Gochugaru Girl cooked dinner with Junior 2 last night.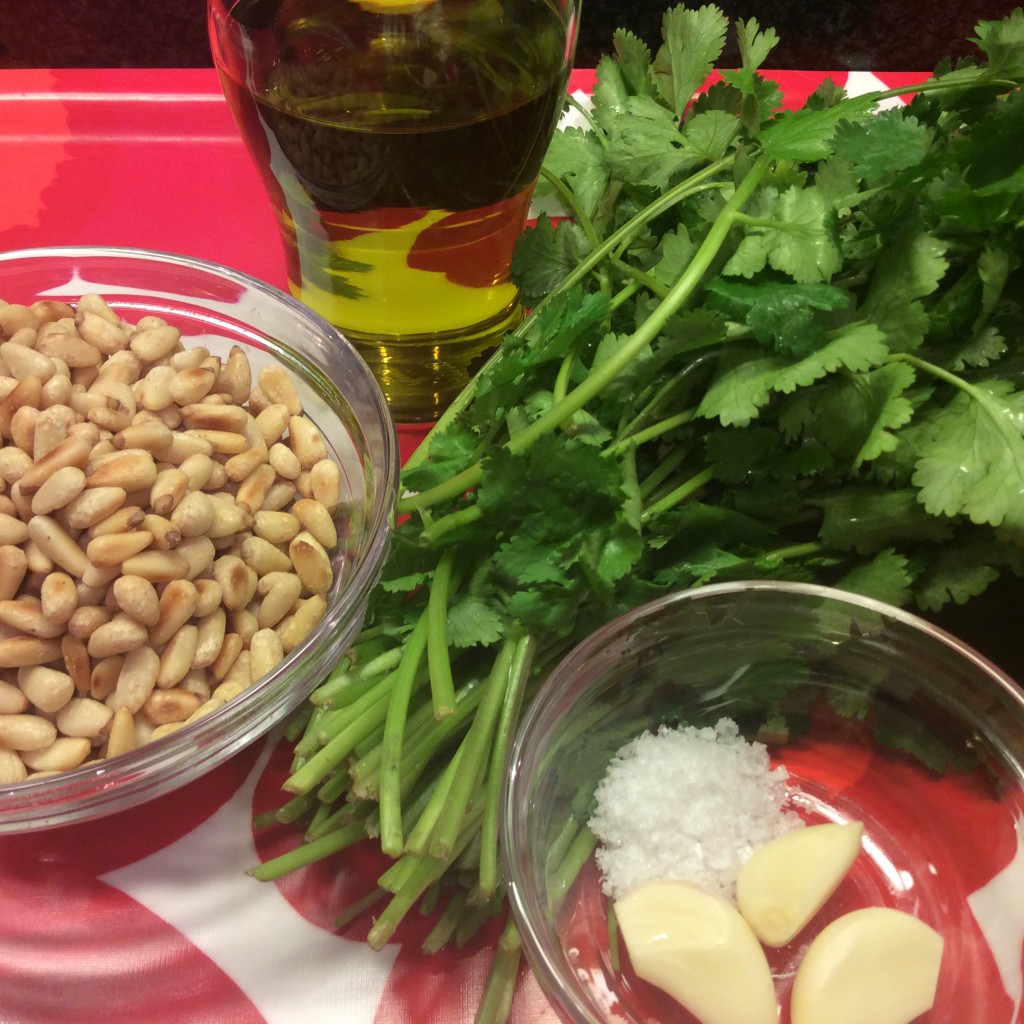 In the excitement of catching up, I forgot a vital ingredient to the pesto I was making.
In fact, since I was using coriander and not basil leaves, technically it is not pesto. When I forgot to add the parmesan cheese, I really didn't know how to redeem the situation. However, Junior 2 suggested adding some lemon juice and calling it vegan pesto: it would then sell itself.
Hence vesto – vegan pesto.
An added bonus is that the vesto doubles up as an excellent dip for crudites: it was difficult to stop ourselves from dipping the raw vegetables we were preparing into it.
I have been making pesto (with basil leaves) for over 10 years, and for some reason I cannot now remember, I have always used Maldon sea salt. For this recipe, use 2 teaspoons salt if you are making a dressing for pasta and 1 teaspoon salt if making a dip for crudites.
The amount here will make enough dressing for 500 g of dried pasta (the cooked weight would roughly be 2 times its dried weight) which will feed 6 people. I have also included our family's regular pesto recipe.
For the Coriander Pesto (Vesto):
200 ml extra virgin olive oil
120 g fresh coriander
100 g pine nuts
3 cloves garlic
2 tablespoons lemon juice
1 – 2 teaspoons Maldon sea salt
For the Basil Pesto:
150 ml extra virgin olive oil
100 g fresh basil
40 g pine nuts
40 g Parmigiano Reggiano (parmesan cheese), grated
2 cloves garlic
1 ½ teaspoons Maldon sea salt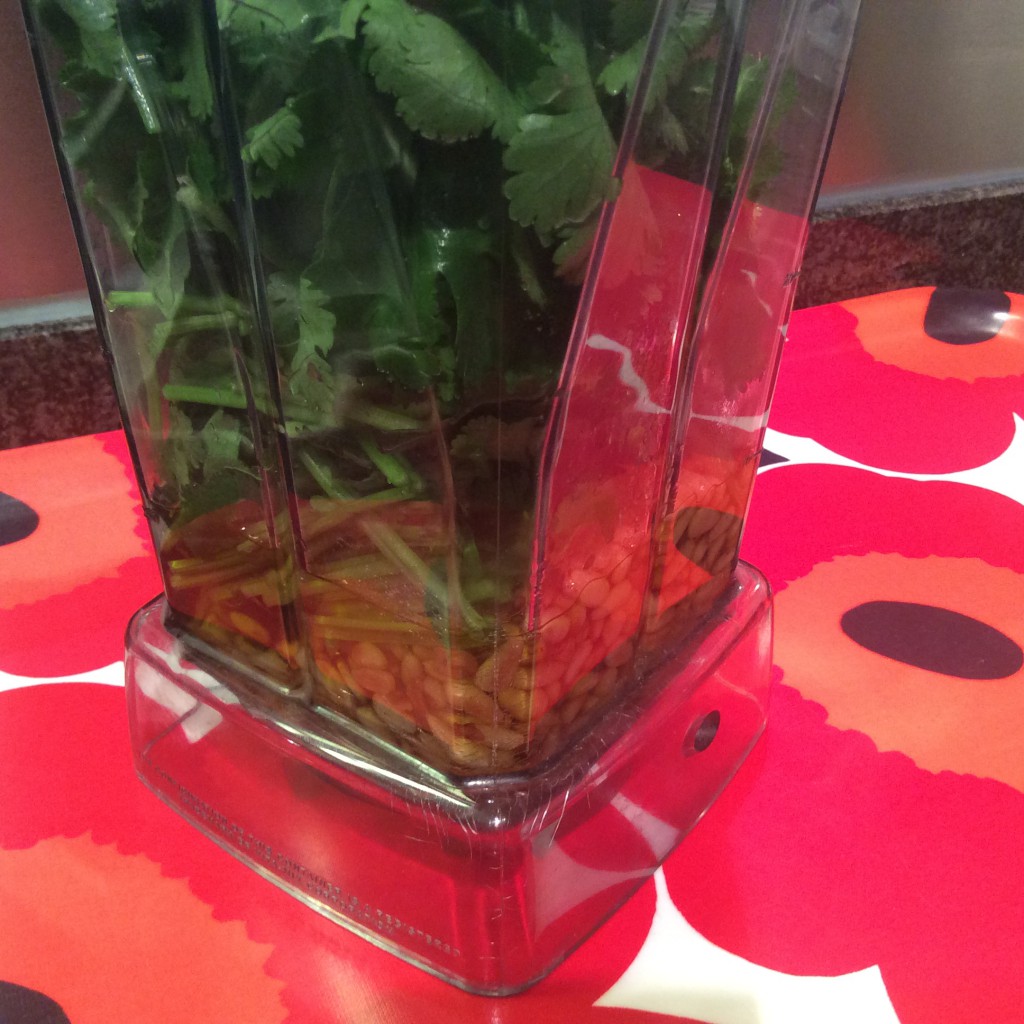 How to Make:
Toast the pine nuts in a pan until lightly browned.
Cut the tips off the coriander or basil stalks. Gently wash and dry, then cut each bunch into 4 even sections.
Place all the ingredients in a food processor and pulse until everything is roughly chopped.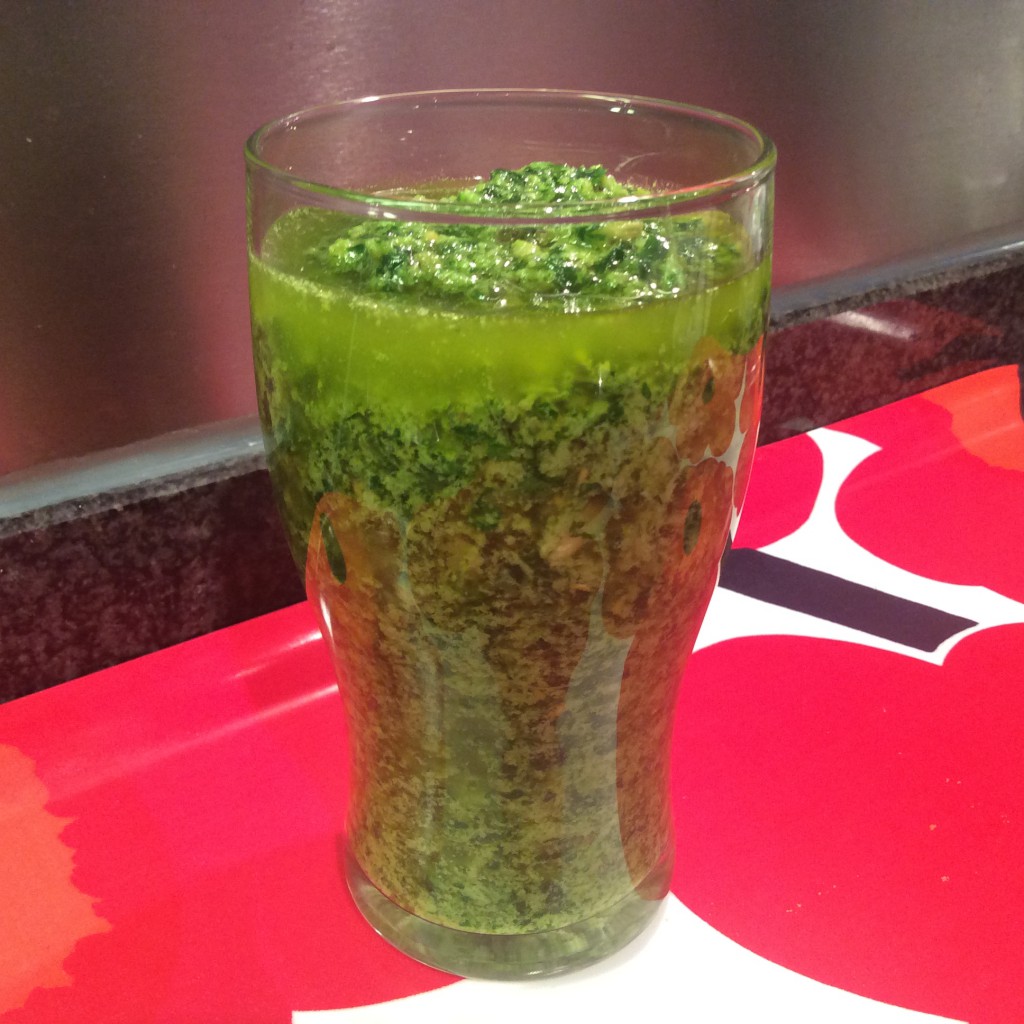 We served pasta and vegetables for dinner: use 80g of dried pasta for each person and cook according to the instructions given on the packet. While the pasta is cooking, lightly sauté, in oil and garlic, any amount and type of vegetables you like. We used aubergine, chestnut mushrooms, peppers and broccoli. The pesto/ vesto is also really good in cous-cous and as a dip for panko-coated deep-fried chicken/ fish.