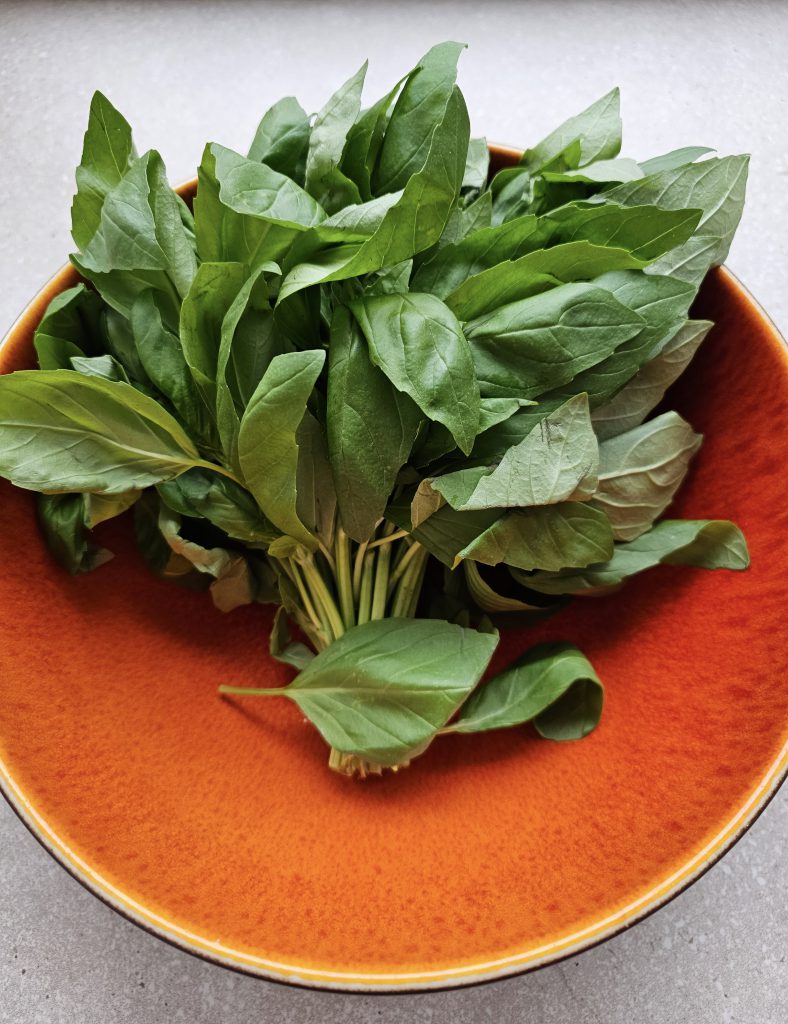 I was looking forward to writing up some cake recipes but the last cake I made, a pistachio and white chocolate bundt, was not quite perfect. I am waiting for a clear day to make another one. Cakes need precision and timing and careful watching over. They don't do well when you are rushing about from one thing to another, so it's best to wait.
In the meantime I made two dishes from a cookery book which aims to demystify Thai cooking and make it achievable in a regular western kitchen. The first dish is called pad krapow moo (stir-fried minced pork in fish sauce with basil) and the second is gaeng keow wan gai (green curry chicken). Both had some ingredients in common but the results looked and tasted very different.
What makes the dish distinctively Thai: nam pla (fish sauce) and fresh bird's eye chillies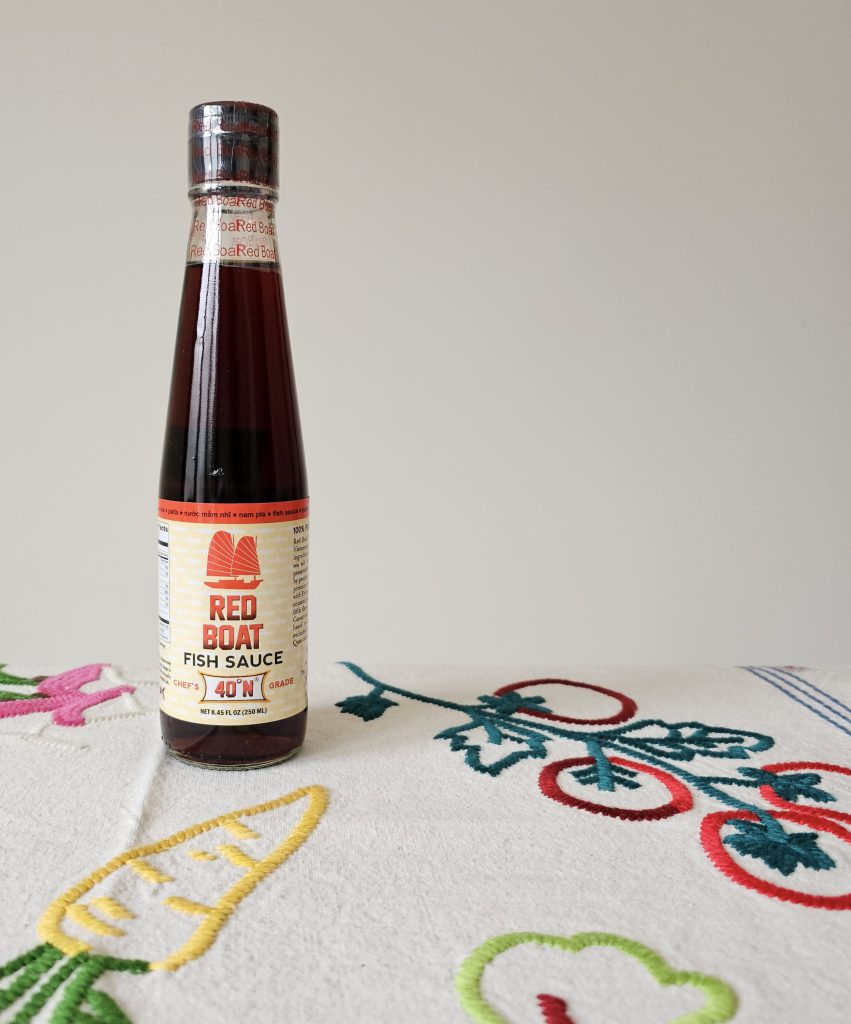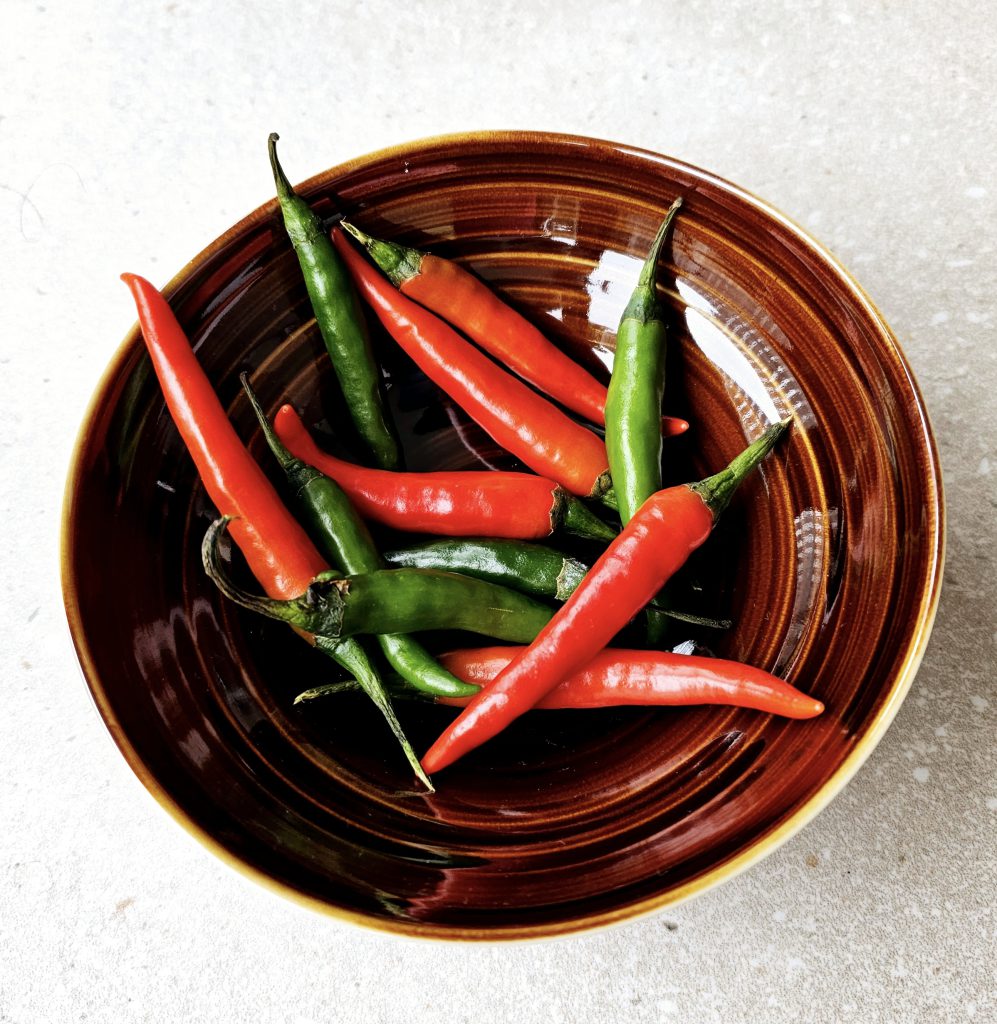 The recipe calls for chilli and garlic to be pounded in a pestle and mortar until you get a rough paste, but I chopped up the chillies and crushed the garlic using a garlic press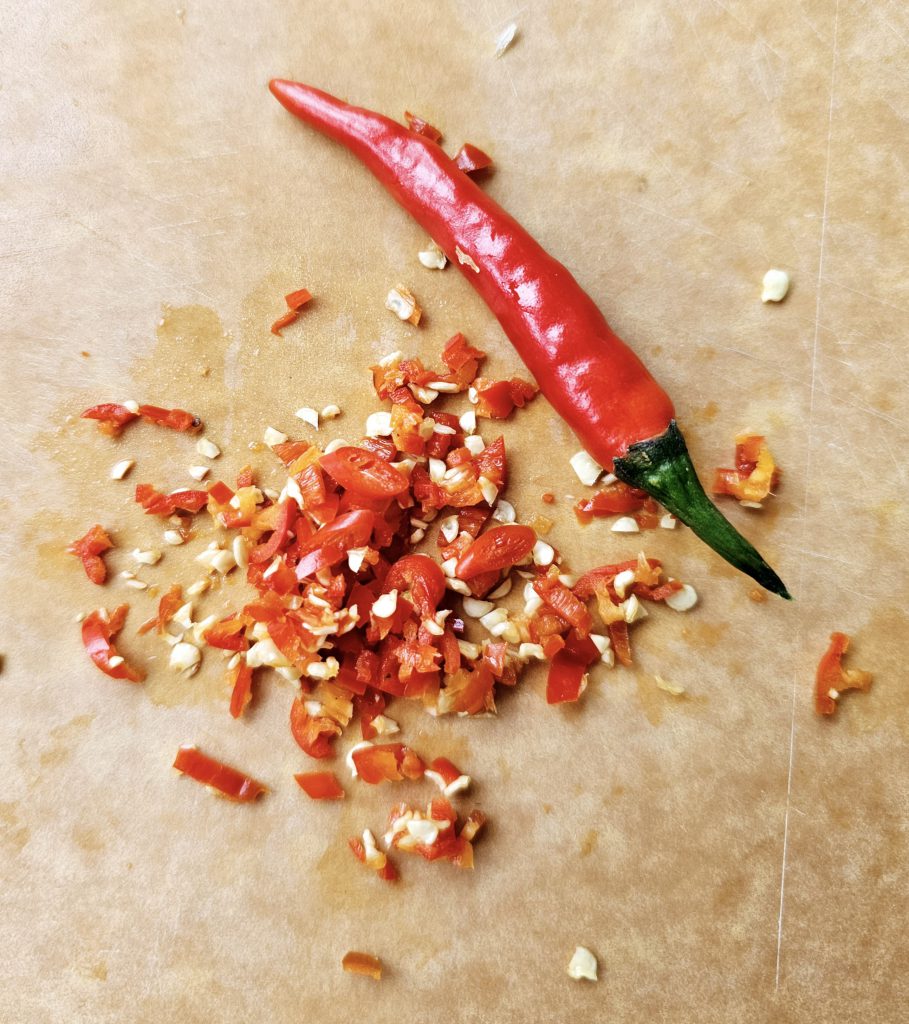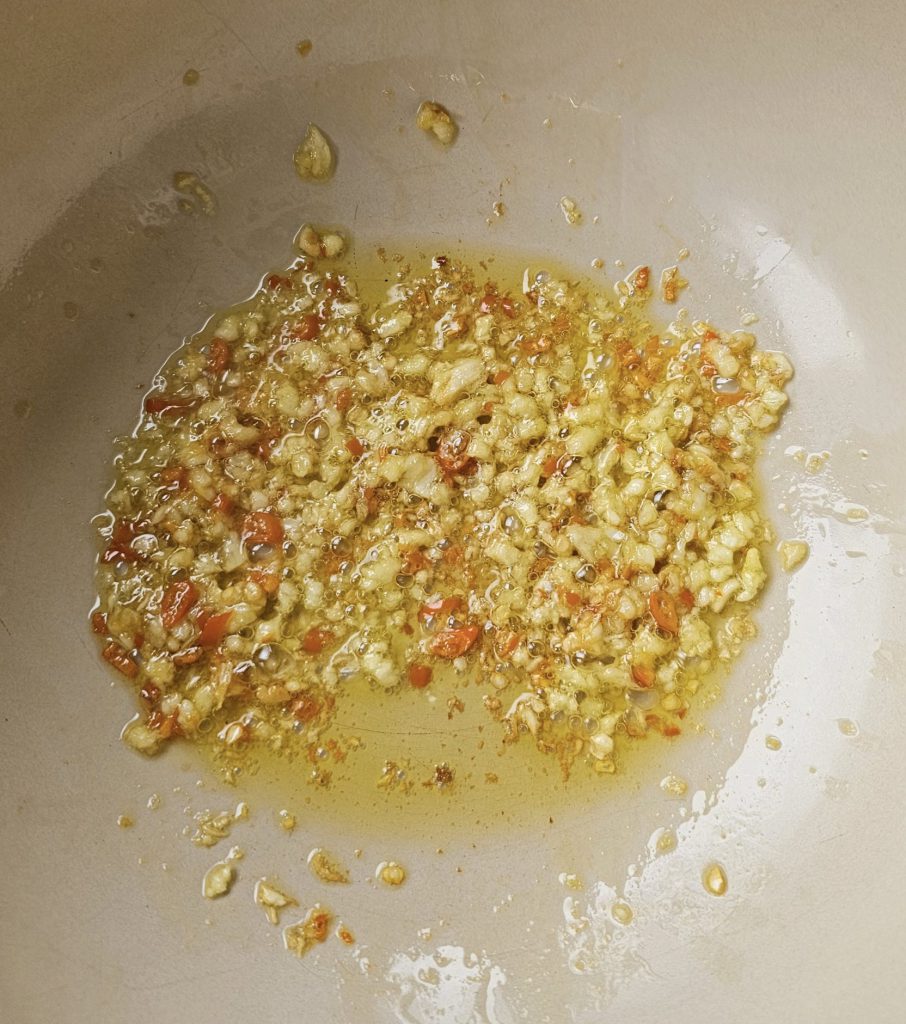 For the Pork (adapted from pad krapow moo with nam pla, page 120 of the book):
2 red bird's eye chillies, finely chopped (I left the seeds in)
20 g garlic cloves, crushed
2 tablespoons sunflower oil
500 g minced pork
2 – 3 tablespoons nam pla (some brands of fish sauce are saltier than others)
1 teaspoon unrefined caster sugar
½ teaspoon dark soya sauce
a very large handful of holy basil, Thai sweet basil or regular Italian basil leaves
How to Make:
Heat the oil in a heavy pan – I used a Le Creuset casserole pot. Add the chilli and garlic and fry until fragrant, then add the pork.
Using a large flat wooden spatula, break up the meat and fry until it is cooked through. Add the fish sauce, sugar and dark soya sauce. Add 100 ml water and simmer for 10 – 15 minutes, until the pork is cooked through and the sauce has reduced a little.
Switch off the heat then add the basil, stirring it through until it has wilted.
We ate the pork with steamed jasmine rice and a large bowl of stir-fried vegetables.
By the time I finished cooking, an already grey day turned even darker. The dish tastes really good, better than it looks here in the photo!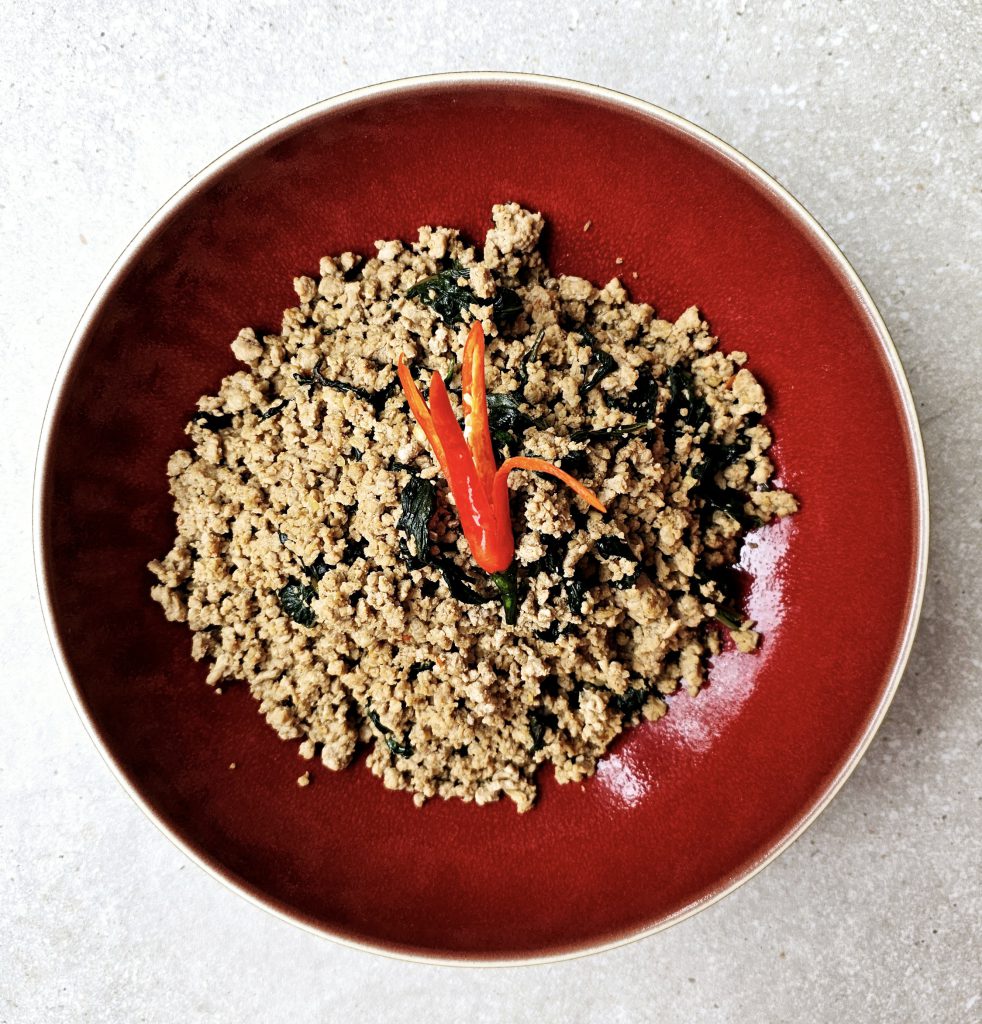 Baan: Recipes and stories from my Thai home, by Kay Plunkett-Hogge, published by Pavilion Books, ISBN 978-1911624059