Notes for Tuesday 18 July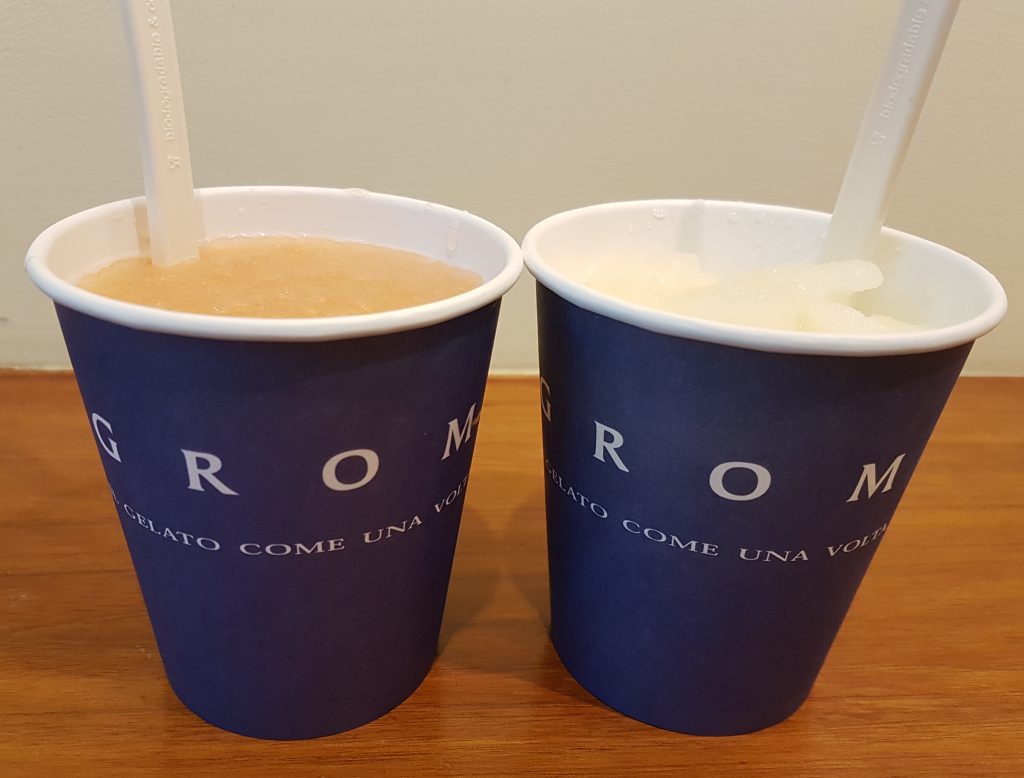 A day where everyone is flagging and everything is melting from the hot weather.
The thing is, I love hot weather. I grew up in a tropical country and sometimes find the winters in London a bit harsh. This is perhaps not as harsh as winters further North but to me, very cold weather is something to be tolerated. Like the sulks you get from badly-behaved people round the dinner table.
However even I feel a bit bothered today. Upon reflection this was partly due to the heat and mainly due to not knowing the roads and transport system well enough to navigate myself to an area. I miss my paper maps.
Breakfast
Two Hands Cafe in Mott Street (Chinatown) was a recommendation. Only two hands? They were not coping well…try eight hands. I had always imagined New Yorkers to be quick-fast-move up-move on but there were half a dozen tables where people were simply sitting down with a coffee and reading. Excuse me…there is a long queue outside the door?
Nothing really worked. Our drinks arrived after the food, the espresso mascarpone was missing from the banana bread and the avocado toast came with poached egg which wasn't requested. Only the corn fritters were served intact but they were dry, rubbery and tasteless. Since we were with one (older) child, I kind of regressed to my younger days where the children would hate it for a parent to make a fuss when something was not right.
Just let it slide, it is a beautiful sunny day outside.
Visit and Learn
The Tenement Museum gives you an insight into what life was like for the residents in one particular building (97 Orchard Street in the Lower East Side) from the mid-19th to mid-20th centuries. There are many tours to choose from and there is much interest from local school groups and tourists alike. The visitor centre and museum shop has a great selection of books and souvenirs of New York.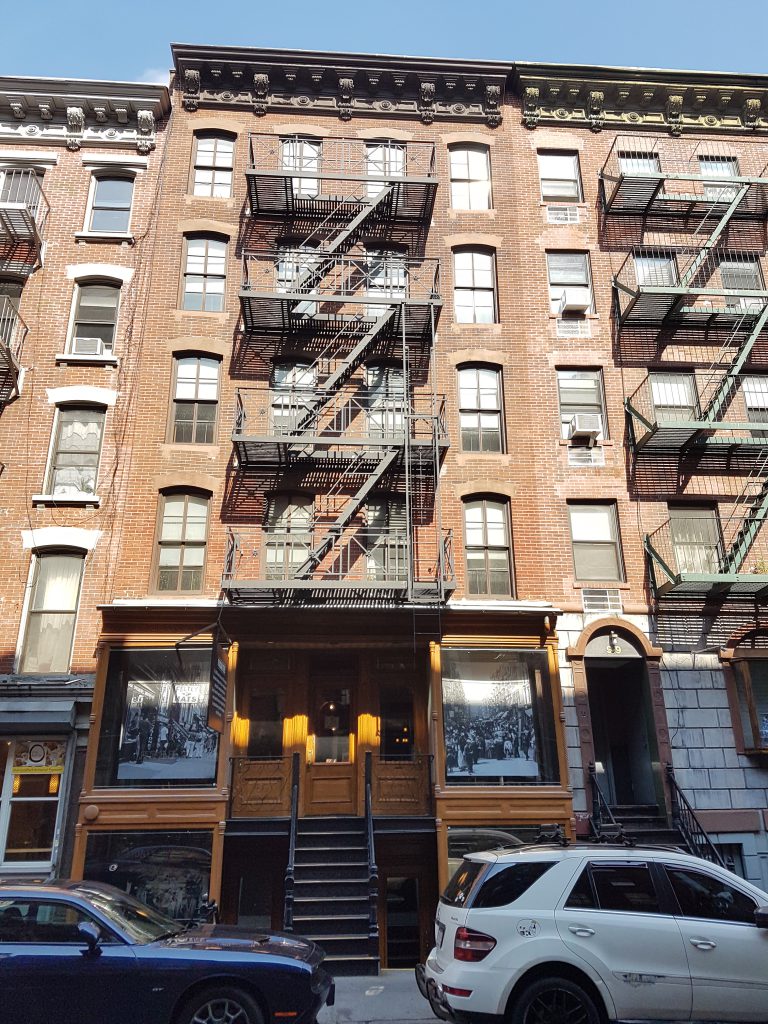 A walk along Orchard Street threw up two possibilities for cake and serious coffee: Irving Farm Coffee Roasters has chairs and tables, and Roasting Plant is mainly takeaway BUT the technology behind the coffee makes this a destination for those who really like their coffee. Think Willy Wonka meets Nespresso.
Lunch
Today I learned that a couple of blocks up the road is really a very long distance in Manhattan terms. Having planned the meals and museums, I decided to delegate city transport, despite having Citymapper to hand. So a 30 minute walk up 2nd Avenue to Momofuku Ssäm Bar in the hot sun irritated me somewhat.
What you eat at Ssäm Bar is ssam which is essentially grilled meat wrapped in lettuce leaf. The meat here is really, really good (we had pork shoulder, beef brisket and duck) but the things around the meat could have been better.
Would I return? I would, actually, but I would a) plan the transport better b) come on a cold day and c) bring more people so we can properly try everything on the menu.
David Chang, who is the chef behind Momofuku, has written the story behind Momofuku's Noodle Bar, Ssäm Bar and Ko. I enjoyed reading about this very much despite the bits of swearing peppered throughout the book. Momofuku by David Chang and Peter Meehan, published by Absolute Press, ISBN 978-1906650353.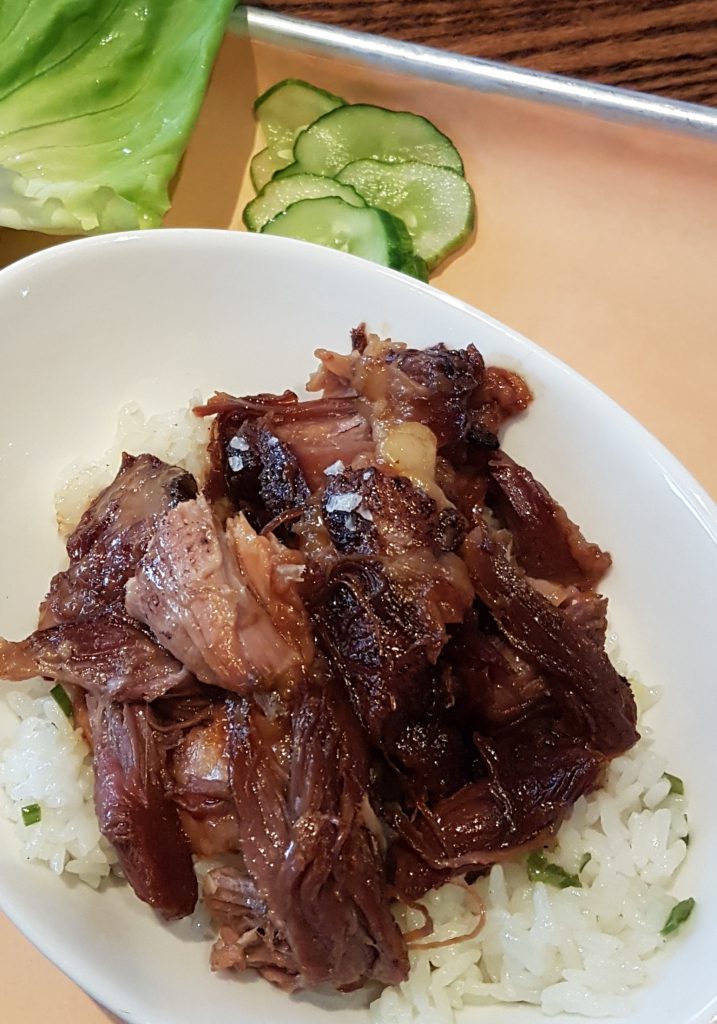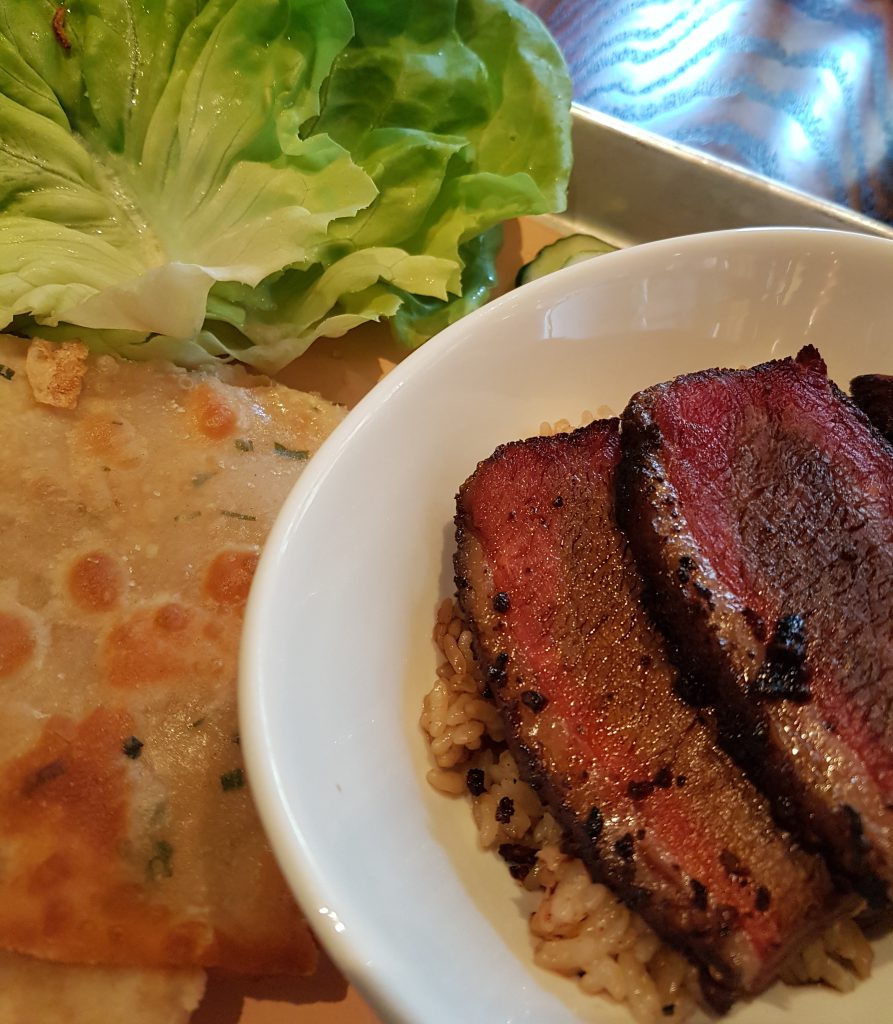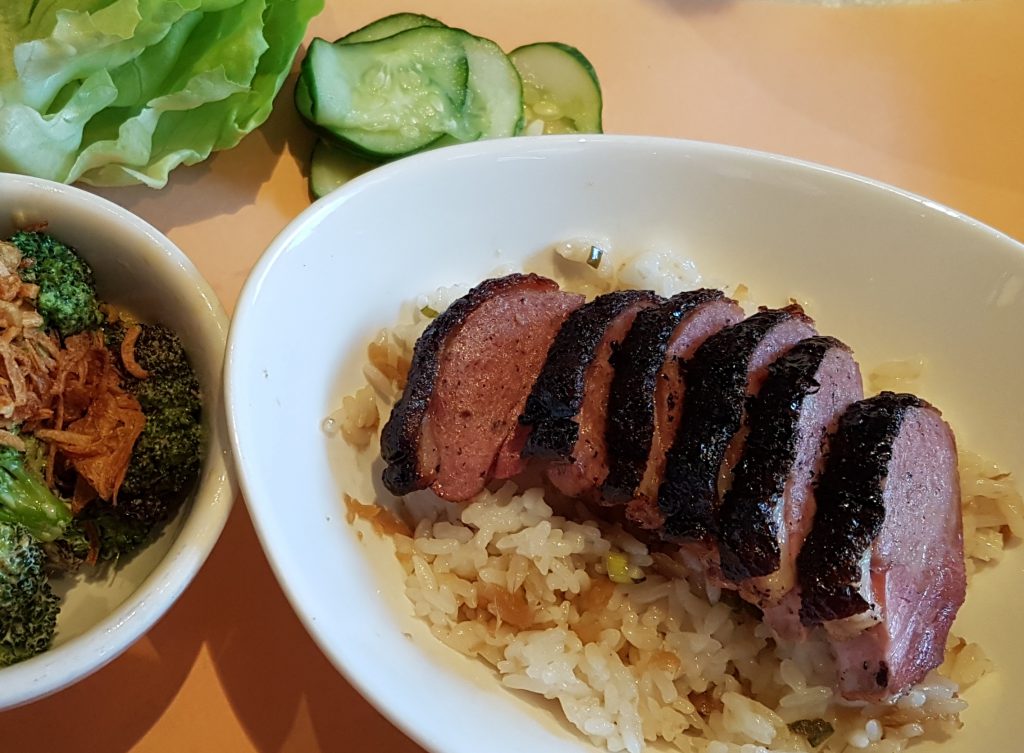 Around Columbus Circle
Because of the heat, we decided to leave the Museum of Chinese in America for tomorrow. Instead we headed to Columbus Circle which is a delightful area for all the right reasons.
Bookshop: I have been an Amazon customer since its early days but have never seen an Amazon physical store so this was very exciting. If the book you want is here you can log on to and pay through your Amazon account. On the one hand it's super genius as you can see the book beforehand and buy it for the online price. On the other hand, I do love bookshops and want them to survive so I generally buy rare or foreign books from Amazon that I cannot find in a traditional bookshop.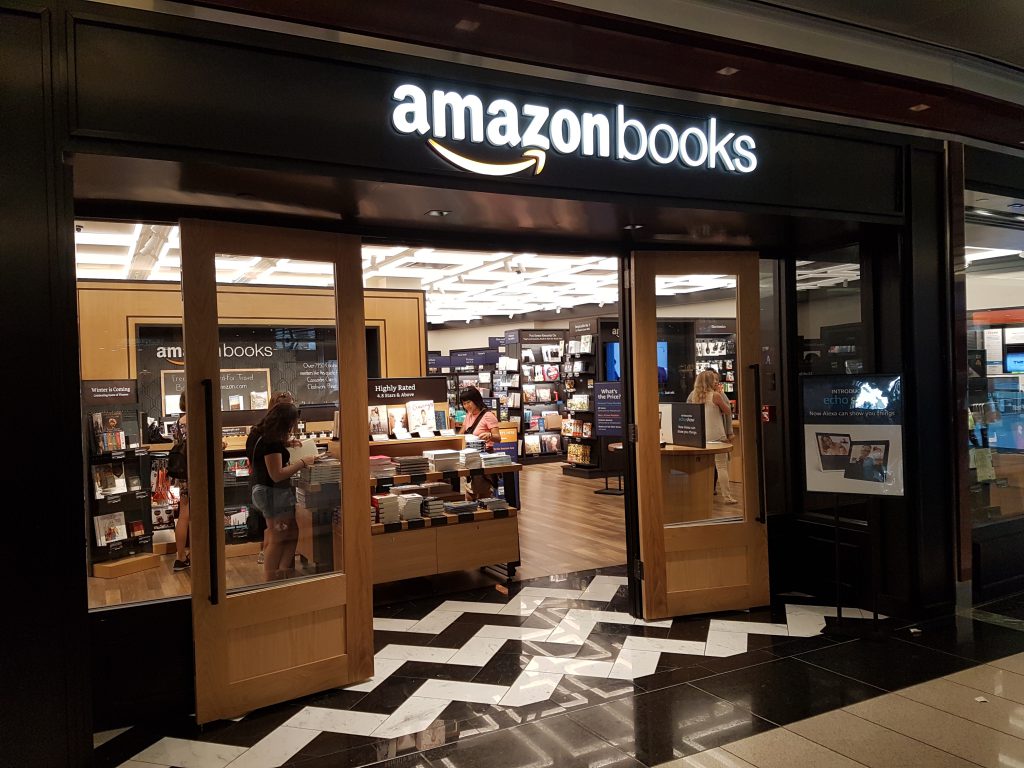 Cookshop: I could happily spend lots of time in Williams Sonoma and Sur la Table, but I don't want to carry that much home. So it's tea towels from WS and two cleavers from SLT.
Cleaver or Clever? This is actually a chopping board!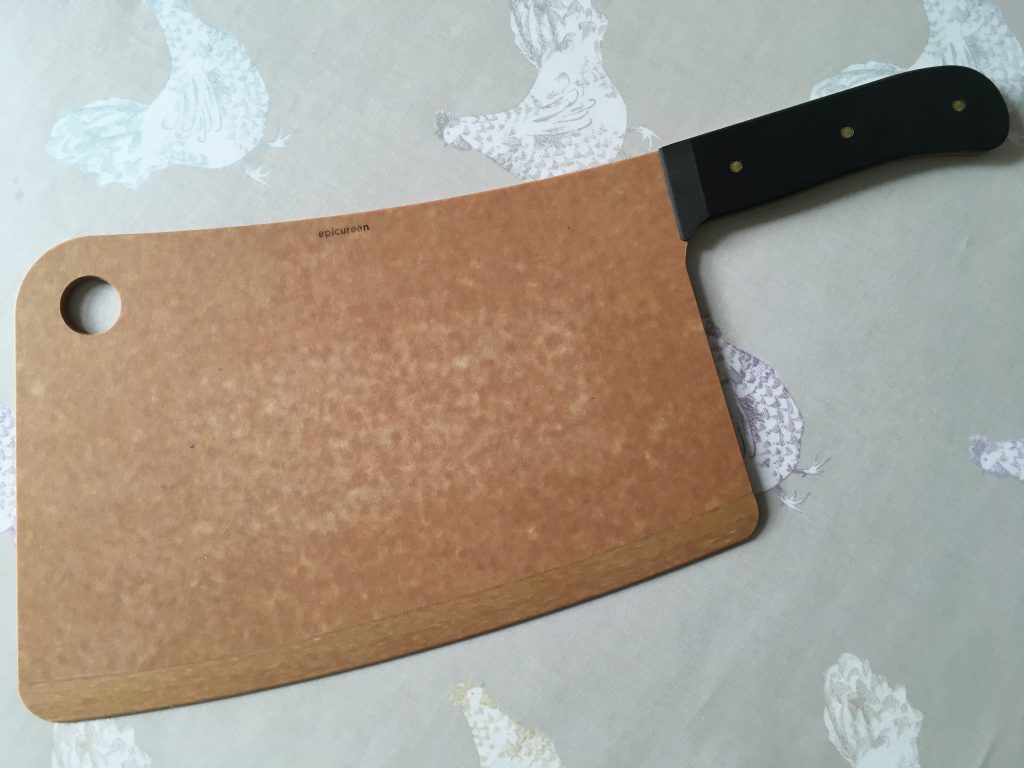 Foodshops: I am very fond of Paris Baguette and Grom because they provide us with many happy memories of holidays away from home. We discovered Paris Baguette in Seoul and after that we relied on it when travelling around South Korea. Grom was our go-to shop for gelato when we had a family holiday in Venice. Niece Number 1 and Niece Number 2 were especially enthusiastic, even running along the cobbled streets to the nearest store when the night vaporetto service became infrequent.
Bouchon Bakery is here as is Eric Kayser. Have your daily bread followed by ice cream. Who could ask for more?…
…but if you do need more, head to Whole Foods Market.
Dinner
I had to check if the name of the restaurant is Course (as in of course or course by course) but it is Coarse (as in rough). The food is refined, though like most NY eating places the human noise level is crazy and on top of that, they play loud music. However, the loud music has its memorable moments as when Toto's Africa came on and everyone in the restaurant started tapping their feet. Imagine if they had played Come on Eileen…it's a good thing the long dining table is made of concrete.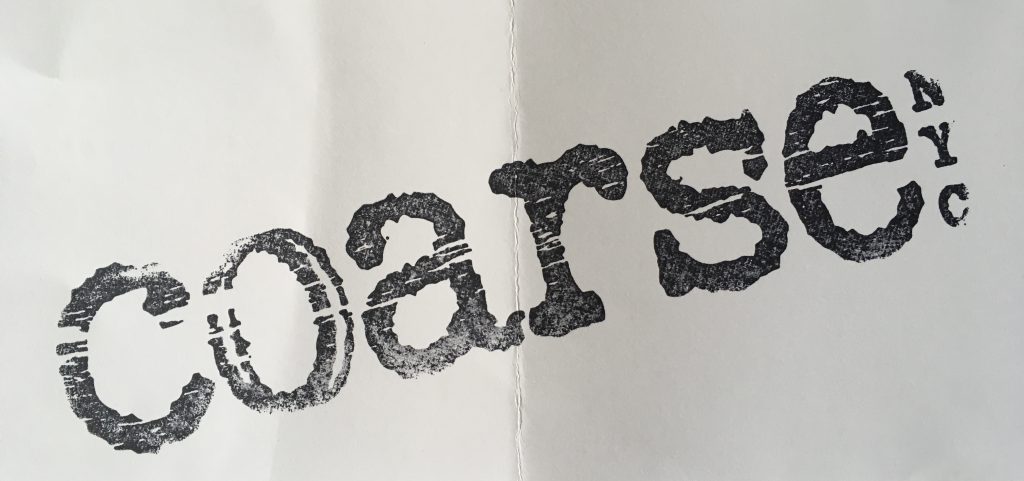 As we were leaving after a most satisfying meal, chef Marco Arnold (the other chef is Vincent Chirico) came out to talk to us. I wasn't as bold as A of Travel Couple who goes around telling chefs after brilliant meals such as this: That was a superb meal. Now, if I were a Michelin inspector, I would be awarding you one star. Trust me, you will definitely be in the next Michelin Guide. And he is always right. We said it was a superb meal, thank you, we would certainly be recommending Coarse to all our friends.
Then Junior 1 asked: How can you charge these (low by New York) prices? Chef Marco said: Why not? We still make money. We have broken even after eight months. Even with our wine, people ask the price for one bottle as we don't list bottle prices. So we just say one bottle is four glasses. Other restaurants are just greedy. At which point I had to shake Chef Marco's hand again because I completely agree with him.
I wish I had done this more often with new restaurants that I have dined at, so here is a copy of the menu with the current prices. We had the chef's spontaneous menu which consisted of six dishes all designed for sharing, accompanied by five glasses of wine ($59 without wine).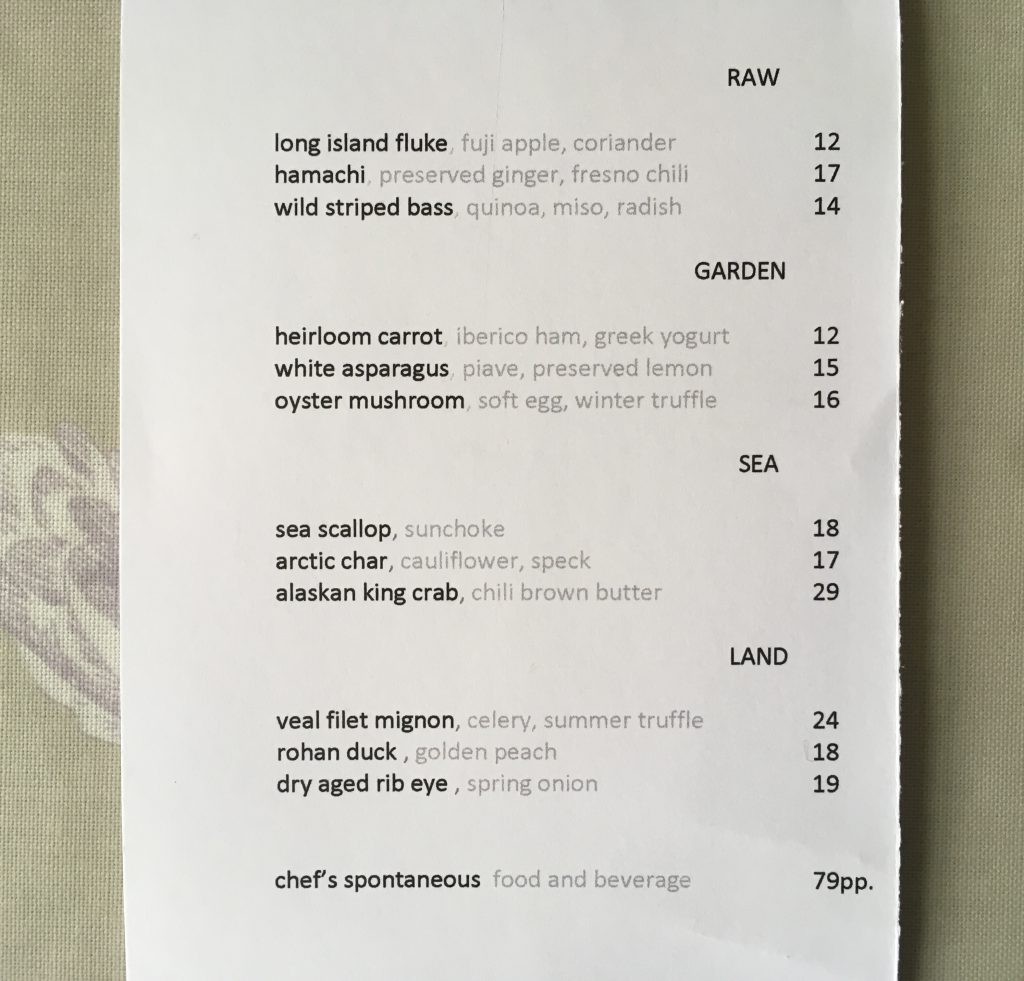 Maps and Books
I'm happier now with paper maps to look at. While it's easy to work out the location of a place e.g. 5th Avenue between West 13th and 14th Streets, there is a whole section in Lower Manhattan which has street names, not just numbers, which I would like to get to grips with.
I personally like the Knopf Mapguides (in the UK these are published under Everyman Citymap Guides) which divide the city into sections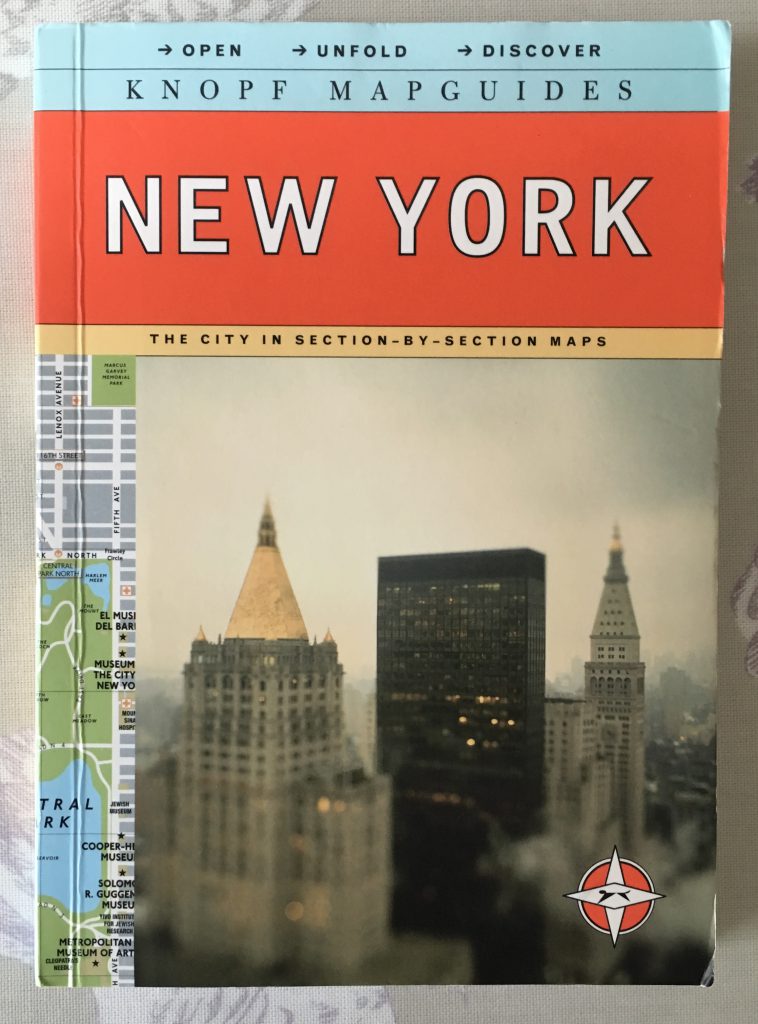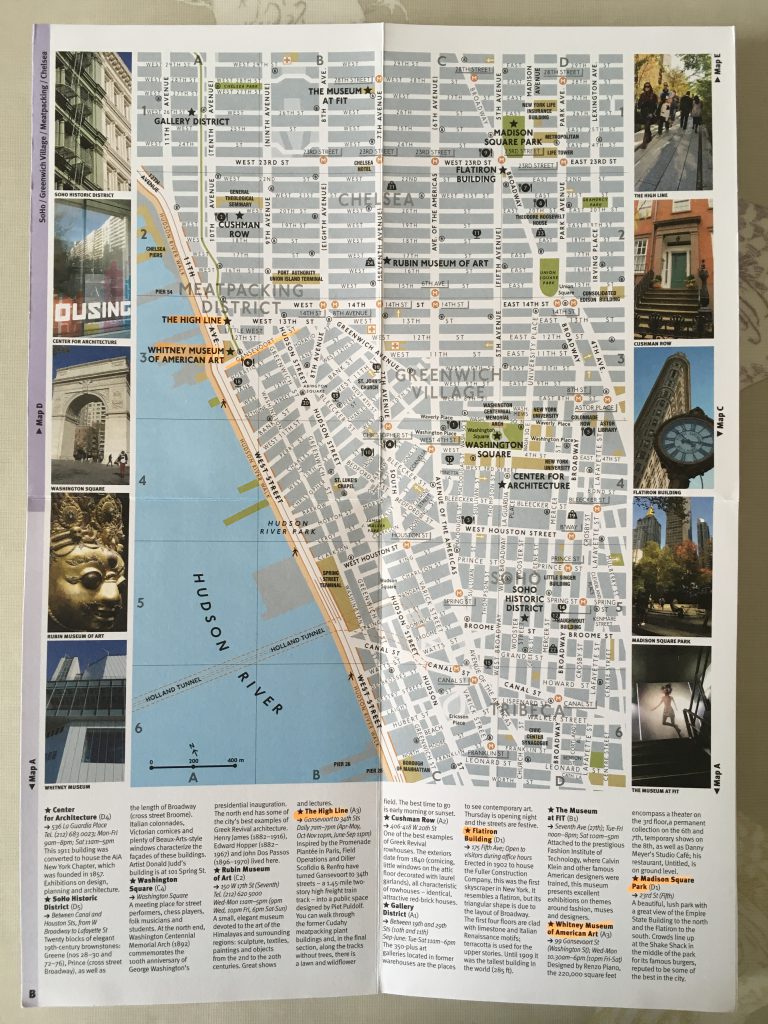 I also like the Michelin city maps which, when folded out, give you an overview of the city you are in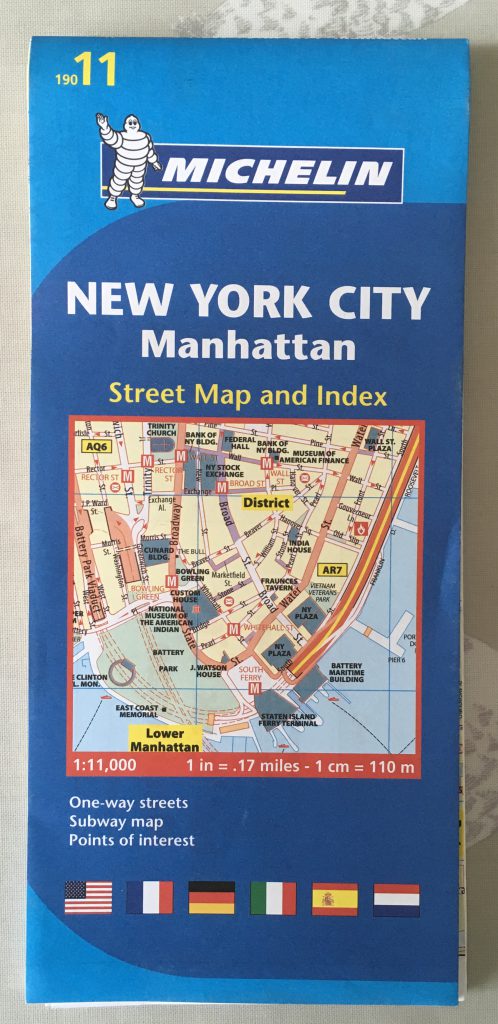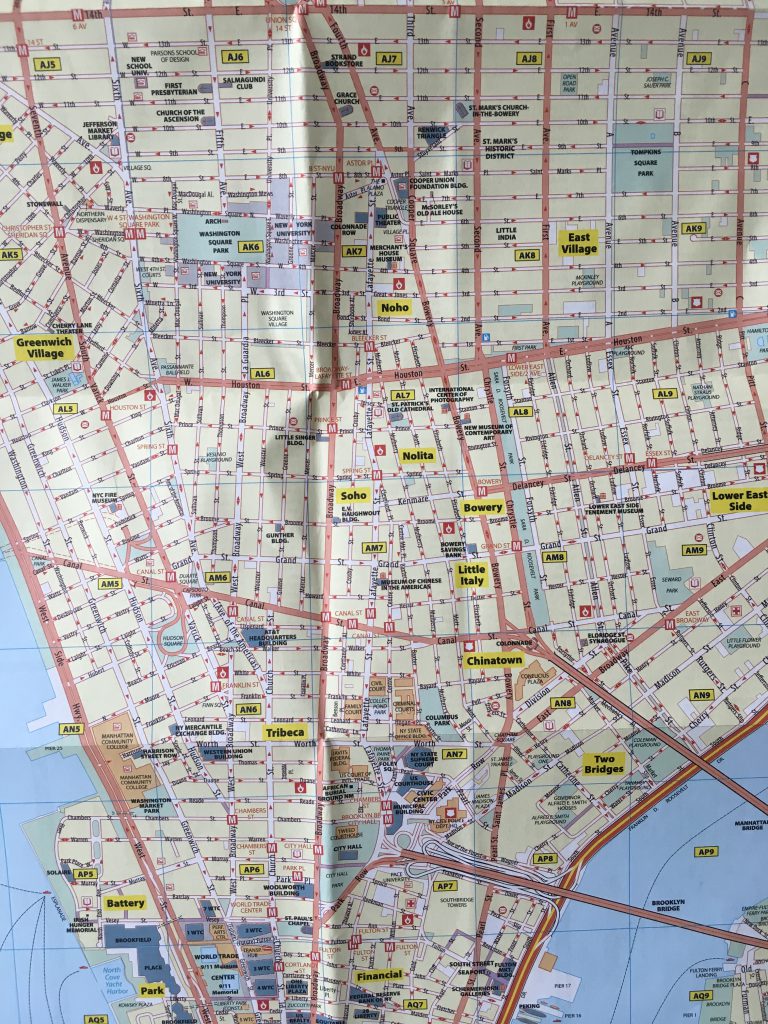 Addresses
Tenement Museum  All tours begin at the Visitor Centre located at 103 Orchard Street, NY 10002. Telephone 212 982 8420.
Irving Farm Coffee Roasters  88 Orchard St, NY 10002. telephone 212 228 8880. Other locations here.
Roasting Plant  81 Orchard St, NY 10002, telephone 212 775 7755. Also at 75 Greenwich Avenue, NY 10014, telephone 212 775 7755.
Momofuku Ssäm Bar  207 2nd Avenue (corner of east 13th Street) NY 10003. Telephone 212 254 3500. All the Momofuku restaurants are listed here.
Williams Sonoma  The Shops at Columbus Circle, 10 Columbus Circle #114, 10019. Telephone 212 581 1146. Also at 110 7th Avenue, NY 10011 and 1175 Madison Avenue, NY 10028.
Sur La Table  306 West 57th Street, NY 10019. Telephone 212 574 8334. Also at 75 Spring Street, NY 10012 and 1320 3rd Avenue (between East 75th and East 76th Streets) NY 10021.
I didn't have time to visit, but recommend Crate and Barrel  cookshop at 611 Broadway, NY  10012. Telephone 212 780 0004.
Paris Baguette  977 8th Avenue (at Columbus Circle), NY 10019. Telephone 212 582 0404. Many other locations here.
Gelato Grom  1796 Broadway (at Columbus Circle, next to Eric Kayser), NY 10019, telephone 212 974 3444. Also at 233, Bleecker Street (corner of Carmine Street, in Greenwich Village), Westfield World Trade Center, 185 Greenwich Street, NY 10007 and 5th Avenue and East 72nd Street (a stall near Central Park open from April to October).
Amazon Physical Bookstore  The Shops at Columbus Circle, 10 Columbus Circle #304, NY 10019. Telephone 212 757 1215. Read a Guardian article here and a New York Times article here. Other branches here.
Coarse  306 West 13th Street, NY 10014. Telephone 646 896 1404. Junior 1 returned for dinner in August and WhatsApped us not to talk about the food but to say they were playing Karma Chameleon. Honestly, there are certain songs that are strange but are really enjoyable when played out loud, another example being Men at Work's Down Under.
Walk on By
Samsung Health recorded that today I took 15314 steps or, measured in distance, this was 10.94 km.