Notes for Sunday 16 July
I am currently back in London where it is not only the day after tomorrow…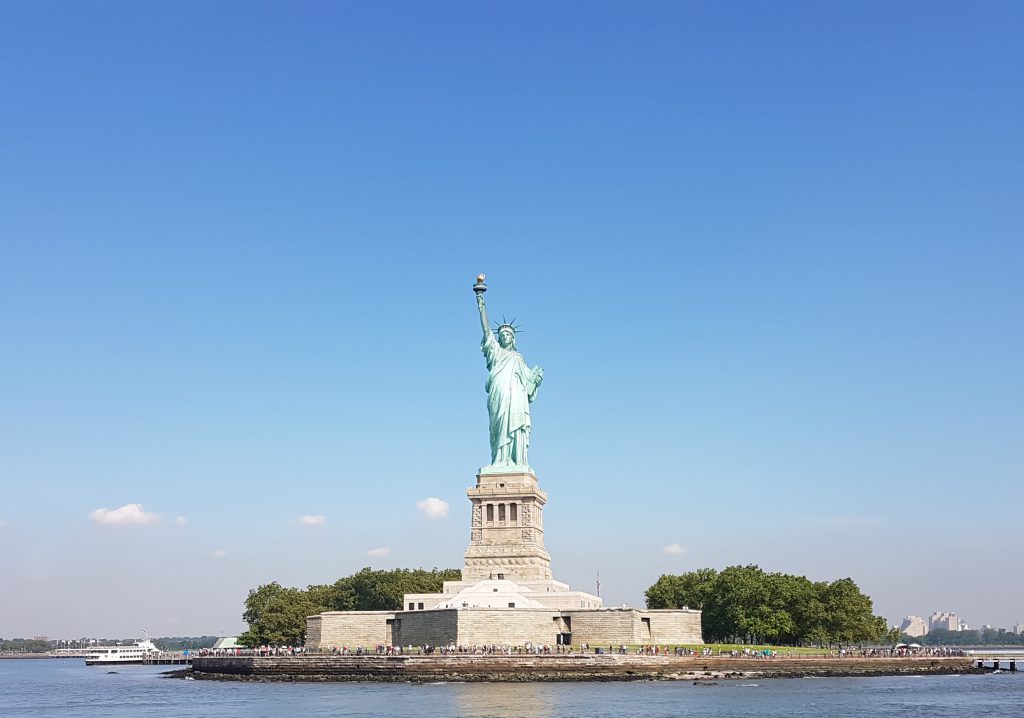 …it is nearly three weeks after tomorrow.
Tomorrow is the word that encapsulates all the hope that someone so short of time harbours in the heart. It is the thought of having another 24 hours that cheers us on this side of midnight.
The reality is that I am very good at attending meetings and very good at following up. But unless the hole puncher is within reach and the file for the notes no more than two feet away from my seat, I cannot be motivated to file my papers immediately.
This causes a lot of anguish but I have been determined to get on top of this painful task. There has been real progress and so to have a bit of a break I watched a film last night.
The reason for watching The Day After Tomorrow is that part of it is set in New York. The scenes in New York's Public Library was all I remembered from when I watched the film over 10 years ago.
I have not been amused by the weather since returning to London. It has been a mélange of cold, grey, windy and wet. Watching a film where the Northern Hemisphere is gripped and crippled by extreme freezing weather (we are talking minus 100 C) helps with appreciating that at least it's only rain we are experiencing here.
Our week in New York, by contrast, was hot and sunny. Hot and sunny outside, and cold and refreshing inside, thanks to air-conditioning. It was wonderful weather-wise. I don't think I can ever tire of looking up and seeing blue skies.
Sunday morning baseball players in Central Park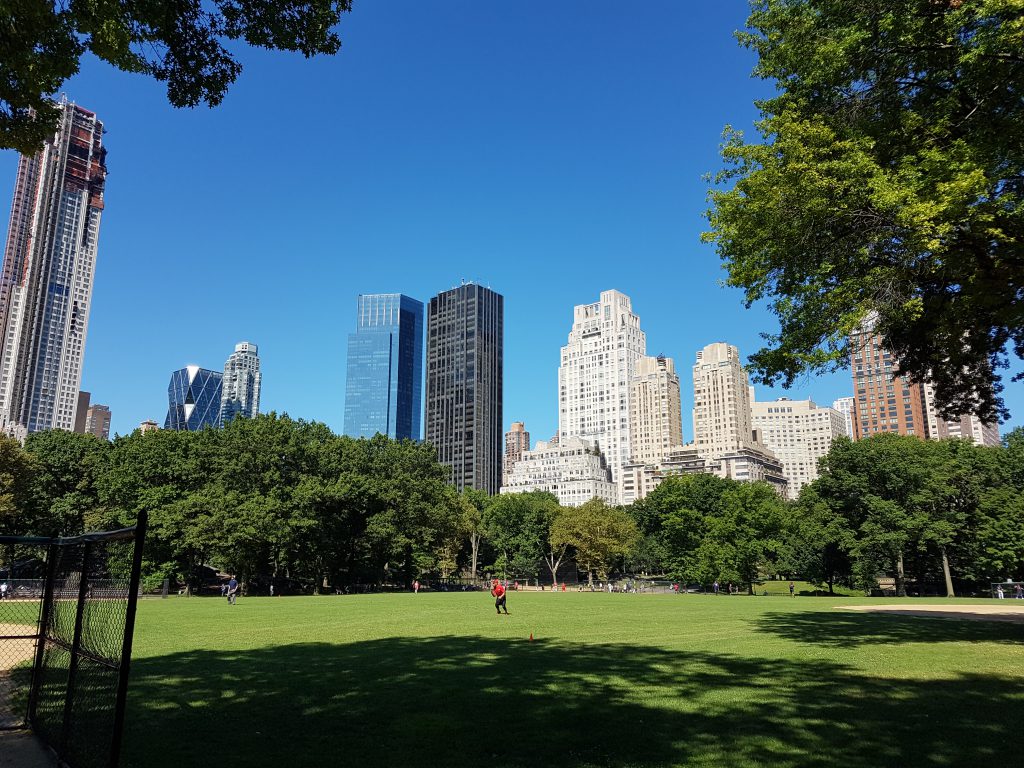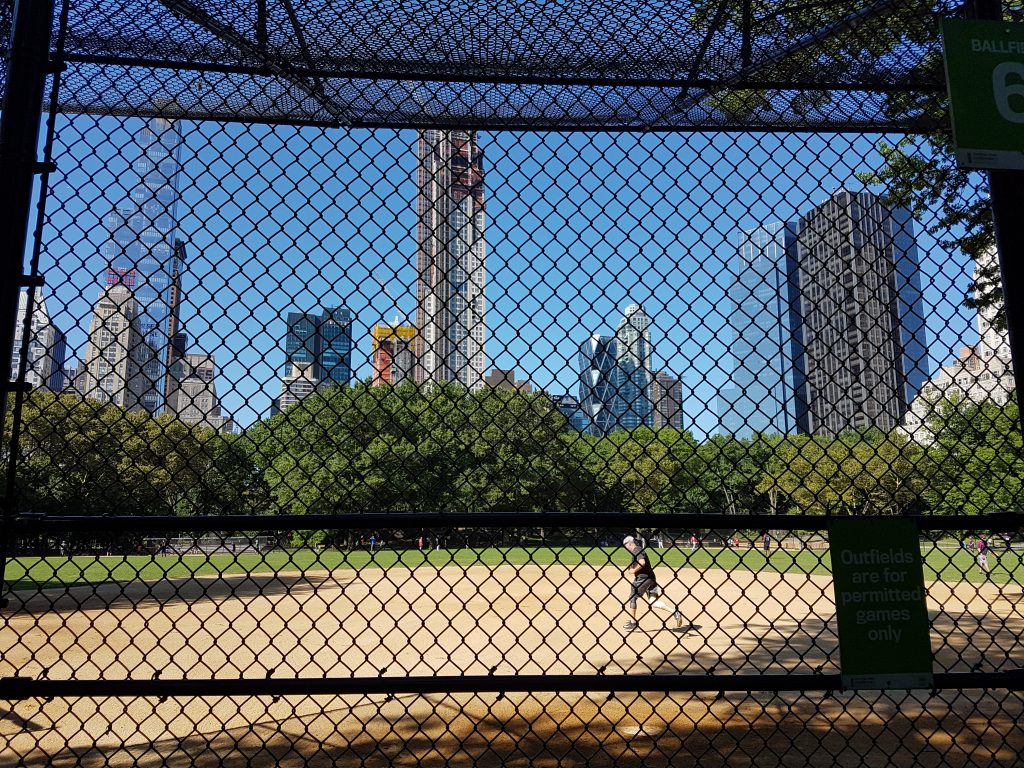 After a fraught check-out at Newark Airport on Saturday afternoon which took us two hours, it was fortunate that dinner was taken at the intuitive and soothing Gramercy Tavern (more about this later).
Breakfast
The reason for visiting Thomas Keller's Bouchon Bakery was this: HK Sister tried to make the TKO (Thomas Keller Oreo) and couldn't decide whether hers was right. She wanted to know if the cookie part of the Oreo was soft or hard. I think hers was somewhere in between. The answer is that the TKO is crisp on the outside and soft in the middle. It is cut with a fluted cutter and to be precise, you should pipe the filling in such as way that the piping matches the fluting of the biscuit.
The Thomas Keller Oreo (TKO)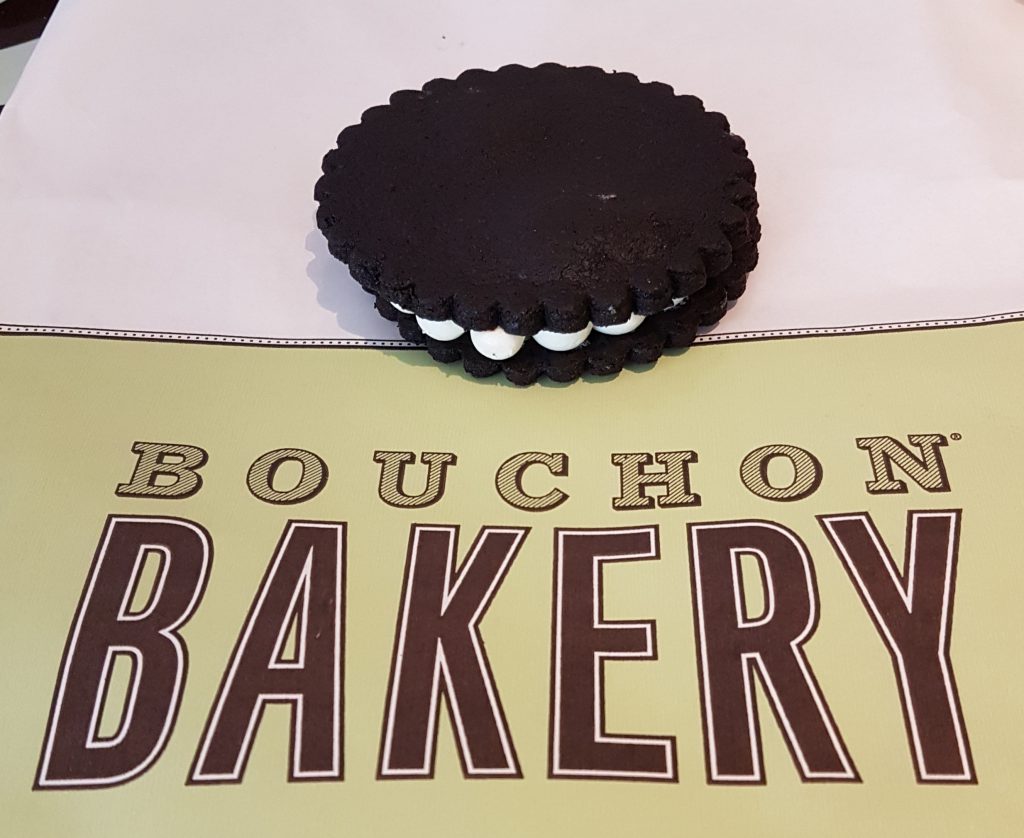 Coffee Cake, Savory Scone and a Cream Cheese Danish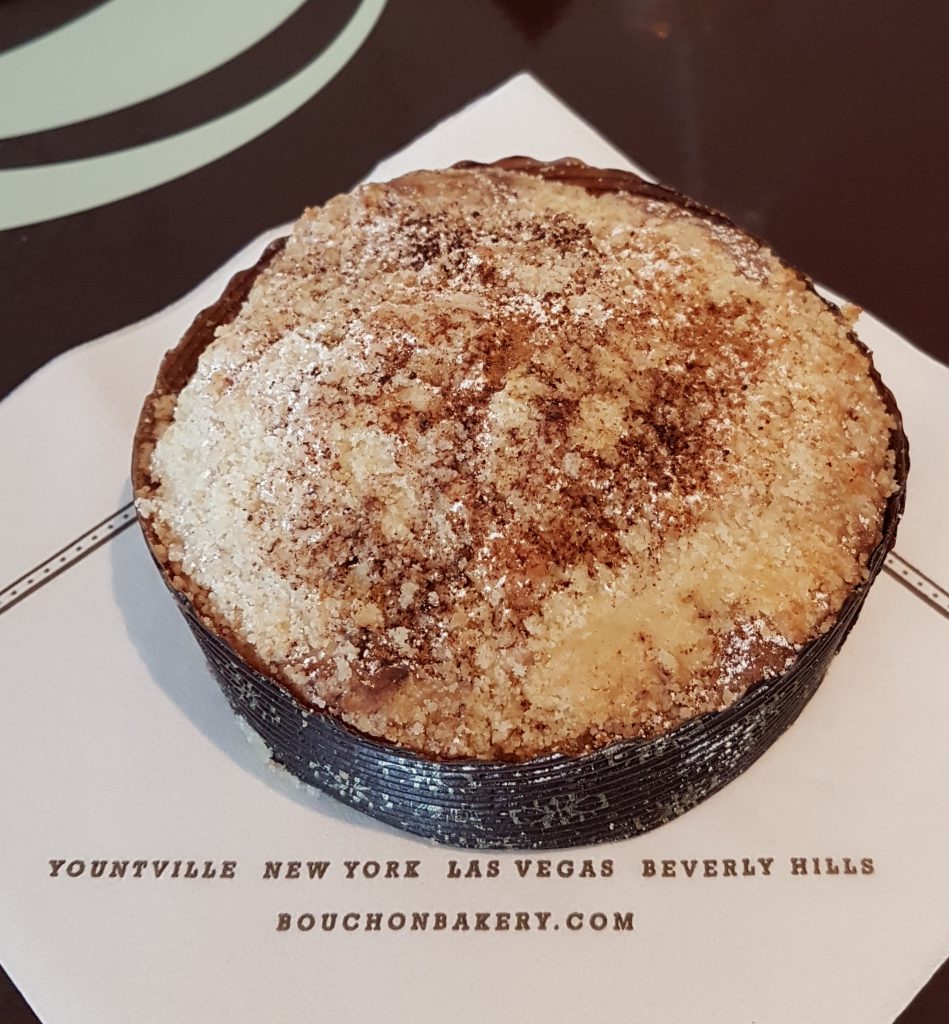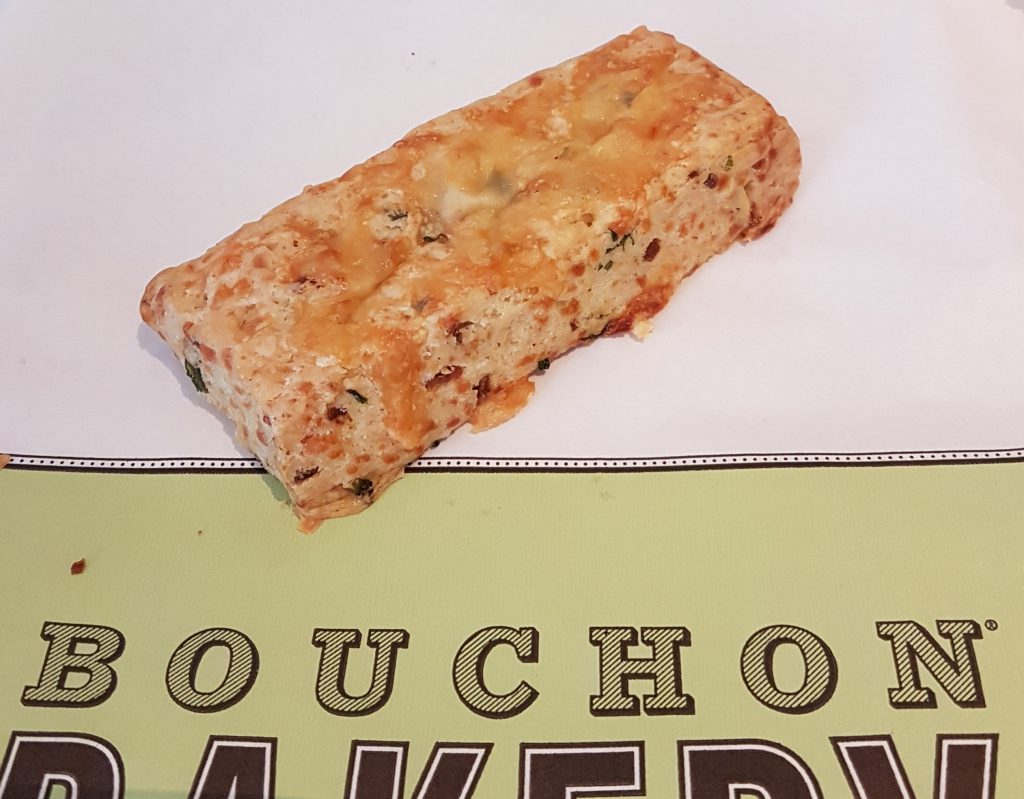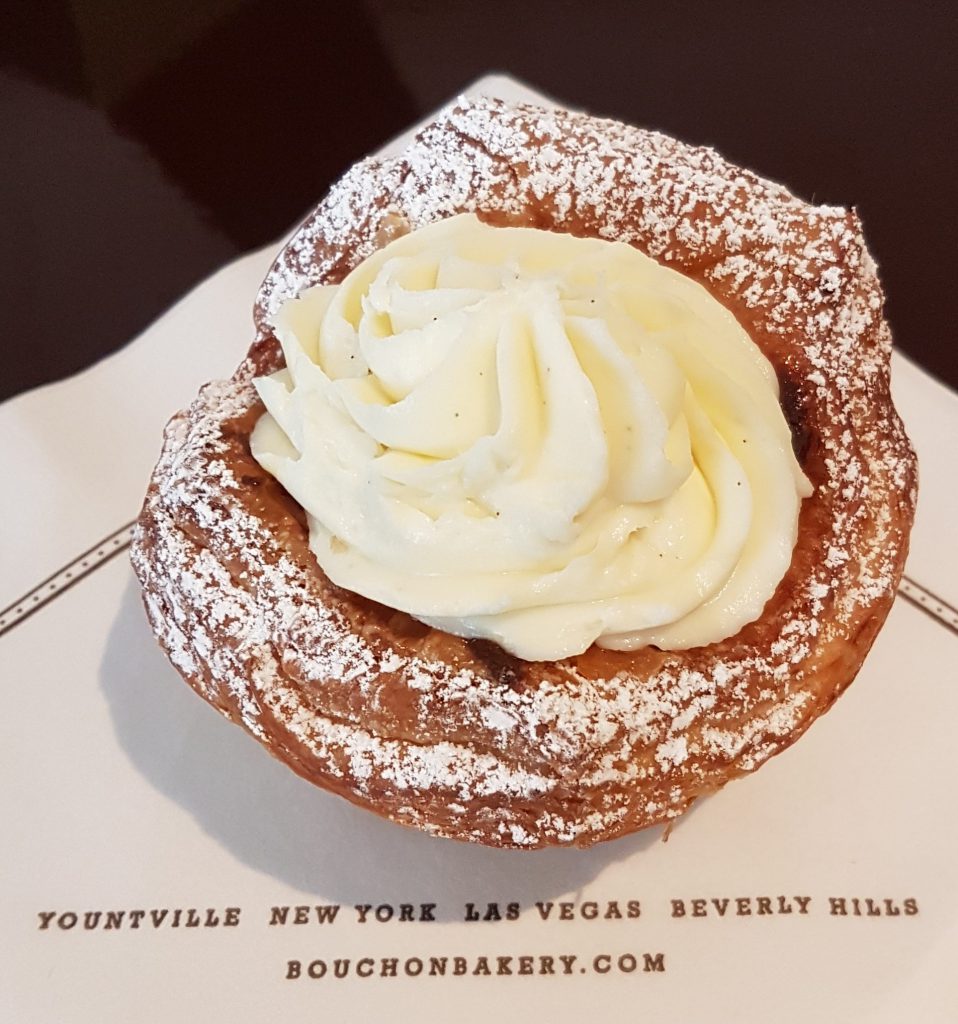 Walk and Talk
On a long walk, the only thing that can take Mr Gochugaru's attention away from Pokemon-hunting (there is a very rare one found only in North America called Tauros) is if you discuss IT or Maths problems with him. I don't go anywhere near these subjects but Junior 1 was shepherding us across Central Park, from Columbus Circle to the Guggenheim Museum, so father and son had a lengthy discussion. I was quite happy to look around at the elm trees, model boats on the boating pond and a statue of Lewis Carroll's Alice in Wonderland.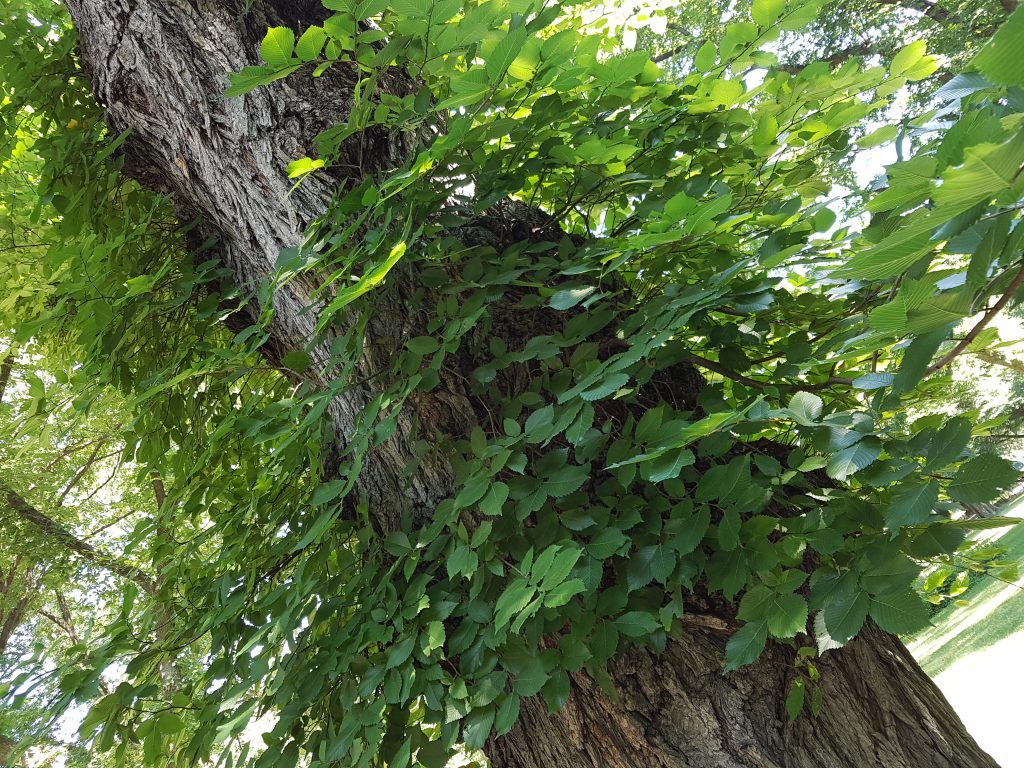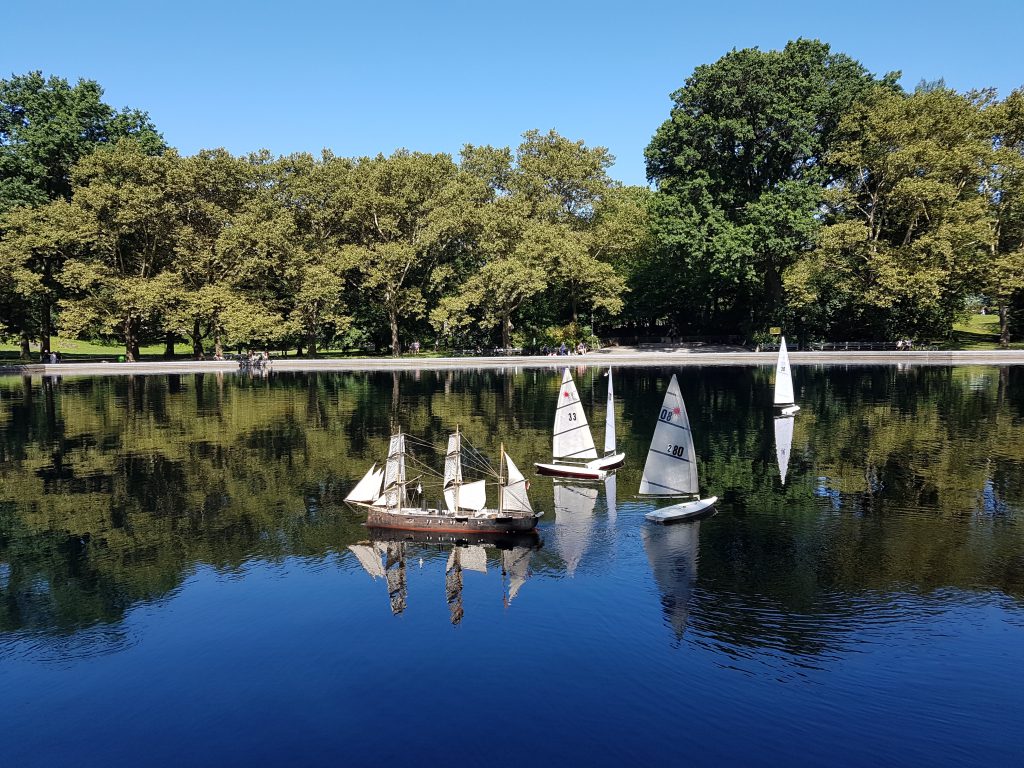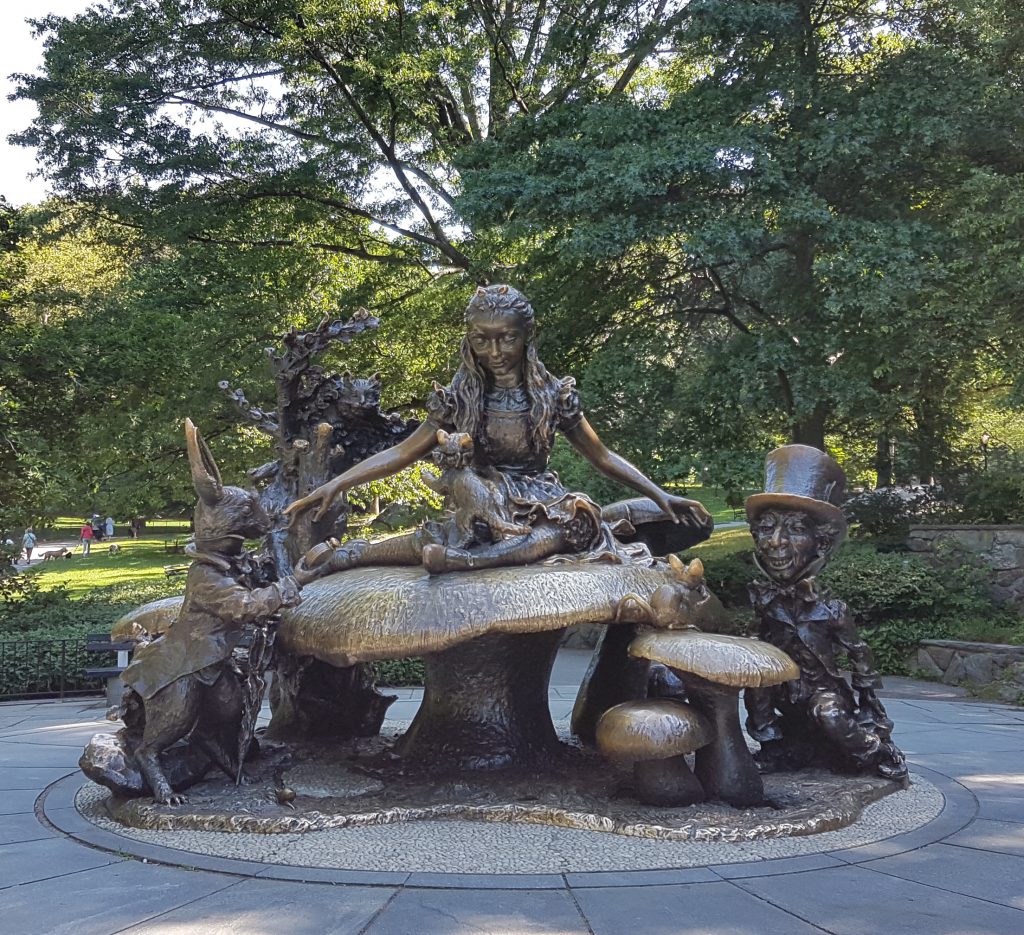 The Solomon R Guggenheim Museum was delightful.  I am now at the stage where, after more than half a lifetime of appreciating art, I don't feel the need to see everything. I just enjoy wandering around the galleries, and sometimes I come across a picture that reflects how I feel.
This picture represents the burden I have of thinking of where to eat for seven days in a row
The Disappointed Souls (1892) by Ferdinand Hodler, in the Guggenheim Museum NYC
Lunch
The reason I chose Gramercy Tavern for dinner last night and Union Square Cafe for lunch today was because I had started reading Danny Meyer's story in Setting the Table. Then I read an article in the New York Times about how much the USC is loved. One thing led to another and I realised that, similar to choosing any of the reliable and different-themed Corbin and King restaurants in London, I could just dine within the Union Square Hospitality Group and limit the risk of choosing a dud place when eating out in a new city. I know there's no gain without any pain but I am the sort of person who gets really miserable if my co-diners are not happy with any aspect of the meal, so I do my research carefully. Both the Gramercy Tavern and Union Square Cafe did not disappoint and we would certainly be happy to dine there again.
Shop and See
If I had to describe Chelsea Market, I would say it is something like an indoor Camden Market (London) or similar to Faneuil Hall Marketplace (Boston). However, this is somewhere that is best experienced in person as it quite a unique place with so many restaurants, cafes and food-related stores condensed into such a small space. For serious cooks, my recommendation is Bowery Kitchen Supplies where I found some Silpat non-stick mats in the particular size I needed for my baking pans. I was delighted to find a branch of Posman Books here.
Then we did some more walking on the High Line, which roughly runs along 10th Avenue between West 13th and West 34th Streets. This is a unique elevated public park built on a historic freight rail line. I could see that this is a much loved space, in the same way that Cheonggyecheon Stream is in Seoul, as a place to get away temporarily from traffic and city noise.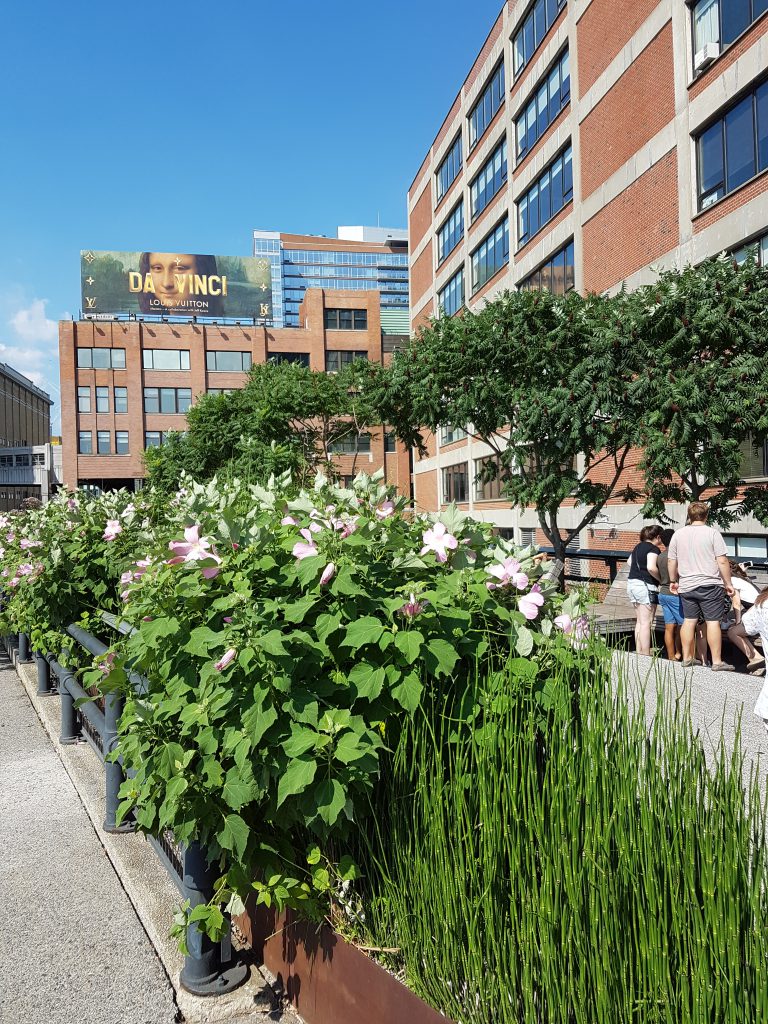 Sit and Listen
But first, another walk. We relied once again on Citymapper, but as we came to realise, it is often faster to walk in Manhattan than to rely on the subway. There didn't seem to be so many bus routes either. So we headed to Redeemer Church for a New York City church experience. It really was hot outside and I was so happy to see large glass containers of iced water upon entering. In fact the one good thing about America is that iced water is available everywhere as standard. The church was full but the service so engaging. It is quite a gift for the pastor to speak as if you are the only person in the room but I did feel that the sermon was personal to me. In fact there were a few hundred people packed into the hall.
Dinner
Dinner was at a Korean barbecue which was recommended by Matt Rodbard who co-wrote a book called Koreatown. This is part cookbook and part an exploration of the various Koreatowns in a few North American cities. In Matt's opinion the best place in Manhattan for modern Korean BBQ is Kang Ho Dong Baekjeong. This place scores very highly on my list as it is Korean, the side dishes are varied and replenished often, you get your own server who grills the meat and even cuts it into bite-sized pieces, there is hot rice and you can sozzle yourself silly on soju. Except we're British and haven't quite reconciled to drinking cocktails with our dinner and hence we stuck to iced water.
It's lively and loud at this restaurant, and the servers all shout 안녕하세요! 백정 입니다! (Welcome! We are Baekjeong!) in unison each time a new group of customers enter the dining room. This was the one place where a 20% service charge was truly well deserved.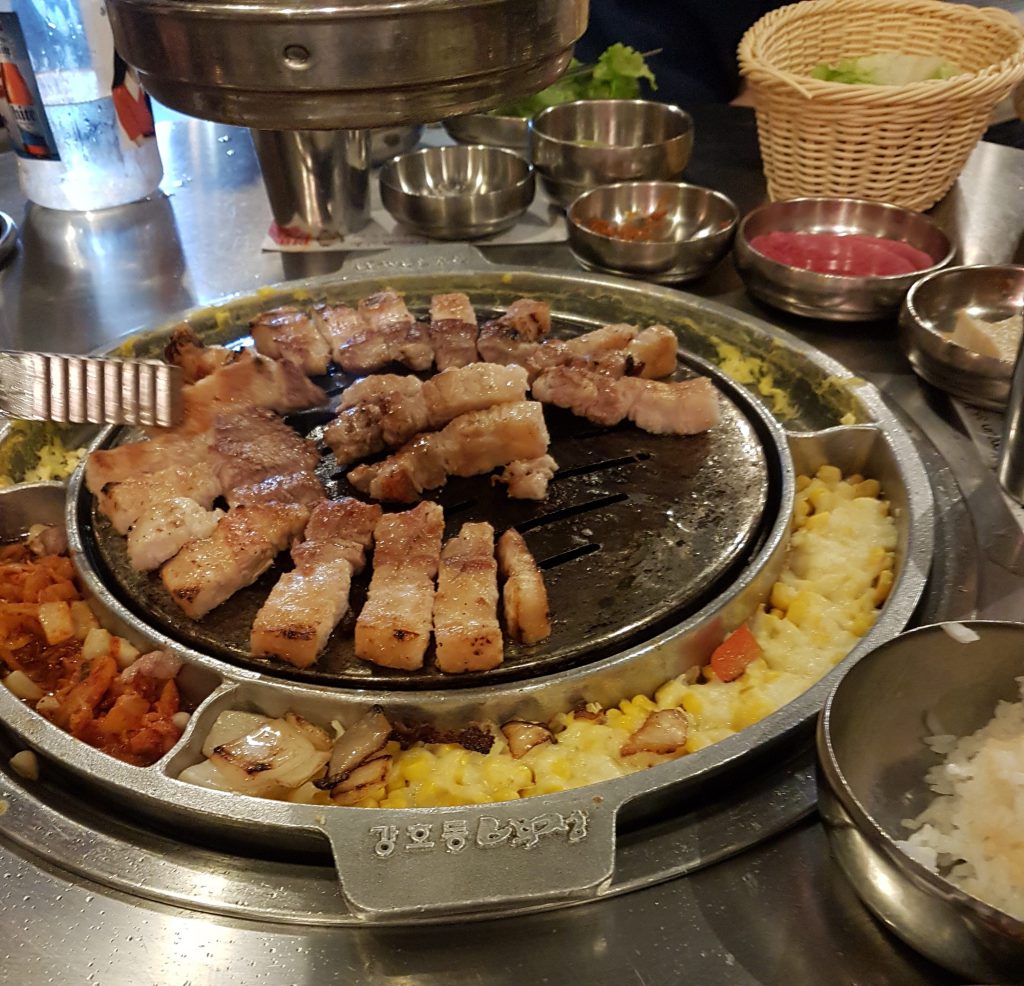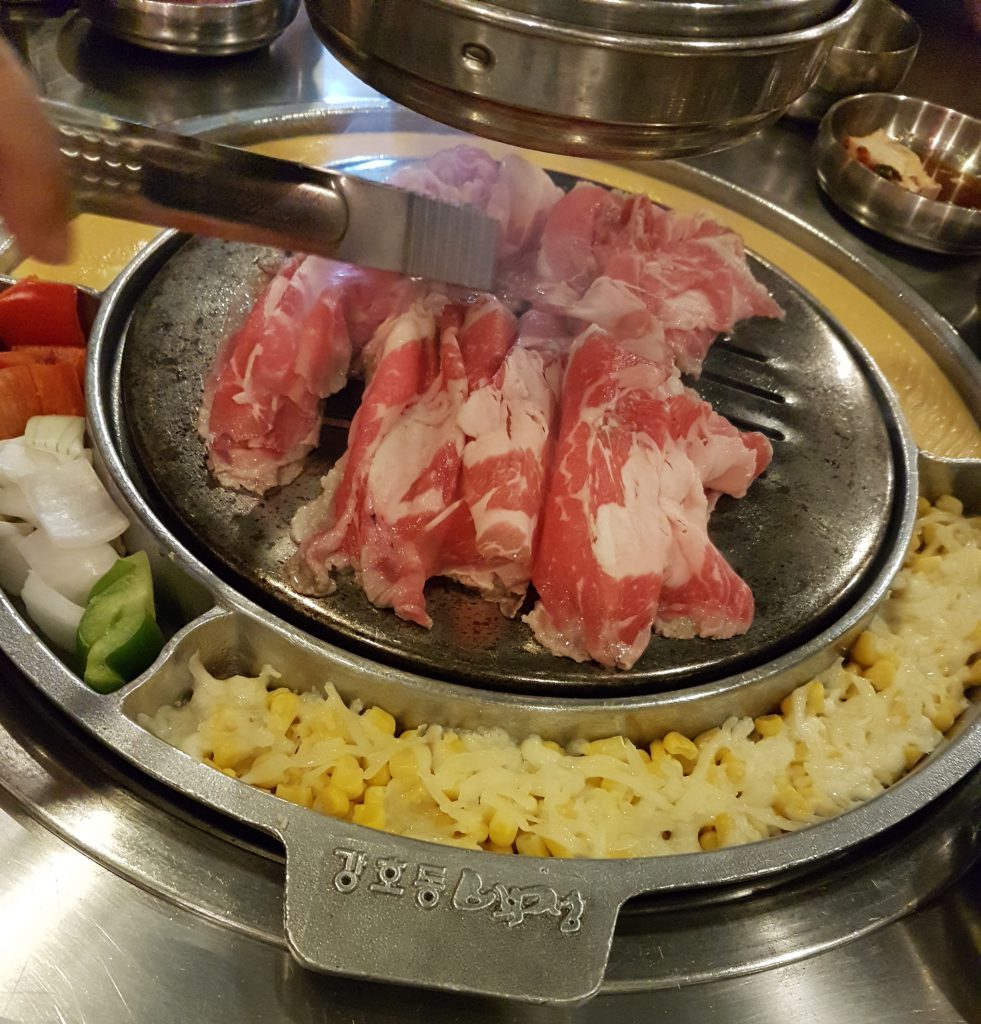 After dinner we took an Uber back to our apartment as my legs were about to crumble. Generally we did a lot of walking in New York. At the end of today my new best friend Samsung Health recorded that I took 21721 steps or, measured in time, walked 227 minutes.
Addresses
Bouchon Bakery at Time Warner Center, 10 Columbus Circle (3rd Floor), NY 10019. Telephone Cafe: 212 823 9366, Bakery 212 823 9363.
Bouchon Bakery at Rockefeller Center, One Rockefeller Plaza (across from NBC Today Show), NY 10020. Telephone 212 782 3890.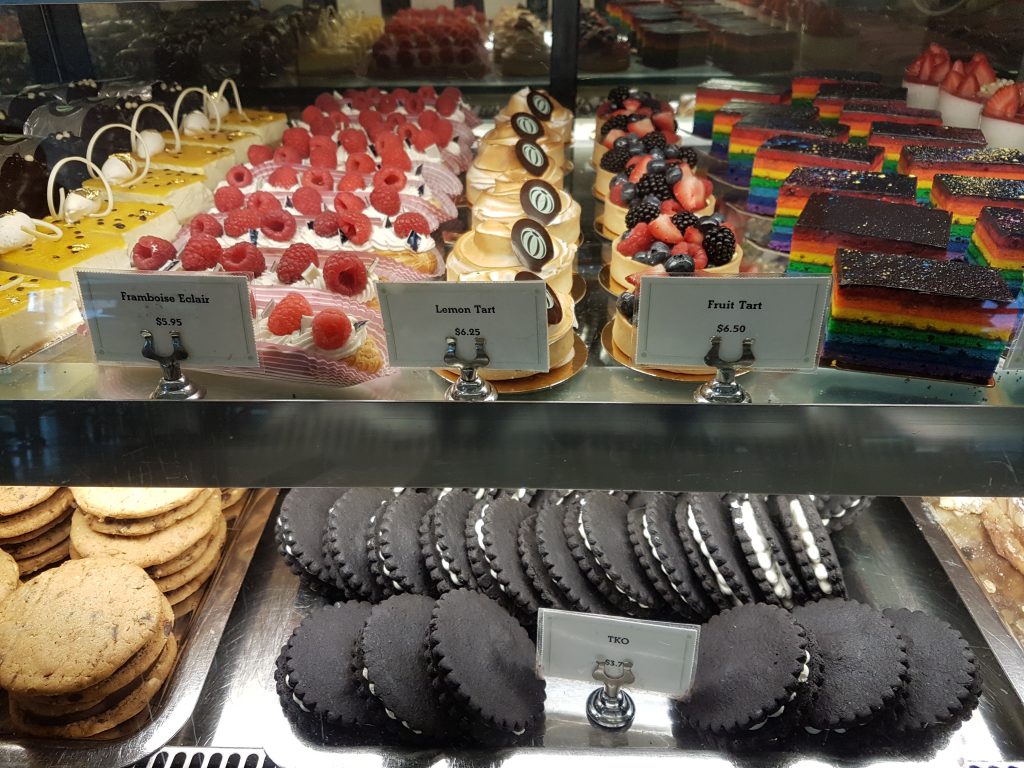 Gramercy Tavern  42 East 20th Street (between Park Avenue South and Broadway, three blocks north of Union Square), NY 10003. Telephone 212 477 0777.
Union Square Cafe  101 East 19th Street (between Park Avenue South and Irving Place, two blocks north of Union Square), NY 10003. Telephone 212 243 4020.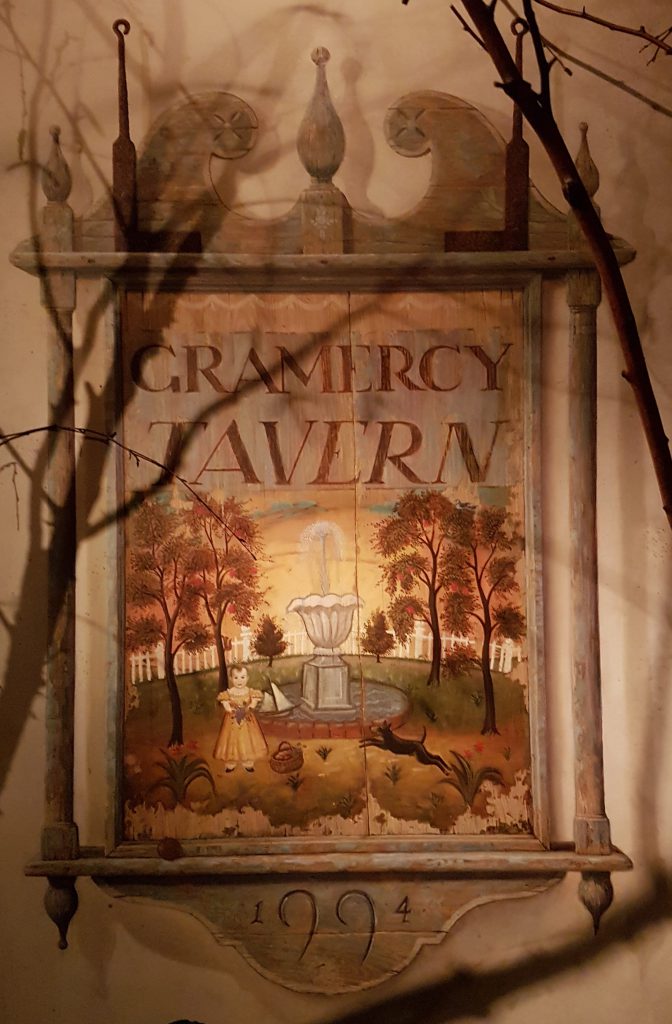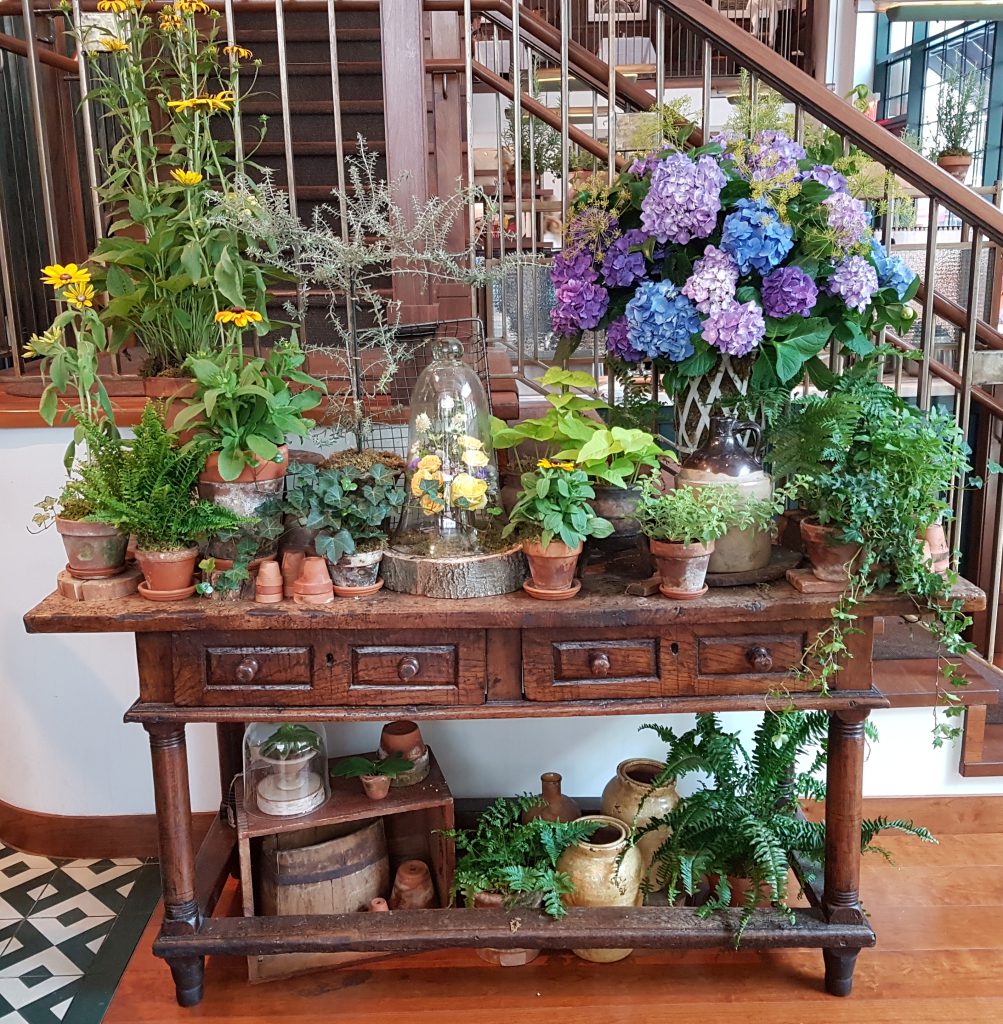 Solomon R Guggenheim Museum  1071 5th Avenue (between East 88th and East 89th Streets), NY 10128. Telephone 212 423 3500.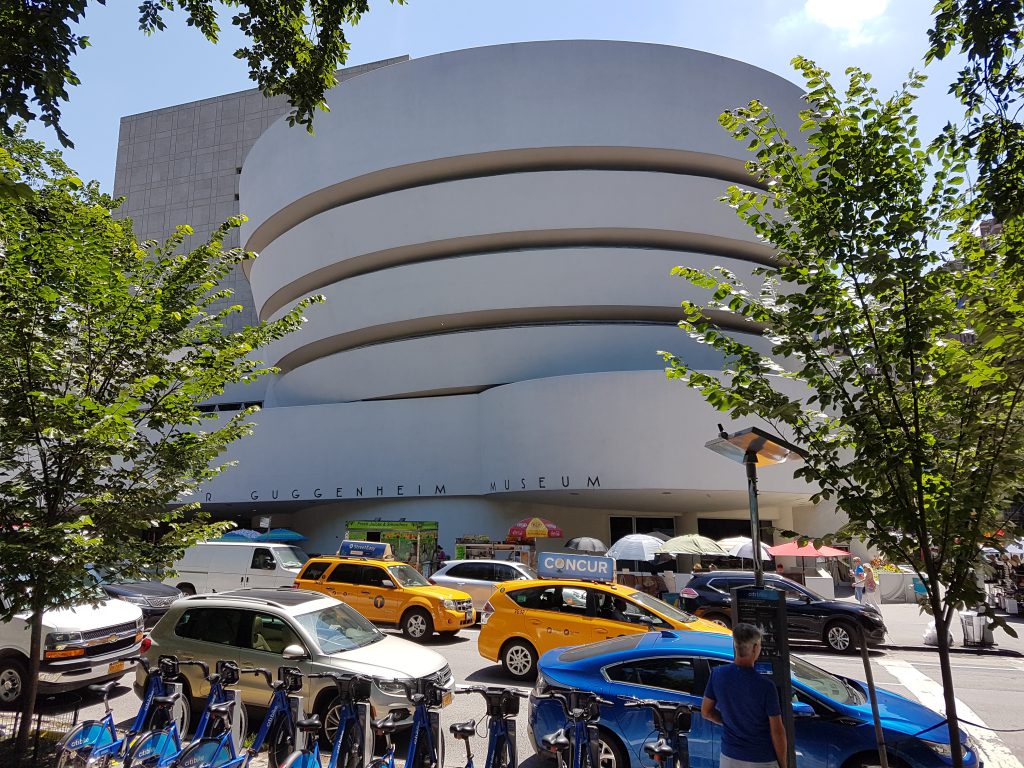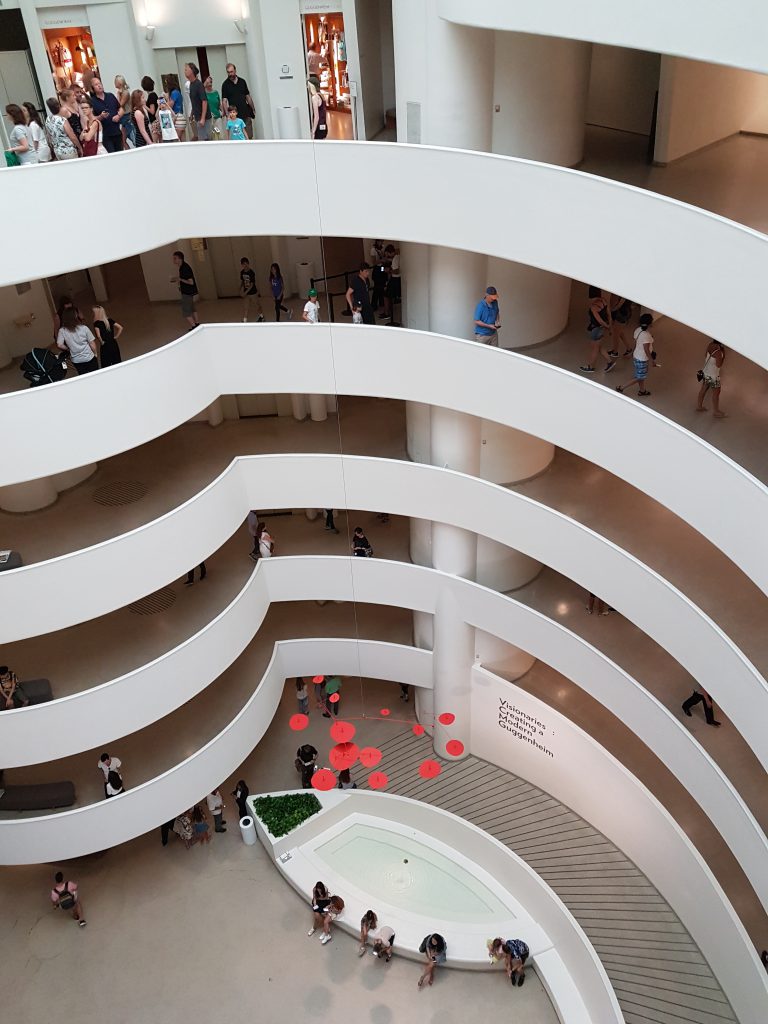 Chelsea Market  75 9th Avenue (between West 15th and West 16th Streets), NY 10011.
Redeemer Presbyterian Church has four locations: Downtown, East Side, West Side and Lincoln Square. This is otherwise known as Tim Keller's church in the same way as All Souls in London is known as John Stott's Church, after the pastors most associated with it. I guess you would choose the location nearest to where you are.
Kang Ho Dong Baekjeong  1 East 32nd Street, NY 10016. Telephone 212 966 9839.
Books
What surprised me was that I had all these books in my library but never thought to explore New York until now.
Bouchon Bakery by Thomas Keller and Sebastien Rouxel, published by Artisan, ISBN 978-1579654351
Setting the Table by Danny Meyer, published by HarperCollins, ISBN 978-0060742751
The Gramercy Tavern Cookbook by Michael Anthony, published by Clarkson Potter, ISBN 978-0307888334
Koreatown by Deuki Hong and Matt Rodbard, published by Clarkson Potter, ISBN 978-0804186131
I highly recommend all of Tim Keller's books as his writing style is clear, the ideas are logical and well presented. I always come away from reading feeling uplifted, knowing that God is truly wonderful and great.