Notes for Friday 21 July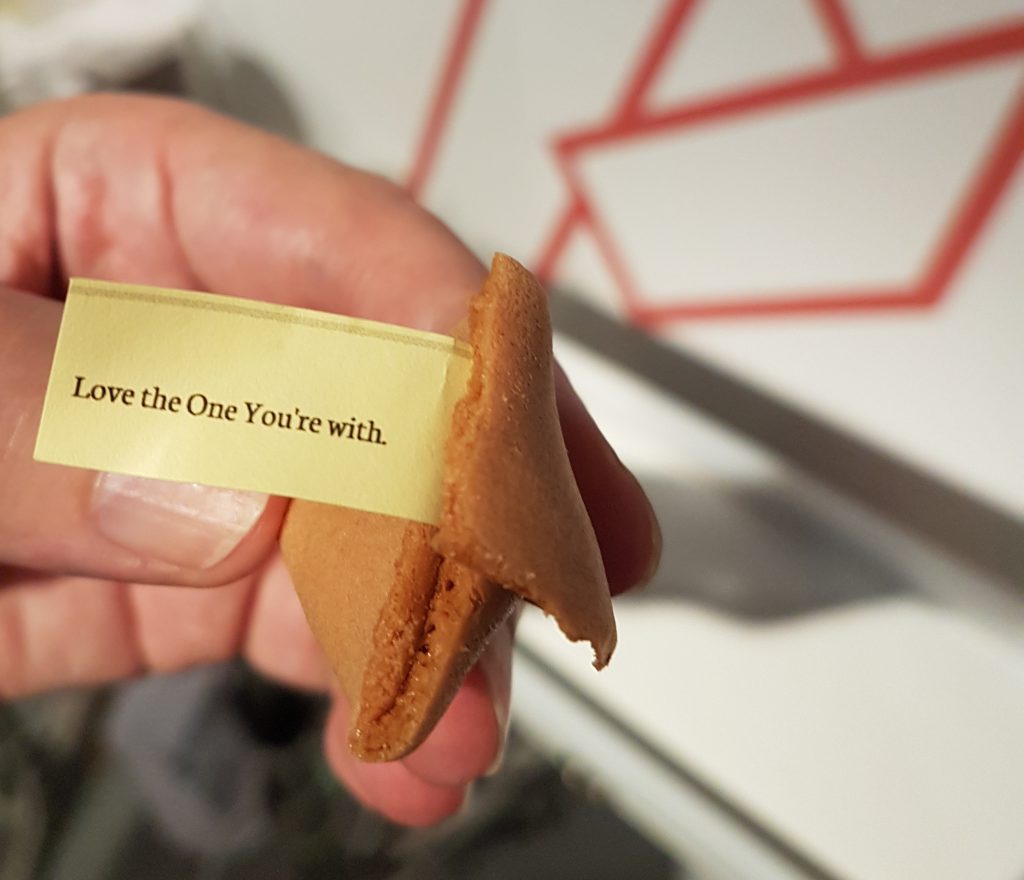 To my utter horror, I found no notes written down for today, but I do remember who I was with.
It is fortunate that we have cameras and our photos remind us at a later date what we did at a certain place on a certain day. Perhaps I ought to carry a notebook and pen in my bag from now on too.
Breakfast
A pick your own breakfast at Whole Foods Market near Bryant Square, with a pineapple muffin, everything bagel, Boursin soft cheese and yogurt. An everything bagel is a regular bagel topped with everything that can normally go on top of a bagel, like sesame seeds, caraway seeds, poppy seeds and bits of fried onion. It's not, if our imaginations were to run riot, a bagel filled with smoked salmon, cream cheese, egg mayonnaise, salt beef etc.
New York Public Library
I have been looking for some lightweight souvenirs of New York which are unique, and the New York Public Library gift shop sells some strong cotton bags which are made in America. They make suitable gifts, when filled with books, for those who love reading.
The front of the library, on a rare moment when the stone lion wasn't blocked by other tourists taking photos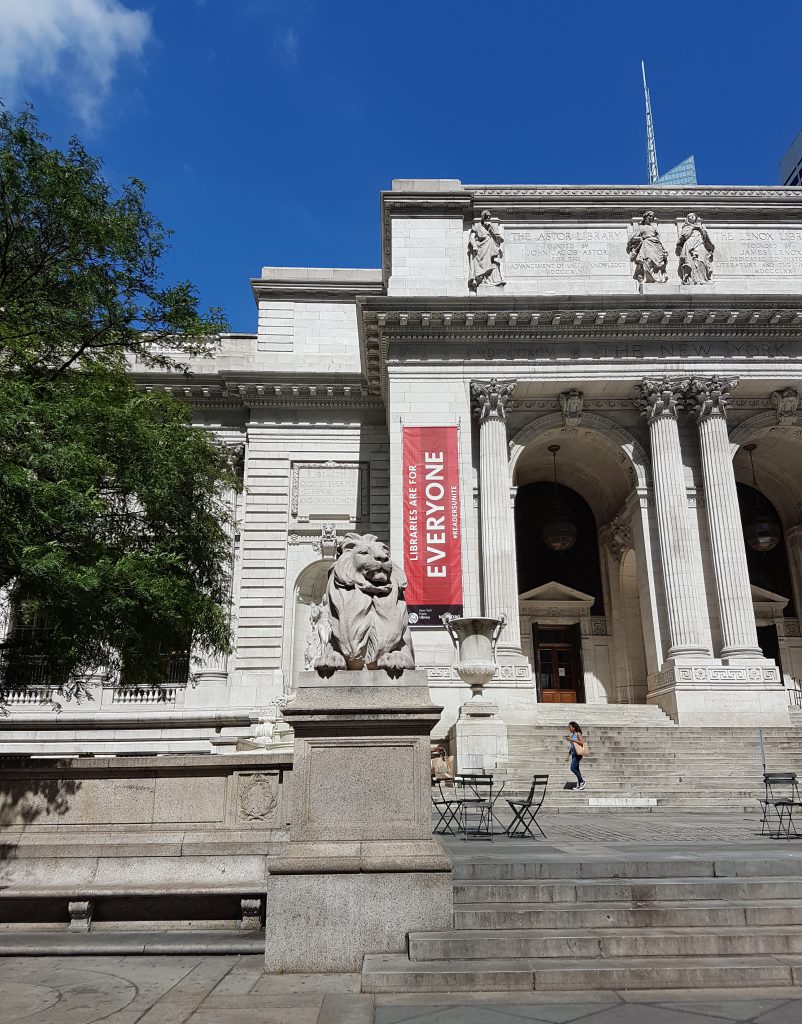 The Rose Main Reading Room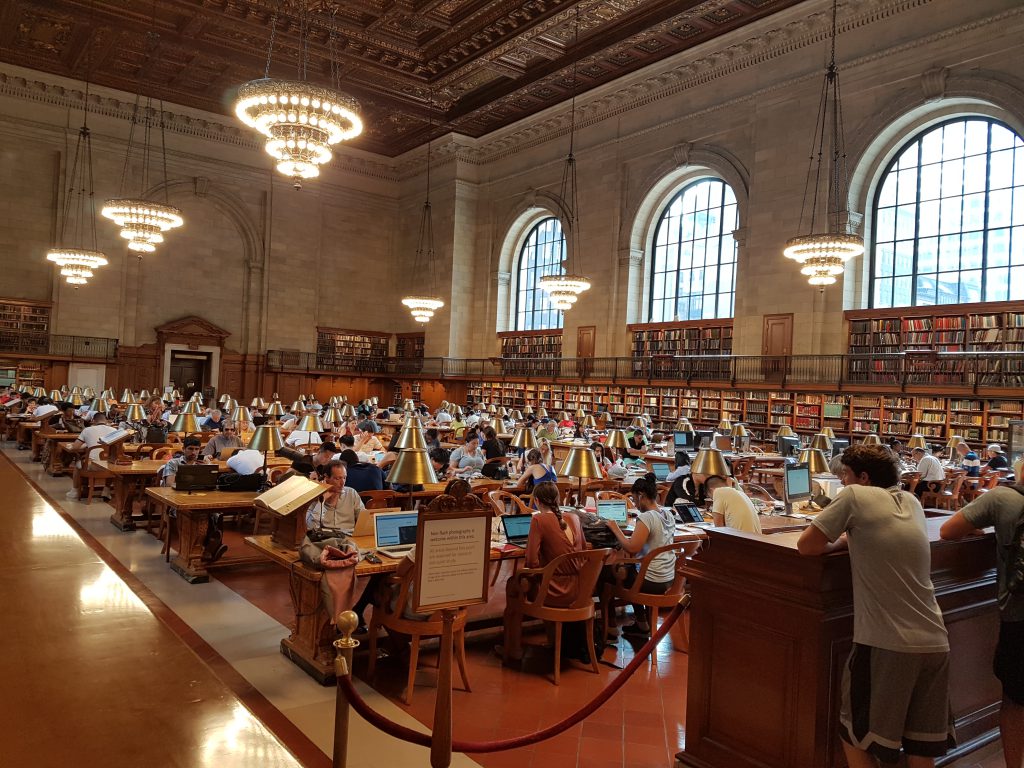 I grew up with a much treasured Winnie-the-Pooh storybook and was fascinated to discover the real bear and his friends living in the children's library. How this came to be is recorded here. As an aside, about 15 years ago I was given a tour of the library at Westminster School in London where Winnie-the-Pooh illustrations decorate the library. A.A. Milne was a pupil here from 1893 to 1900 and bequeathed to the school one quarter share of the copyright of the Winnie-the-Pooh stories.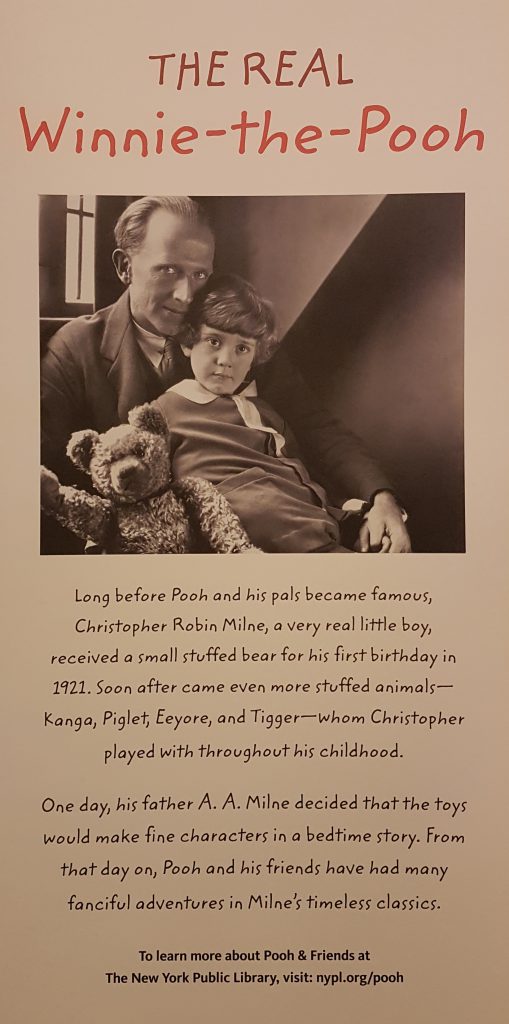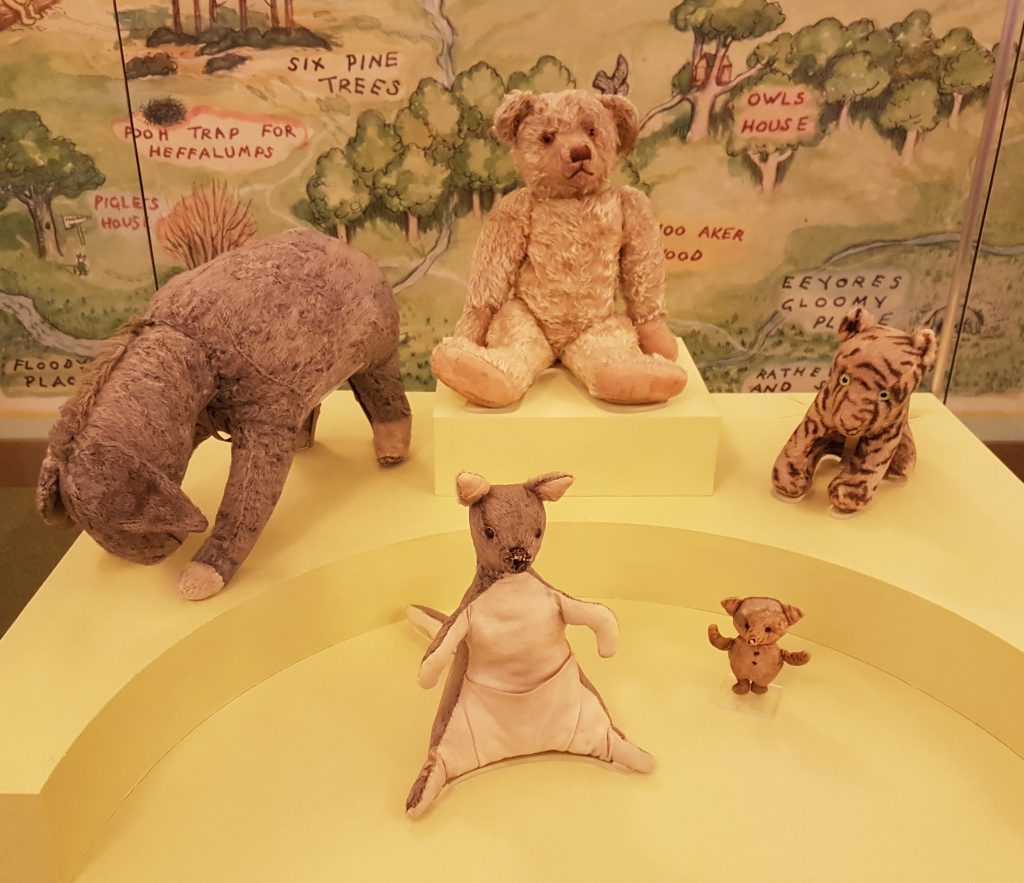 A Date with Destiny
Somewhere along east 42nd Street I parted ways with Mr Gochugaru because we had different priorities. His was hunting for a rare Pokémon called Tauros and mine was hunting for a poster of the New York Subway. Tauros is a Wild Bull Pokémon and only found in North America. I wanted to say to Mr Gochugaru it must be charging around Wall Street but given that he only had another 24 hours to look for it (and having had no success in Boston) I didn't think he would appreciate the joke.
So I headed to Grand Central Terminal to the New York Transit Museum store but failing to find a suitable poster I wandered around and discovered something interesting for lunch.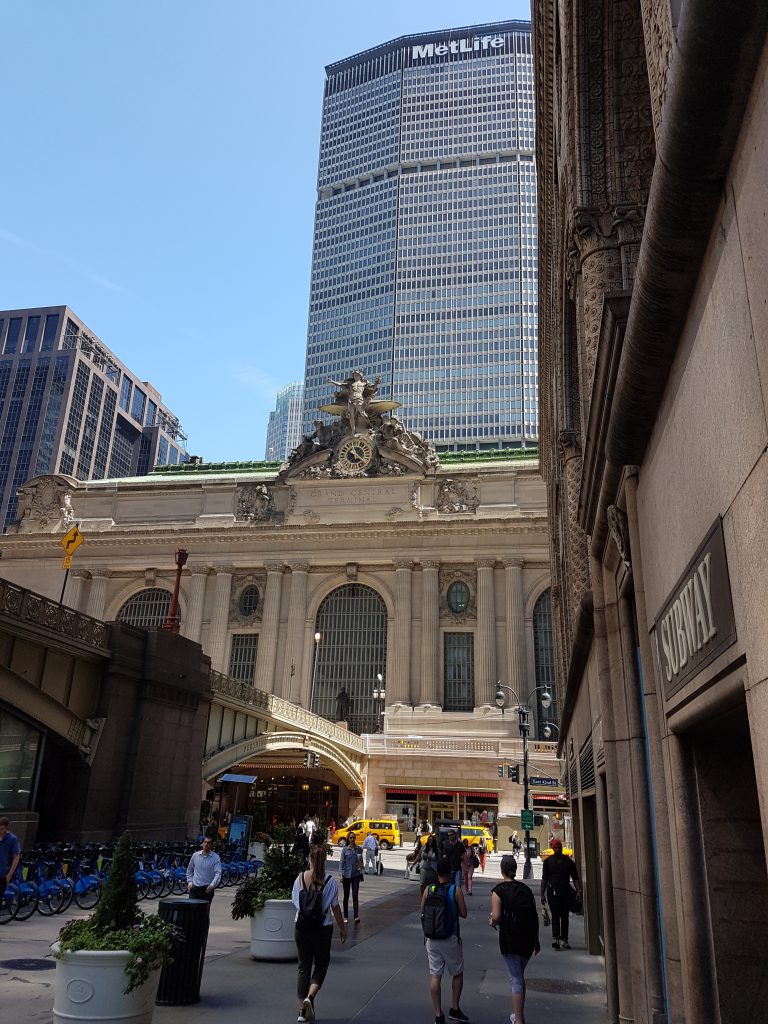 It turns out that there is a Scandinavian Food Hall in Grand Central Terminal so we had Danish Hot Dogs. I don't think Mr Gochugaru thought too much about what he was eating as he finally caught Tauros and was very happy.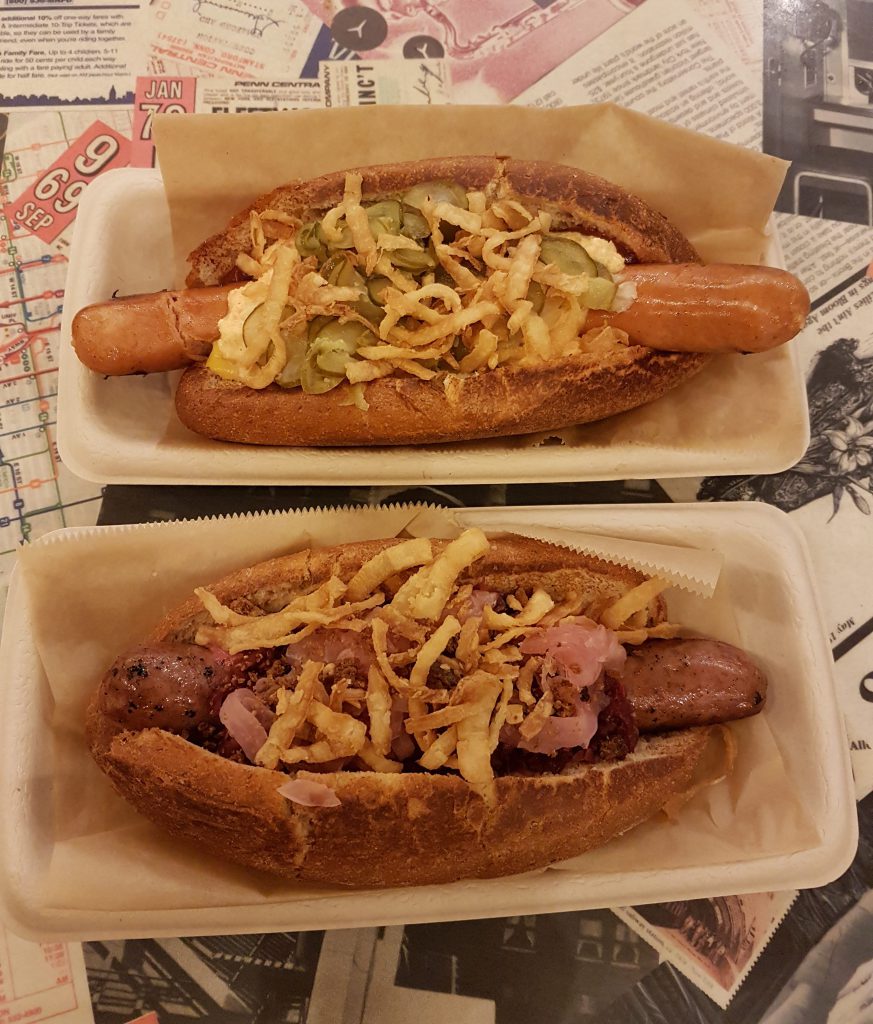 Brooklyn
The afternoon is a bit of a blur but I think we went back to do some packing before heading out to Brooklyn, or as Junior 1 advised us to do, head to Williamsburg. He said to visit the Museum of Food and Drink which was having an exhibition of Chinese food in America.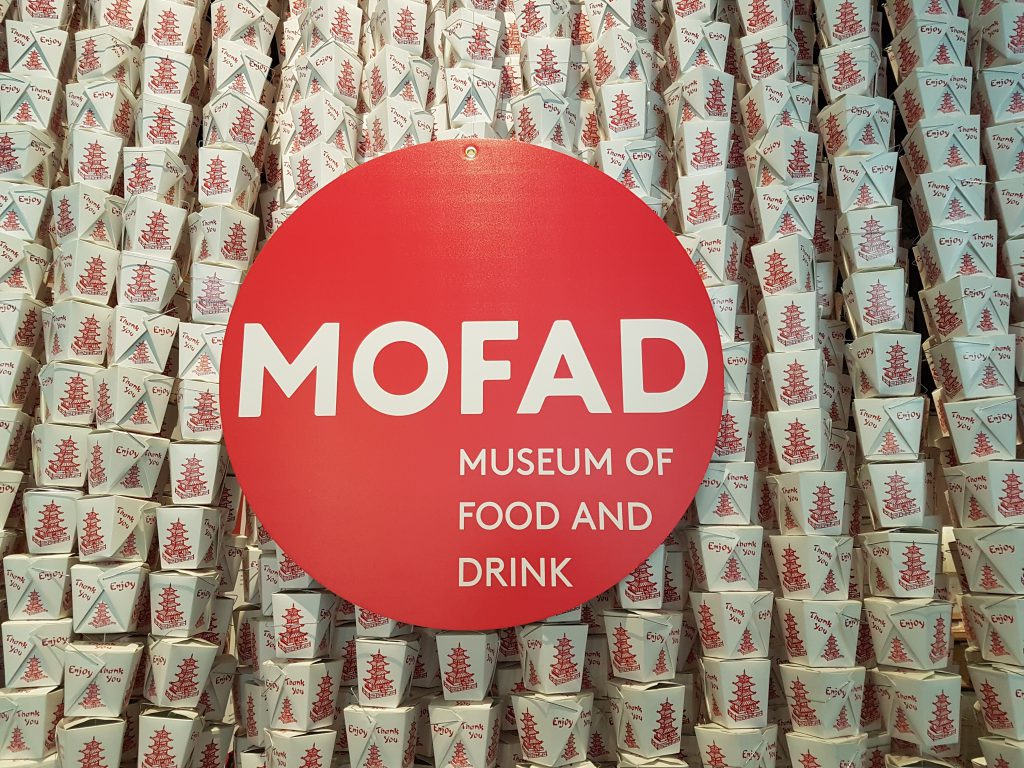 We had great fun eating freshly made fortune cookies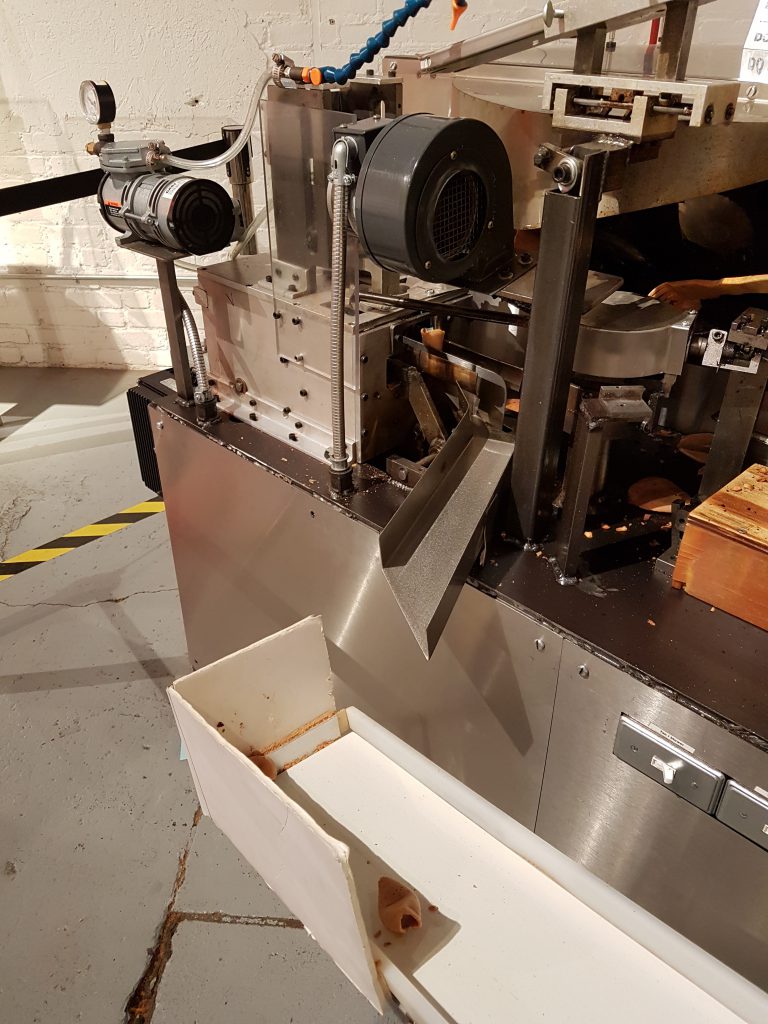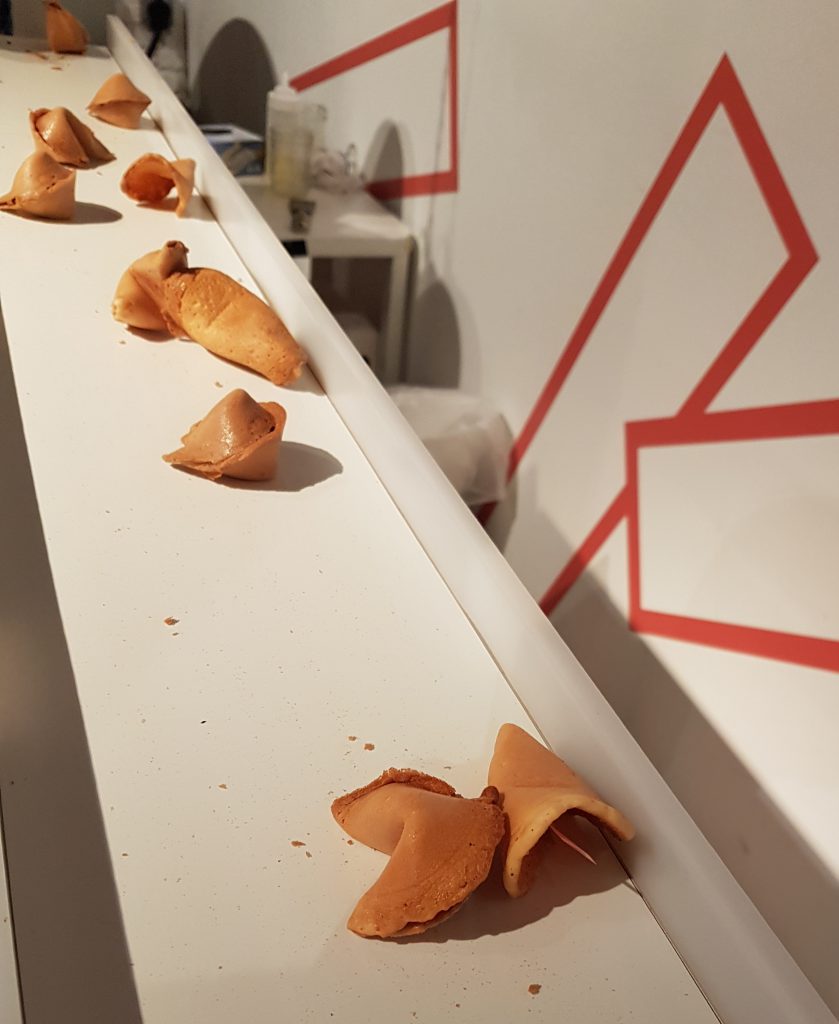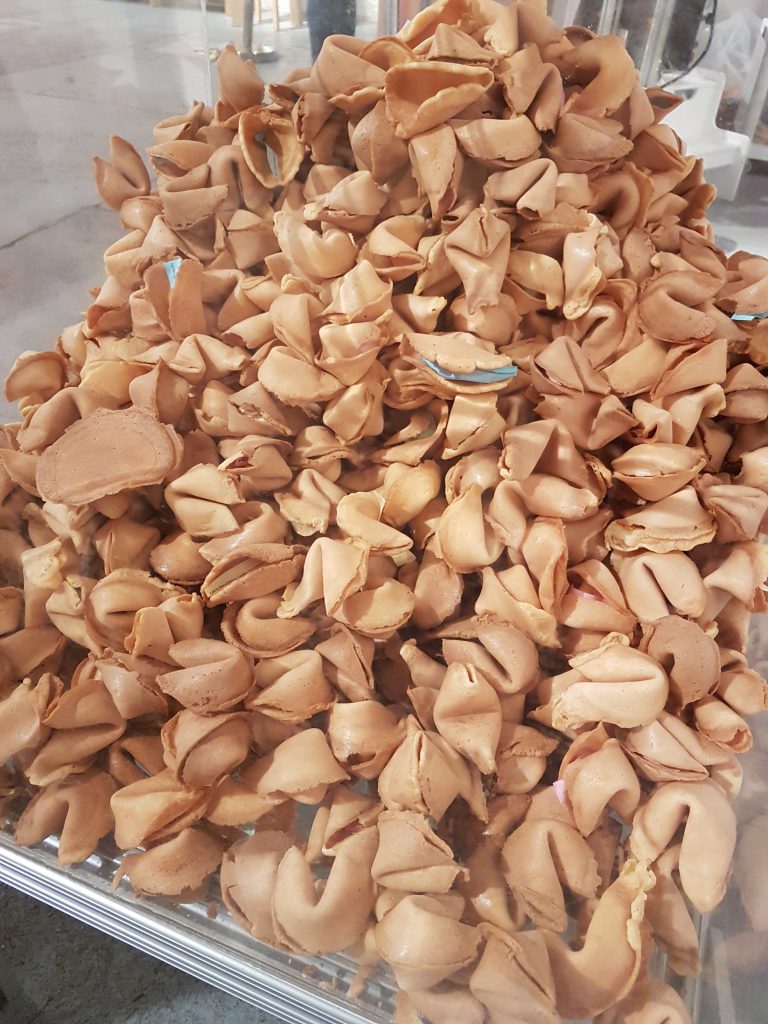 The main exhibition this time was called CHOW, about the history or Chinese restaurants in America. As such it covered a bit of the same ground as the exhibits in Ellis Island Immigration Museum and Museum of Chinese in America. The bottom line: it was a tough life for new Chinese immigrants and one of the ways to stay independent, support family members and make a small living was to run a restaurant.
When reading through the old menus, I admired the Chinese for sharing their cuisine and I admired the Americans for trying it. My children have no fear of trying world cuisines but how different things must have been 100 years ago.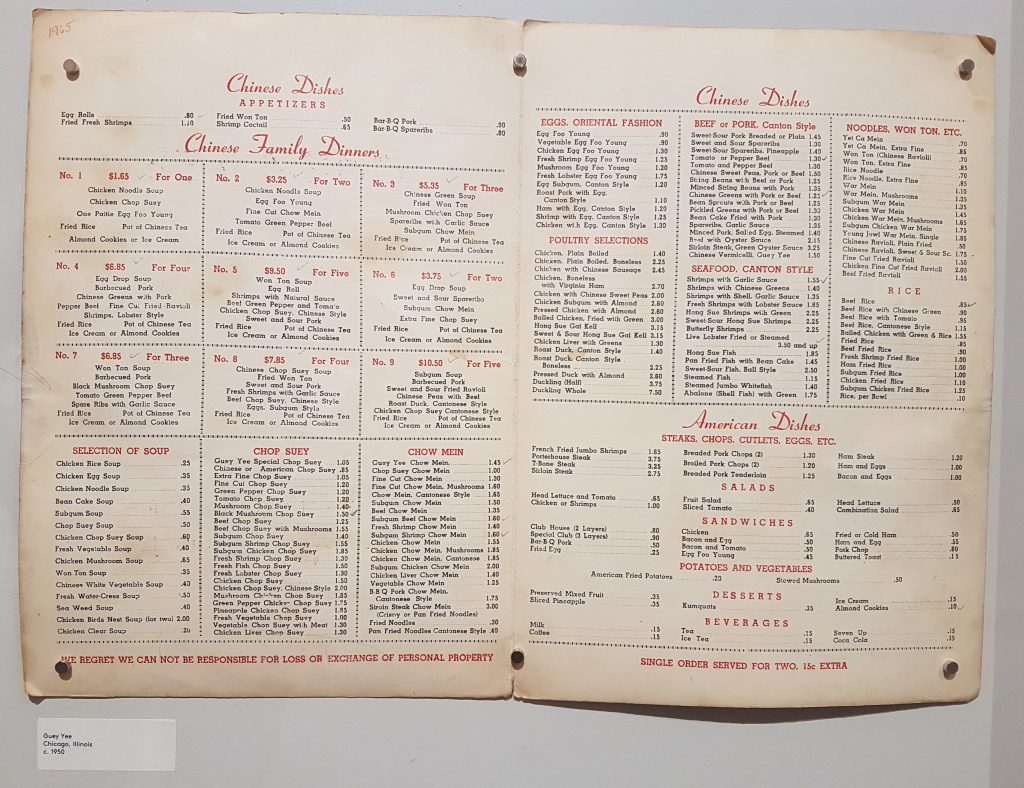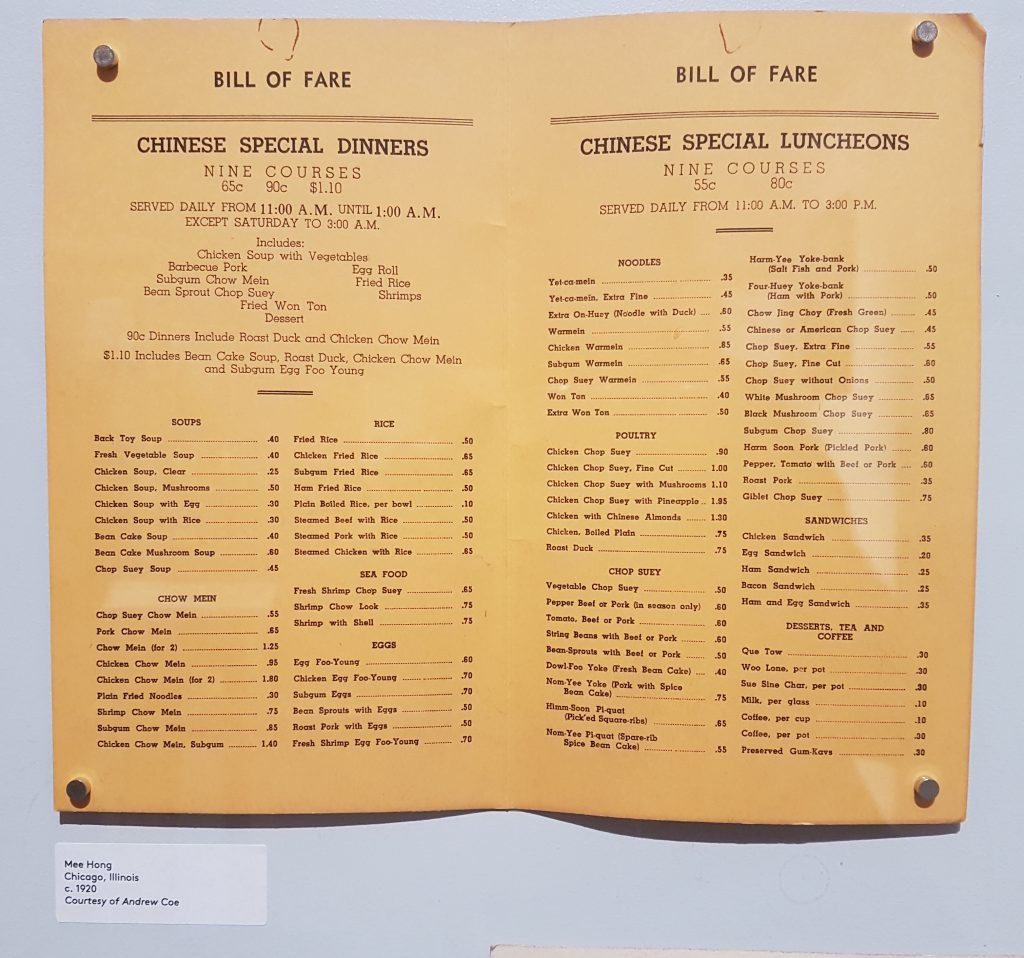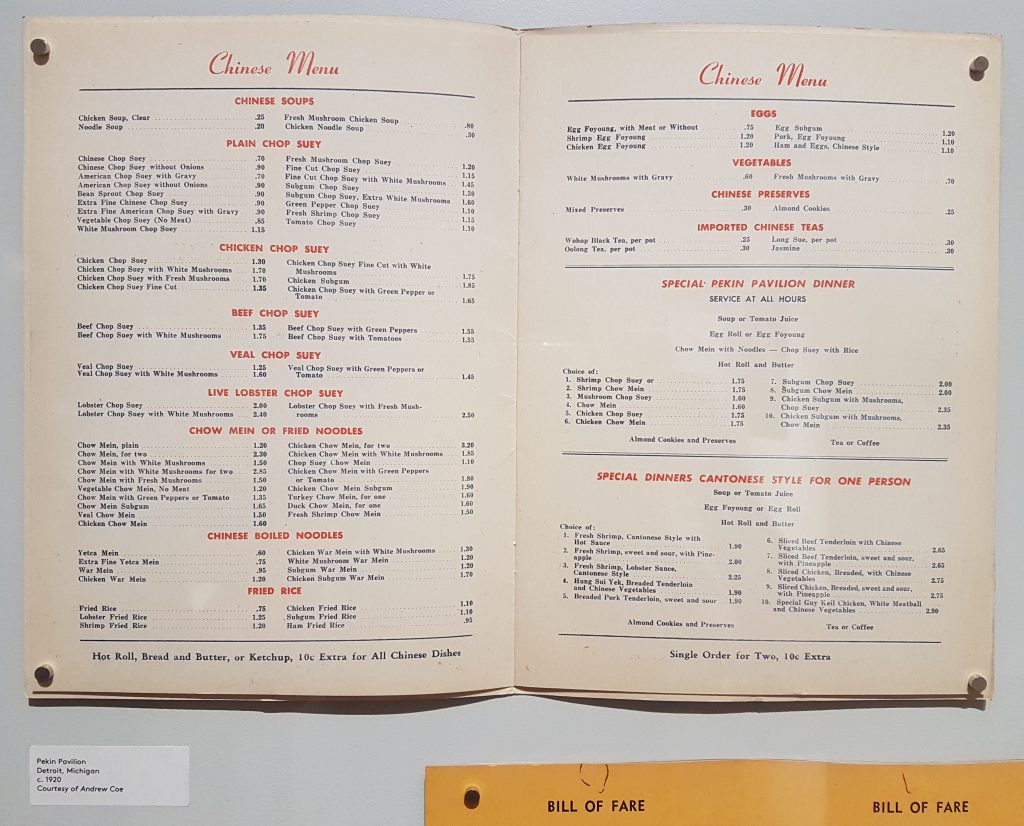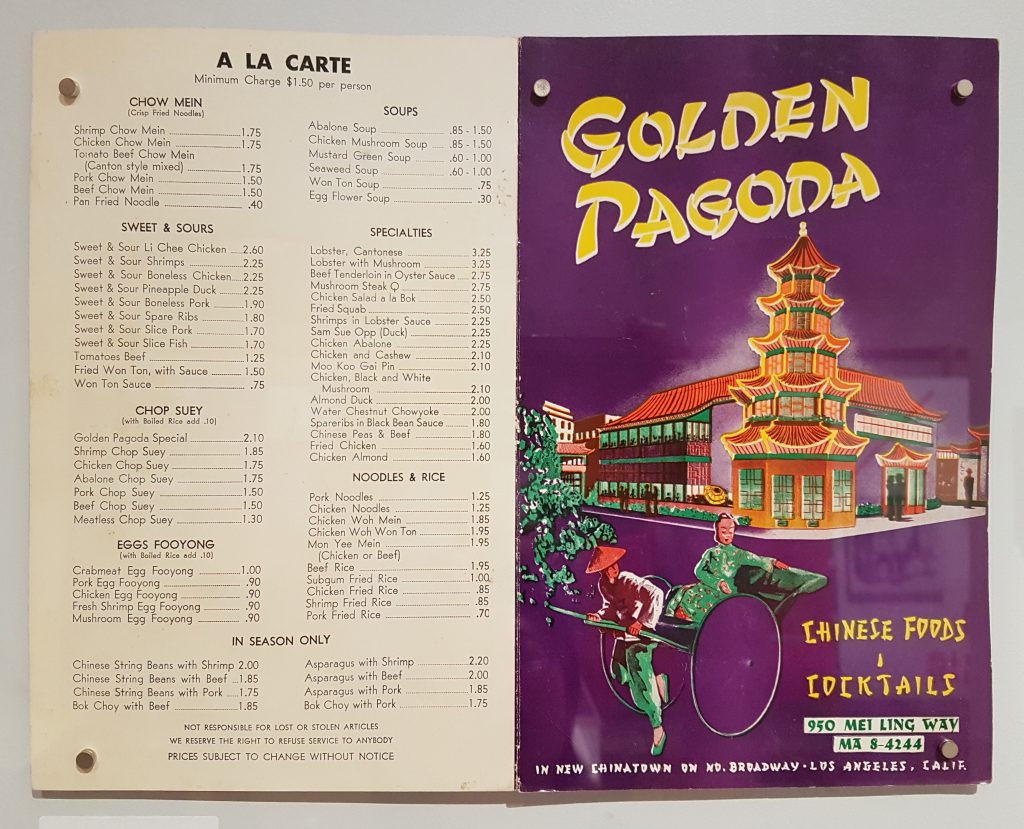 Dinner
I have only had Peruvian food once, in London, and I wasn't taken in. I think it was the concept of ceviche which I didn't like. To me, fish is either cooked or it is raw, but ceviche seemed to be neither here nor there so I have not ventured any further. Llama Inn was recommended by the New York Times and so we had dinner here as it fitted in with the visit to the museum.
You get a choice of where to sit when you book: restaurant, chef's counter, window counter or rooftop. We opted for the rooftop as the weather was so good, and it was the best decision as downstairs was very noisy (I know, I have to get used to this). The food turned out to be very good, although I admit I am not an expert in this area. I would say that Llama Inn is like Empellon, in that they both showcase cuisines (Peruvian and Mexican respectively) I know nothing about, presented in a modern and attractive manner. In so doing it has encouraged me to explore further, which is a bit like having Korean food for the first time at Bibigo in London. Now I am a total convert to Korean food.
Seafood with rice and herbs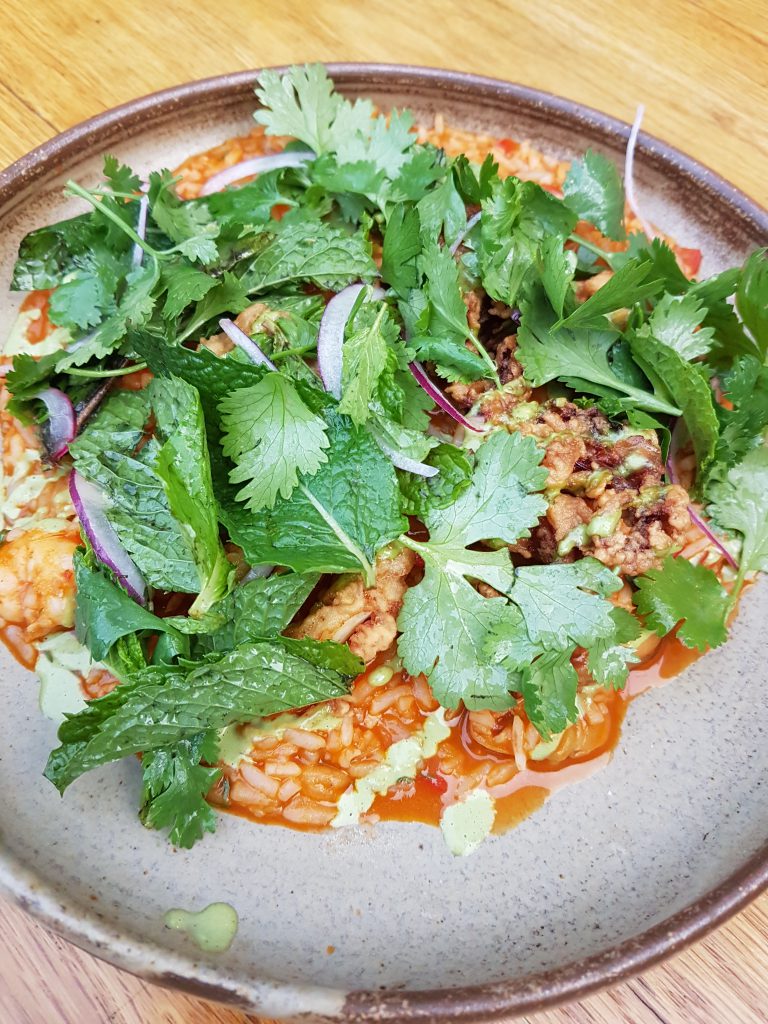 Duck sausage with rice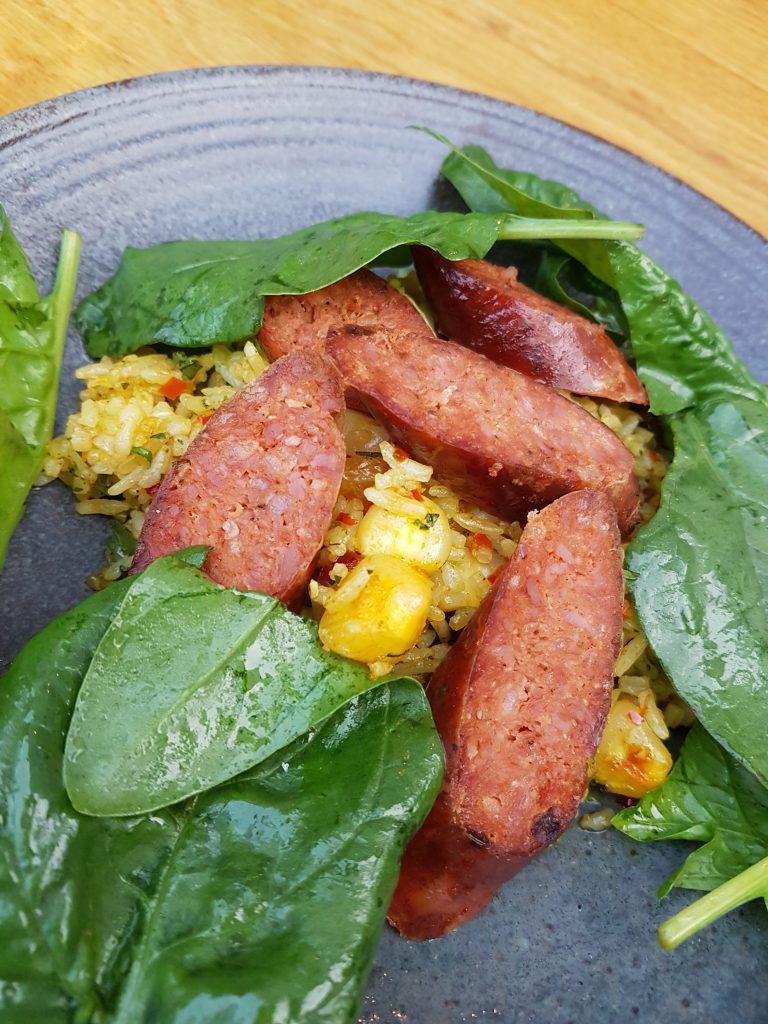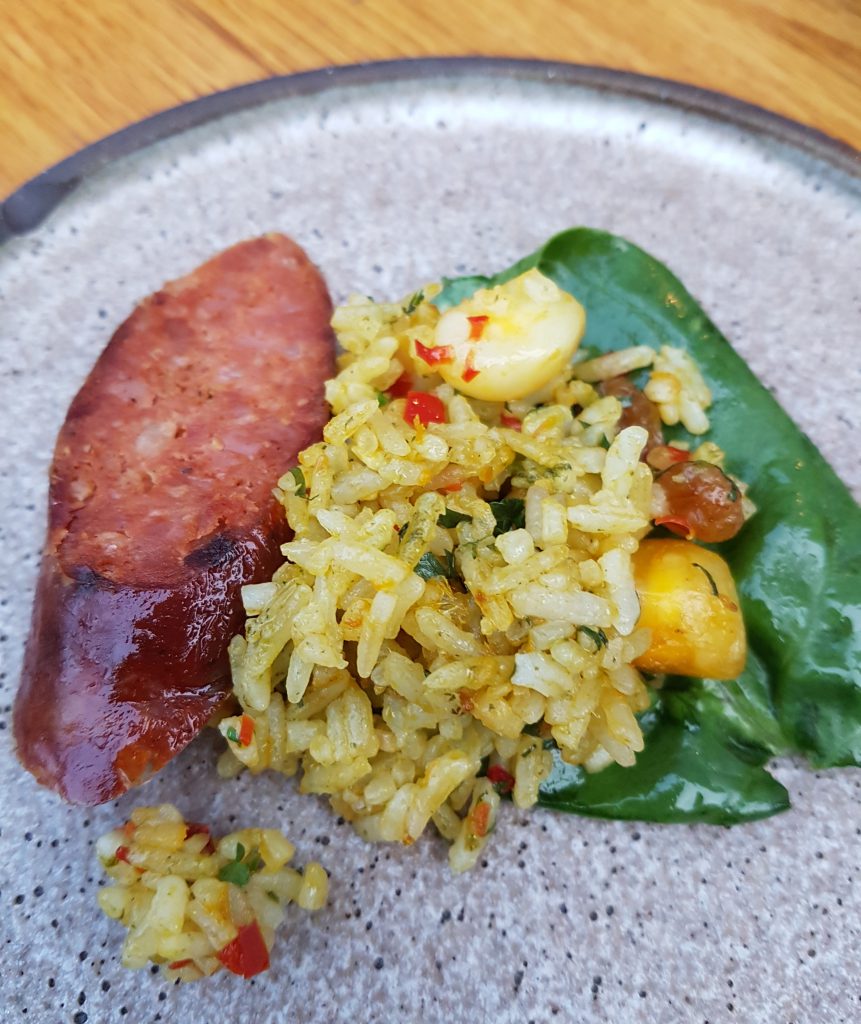 Addresses
Whole Foods Market  1095 6th Avenue (Avenue of the Americas), NY 10036. Telephone 917 728 5700. Other branches see here.
New York Public Library  476 5th Avenue, NY 10018.
New York Transit Museum Store in Grand Central Station is a fun place to pick up some transport-related souvenirs of New York. It is located just off the Main Concourse in the Shuttle Passage, adjacent to the Station Masters' Office.
Danish Dogs is located in the Shuttle Passage of Grand Central Station.
Museum of Food and Drink  62 Bayard St, Brooklyn, NY 11222, telephone 718 387 2845. This is only open on Fridays, Saturdays and Sunday afternoons.
Llama Inn  50 Withers Street, Williamsburg, NY 11211. Telephone 718 387 3434.
Reasons to be Cheerful
After the museum and before dinner we walked along Bedford Avenue (Williamsburg) which has many interesting shops. I came across a book that gives us plenty of reasons to return to New York…