Notes for Saturday 22 July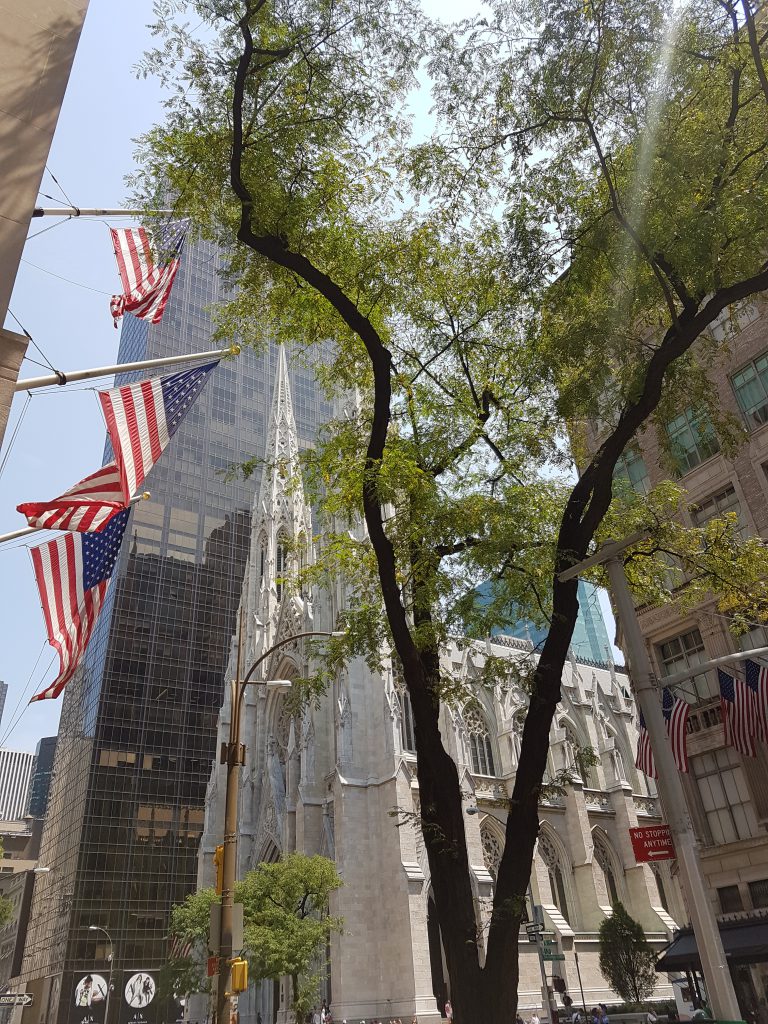 On our final day in New York, I ask myself, what do I remember from 24 years ago?
In truth, I cannot remember much of what we did or saw in New York in December 1993, which was the first and only time we have been here. I remember FAO Schwarz, where we bought a money box in the shape of the FAO Schwarz clock tower. In GAP we bought green and red coloured baby clothes because Christmas was just around the corner and because babies have no say in what they get dressed in. In Kitchen Arts and Letters I had a conversation with the shop owner about Books for Cooks in London.
Mr Gochugaru remembers the Flatiron Building and was very excited when we walked pass it a week ago, when we arrived.
I also remember how expensive fresh peppers were at some grocery store, maybe Dean and Deluca or Zabars. I wondered if they had flown them over from Italy. I didn't have time to revisit these two places.
HK Sister says she remembers we had to take Junior 1 to the doctor as he was not well and that I then had to look for Pedialyte. They still make it although I have never seen it in London, and also Junior 1 has never had to have this kind of dehydration prevention solution since.
I wonder why each of us has such different memories.
Before Lunch
After breakfast (my dear Paris Baguette) we had a walk around Times Square, along part of Broadway and then we discovered the Lego Store at the Rockefeller Centre. Our children grew up playing with these these colourful building bricks. Lego makes us very happy.
Many thanks to Craig Miller at the store who took the following close-up photos for us of the Lego window display which features the Rockefeller Center.
First, the originals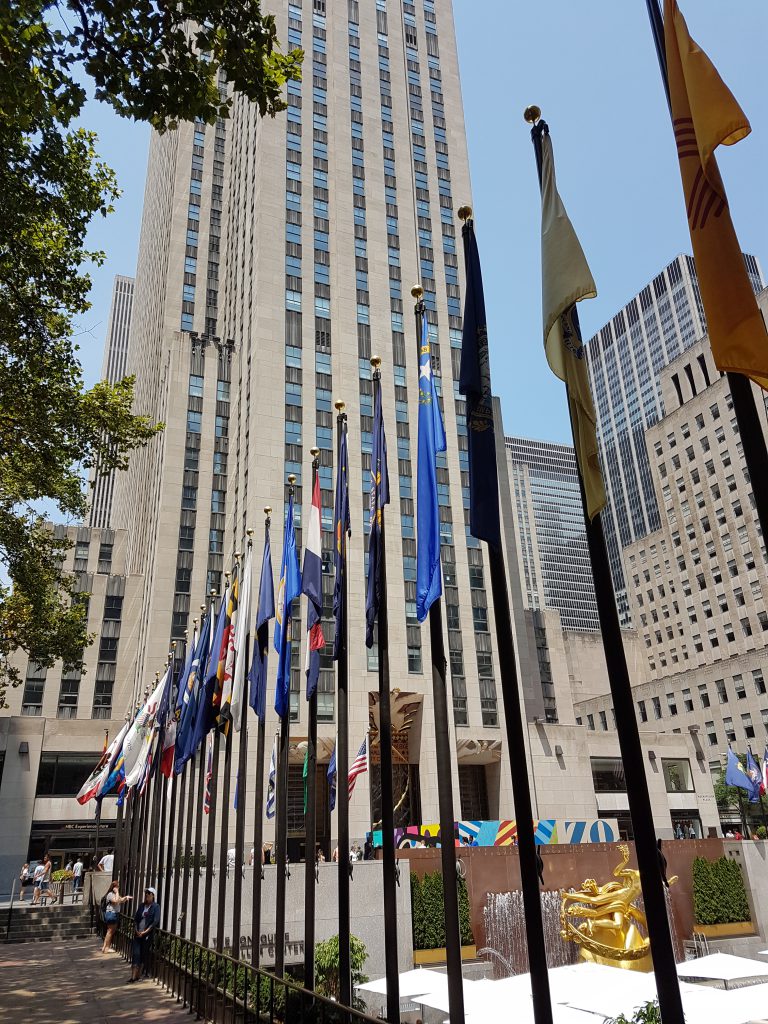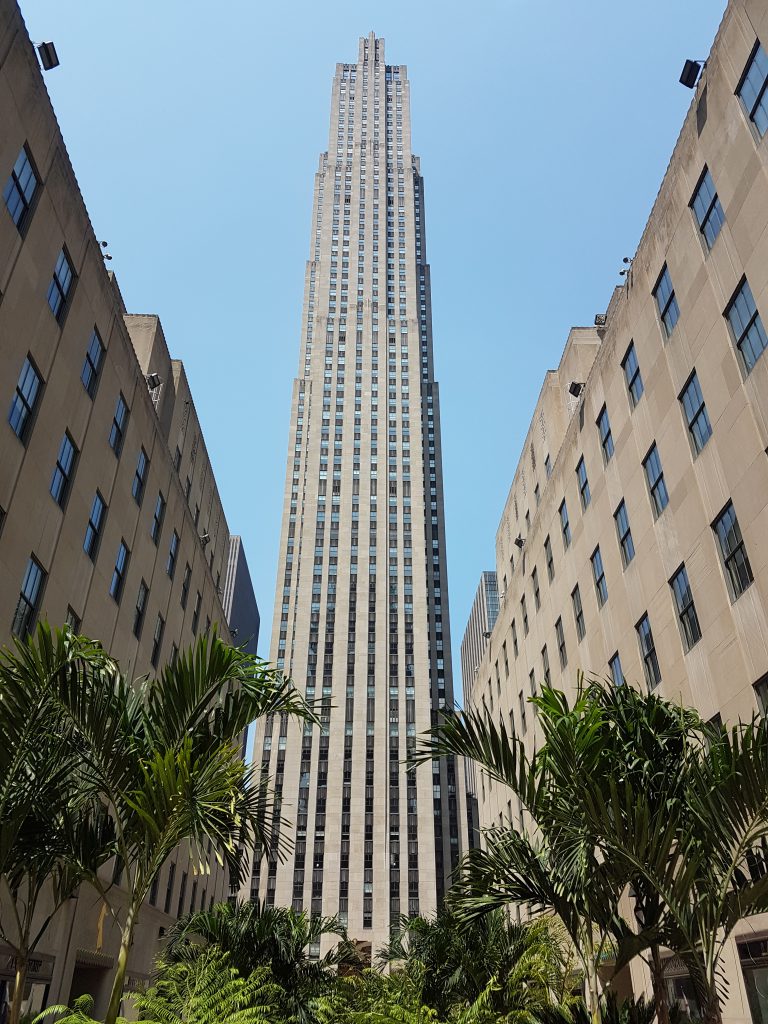 The Lego version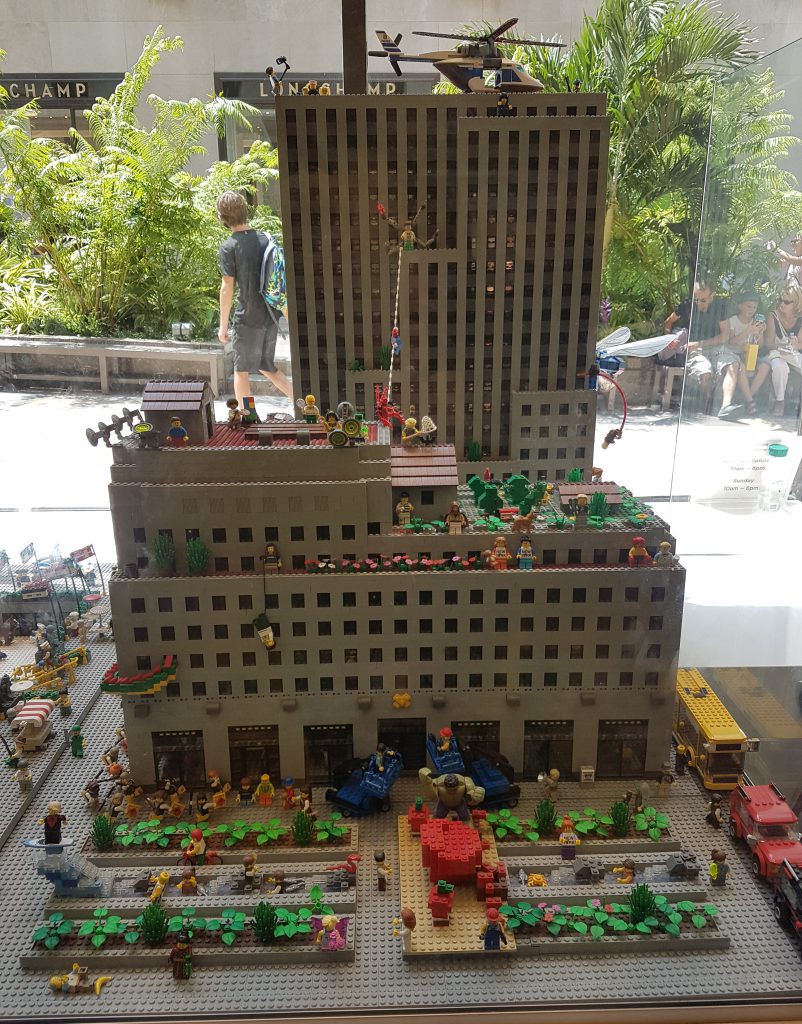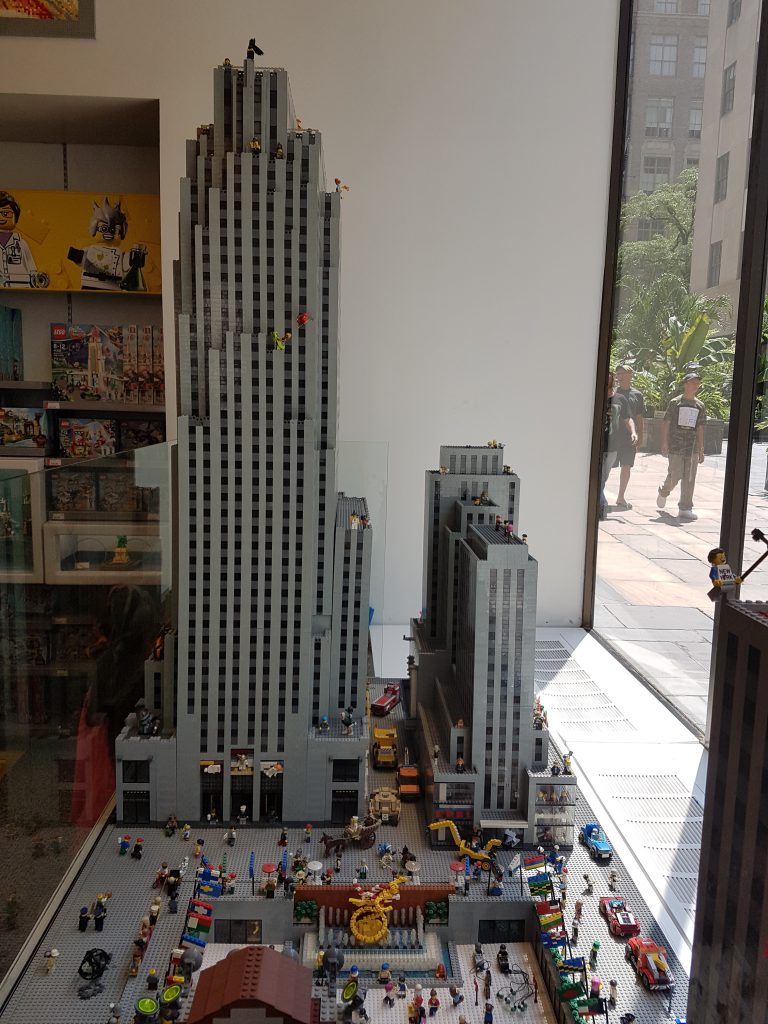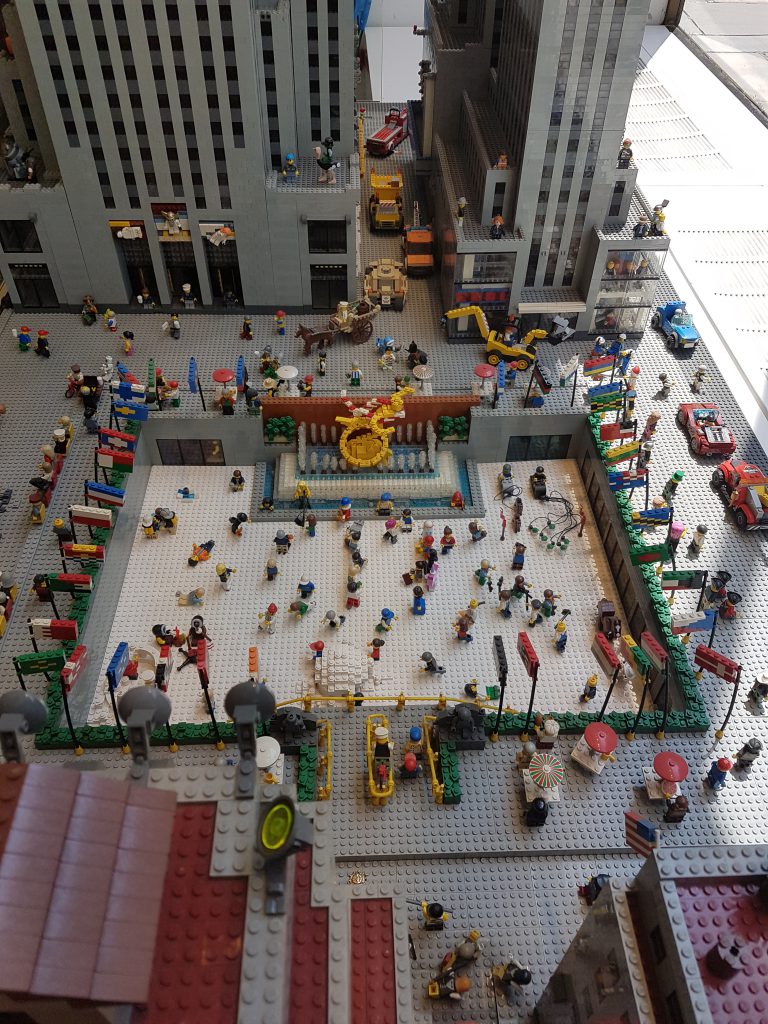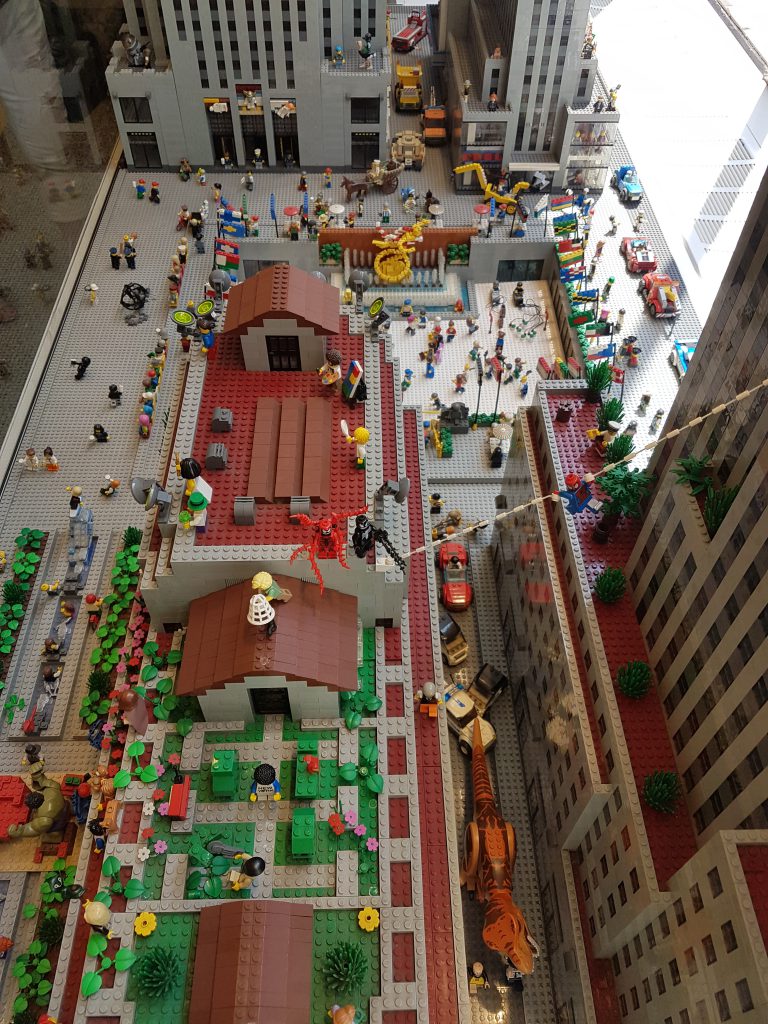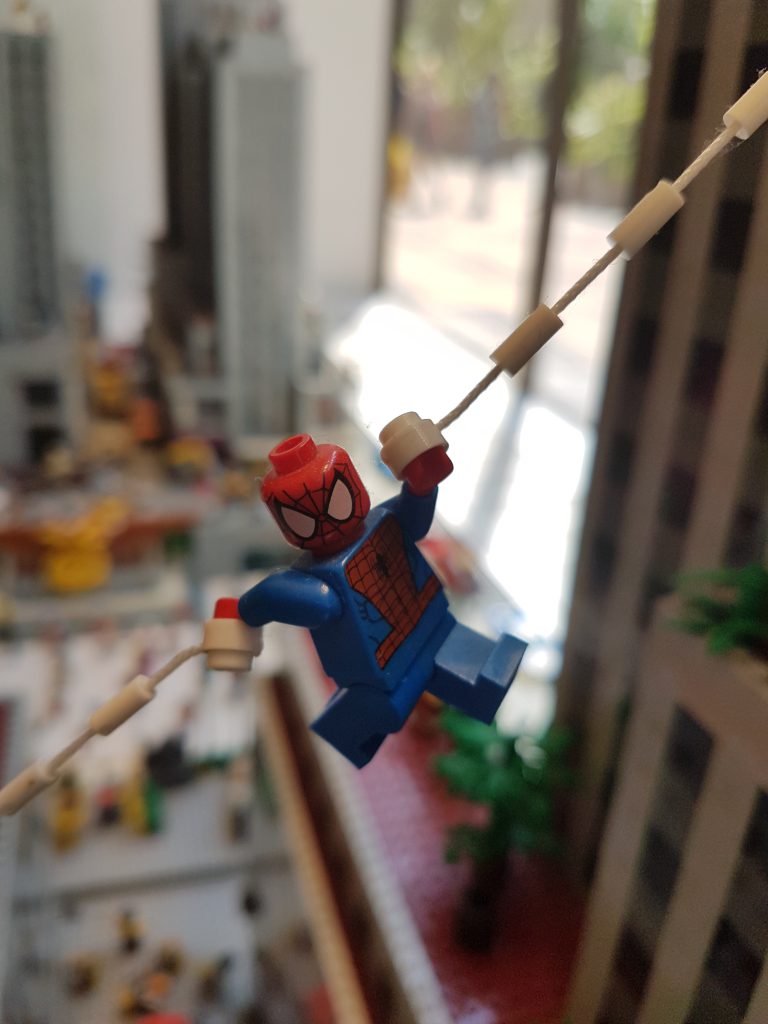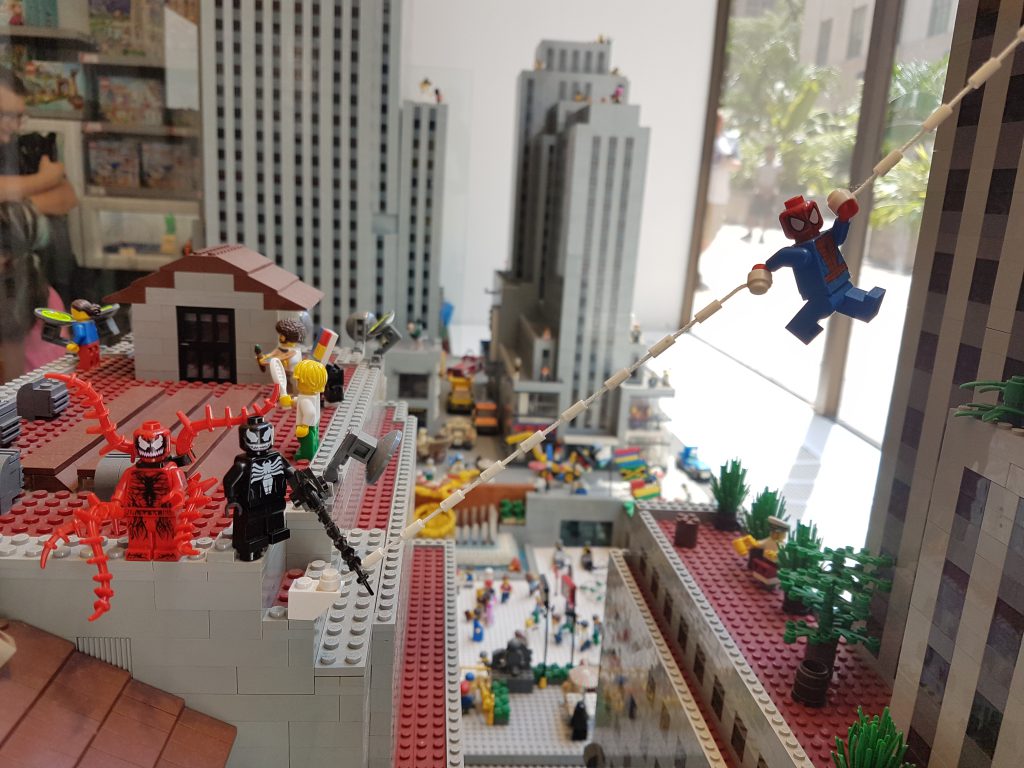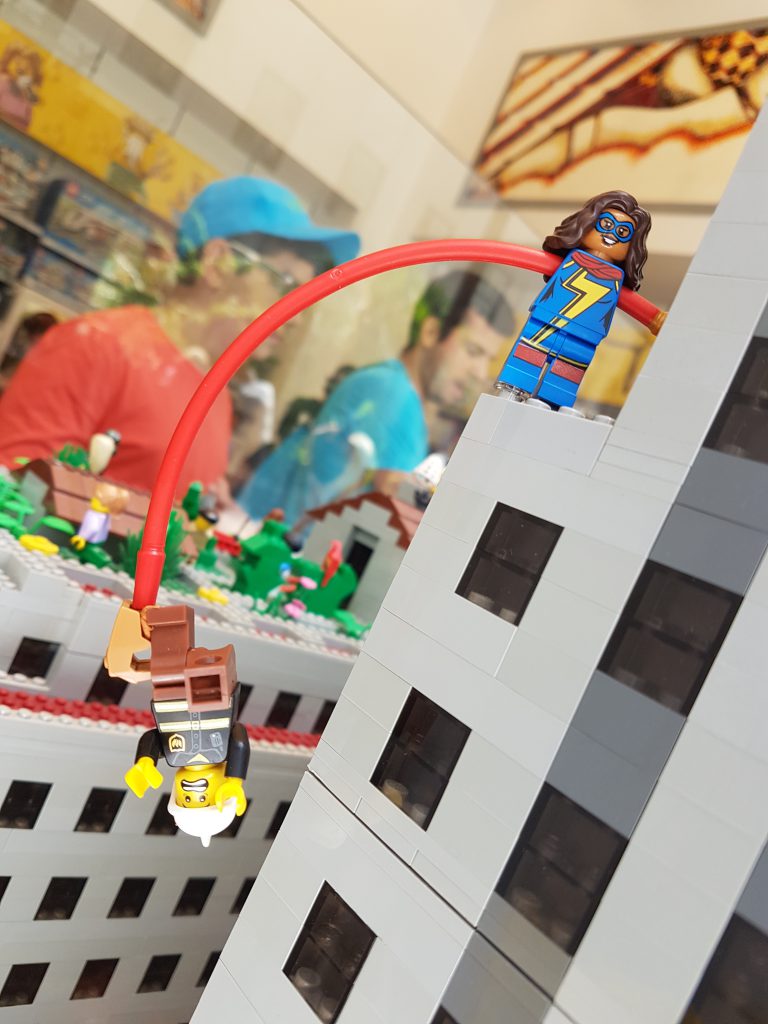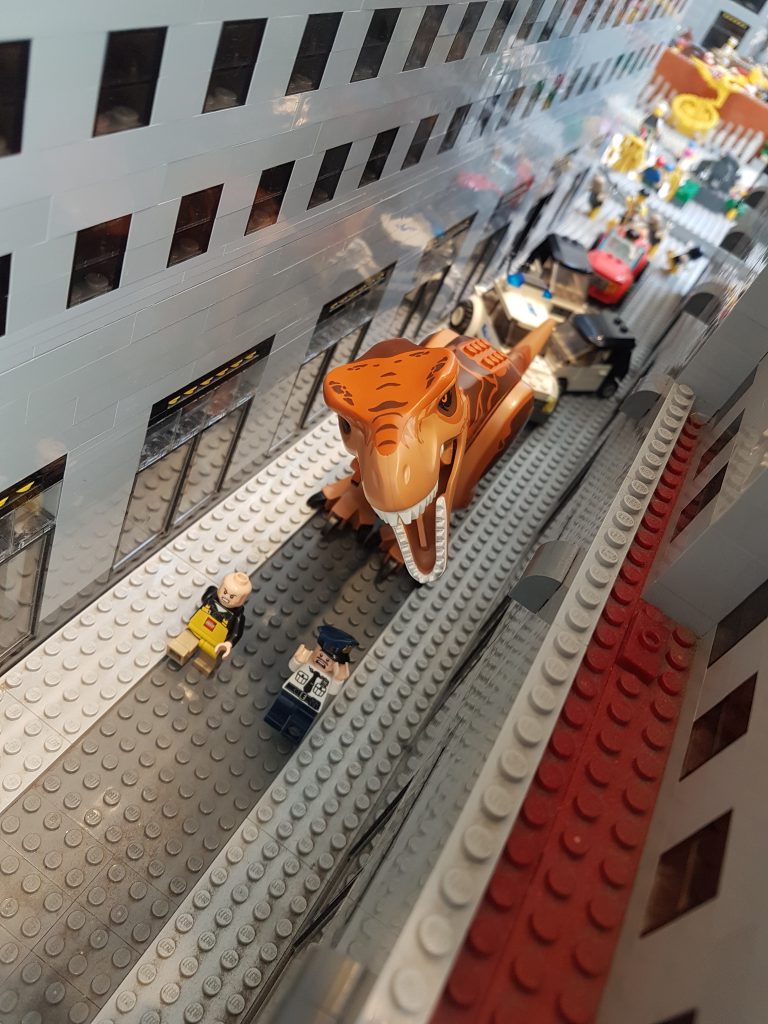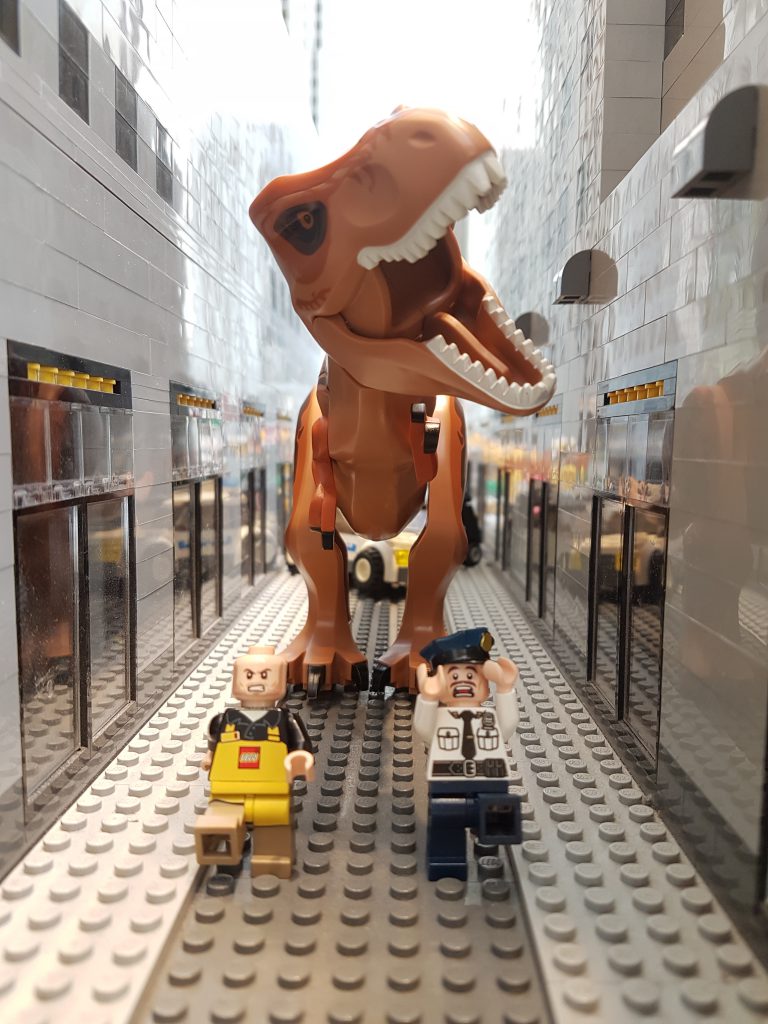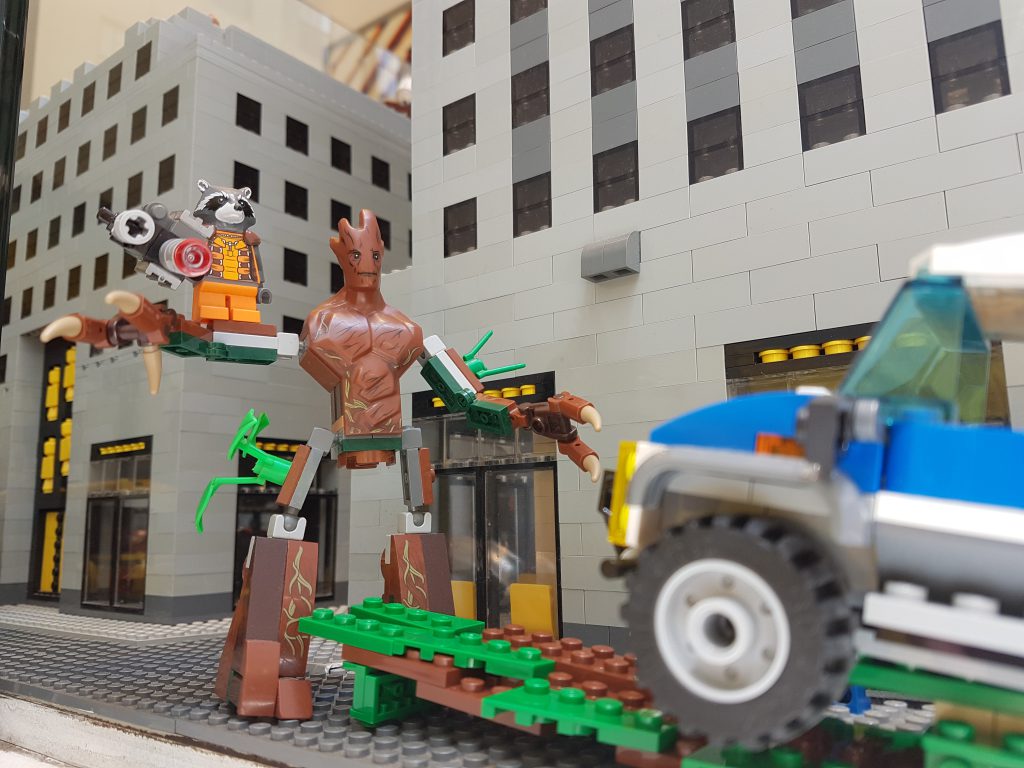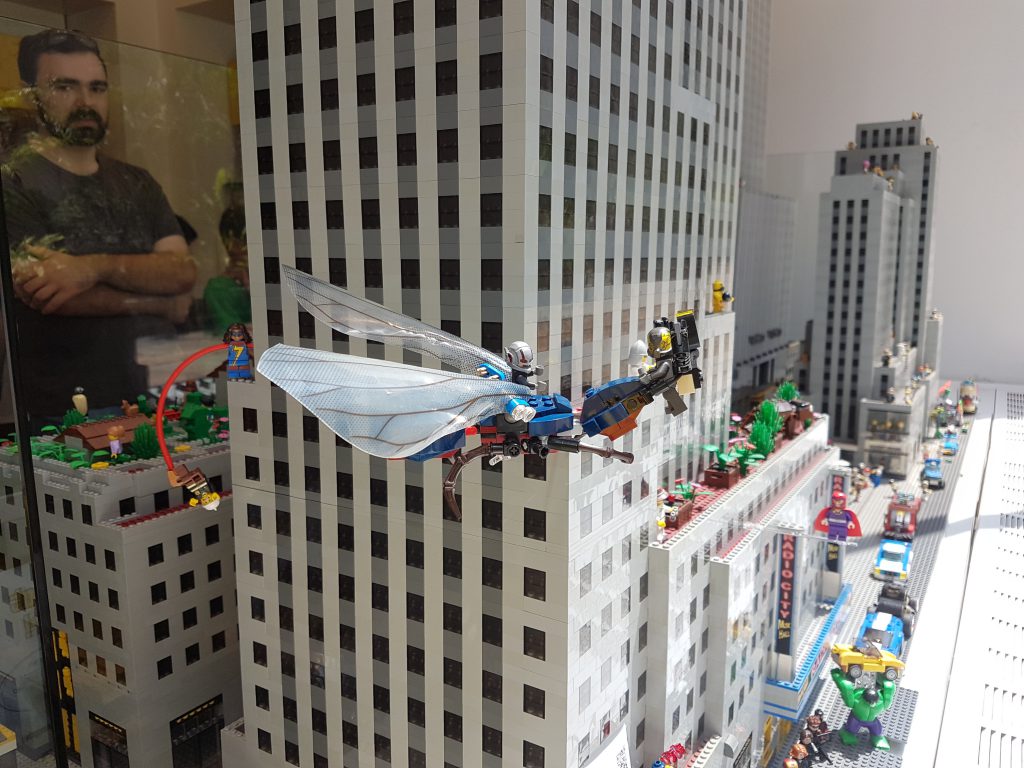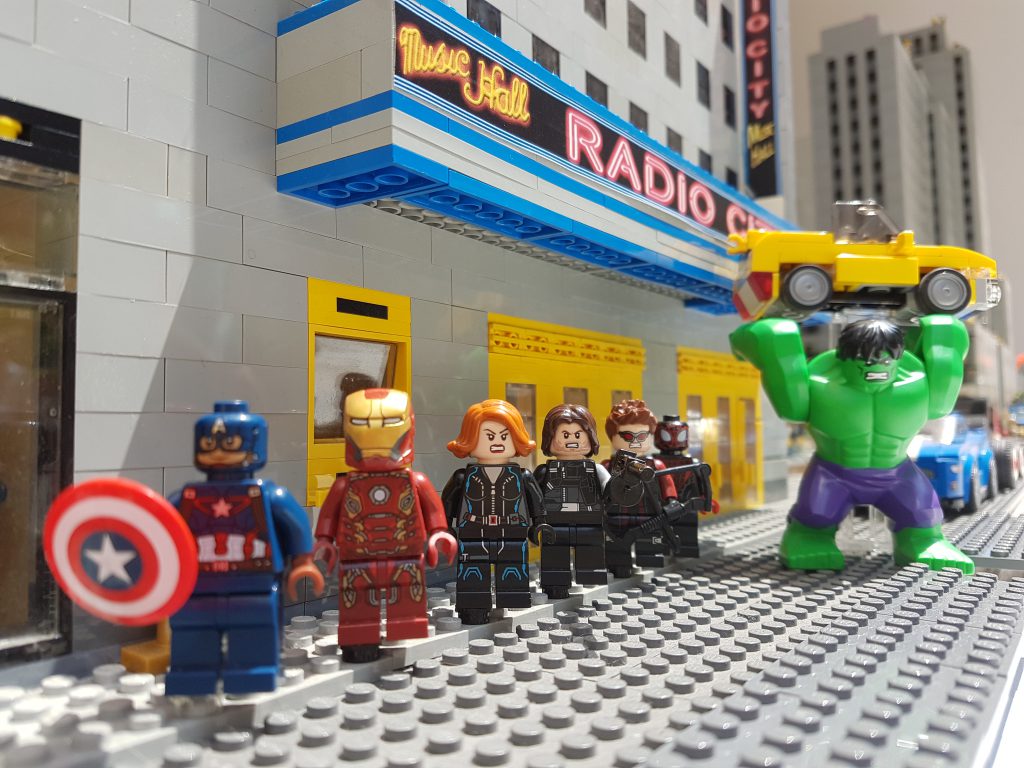 I love Scooby Doo…and hot dogs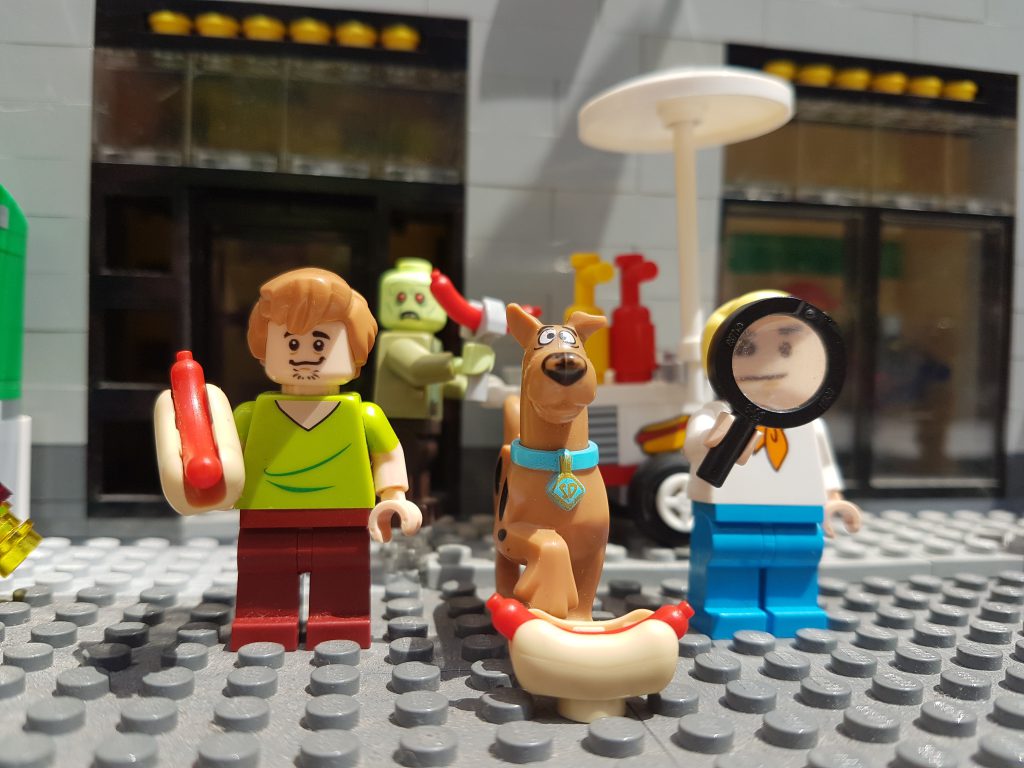 Lunch
I wanted to have lunch at Daily Provisions because it's our final day here and I didn't want to cry over a bad meal, or one that took forever. My personal opinion is that, after having eaten at five of the Union Square Hospitality Group establishments in one week, I would not hesitate to return and try the others.
The Chicken Milanese Sandwich is one of the very few sandwiches I have eaten which comes presented and tastes as I imagine it to be after reading the description on the menu (the other example is The Club Sandwich at the Langham Hotel in London). It was faultless. The chicken was thin and crispy and the bread a unique blend of focaccia and sourdough. I mention the bread because the focaccia gives it softness and the sourdough gives it chewiness. I don't know how they make the bread but that's what it is, as we asked about it as soon as we bit into the sandwich.
Afterwards we had ice cream from Salt and Straw. More iced water cooled us down.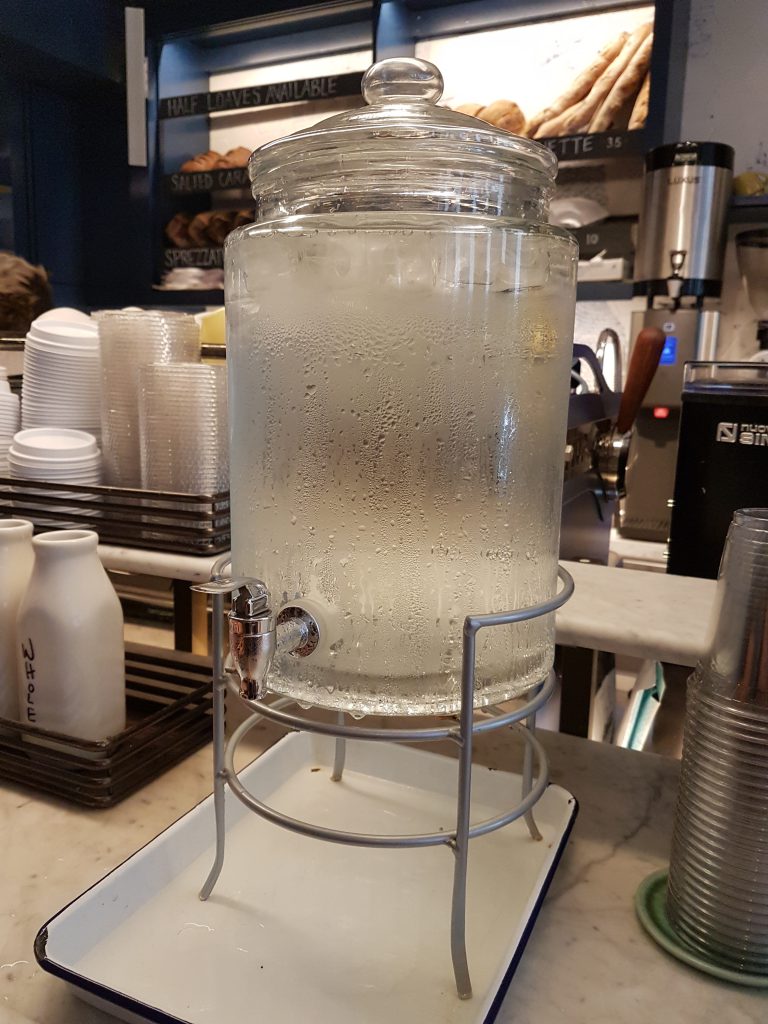 After Lunch
A wander round Union Square Greenmarket. What can I say? Imagine London's Borough Market basked in full and glorious sunshine. I so enjoyed looking at everything and spent a few delirious moments wondering how much produce can I stash into my bag to London?
Beetroot and Carrots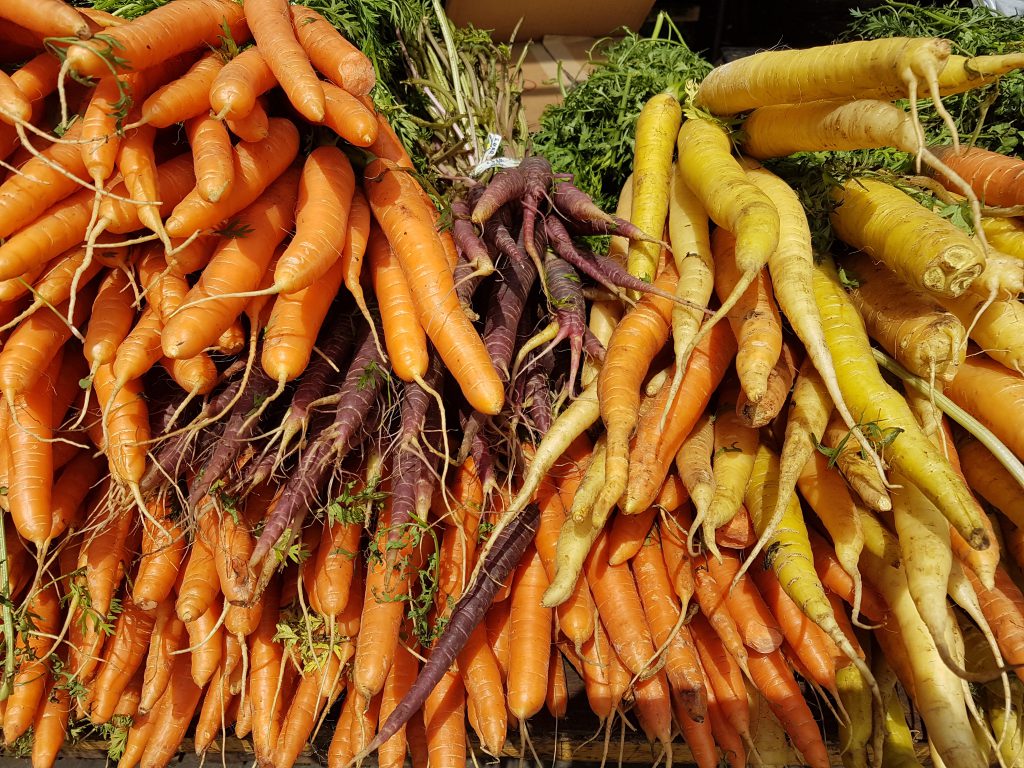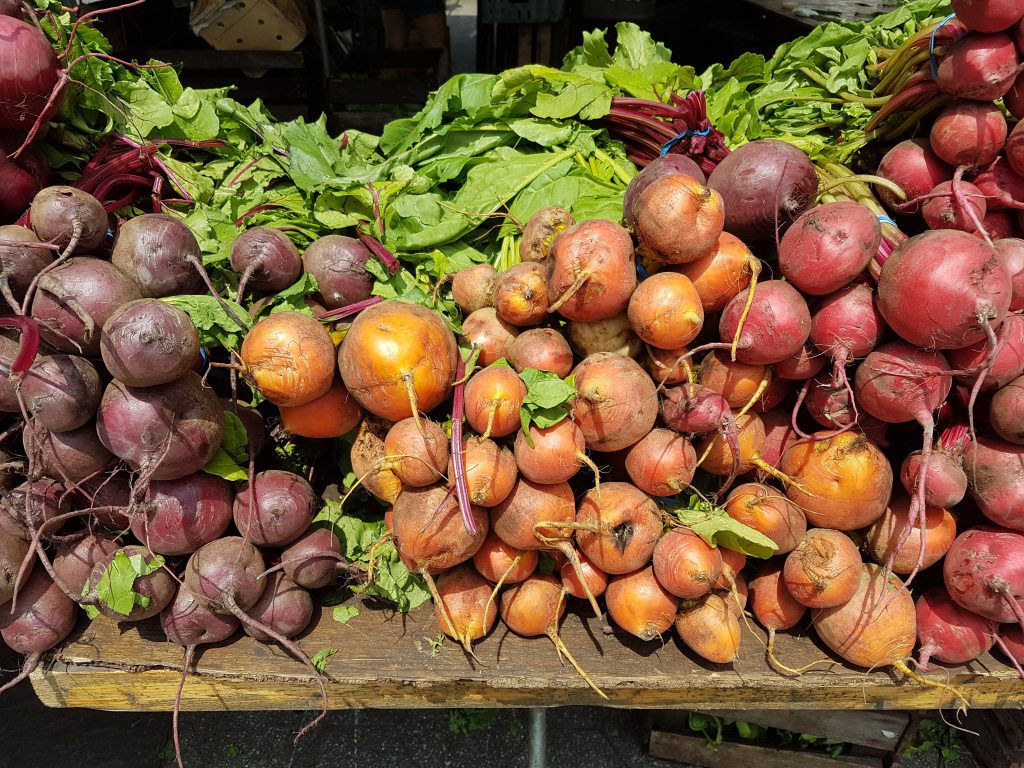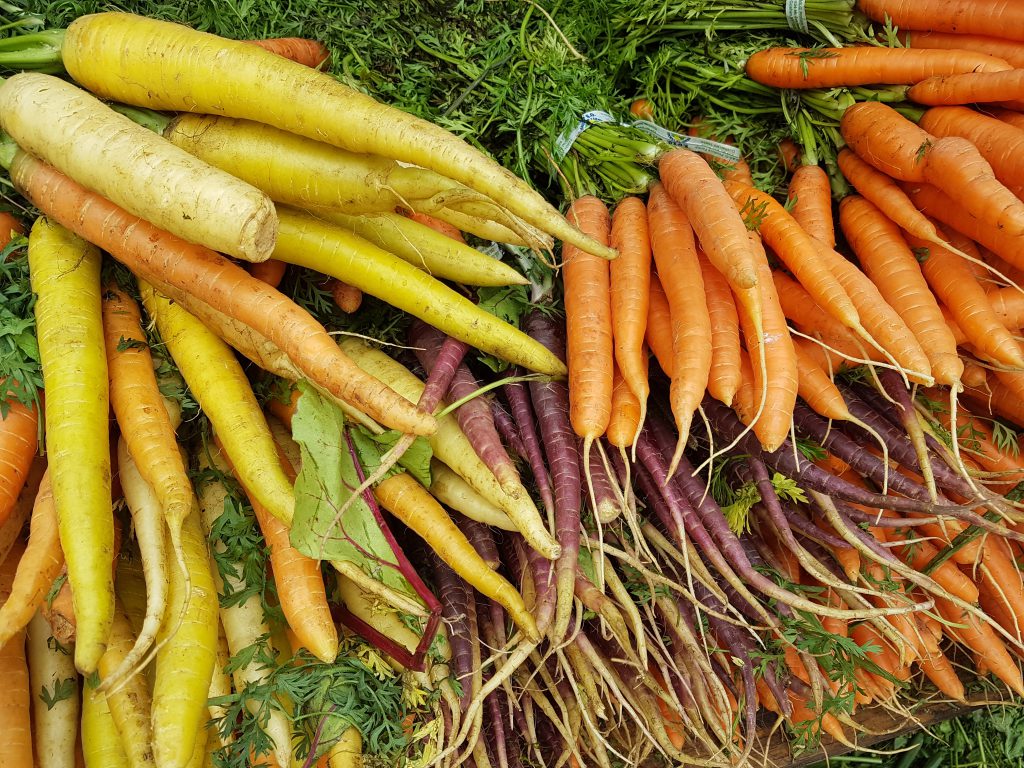 Peaches, Nectarines and Plums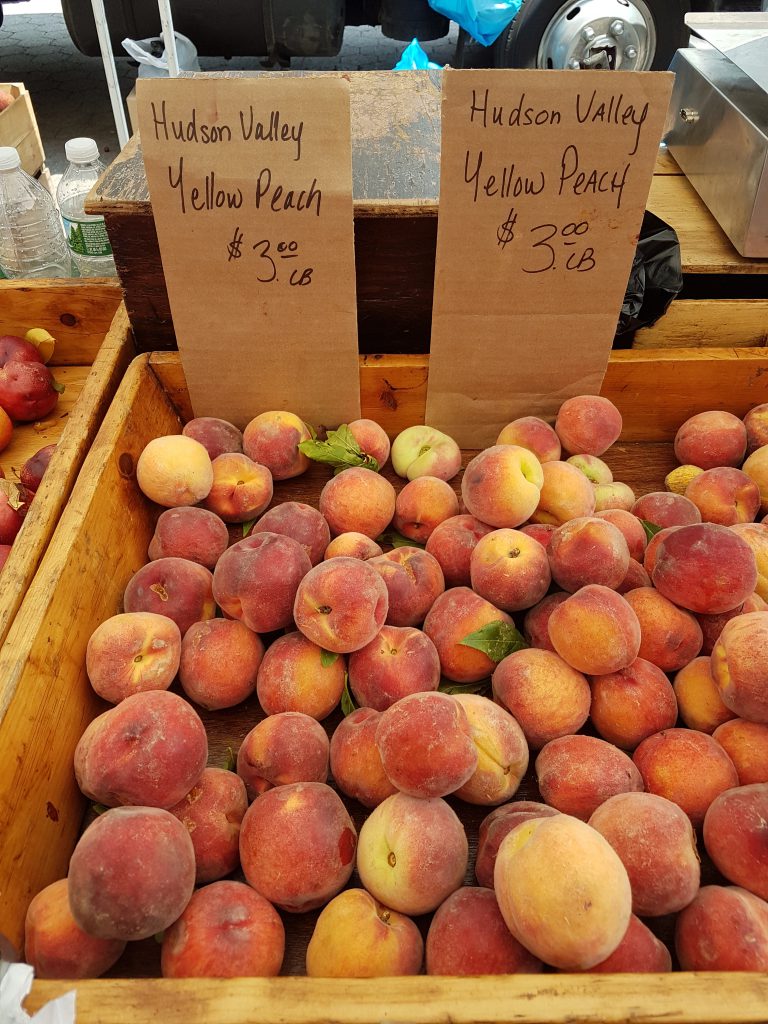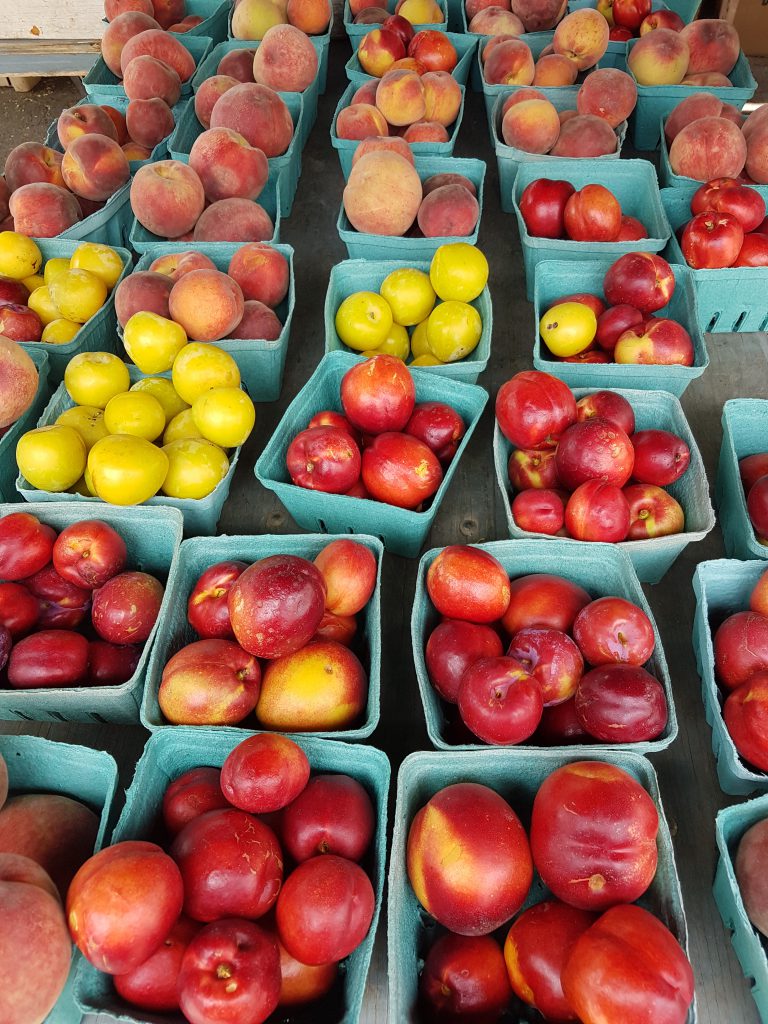 A Taste of Korea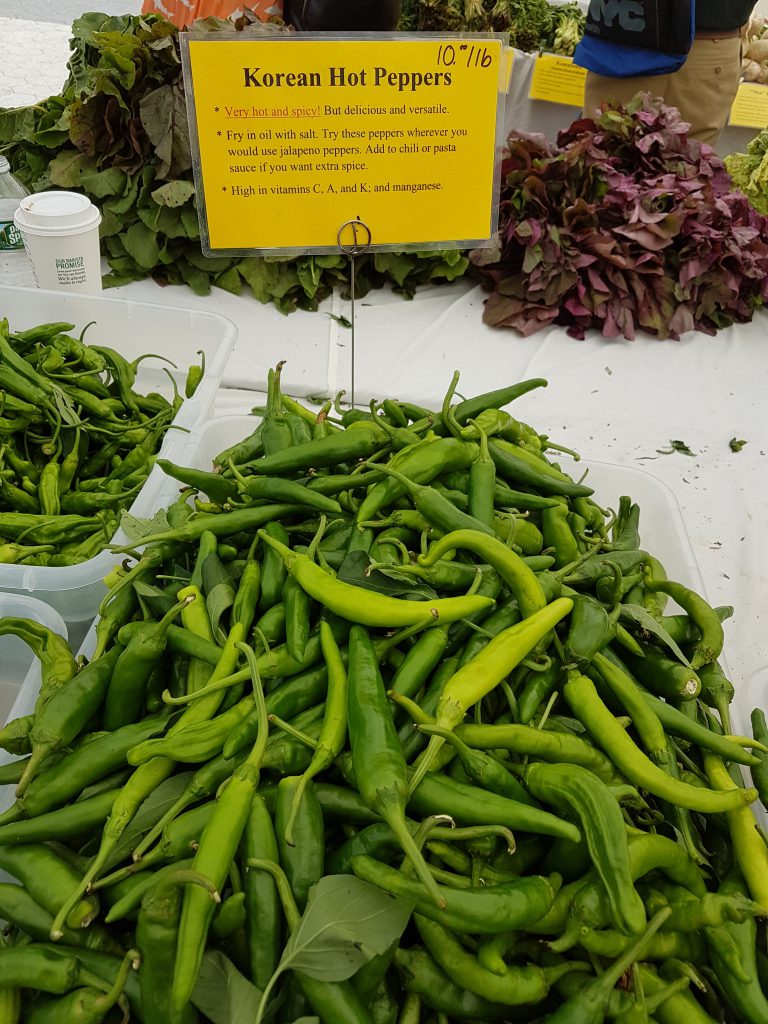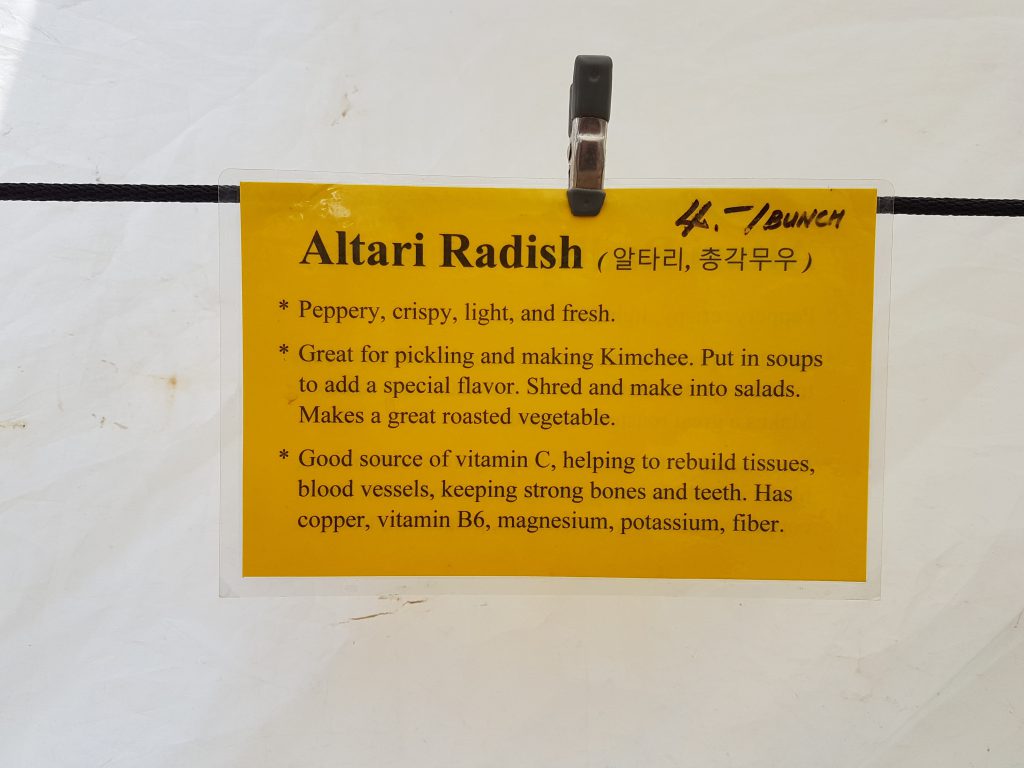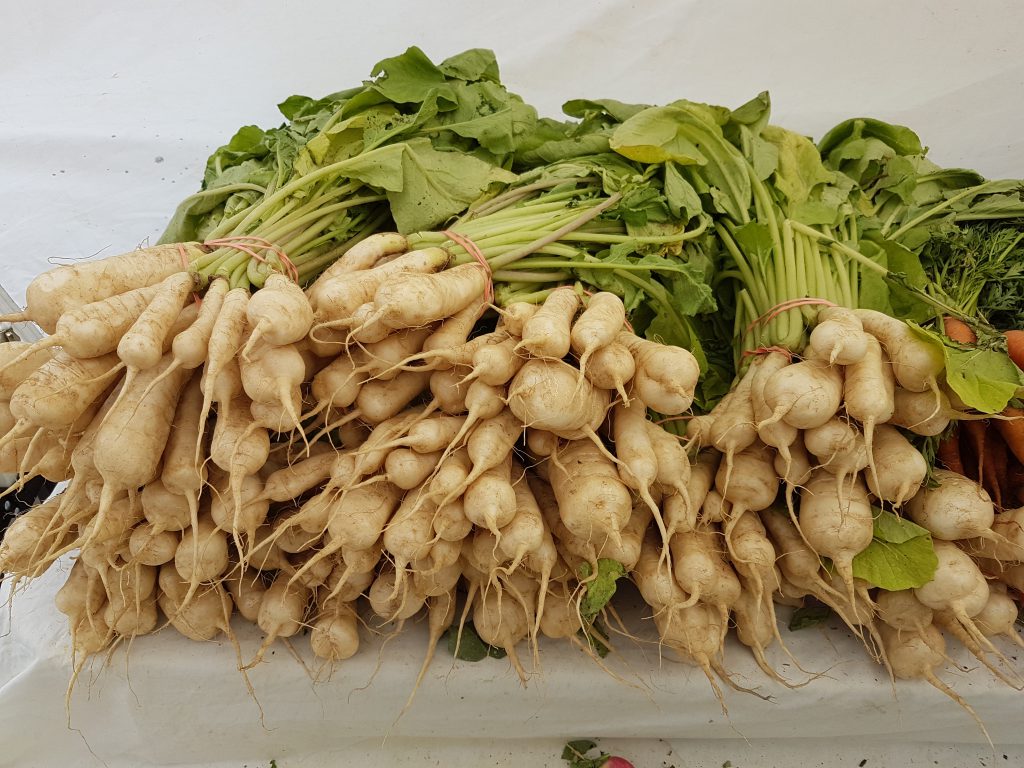 Squash, Rainbow Chard and Tomatoes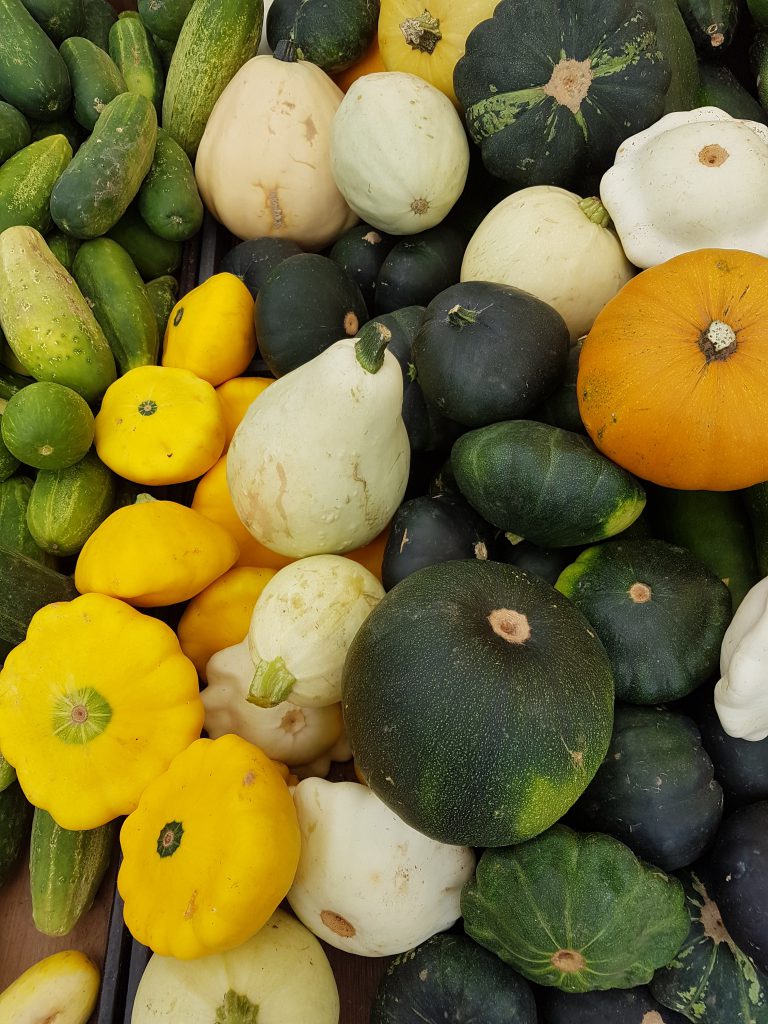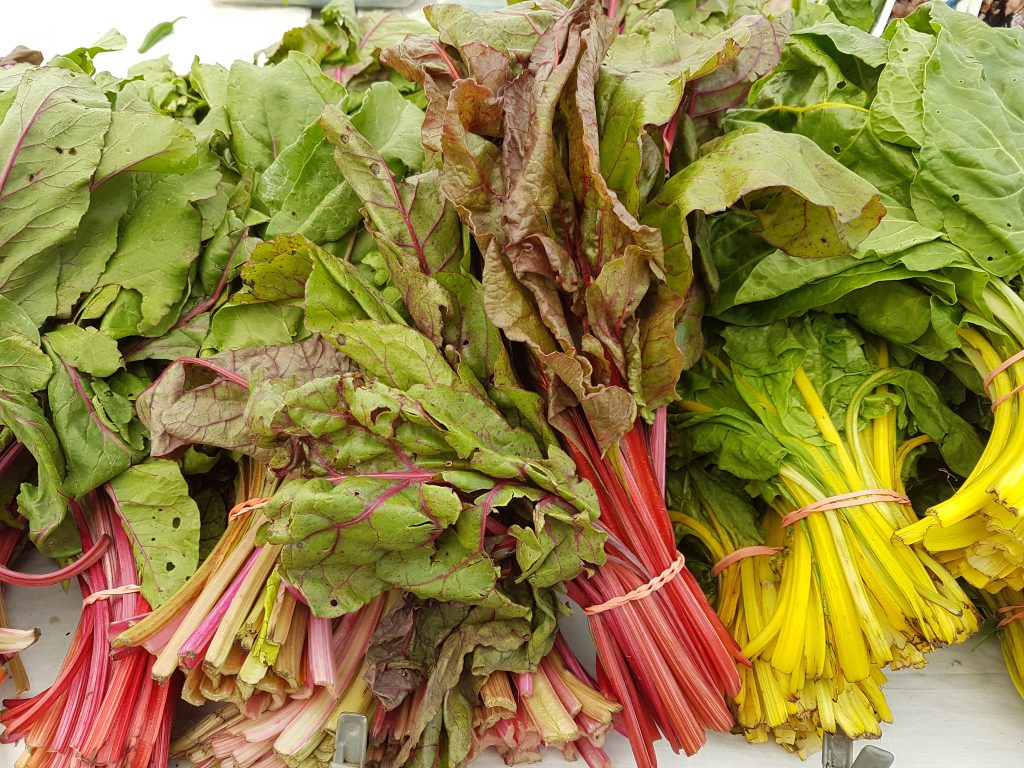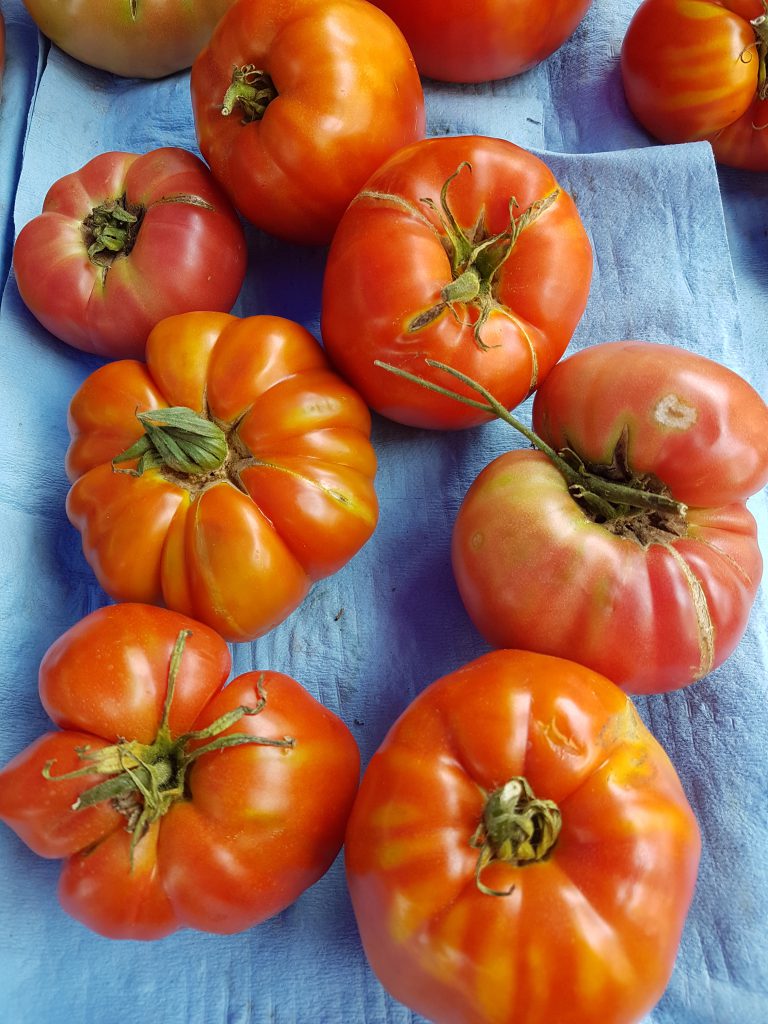 Beautiful Blooms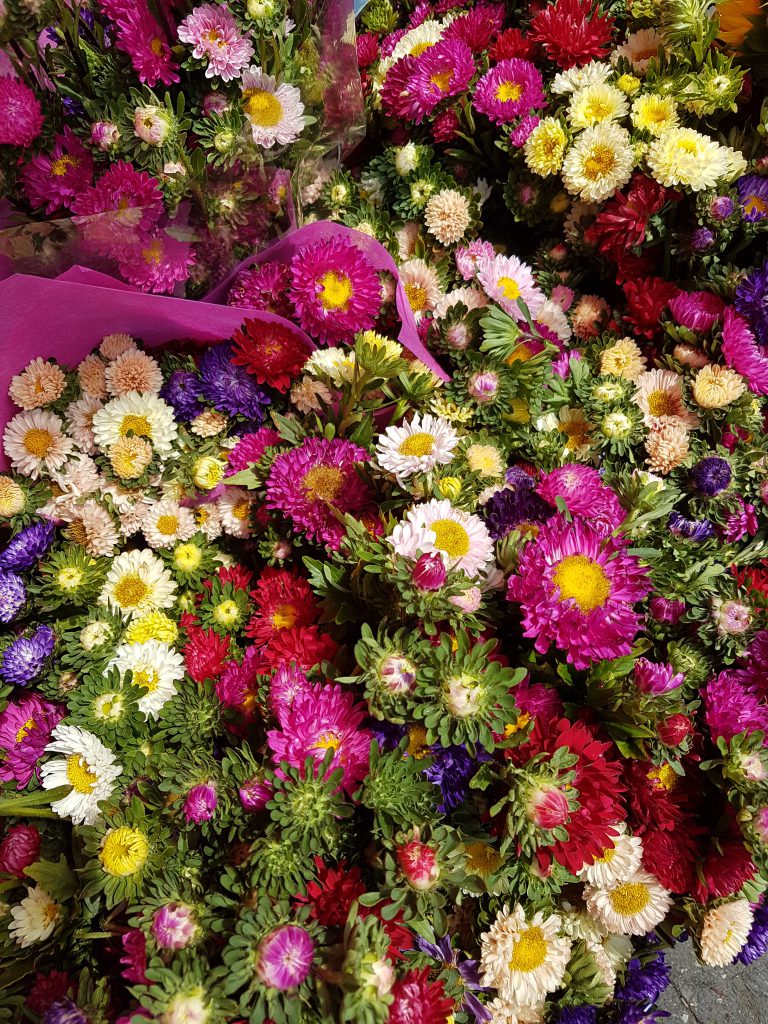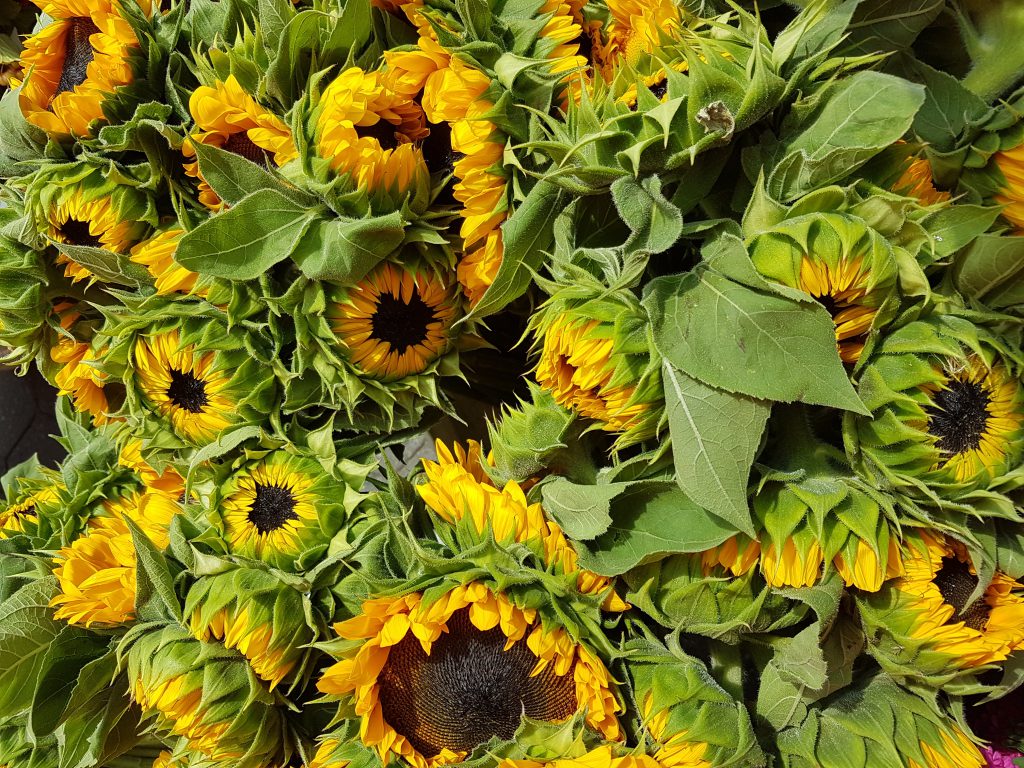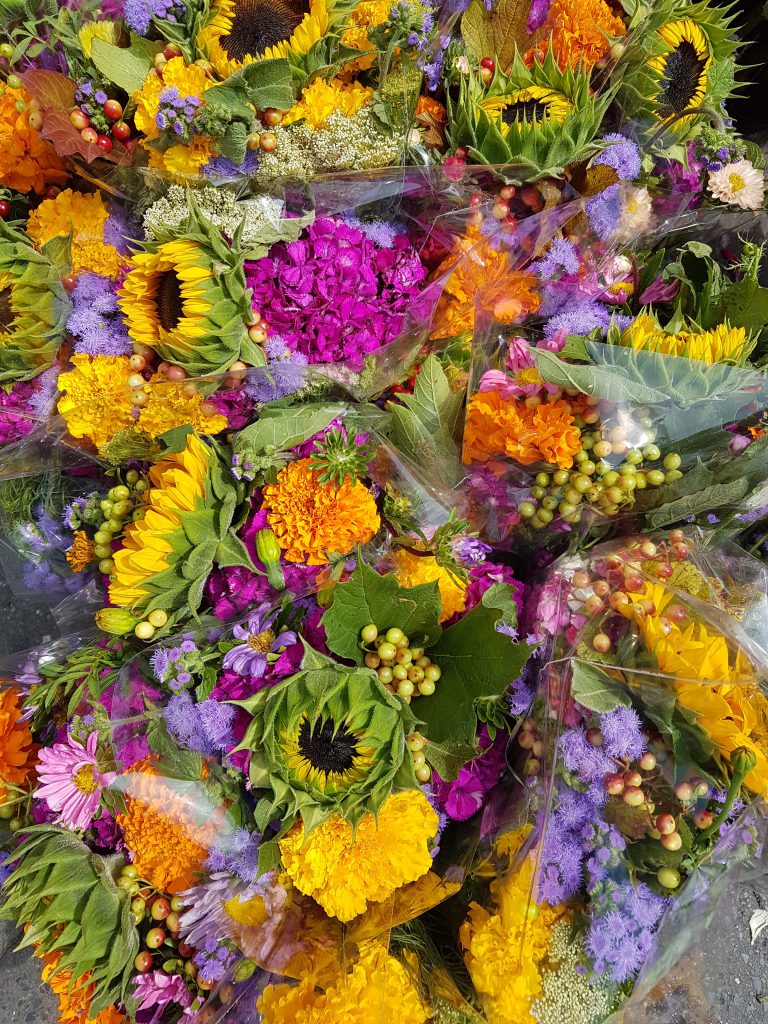 Besides some kitchen stuff and books, the only other shopping I did was in  Lululemon for some exercise t-shirts. Technically they are not for exercising in but for walking around in hot weather. The t-shirts are lightweight, not too loose, not too tight and are simply the best things I have when travelling in a hot country. Needless to say, back in the UK they spend their days sleeping in the drawer.
Not bad for our final day: Samsung Health says I took 10661 steps today and in distance this was 7.63 kms.
On the way out of our dwellings for this past week, we bump into the talented and personable Judy Joo of Jinjuu London. I introduced myself, shook her hand and said I am a fan of her Modern Korean restaurant. I didn't do a selfie because…well…because I really am not that fast on my phone.
Addresses
Lego Store at Rockefeller Centre  620 5th Avenue, NY 10020. Telephone 212 245  5973.
Daily Provisions  103 East 19th Street, NY 10003. Telephone 212 488 1505.
Union Square Greenmarket is located in the North and West sides of Union Square Park, at E ast17th Street and Union Square West, NY 10003. The markets open on Monday, Wednesday, Friday and Saturday and is one of 50 Greenmarkets. Find your nearest Greenmarket one here.
Lululemon  114 5th Avenue, NY 10011. Telephone 212 627 0314. Other branches at Broadway and Prince Street.
Kitchen Arts and Letters  1435 Lexington Avenue #1, NY 10128. Telephone 212 876 5550.
Books for Cooks  4 Blenheim Crescent, Notting Hill, London W11 1NN. Telephone 020 7221 1992.
Jinjuu Korean Restaurant  15 Kingly Street, London W1B 5PS, telephone 020 8181 8887. Also at 39 Albemarle Street, London W1S 4JQ, telephone 020 3889 0780.
FAO Schwarz was located at 767 5th Avenue and West 58th Street in 1993. The store no longer exists and when I passed the location I noticed it is now an Apple store. Junior 1, like many children of his generation, has a MacBook but his FAO Schwarz clock tower bank is still safe, with box intact. He never kept any money in it but the money box, I am sure, will have some value in itself as a relic of days gone by when children handled real toys instead of playing with virtual toys. Perhaps it's time for me to revisit Hamleys in London.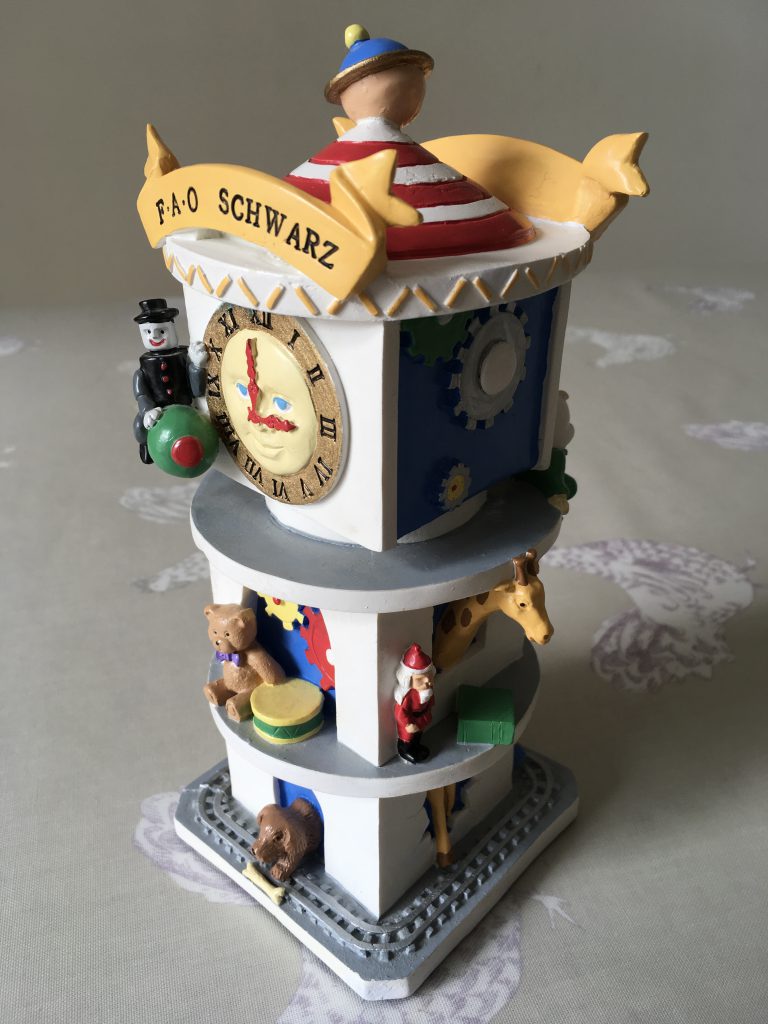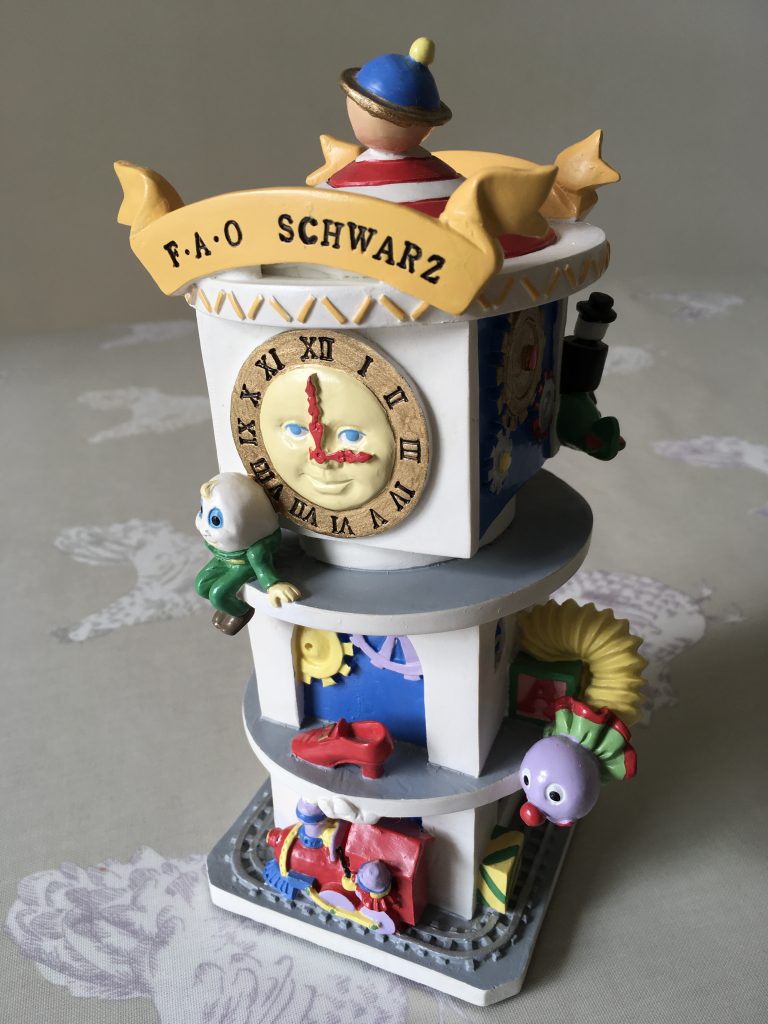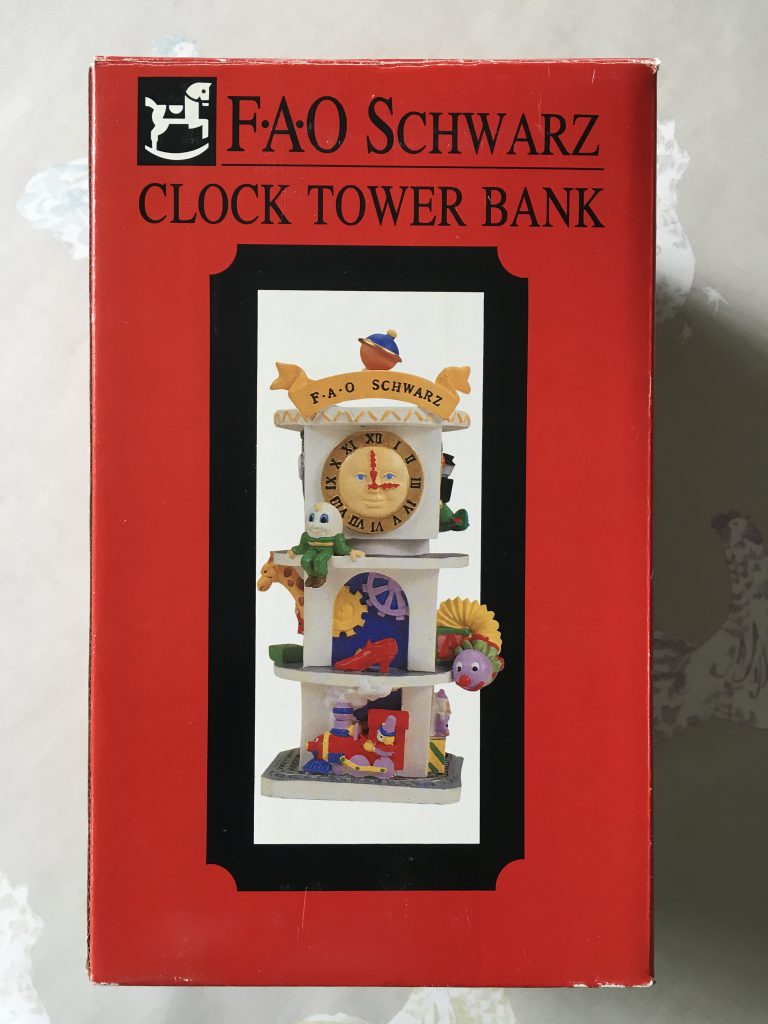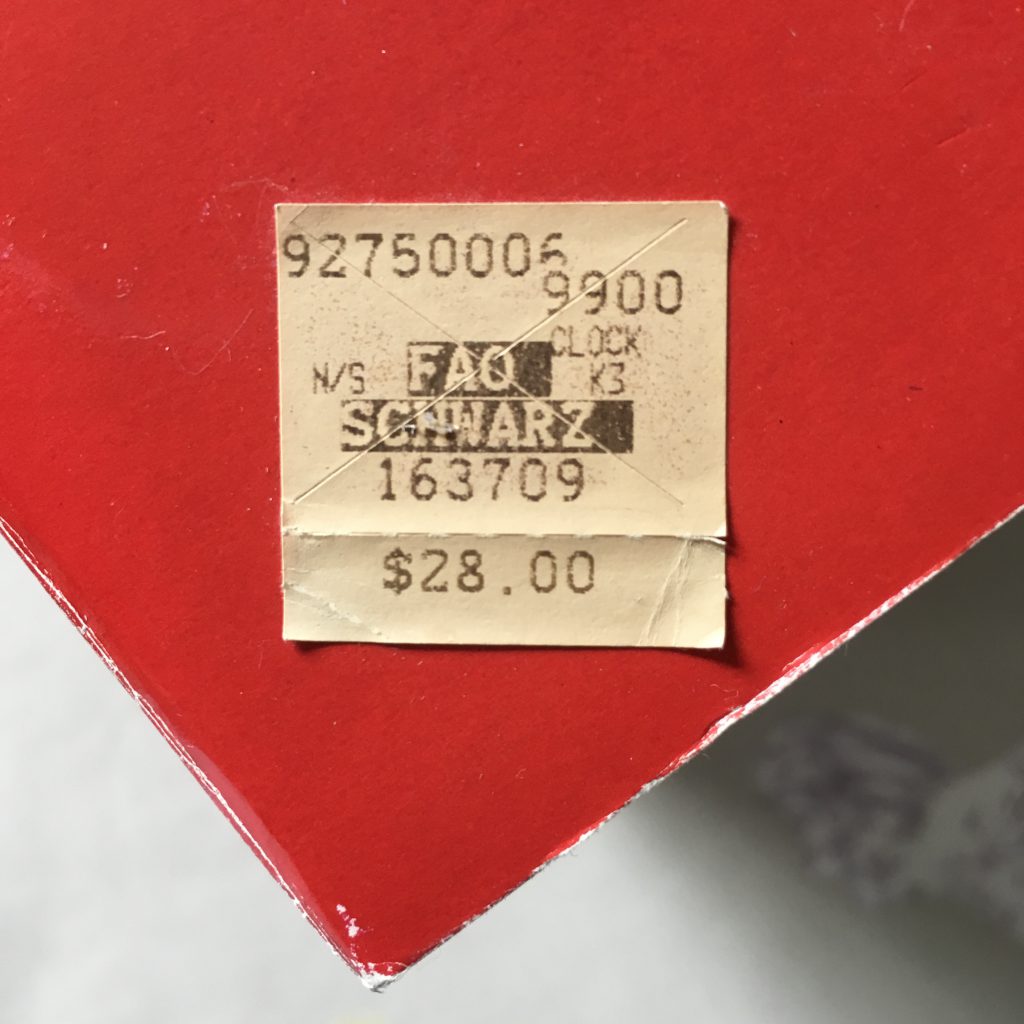 It's taken a long time to write up these notes, so it's goodbye from New York . We're back in London where I am lying low, taking it quiet and hoping to write up some new recipes.
Finally, apropos what I said earlier about meeting Judy Joo, I really ought to get to grips with selfies. If Lego Man can do it, so can I.