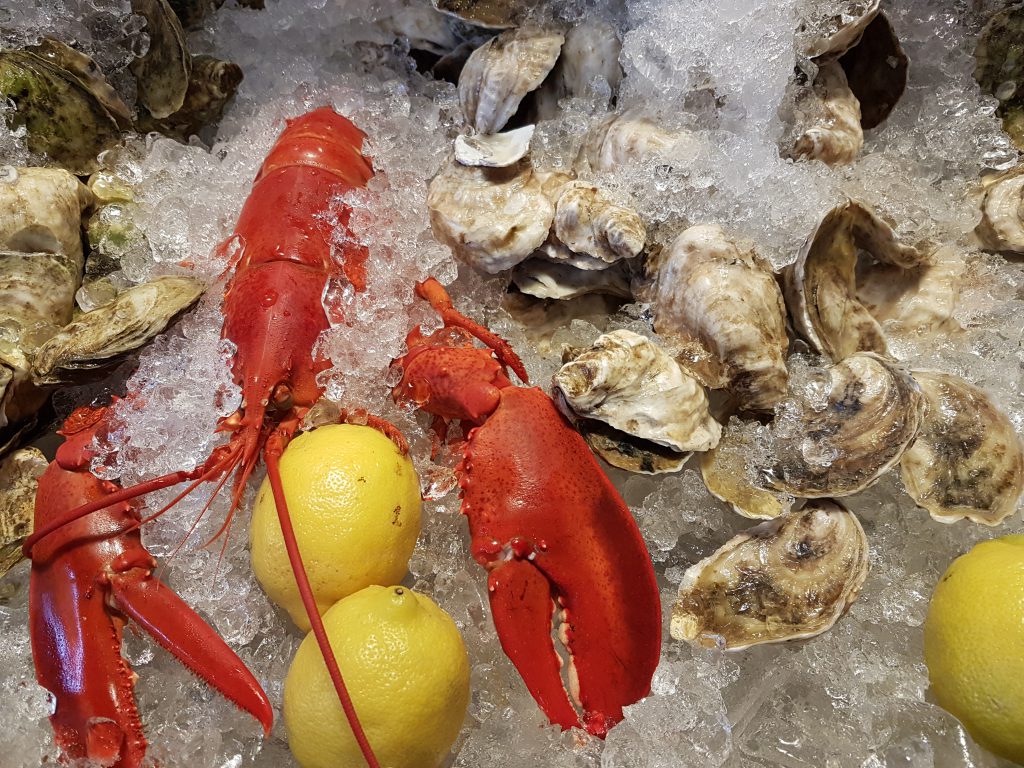 Recently I changed my WhatsApp profile picture from a cupcake to a lobster, which attracted many favourable comments from friends and family.
In the early 1980s I was preparing for my 'O' Levels in Malaysia, and was possibly one of the least cool girls in the school. Really cool kids were either totally A-grade material or totally rebellious.
I was somewhere in between.
I was tops in English and Public Speaking and near the bottom in Physics and Chemistry. I made it into Mensa but struggled with differentiation in Maths.
Whilst I was still listening to ABBA, the Bee Gees and the Sound of Music, the rebels were either venting their teenage angst to Eye in the Sky by the Alan Parsons Project or veering towards surrealism with Rock Lobster by the B-52's.
Boston Rock and Roll is about lobsters: Rock Lobsters and Lobster Rolls.
I had to resist buying any lobster-themed souvenirs in Boston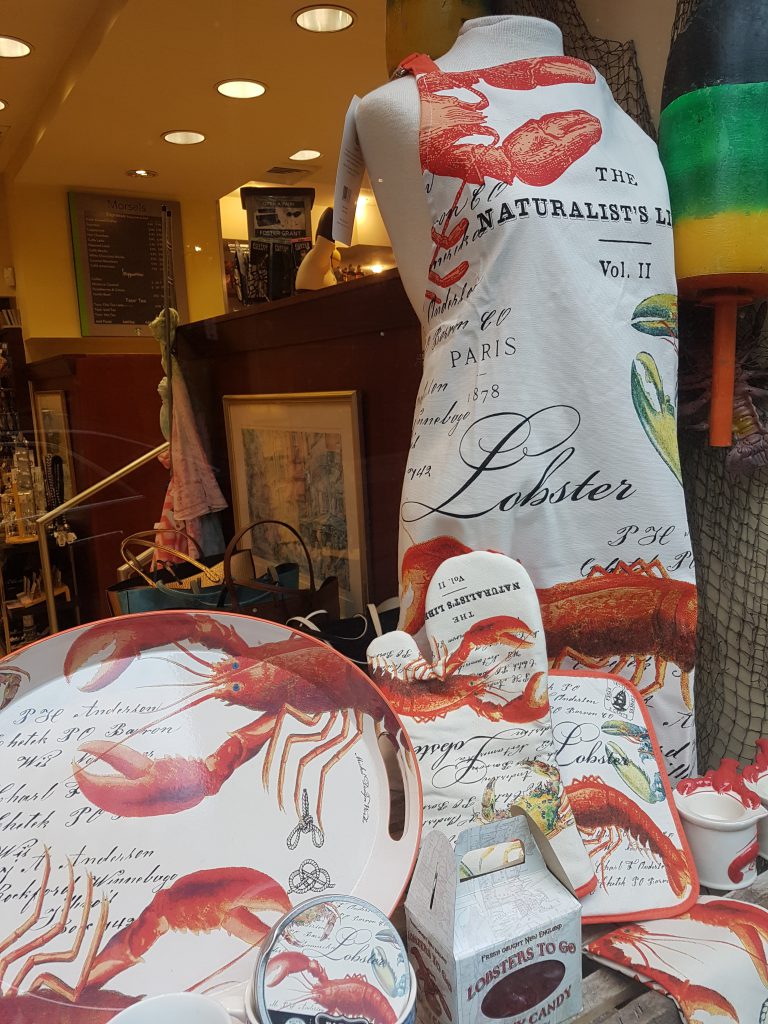 First things first. I have always loved lobsters. As a child I had an allergy to prawns. If ever I touched or ate them, my fingers and lips would swell. Surprisingly, I never had a reaction to lobsters. For a while I imagined I had special princess genes because I could eat expensive lobsters but not common prawns.
Lobsters were a rare treat and the way it was prepared was how my dad would order it, as Lobster Thermidor. One of the things I appreciate about my dad is that he never considered children to be any less worthy of eating food the adults ate. If he had lobster, then the children could have lobster too.
In London we eat it as Lobster with Spring Onion and Ginger, served on a bed of soft wheat noodles. However I don't often go to Chinese restaurants, so I was very excited at the prospect of eating lobster in Boston.
Rock lobsters superficially resemble true lobsters in terms of overall look and shape, but the two are not closely related. Found in warmer waters, rock lobsters are also called crayfish, spiny lobsters or langoustines.
The lobsters we think of as lobsters, with big claws and succulent tails, are found along the North Atlantic coast of America (Homarus Americanus). Lobsters are also caught around the British Isles (Homarus Gammarus). I have extremely fond memories of our holidays in the Scilly Isles, Channel Islands and Scotland where it wasn't difficult to hunt down a plate of sweet lobster chunks.
I didn't go looking for Lobster Thermidor in Boston. That was something special in the past. What I did research was lobster rolls. We had three during our short stay and we enjoyed them all for different reasons.
Union Oyster House, with HK Cousin and her mum. The sun was shining and it was also our first day in Boston. Think I was shaking with excitement hence the hazy photo.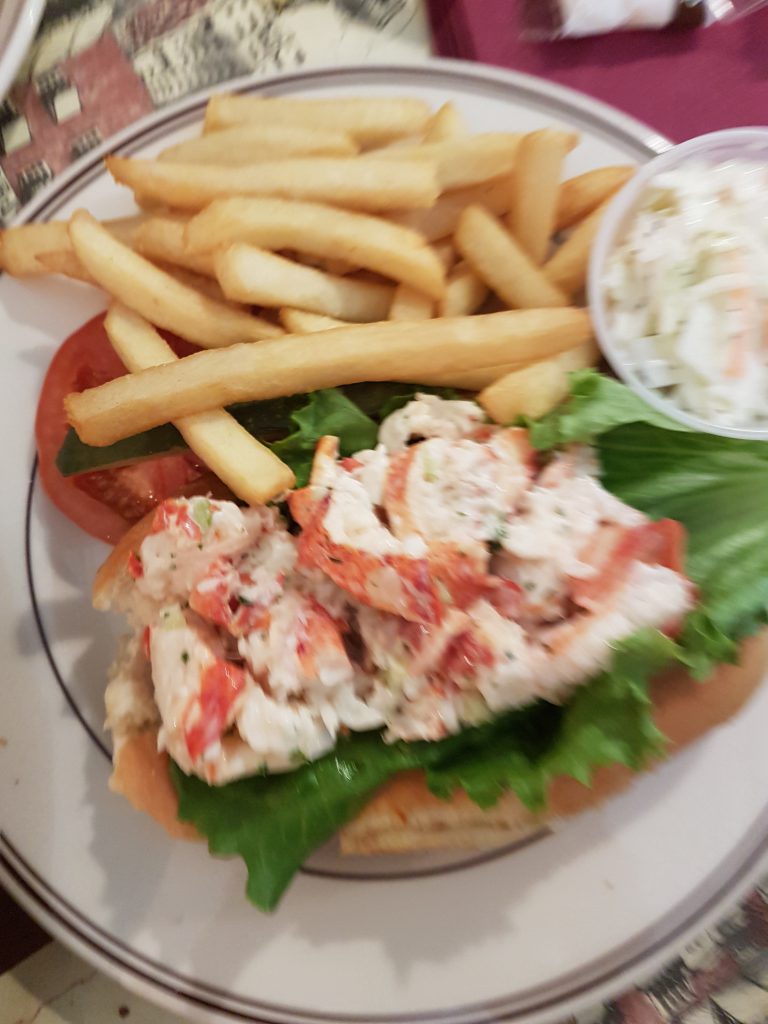 Row 34 which was Mr Gochugaru's favourite as it came in a light and buttery brioche roll. We also recommend the fried oysters.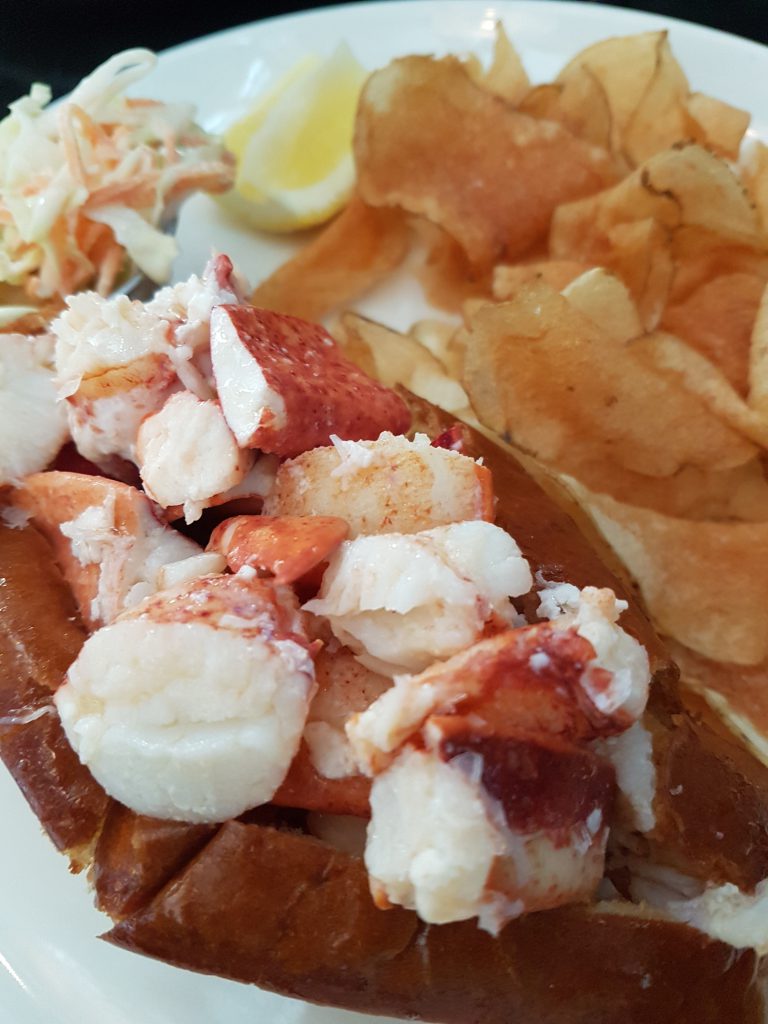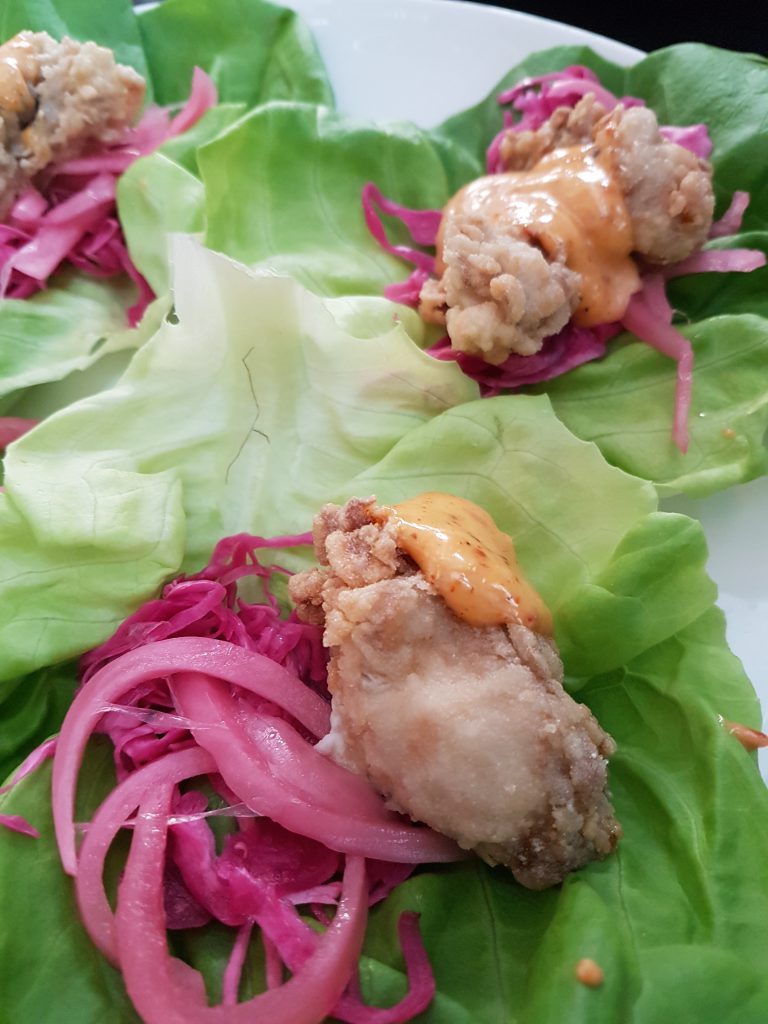 B & G Oysters was my favourite because it was accompanied by crunchy fries and pickled gherkins. We also recommend everything else on the menu.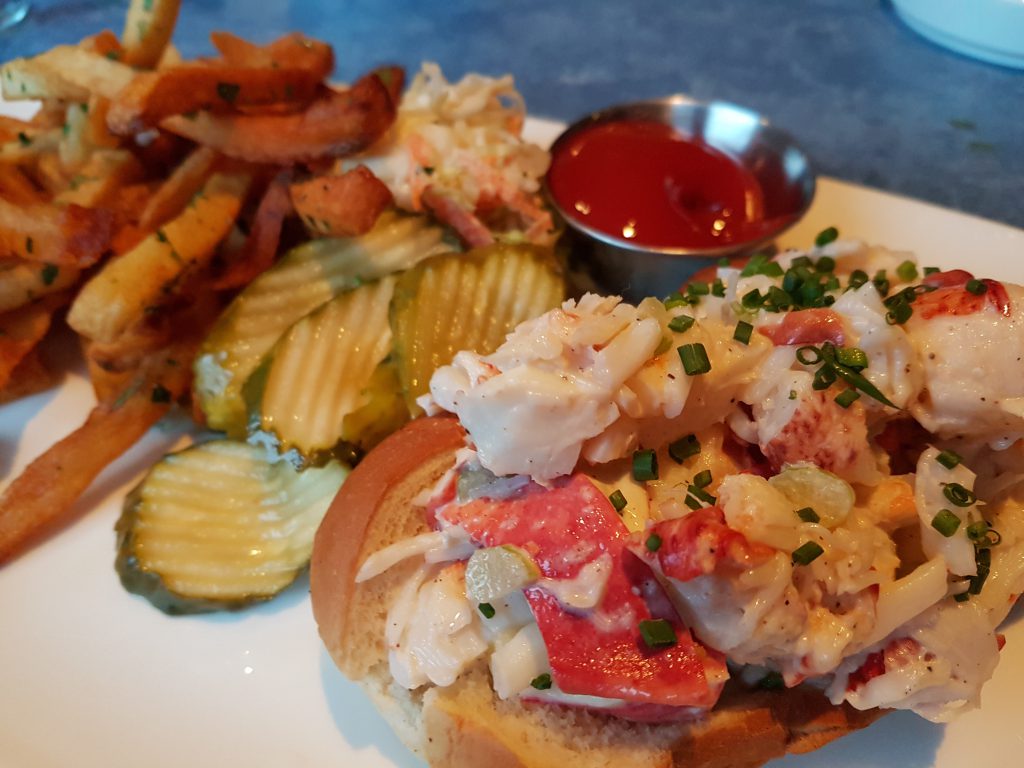 Back in London, where would you find a good lobster roll? After church this morning I had intended to head to Burger and Lobster but then I read about Smack Lobster. A smack is a traditional fishing boat, which can be customised with open holding wells on the deck to keep the lobsters alive while being transported.
The concept at Smack is simple: choose, eat and leave. The menu is basic as are the premises. In fact the place is so small is could be called Shack. The lobster rolls were of a decent size but definitely not American-sized so I guess it could also be called Snack. A Smack Snack Shack? I grew up on a diet of Dr Seuss too…
Classic lobster roll with Japanese mayonnaise and lemon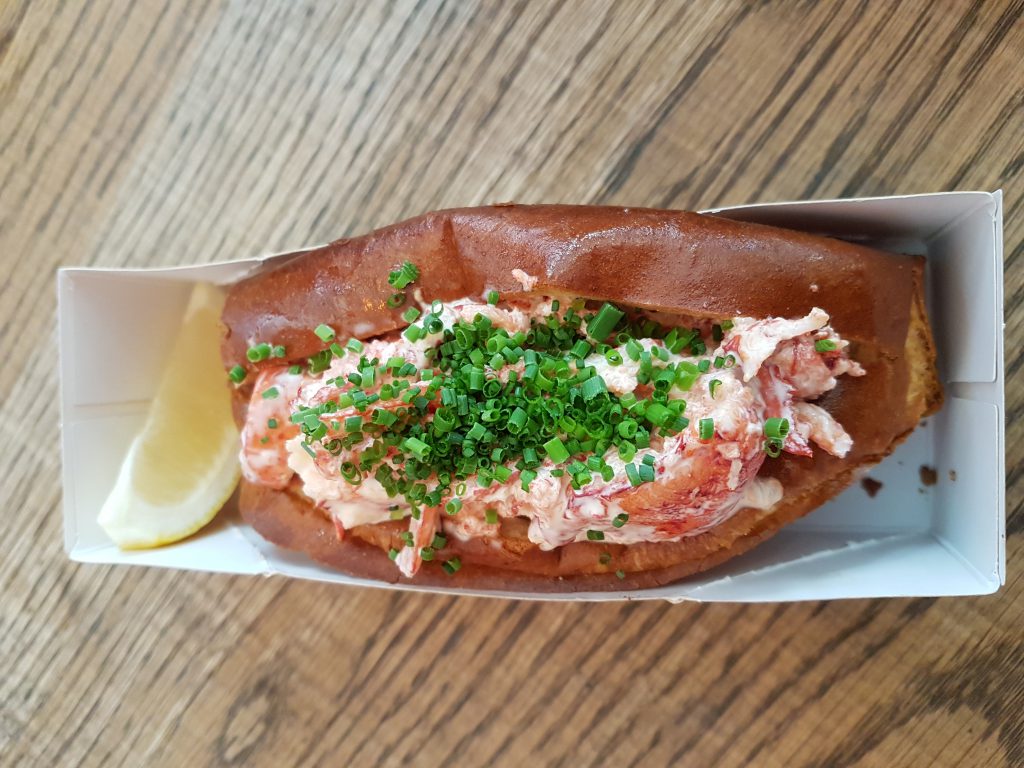 California lobster roll with lettuce, tomato, cucumber, avocado mayo and lime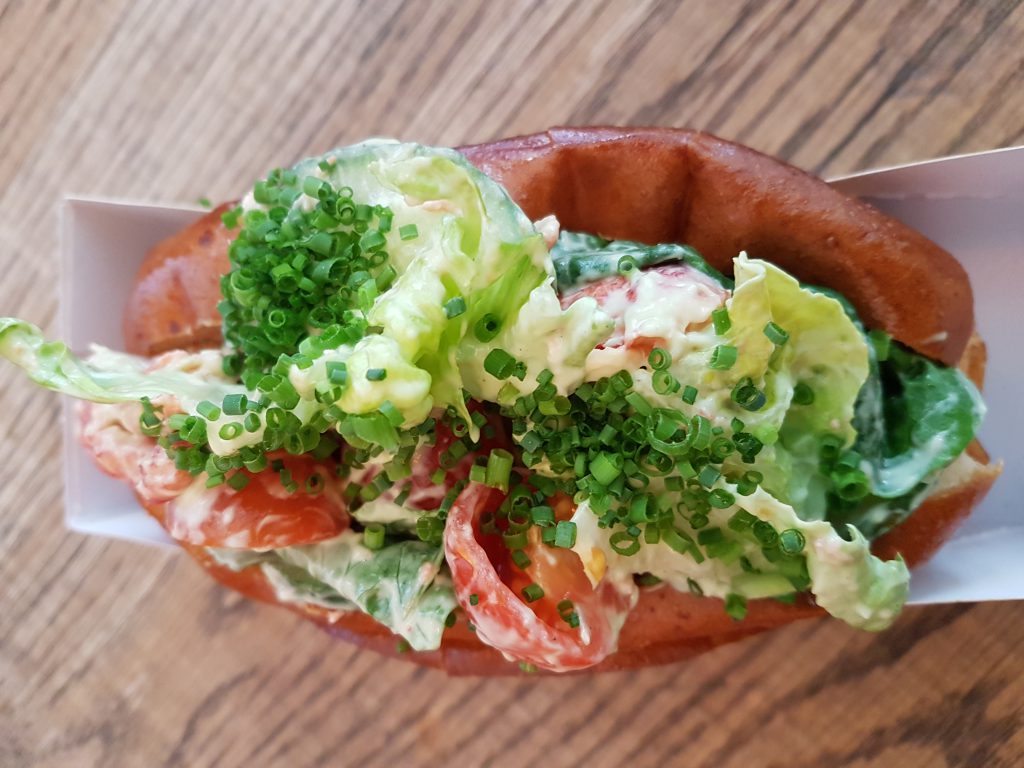 Smack's simple and small interior
To complete our Sunday brunch, but not to overdo it, we headed to Princi for coffee. At 12pm they were still serving croissants, but we avoided these and walked a bit further to Crosstown Doughnuts for a plain doughnut sprinkled with sugar and cinnamon. Our overall verdict is that Boston beats London hands down in terms of lobster rolls and doughnuts.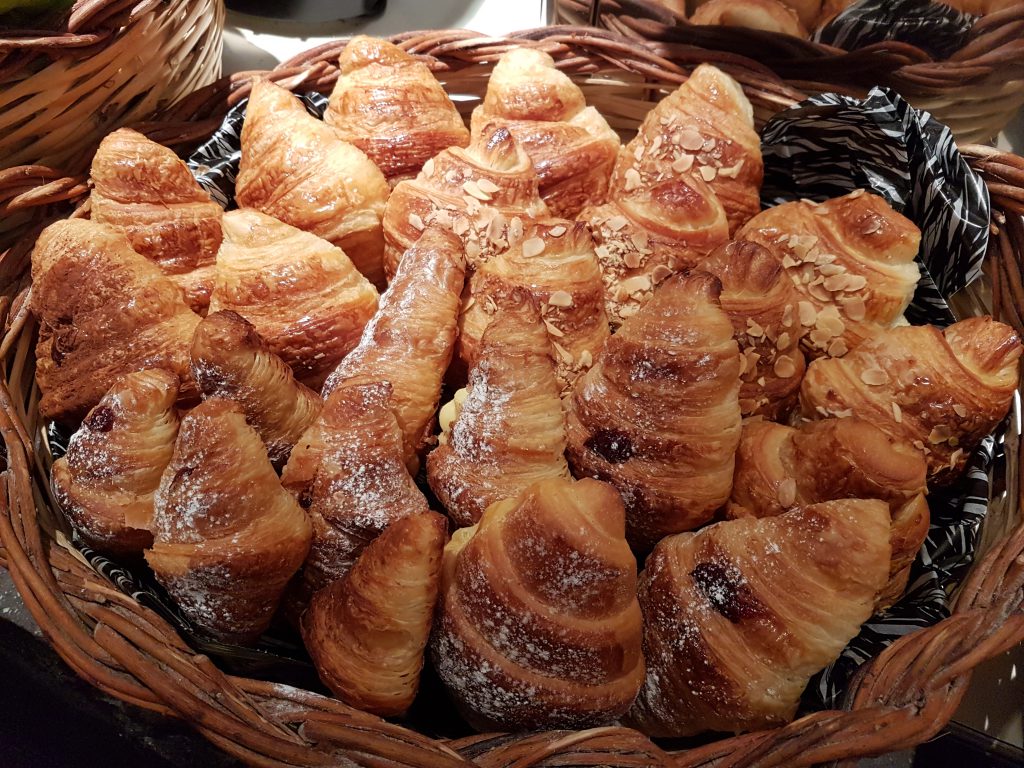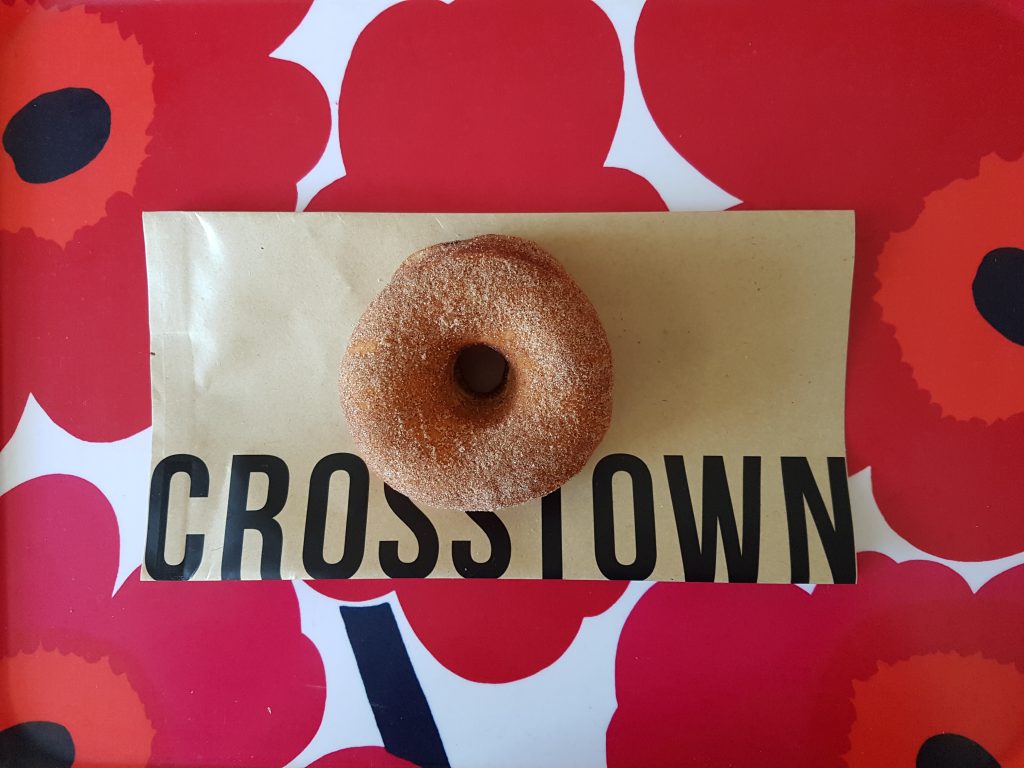 I have one or two more posts to write about Boston and then I am going to research New York. We eat faster than I can write so my current recipes are on hold until August.
Finally, for anyone who doesn't mind carting live lobster back from Boston, here are the packing rules. You can order your lobster ahead from James Hook. In London, you can source fresh lobster from See Woo Chinese Supermarket in Chinatown, Billingsgate Fish Market, Borough Market and a few fishmongers.