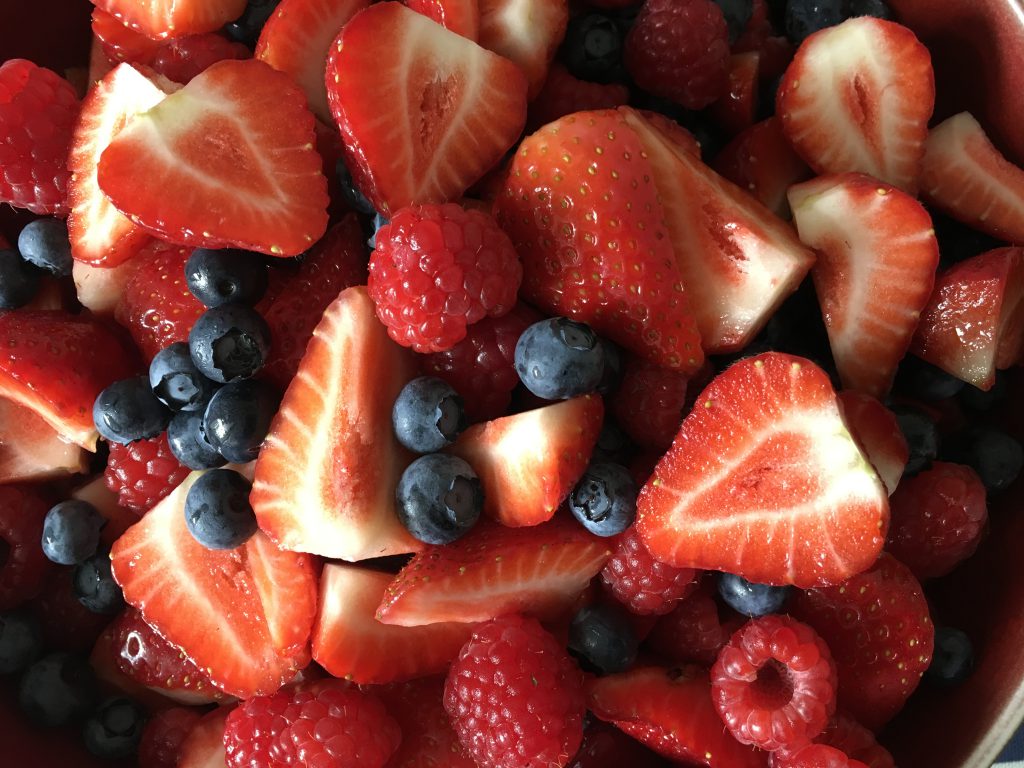 In celebration of American Independence Day, this is a feature in red, white and blue.
Junior 2 had a slight wobbly upon entering the kitchen this afternoon. She had seen the set-up for dinner and declared: I don't want to be American!
That took me by surprise and in fact, to when the children were young. I would see one of them holding a crayon near a wall and hastily warn: don't you dare draw on the wall!
The reality is that we can all sometimes over-react.
I have been writing about Boston, the Freedom Trail and the Declaration of Independence. It is the 4th of July. I like colour and have invited guests for dinner tonight. You don't have to be American to dress your table in red, white and blue. If it were 10 days from now, you would be celebrating Bastille Day.
American Independence Day…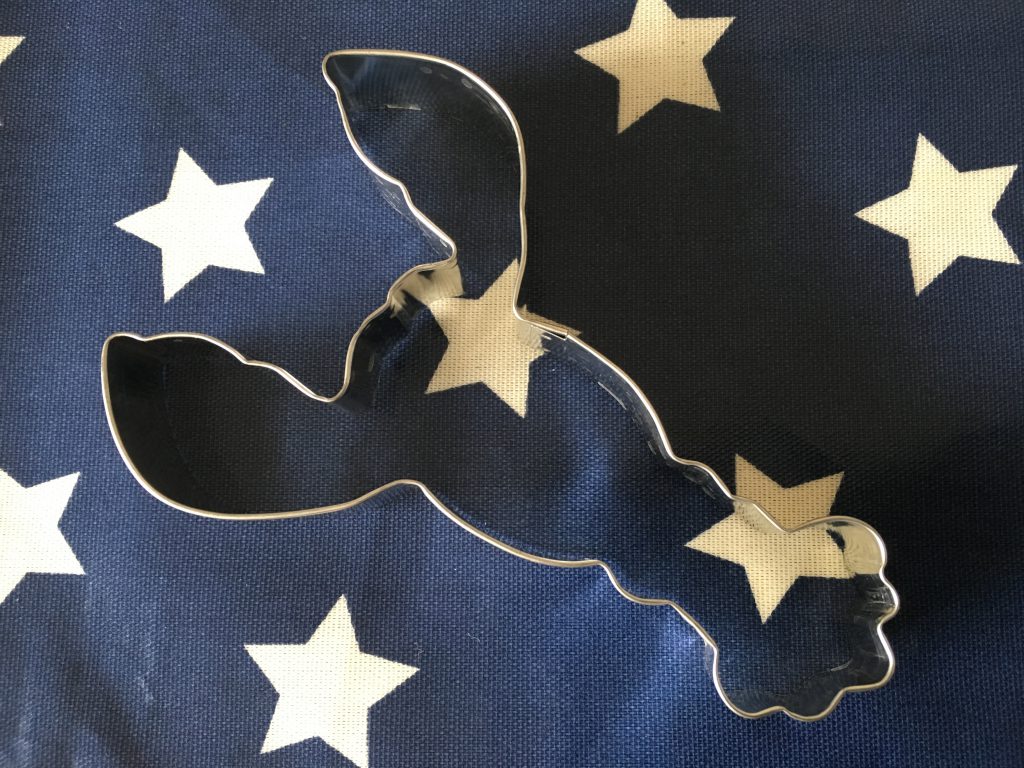 …or Bastille day?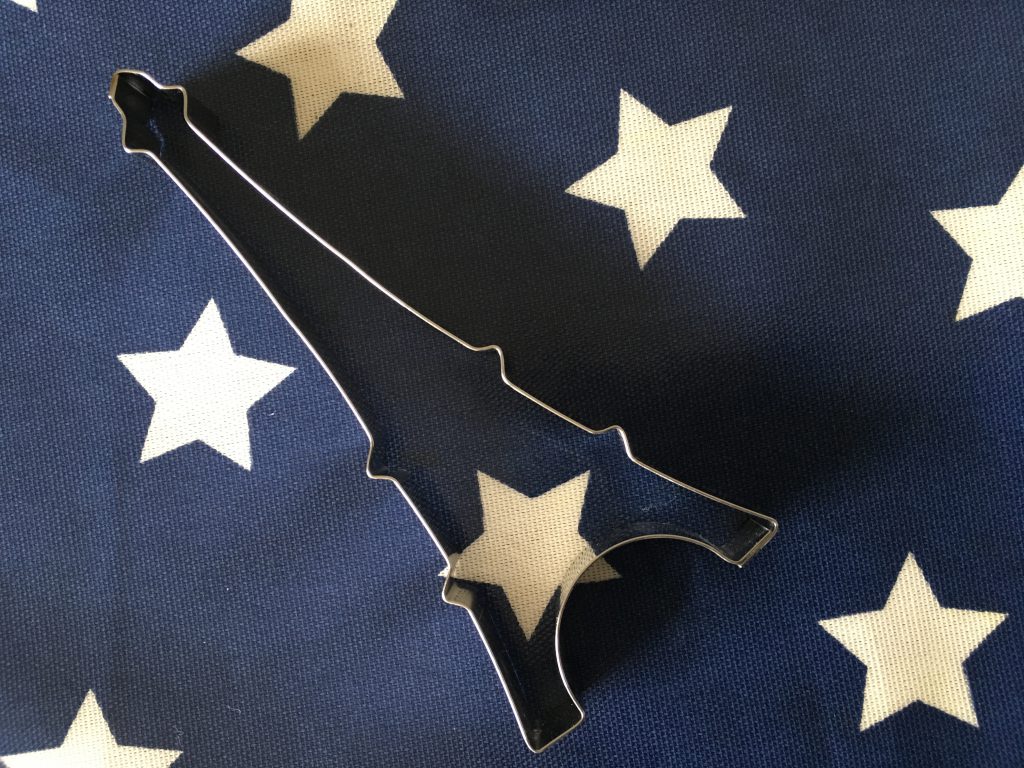 As a woman, I am really not a good shopping companion. I once sat for hours in Books Kinokuniya whilst waiting for KL Sister who was traipsing round the Dubai Mall looking for clothes. My favourite shops are bookshops, cookshops and food shops, so here is a short round-up of what is good in Boston.
BOOKSHOPS
Going through books in a good bookshop is one of life's great delights. My recommendations for general bookshops in the Central Boston area:
Barnes and Noble in Prudential Center. 800 Boylston Street, Boston, MA 02199, telephone 617-247-6959.
The uniquely named Trident Booksellers in Newbury Street which opens until midnight everyday. 338 Newbury Street, Boston, MA 02115, telephone 617-267-8688.
The Harvard Coop Bookstore if you are visiting Harvard University. 1400 Massachusetts Avenue, 18 Palmer Street, Cambridge, MA 02238, telephone 617-499-2000.
For a chair, table and quiet reading space, I would head to Boston Public Library which seems to me a good reason to relocate to Boston. 700 Boylston Street, Boston, MA 02116, telephone 617-536-5400.
The shops at the Museum of Fine Arts and Isabella Stewart Gardner Museum carry a nice line of art books.
Head to Brattle Bookshop for used, rare and antiquarian books. Established in 1825, a year before Union Oyster House. 9 West St, Boston, MA 02111, telephone 617-542-0210.
COOKSHOPS
Crate and Barrel do big things, small things and even furniture so don't get carried away. 777 Boylston Street, Boston, MA 02116, telephone 617-262-8700.
Not red, white and blue, however this copper metallic KitchenAid really stood out in a beautiful way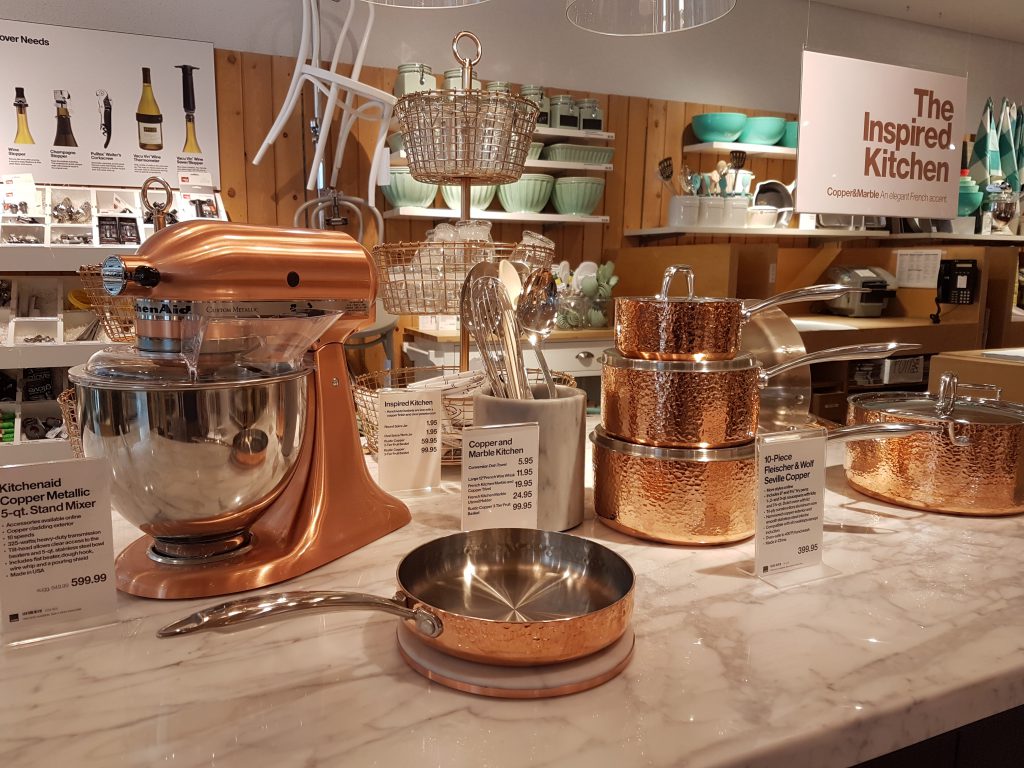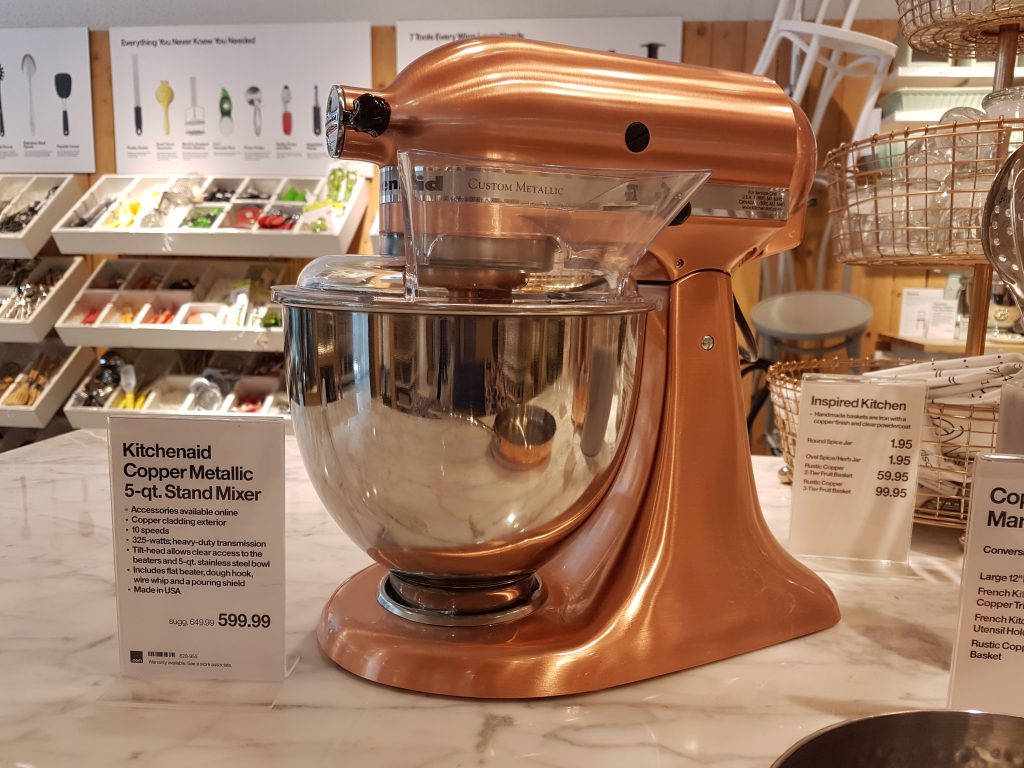 Sur La Table, where I found the lobster cookie cutter and some silicon spatulas. 100 Huntington Avenue, #D-006, Boston, MA 02116, telephone 617-236-4525.
FOOD SHOPS
Our young friend Rosie, who spent part of her Gap Year working in Boston, suggested that we visit a supermarket just for the experience. I am so glad we did.
Roche Brothers is an upmarket supermarket at Downtown Crossing. 8 Summer Street, Boston, MA 02110, telephone 617-456-5111.
Whole Foods Market open long hours and there are three convenient locations in Central Boston.
Star Market is open 24 hours a day and there are three convenient locations in Central Boston.
BACK IN LONDON
For dessert tonight I have managed to find some American cheesecake, to be accompanied by in-season cherries and berries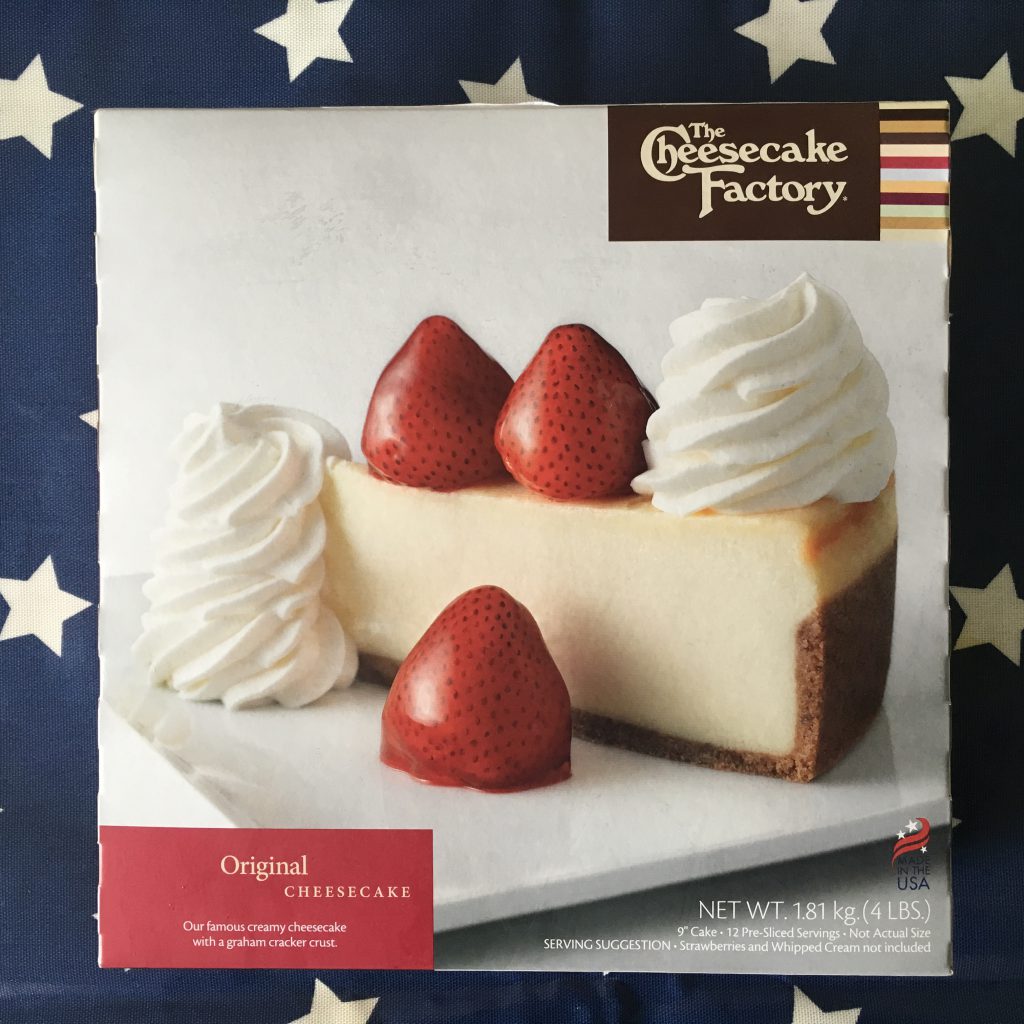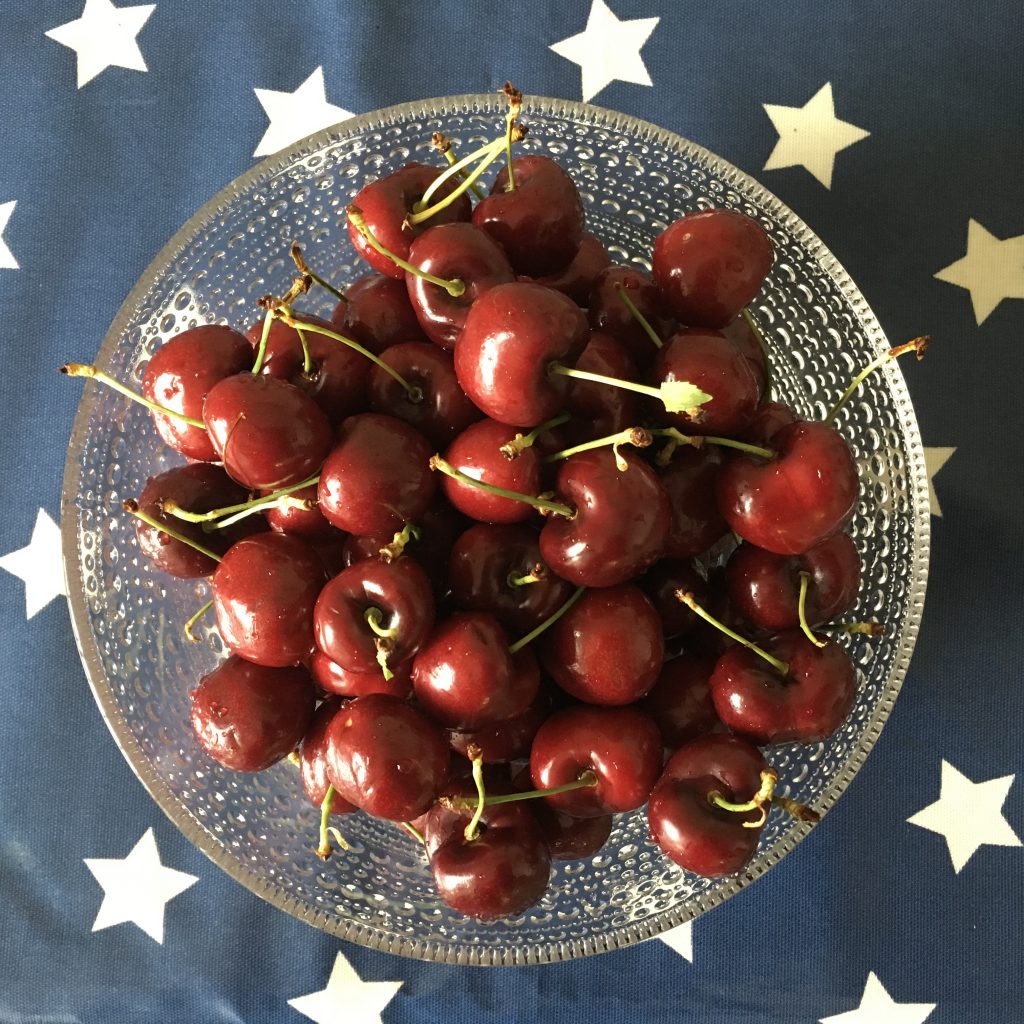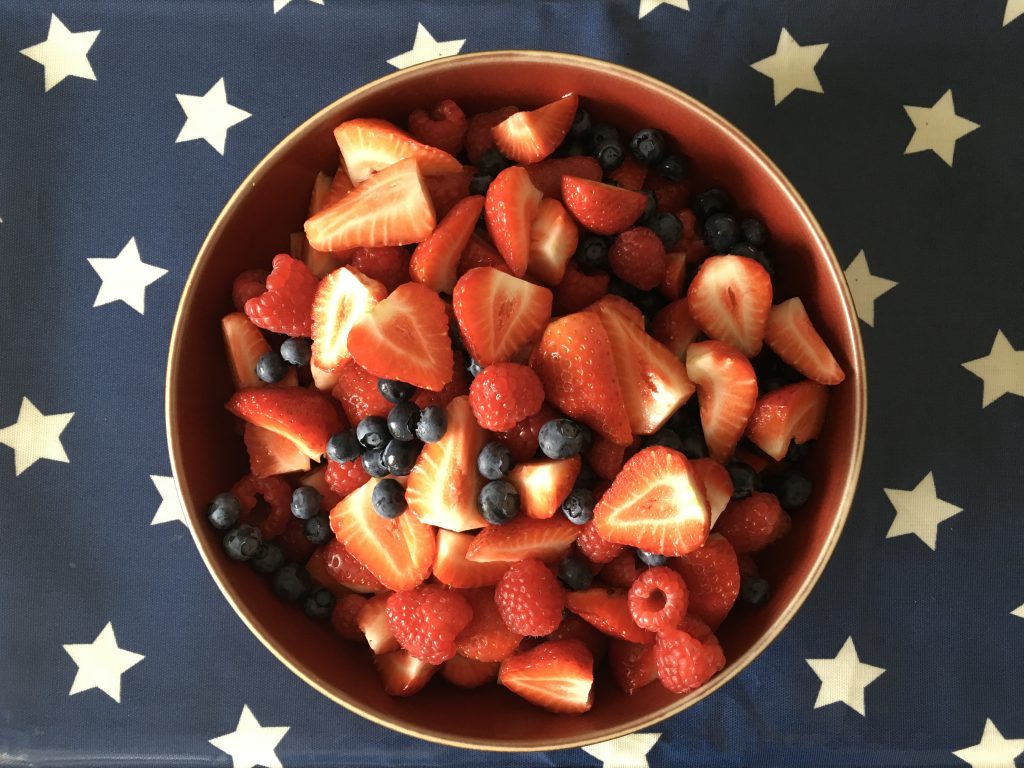 Setting the table: there's quite a lot you can do with stars, stripes and empty yogurt pots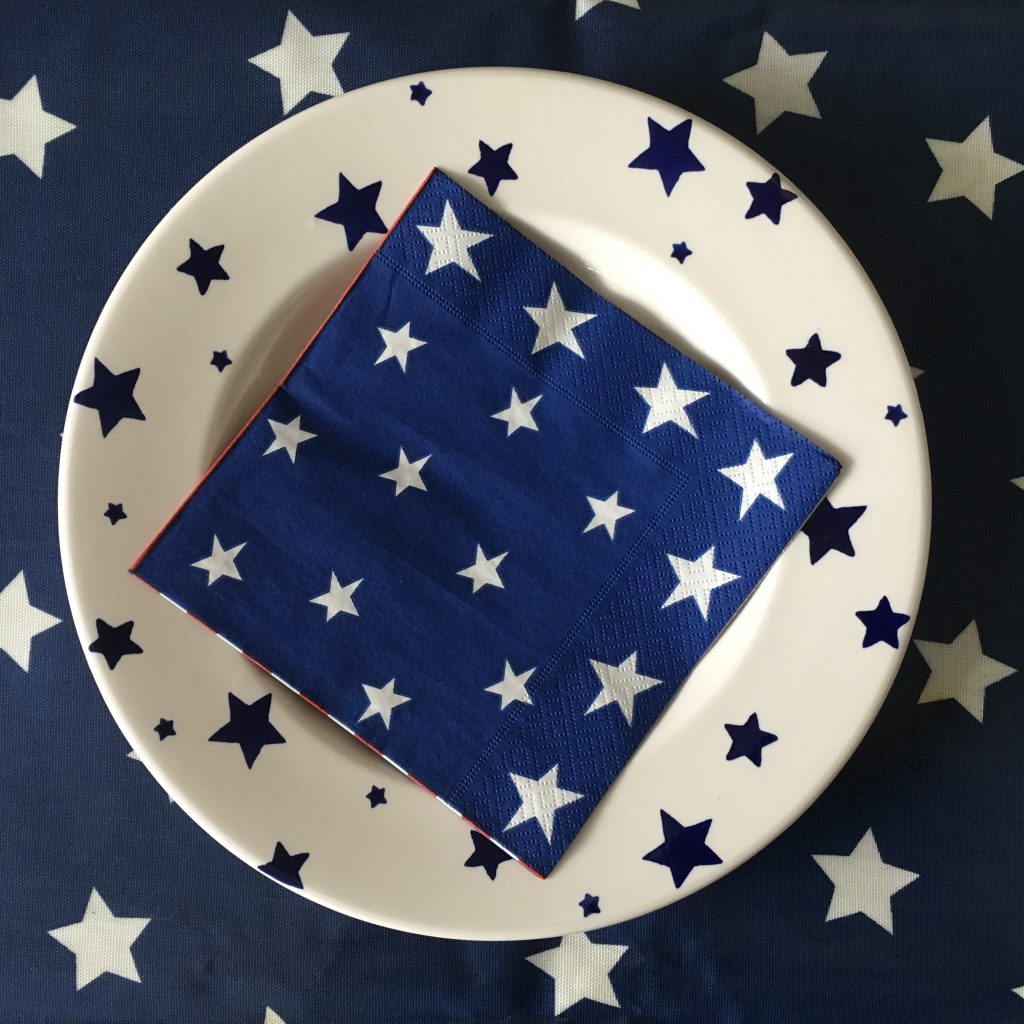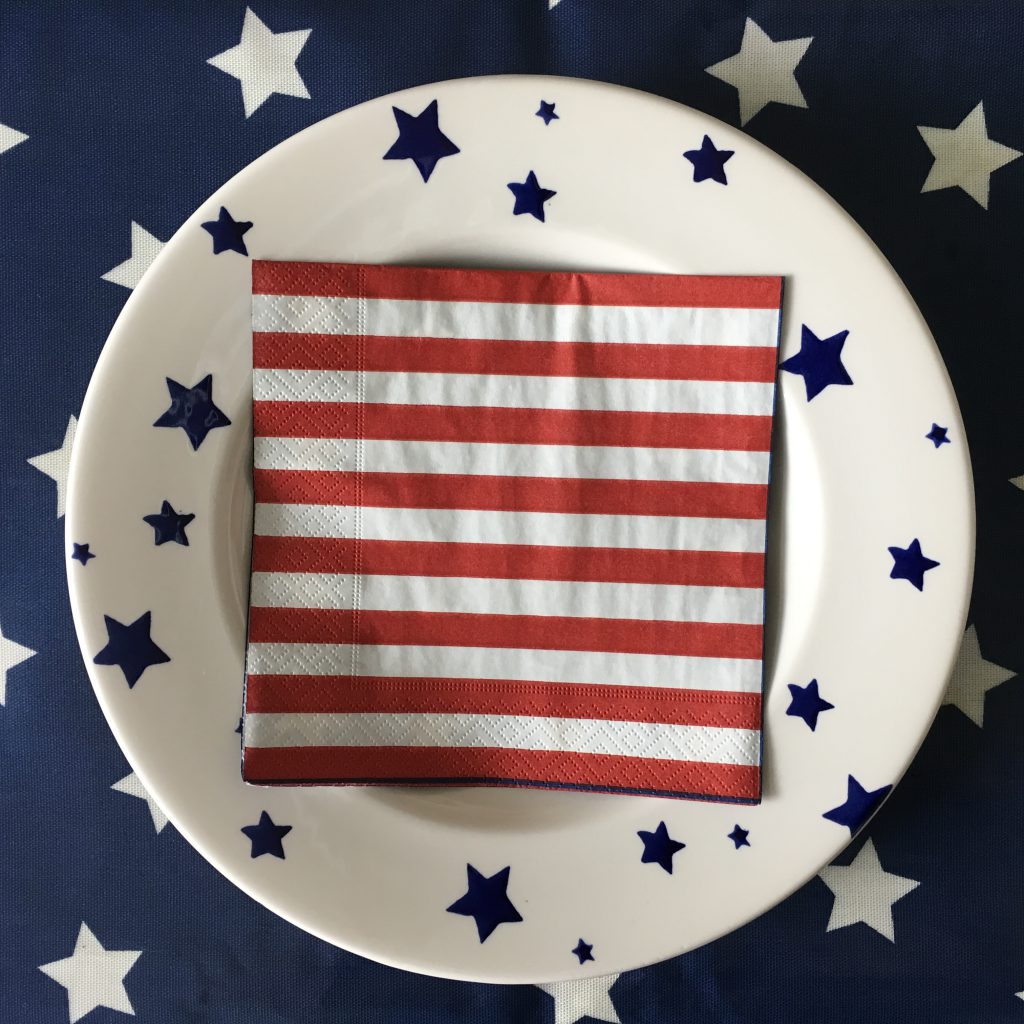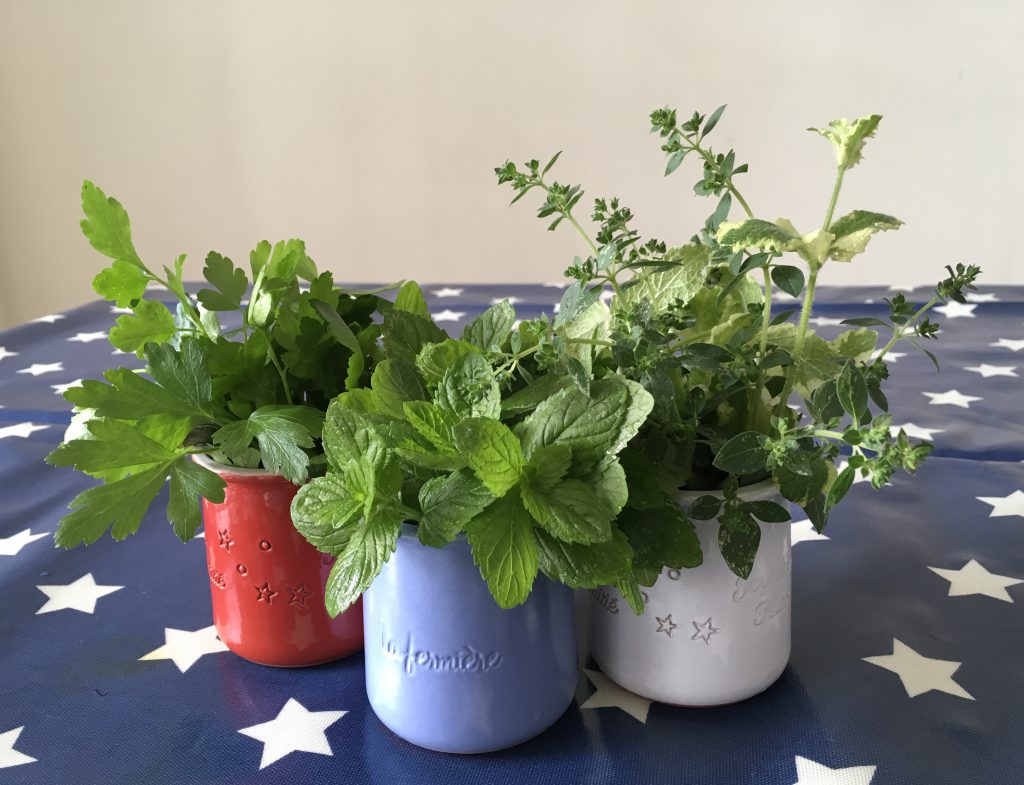 Looking ahead, I have already identified several bookshops and cookshops in New York. I am bringing an empty suitcase and a list of cookbooks and baking books to look out for. Of course you can source these books in London but where's the fun in that? Life is much more fun with colour and a dash of esprit international.