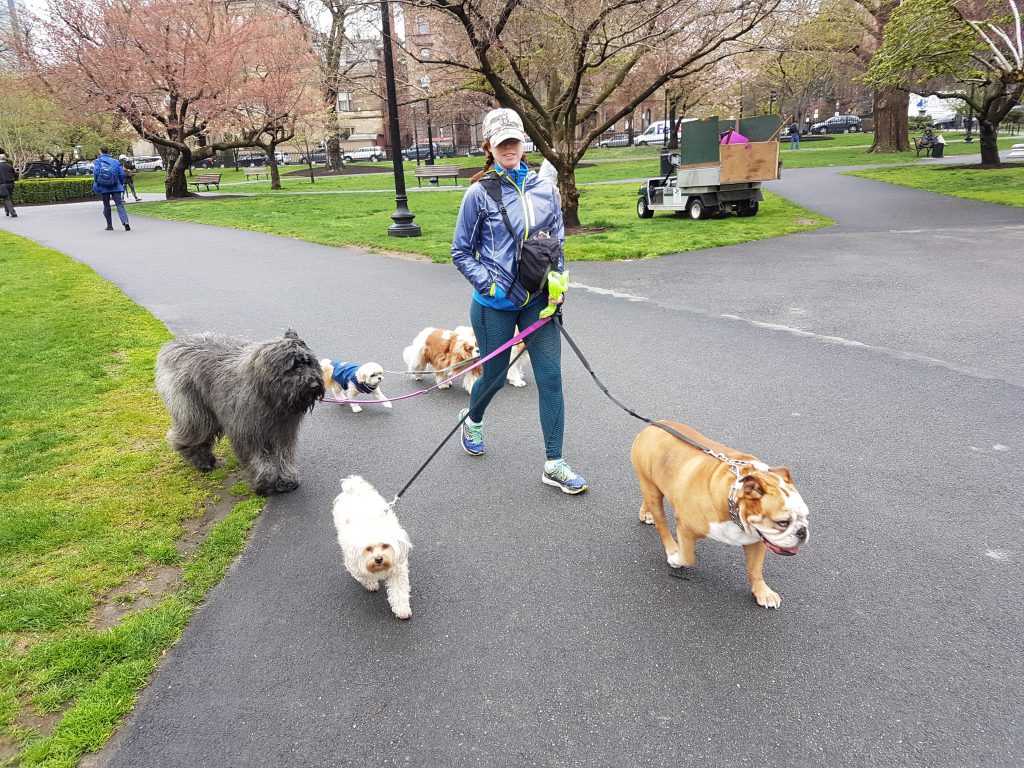 Of the many cities I have visited, Boston ranks as one of the top for walking.
The lapse in writing is getting to be a concern. June has been manic, but if I do not get my Nikes on, it will soon be New York Walk and Talk, as we head there in July. So let's return to Boston.
I love walking alone with Mr Gochugaru because I get to talk without anyone else listening in. However being a man sometimes he doesn't listen in either. Very often he's catching Pokemon or thinking about Maths. But it's fine if hasn't heard what I have said the first time round, as I can repeat myself without him thinking that, well, I am repeating myself.
We both agree that walking in Central Boston is such a joy. The city is largely flat, the pavements are not too narrow and the roads are not too wide. We walked so much that we could afford to eat almost anything we wanted. Our record was nearly 20,000 steps in one day.
With the help of the Citymapper app on our mobile phone it was easy to navigate our way to the places we needed to be. I still like paper maps but Citymapper gives real time advice on the best transport options, should you not wish to walk or if your destination is just a touch too far away. As such it is a real time saver.
A brisk walk around Boston's Public Garden is an ideal way to start the day.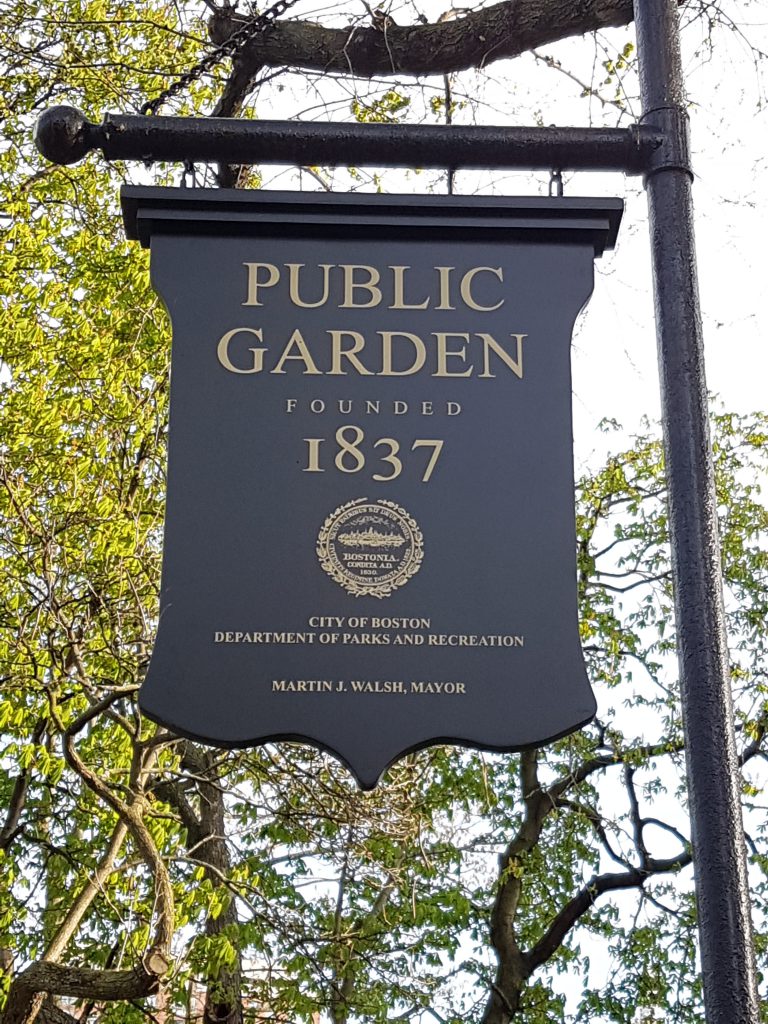 Before our trip I fished out Robert McCloskey's Make Way for Ducklings from the children's bookshelf and re-read the charming tale of Mr and Mrs Mallard who fly around Boston in search an ideal place in which to raise a family.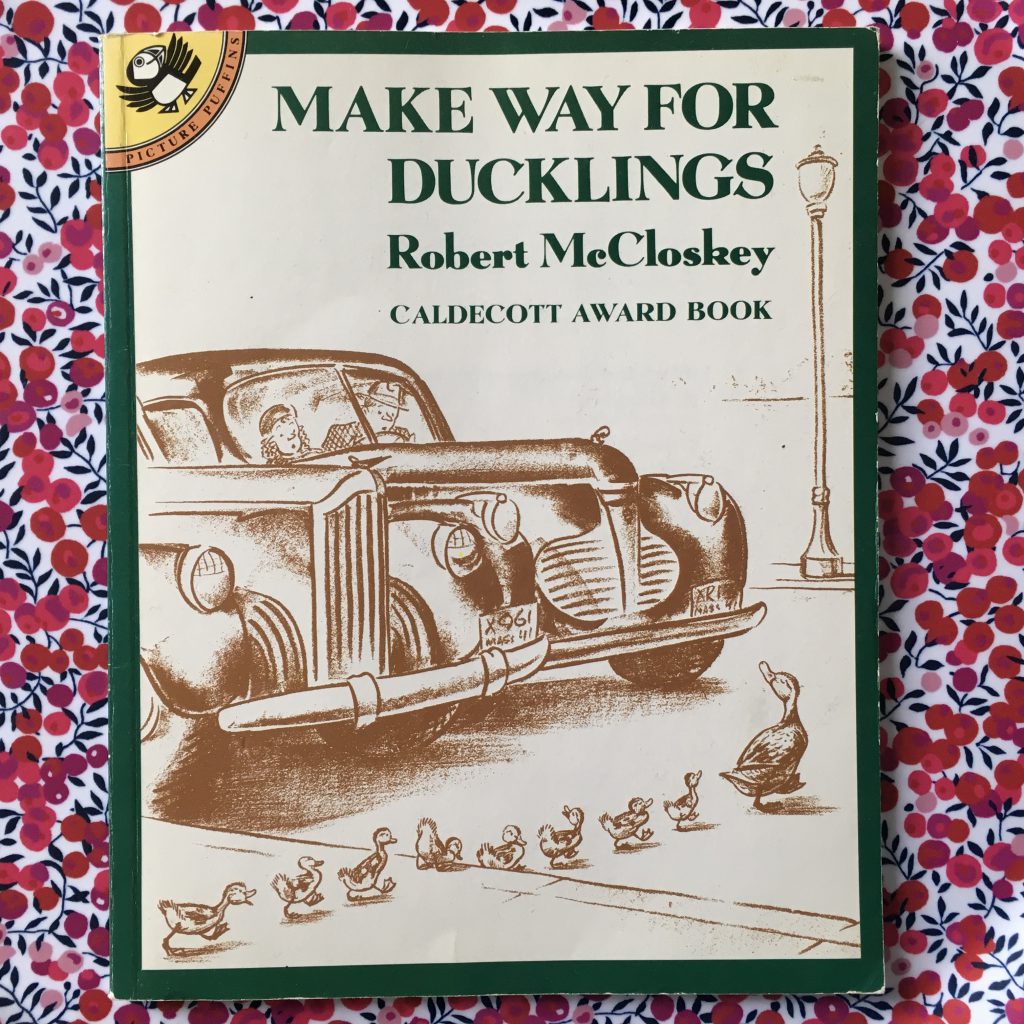 After rejecting a few places, they settle down for the night in Public Garden Lagoon where the next morning they mistake a Swan Boat for a real swan.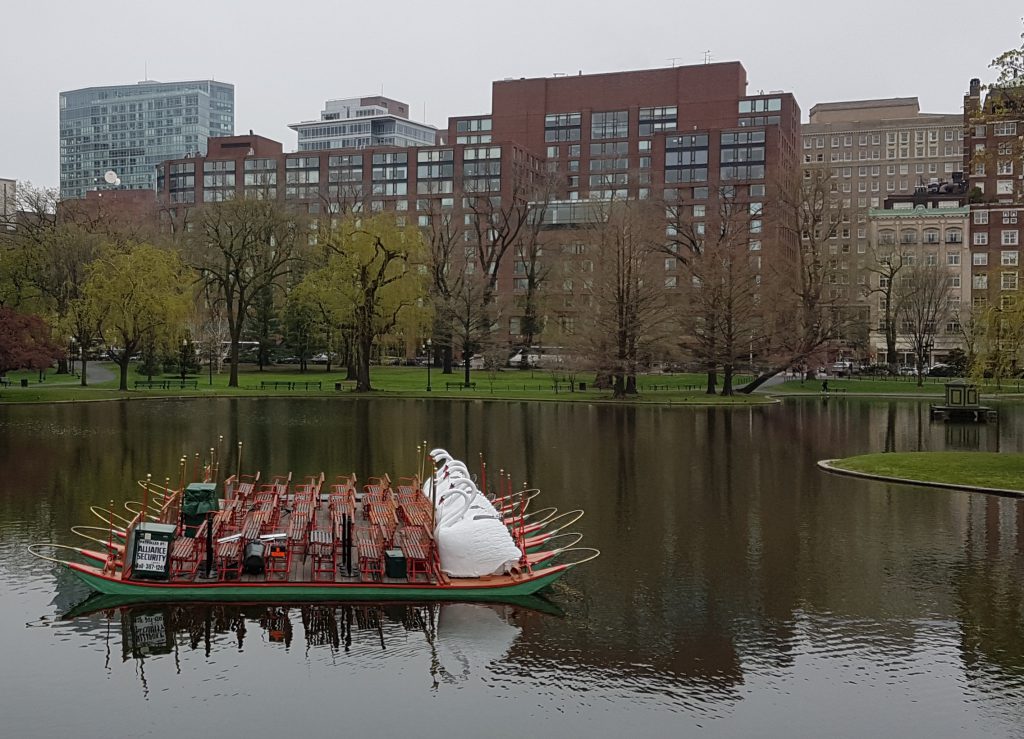 The story mentions a few places around Public Garden and Boston Common and it was fun for us to walk to and around some of the places mentioned in the book, like the Massachusetts State House and Beacon Hill.
Looking out from the Massachusetts State House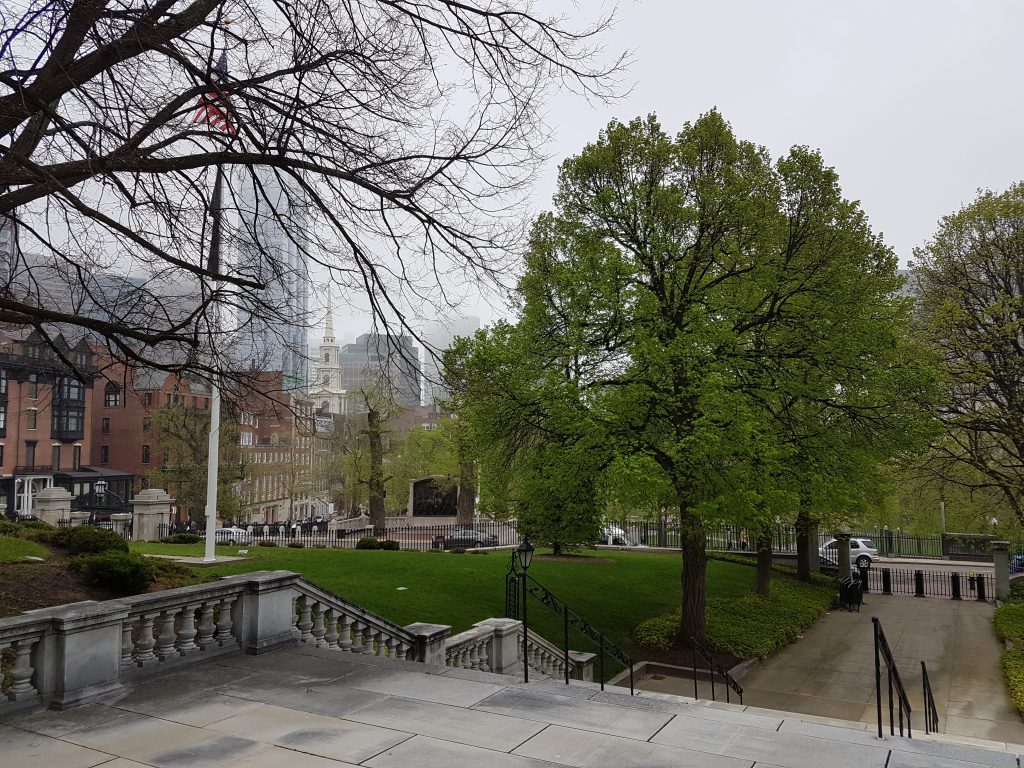 Statue of John Fitzgerald Kennedy at the Massachusetts State House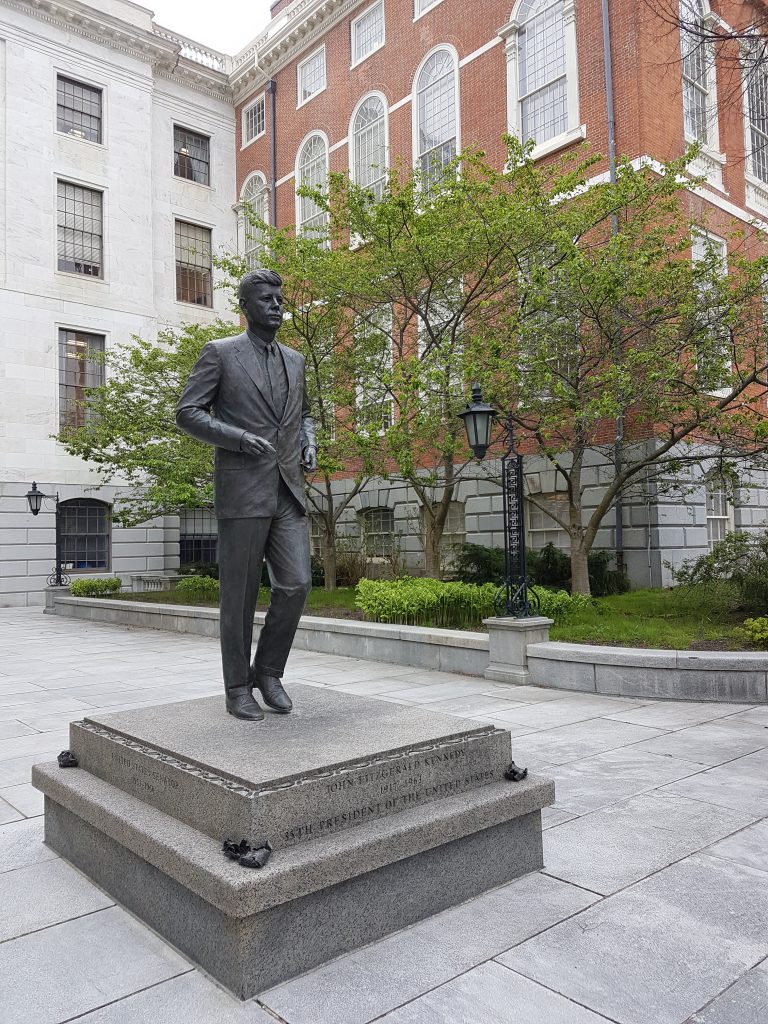 Nichols House Museum in Beacon Hill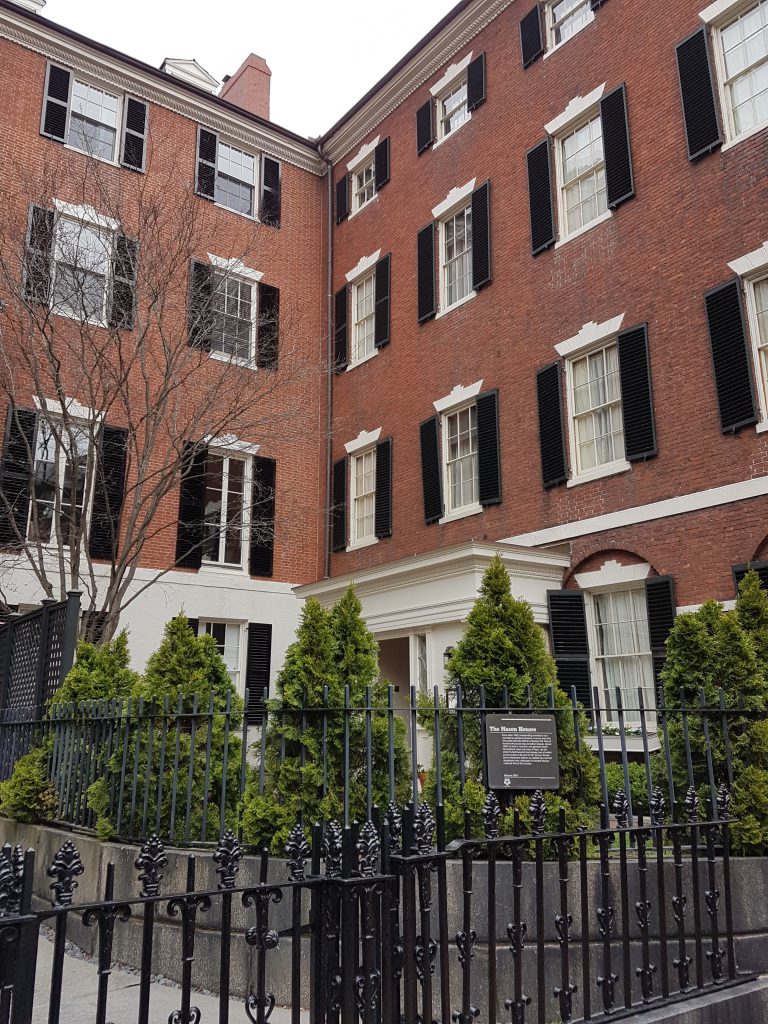 The story is such a part of Boston life that there is a sculpture of Mrs Mallard and her eight ducklings in Public Garden.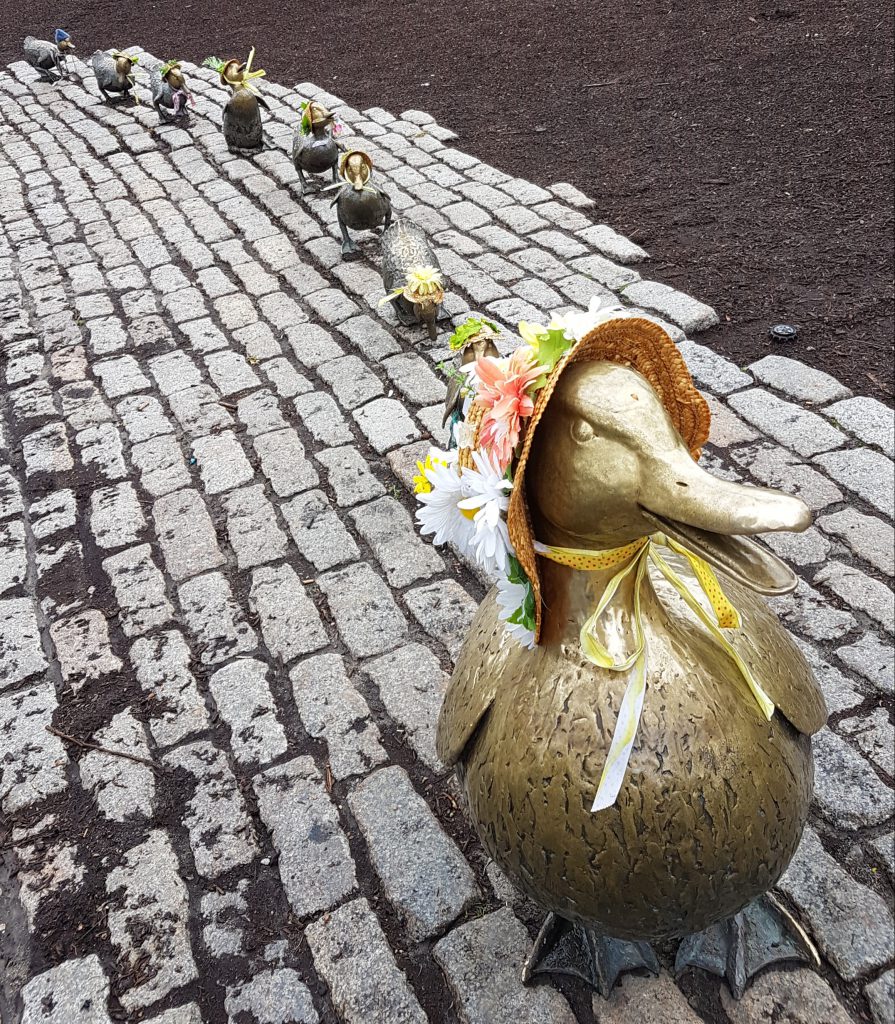 We learnt a little more about the book and the sculpture at an exhibition at the Museum of Fine Arts on the art of Robert McCloskey.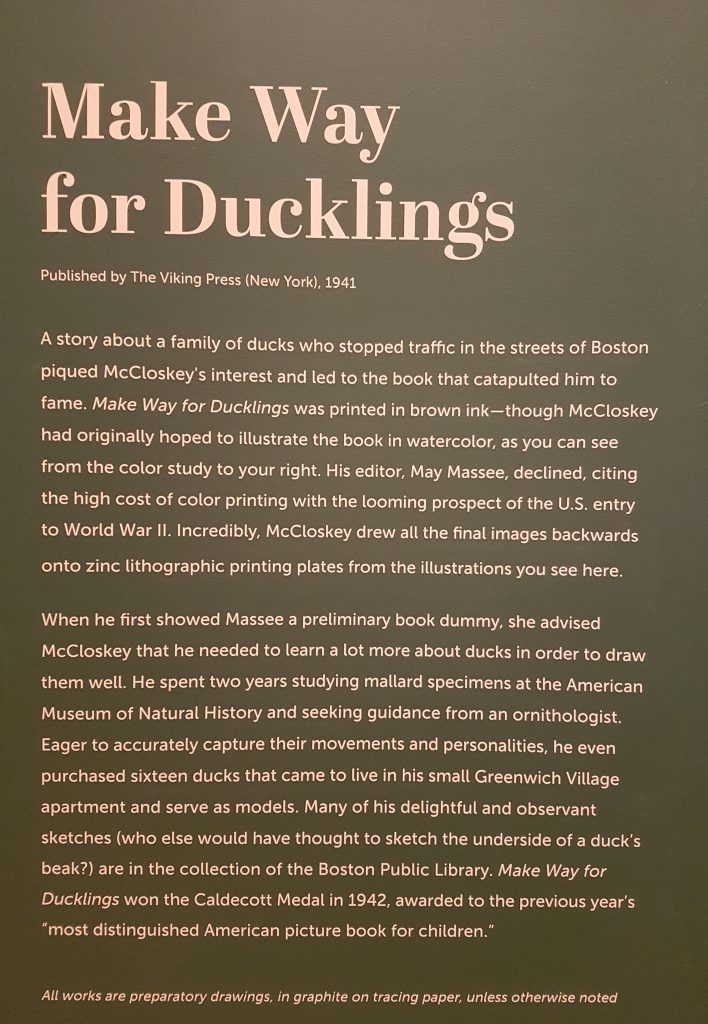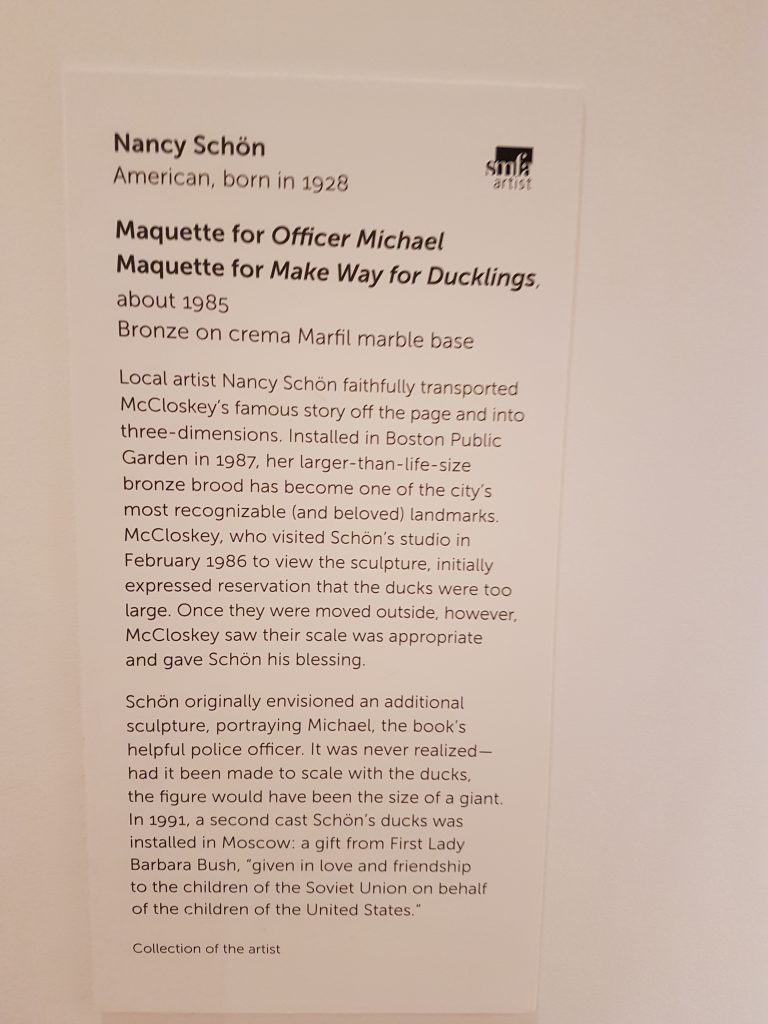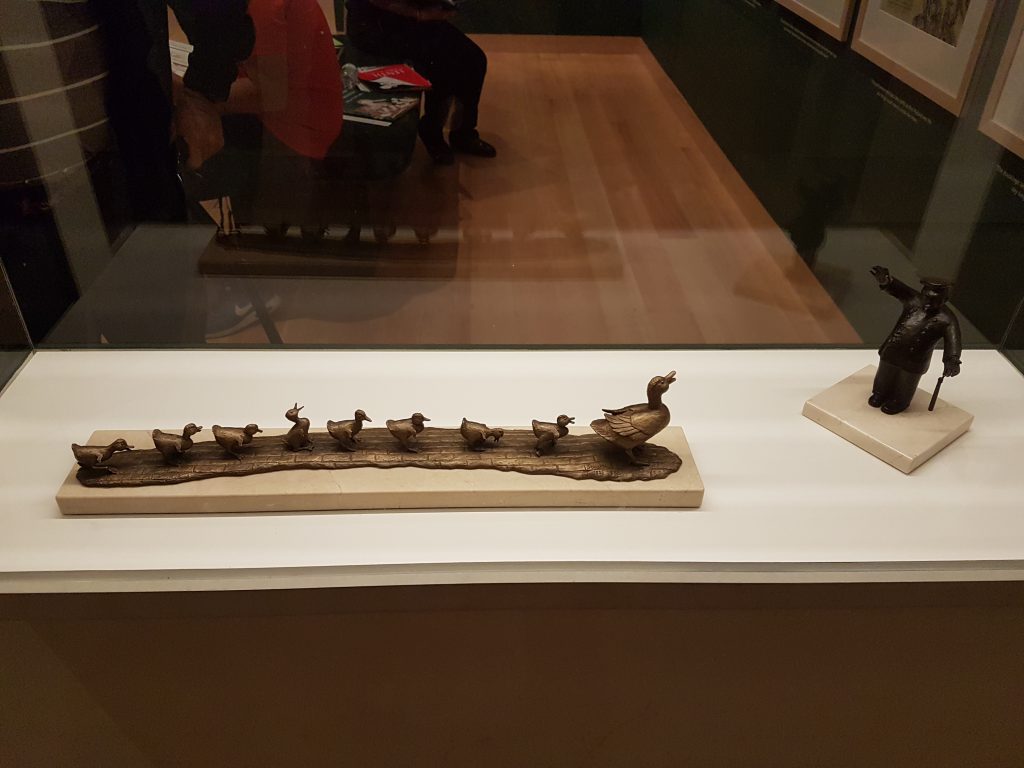 Top of most people's list of things to do in Boston is the Freedom Trail. There is a lot of walking and talking on this tour!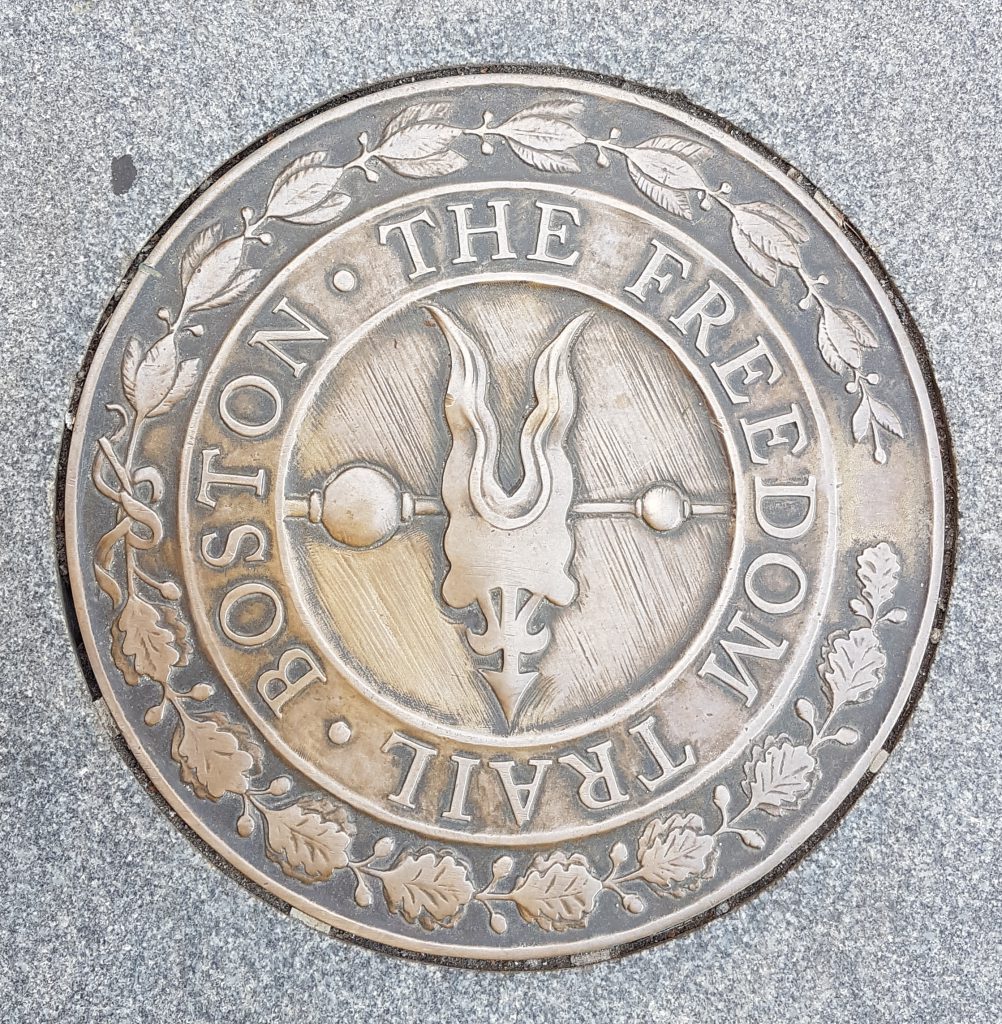 Our guide along the trail was an animated chap, and I enjoyed the history lesson on the beginnings of the American Revolution very much. Back in London I revisited America after the Fall: Paintings in the 1930s at the Royal Academy of Arts, where I now noticed Grant Wood's The Midnight Ride of Paul Revere.
Paul Revere is buried in Granary Burying Ground, as are three signatories of the Declaration of Independence: Samuel Adams, John Hancock and Robert Treat Paine.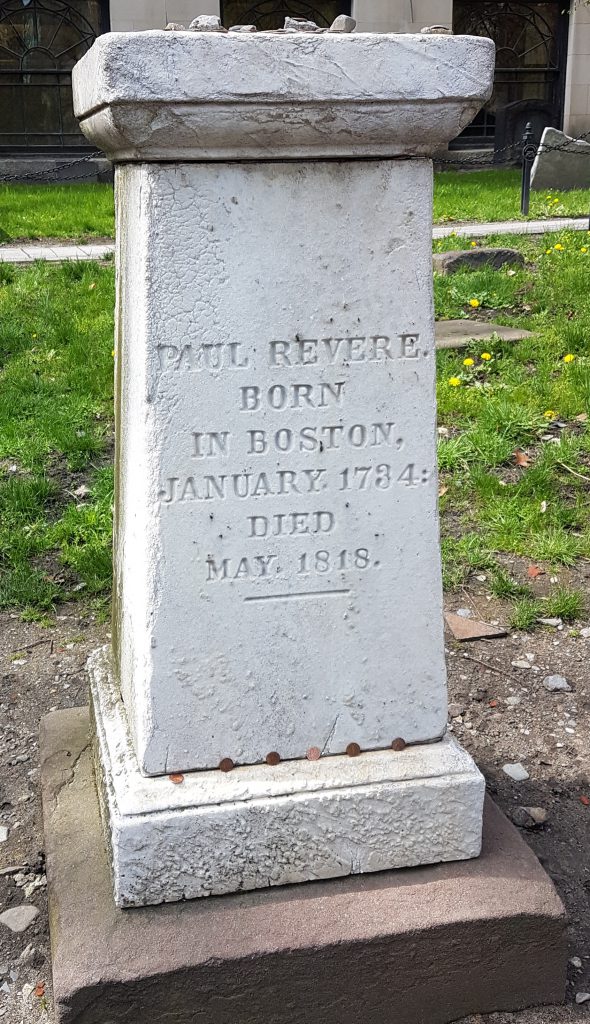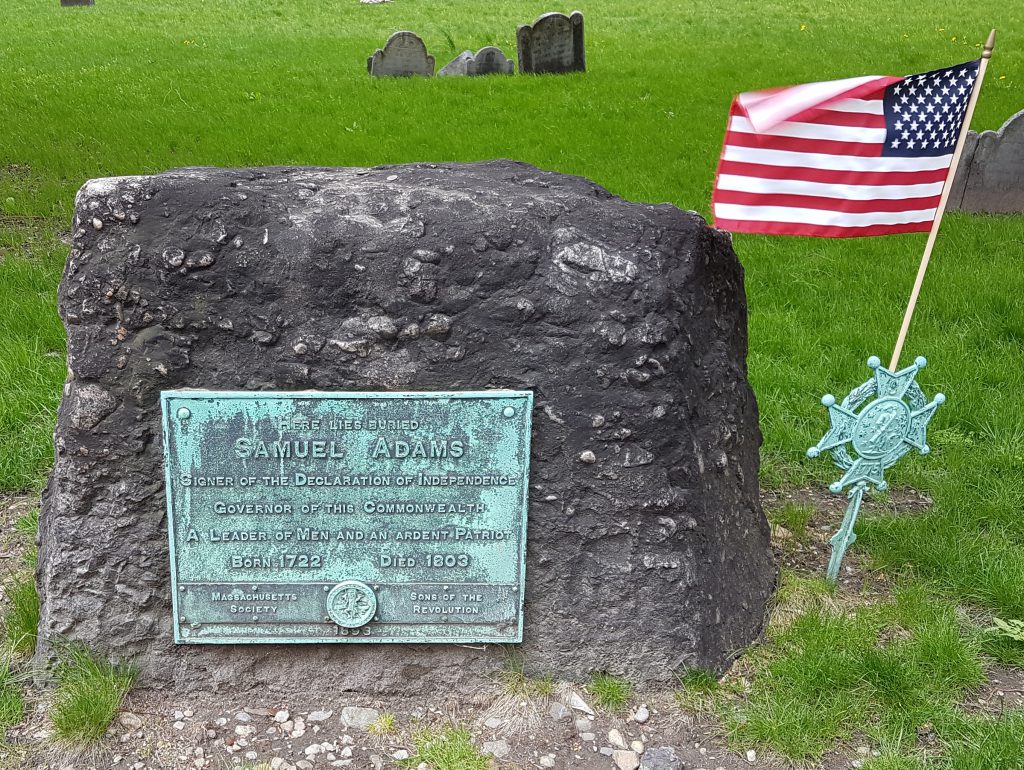 The location of our hotel was superb, being next to Boston Common, the start of the Freedom Trail, in the vicinity of Beacon Hill and near to Faneuil Hall. It was a stone's throw from Park Street Church. I rather regret not making time to join in a service the Sunday we were in Boston. As several Bostonian friends have now told me, I would have felt right at home. The proximity of our hotel to the church is akin to the Langham being next to All Souls Church. However our hotel in Boston didn't live up to the hype it had created for itself (the Langham in London is superb). That was the only fly in the ointment during this trip so I am not going to dwell on it.
A sign on one of the entrances to Boston Common, with Park Street Church in the background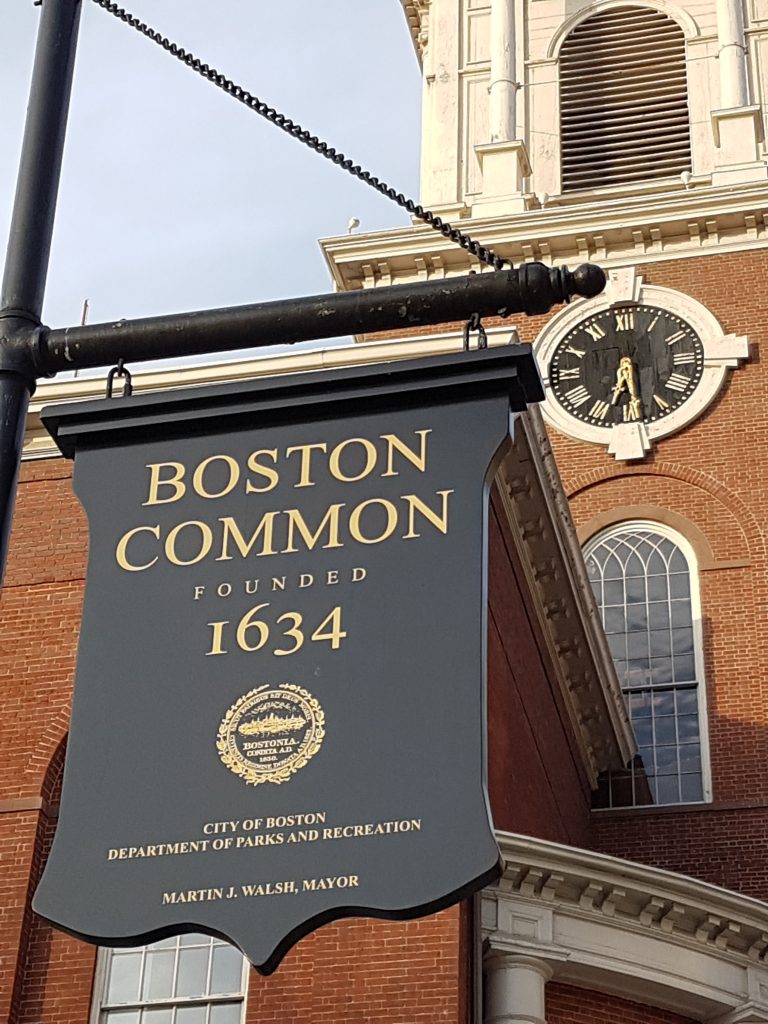 Faneuil Hall, with a statue of Samuel Adams in the foreground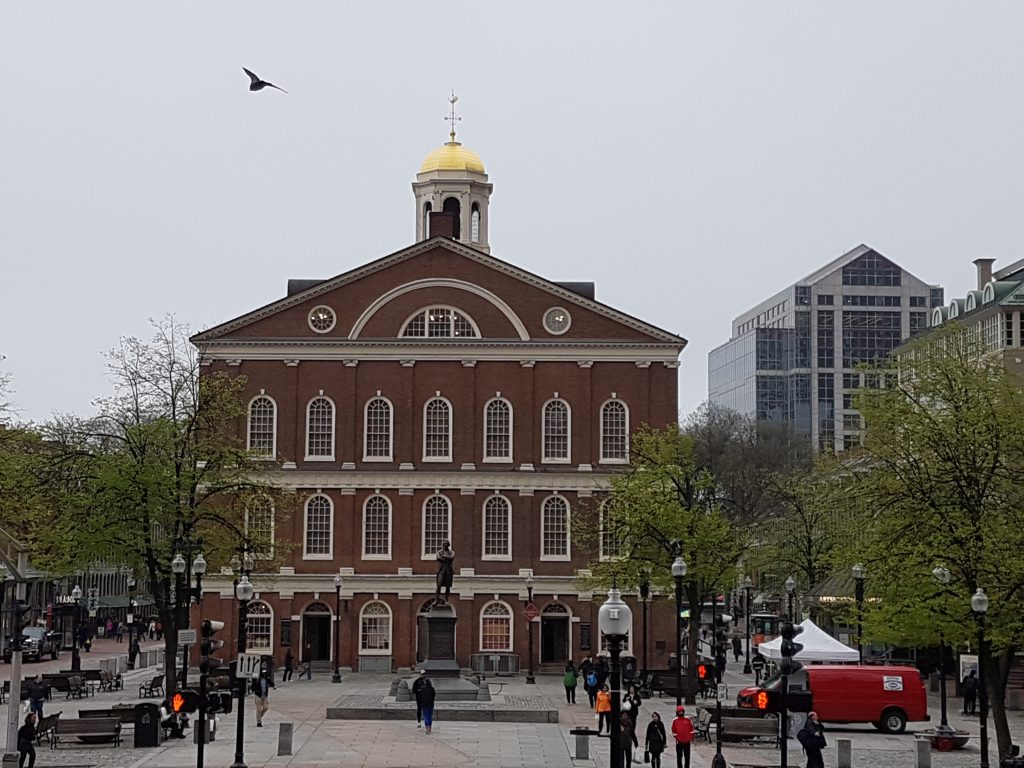 Is there a next trip to Boston? Well, yes, but really I have to finish writing up my notes before that. In a later post I aim to talk about lobsters. I have been thinking a lot about lobsters and doughnuts since returning from our trip.
But today, I am thinking about ducks, not just ducklings. I am now off to Bray to have lunch at The Fat Duck. I am certain there will be a lot to talk about after this lunch…which I anticipate will be more of an event or show than a mere lunch.