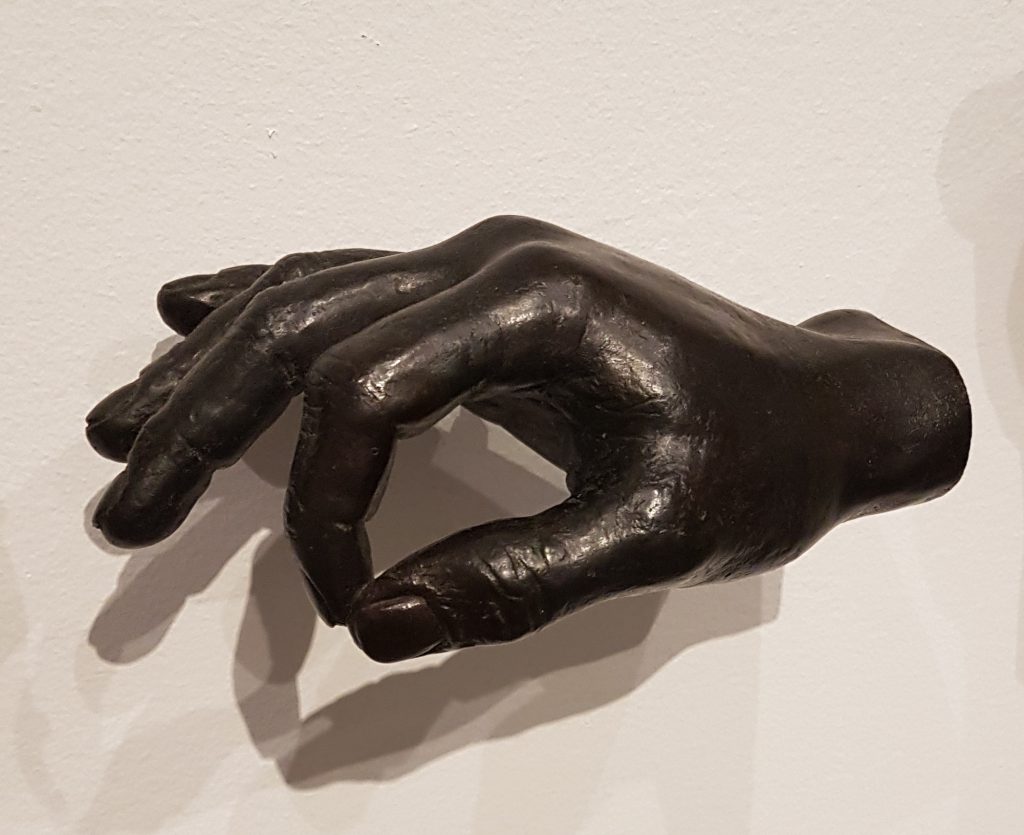 When it comes to eating, having a large Chinese family is really quite OK.
One of the joys, as it were, of my head being in a different time zone is that it affords me some quiet time in which to edit the many travel and food photos in my digital album. No one else cares to be up at 3am in the morning.
The difficulty lies in writing up travel tips or recipes as I don't have a  regular PC or a laptop when travelling. Blogging is so difficult on an iPad  when my photos are stuck somewhere else. I'll try, though, as this is very much a working trip to KL to help in the family home whilst my mother goes to stay with HK Sister for a week.
I'll continue this series of posts on Boston by introducing Hong Kong Cousin and Boston Cousin. I have around 30 cousins on my mother's side, which we call the Wong side.
The reason Mr Gochugaru and I were inspired to nip across the Atlantic at short notice was because HK Cousin was visiting her daughter who is in her second (sophomore) year in Boston University. HKC had invited her mum to come along for the three weeks she would be there.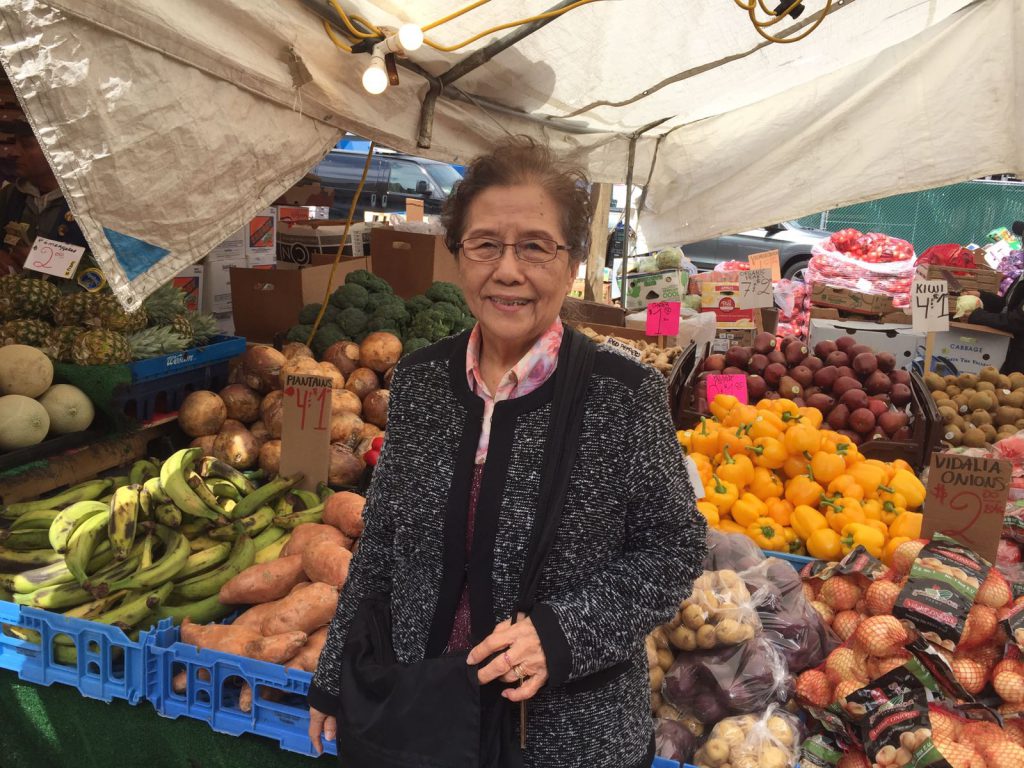 Boston Cousin travels non-stop around the globe but hoped to return for the weekend to fit in this mini family reunion. His motto is Life is Too Short to Drink Bad Coffee.
HK Cousin belongs to Kepong Auntie. Boston Cousin belongs to Ontario Uncle.
There are around a dozen siblings in my mother's generation. Traditionally Chinese people refer to their elders as First Auntie, Second Auntie, First Uncle, Second Uncle etc. We just named ours after the places they lived in. Kepong Auntie and Ipoh Auntie are the ones I keep most in touch with.
How fun would it be to surprise Kepong Auntie in Boston? You would have thought that, with the both us us aged 50-plus, HK Cousin and I would settle down to fun adult things like buying options in pork bellies or dabbling in the forex market.
But no, popping up in Boston is way more fun. Just remember that secrets are best kept between two people, as the advice states below (seen in the Isabella Stewart Gardner Museum).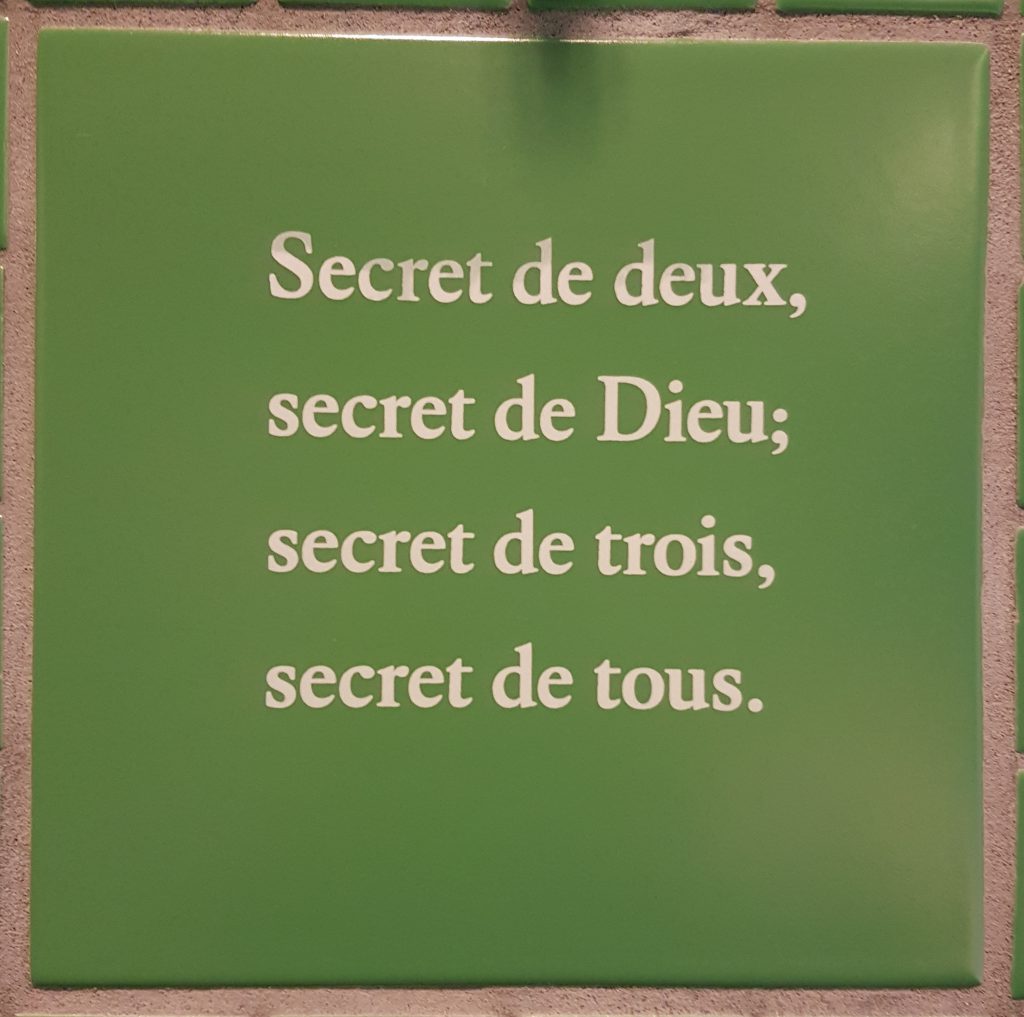 The background is that last year Kepong Auntie and Ipoh Auntie surprised us by turning up in Mauritius. Mr Gochugaru and I were there for a family wedding. One minute we were eating grilled fish a deux by the beach and the next we were tracking the daily rum consumption of these two sprightly ladies, with whom we toured the island for the rest of our trip.
So the plan on our first day in Boston, after breakfast at Flour Bakery and Cafe and a tour of Nichols House Museum in Beacon Hill, was to gently 'bump into' Kepong Auntie in Union Oyster House, promoted as America's Oldest Restaurant.
Gently, because Kepong Auntie is 89 years old. I didn't want to cause a major incident. No party poppers or balloons, just a mild tap on the shoulder.
Union Oyster House is an experience because of its history, much like Sally Lunn's in Bath. In Chinese family style we shared some clam chowder, scallops on rice, lobster roll, crab cakes and Boston Cream Pie. I will write more about the cream pie in a later post when I hope to recreate it in my London kitchen.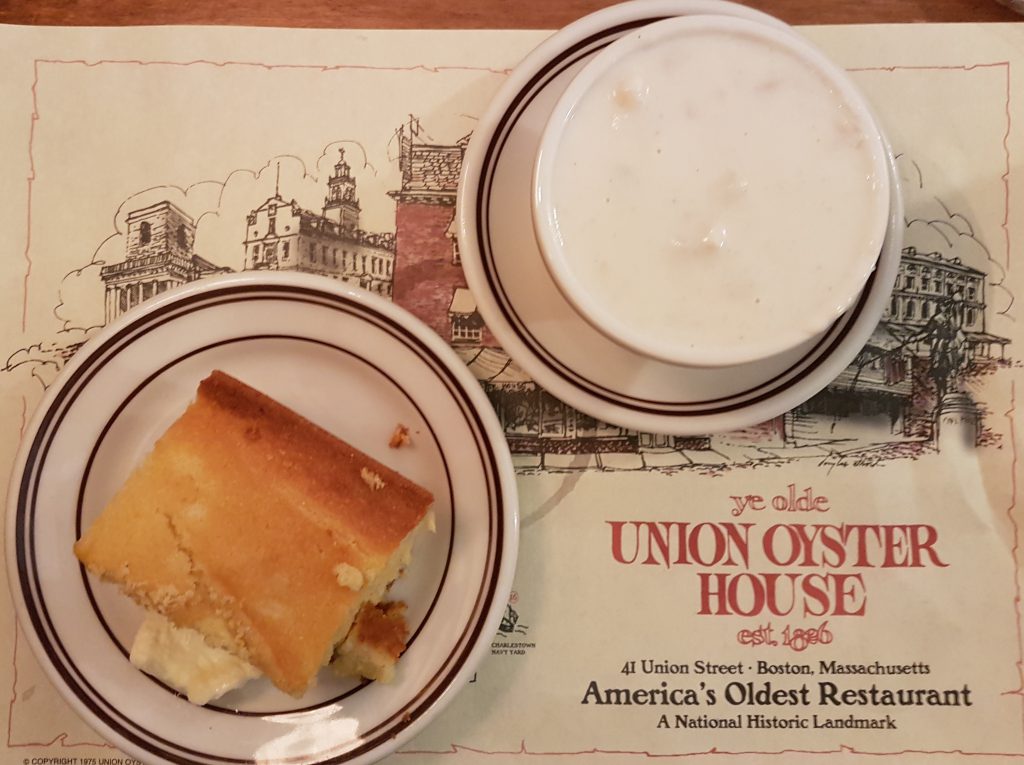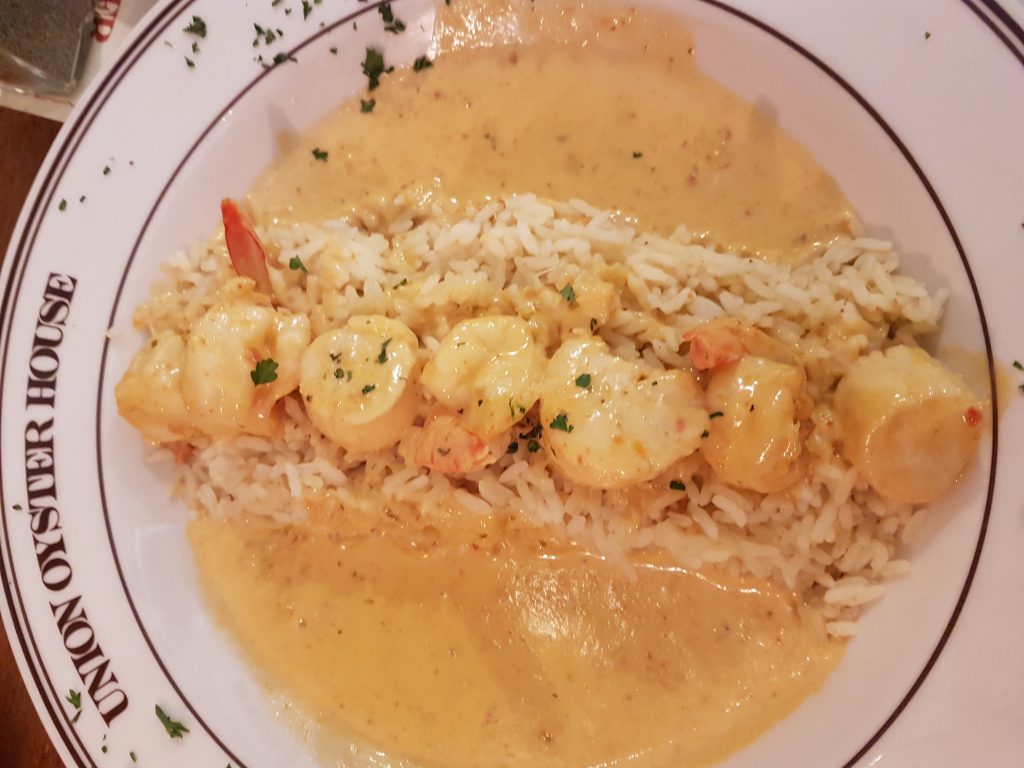 At a lunch in Coppa we shared arancini, pizza, pasta, veal, asparagus, ricotta donuts (I am still dreaming of this) and mango sorbetto.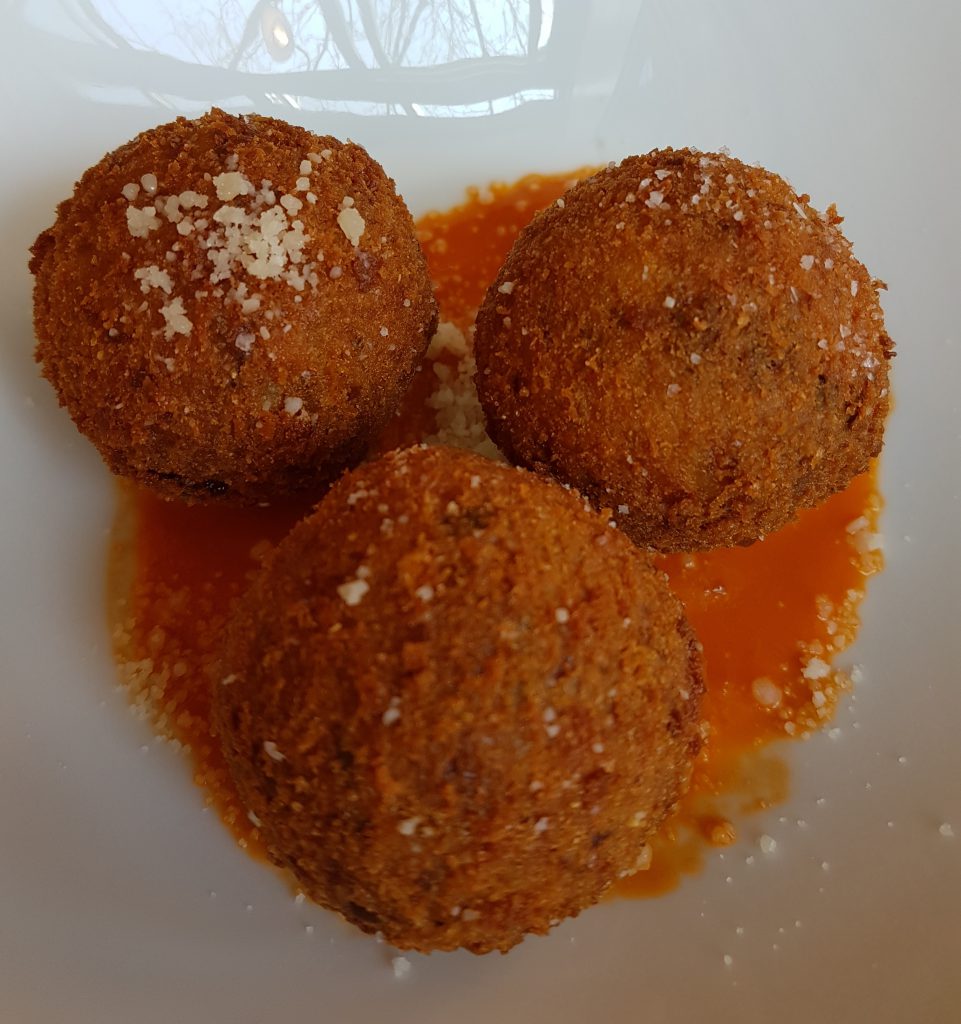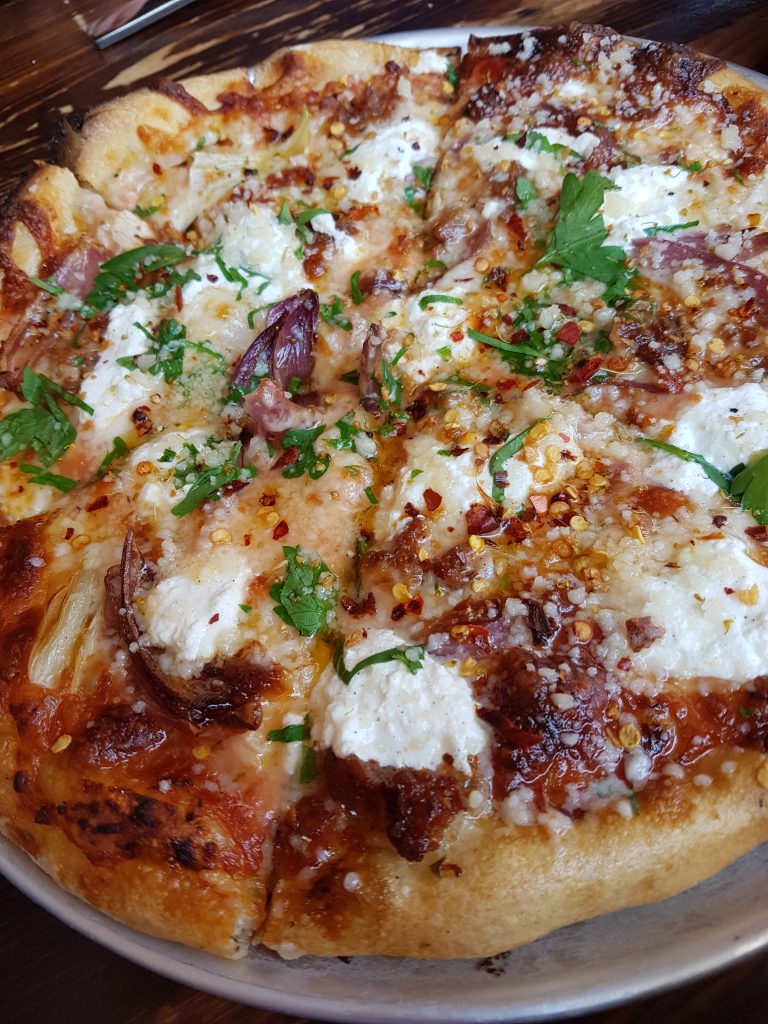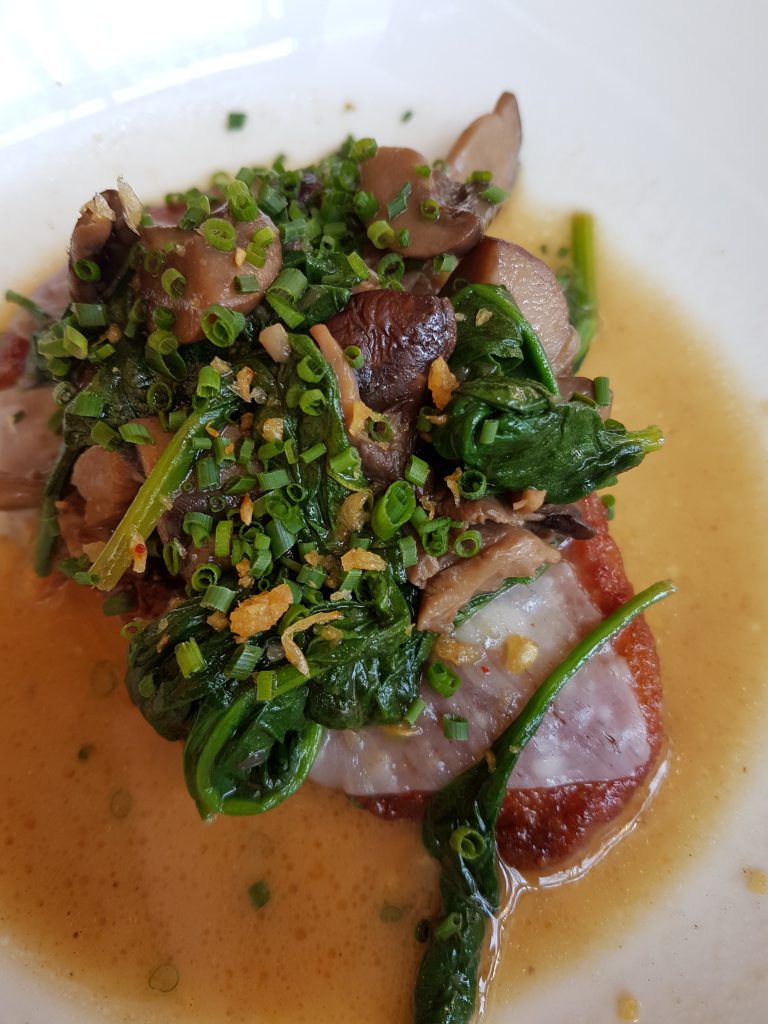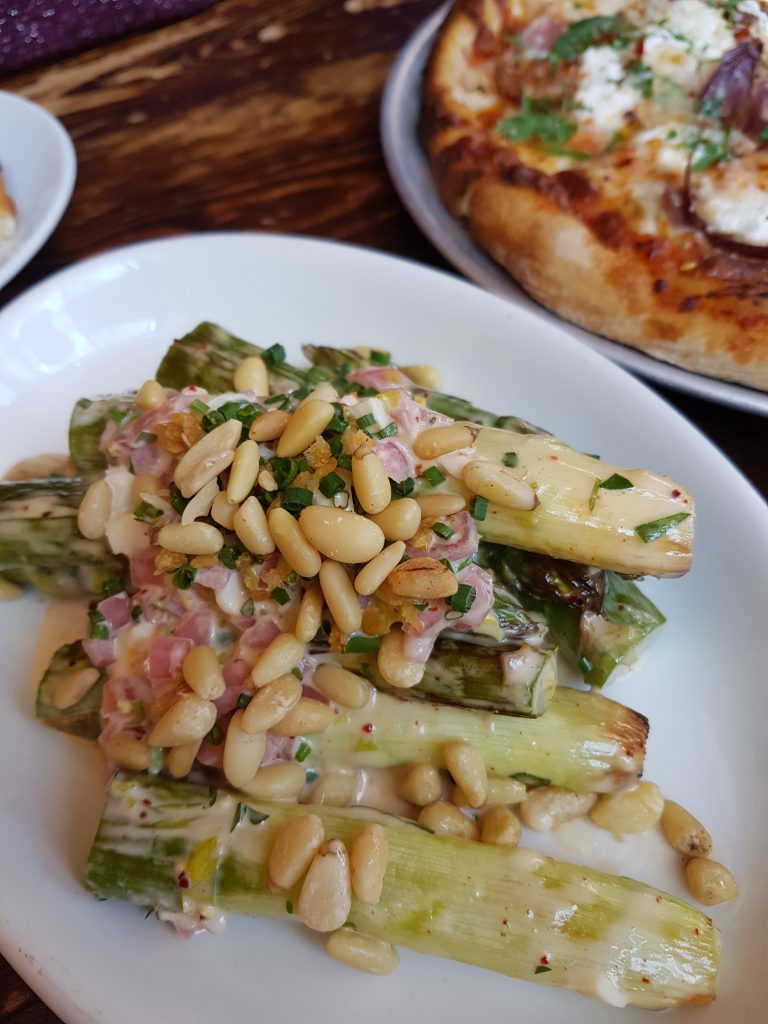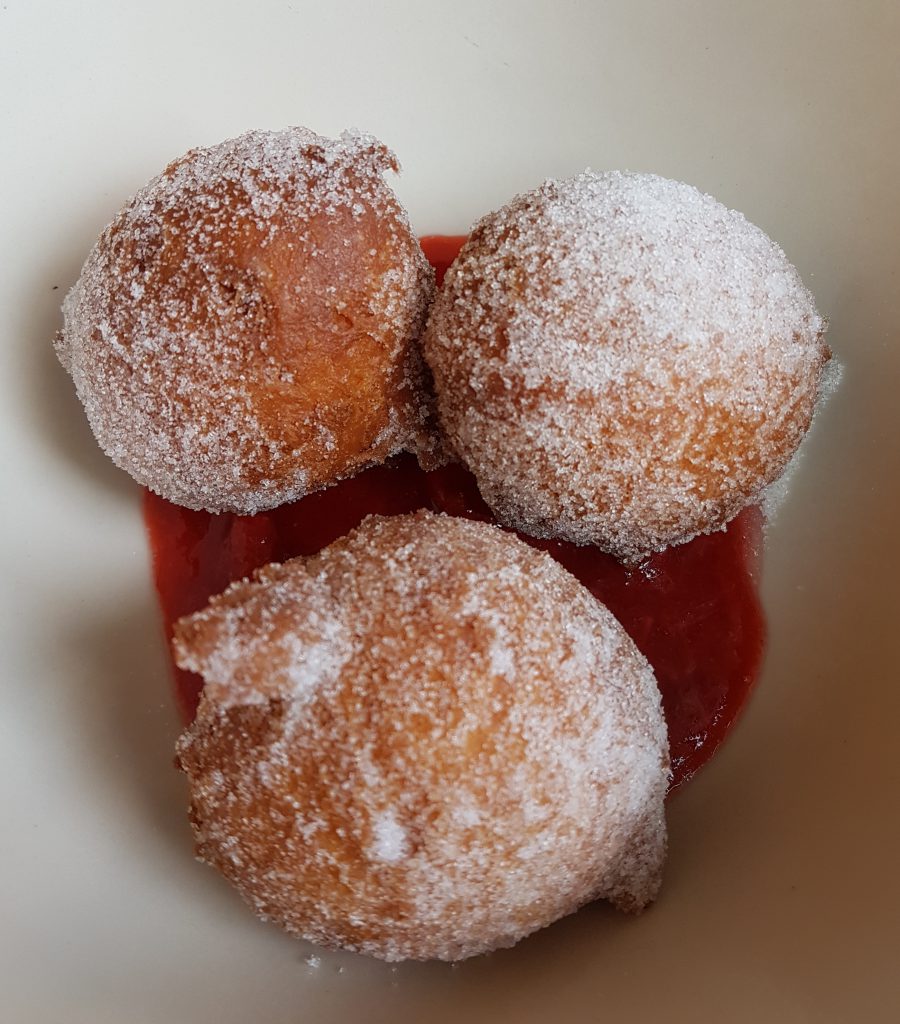 From Coppa it is a short walk to Blackbird Donuts. Sadly we had to give this a miss as we all agreed that even one bite of a donut was not possible at this point after the big lunch. So this is on the list for the next trip to Boston along with FoMu Ice Cream.
We met up with Boston Cousin and his wife Jenny at Hei La Moon in Boston's Chinatown, where as part of a multi-course dinner we enjoyed lobster with ginger and spring onion.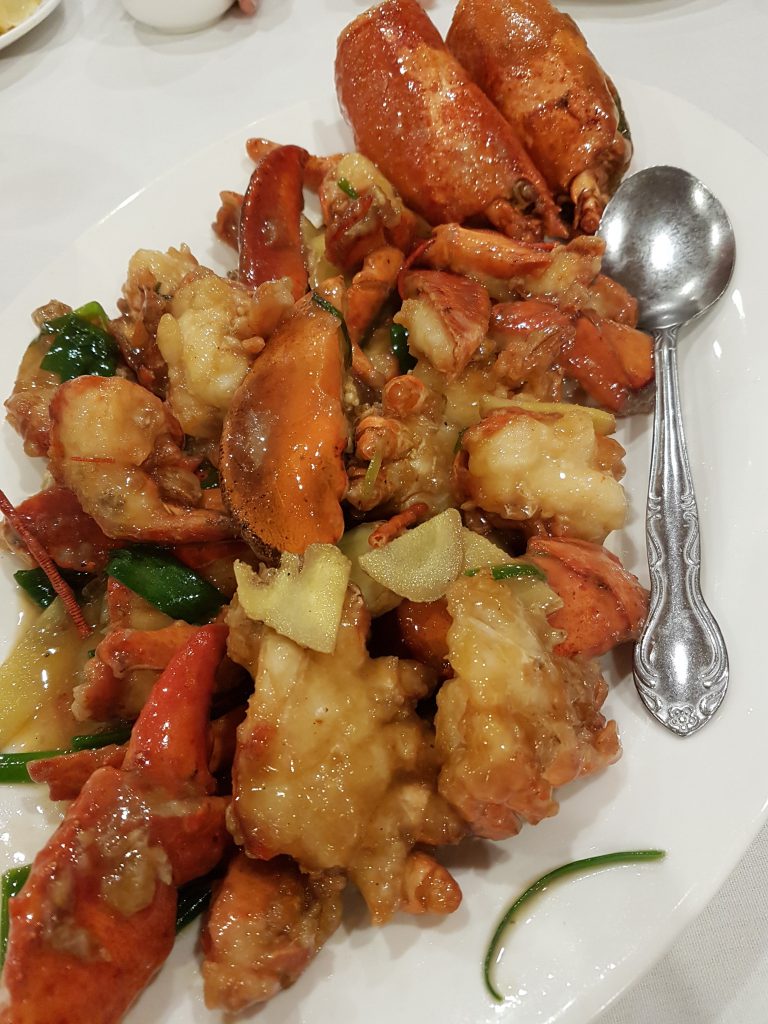 Lobsters can grow to quite a large size, as Boston Cousin was keen to impress upon us. This one was longer and thicker than his forearm.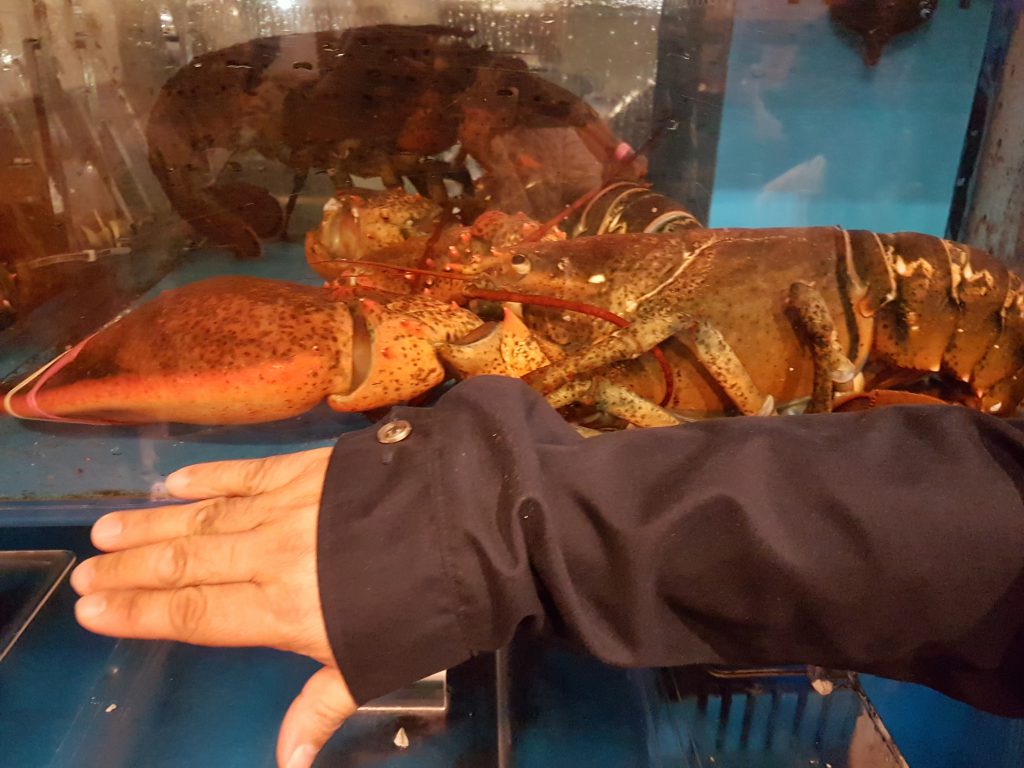 We managed to to tuck into another family lunch on our final day at Eataly in Prudential Center. I now wonder if I should have ventured into The Cheesecake Factory in the same building. Next trip, I am enlisting the help of the younger members of our family to navigate through the very long menu and the 33 types of cheesecake. Hats off to HK Cousin who managed to go there three times. Her mum recommends the Strawberry Shortcake and Lemon Raspberry Cream Cheesecake.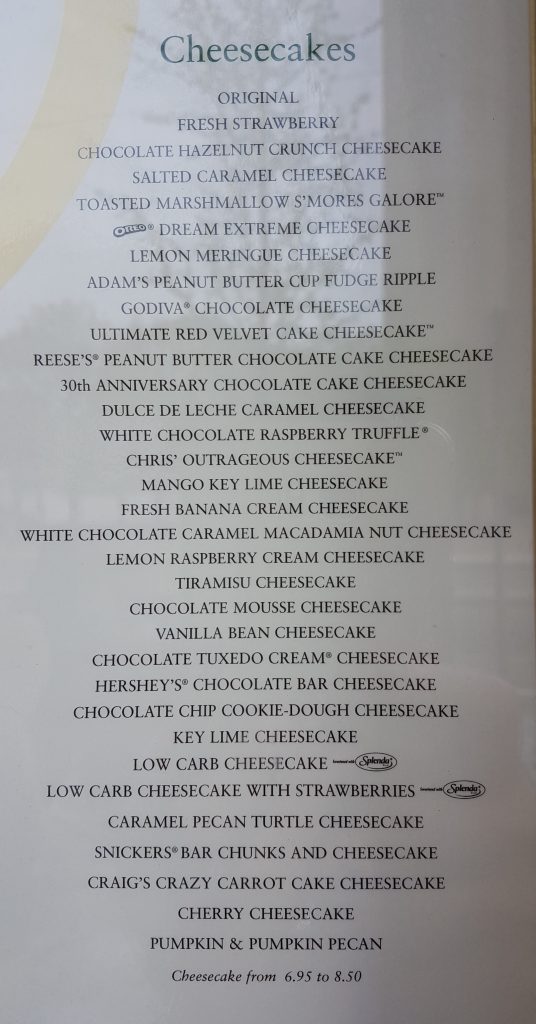 Later on I will introduce you to Ipoh Auntie and Ipoh Cousin with whom I hope to share some local specialities next week. In the meantime I aim to write up my notes about different aspects of food, culture and shopping in Boston. It turns out that jet lag has its plus points.