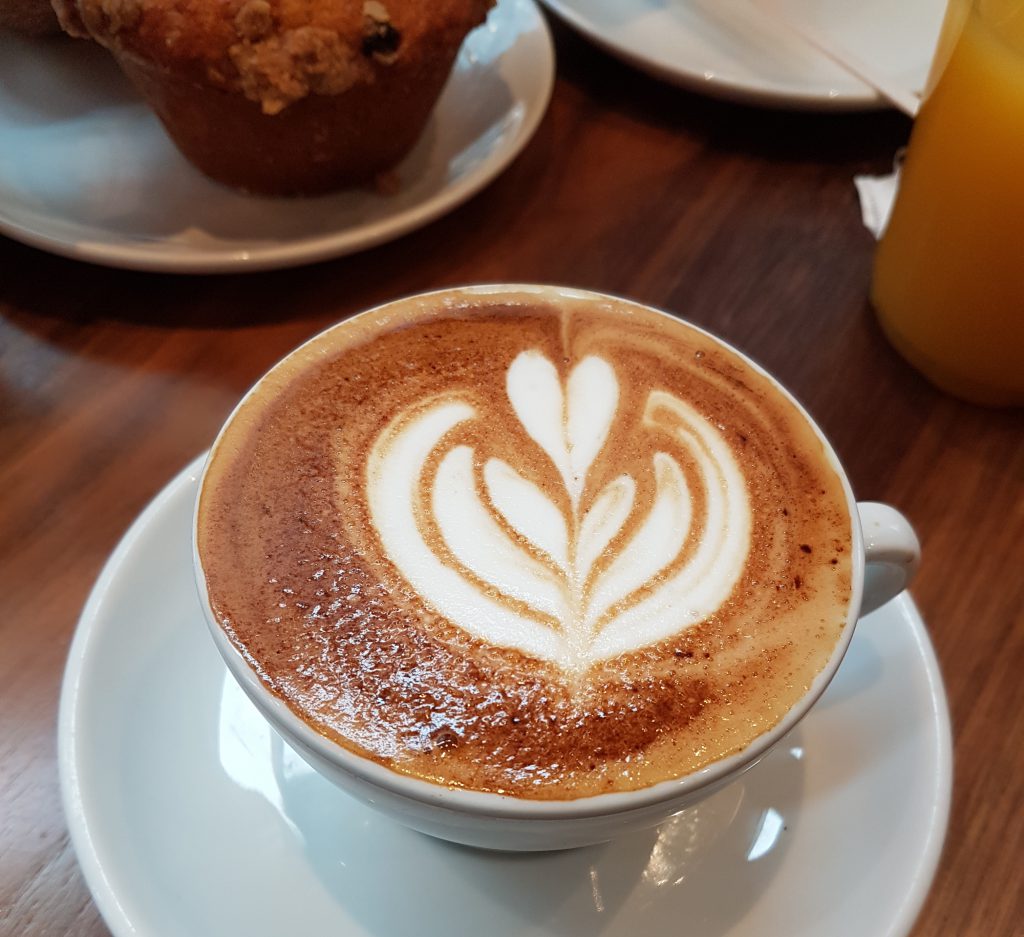 What does it take to get your morning off to a great start?
I am conscious of the fact that it will soon be Good Morning Kuala Lumpur as I am perched in another airport lounge waiting for another airline flight.
There was a time when travel writers would sit in cafes, fans whirring on the ceiling, a cocktail on the edge of the rickety table. The telephone rings, a fight breaks out in the distance and of course, a stunner of a woman walks in.
Now we have the nondescript comfort of an airport lounge with some 1980s ballad playing through the sound system and whiffs of chicken tikka masala emanating from the kitchen. The gorgeous women are downstairs shopping in Hermes, Gucci and Prada.
But writing is still writing and I am going to attempt to list the three breakfast places we enjoyed in Boston.
First off, Flour Bakery and Cafe was what we hoped would be our answer to Gail's in London. It was very good but the coffee was nothing to write home about.
We recommend the almond croissant, mushroom brioche, raspberry and rhubarb muffin and their signature banana bread. There were many other things we could have eaten but you know, there is lunch to consider.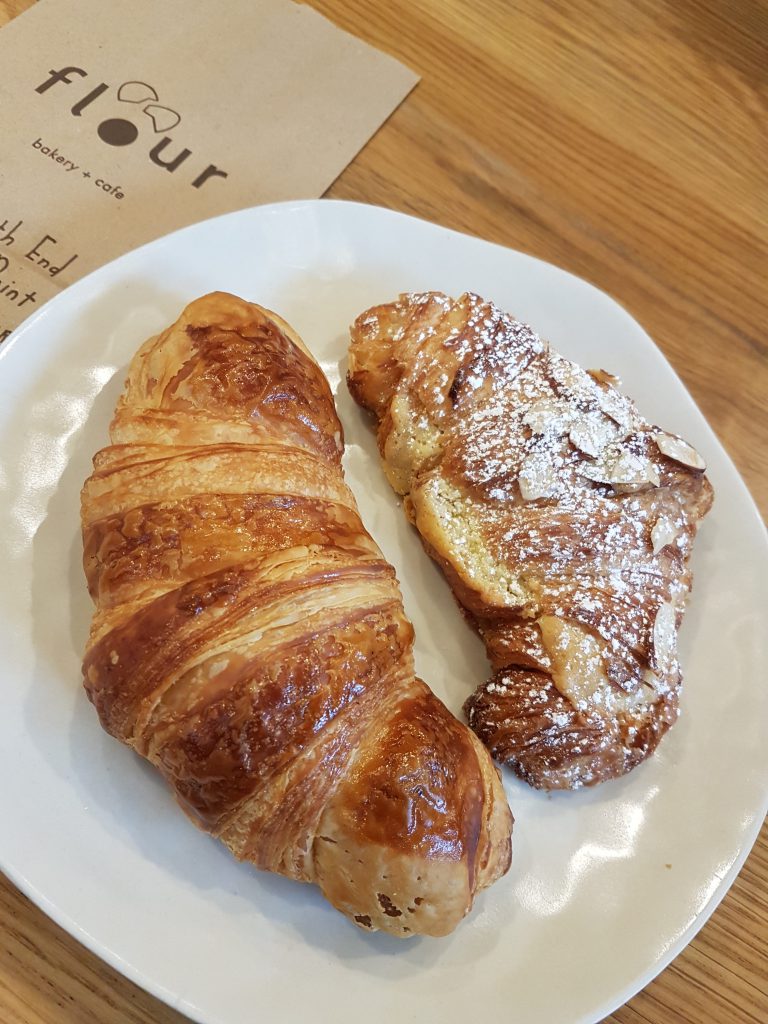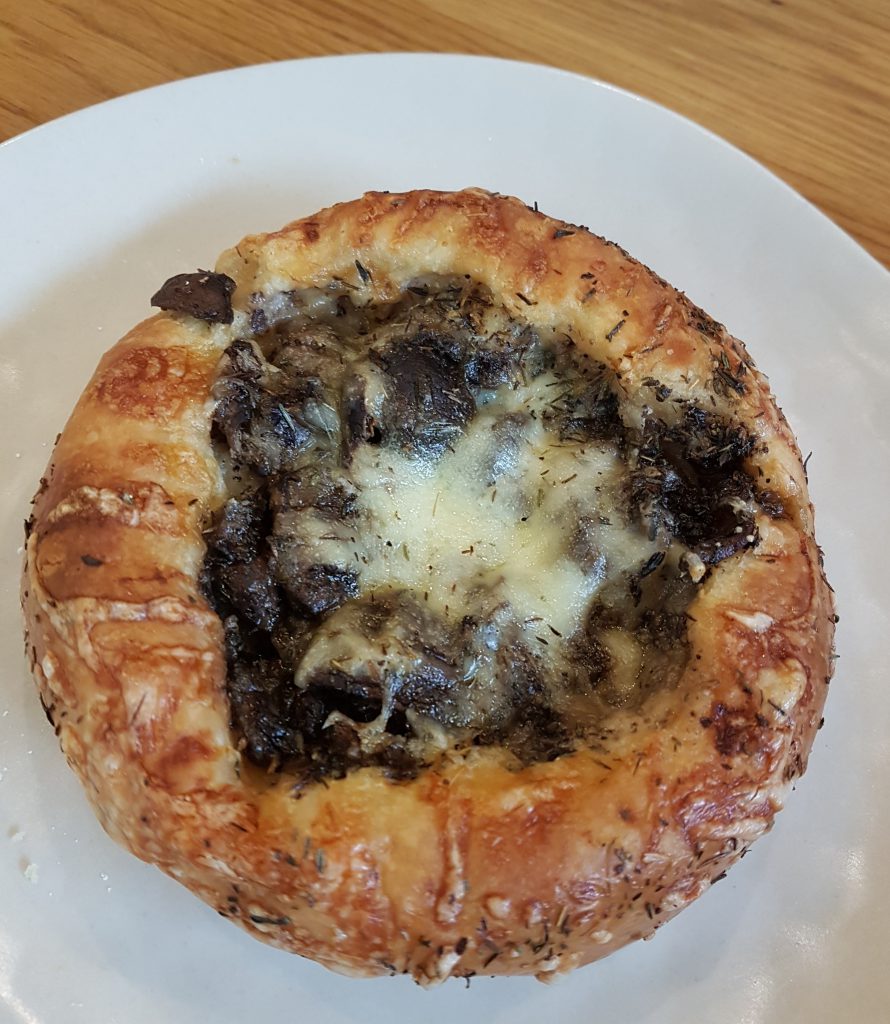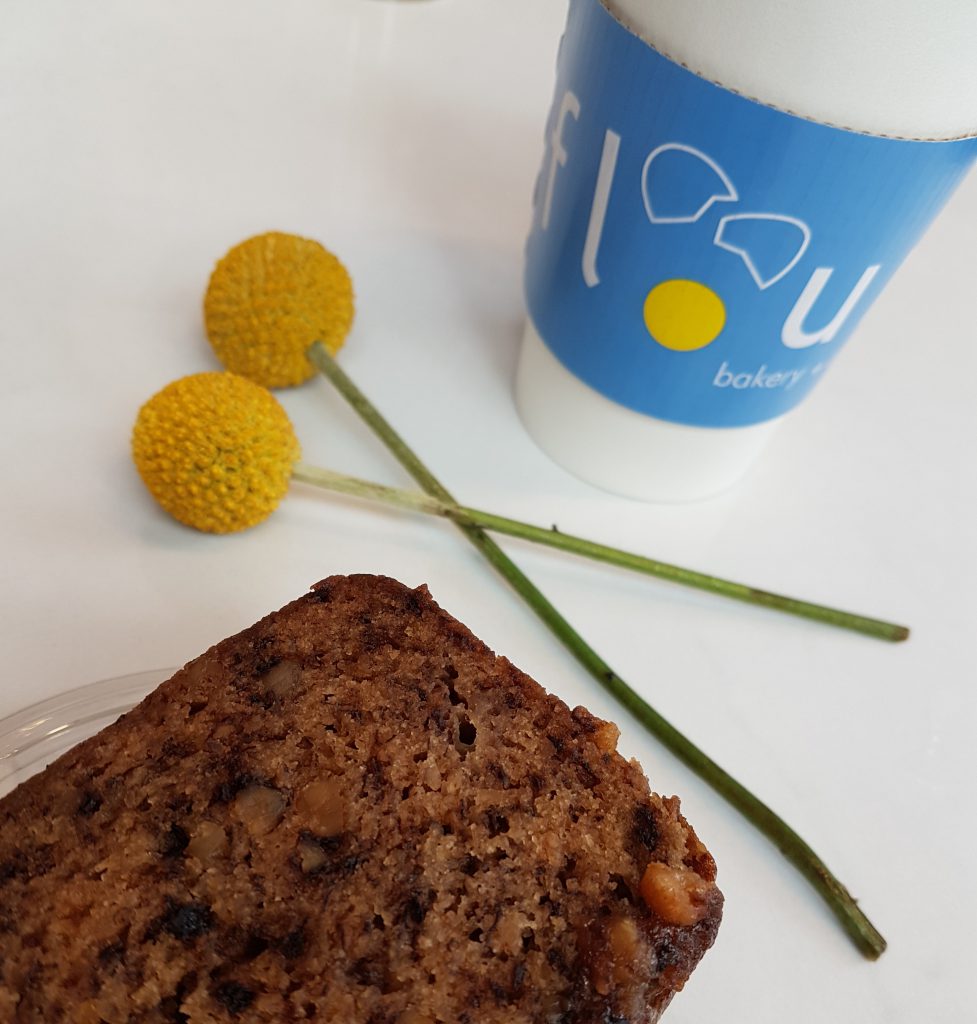 There is a range of goodies to take home too…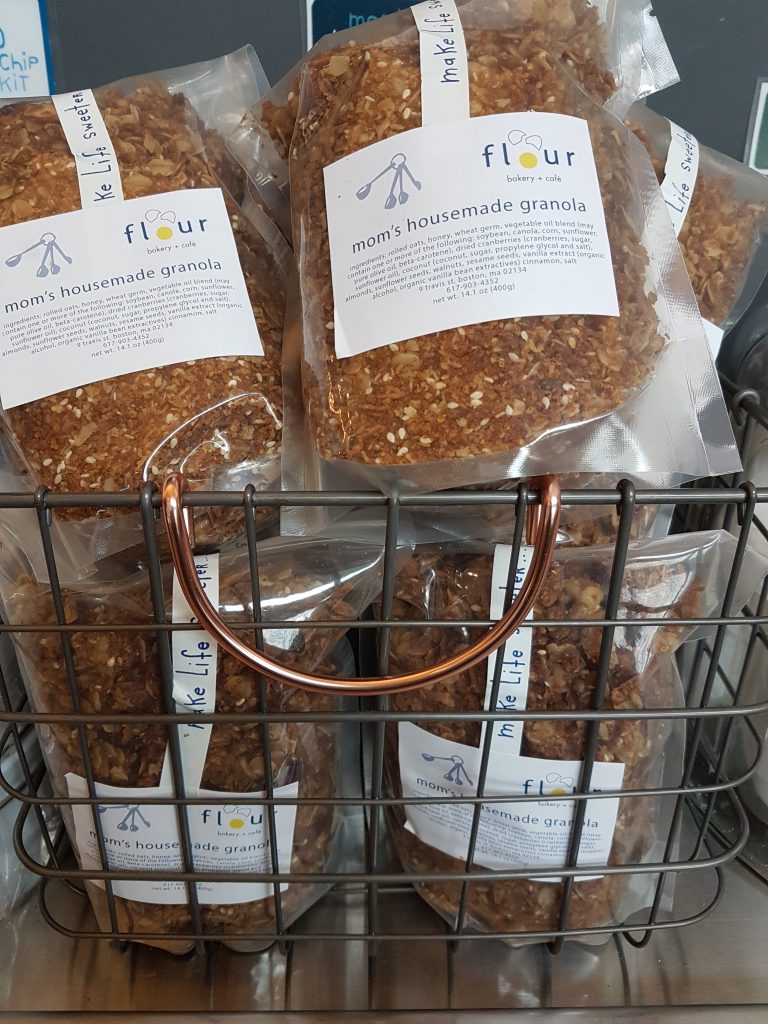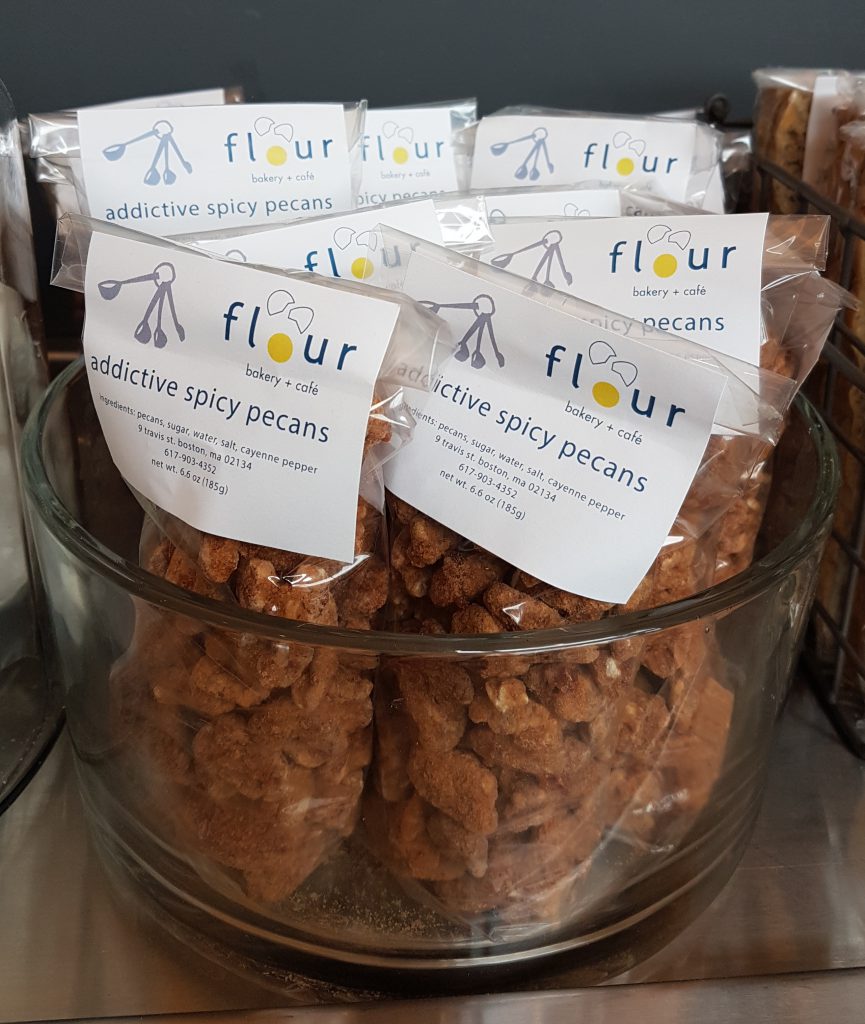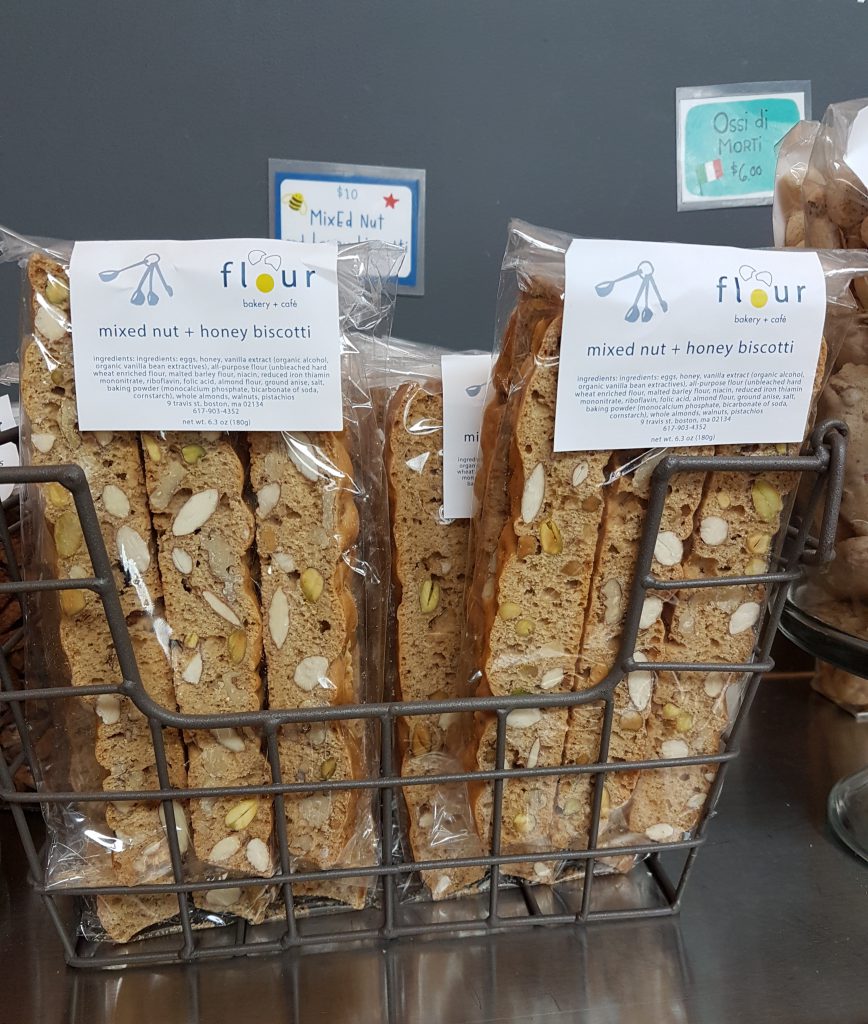 Ogawa Coffee is situated in the appropriately named Milk Street and is from Japan. So the coffee will be taken seriously and there is the added bonus of my favourite matcha latte.
We had a smoked salmon bagel and avocado on toast. Mr Gochugaru rates this cafe very highly on his coffee scale. I would definitely return because it was quieter than Flour and because it offered green tea. The food was spot on as is the location close to many sites along Boston's Heritage Trail.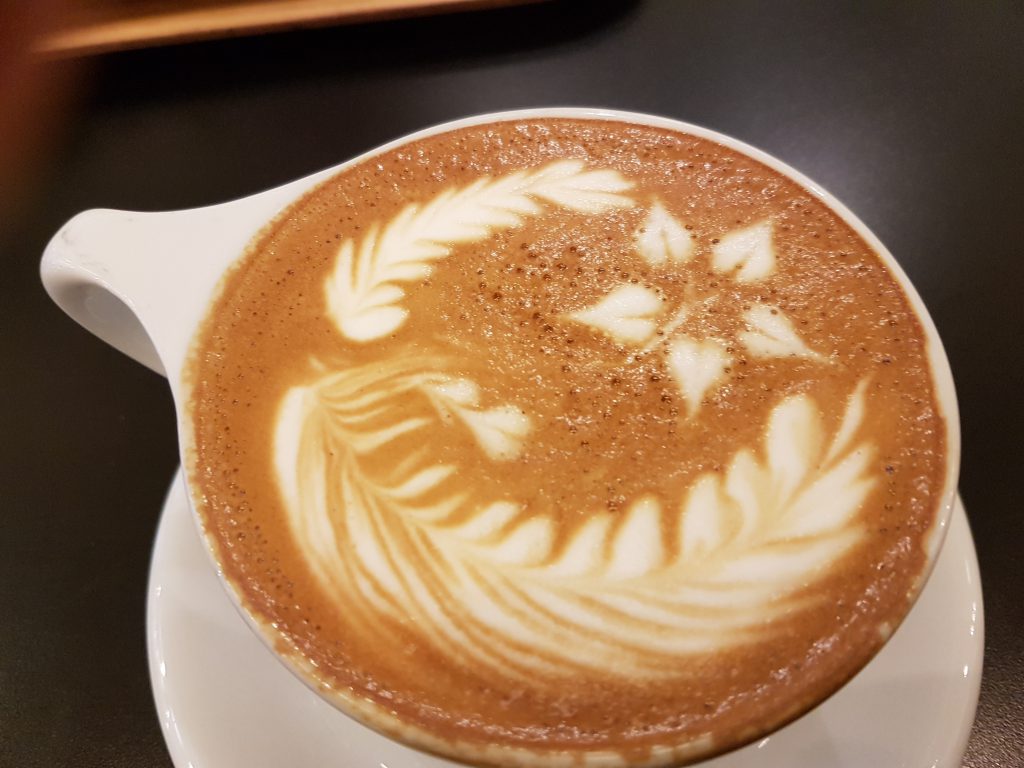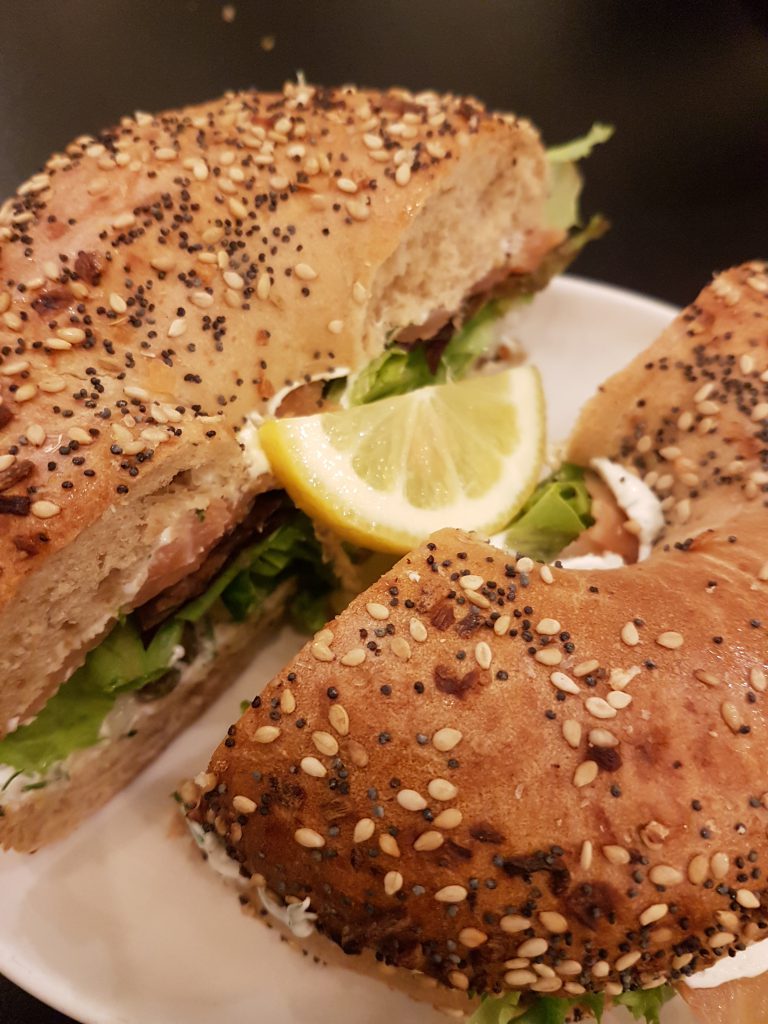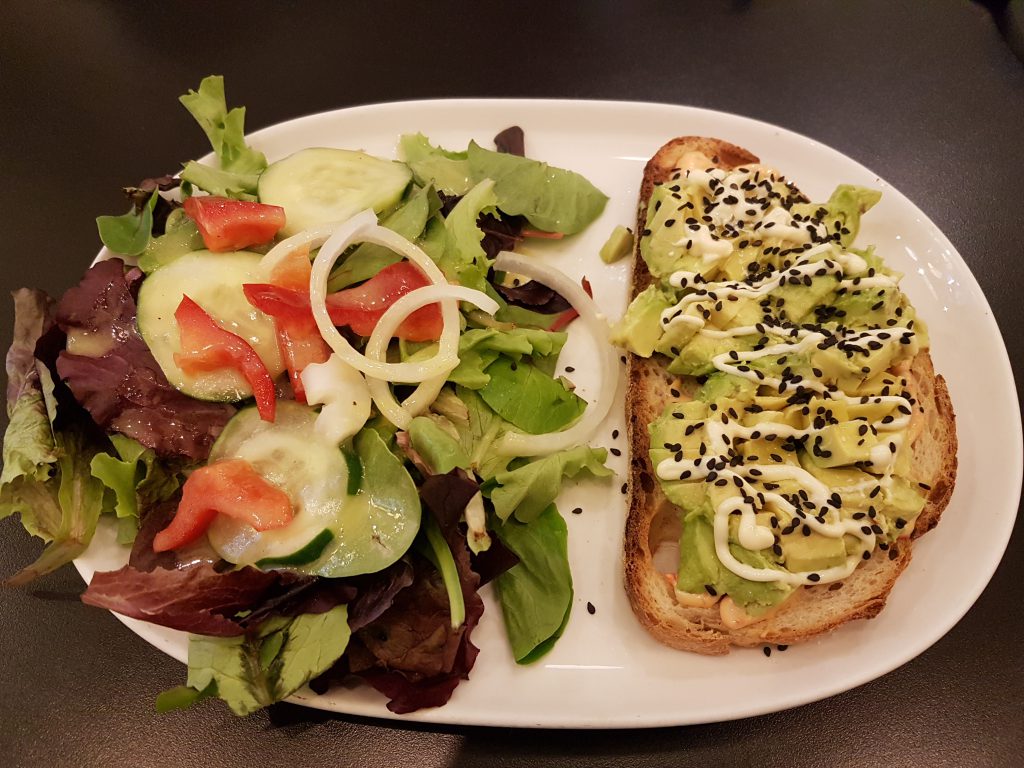 Finally, George Howell Coffee is where you would go if you were really, really serious about your coffee. There are two convenient locations near Boston Common, in the Godfrey Hotel (Downtown Crossing) and in Boston Public Market (Haymarket).
The coffee is great, the bakery goods are fine, there were tourists as well as lots of guys with their laptops so this would be a great meeting place or a great place for a meeting. I had a Union Square Donut which I highly recommend.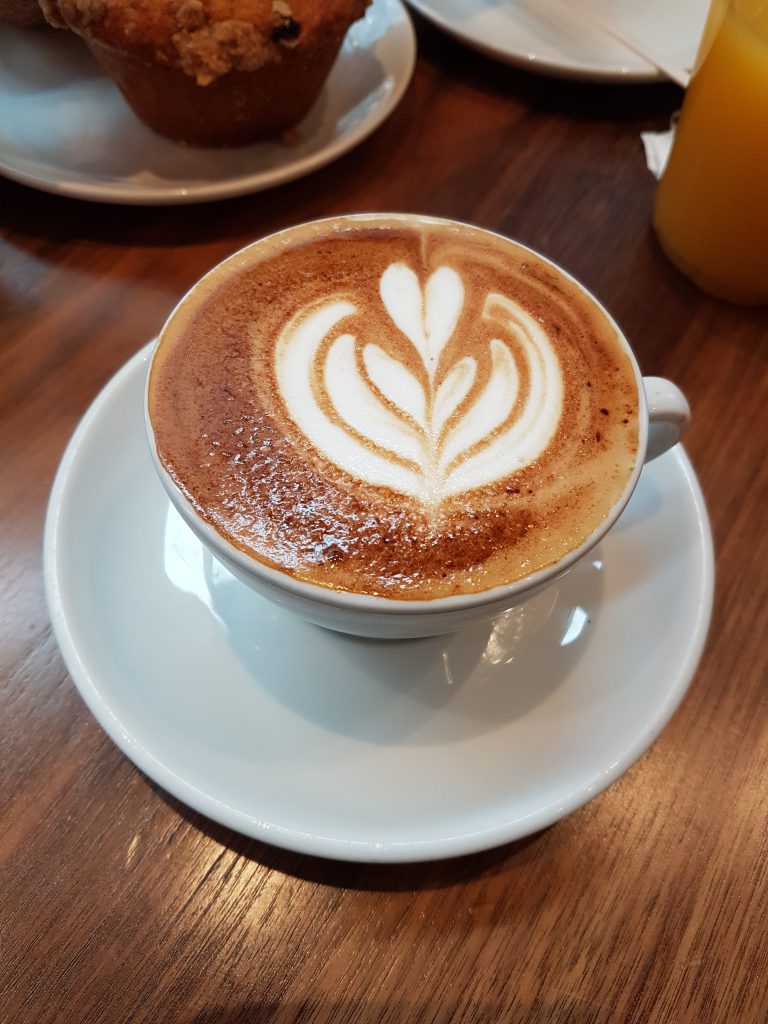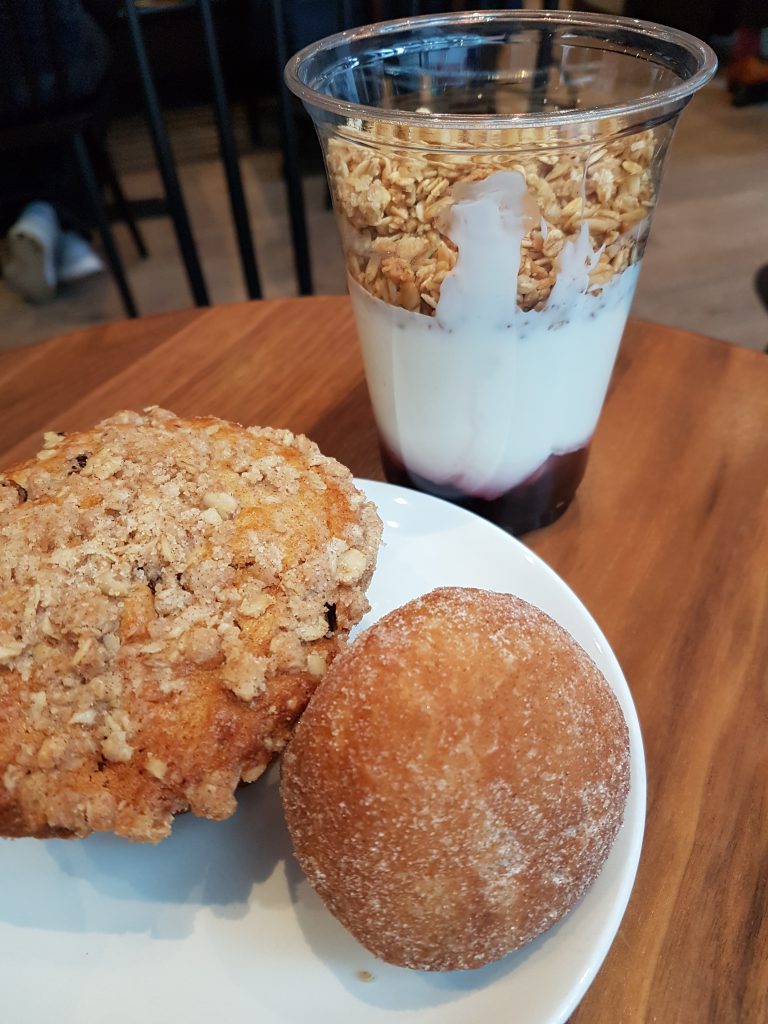 It's time to board the flight. I was so relieved at having survived this past week (with repairs to a leaking roof, major readjustment of a temperamental heating system, redecoration of a water-damaged section of the kitchen and installation of a new washer-dryer) that I positively walked into my Korean language class this morning with a spring in my step.
A happy day calls for a happy cake and as soon as I arrived home from the class, and even before packing my bags, I made up a recipe for Kumquat and Almond Cake and I have stuffed a slice in to my handbag for the flight.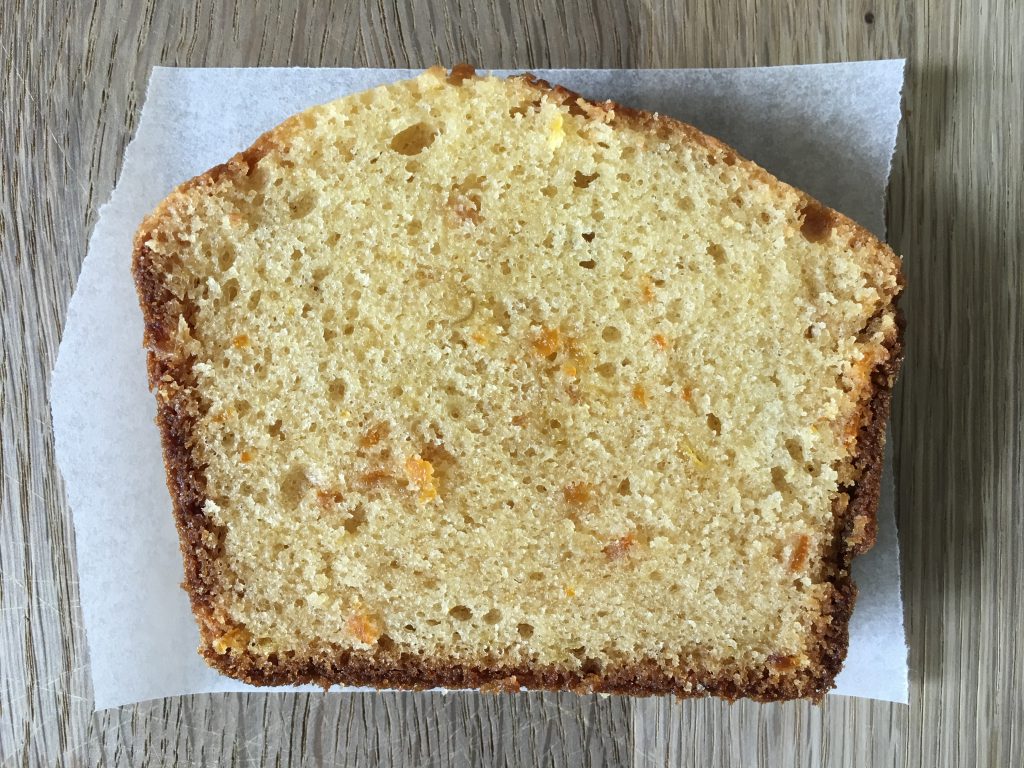 I love Flour's motto: Make Life Sweeter…Eat Dessert First. This post is dedicated to A who is the sweeter-toothed half of Travel Couple because every time we dine together he looks at the dessert menu first.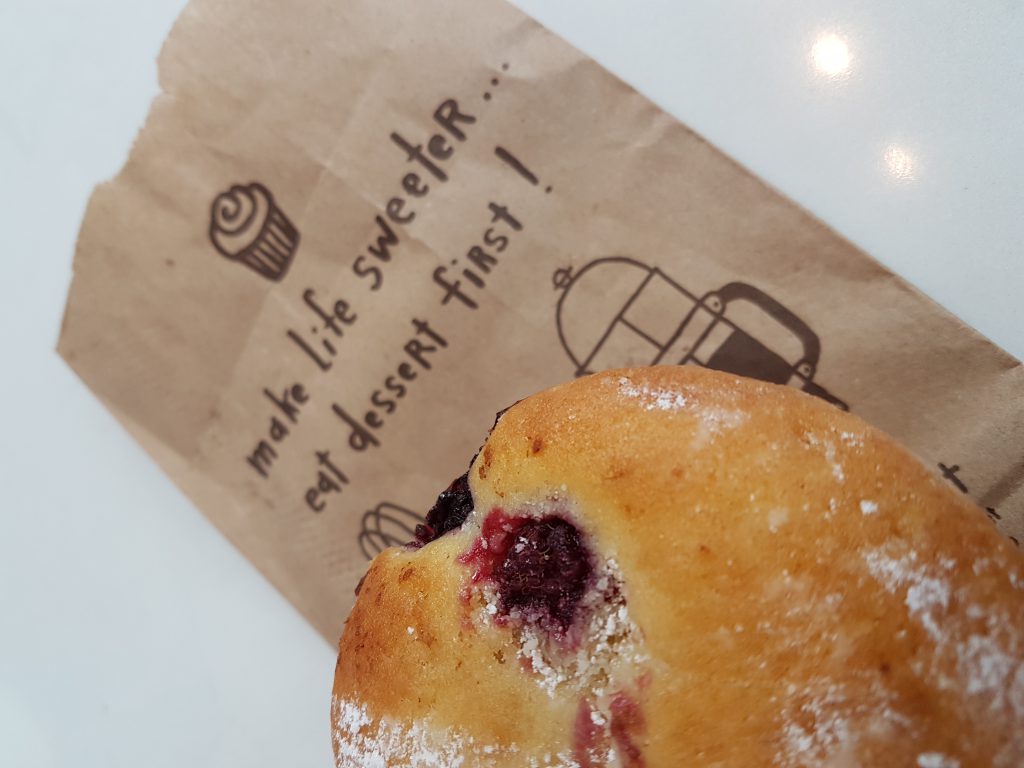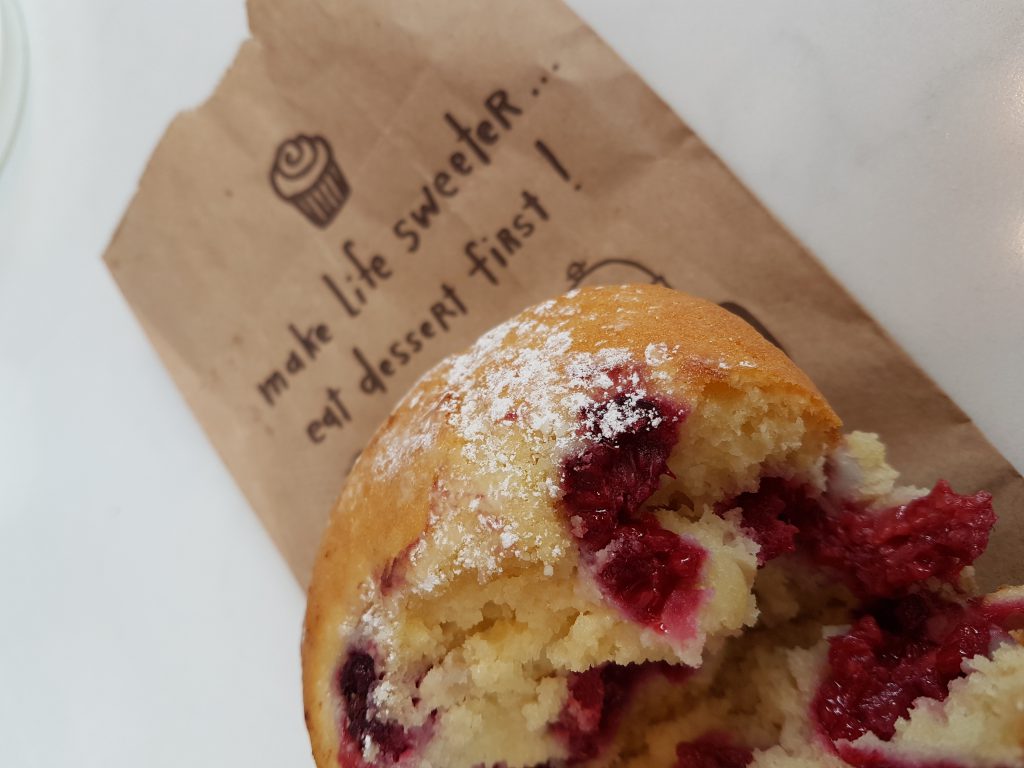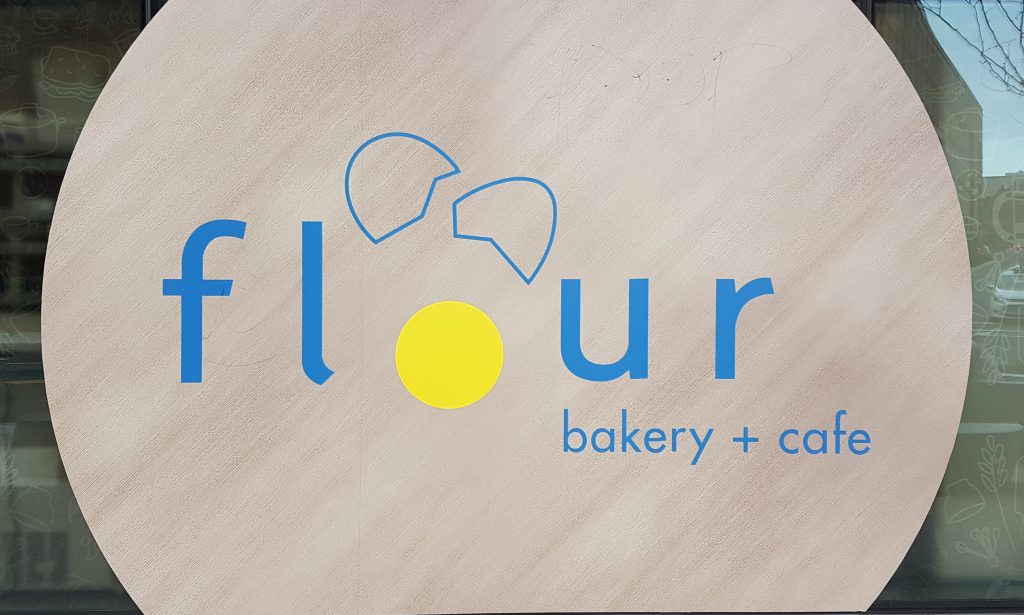 Goodnight London, Gochugaru Girl has left the Airport Lounge.