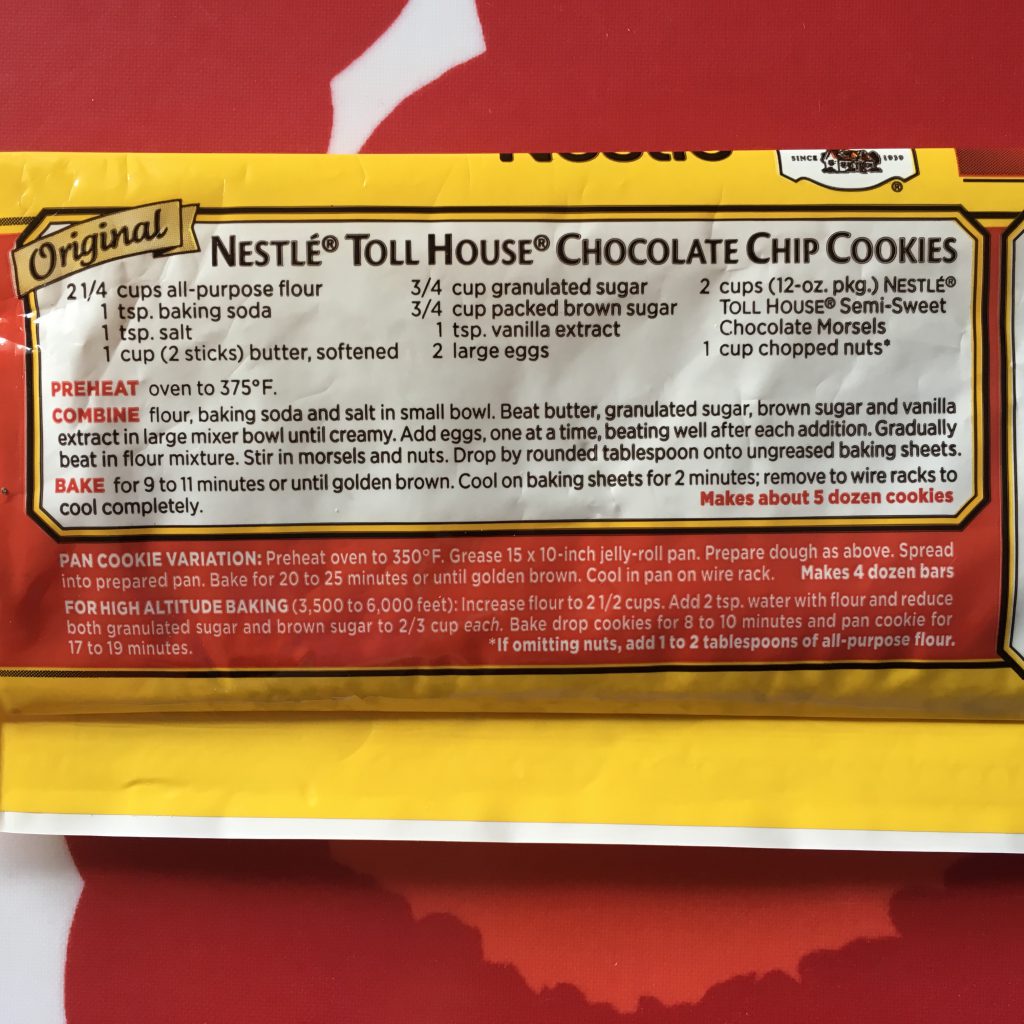 In reassessing the original Toll House Chocolate Chip Cookie, I realised that I would struggle to make it the American way.
I am trying to figure out the reason most American recipes call for cups instead of weighing scales. Perhaps it was the best way forward with such a diverse immigrant society: imperial vs metric can be confusing so why not use a standard cup? Even if your cup is not exactly the same as my cup, nevertheless it is a cup. Maybe it is easier to transport cups instead of weighing scales across such a big country.
The original recipe caused me a bit of a headache as I value precision when it comes to baking. Maybe this is why it took me over 30 years to get to the point of making these cookies.
How do you measure ingredients using a cup? Do you sift the flour before or after measuring it? What is the difference between 3/4 cup granulated sugar and 3/4 cup packed brown sugar? How do you equate one cup with two sticks of butter? Is baking soda a mix of baking powder and bicarbonate of soda?
So I am going to respectfully leave the Toll House Cookie recipe intact and give my version of it using metric measurements. To get to this stage, I measured the American recipe several times using cups, and then wrote down the metric equivalent. Please round up or down by a few grams if your scales weigh in increments of 5 grams. The sugar content can be reduced by a third without compromising the sweetness of the cookie.
I am calling these Boston Chocolate Chip Cookies as a reminder of our happy holiday there.
For the Cookies:
288 g plain flour
½ teaspoon baking powder
½ teaspoon bicarbonate of soda
½ teaspoon salt
228 g unsalted butter, softened
156 g unrefined granulated sugar (104 g reduced)
116 g light soft brown sugar (78 g reduced)
1 teaspoon vanilla extract
2 large eggs
348 g NESTLÉ® TOLL HOUSE® Semi-Sweet Chocolate Morsels
100 g walnut halves, chopped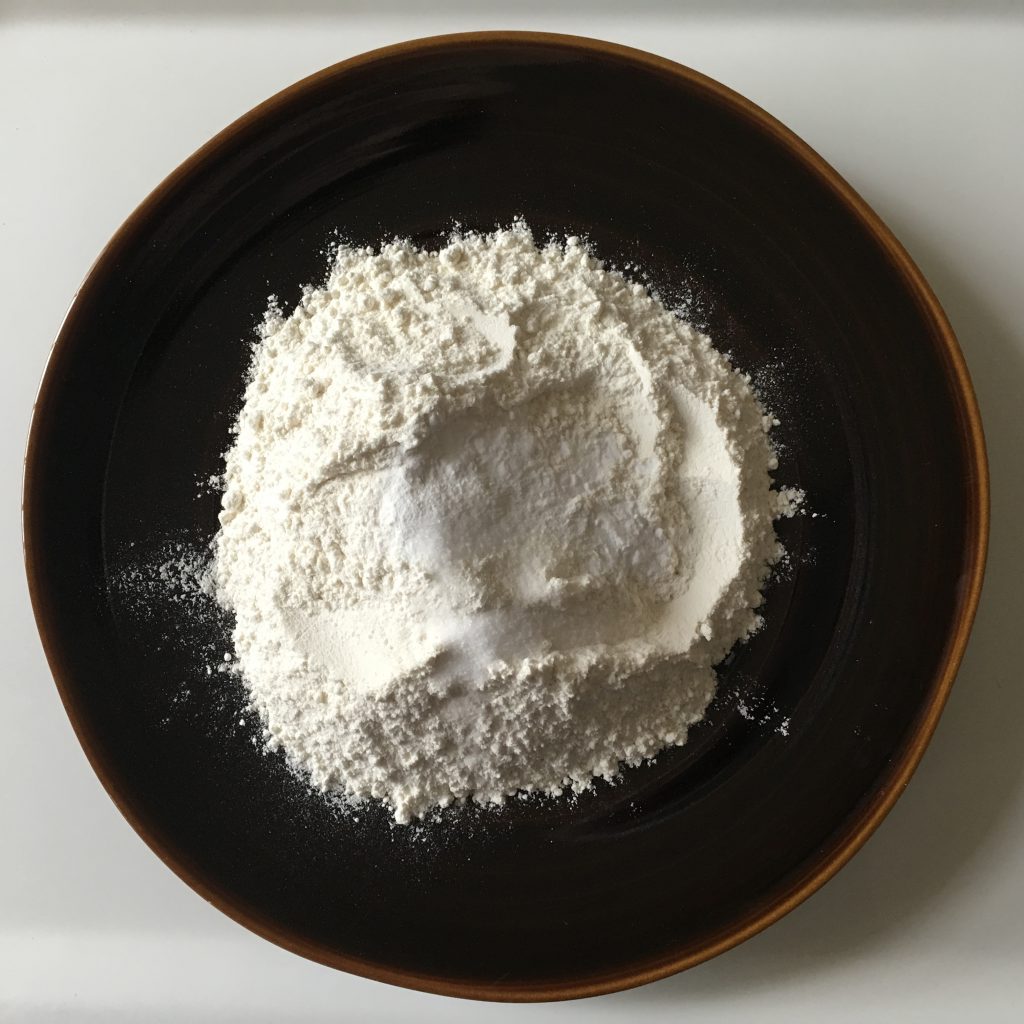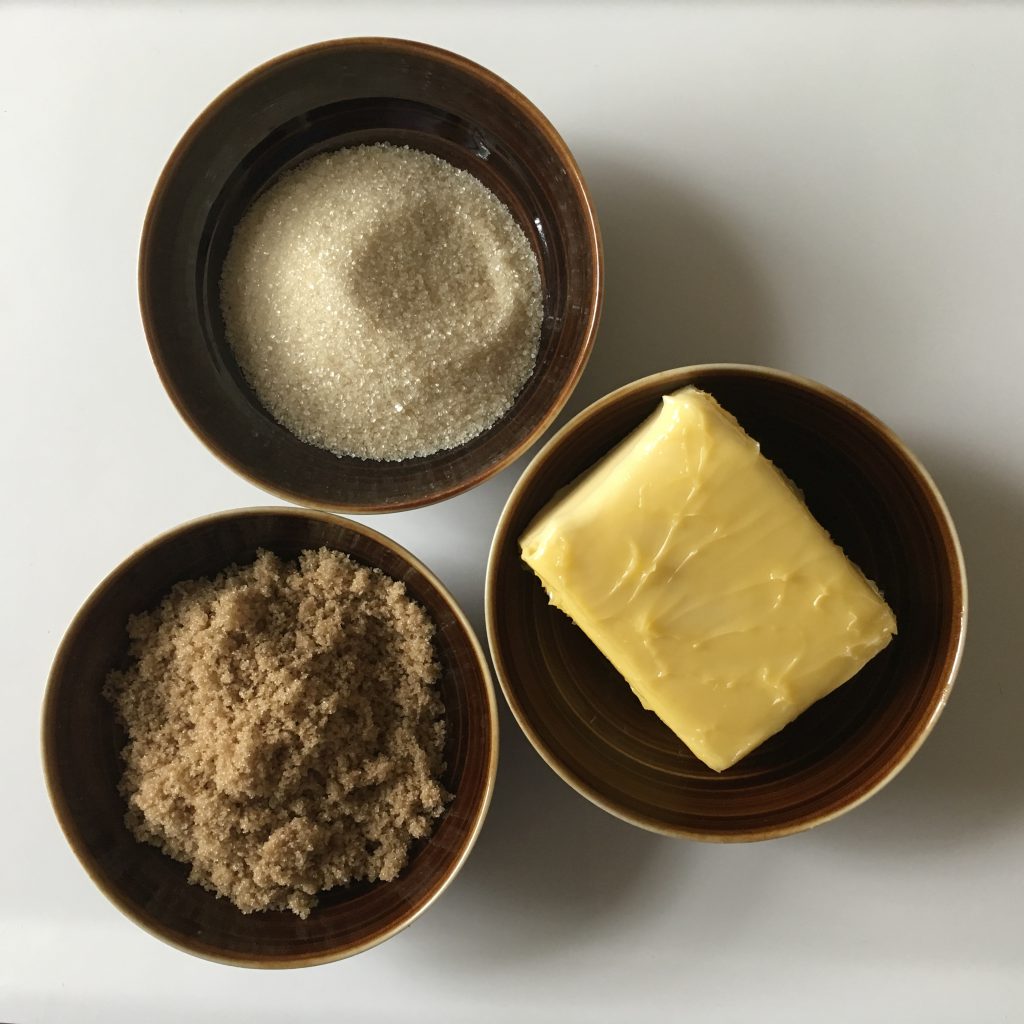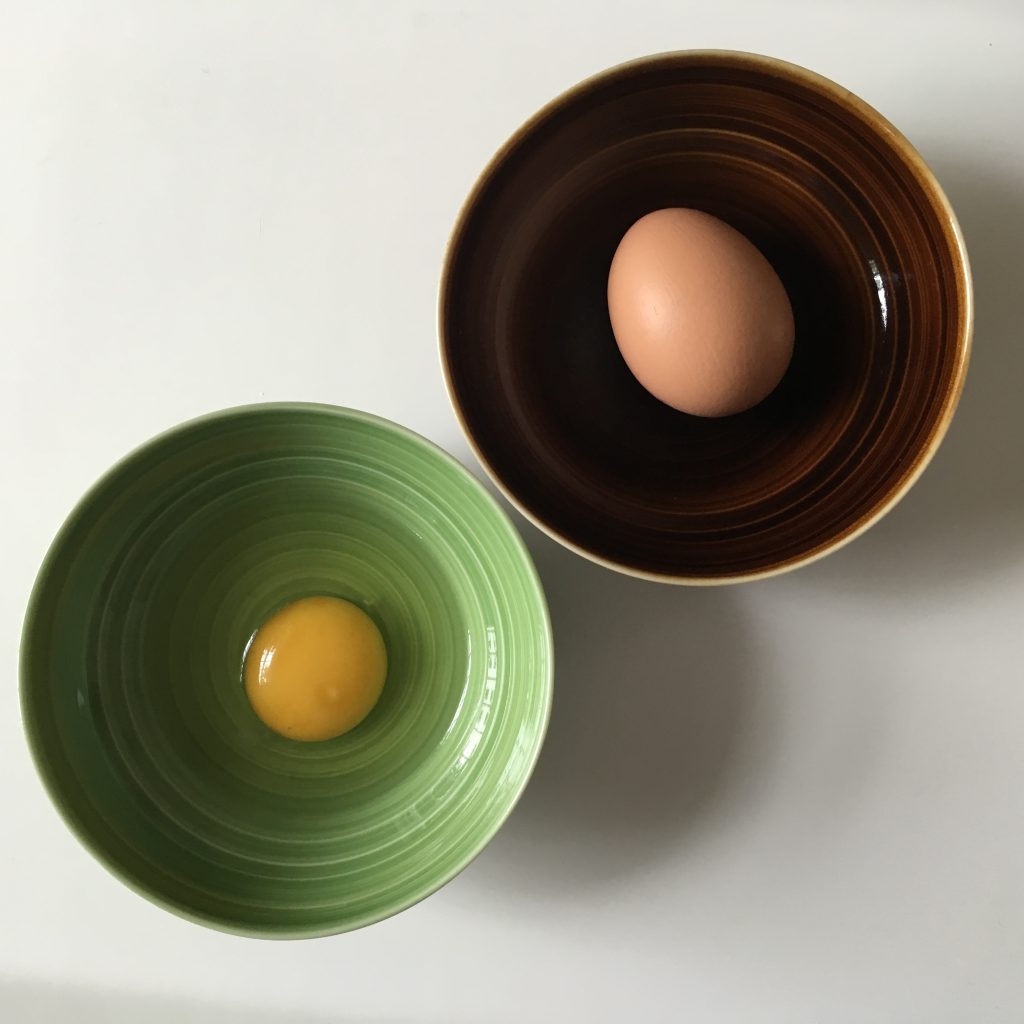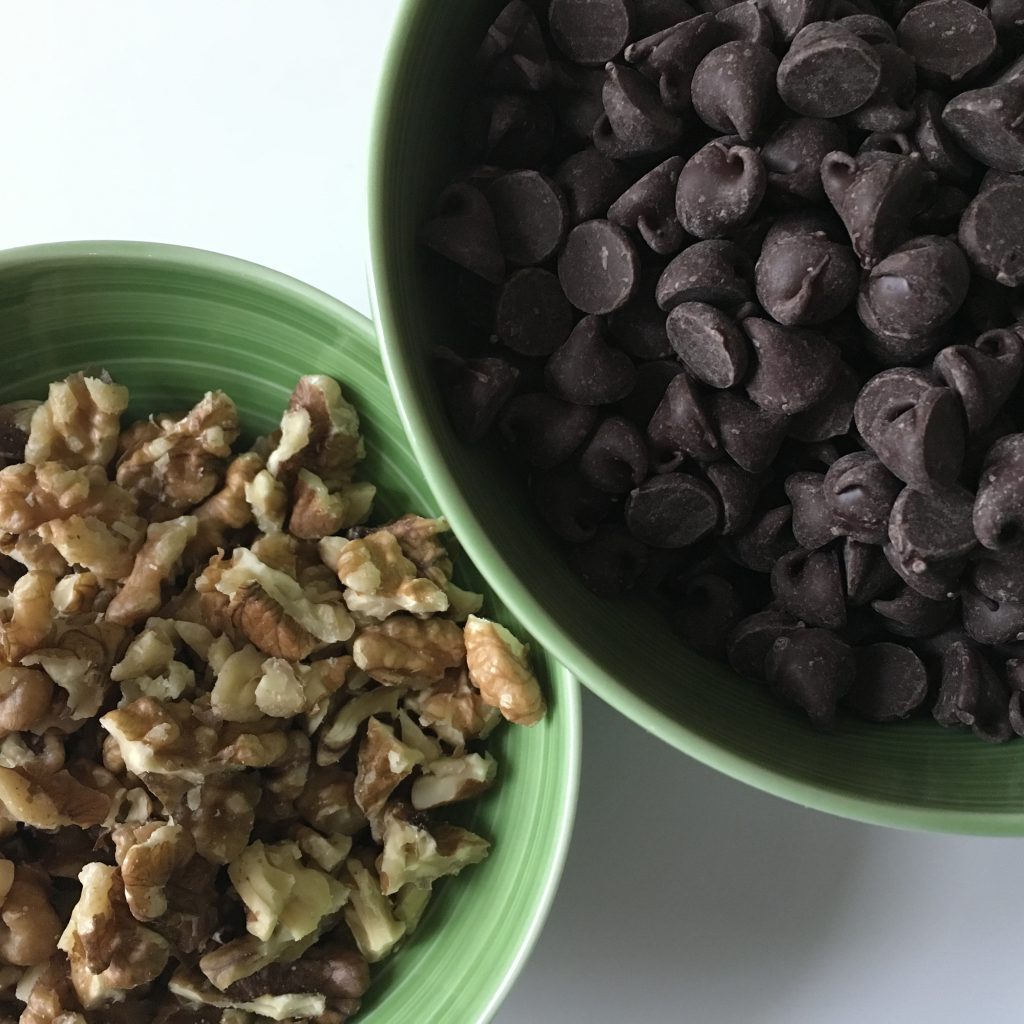 You will also need two baking sheets. I bought these USA Pan baking sheets from Crate and Barrel. They are non-stick and the cookies just slid off them. I was so happy I nearly cried.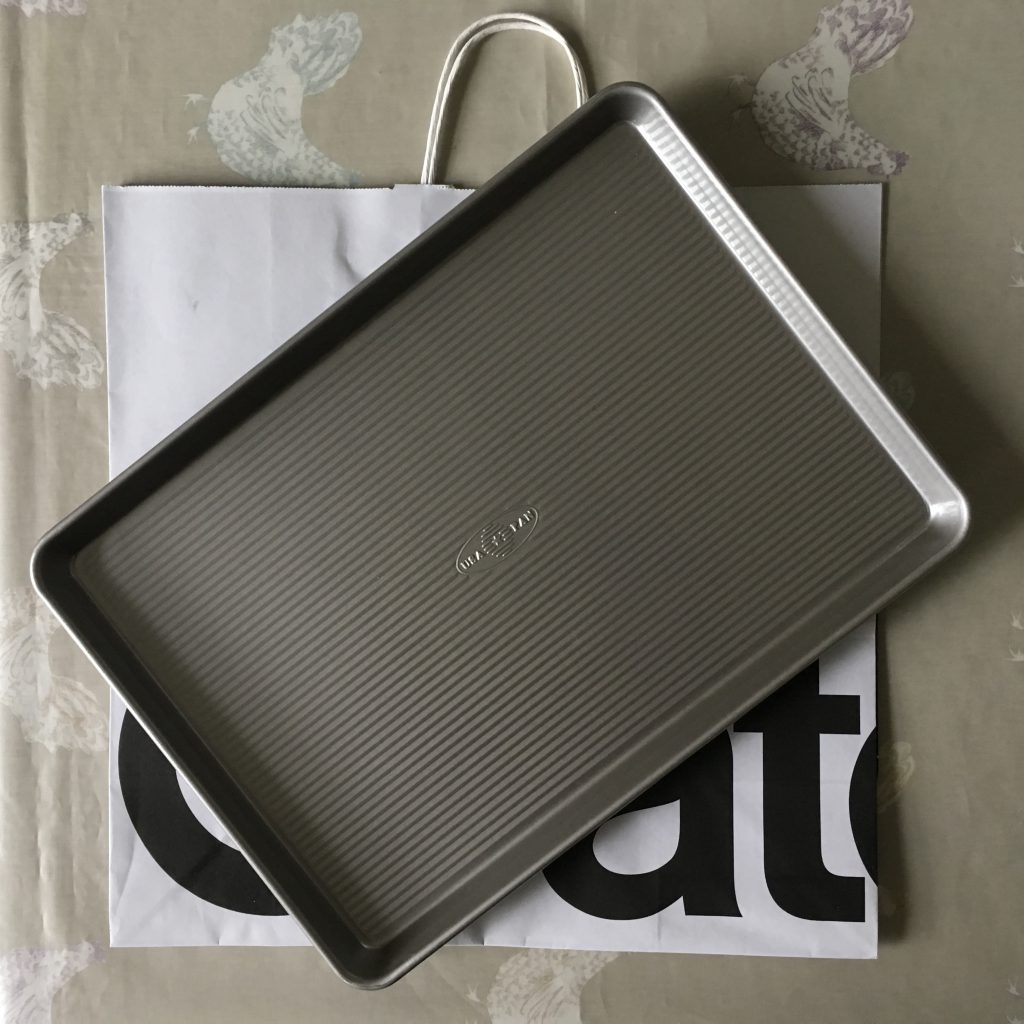 How to Make:
Preheat the oven to 180° C/ 375° F/ Gas 4.
Sift the flour, baking powder, bicarbonate of soda and salt onto a large plate or bowl. Leave aside.
Beat the butter, granulated sugar, soft brown sugar and vanilla extract in large mixing bowl until the mixture is lighter in texture and colour. Note: the texture remains slightly brown and granular and we are not aiming for a cream colour or fine texture.
Crack the eggs into a bowl, beat lightly then gently stir into the butter and sugar mixture.
Gradually add in the flour and continue to beat until everything is incorporated.
Add in the chocolate morsels and nuts. Give the mixture a final stir to distribute the chocolate and nuts evenly.
Using an ice cream scoop, divide the dough onto the ungreased baking sheets. I used a normal-sized ice cream scoop.
Place the trays in the oven and bake for 18 minutes. The cookies should look light golden brown and feel just slightly firm in the middle when ready.
Leave the cookies on the baking sheets until sufficiently cool enough to be transferred onto wire racks to finish cooling.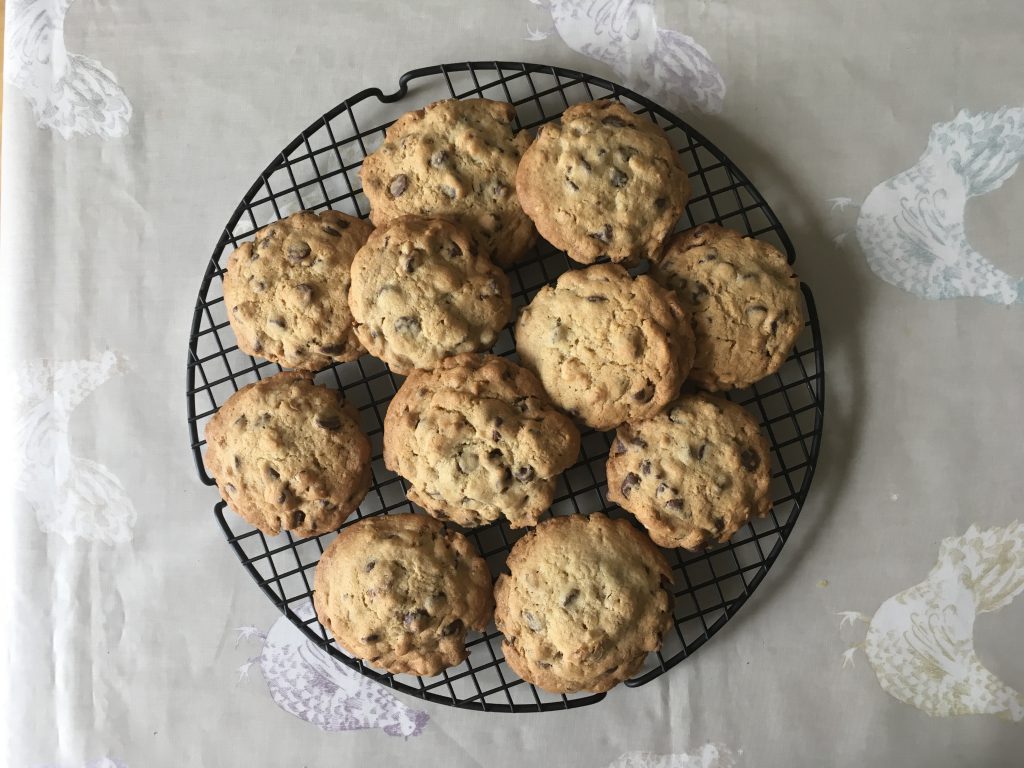 What other challenges are there? These cookies were the most wonderful chocolate chip cookies that I have made (goodbye to all my previous recipes) and I kind of wish I had converted the original recipe earlier. But better late than never. I am going to turn 51 next month and am aiming to shake off some psychological chains that have been a bind for a very long time.
Nestle makes more than one type of chocolate morsels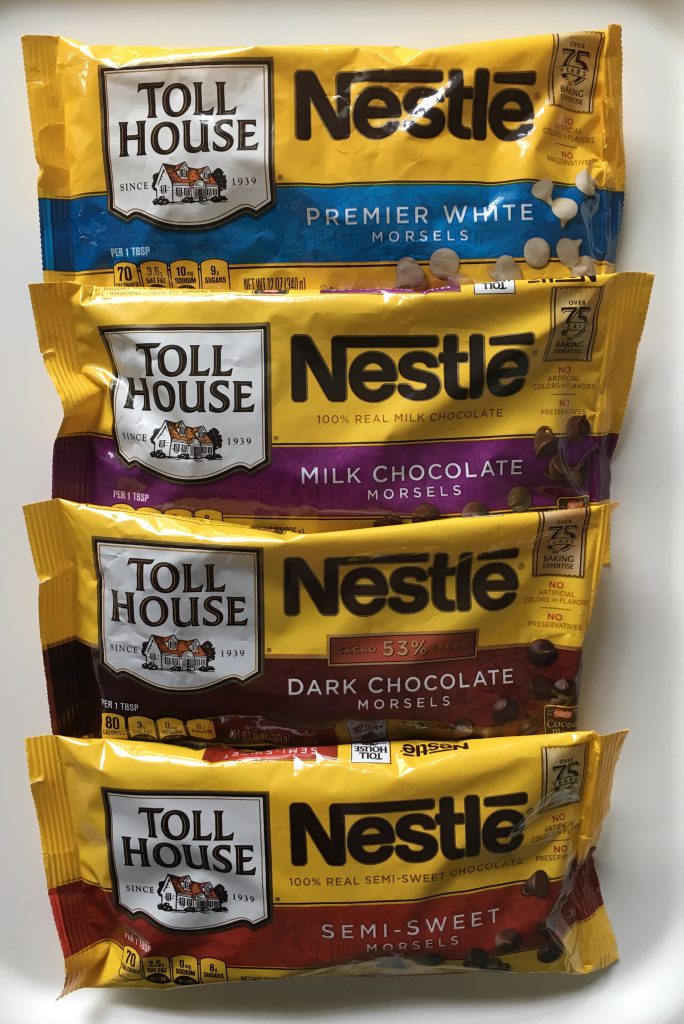 From left to right: dark chocolate morsels, semi-sweet morsels, milk chocolate morsels and premier white morsels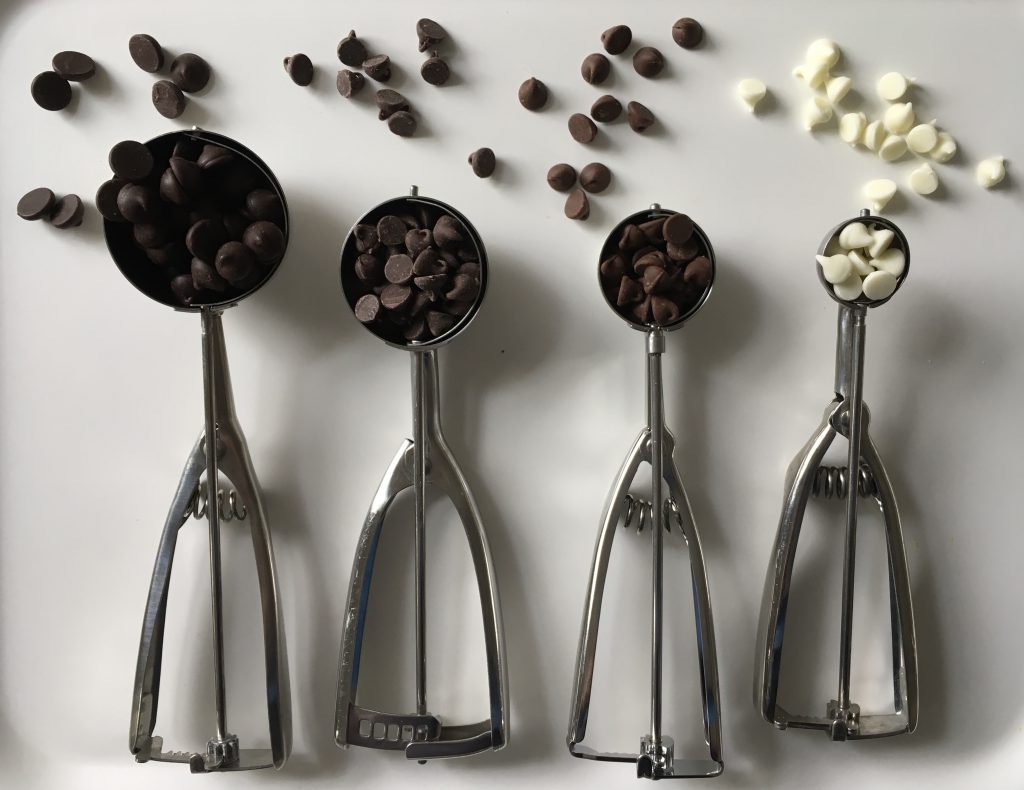 I am attempting white chocolate, cranberry and pecan cookies next, followed by milk chocolate and salted peanuts. Like the first settlers in Boston, it's a whole new world as far as I can see.