A lot has happened over the last seven days.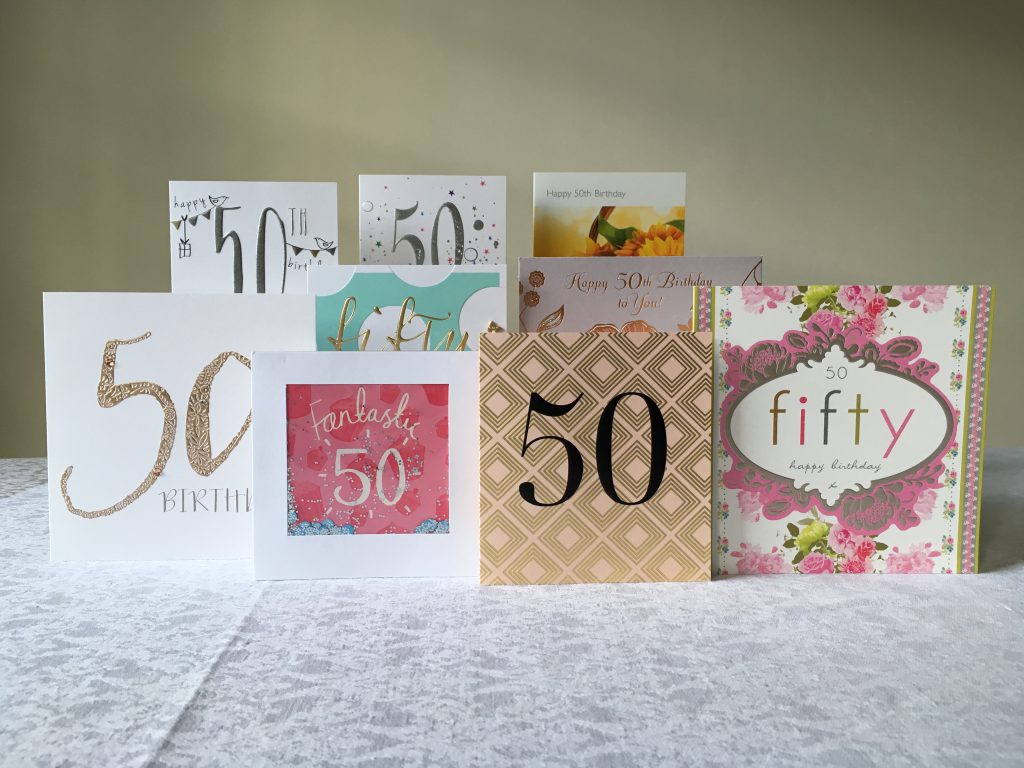 Both the Queen and I have been celebrating our birthdays.
Her Majesty's birthday is definitely the one birthday to celebrate this year. Who can object to an actual birthday (April 21) and an official one (this year on June 11)?
The most frequent question from friends was how I was going to mark turning 50. More embarrassingly, did I think that Mr Gochugaru would surprise me?
Well, if he did anything out of the ordinary (get dressed, eat breakfast, go to work) that would not be a surprise, that would be a shock.
The thing is, we have always enjoyed each other's company and every day is a happy day, so birthdays or anniversaries tend to drift by. We could be spending it, as we did one evening last week, replacing the worn-out hinges on the fridge door. It was a bit like domestic knee replacement.
Looking back at the past 50 years, there are significant milestones: marriage at 23 and before that, deciding at 13 to trust in God's promise that whoever puts their faith in Jesus Christ will not perish but have eternal life (John 3: 16 and 17).
Raising three children has taken up a lot of time, energy and resources but it gave us (and still gives us) a lot of happiness. They are kind, considerate and on the whole quite presentable.
Juniors 3, 1 and 2, as depicted by Paris Baguette cups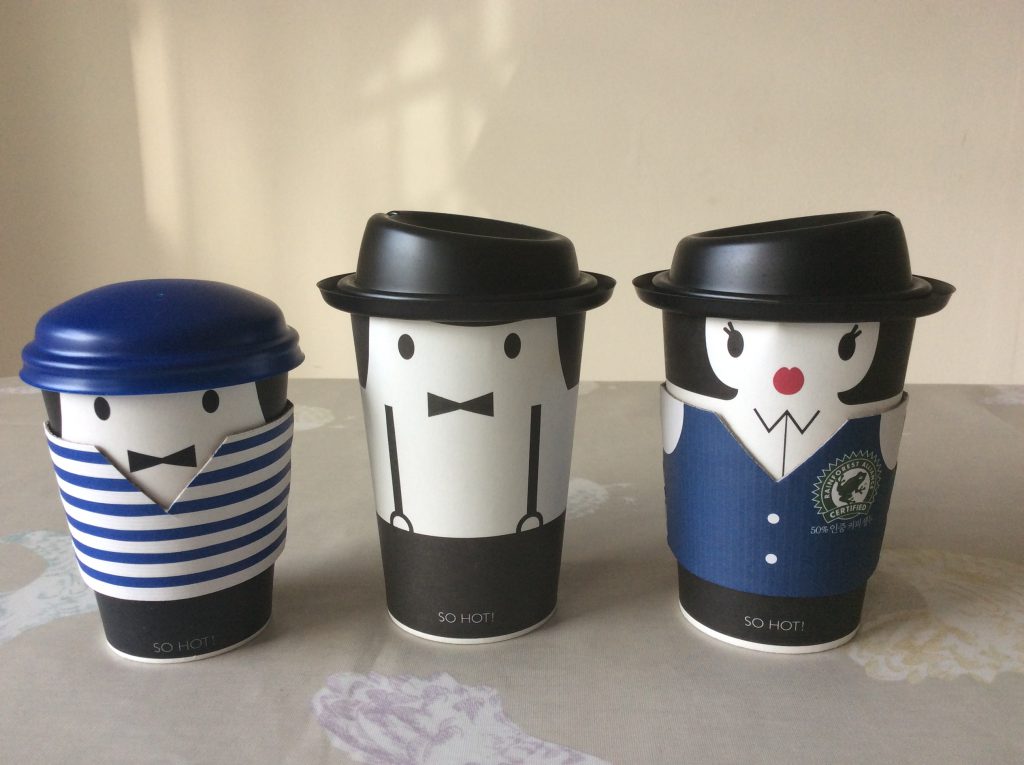 Looking forward, I cannot imagine there are 50 years ahead of me. Growing old is hard work.
This past week my dad, who is 76 in October, has been in hospital again undergoing various tests to see why he is so unwell.
The family housekeeper who has been with us for 47 years, and now aged 83, has been diagnosed with Alzheimer's and vascular dementia. My younger sisters have spent time looking for a care home for her, as she doesn't navigate the stairs well anymore. Worse, she is beginning to see my mother as her enemy, someone to attack.
Our housekeeper doesn't recognise HK Sister, possibly due to the infrequency of their mutual contact. The only way our family could get her into the car was to say that HK Sister was the doctor who had come to help her. She then went quietly into the car and on to hospital. Everything that requires her consent (an example was asking her to shower) has been preceded by 'The Doctor says you have to…'.
I love HK Sister but honestly, we need to strike some balance here. Since she has been promoted to doctorship I need another role. I visit KL even less frequently than HK Sister, and my guess is that the housekeeper will not recognise me either.
KL Sister has found a Catholic care home, which is astute and caring, as our housekeeper is Catholic. How are we going to convince her to leave our family home? I am now thinking that we should leave HK Sister to be the doctor. Me? I am aiming to be Mother Superior: a gentle woman shepherding the flock into joining a community of other believers.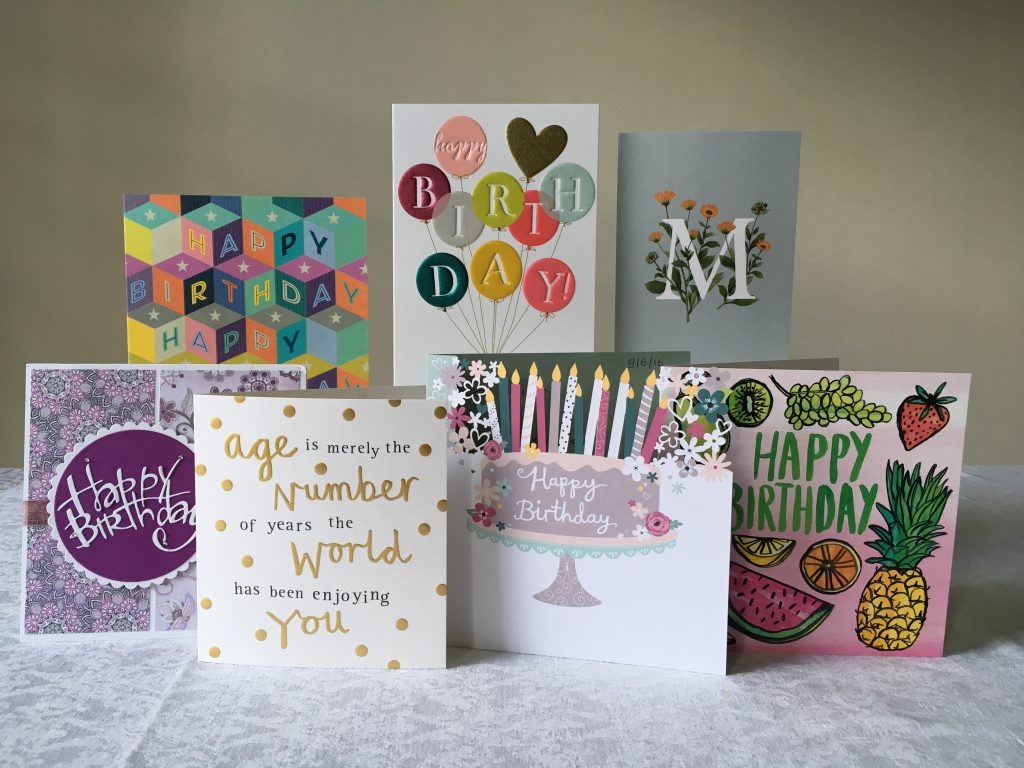 To celebrate my birthday last Thursday, we had a communal dinner upstairs at The Ninth. The long table gave an impression of Jesus at The Last Supper. Fortunately the Rector was so busy talking with fellow guests he did not realise he was seated in the middle.
The thing is, for Christians there is no Last Supper. There is no Last Supper because there is no Last Day. The Bible promises life everlasting for those who believe in God, and that is what has kept my life together the past 50 years. It is what will keep me going on for the future, even when faced with so much uncertainty with my family circumstances.
Finally, here are photos of the flowers I received on this special day: bouquet after bouquet. They filled the entire dining table, pushing us to to eat our meals at the bar counter in the kitchen. As birthdays go, this one is up there with the best.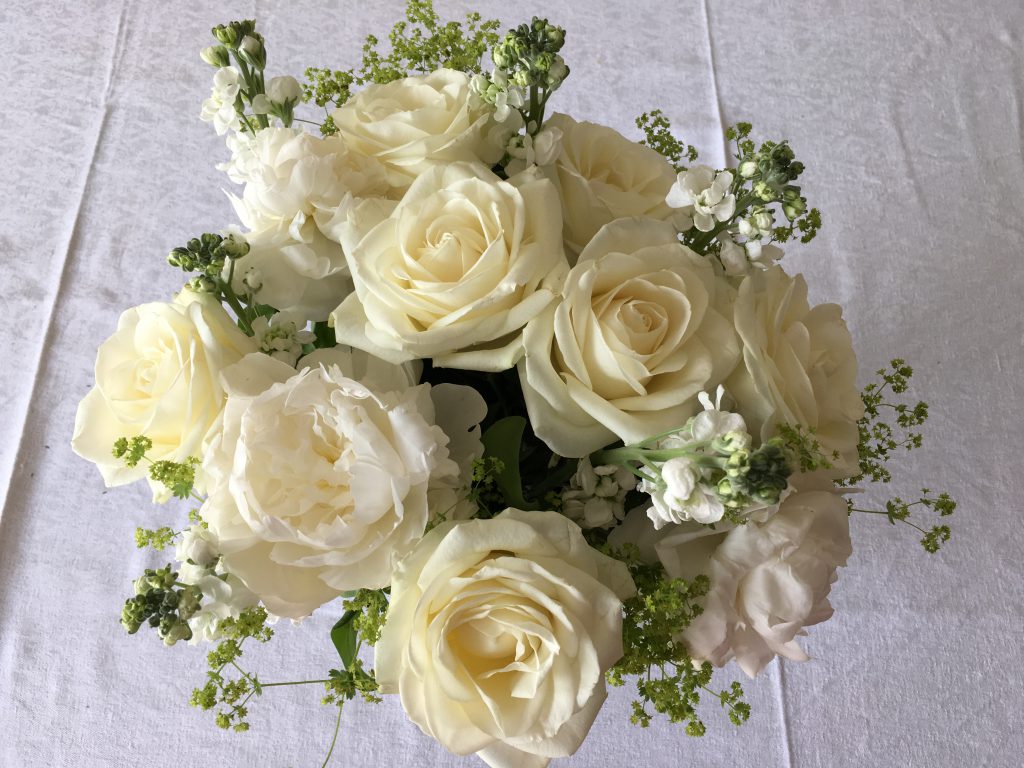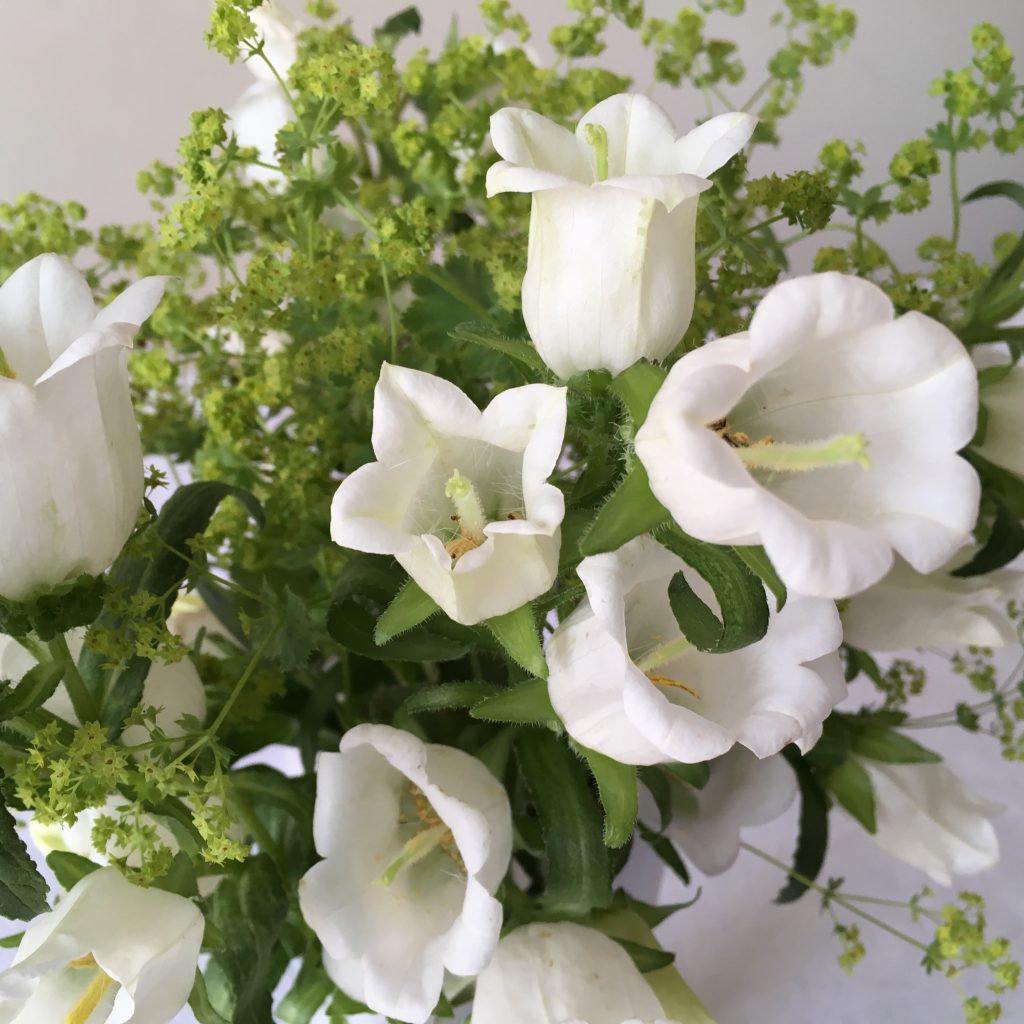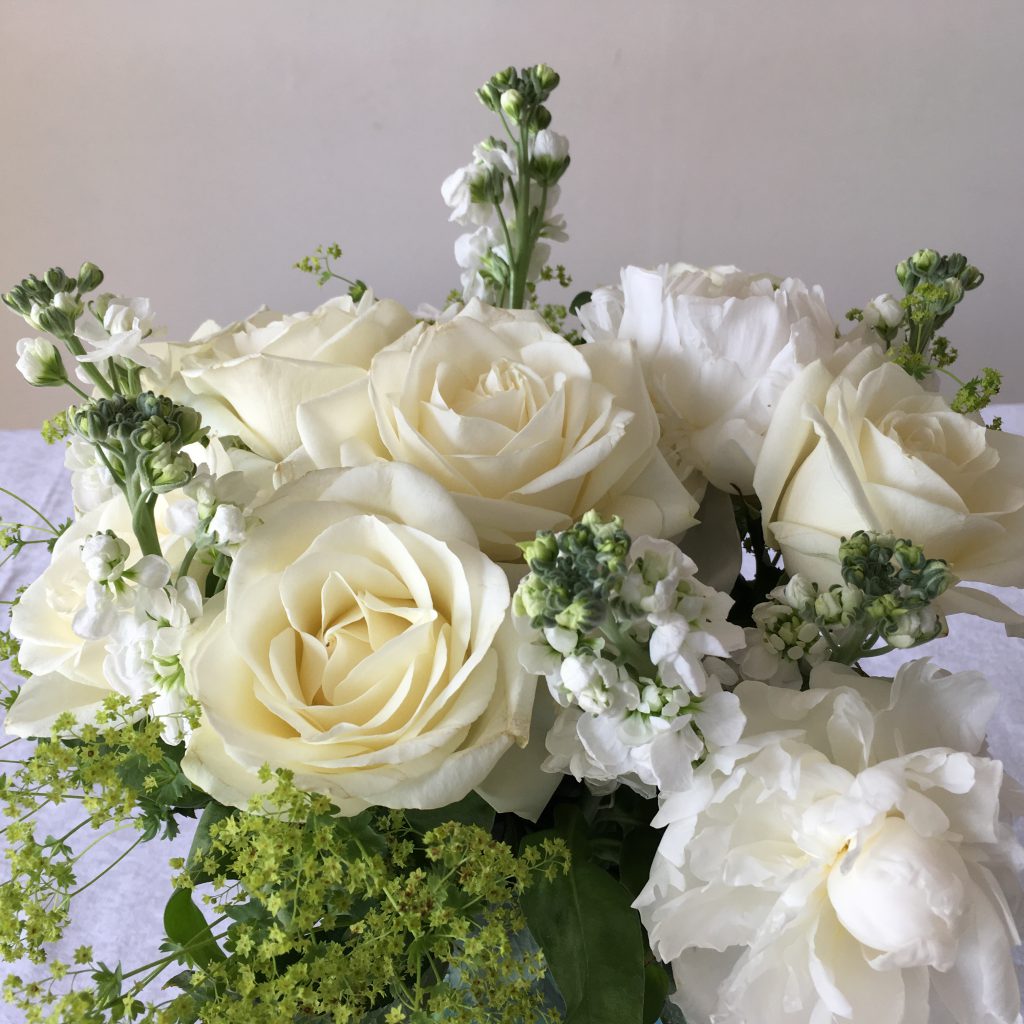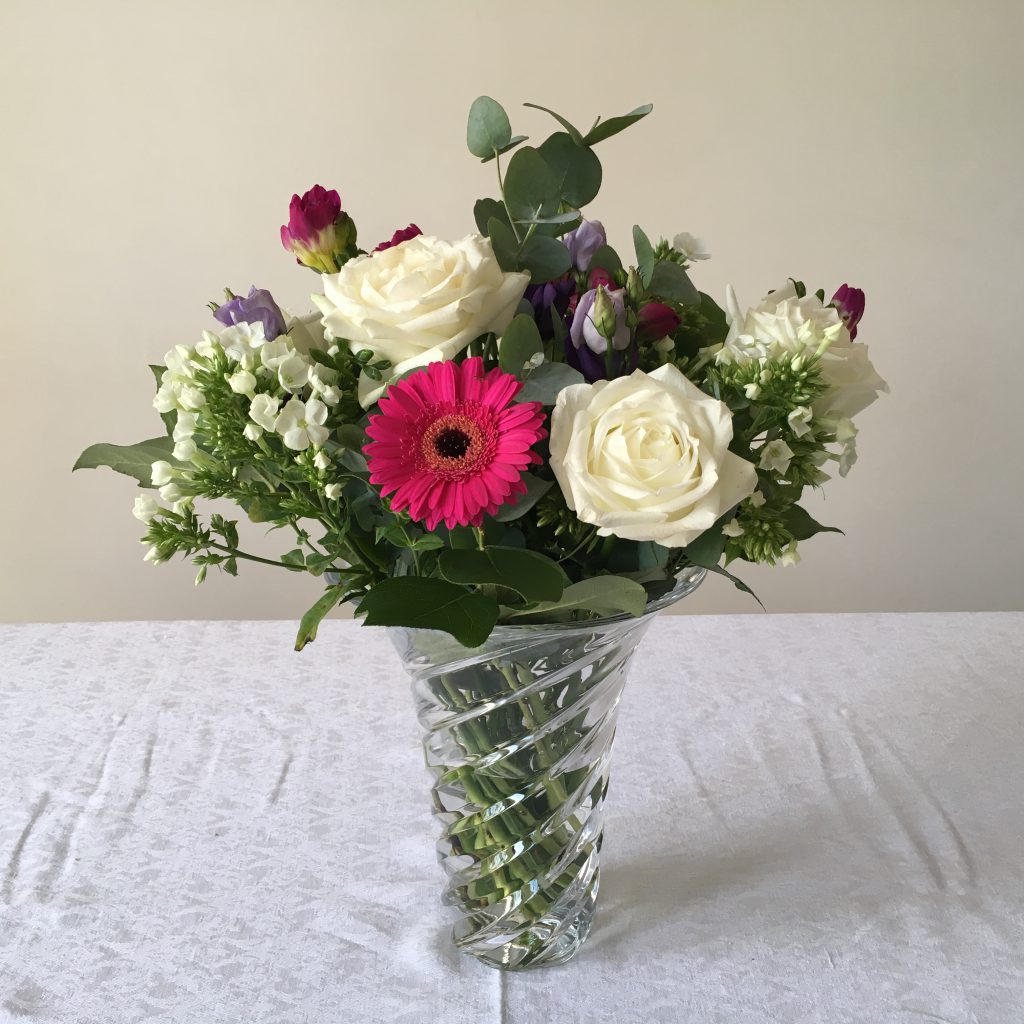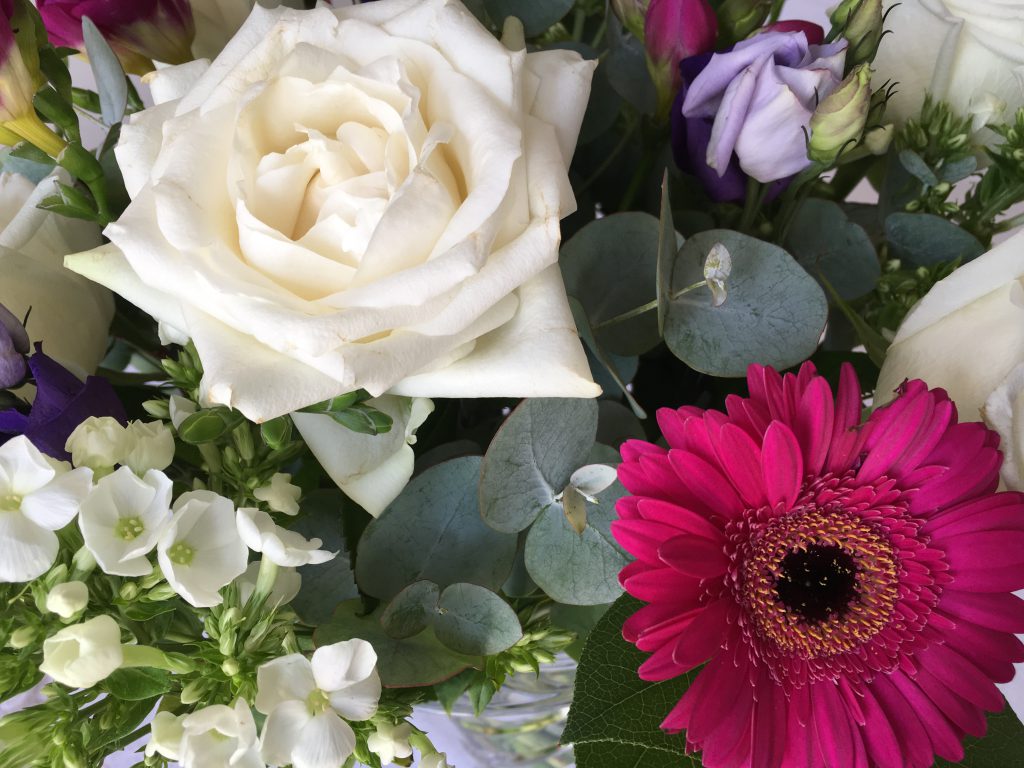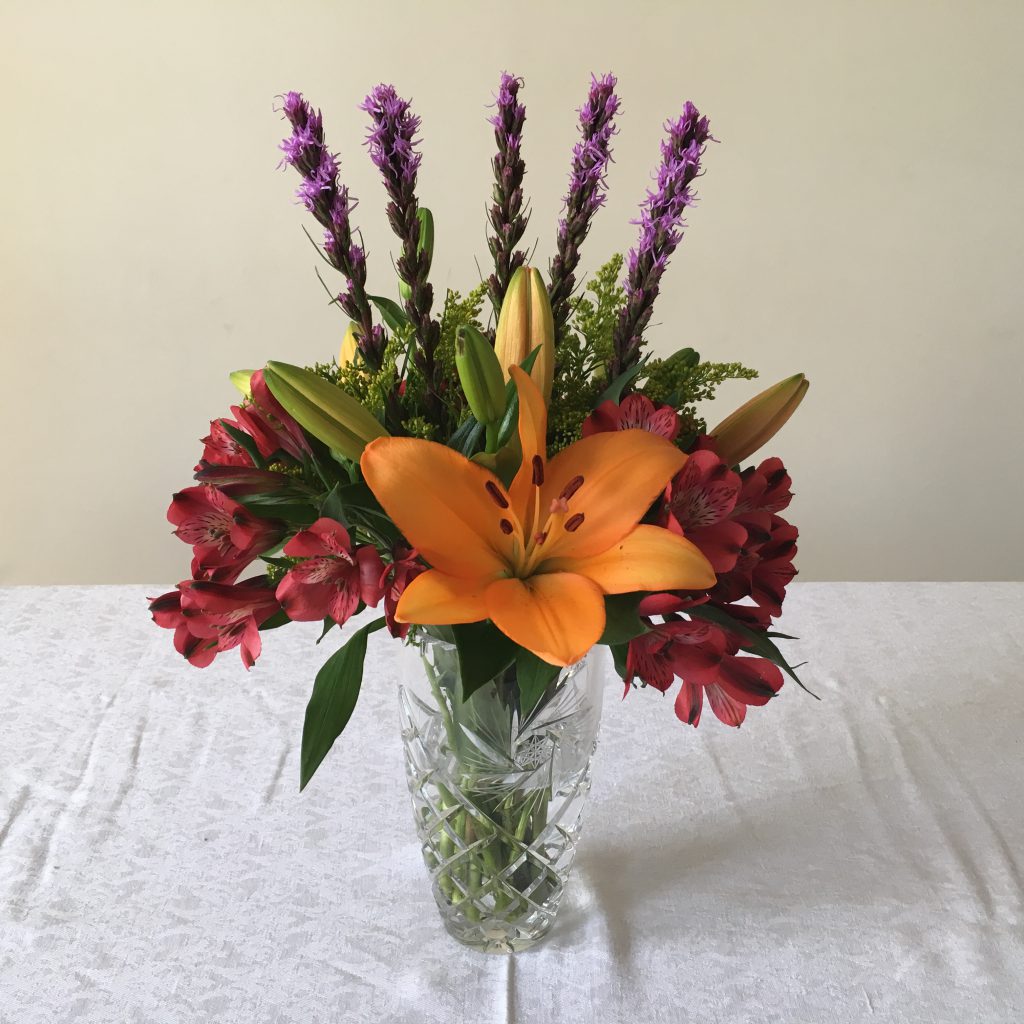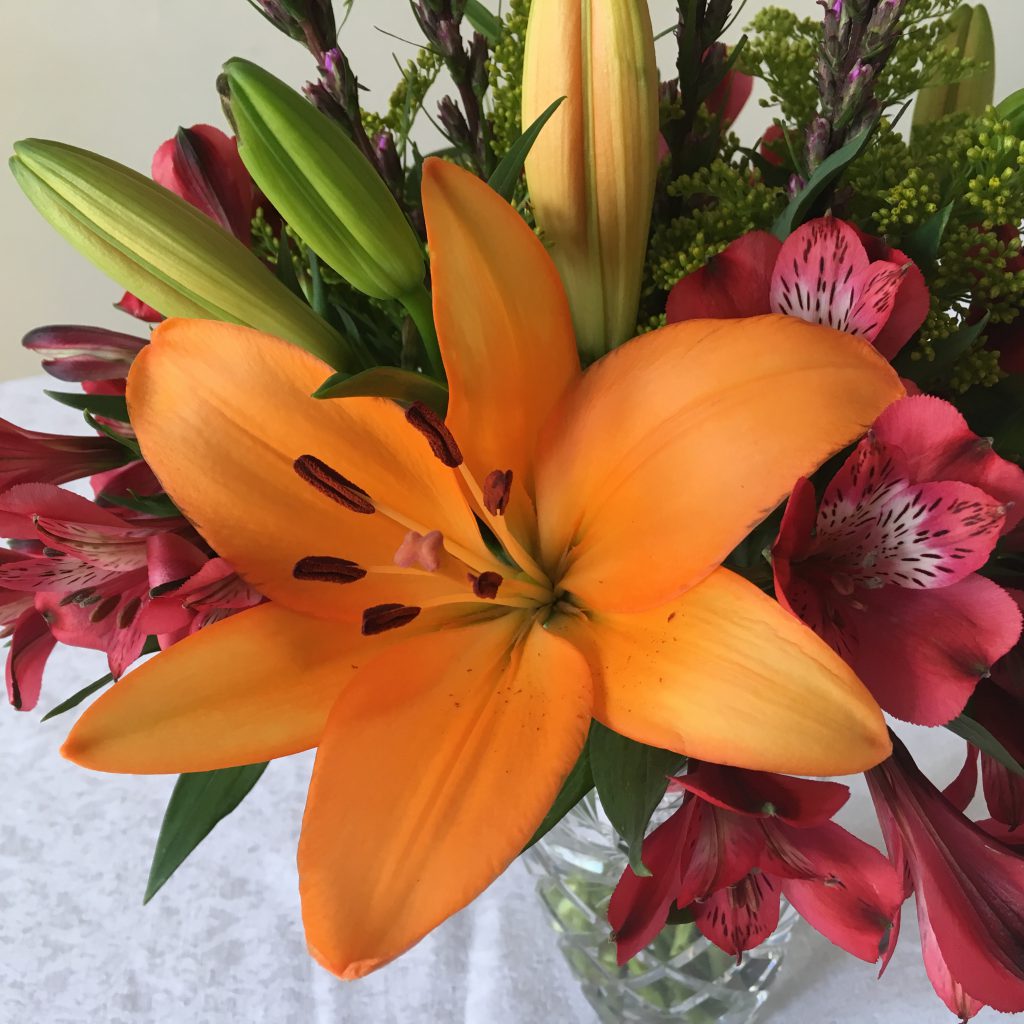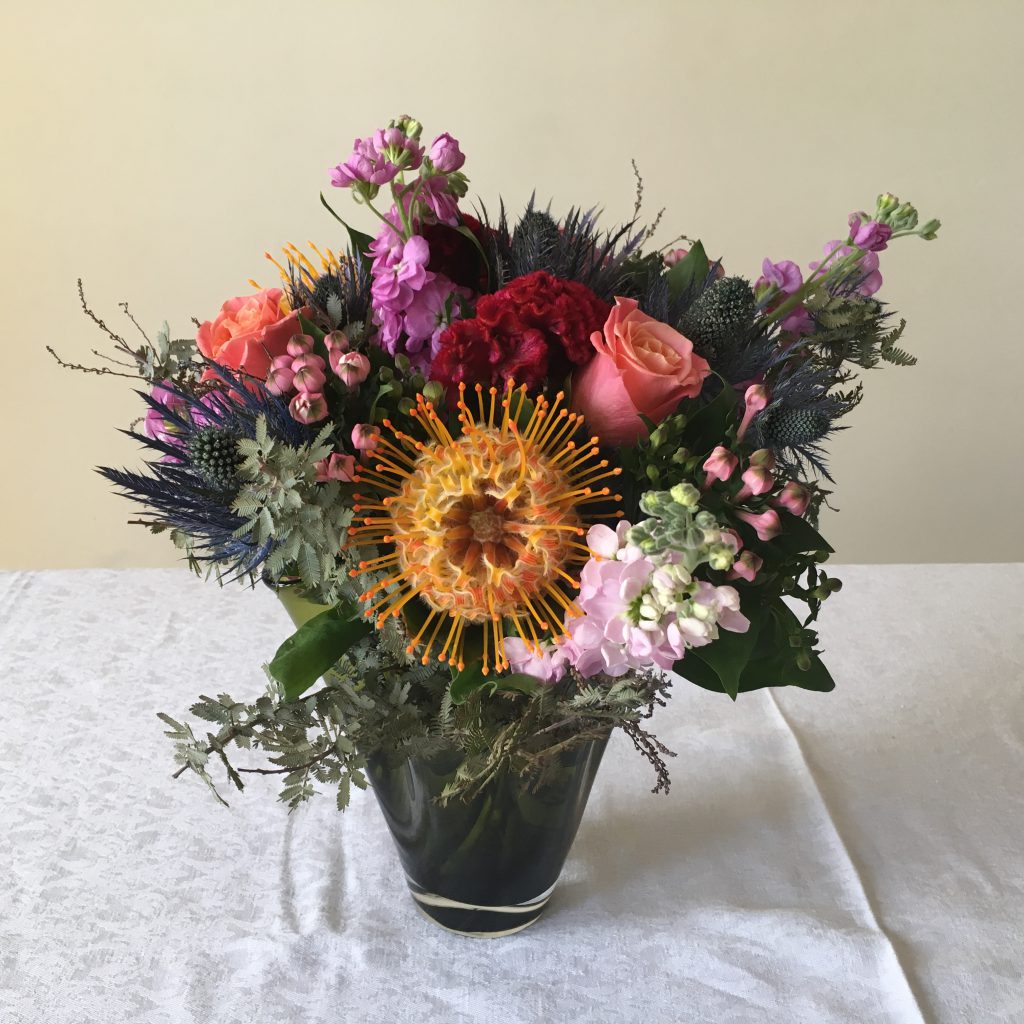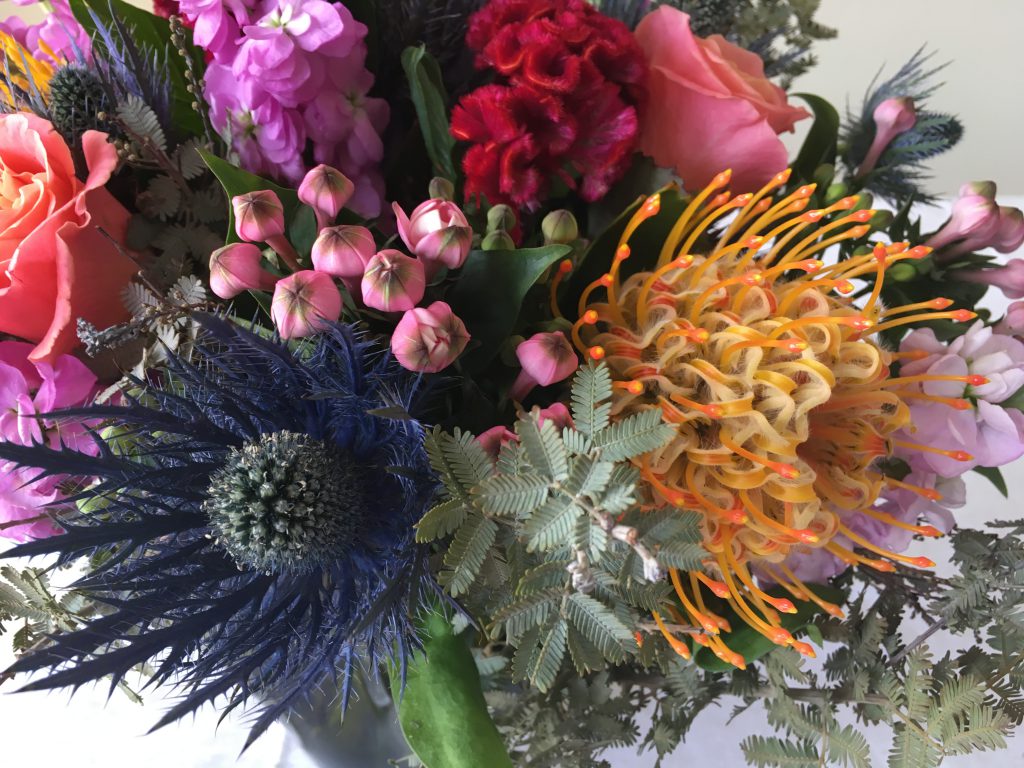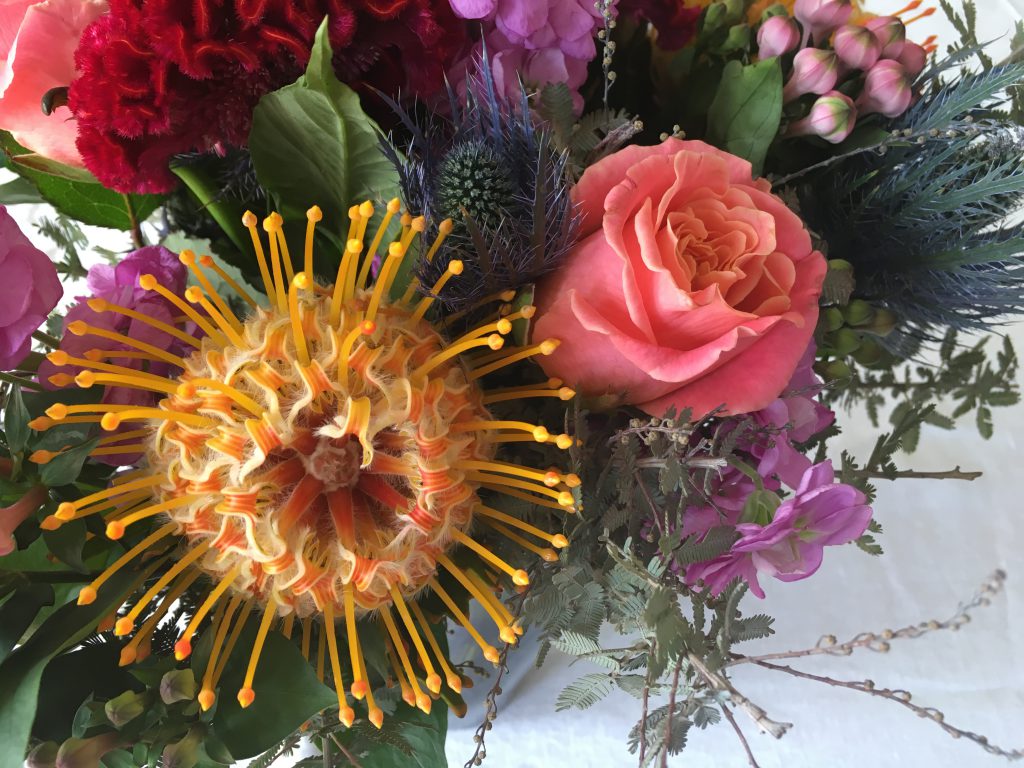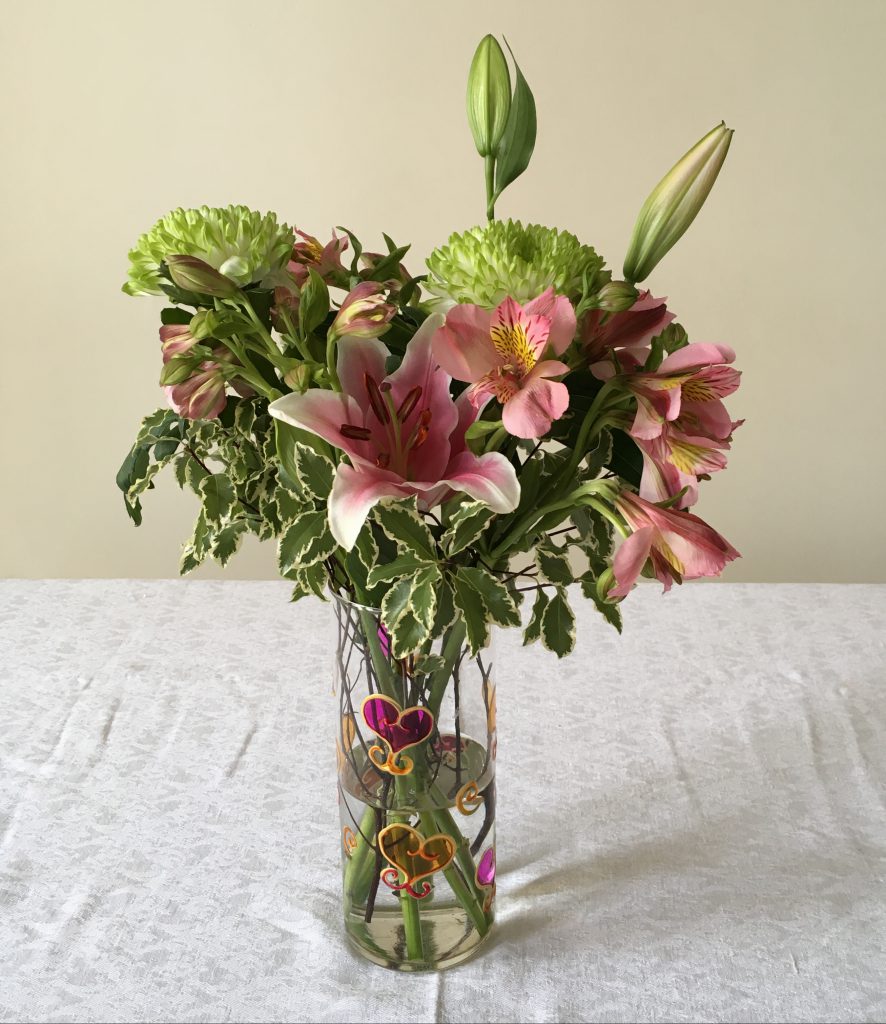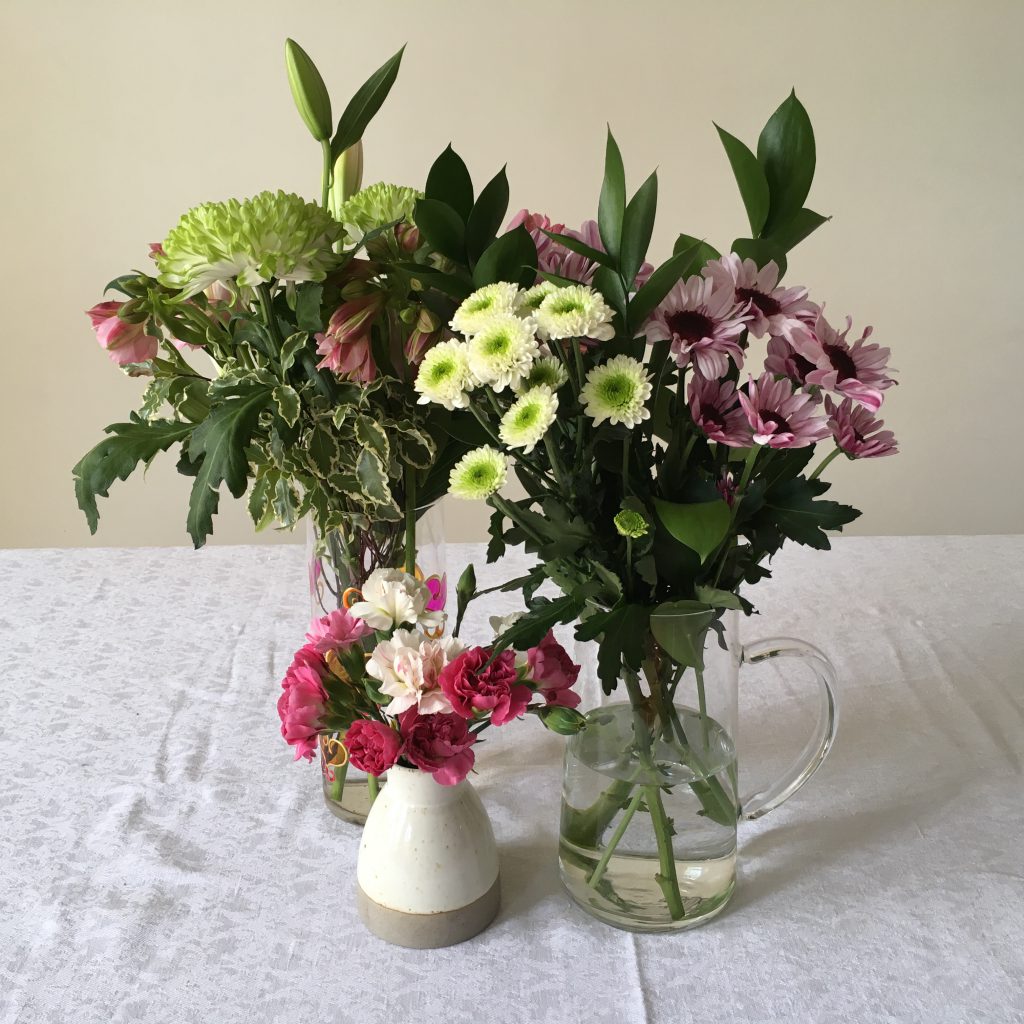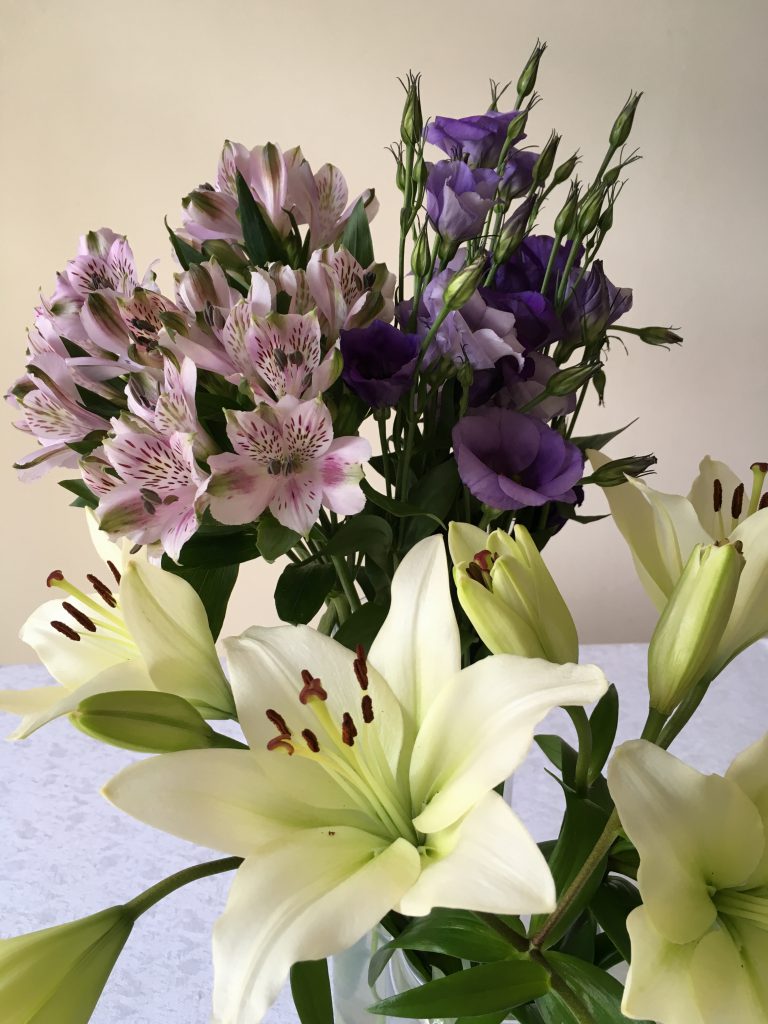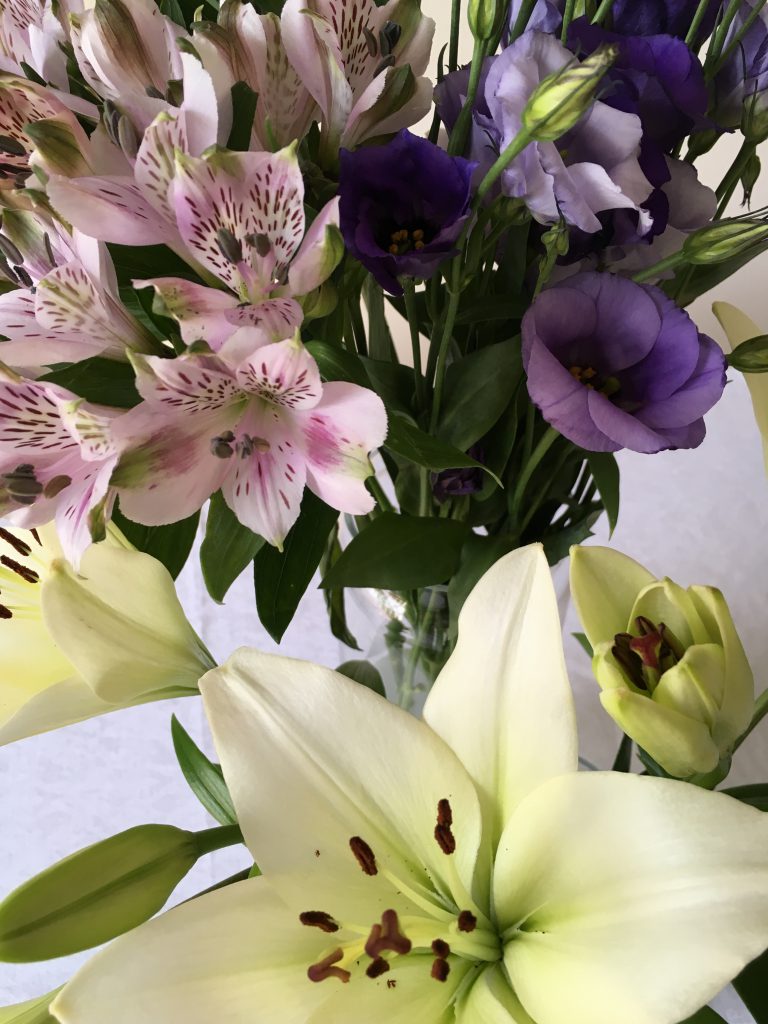 As part of the June birthday celebrations (I am 50, Junior 2 is 21 and Junior 3 is 16) we are heading to Seoul at the end of the week. I don't know why we don't celebrate our birthdays more often. If there is anything this week has taught me, it is that life really does go by very fast. My friend Isabelle said that after 50, you can more or less do the things you want to do without fear. I think I will start by painting my nails orange tomorrow.