For Jeremy 
An email has just arrived from a friend for advice on using Uber in KL.
This is a good time to write up my notes on our experiences from our trip earlier this year.
Uber recently redesigned its logo and the background story makes for a good read…especially when you are waiting for a taxi to arrive.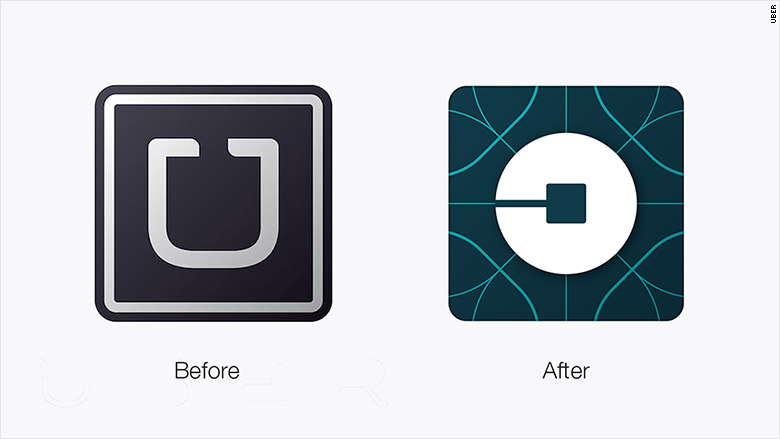 Personally speaking, I am a woman so I quite like the softer and curvier new logo, with different colours for different cities. I get it…like having different-coloured handbags for different occasions.
Overall I am not so concerned about the logo as I am of the service. The thing is, all my rides with Uber have been variable so I now offer a comprehensive review of the rides in Kuala Lumpur and in London, and of the overall service in general.
First things First
I had to advise my dad recently (he is in his mid-70s) on how to book an Uber ride. Unlike my mum who is technophobic (but who is very personable over the telephone), my dad can't get enough of technology. He thinks it's marvellous that you can call a taxi with a few clicks on the mobile phone.
You need to download the Uber App online or directly on your mobile phone (search for Uber and follow the instructions). This is not the right place to explain the processes or technology behind the app, but once you have registered your contact details and credit card number, Uber drivers know where you are when you click for a taxi. The payment is taken automatically from your credit or debit card after the ride.
Using Uber in Kuala Lumpur 
The specific question was: My children have accounts in London with Uber, do they need to change their UK SIM cards for Malaysian SIM cards or does the Uber app work over Wi-Fi?
The answer is that the Uber app does work over Wi-Fi, but you may not have Wi-Fi at places outside of your hotel. For this reason it is advisable to obtain a local SIM card as soon as you arrive. There are stands at KL airport (before reaching the immigration counter) which will sell you one. I used Celcom and was happy with the service. It is possible to re-charge the card on your next trip, but to do this you have to visit the Celcom counter after you have left the arrivals hall. Alternatively you can pick up a SIM card or re-charge a previous one in town.
ONE TOP TIP: we discovered that it was better to use a credit card to pay for the rides instead of a debit card. Both credit and debit cards will convert the local currency into Pound Sterling for payment and both will attract an extra handling charge (typically 3%). However, and this is where our son was so incensed, my American Express card did not add an extra transaction fee whereas his Lloyds Bank's debit card charged a hefty £1 for each transaction. One of our KL Uber rides cost RM 3 (around 55 pence) so it was a real sting to pay this £1 fee. Ridiculous!
I mention this because our son has just graduated and in order to keep to a sensible budget he prefers to use a debit card which draws the money from his cash account. This is the case with most students or young people trying to be responsible, but it turns out that they are the ones being hit the most and unwittingly too. I did feel responsible for this because I asked him to order the Ubers as he was so much quicker at doing so.
How much does your card charge for use abroad? I found this useful tool and it says of the Lloyds Bank debit card
This is a card from hell!
Changing your Uber Payment Card
My dad was quite stressed when he found out that Uber was not responding to his call for a ride, and later realised his current registered credit card had expired. I have decided that when I get into these kinds of situations, I would prefer to learn how to deal with it rather than let some younger techno-geek take over the process. So if you are the younger techno-geek in this case you have a moral duty to help your older friend or relative.
It was really easy to talk my dad through the steps by opening the app on my phone and asking him to tap on the relevant icons as I viewed it (I need to say the conversation was done over the landline as I am in London and he is in KL). He managed to cancel the previous details and load on the new card number. Now I know why it is important to be kind to your children when they want to learn to ride a bicycle or learn to swim…because one day your patience will be rewarded like this. It would be a nightmare for my children to say: why can't you do it? Everyone can do it.
It would have been possible to send my dad a link to show him how to update the credit card details but we mustn't fall into the temptation of always seeking answers from the internet. Humans were designed to communicate with other humans and not with machines.
Rating your Uber Driver
Uber encourages you to rate its drivers after a ride. I heard that there is stiff competition to be an Uber driver and drivers who do not reach a certain rating are asked to leave the service. One new driver even pleaded with me as I was leaving the car to give him 5 stars. That was direct.
London: sure, I have given a driver 1 star (I would have given a zero if it were possible) because he was trying to chat me up and purposefully took a wrong turning despite my advice to head the way I knew would work. This resulted in my having to walk the last block to my destination. As a matter of principle I chose to walk rather than pay extra to go round several blocks because of London's tortuous one-way system. The experience put me off riding with Uber for a long time.
Kuala Lumpur: on a ride from Publika in Sri Hartamas to the Ascott in KLCC, our driver had covered the entire interior of his car with a some furry cloth lining (that such a thing existed was new to me) and this meant the seatbelt sockets were covered as well. We asked about safety and he shrugged and grinned. Well…this was 1 star and a written complaint to Uber.
The drivers rate me as well, but since I only use Uber when I am well-dressed and in a hurry to get to church, I am seen to be mainly harmless so my rating (as a driver once told me) is 5 star. The church is next to the BBC and sometimes the drivers ask if I am a reporter.
KL Uber: A Reflection of Local Society
We used Uber around a dozen times in KL when we were there for a week. Our starting point was usually the Ascott Serviced Apartments in KLCC and the first three trips were to my parents' house in Taman Seputeh. The fares ranged from RM 8.67 (RM 6.67 with a RM 2 price-surge) to RM 17.90, the lowest being on the first day of the Chinese New Year when traffic was non-existent, and the highest when the driver took a long and complicated route to avoid the Federal Highway. This included driving across narrow deserted roads that cut through a Chinese cemetery. Extremely eerie but then my mother said that my grandparents were probably buried in that cemetery.
The cars all varied in size and were customised to the drivers' personal preferences. One thoughtfully placed a copy of Time Out KL in the pocket and had sealed local drinking water for the passengers.  Another had his favourite knick-knacks dangling from the rear view mirror. One driver had a jazzed up mini car (but not a Mini) with upholstery in black leather with red stitching. My mother definitely didn't approve and things were made worse by the fact that he took a long highway route, from Bangsar to Petaling Street, instead of going through the city centre. My mother chided him and said she was a local for over 60 years and what was he thinking of?
Subtext: you are either stupid or you are cheating me.
Most Uber drivers in KL use the Waze app to navigate around and so most chose to blame the app rather than their own lack of common sense or road sense when the route taken was not the optimum one. However since I did enjoy talking to the drivers I didn't mind a longer journey. I learnt all sorts of interesting things about local life and politics.
My longest wait was also my best ride. The Uber Sat Nav sent the driver to the road parallel to the one I was at but in such cases you just have to call the driver to let him know your exact location. All drivers have their details on display when you book a ride, including their telephone number.
The car was a Hyundai and I told the children to look out for a white car. How did I know it was white? I said all Korean cars are either white or black. Logically Malaysia being a hot country a white car would be preferable since black colour absorbs heat. Well it was a white saloon so sometimes I can still be right.
It was wide as well, with a black leather interior and super cold air-conditioning. Not only that, Franz Joseph's Trumpet Concerto in E flat major was playing over the sound system. I was so close to asking the driver if he wanted a one week contract being our KL driver, when it occurred to me that he was probably a bored accountant trying to entertain himself on his day off. I am not joking, because another driver confided that he worked for Hong Leong Bank and just did this part-time (but I can't remember whether for fun, out of interest or to earn some extra cash).
Would I recommend Uber in KL?
My dad loves using Uber because he doesn't have to wait around for taxis or fiddle with cash. When I asked my elder son for his KL Top Ten List, Number 1 was to use Uber. By using this service we went to all sorts of distant places that regular taxi drivers may not have been interested in. We could verify the journey from the confirmation email which includes the route taken and cost. If you disagree with any aspect of the ride, you can and should complain.
My one concern is that I am not certain if the Uber drivers have public liability insurance. If they don't, then if you meet with an accident and even if it were the fault of the Uber driver, you will not get any compensation. If you are travelling to KL I would recommended that you carry your own personal travel insurance. If you are a KL-ite, you should similarly check your own insurance policy to see what the rules are if you are injured whilst in a taxi or other form of public transport.
Would I recommend Uber in London?
In a word, No.
It is often faster to take the London Underground in the centre of town, and the Uber rides I have taken in London have not convinced me that they are so much cheaper than an Addison Lee taxi. They are nowhere near as comfortable as our famous Black Cabs. Regular readers of this blog know that I hate getting lost and Uber drivers are the worst at navigating in London. Addison Lee's Sat Nav works better and as for Black Cab drivers, it is a joy that they have the roads mapped inside their heads. I often discuss routes, traffic and life in general with the drivers on such rides.
Final Thought
I do feel a bit bad for the taxi drivers in KL who have suffered a lot from the custom taken away by Uber but we know that the taxi licensing system in KL, as well as its entire public transport system, needs a major overhaul. I have asked before, what does it take to sort this out? I, along with 1.6 million people, am still looking for the answer.