Happiness is a sunny morning…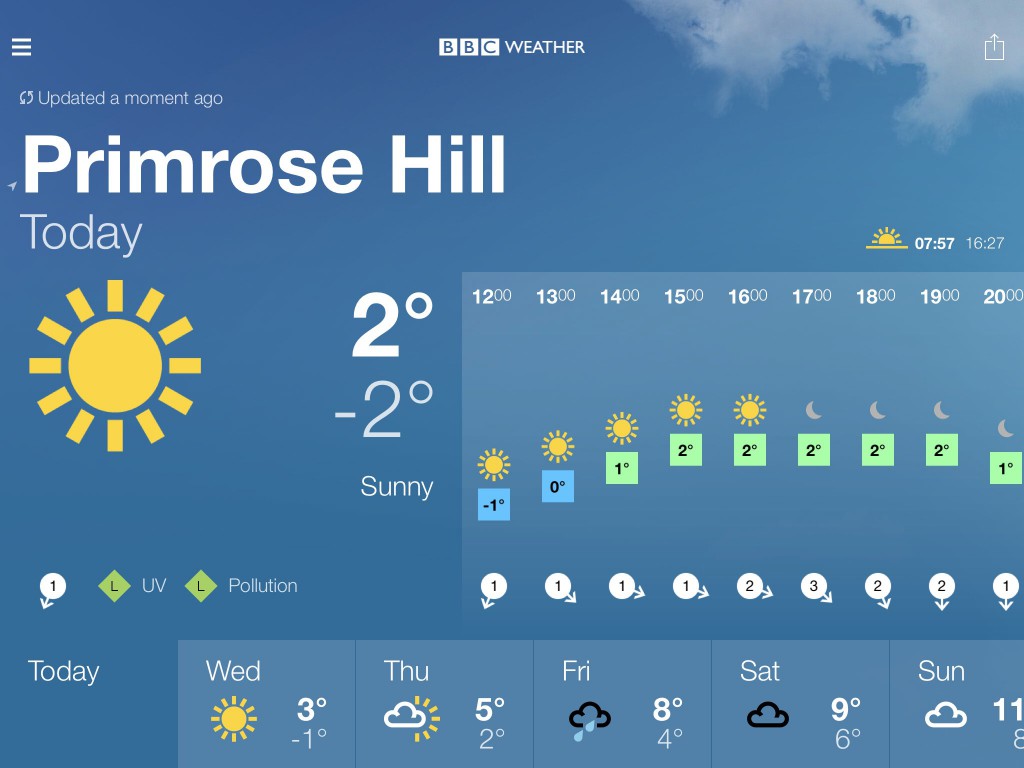 …and I really feel like making a cake.
Over the weekend I made a banana and poppy seed cake, to give away, but I have this nagging feeling it wasn't up to the normal standards. I had a very bad headache and wonder if the cake just reflected that sinking feeling…
I once read an article that said that cakes were anthropomorphic. That is to say, a cake (even in batter form) can sense your feelings and will react to it in a good or bad way. It either turns out well or misbehaves when being baked.
At university HK Sister shared a house with a Greek student and Dina's mum was showing us how to make filo pastry by hand. I came up with this anthropomorphic line because I thought it was really important that you wanted to make the pastry otherwise it would simply be awful. When I tried to explain what anthropomorphic meant (as Dina's mum didn't speak much English) she looked at me severely and said:
I know what it means, I am Greek.
Thereafter I thought it wiser to not mention that clever word again. Incidentally, Dina's mum got on extremely well with Mr Gochugaru because he studied Maths and therefore already knew the Greek alphabet.
This recipe is based on 'the alchemist's chocolate cake' by Dan Lepard (Short and Sweet: The Best of Home Baking, ISBN 9780007391431).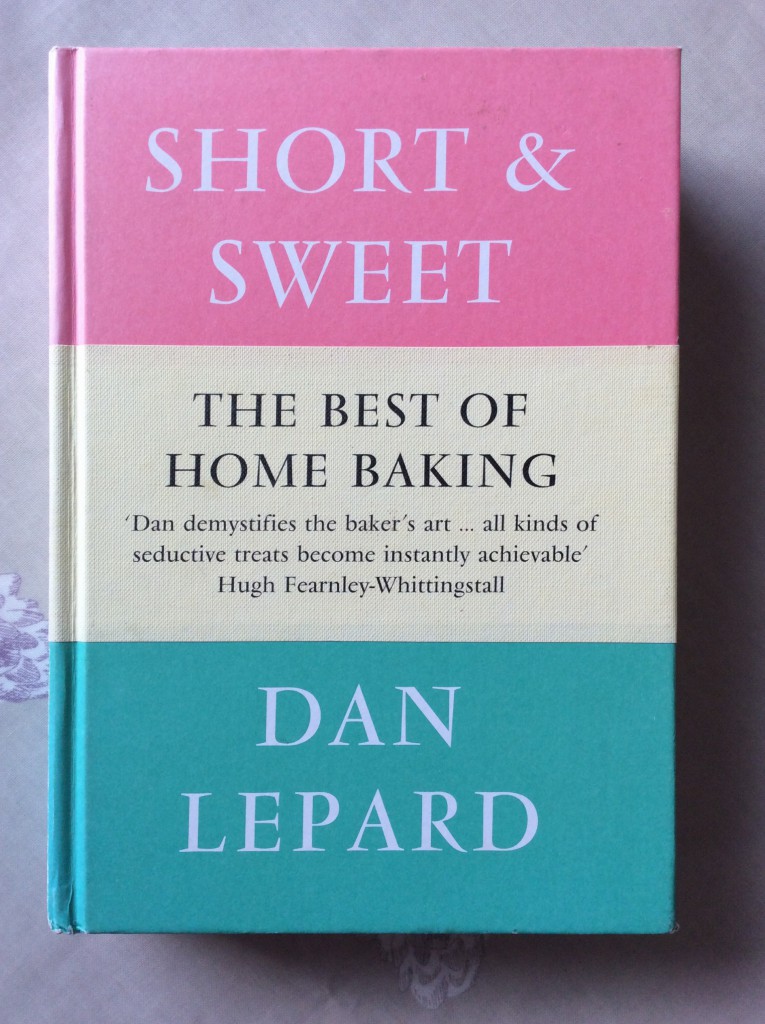 The book reminds me of a funny story. Like the anthropomorphic story, I am going to tell this once and then let it rest forever.
When I was at school, the pastor of our local church was quite a joker. He once gave advice to anyone considering a life at the pulpit:
All you need for a successful sermon is to kiss.
You can imagine the looks of disapproval (from the old people) and the looks of interest (from the young people). It turns out that kiss means Keep It Short and Sweet.
And so to this recipe. There is not much to note except that if you are giving it away, it is better to use sunflower oil in case the cake is eaten by anyone who has a nut allergy. I am trying hard this year to make round cakes instead of the usual loaf cakes, but the cake can also be baked in a 2-lb loaf tin.
For the Cake:
240 g plain flour
2½ teaspoons baking powder
1 x 410 – 420 g tin pear halves in juice
60 g cocoa powder
50 g dark chocolate, broken into pieces (I used 85% dark chocolate)
125 g unrefined caster sugar
50 ml hazelnut oil
3 eggs
100 g whole, skinless hazelnuts, chopped
You will also need a 20 cm/ 8 inch cake tin, preferably with a removable base.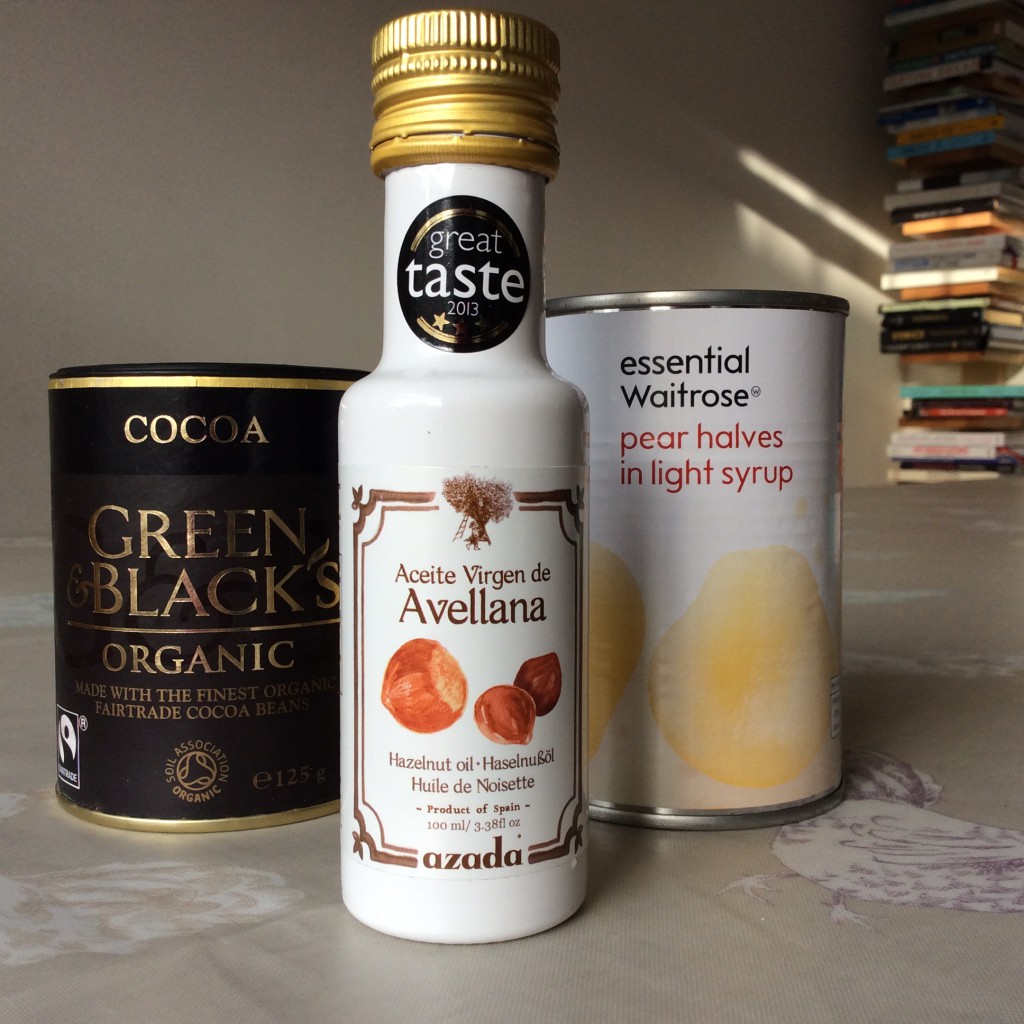 How to Make:
Preheat the oven to 170°C/ 325°F/ gas 3. Grease the base and side of the tin and line with baking parchment.
Sift the flour with the baking powder into a large mixing bowl. Leave aside. Drain the pears and reserve the juice.
Place the cocoa, sugar and 125 g of the pear juice into a saucepan, stir gently with a small whisk for around a minute. As soon as you see bubbles forming, switch off the heat and add in the chocolate pieces. Stir again until the chocolate has melted into the mixture.
Pour the chocolate mixture into a small mixing bowl, add the the pear halves and leave to cool for 10 – 20 minutes. It really depends on how cold the kitchen is at the time of year you are making the cake.
When the chocolate mixture is cool enough, pour it into a food processor or blender and add the oil. Purée until smooth, then add the eggs and pulse (i.e. start and stop the motor) the mixture a few times until the eggs are incorporated.
Empty the mixture into the mixing bowl which contained the flour, and mix altogether using a plastic spatula. Fold in the chopped nuts.
Pour the mixture into the prepared baking tin and bake for 45 minutes, or until a skewer comes out clean.
Leave the tin to cool slightly before removing the cake. To do this, place a wide-rimmed glass (which has to be taller than the height of the tin) underneath the base of the tin. Push the top of tin down firmly. The base and cake will remain on top of the glass.
Place the cake on a plate to finish cooling.
You could serve the cake with créme fraîche but considering how low in fat and sugar it is, I think it's better to just have it plain with a cup of tea.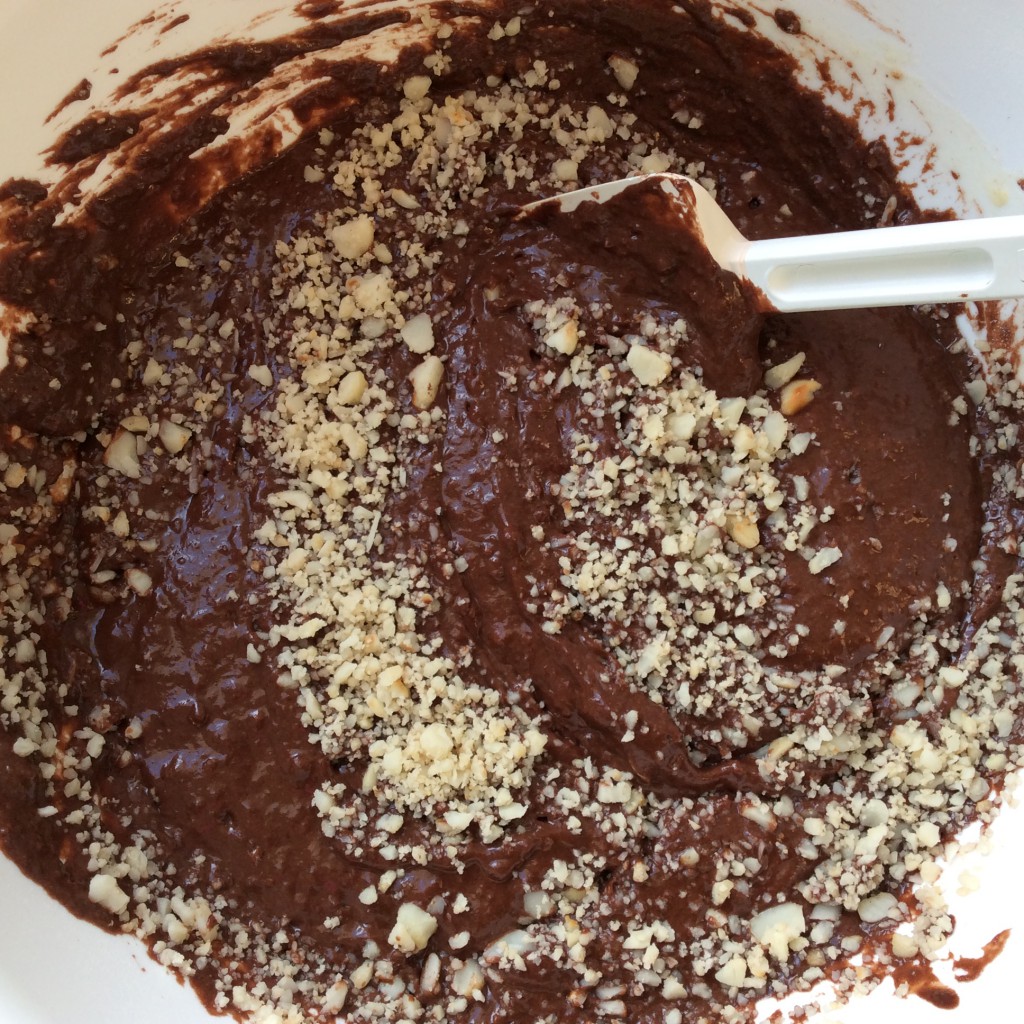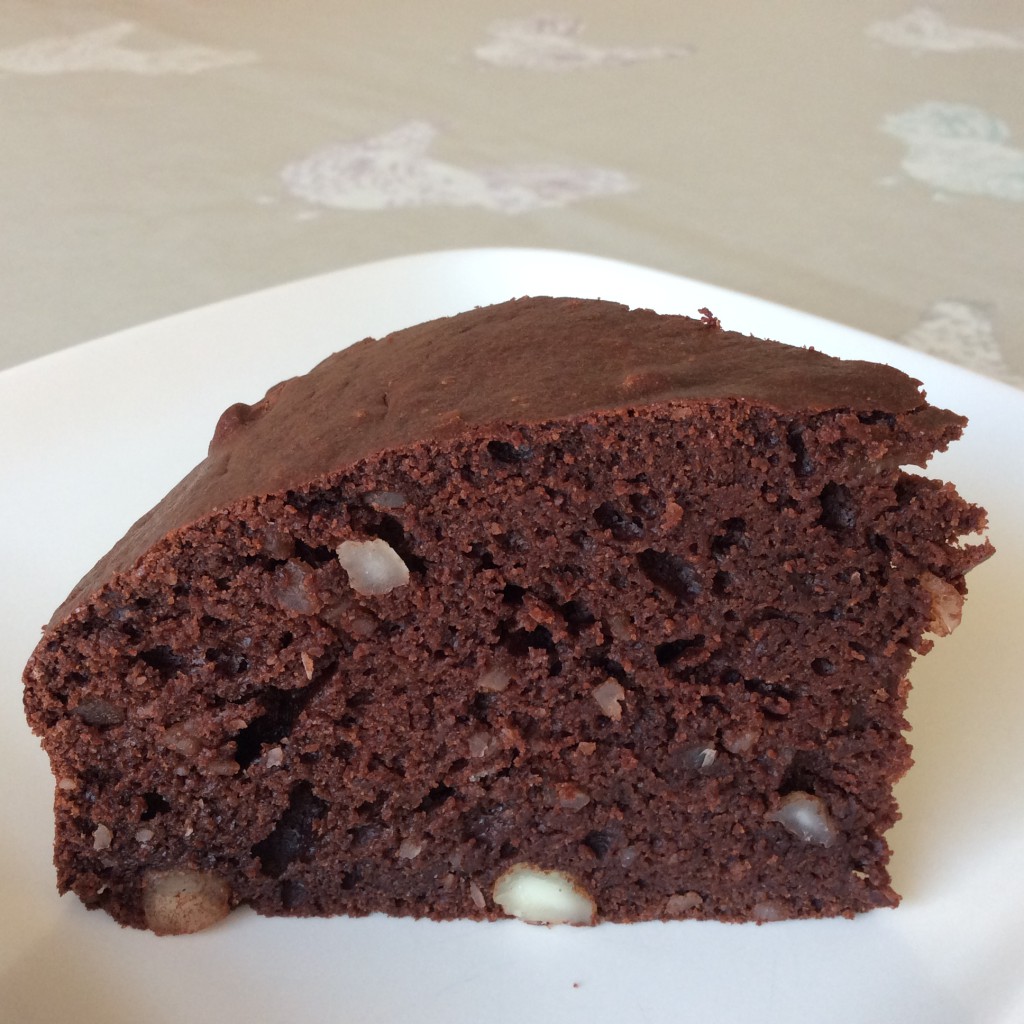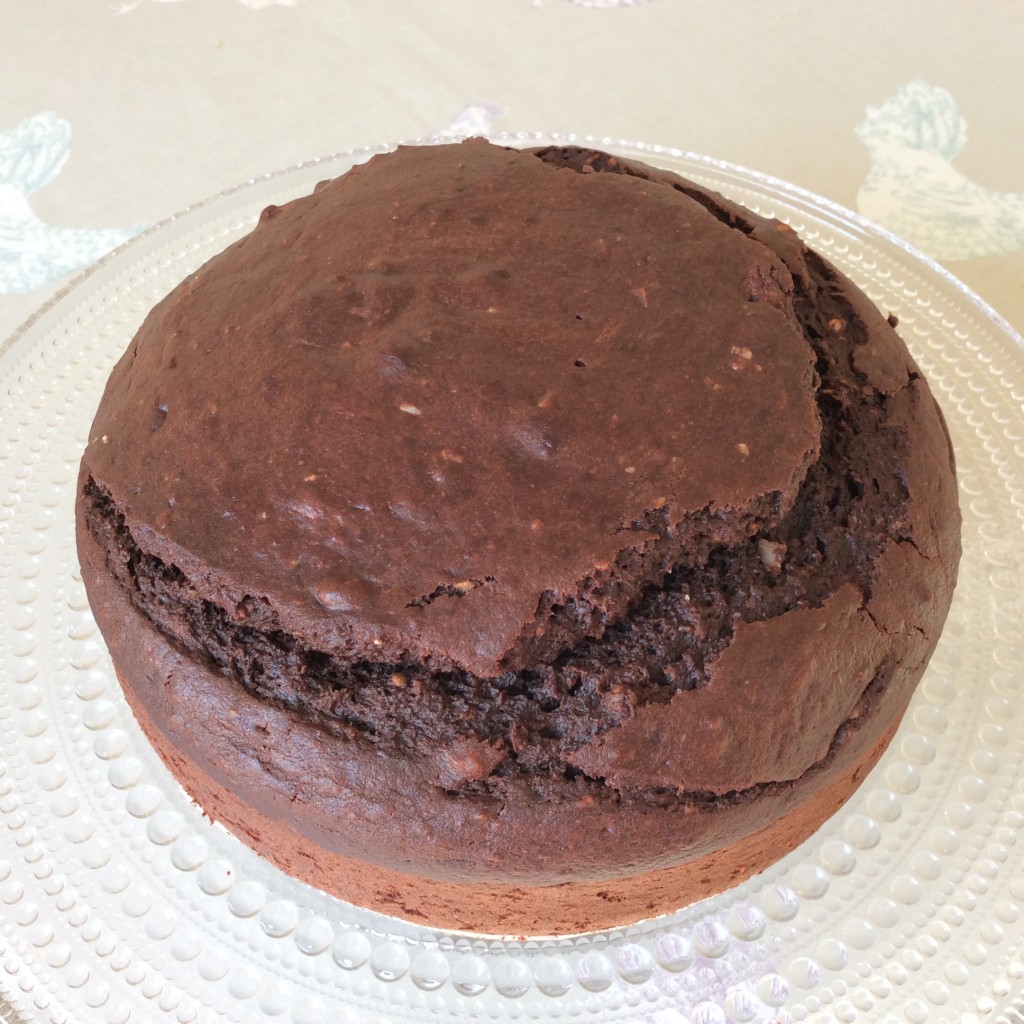 After the intensity of last week with non-stop meetings, it was extremely nice to sit quietly this morning for a breakfast of toast spread with peanut butter and honey. The cake did not sink (in fact it rose a lot) and the happy morning continues as I come to the end of one tin of Earl Grey Tea (F and M) and replace it with another (TWG).