Diary: Wednesday 04 November
There is an important word used frequently in Malaysia.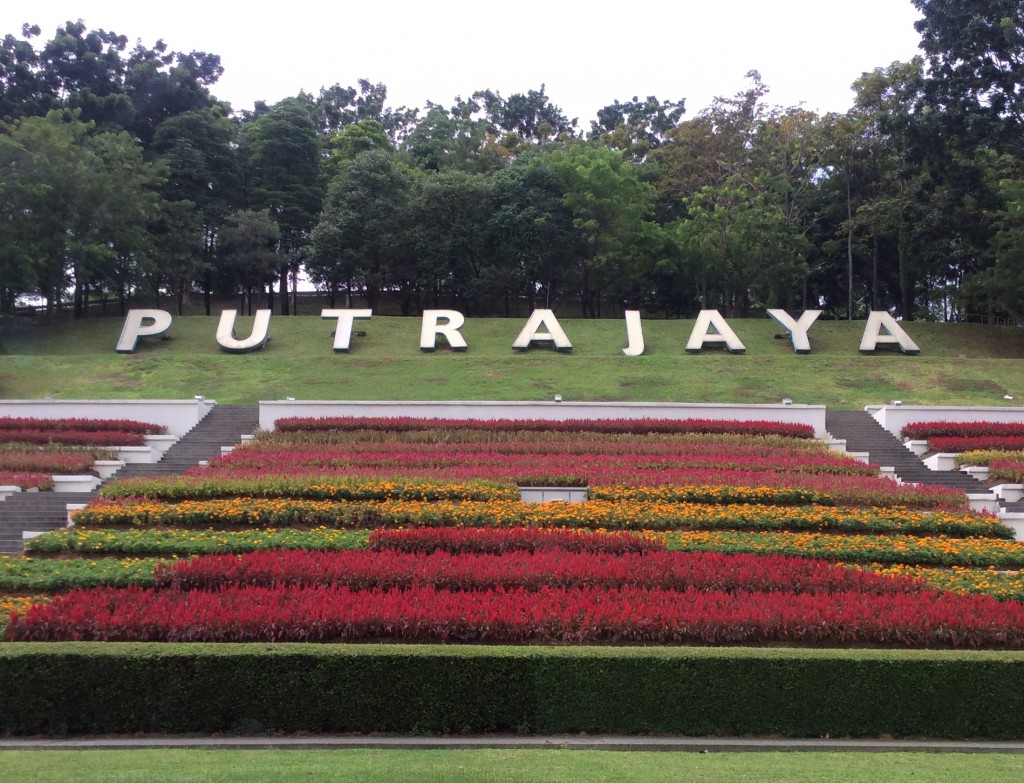 Jaya means success and we can't get enough of it.
This is a country built on immigrant labour. I am very proud of my forefathers who risked the treacherous journey from China to Malaya to start a new life.
It is in this spirit of wanting life to be increasingly successful that we liberally attach the word jaya to many names, from new towns to shopping malls to parks.
Our day starts with a drive out of town to Putrajaya, which was built as a response to overcrowding in the centre of KL. Whether they liked it or not, most of Malaysia's governmental ministries were relocated to this new city.
SS is actually very excited about this trip: Sejong City was similarly built as South Korea's new administrative city, to relocate government ministries and agencies from Seoul. She could compare the two places as her husband works as a Director-General in one of the Ministries, and travels from Seoul to Sejong City most days.
I grew up in the heart of KL and now live in Central London, so I am used to small, localised areas. Putrajaya is just so vast. I don't really know where to look but of course everywhere I do look, there are huge buildings and wide roads.
SS is fascinated by the many different buildings that house different ministries. She is intent on finding the Malaysian equivalent of the ministry her husband is working in.
Views towards and from the Putrajaya International Convention Centre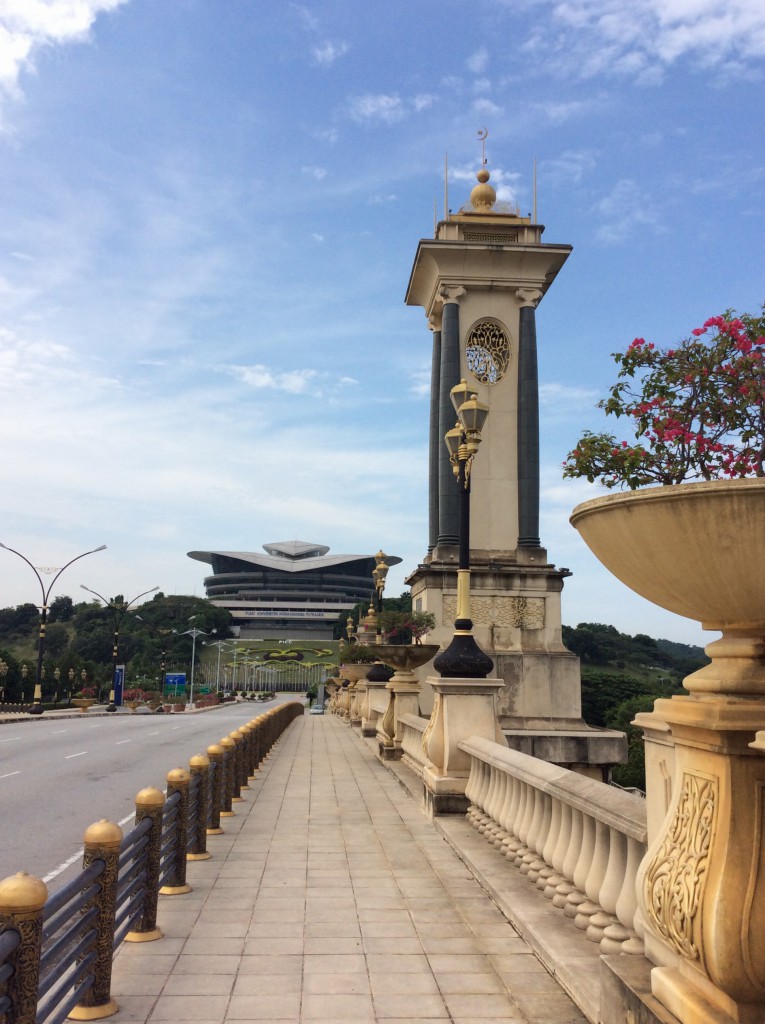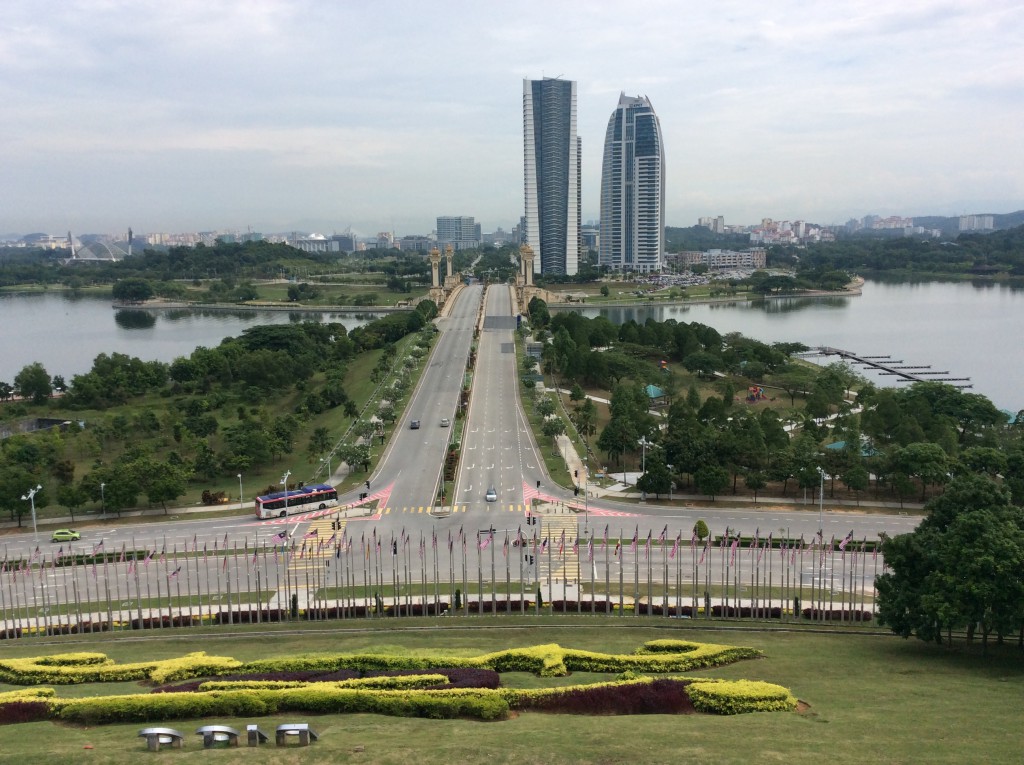 Views from Seri Gemilang Bridge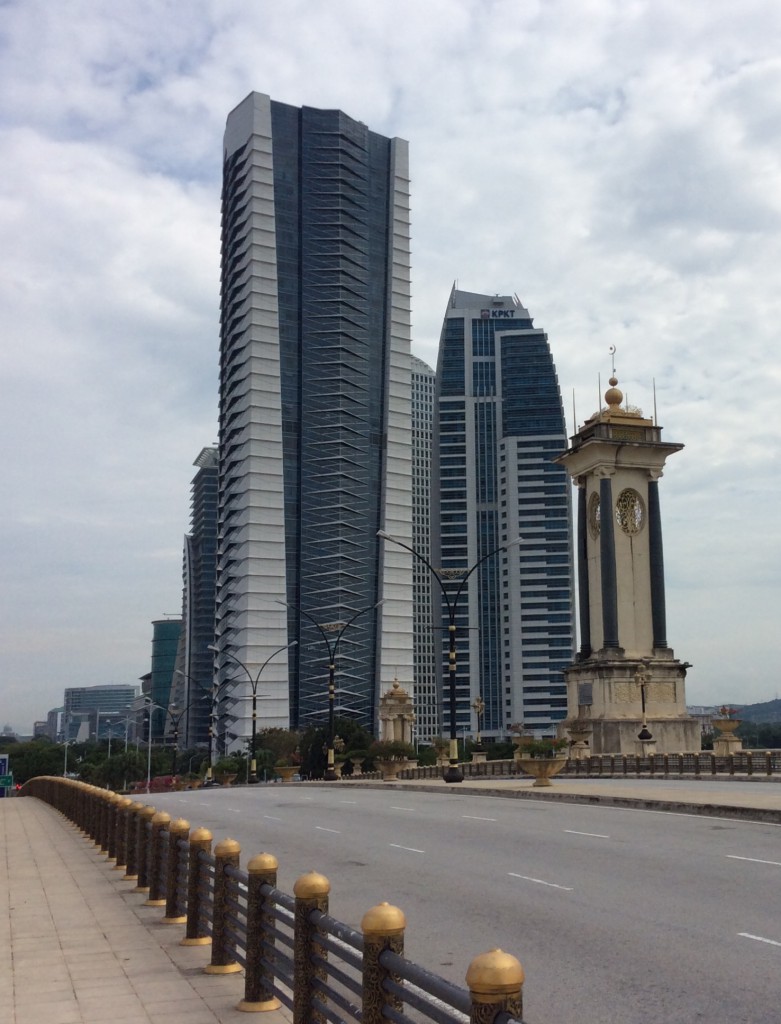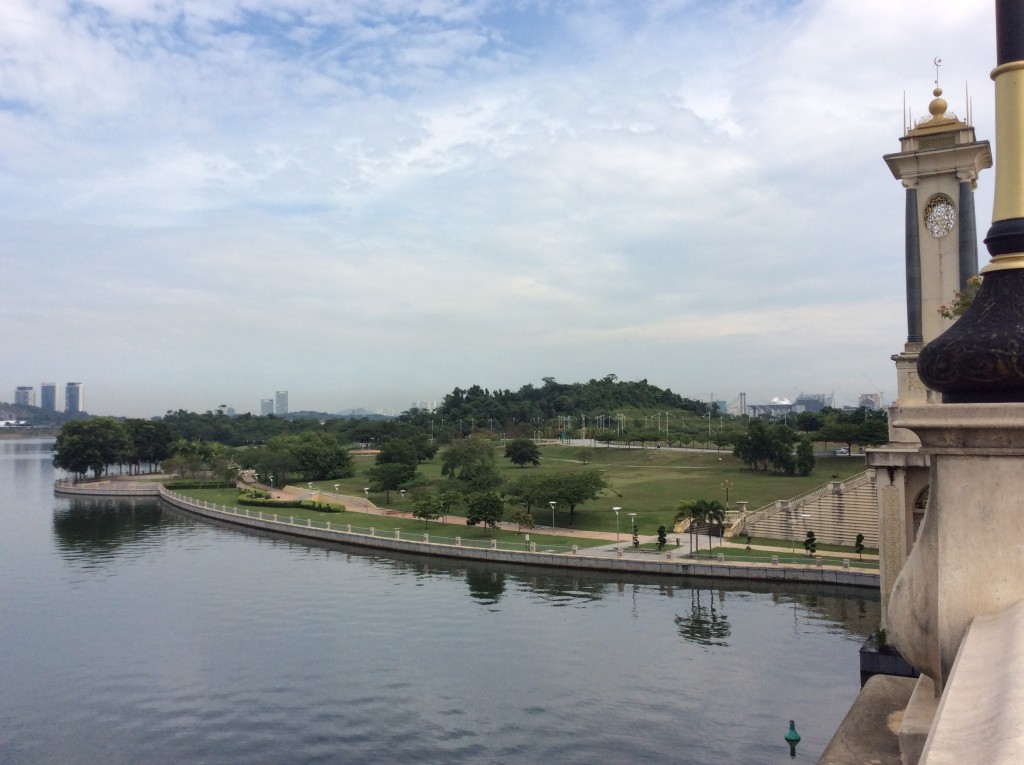 Office of the Prime Minister.
I am seriously concerned whether a small country like ours needs a big building like this.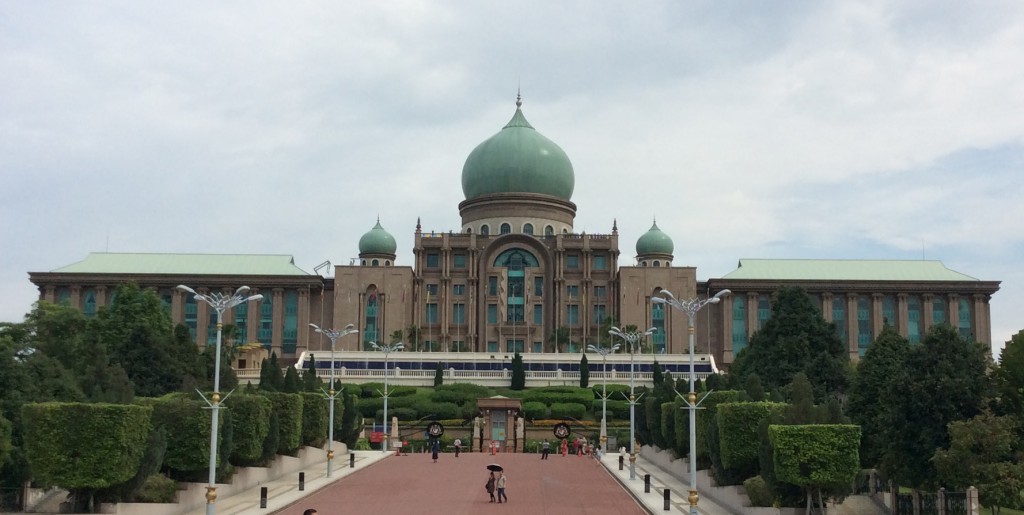 Putra Mosque (exterior and interior)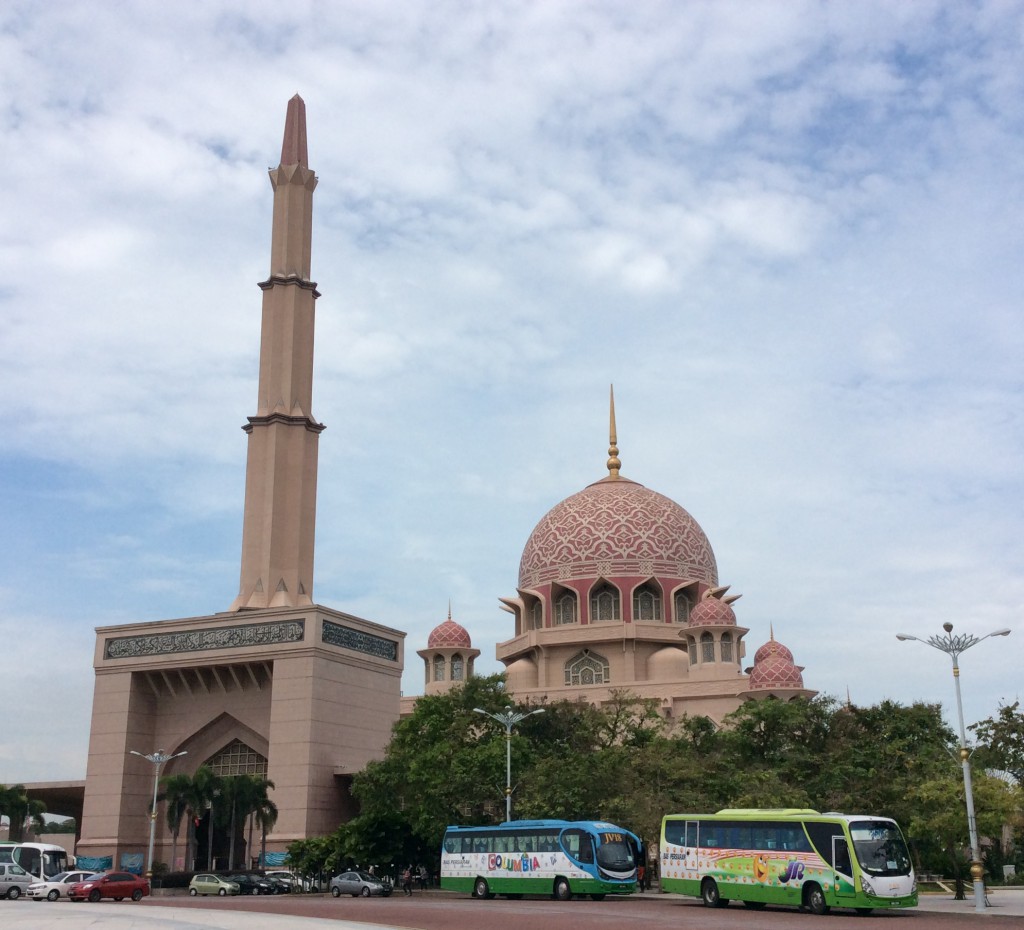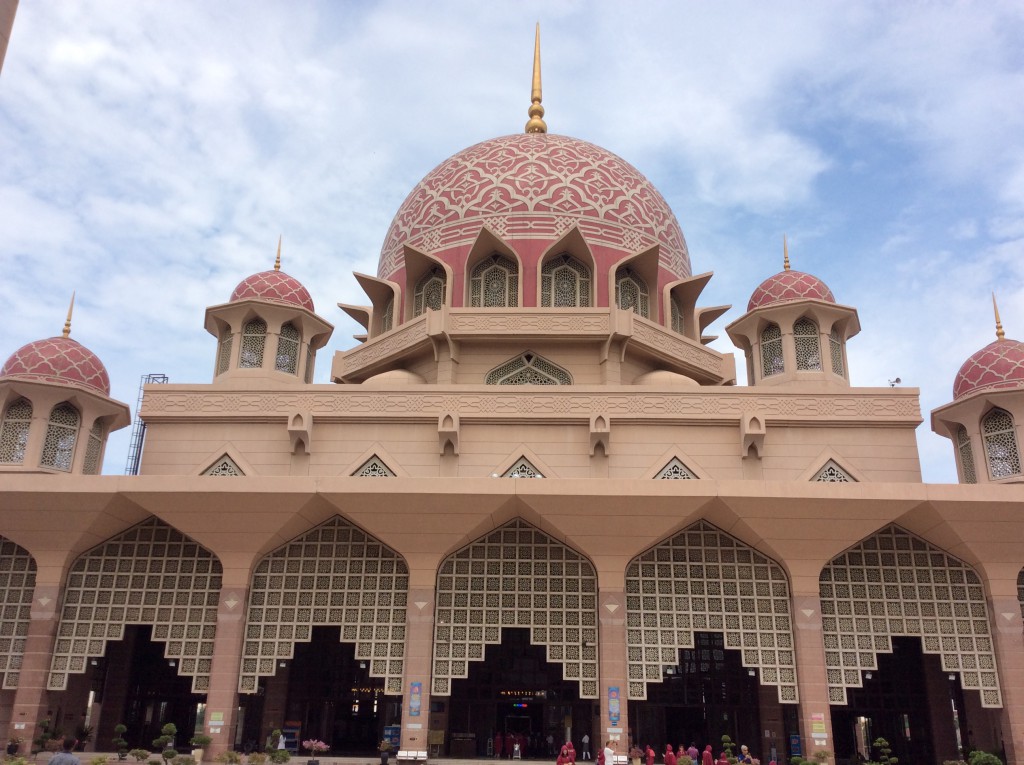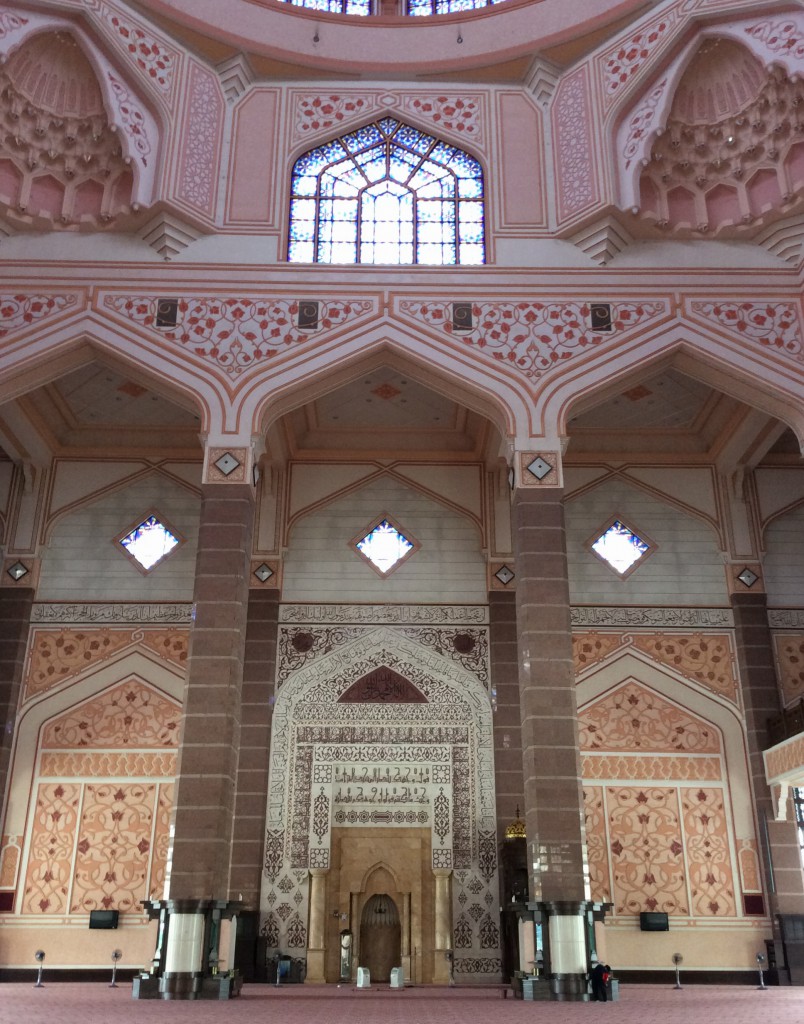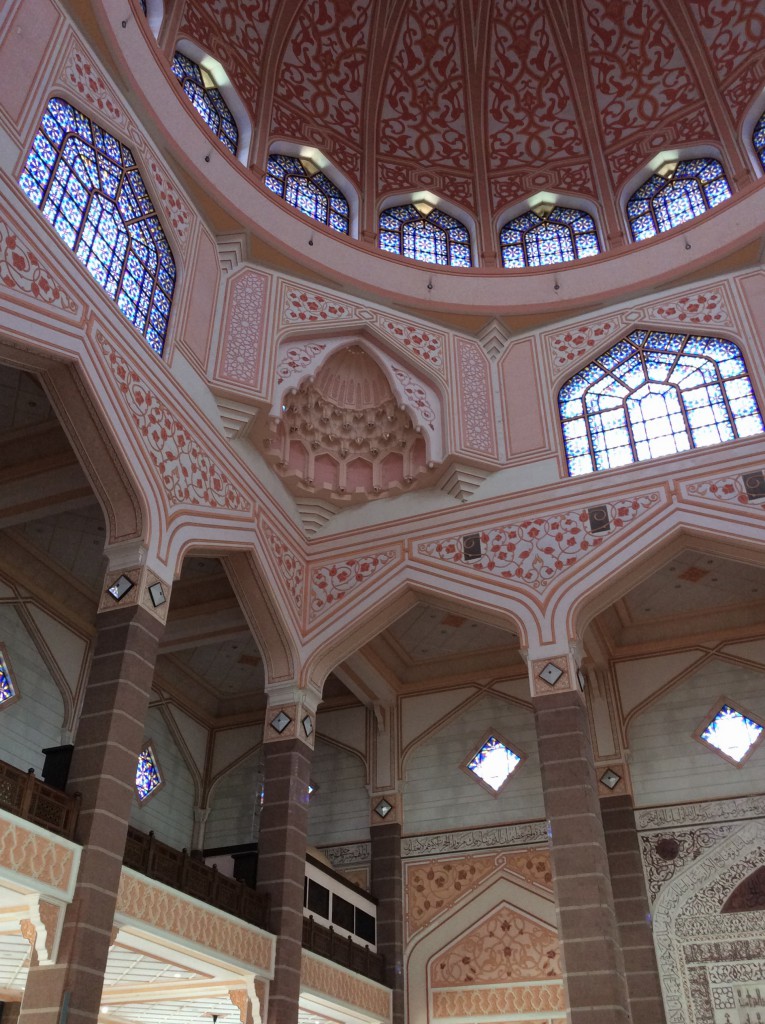 By now we realise that we need to be on a coach tour to do Putrajaya properly. It is almost overwhelming and I am sad to say, I even wonder if this is one big, ego trip. Big public buildings don't mean anything unless we have strong and progressive leadership in government.
So on to my maternal grandmother's old shophouse in Jalan Gasing, Petaling Jaya. This has been turned into a pizzeria on the ground floor and a residence on the top floor.
I do have very good memories of my grandmother.  She did not tolerate waste (whether of things or of time), encouraged recycling (she even made new candles from the melted wax that dripped onto the prayer table in church) and was a woman of progress (all her children and grandchildren were encouraged to do well regardless of whether they were girls or boys).
She was public-spirited: she commissioned a short bridge for people to cross a large monsoon drain and some concrete steps to reach an elevated bus-stop.
If there was something that needed to be done, my grandmother would get up and do it. That I am serving on the church council, and a Scout leader and school governor is really because from a very young age I was encouraged to look outward and not inward.
My grandmother ran a business which until today I find very enterprising. In the days before hotels had banqueting halls, there was still a need for people to get together for large communal meals. There would be weddings, birthday celebrations, religious  festivals and ethnic new years.
Grandmother rented out the chairs, tables, linen, glasses, cutlery and crockery required for such a party. Jesus feeding the 5,000? Grandmother would have been appalled that the villagers had to sit on the grass and eat with their fingers.
I went to grandmother's house to show SS where I had spent my holidays helping in the shop. I asked my mother if there were any more of the crockery from the rental business and all we could find were some small saucers (no cups).
I have taken these back to London to use as the base for small coffee/ dessert glasses. On the back of the saucer you can see they were made by J & G Meakin, England. In fact there is a shop in Columbia Road Flower Market where you can get similar vintage ware and I might just wander down there one Sunday.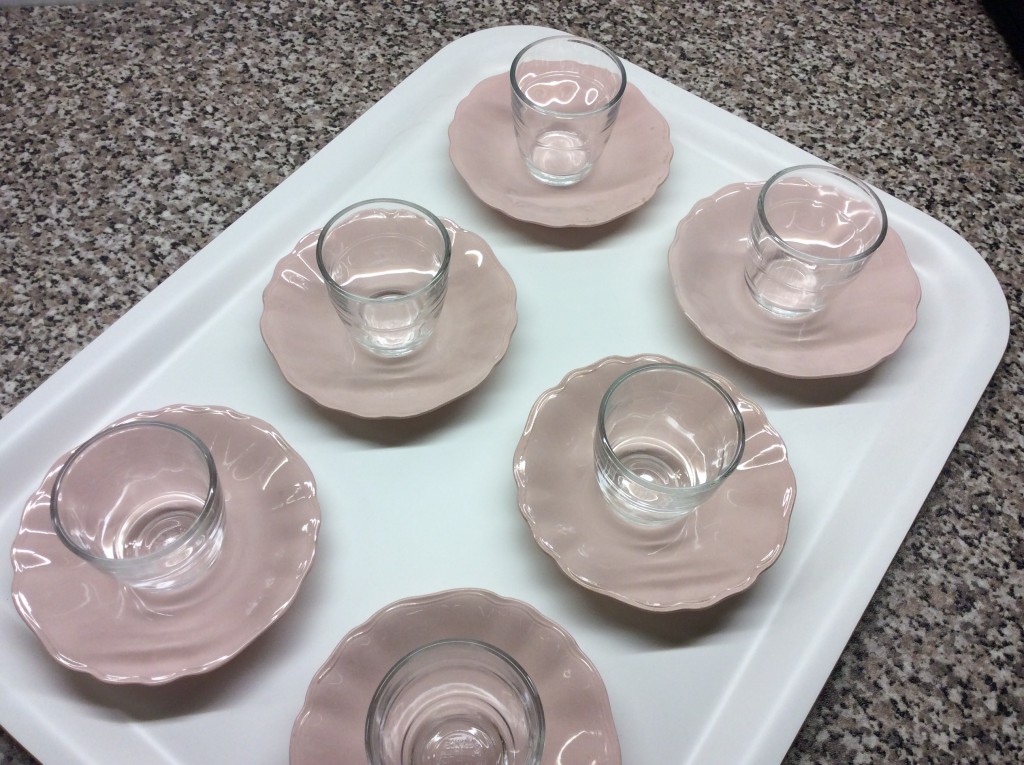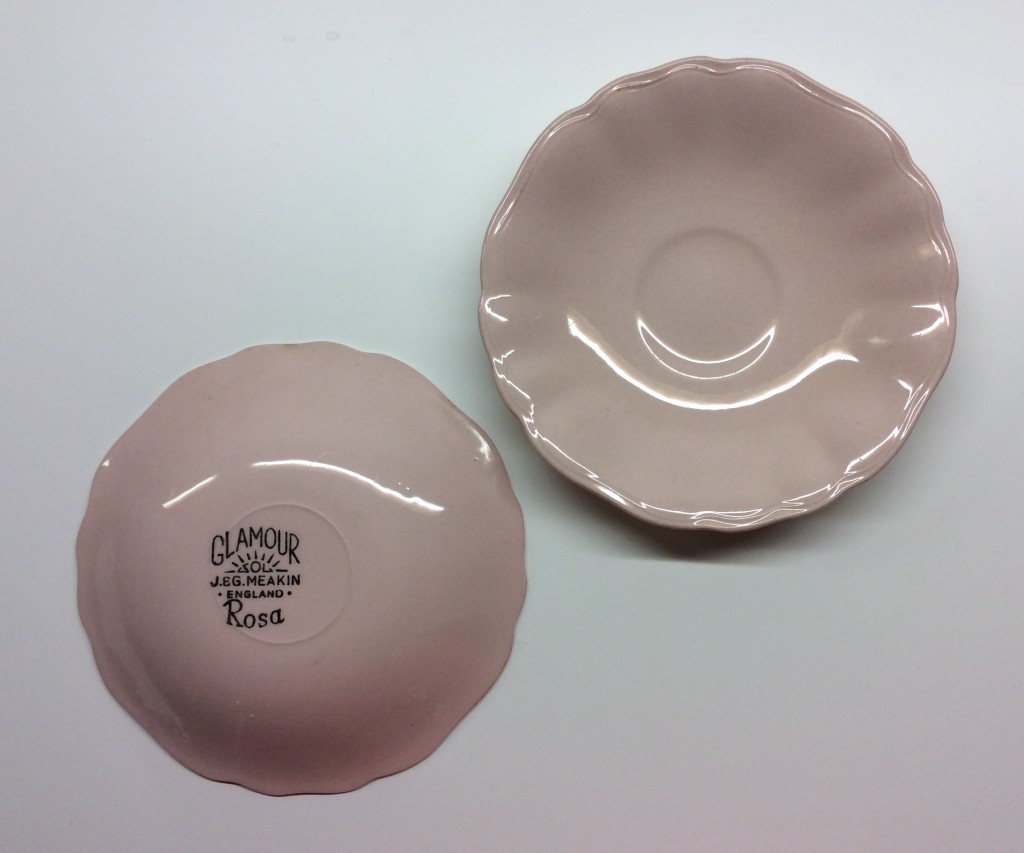 My mother has filled the shophouse with an assortment of antiques but what I was most interested in was our old phone which was is nearly 50 years old. There is a reason. My grandmother passed away in 1984, the year I left for England to continue my studies. Over time the business dwindled and eventually ceased.
The only thing I salvaged from the shop before it was renovated (beyond recognition) was a Sankyo wind-up music box, on which you would rest the receiver of an old-fashioned phone.
So, a customer would call and I would play at receptionist and say 'please hold on, my grandmother is not here, but I'll get her for you'. The person waiting would then be treated to a lovely tune from Tchaikovsky's Swan Lake.
Grandmother would be talking to the next-door shopkeeper, giving orders to the carpenter, drinking tea in the backroom or (hmm…) smoking another cigarette.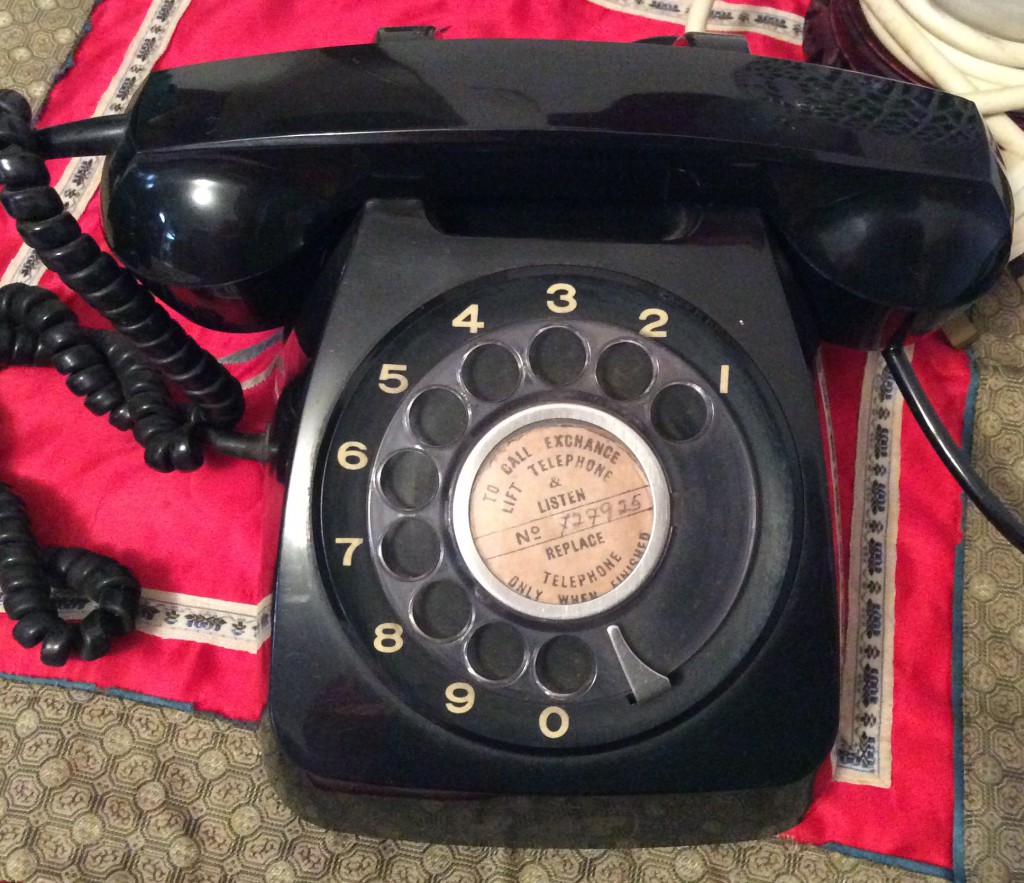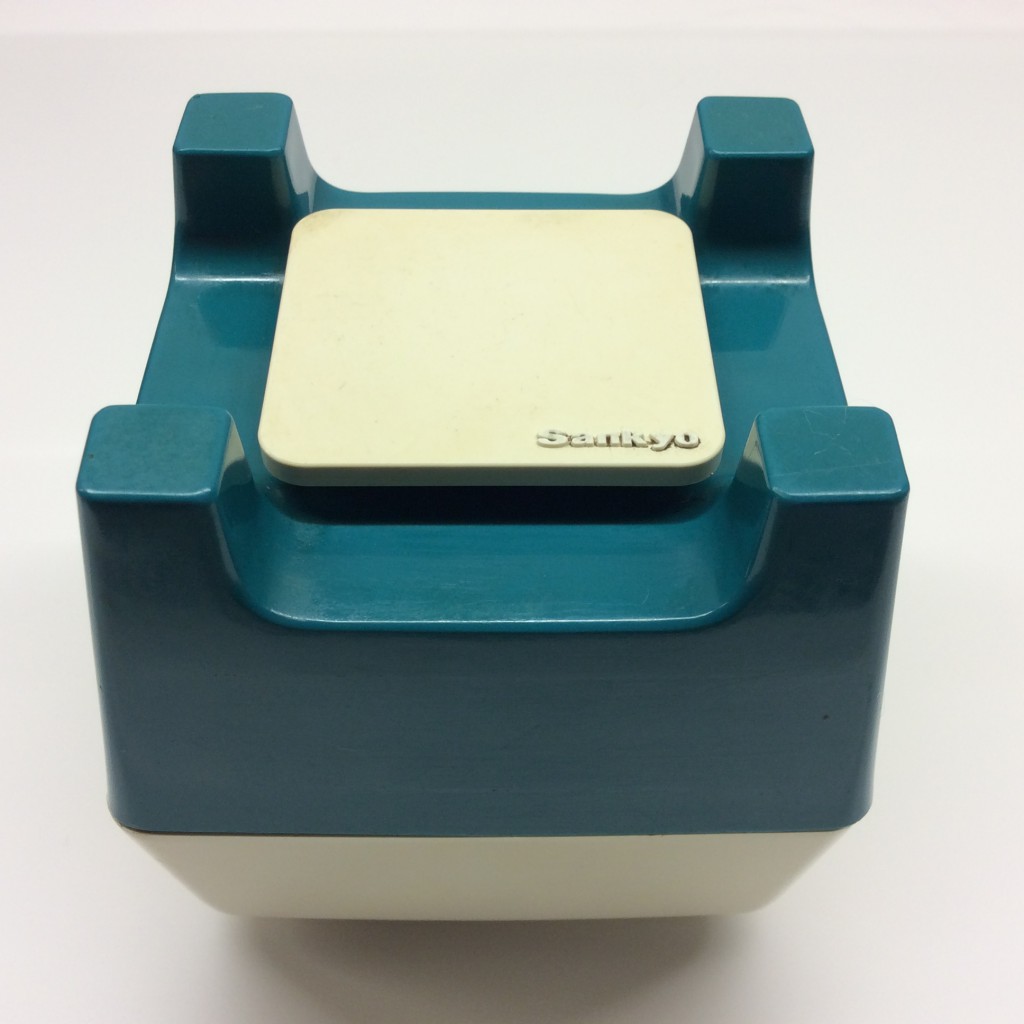 After lunch at the nearby Ipoh Chicken Rice (don't ask: apparently everything tastes better if it is from Ipoh), SS and I head back to the hotel to work out if 30kg really is enough luggage allowance for this trip. I would find out two days later that my luggage was over the limit by 6kg.
Still, we had time for a quick cup of tea and something sweet at TWG in Pavilion Mall. Credit goes to TWG for really offering a wide assortment of teas.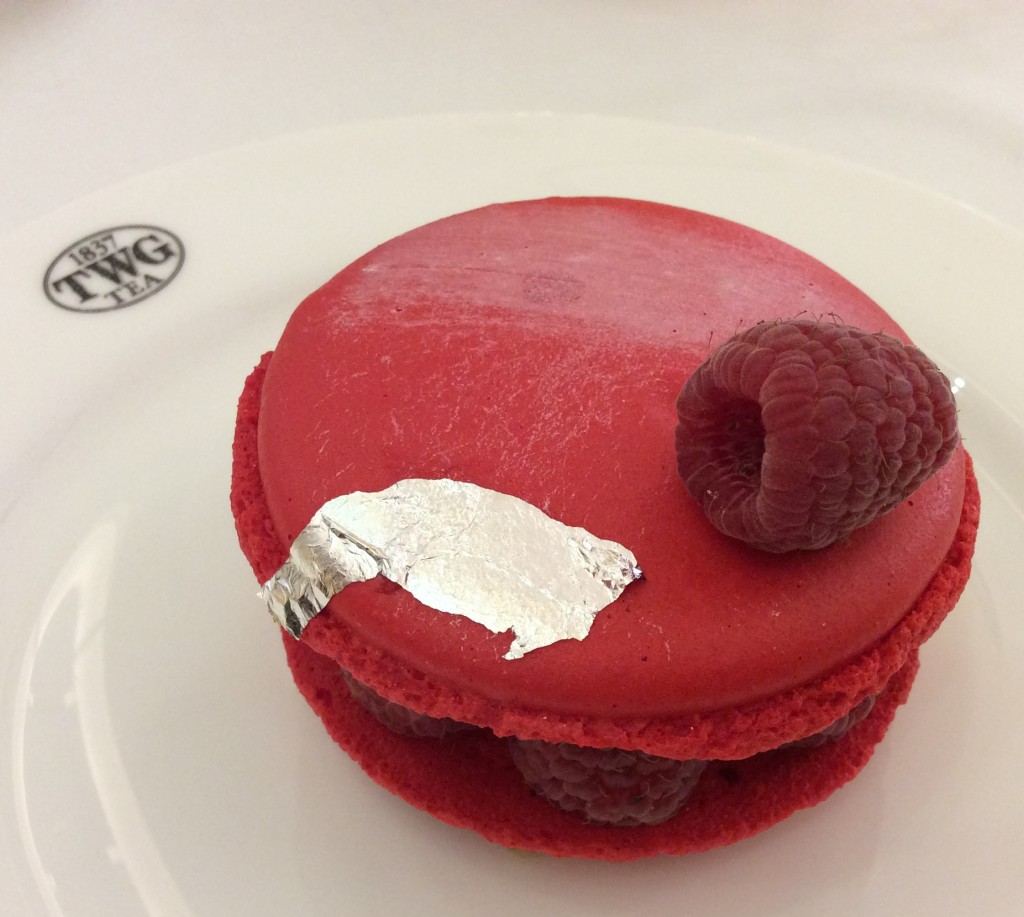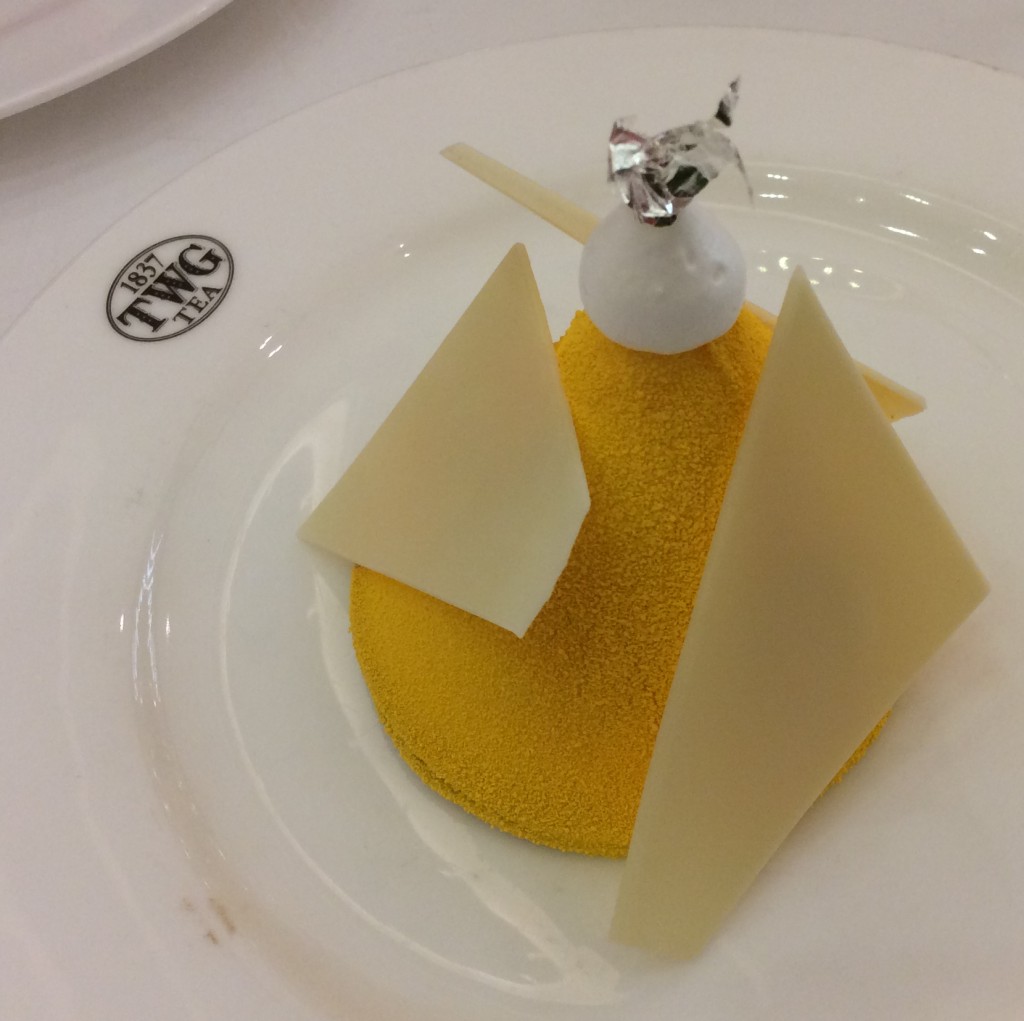 This has been quite an adventure for SS and I. We should do this again. In the next post there is a round-up of the best and worst of KL.