Today's cake reminds me of a recent Korean Drama.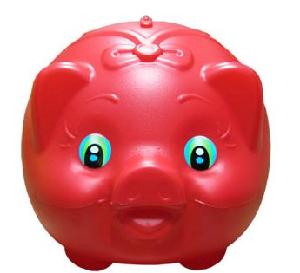 Like the hero who saved his spare cash in a Piggy Bank, I feel a bit lost without a saved cake in the freezer.
I had been quite good with making and freezing cakes but recently gave away the last one (banana and poppyseed). When it came to the next coffee morning, I had to resort to a bought cake. The fact that it was a Whiskey Dundee Cake from Fortnum and Mason saved our family's reputation (but perhaps not its fortune).
This morning I had a rummage in the cupboards and spotted some fresh ginger, dried cranberries and a large tin of golden syrup. This was a great opportunity to make some cakes which are needed this afternoon and tomorrow morning (both for church events), with one left over for the freezer. Given that the cake ends up in our tummies, I guess we are sort of piggy banks ourselves.
The cake is best made in a 2-lb loaf tin, as this makes it easy to slice for sharing. I made four cakes but the recipe below is for one cake. Normally I would use a dark brown soft sugar but today I had molasses sugar and this is what I used.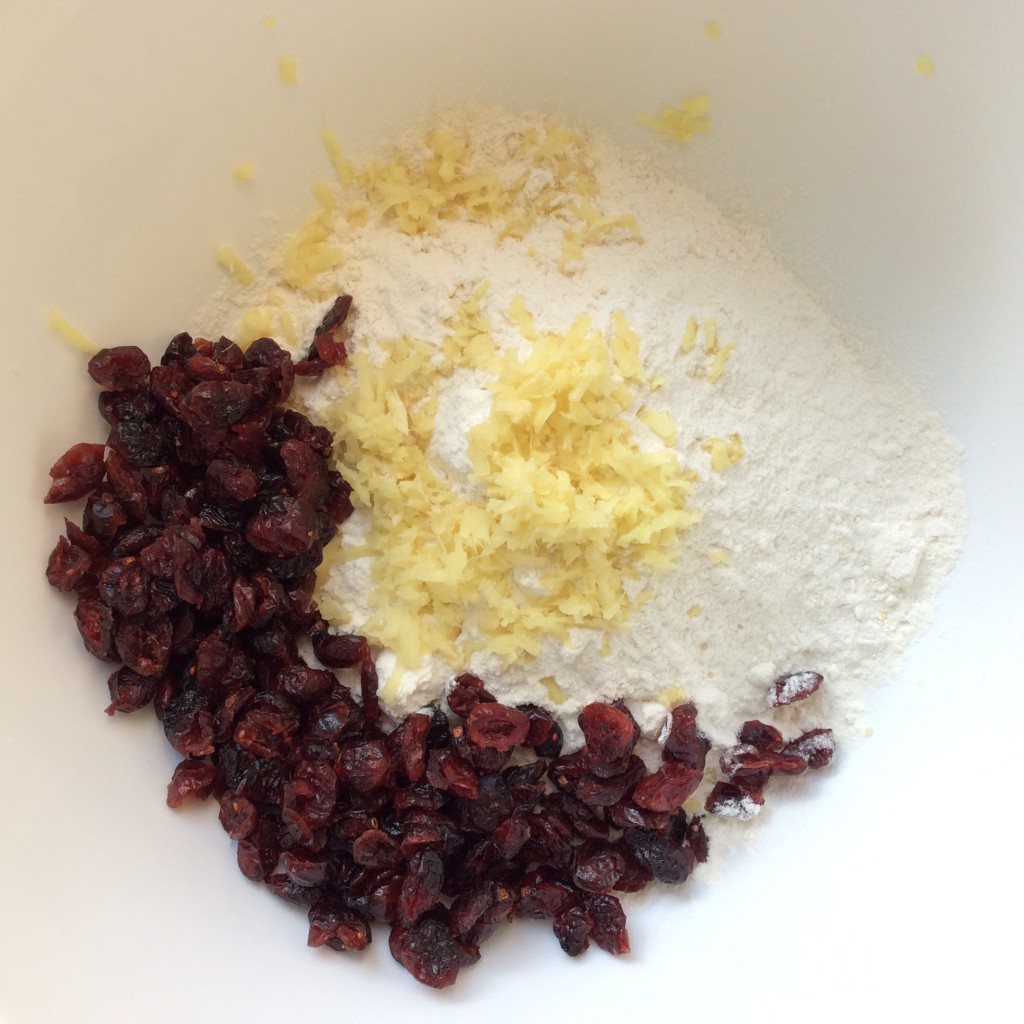 For the Cake:
90 g unsalted butter
40 g dark brown muscovado sugar
180 g golden syrup
180 g self-raising flour
1 tablespoon freshly grated ginger
50 g dried cranberries
Pinch of salt
1 egg
100 ml milk
How to Make:
Preheat the oven to 180°C/ 350°F/ Gas 4. Grease and line the baking tin.
Place the butter, sugar and golden syrup in a saucepan and heat gently until the butter has melted.
Remove the saucepan from the heat and cool for 10 minutes.
Sift the flour and salt into a large mixing bowl. Add in the grated ginger and dried cranberries.
In a separate bowl, beat the egg with the milk.
Pour the butter mixture and egg mixture into the flour. Mix everything together, using a hand-held whisk, until you get something resembling a batter. The mixture is quite wet.
Pour the batter into the loaf tin and bake in the preheated oven for 55 minutes, or until the cake bounces back when touched. A metal skewer inserted in the centre should come out clean.
Leave the cake to cool slightly in the tin before turning out onto a wire cooling rack to cool completely.
The cake will slice into 10 thick or 12 medium-sized slices. To freeze, either pre-cut into slices or leave whole in its paper liner, and wrap this in a large piece of kitchen foil. Defrost thoroughly before serving.