Diary: Saturday 11 July
One of the joys of camping is that the Scouts get to cook their own meals. This morning we had eggy bread, otherwise known in posh circles as French Toast.
The ingredients and method of cooking are very simple, perfect for the first breakfast at camp.
For each person, allow one egg and two slices of white bread, plus a little bit of milk and a pinch of salt. You can fry the bread in butter or sunflower oil but oil is better in a camp setting as it doesn't burn like butter does.
Beat the eggs with the milk and salt. Heat a thin layer of oil in a frying pan. Dip the bread into the eggs and fry in the oil, turning once. Continue until all the bread and eggs are used up.
To keep everything warm whilst cooking, place the cooked bread in a pot and cover with a lid. Place this pot into a slightly bigger pot which has hot water in it. The hot water surrounding the smaller pot acts as a form of 'oven' and in technical terms it is called it a bain-marie, a water bath.
Serve the eggy bread with sugar, jam or maple syrup.
For lunch we had hot dogs with fried onions, followed by Frubes (fromage frais tubes) and satsumas. For dinner we are having chicken fajitas.
Questions du Jour (from boys to the leaders):
At breakfast – "How do you like your eggy bread? Undercooked or overcooked?"
At dinner – "How do you like your chicken, cooked or fried?"
Cake du Jour: chocolate brownies…so rich we only needed one tray.
In the afternoon, some of the boys went sailing. The others went for a small bit of shopping in Cowes where they had £2.50 each to spend. Most of them bought sweets and fizzy drinks. One boy bought gobstoppers the size of a small child's fist. Concerned that he will not be able to finish licking even one of them, he asked if he could keep it overnight in his tent. The reply was that under the circumstances there probably was no choice…but to be aware that the island rats could sniff it out.
Local foods: Isle of Wight honey, as another leader and I suffer from hay fever and local honey is meant to help fight the symptoms. Also a lovely bowl of baby tomatoes.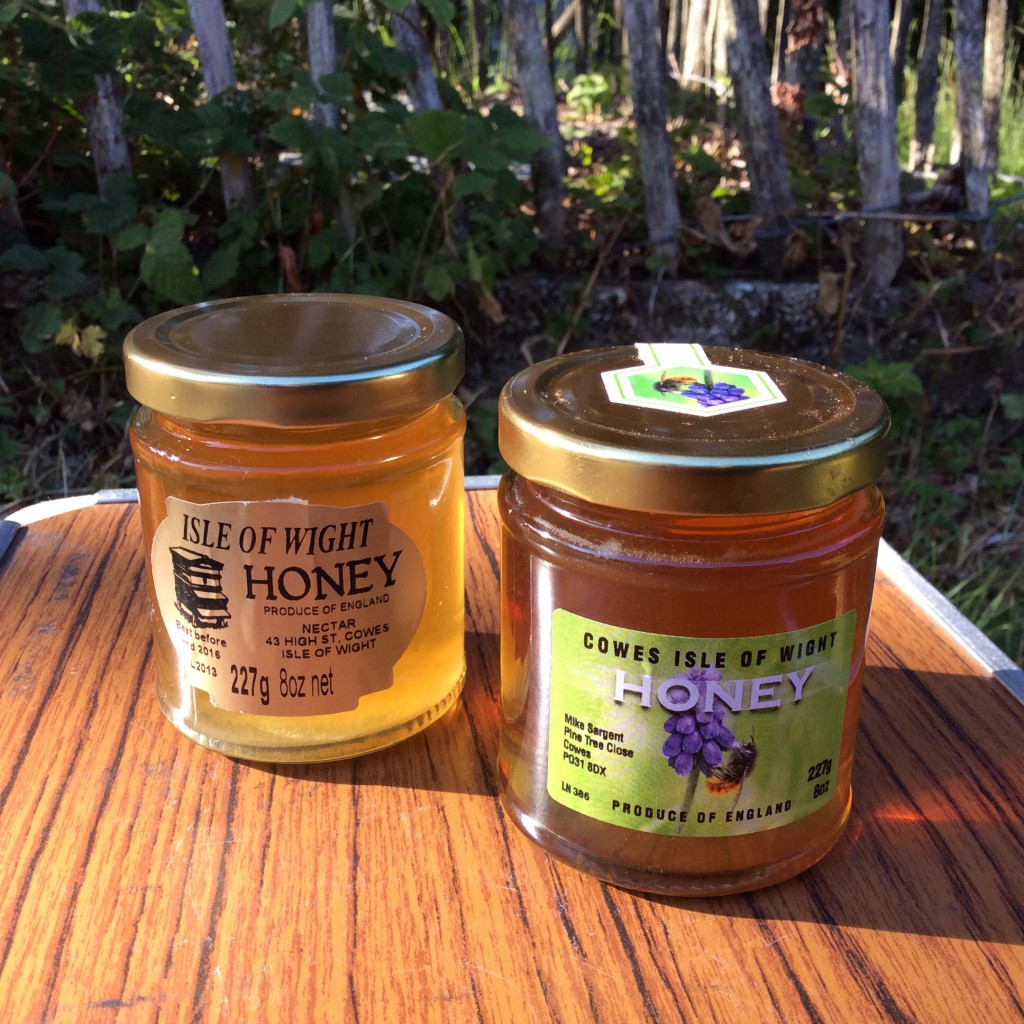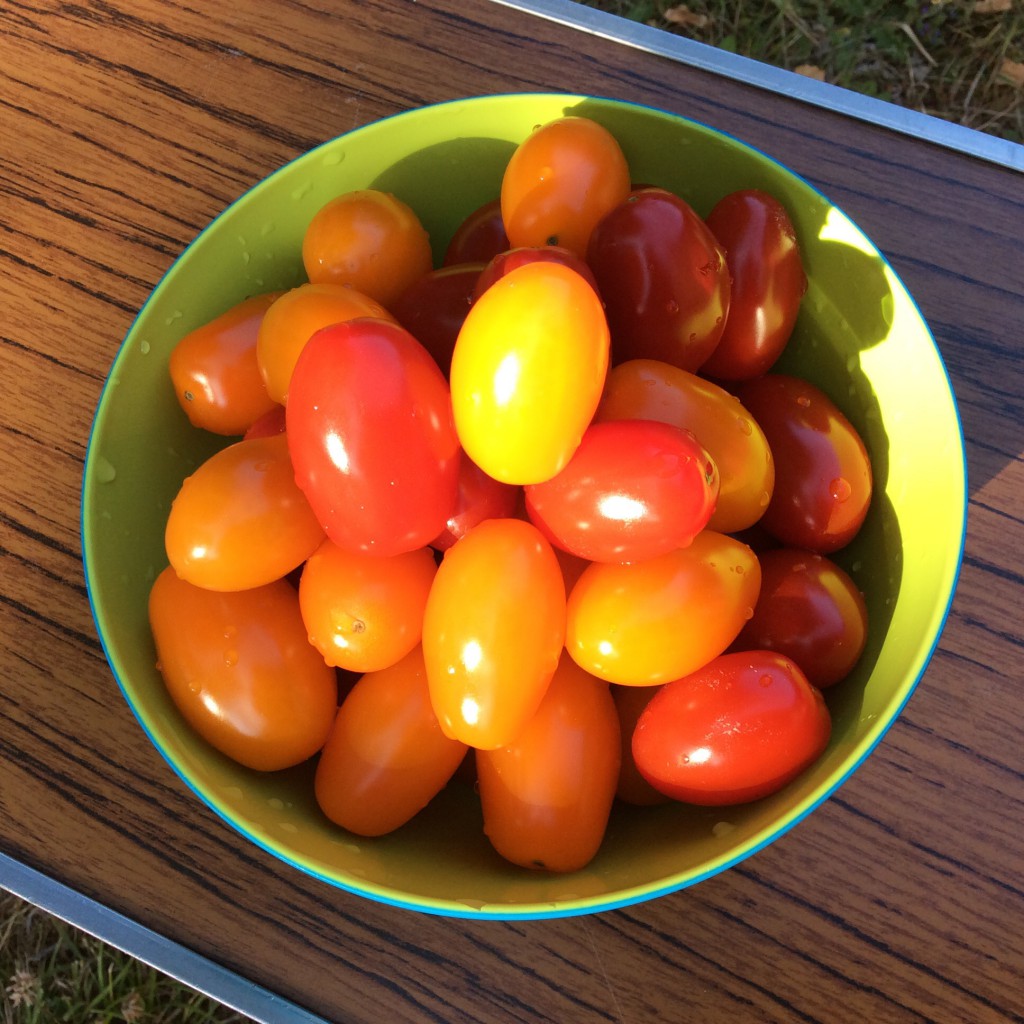 The difficulty with posting any new articles is that there is one wifi hot spot on the site and it is on a certain wooden bench out in the open with no lighting. So I might need to post a few articles at a time, but I am aware of verbal indigestion. Gluttony, with words or with camp food, is not a good thing. The record for eating eggy bread at summer camp rests with a very personable boy who managed 18 half slices….before he felt very ill indeed.
Finally, here is the T-shirt du Jour. It really did make me laugh out loud.