Diary: Friday 10 July
Gochugaru Girl is heading to the Isle of Wight with her Scout Group.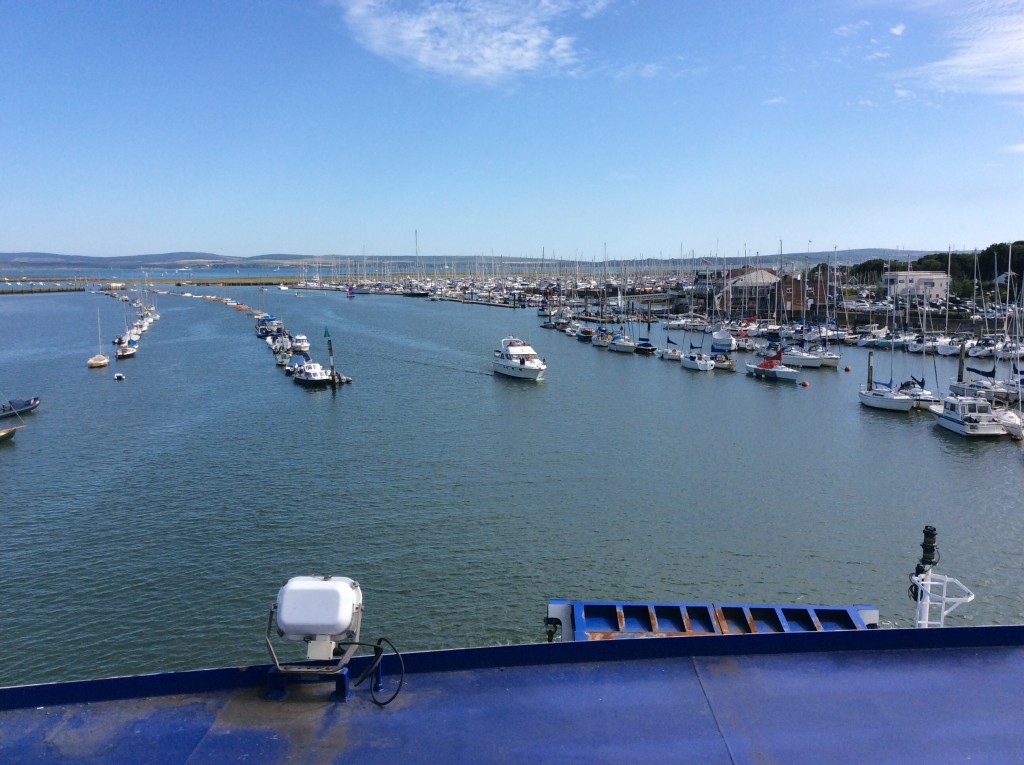 The trip is off to a good start with fair weather on the ferry crossing to the island.
The first day is always tiring, so we had home-made cakes at tea time to keep us in good spirits.
The logistics of planning and executing a successful Scout camp is not impossible but it is time consuming. Our group is not particularly large, around 50 people including Scouts and leaders. However, transporting people, equipment and the first day's food all the way from London required a lot of co-operation between the leaders…and a lot of cake.
The night before departure I baked 6 loaves each of golden syrup and ginger cake, and lemon and poppy seed cake. That's 120 slices of cake. There were 2 trays of chocolate brownies.
These were packed into every available box I have kept from previous cake purchases.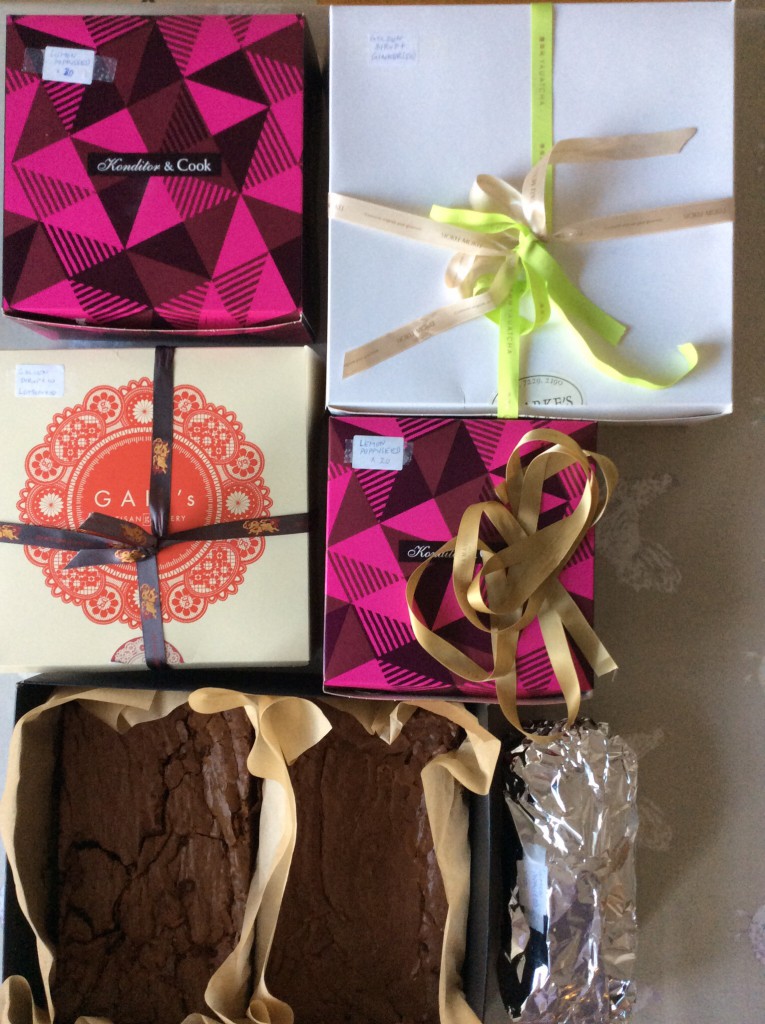 I have often been asked why I don't enter The Great British Bakeoff. The answer is always this: I don't have the kind of personality that seeks attention and I am not good at crying when something goes wrong, so that would make terrible television viewing.
It is inevitable when baking under pressure, and in a hot kitchen, that something will go wrong. The ginger cake was the first to be baked and that went according to plan. With the lemon cake, I forgot to add the lemon juice to one batch: adding sugar to the juice turned it into a drizzle for the cakes. With the brownies, I mistakenly picked up an extra 50 g of chocolate and so used 300g chocolate instead of 250g. Well, more is more in this case and no one will complain.
So far so good, but the the real test here is not in trying to please Mary Berry and Paul Hollywood but the boys, who are aged between 10 and 13. We started off with the golden syrup and ginger cake, leaving the other cakes for future days. In order to encourage them to try a piece, I had to say it was golden syrup cake and to drop the word ginger from its description (I did the opposite with the adults).
Cake descriptions do not matter when it comes to young boys. Even after being told it was golden syrup cake, I heard two of them tell the others, 'this banana cake is really nice'. The adults, on the other hand, described it to each other as ginger cake…perhaps to justify a second piece, it was better to not hi-light the syrup bit.
Travel du Jour: we left London mid-morning and had lunch en route. I was in the back of a minibus with some very chatty boys so the details were lost on me, but the service station is the first one when you get on to the M27 southbound from London. There are picnic tables and the toilets are clean. Inside the building all manner of things reminded me of shopping with my grandmother: that is to say, old-fashioned, un-coordinated and keenly priced. Bearing in mind my grandmother passed away 31 years ago, that was a kind of happy memory for 30 seconds.
Menu du Jour: the boys had a packed lunch from home and the leaders had a packed lunch from Gail's. This was pre-ordered to be delivered at 8am and it arrived freshly baked at 7.45am. I have used this service three times now and would not hesitate to recommend it. Communal dining makes for such a good start to any trip together.
For dinner everyone had pasta bolognaise with cheese, followed by tinned peaches, meringue and squirty cream (the favourite is Isigny cream from France). Usually the boys cook their own dinner but in view of our late arrival at the camp site, the sauce was pre-cooked by one of our leaders.
There is so much washing up to do at camp that Fairy washing up liquid and gloves become your best friends. Normally the boys have to wash up in their own camping site using two washing up bowls (one for washing and one for rinsing) but on the first day they were allowed to use the kitchen. They were told they could use washing up gloves as the water from the tap was very hot…
Scout A: do the gloves help with washing up?
Scout B: no, I just wear it for effect.