Gochugaru Girl has spent the past two and a half weeks with her Korean friends.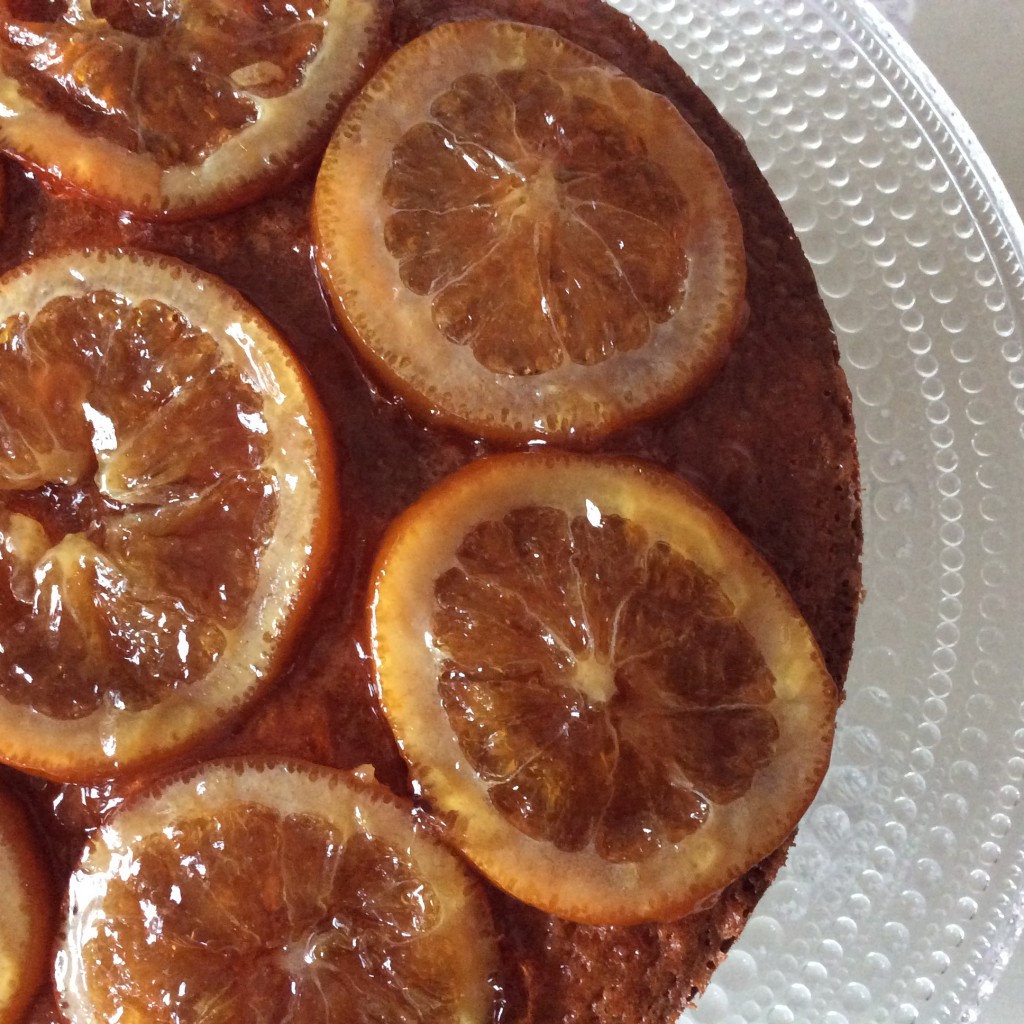 Now it is time for them to return home and we will miss them a whole lot.
My first encounter with a Korean was when I was 11 years old. A new boy appeared in our school and as best as I can remember, his name was Park San Jun. He did not speak Malay or English and we did not speak Korean. In his frustration he would throw things around.
I had a school case, similar to the one below, and one day when I was waiting for the school bus to arrive, he took my case and flung it far into the middle of the playing field. In the process all my books and stationary fell out of the bag, and I fell into a sort of cold war with Korea.
Fast forward nearly 40 years and the cold war is over.
The about turn was akin to St Paul's conversion on the road to Damascus. People refer to phrases like 'Damascene conversion' or 'Pauline conversion' and if you read the original passage in the Bible you will realise why: Paul, who as a Jew (Saul) was persecuting newly-converted Christians, had a personal encounter with the risen Lord Jesus. After that he was even willing to be killed in order to spread the Gospel.
Of course I don't wish to have that kind of dramatic life and also, no one is going to come after me for spreading the good news about Korea and kimchi. It's just that, to me, until God intervened and put our Korean friends and our family together, there was no chance that I would stumble into Korea…
We have had a lot of fun these past two weeks and as a memento of their time with us, here is the recipe for the lemon and orange cake I made twice during their stay. It has lemon zest, juice and oil in the cake mixture, and marmalade and orange slices on the top. The safest thing to do is to call it a citrus cake.
The orange slices were from a bottle of Bonne Maman jam, and the recipe was inspired by Raymond Blanc's Gâteau au Citron*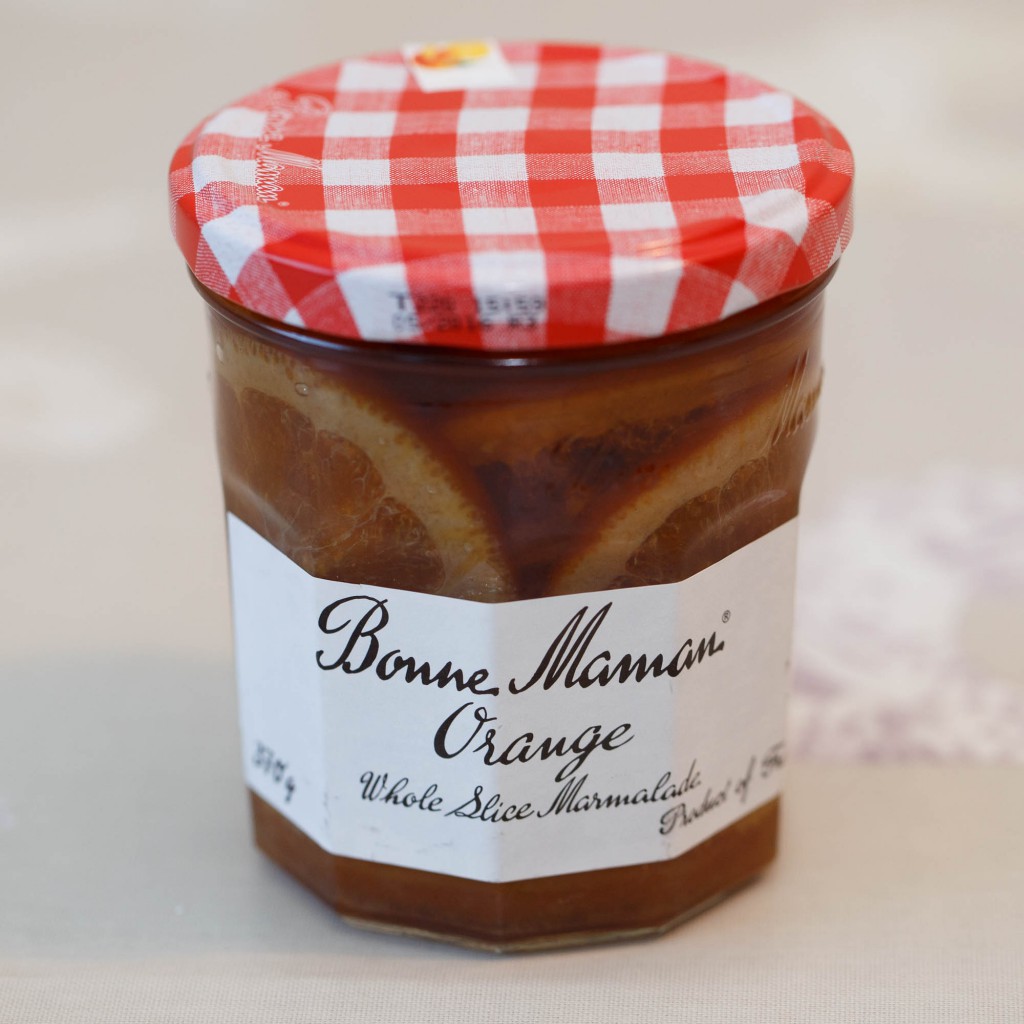 For the Cake:
5 eggs
275 g caster sugar
A pinch of salt
Grated zest and juice of 1 lemon
2 teaspoons Boyajian lemon oil
150 ml double cream
175 g plain flour
100 g ground almonds
10 g baking powder
100g unsalted butter, melted
Marmalade to glaze the cake, whole slices of orange optional
You will also need a 23 cm/ 9 inch round cake tin.
How to Make:
Preheat the oven to 180°C/ 350°F/ Gas 4. Grease and line the baking tin.
In a large mixing bowl, whisk together the eggs, sugar, salt and lemon zest until the mixture has thickened. Add the lemon juice and lemon oil towards the end.
Place the bowl on a work surface and fold in the cream.
Sift the flour, ground almonds and baking powder over the mixture and fold in lightly using a spatula.
Finally, add the melted butter, little by little, folding and lifting the mixture gently.
Pour the cake mixture into the prepared tin and bake in the preheated oven for 55 minutes, or until the cake bounces back when touched. A metal skewer inserted in the centre should come out clean.
Leave the cake to cool slightly in the tin before turning out onto a wire cooling rack. Whilst the cake is still warm, brush the surface all over with the marmalade, then top with the orange slices if using.
Try to wait for the cake to cool completely before eating, but I can say we have not achieved any level of success in this endeavour.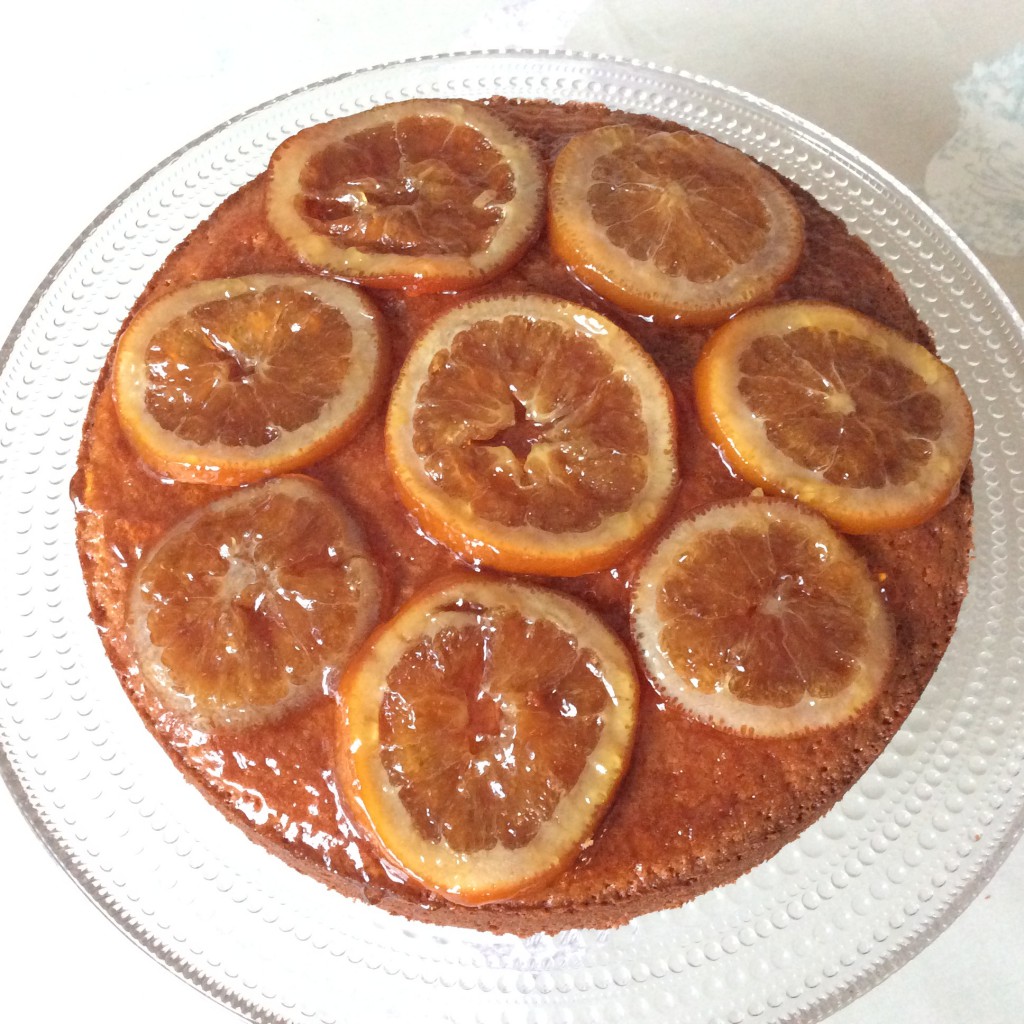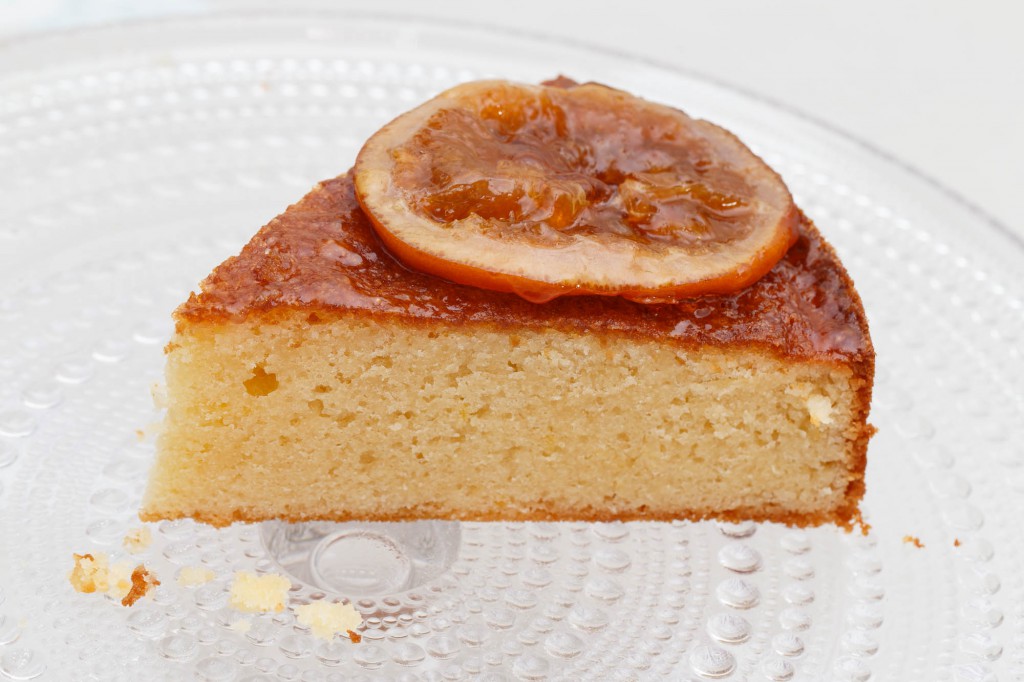 * Page 265 of Cooking for Friends by Raymond Blanc. This was first published in 1991, and is now out of print. Used copies are available through Amazon.