Gochugaru Girl wishes Junior 3 a Very Happy Birthday.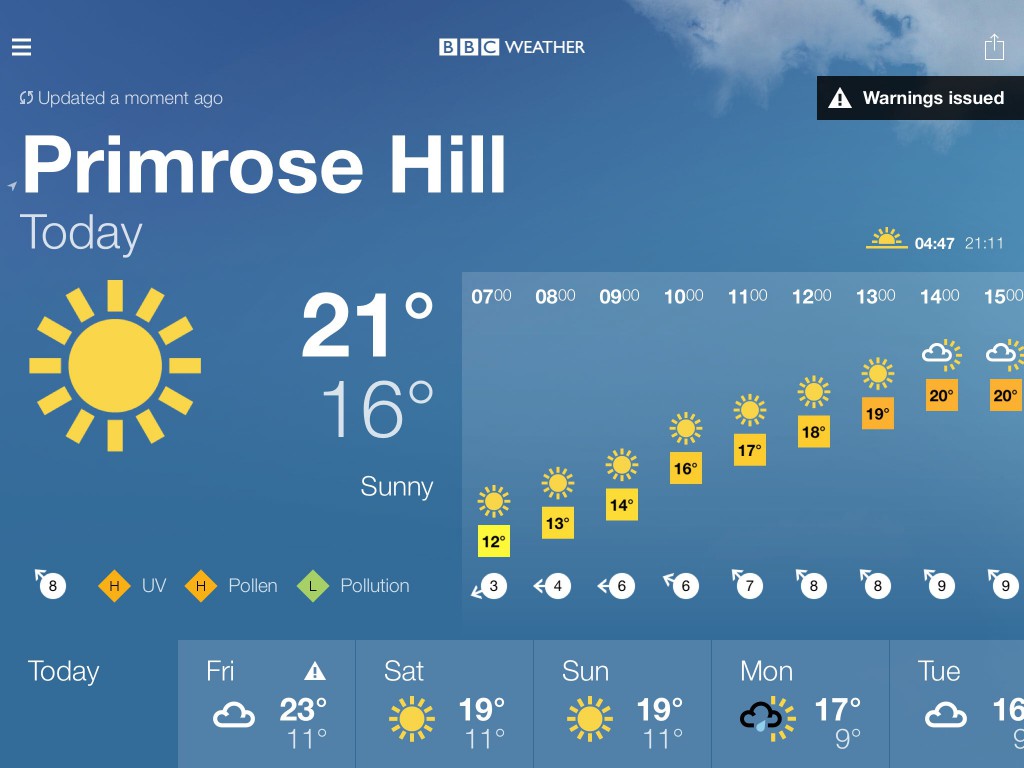 It is a sunny day, as befits a sunny child.
In fact, Junior 3 was born early on a Sunday morning, and his nature remains true to the popular Nursery Rhyme:
Monday's child is fair of face,
Tuesday's child is full of grace,
Wednesday's child is full of woe,
Thursday's child has far to go,
Friday's child is loving and giving,
Saturday's child works hard for a living,
But the child who is born on the Sabbath day
Is fair and wise and good in every way.
For the record, Mr Gochugaru was also born on a Sunday, Junior 1 on a Friday, Junior 2 on a Monday and I was born on a Thursday. So technically we don't have anyone who is full of woe in our family or anyone who needs to work hard for a living (I take this to mean back-breaking work, e.g. being a coal miner).
The cake du jour is an adaptation of Konditor and Cook's Curly Whirly Cake*. It should feed 12 people. However Junior 3 loves chocolate so it may feed him plus just 8 other people. When he was little, in order to help him remember the musical notes on the lines of the treble clef, I used the common mnemonic Every Good Boy Deserves Fruit. Junior 3 always look puzzled because in (his) reality Every Good Boy Deserves Chocolate.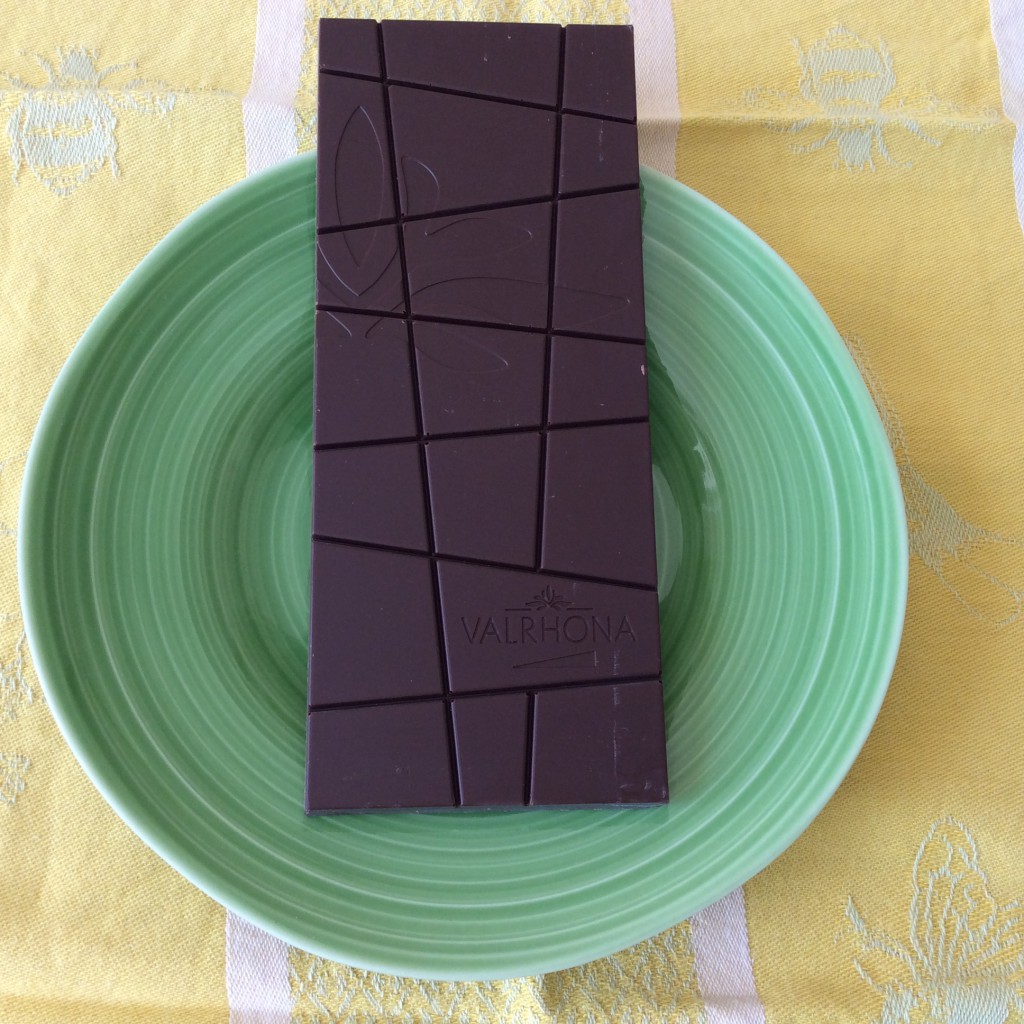 For the Cake:
375 ml milk
300 g dark brown soft sugar
150 g dark chocolate (70% cocoa solids)
260 g plain flour
1½ teaspoons baking powder
45 g cocoa powder
Pinch of salt
150 g Lurpak spreadable butter
3 eggs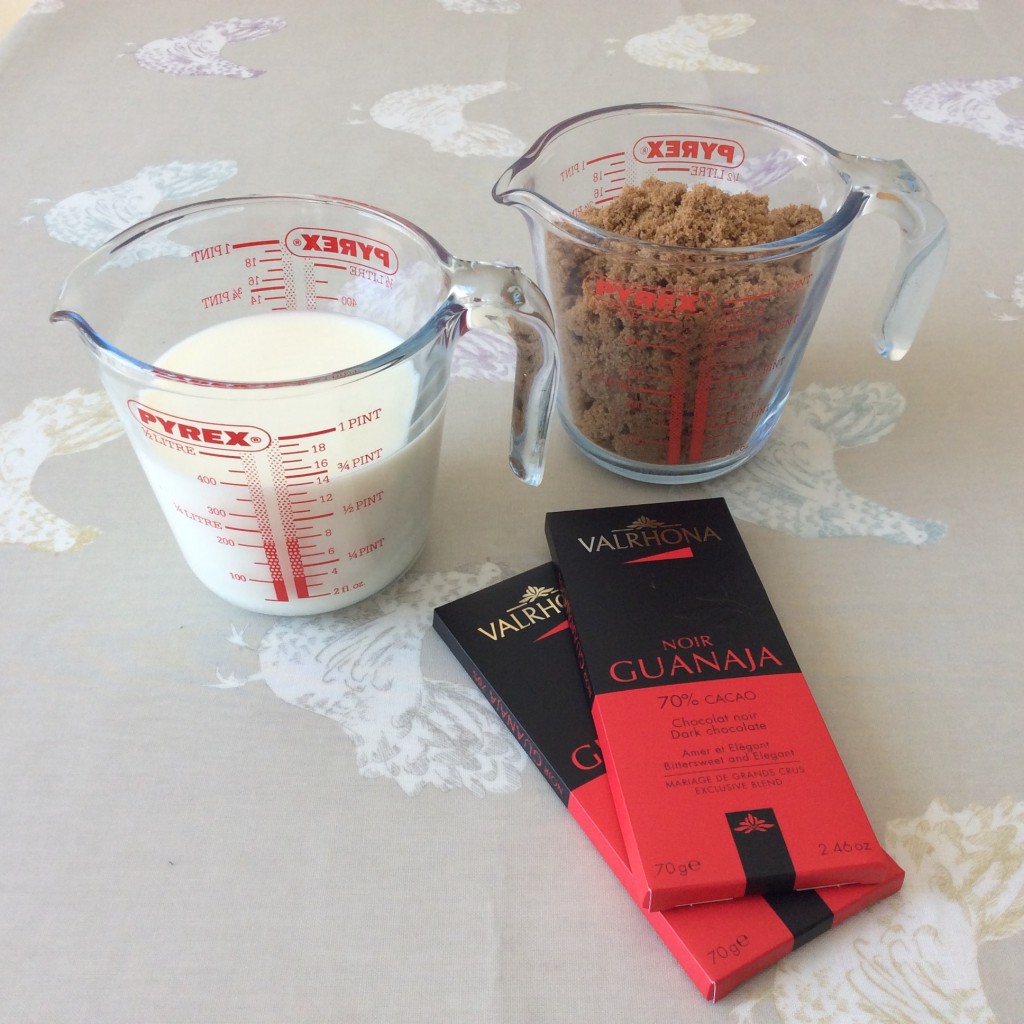 For the Cream Cheese Frosting:
200 g full-fat cream cheese
400 g icing sugar, sifted
50 g unsalted butter, softened
2 teaspoons vanilla bean paste
30 g dark chocolate (70% cocoa solids) for the swirls
You will also need two 8 inch/ 20 cm round baking tins.
How to Make:
Preheat the oven to 180°C/gas mark 4/350°F. Butter and line the cake tins.
Start by heating the milk and sugar in a saucepan very gently. When the milk is warm, add the chocolate (snapped into smaller pieces) and stir slowly with a wooden spoon.
Remove the milk mixture from the heat as soon as the chocolate has melted. Leave to cool.
Sift the flour, baking powder, cocoa powder and salt into a large mixing bowl. Add the butter and eggs.
Whisk this mixture on a low speed until the mixture comes together.
Slowly pour in the milk mixture and continue whisking until you get a smooth and runny cake batter.
Divide the mixture into the prepared tins and bake in the preheated oven for 30 minutes, or until the cake bounces back when touched. A metal skewer inserted in the centre should come out clean.
Leave the cakes to cool slightly in the tin before turning out onto a wire cooling rack to cool completely.
To make the icing, beat the butter with the cream cheese and vanilla seed paste until the mixture is smooth. Add the icing sugar one large spoonful at a  time and whisk on a medium speed until everything is incorporated.
To ice the cake, first place one cake on a serving plate. Spread around a quarter of the icing on this, then place the other cake on top.
Use another quarter of the icing to spread on the top of the second cake, and use the rest of the icing around the sides of the whole cake.
Finally, melt a little dark chocolate (either in a micro-wave or in a bain-marie), place this in a parchment piping bag and pipe some curly-whirly-swirly patterns on the cake.
Depending on the weather, you might have to chill the cake before serving it, in order for the icing to set a little.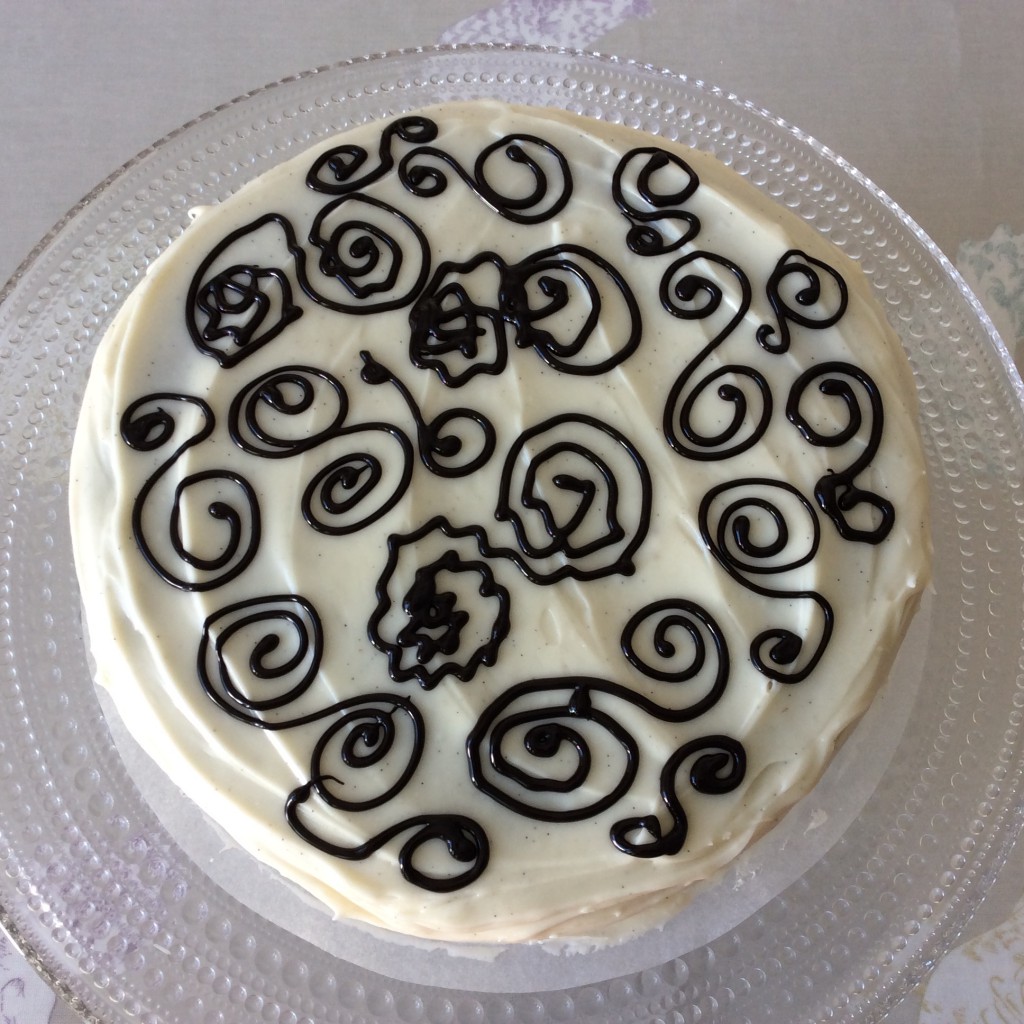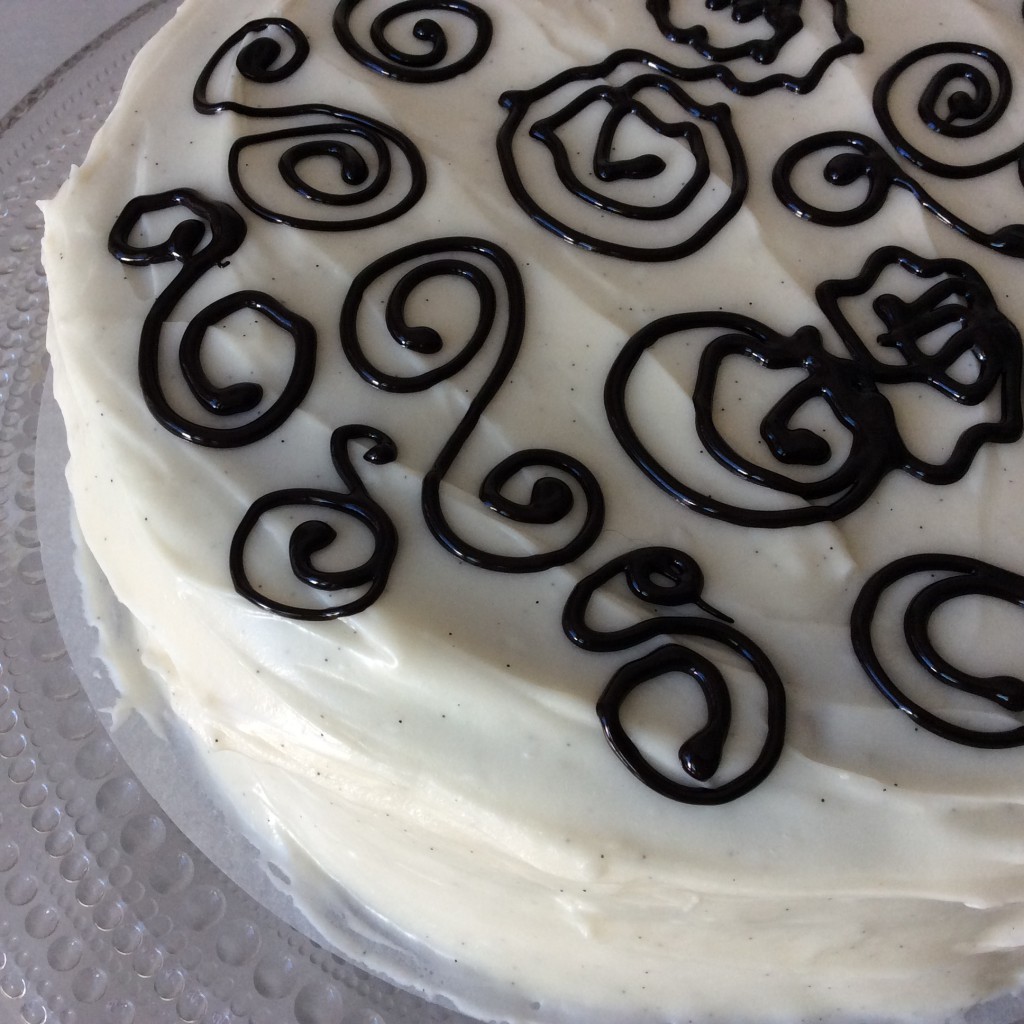 * Konditor and Cook: Deservedly Legendary Baking by Gerhard Jenne, Ebury Press, ISBN 978-0-09-195759-9.