Gochugaru Girl is a HUGE fan of Konditor and Cook.
This is a continuation of my visit to Borough Market last weekend. Konditor and Cook was established, and Junior 1 was born, in the same year.
I don't want to get too sentimental, but both are very close to my heart, as I have been through 21 years with them: from fledgling steps to confident maturity. I kept as many first newspaper clippings of the cake shop as I did first photos/ first hair/ first tooth/ first anything of Junior 1.
Following on from a disastrous mince pie making session a few years ago, where an 820 gram bottle of mincemeat fell on my big toe, causing it to bruise, swell and eventually give up the toenail, I said I would never attempt home made mince pies again.
Since then, and being a woman of principle, I have tried countless mince pies from all the reliable and high-end bakeries and delis in London. Friends who know of my enthusiasm for mince pies often turn up unannounced with their latest discovery. Each has its own merit but I return time and time again to Konditor and Cook's as they are (for me) just the right size and have the right balance of firm yet crumbly pastry and sweet yet tart filling. Happiness and Christmas cheer in one perfect bundle.
What greets you at the counter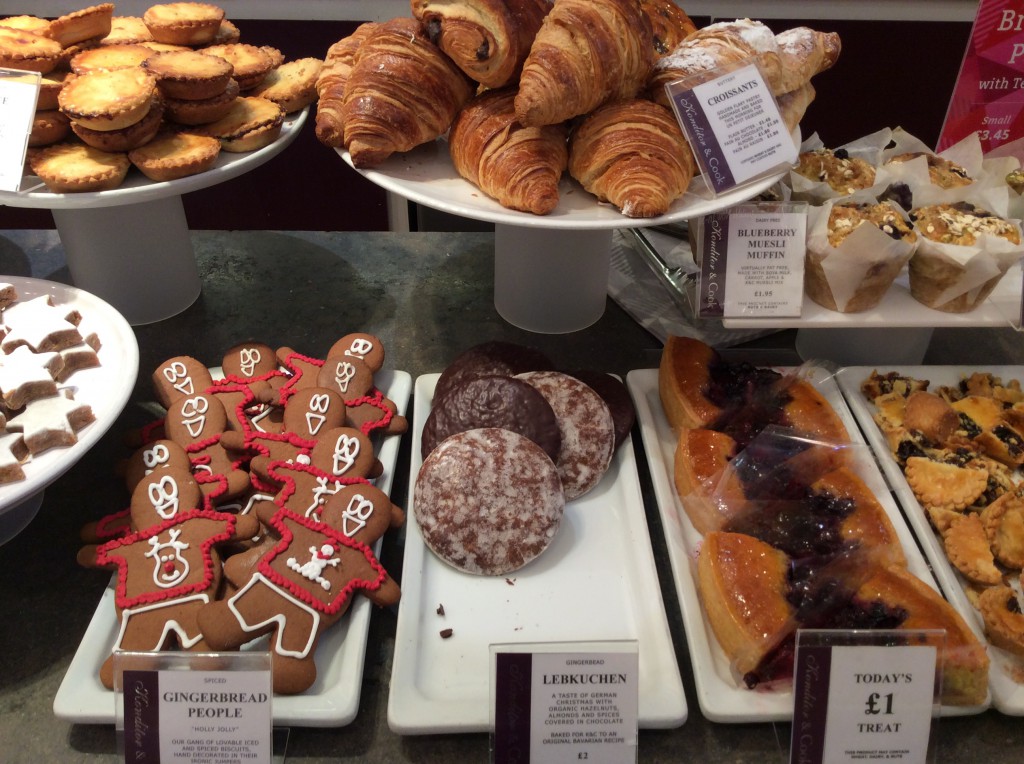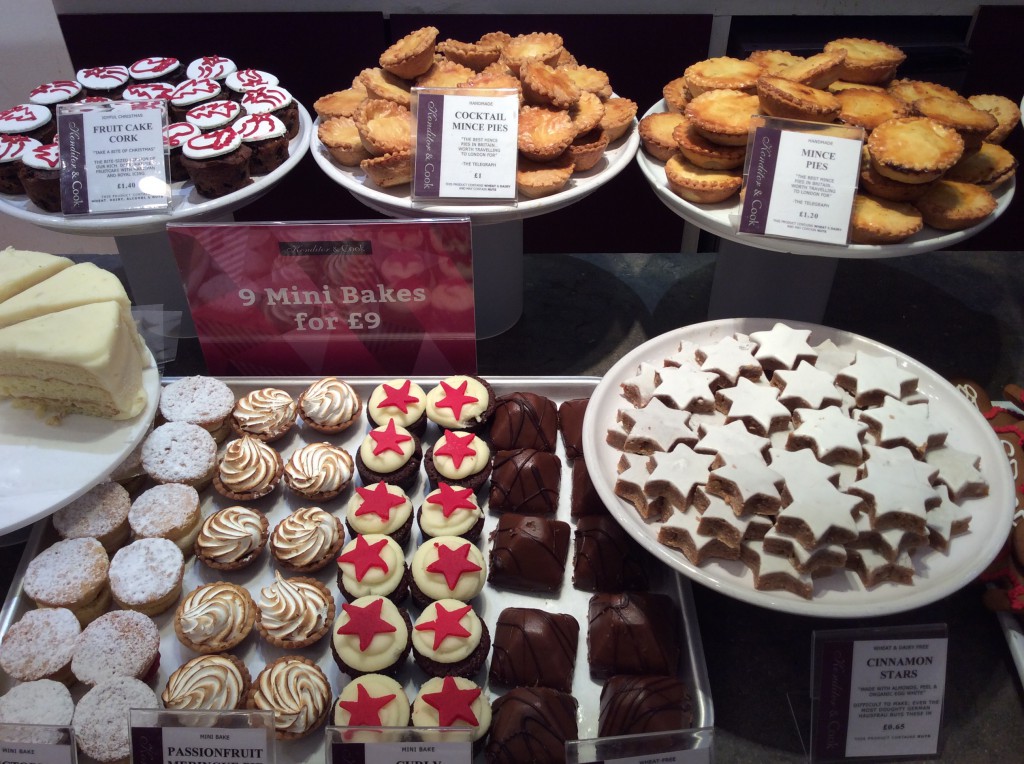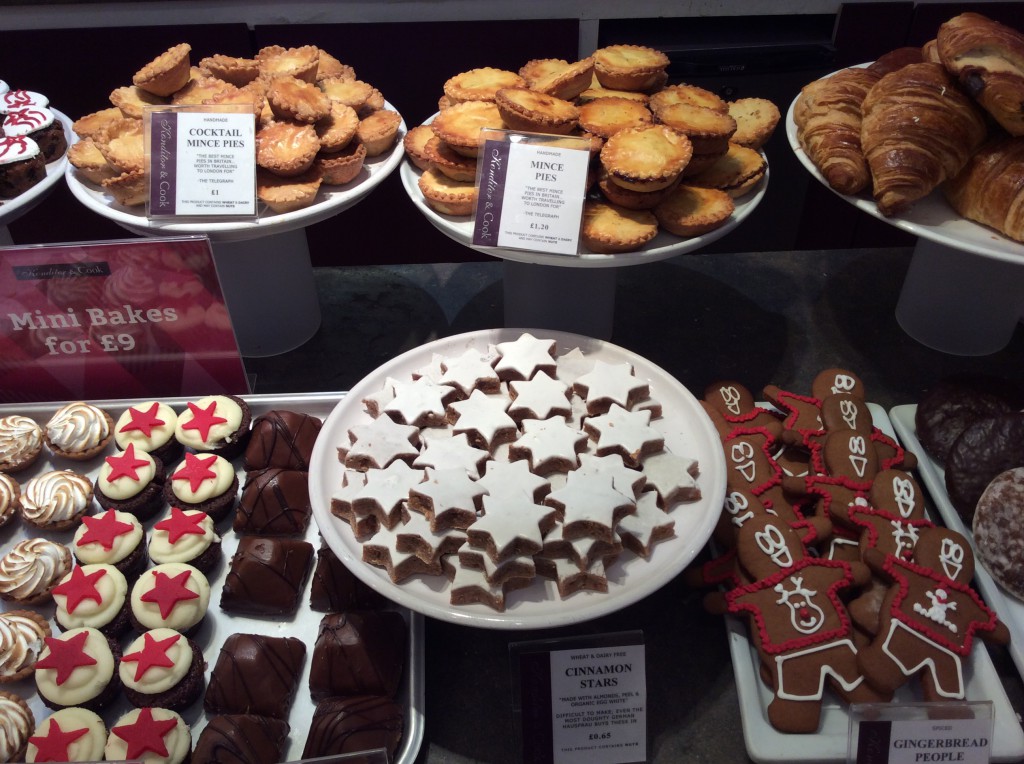 Help is available this Christmas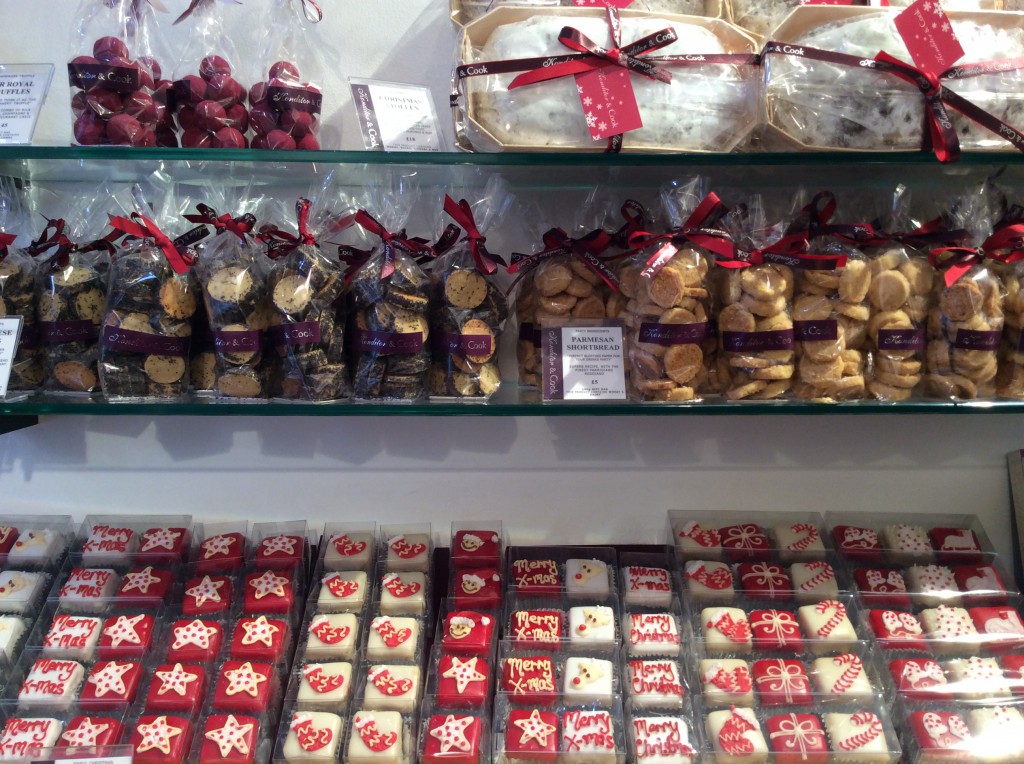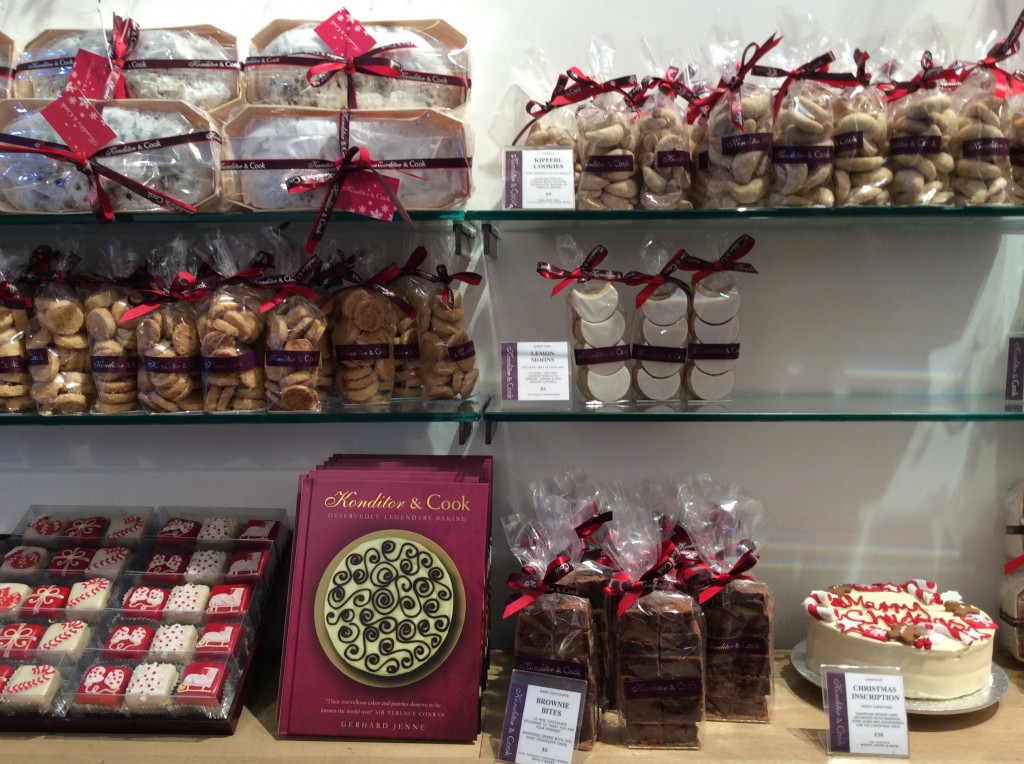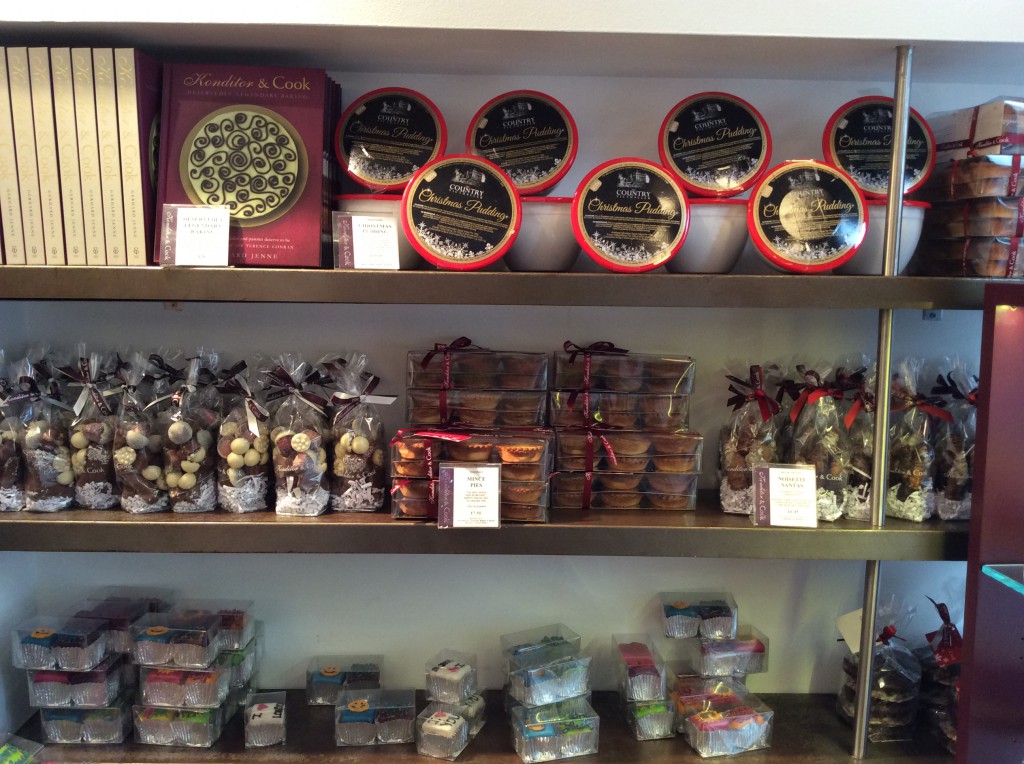 Mince pies, mince pies and more mince pies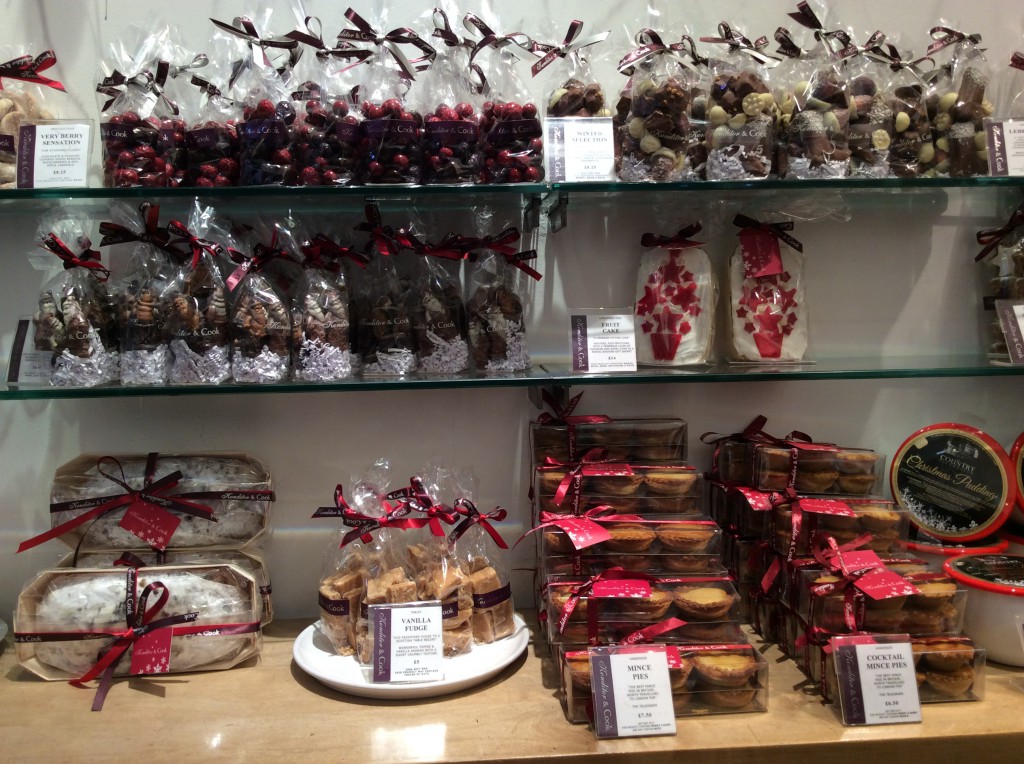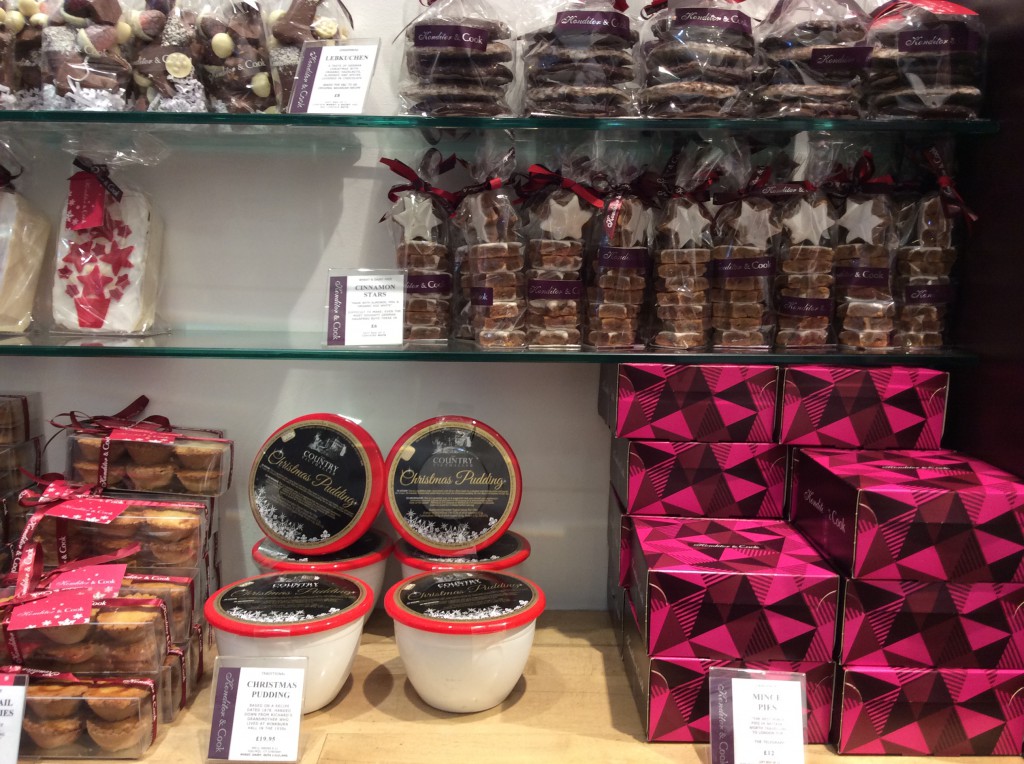 Address:
10 Stoney Street
London
SE1 9AD
See here for other stores across London.