Gochugaru Girl went to Borough Market last weekend.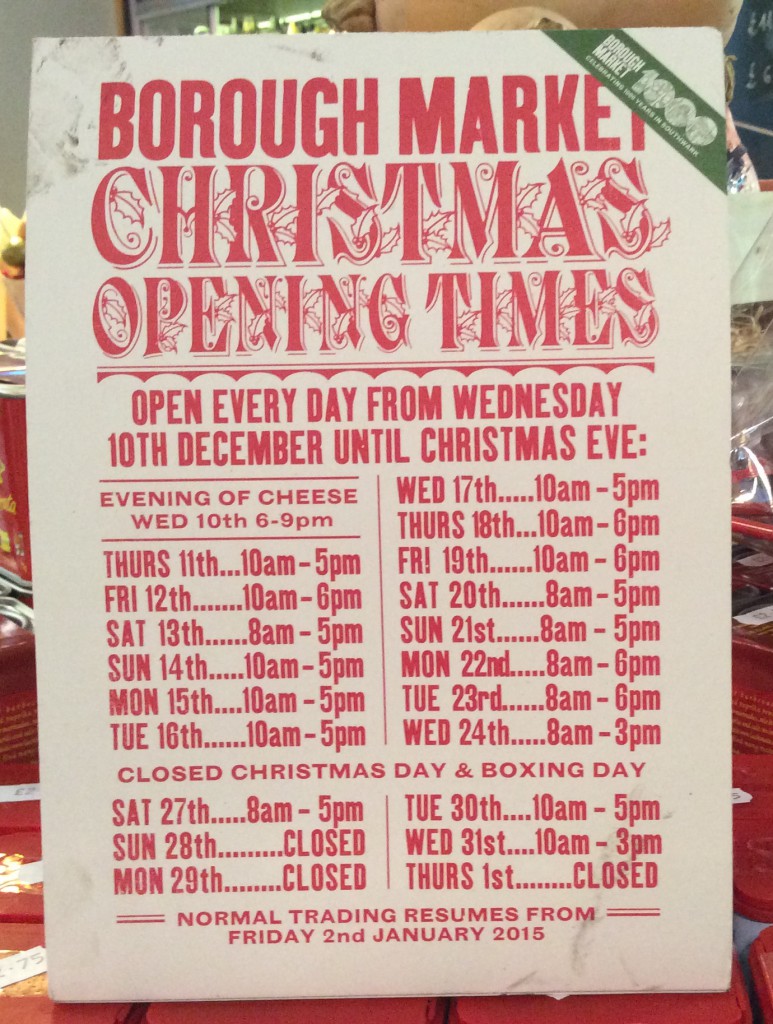 This has to be one of the most joyous things a Londoner can do in the days leading up to Christmas.
We were invited to an early Christmas dinner by our lovely French friends, so a cheese board is a must. One year I bought the cheeses from a cheese shop in Marylebone and when I requested only British cheeses, the fromager was not impressed.
I was at pains to explain to him that nos amis sont français et nous aimerions introduire des fromages britanniques à eux.
He did not reply but went about cutting the cheeses I had requested. Maybe he was thinking: vous ne apprécier pas que le nom de notre magasin est La Fro-ma-ge-rie?
Anyway life is busy enough at Christmastime without having to think, much less to think in French, so Neal's Yard Dairy it is.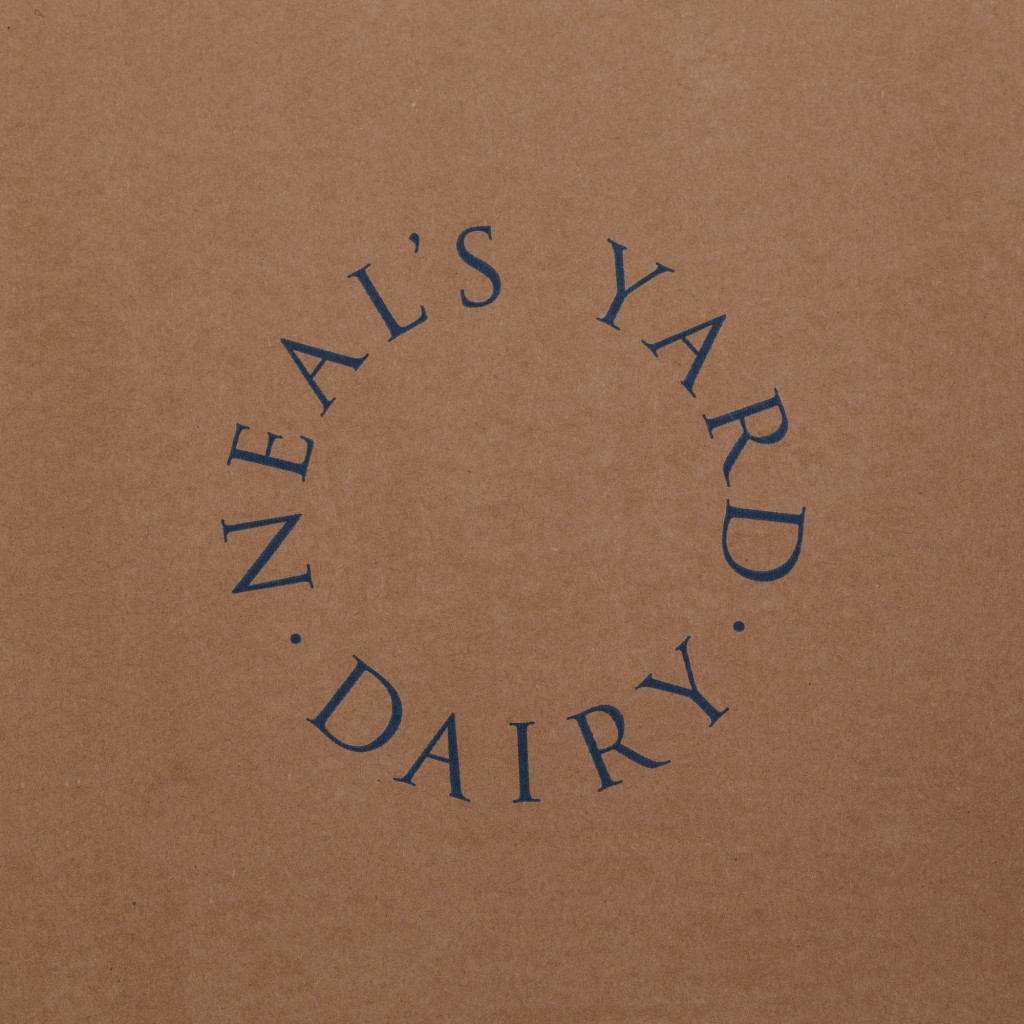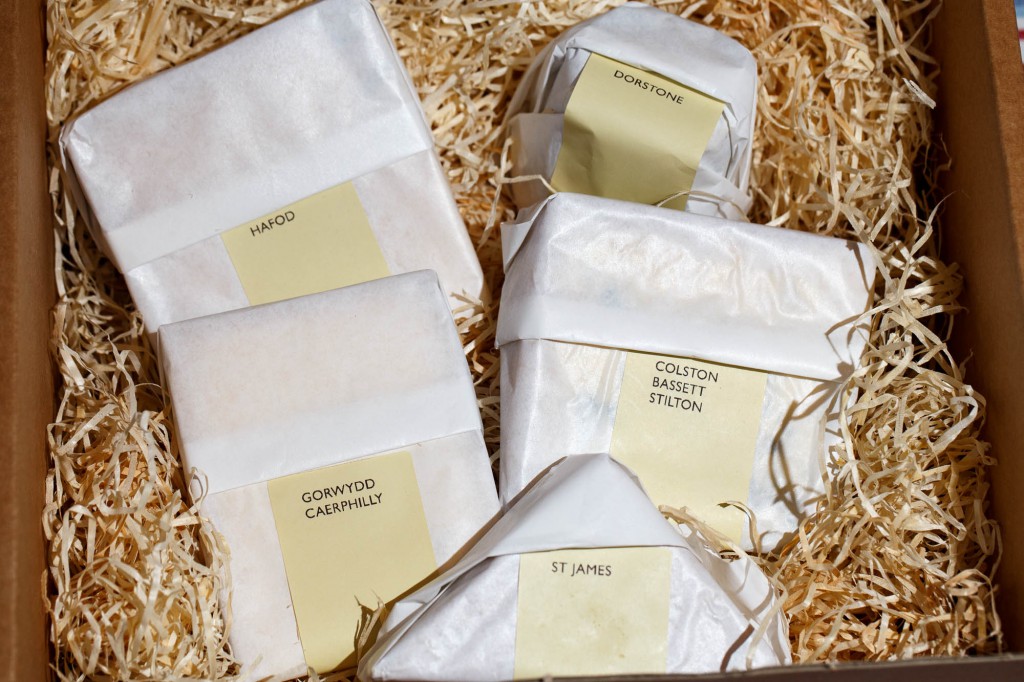 A brief description of the cheeses:
Gorwydd Caerphilly (French description here)
Hafod (French description here)
Colston Basset Stilton (French description here).
Besides cheeses, products at Neal's Yard Dairy include bread, butter, chutneys, cream, eggs, olive oil, pasta, tea and yoghurt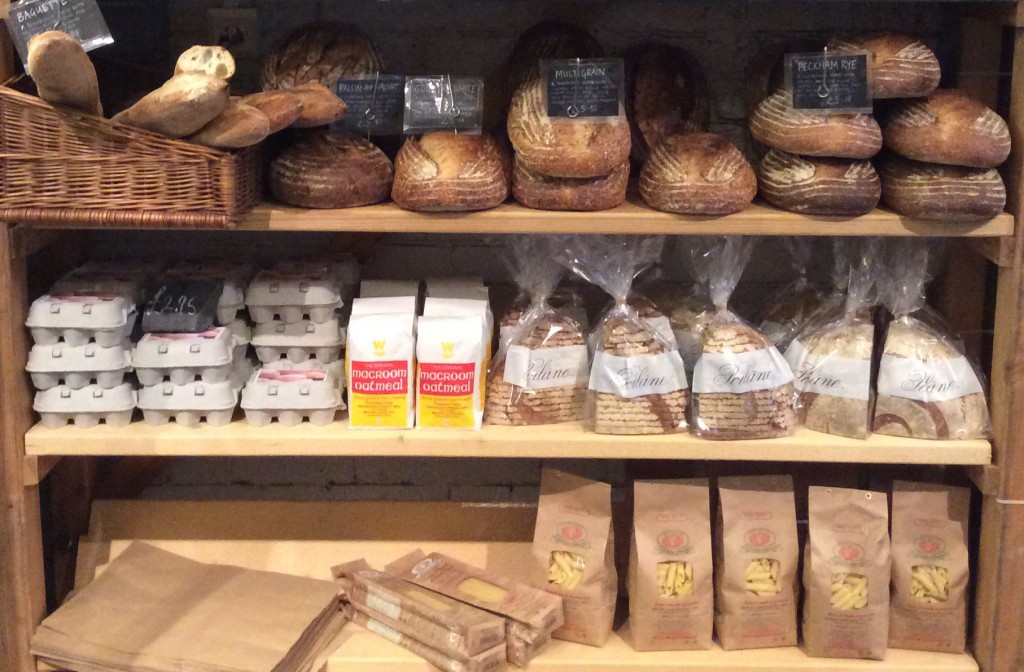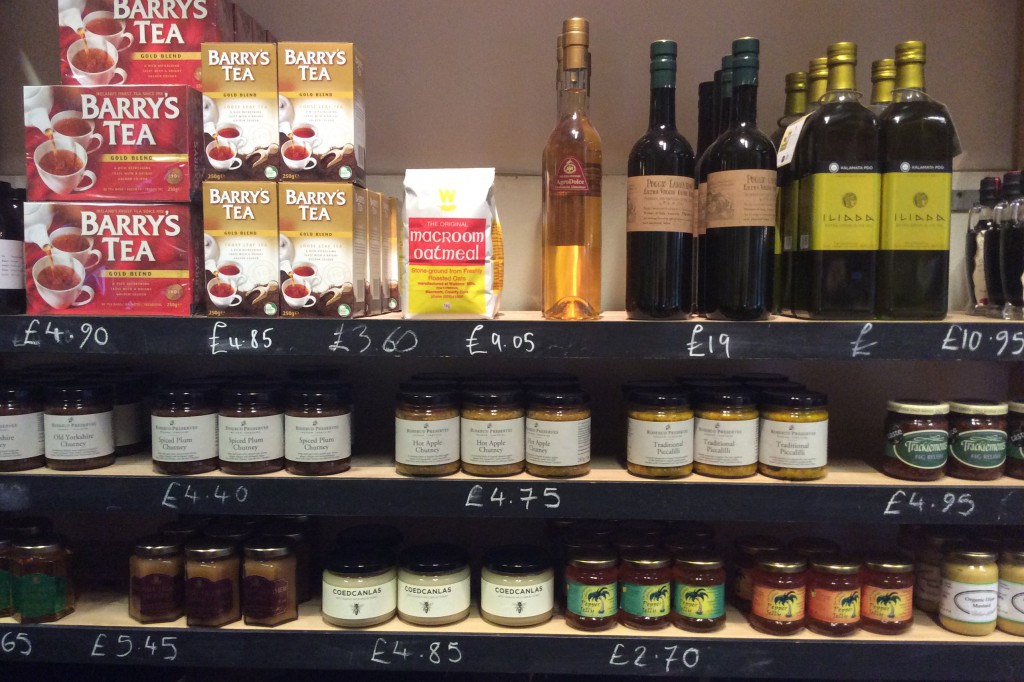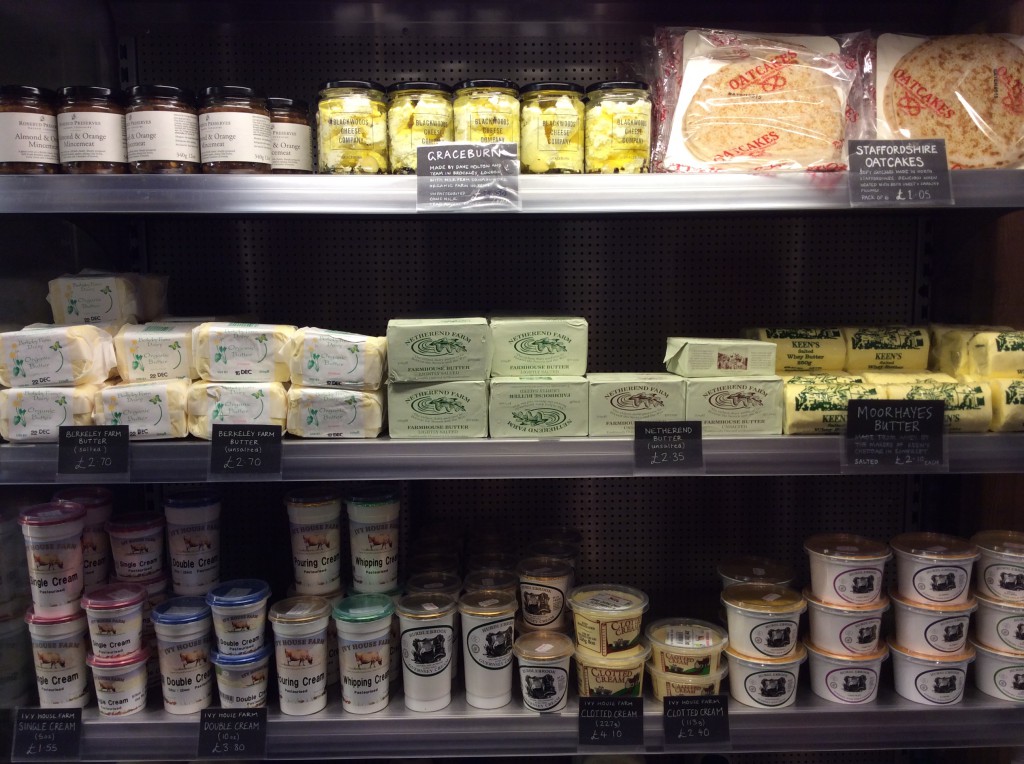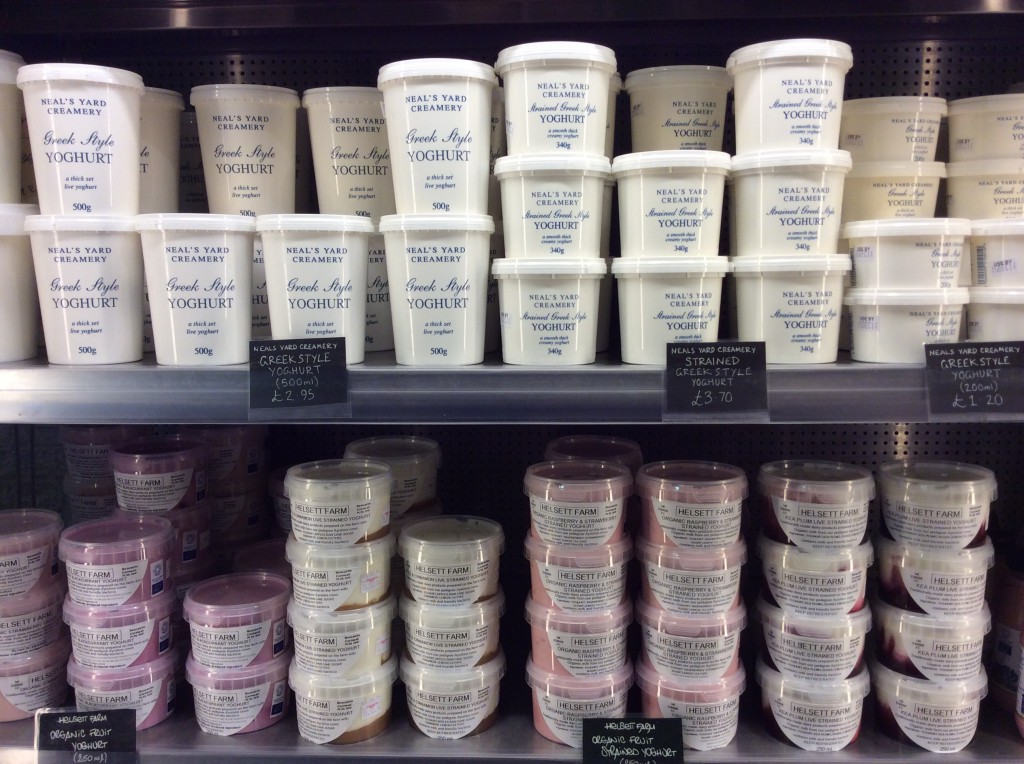 However, cheese is the raison d'etre, and we are spoilt for choice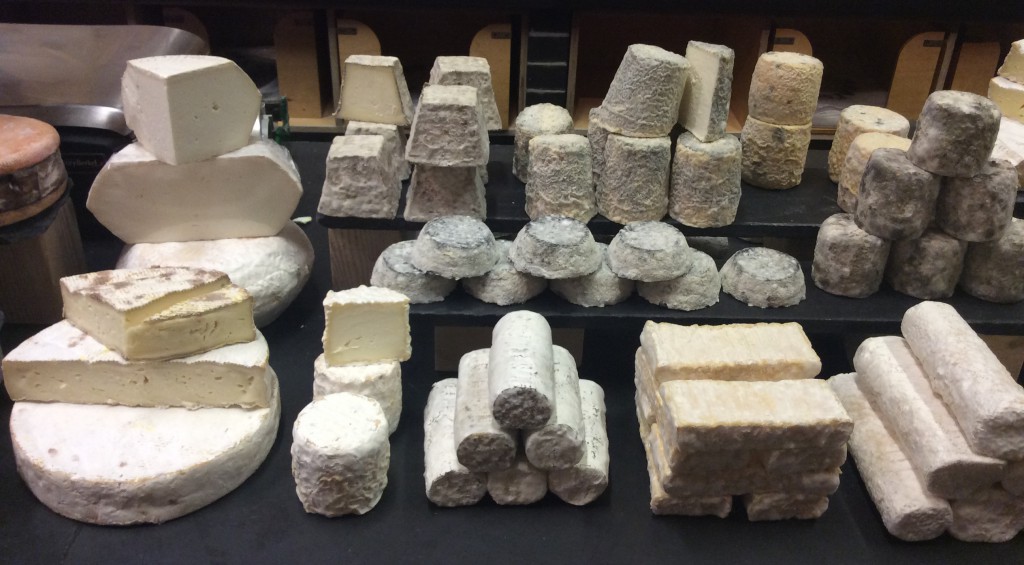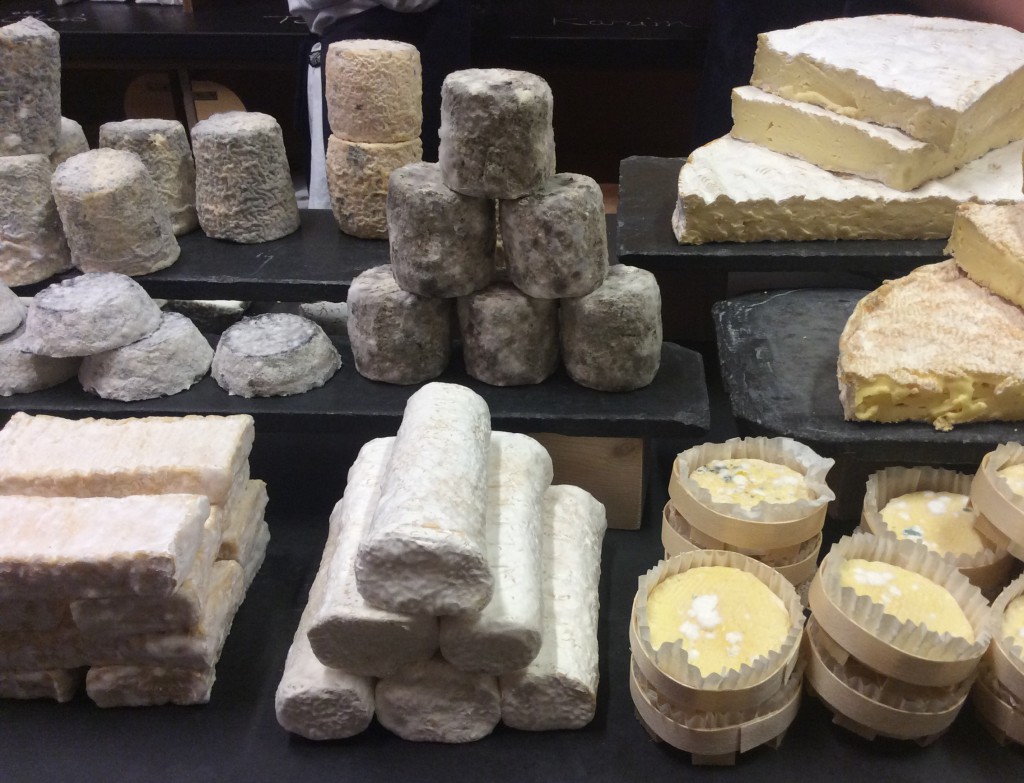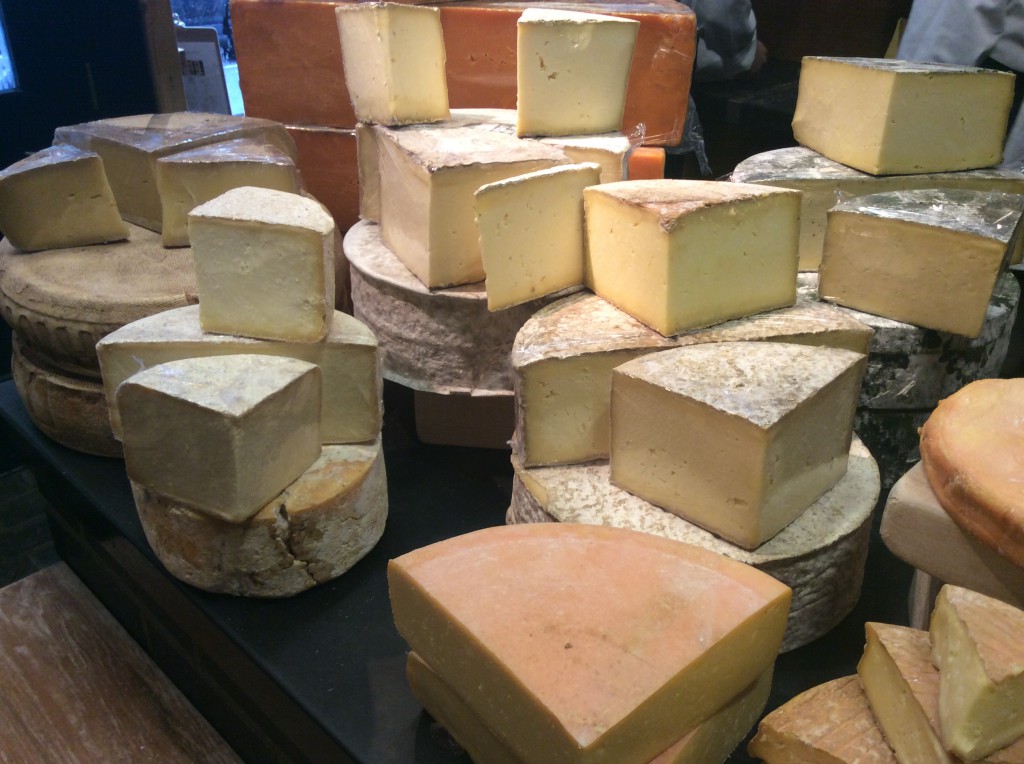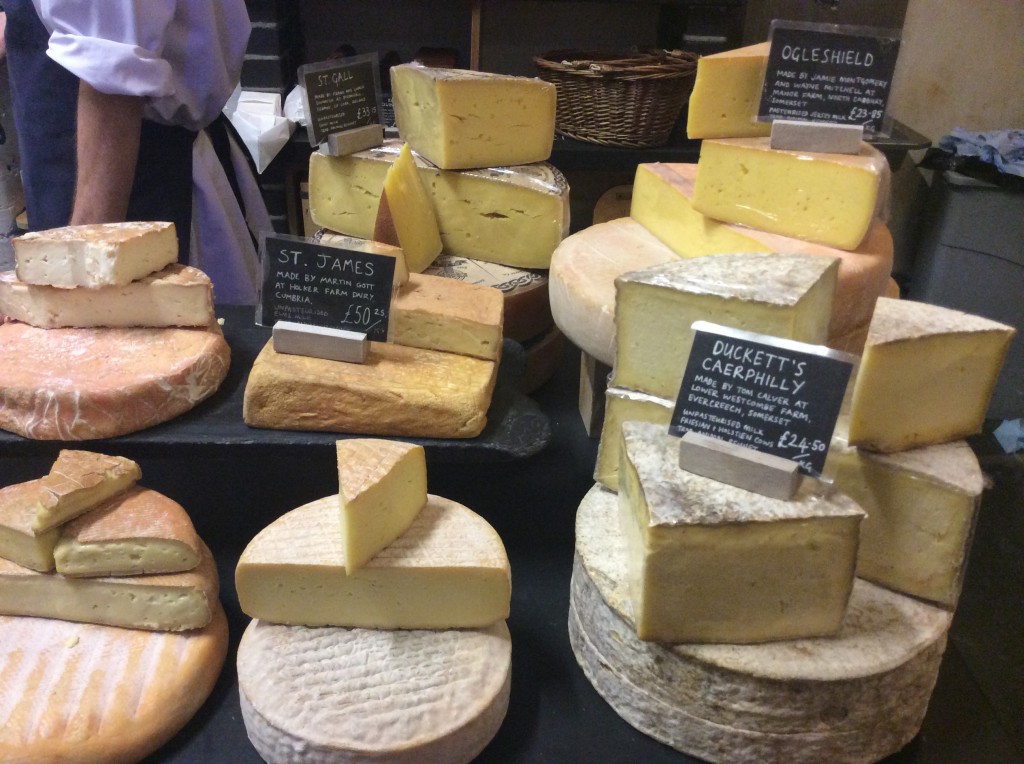 Feeling blue? This is the antidote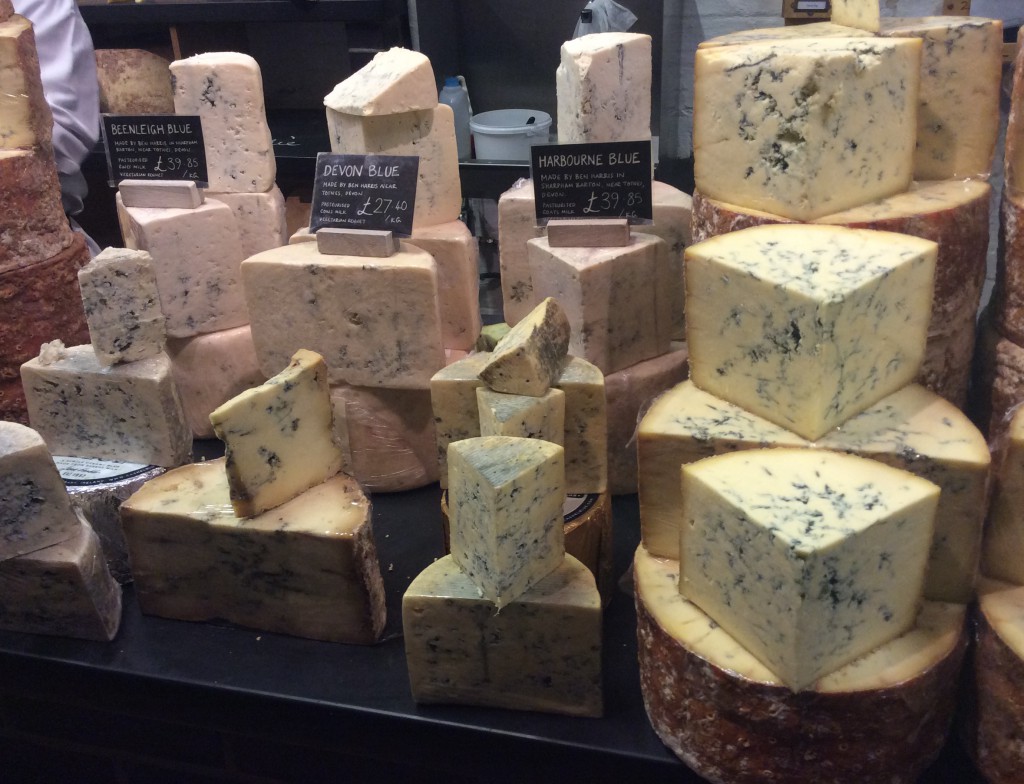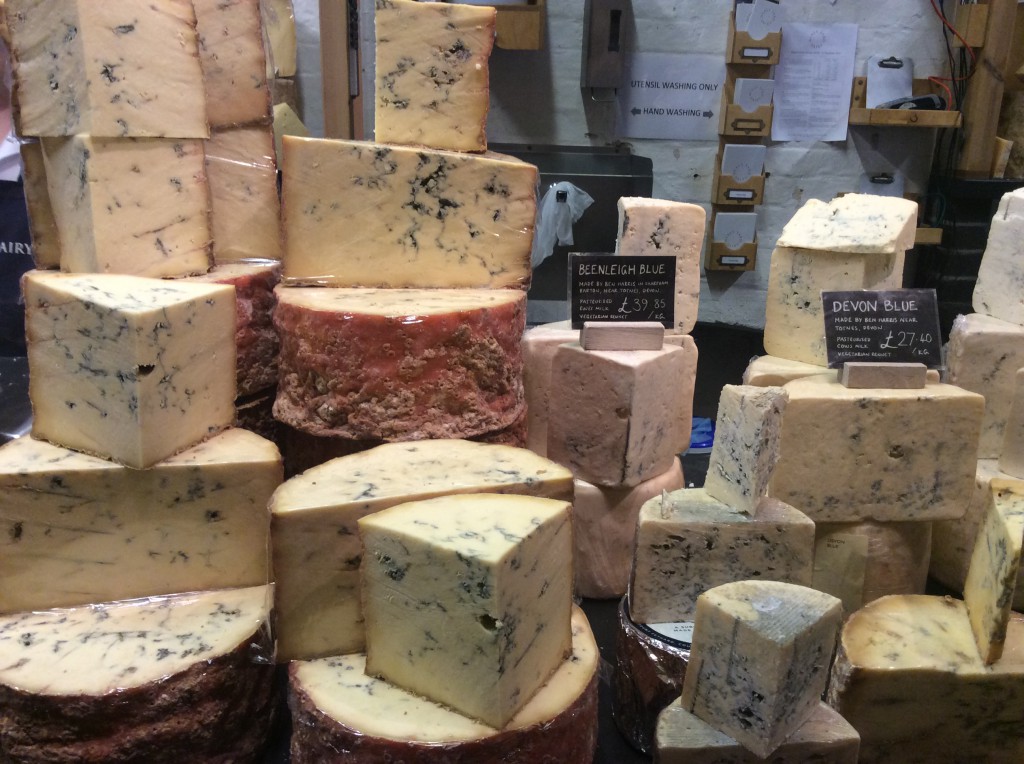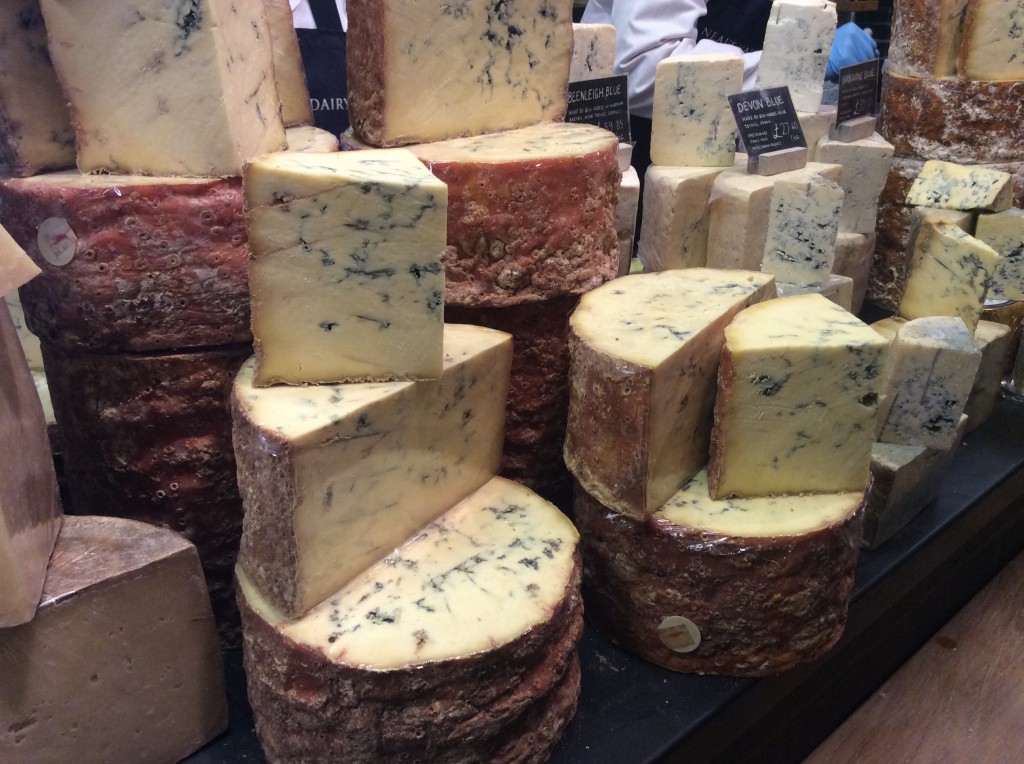 The hard-working and knowledgeable assistants at the shop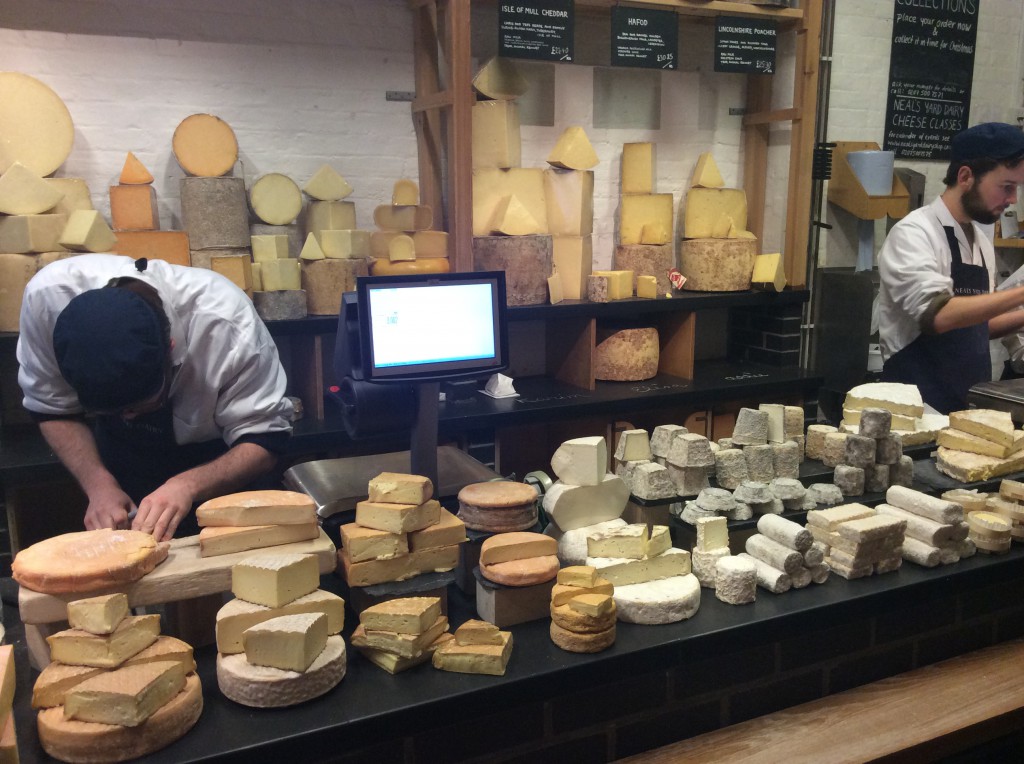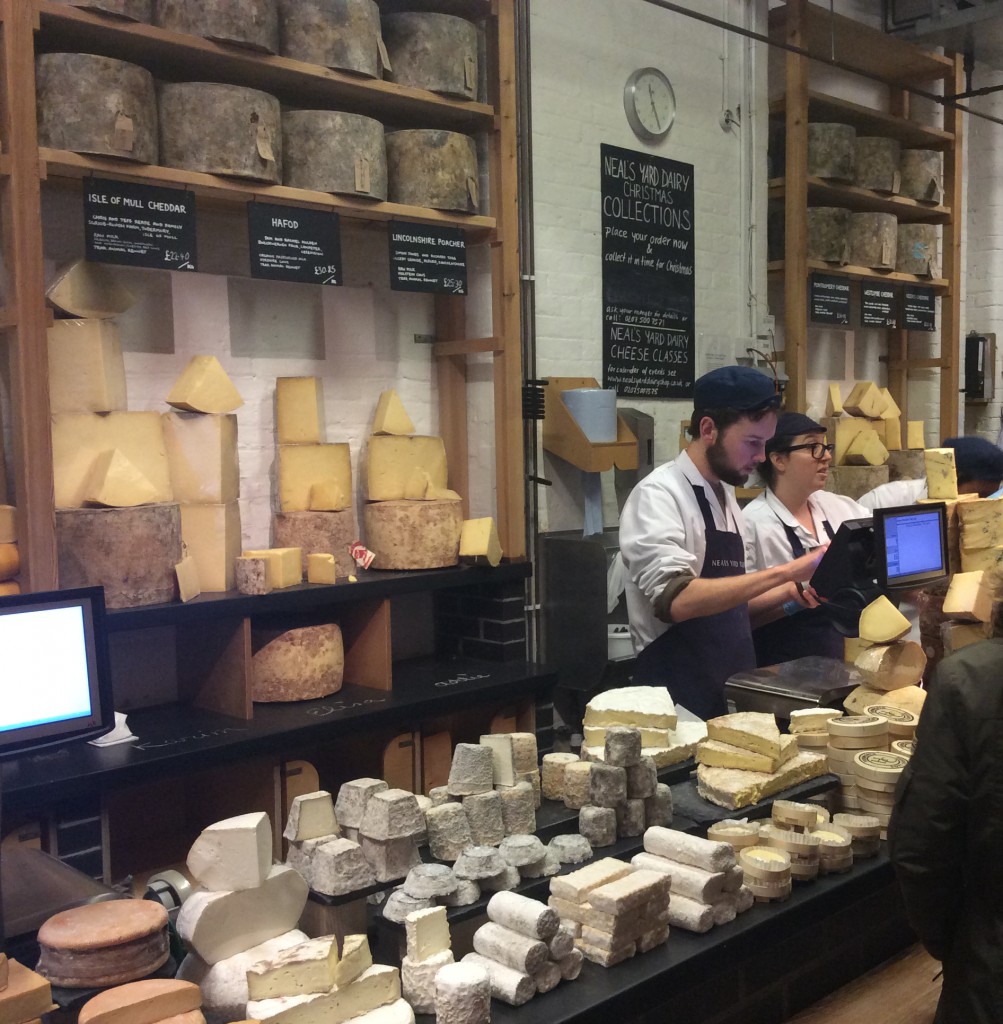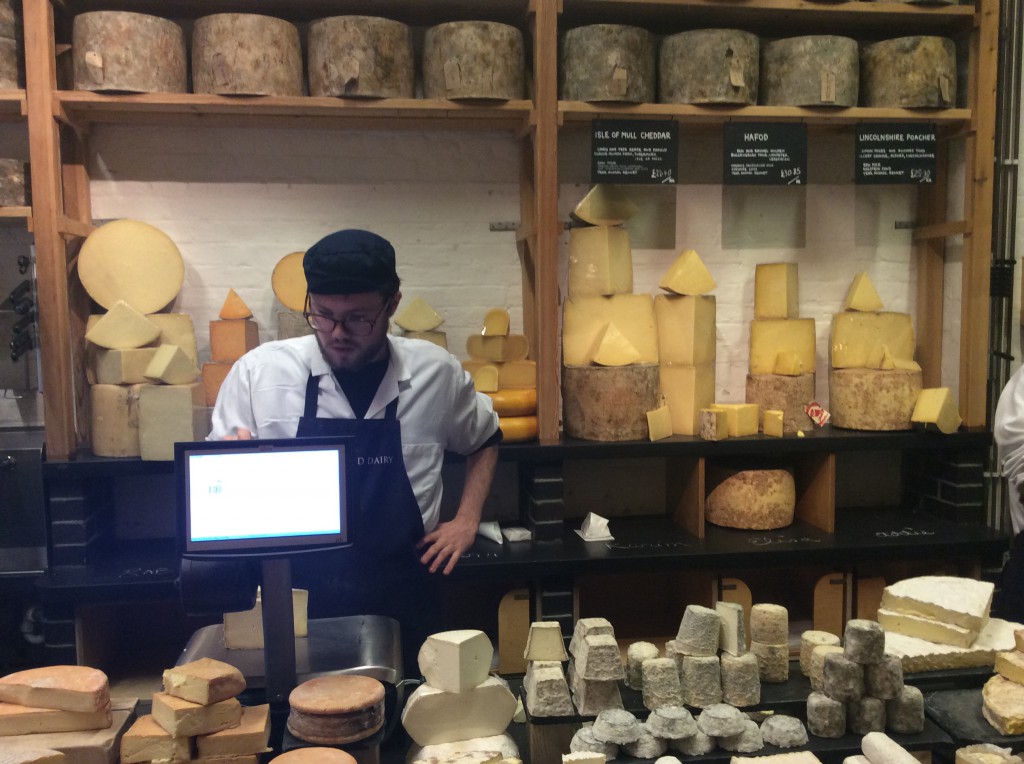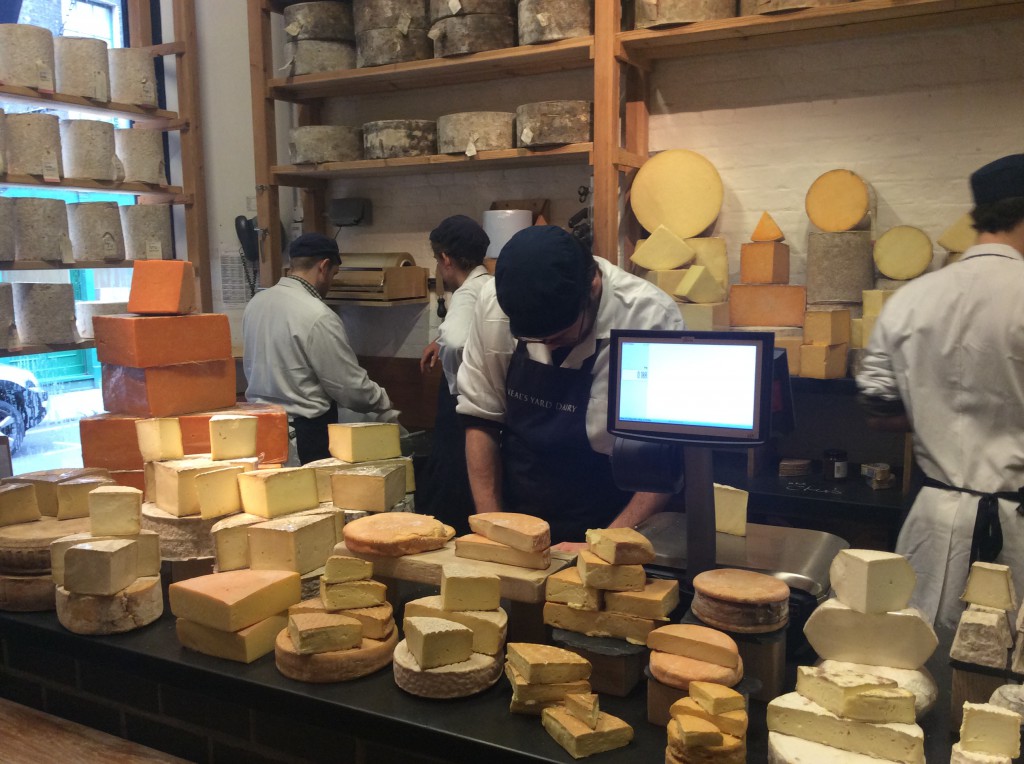 Address:
Neal's Yard Dairy
6 Park Street
London
SE1 9AB
Other branches in Bermondsey, Covent Garden and Druid Street Arches.