Gochugaru Girl was once given very good advice on how to deal with difficult people.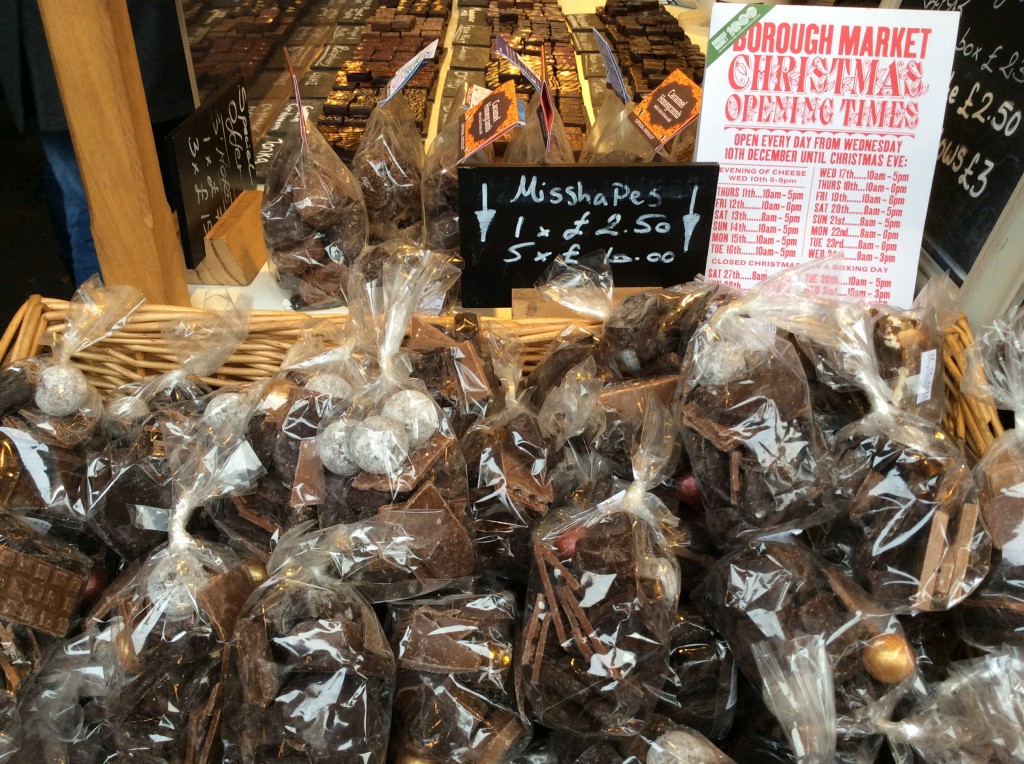 "You just have to give them a discount."
By 'difficult people' I am thinking of people who for whatever personal, mental, social or cultural reason, just feel like making you the object of their wrath.
It's a bit like the slogan on a t-shirt I saw in Camden Market:
I can only please one person per day. Today is not your day. Tomorrow doesn't look good either.
However, it's more than that. It's the attitude of: I am not going to please anyone and I am going to make your life difficult. Today and tomorrow and every day thereafter.
We have all encountered someone like this at one time or another, and when this happens in a church community, it makes for a tricky relationship.
Doesn't Jesus say we are to love our neighbour? That neighbour just happens to take offence whatever you say or do. Don't even make eye contact let alone try to smile.
This is when the 'discount' comes in. There is no set formula. The more difficult the person, the bigger the discount you have to apply. This means you just don't expect a perfect product because you didn't pay the full price for this person.
In fact, Jesus paid the full price for this person to be saved and to have eternal life; you and I just have to accept that we take what we are given and we work with it.
On days like these I listen to Baek Ji-young and look to the nearest bowl of chocolates.
Preferably, chocolates which have been discounted. There is no better source of this than Artisan du Chocolat in Borough Market.
Sold as misshapes, the price is £2.50 for a bag of around 125g. For an even better discount, it's £10.00 for 5 bags.
It's absolutely fine to keep the chocolates as your own personal stash, so long as you are happy with the slight imperfection in looks.
It's also a great idea to share them with the children. I know that over Christmas, without a study timetable, it will be past lunchtime by the time they come downstairs.  Still dressed in their pyjamas, they won't complain if the chocolates look as dishevelled as they do. It what's inside that counts.
What's inside is perfectly acceptable. There are truffles with soft centres, chocolate-coated crumbly biscuits and the famous Artisan Pearls. An appropriate reminder that there is a parable in Matthew's Gospel (13 v 45-46) that teaches us that:
…the kingdom of heaven is like a merchant looking for fine pearls. When he found one of great value, he went away and sold everything he had and bought it.
This is a challenge for the new year, to look for pearls amongst all the misshapes and misfits that life throws at us. This is what keeps us going in a life of community with our fellow Christians.
The discounted chocolates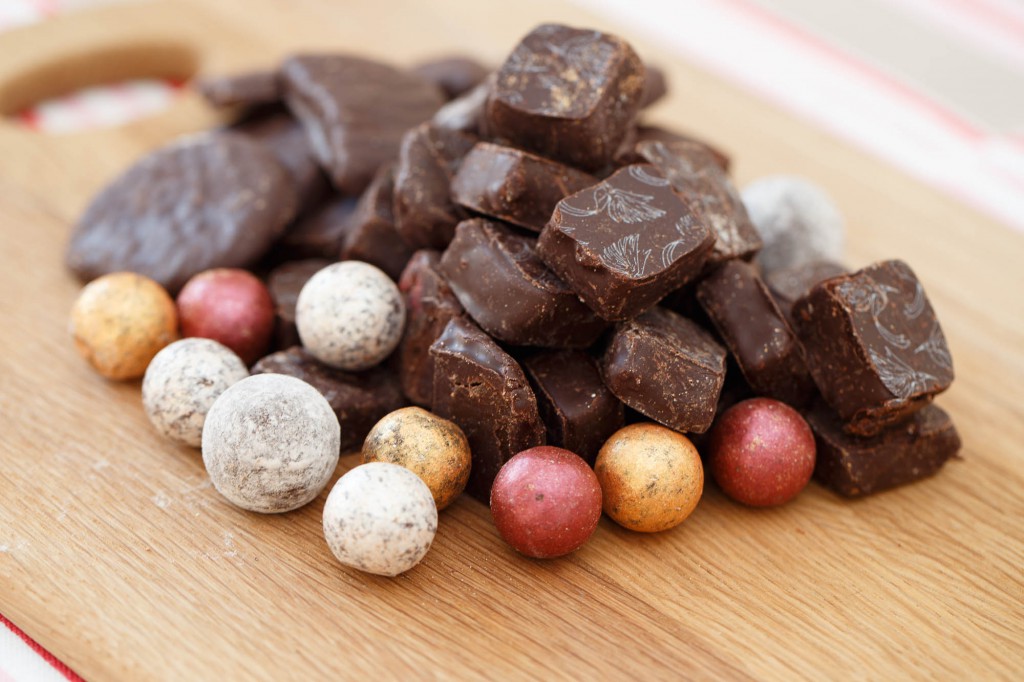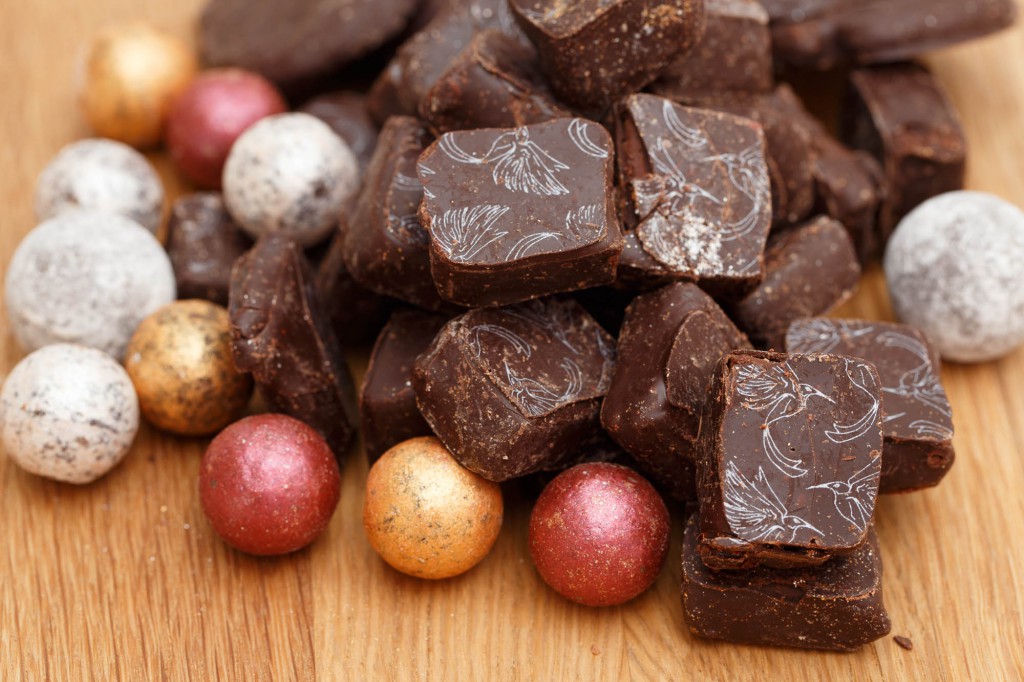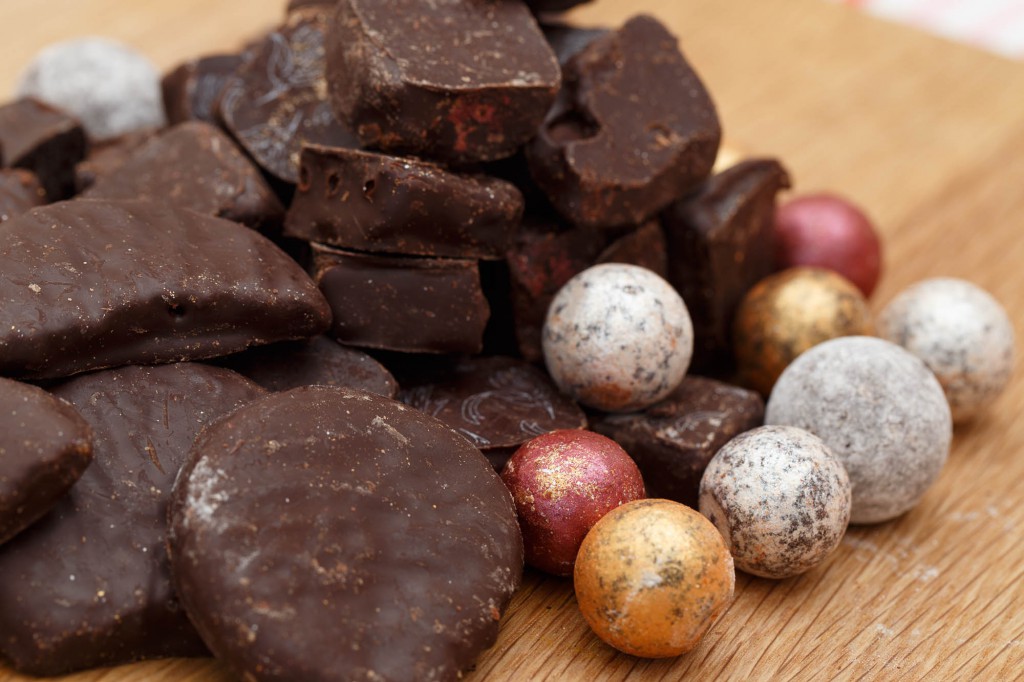 Artisan du Chocolat in Borough Market