Gochugaru Girl received a surprise parcel this morning.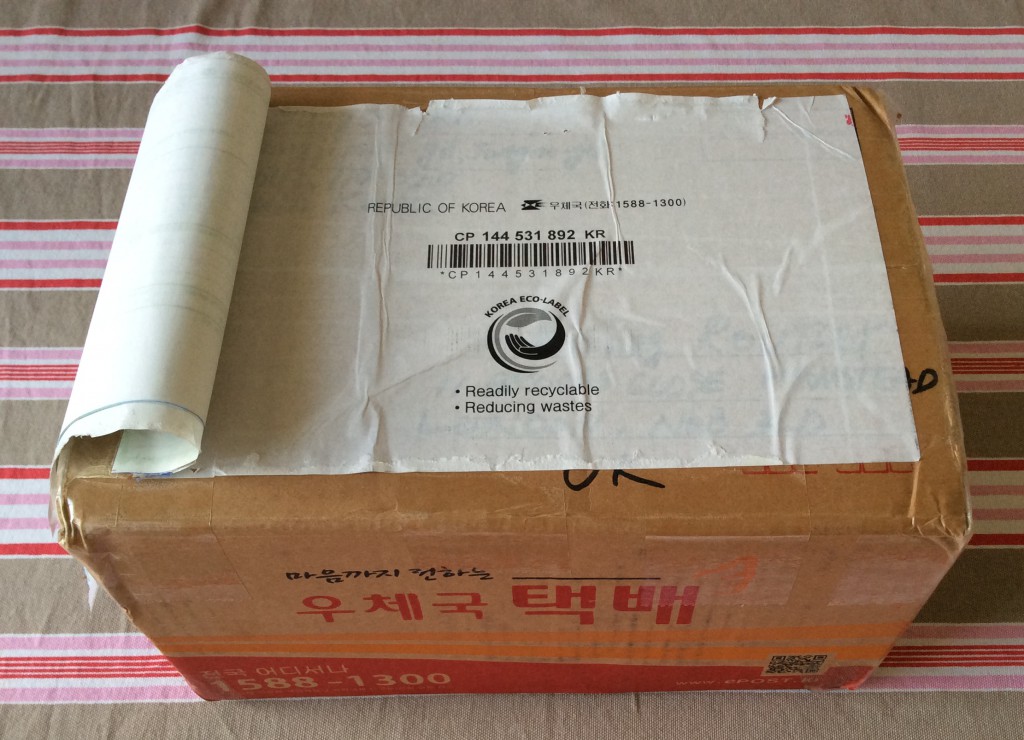 What made it even more exciting was that it was from South Korea.
The parcel contained, amongst many other Christmas treats, two bags of gochugaru!
What more can Gochugaru Girl ask for this Christmas?  정말 고마워!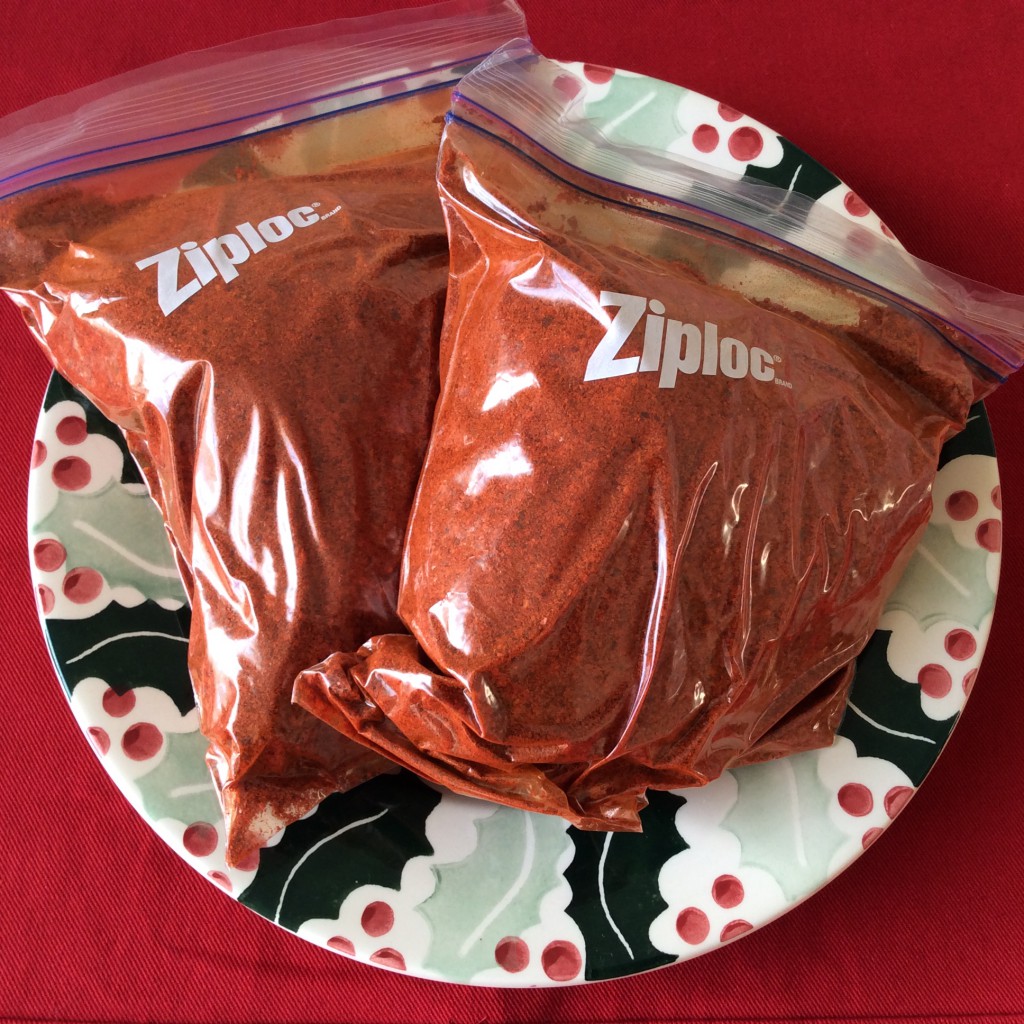 The gochugaru is made from peppers grown on our friend's father's farm. I am going to make some special spiced nuts for the holidays and our family will be thinking of our friends in Seoul each time we dip into these.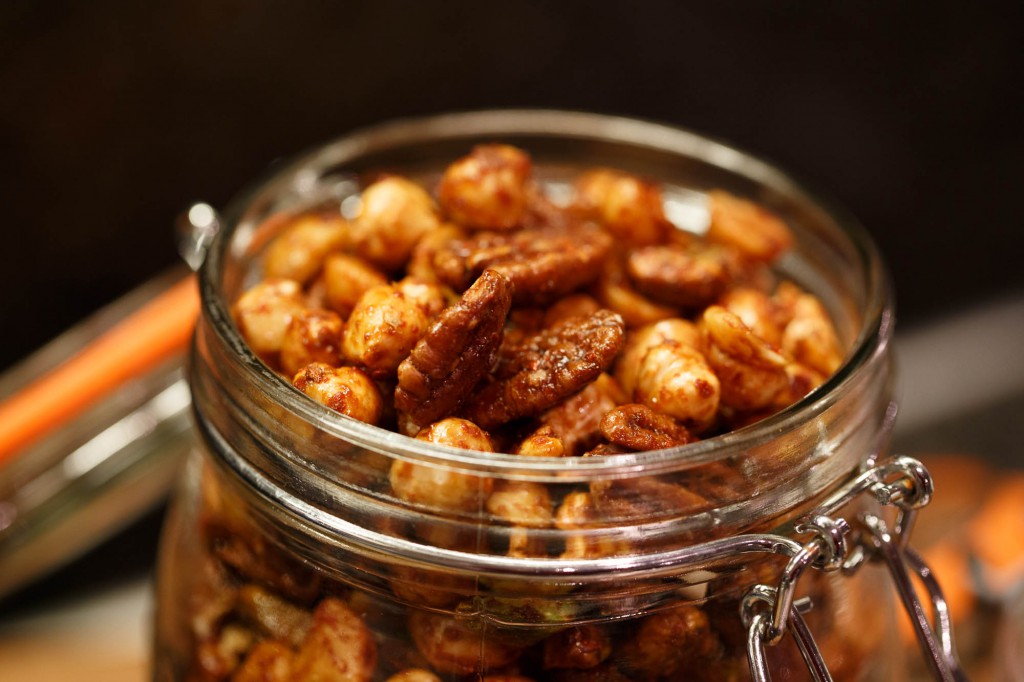 For the Nuts:
100 g cashew nuts
100 g hazelnuts
100 g macadamia nuts
100 g pecan nuts
100 g pistachio nuts
50 g soft brown sugar
1 egg white
1 tablespoon gochugaru
1 tablespoon maple syrup
1 teaspoon soya sauce
1 teaspoon fine sea salt
1 teaspoon toasted sesame oil
3 garlic cloves, crushed
You will also need a large baking tray, lined with grease-proof paper.
How to Make:
Preheat the oven to 140°C/gas mark 1 /275°F.
Place the sugar, egg white, gochugaru, maple syrup, soya sauce, salt, sesame oil and garlic in a large mixing bowl. Whisk lightly until you get a smooth paste.
Add in all the nuts and stir gently until everything is coated.
Spread the nuts on to the baking tray and roast in the oven for one hour, giving them a stir every 20 minutes or so.
Check if the nuts are brown enough after an hour. If not, leave them in the oven for a few more minutes.
Remove the nuts from the oven and cool. Store in a glass jar.
Nuts…raw, coated and roasted (next three photos)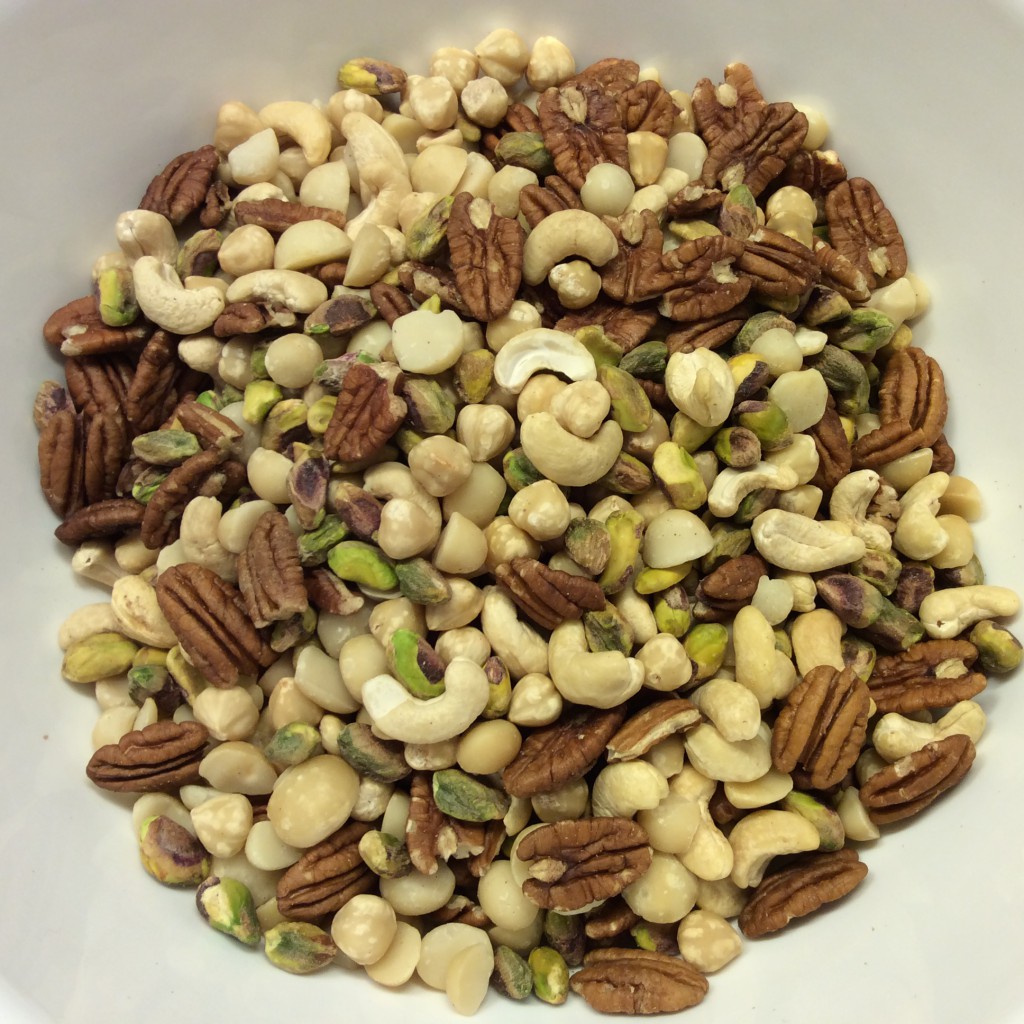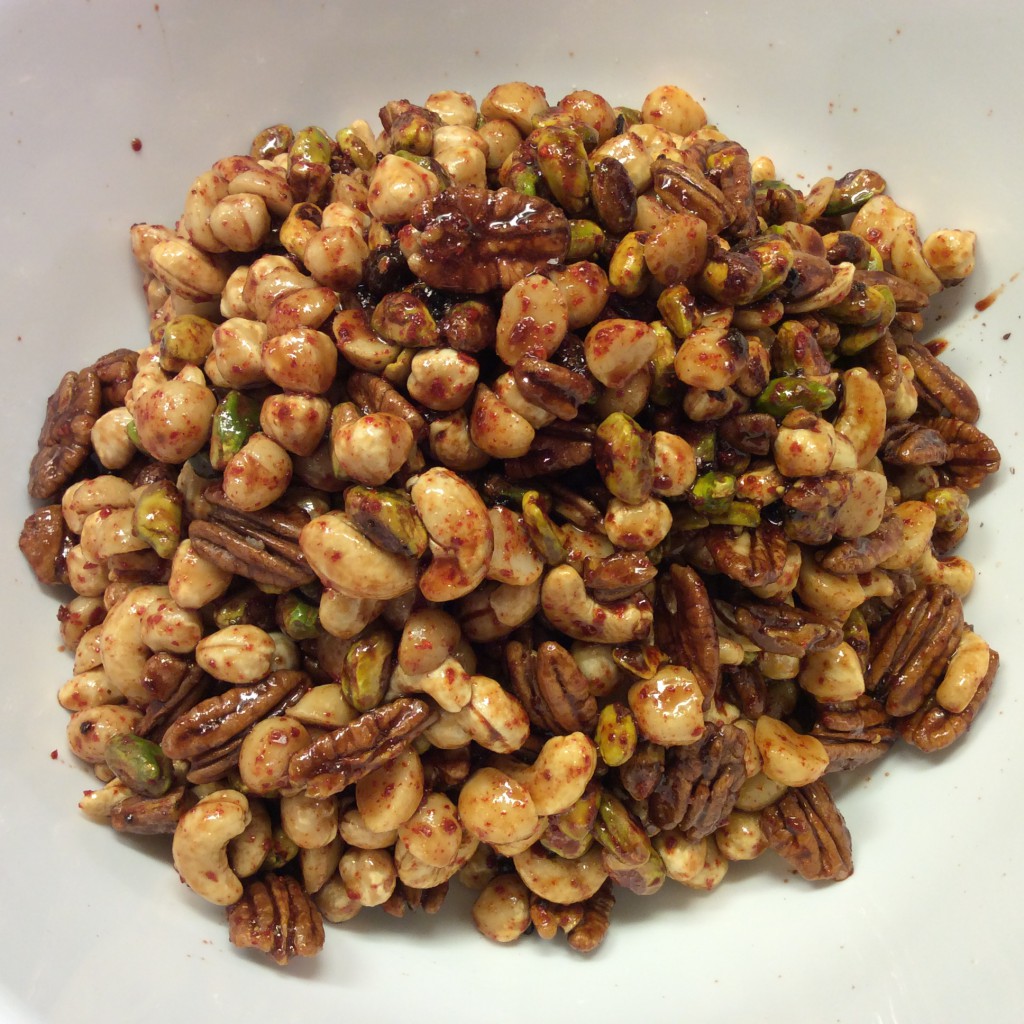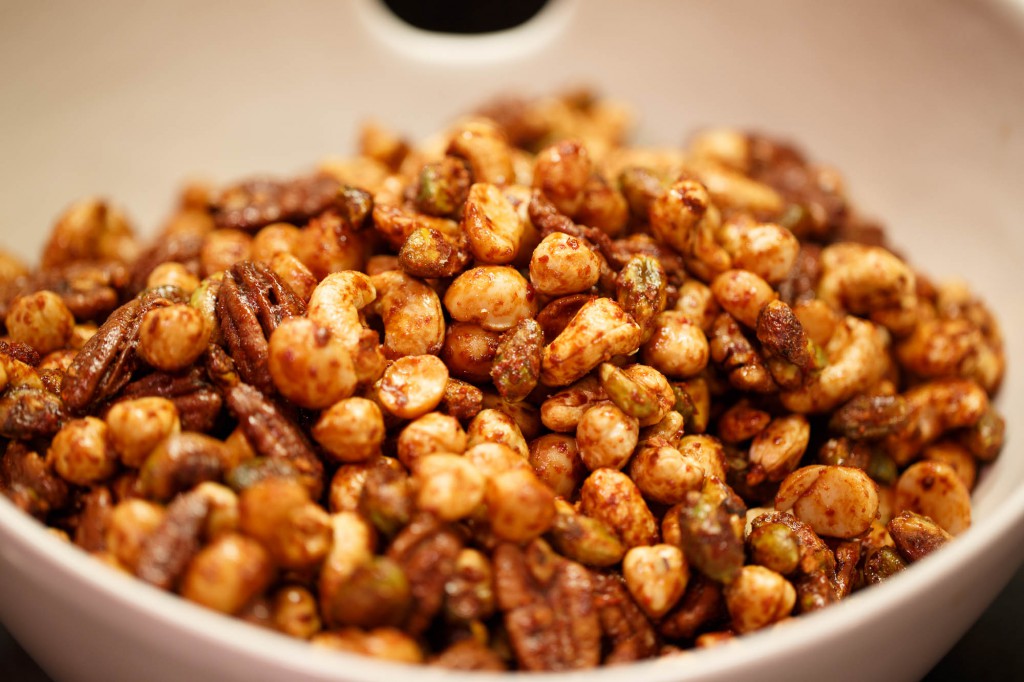 Store the nuts in an air-tight jar