Gochugaru Girl had a break from the kitchen over the weekend.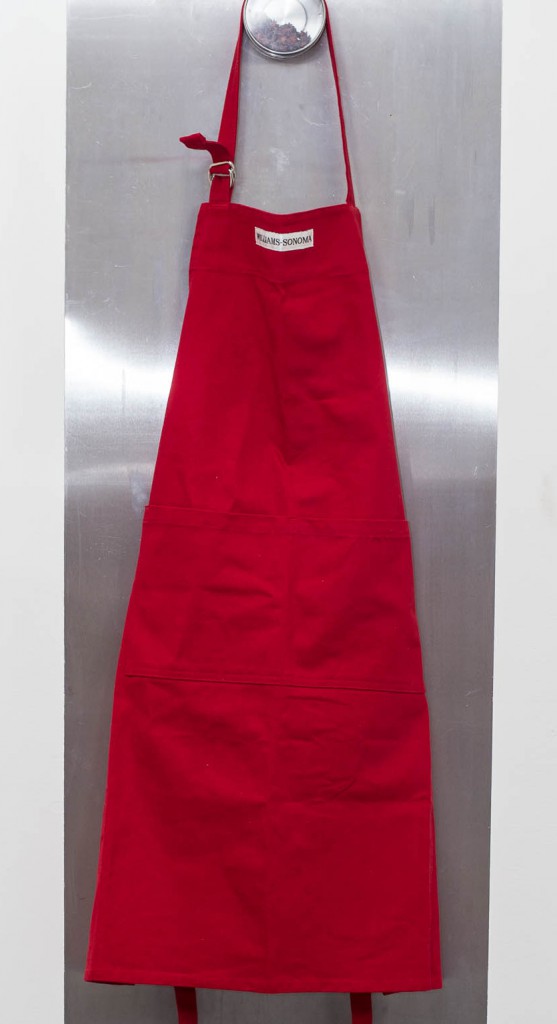 Fortunately, we did not go hungry.
Junior 1 had requested some oxtail to make a stew, and Mr Gochugaru and I were only too happy to oblige. This was a perfect reason to visit Borough Market, where there is a branch of the Ginger Pig.
Banished from the kitchen as soon as the photos of the uncooked oxtails were taken, Mr Gochugaru and I spent the afternoon catching up with some essential paperwork (you could replace 'paperwork' with 'sleep' or 'Korean drama', but we are being responsible this side of Christmas).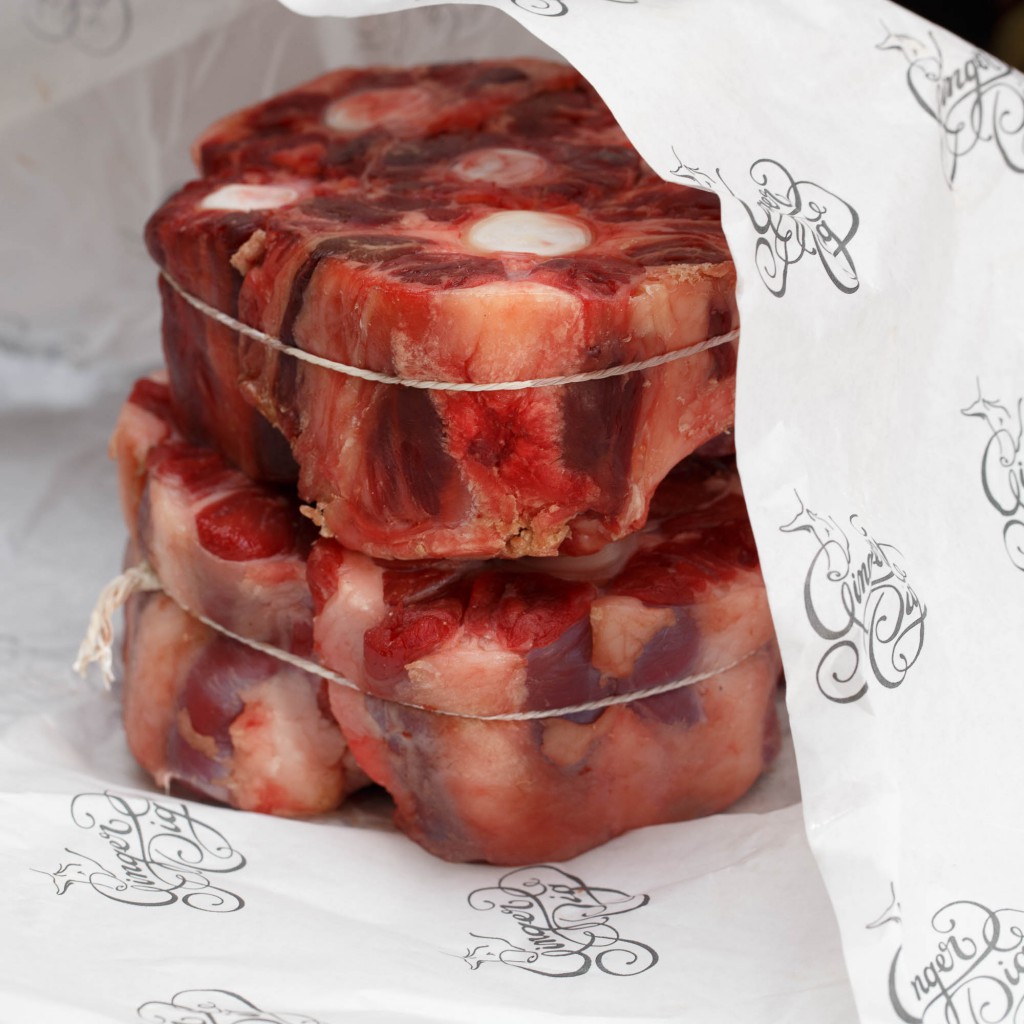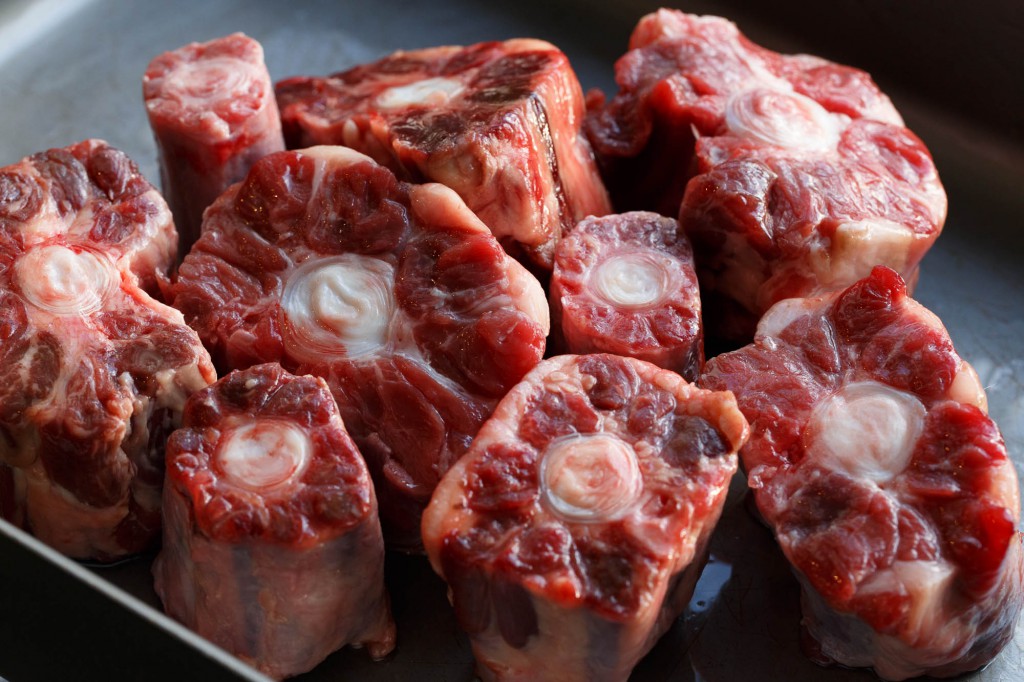 Six hours later a delicious dinner was presented to us: oxtail stew accompanied by mustardy horseradish mashed potatoes and deep-green kale stir-fried with chilli and garlic.
The recipe is from Jamie Oliver, and I offer it here in its entirety. It was adapted slightly for our dinner on Saturday night, as there were only two oxtails left at the butcher, and this came to 1.6 kg. Conveniently, the oxtails were cut into 5cm pieces and then bound together.
Once the oxtail is cooked and cooled, the meat needs to be taken off the bone. Discussing this with Junior 1, I suggested using a pair of Korean disposable gloves (which are designed to withstand the rigours of making kimchi) instead of rubber gloves. However he said that you needed rubber gloves if the meat is still hot when you handle it. He used two forks for the job, and also took care to remove the layer of fat from the top of the stew. In fact Junior 1 enjoyed this so much he has offered to make pulled pork soon.
1.6 kg of oxtail made into this stew fed four adults and we had some leftover for an East-West baguette the next day.
For the Oxtail Stew:
2.5 kg oxtail, chopped into 4cm chunks (ask your butcher to do this)
sea salt
freshly ground black pepper
olive oil
2 medium leeks
2 stalks of celery
4 medium carrots
a few sprigs of fresh thyme
a few sprigs of fresh rosemary
4 fresh bay leaves
4 cloves
2 heaped tablespoons plain flour
2 x 400 g tins of plum tomatoes
275 ml porter or red wine
Optional:
1 litre organic beef stock
Worcestershire sauce
How to Make:
Preheat the oven to 220ºC/425ºF/gas 7. Place a large roasting tray in the oven to preheat.
Carefully remove the hot tray from the oven, then add the oxtail. Season and drizzle over a lug of olive oil, then toss to coat and place in the hot oven for around 20 minutes, or until golden and caramelized.
Meanwhile, trim and halve the leeks and celery lengthways, then chop into rough 2cm chunks. Peel and chop the carrots into 2cm pieces, then place into a large ovenproof casserole pan over a medium-low heat with 1 tablespoon of olive oil. Pick, roughly chop and add the thyme and rosemary leaves, then add the bay and cook for around 20 minutes, or until soft and sweet, stirring frequently.
Meanwhile, remove the oxtail from the oven and set aside. Reduce the oven temperature to 170ºC/325ºF/gas 3.
Add the cloves and flour to the veg, stirring well to combine, then pour in the tomatoes and porter (or wine, if using). Add the oxtail and any roasting juices, cover with the beef stock or 1 litre of cold water and stir well. Turn the heat up to high and bring to the boil, then pop the lid on and place in the hot oven for around 5 hours, or until the meat falls away from the bone, stirring every hour or so and adding a splash of water to loosen, if needed.
Remove the pan from the oven and leave to cool for about 10 minutes. Using rubber gloves, strip the meat from the bones and return to the pan, discarding the bones. Add a good splash of Worcestershire sauce, season to taste and enjoy with creamy mash and seasonal steamed greens.