Gochugaru Girl has guests tonight and the pressure is on because they are French, and they know and love their food. Since she does not like to repeat menus she has to think extra hard.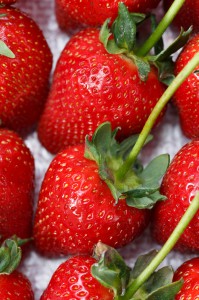 I have a strategy, though, sitting in the refrigerator, in the form of champagne and some Montagny from Burgundy. If the whole show gets off to a good start, then the conversation and laughter will flow.
The main course is simple: chicken and butternut squash in a spiced pepper sauce, and a salade composée  comprising shredded green mango, carrot, beetroot, savoy cabbage and fresh mint leaves, topped with roasted unsalted peanuts and chunks of grilled Scottish salmon. A light dressing is made with sesame oil, soya sauce, palm sugar and lime juice. This will be served with plain, steamed rice.
To finish, I have made a plate of large strawberries dipped in dark chocolate. The recipe is below, in English and in French.
I cannot wait for my guests to arrive!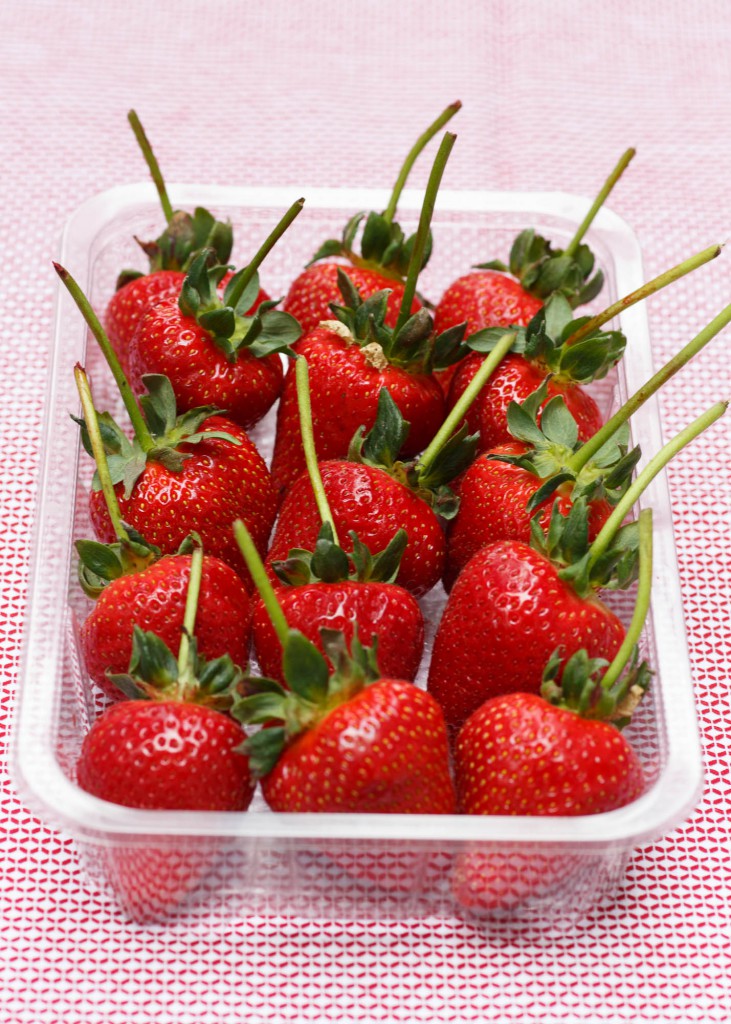 For the Strawberries:
A punnet of large strawberries
200 g dark chocolate, with 70% cocoa content
You will also need a bain-marie.
How to Make:
Melt the chocolate in a bain-marie, stirring gently.
Dip each strawberry in chocolate until 2/3 covered.
Put the strawberries on a sheet of waxed paper.
Chill the strawberries in the refrigerator until it is time to serve.

Pour les Fraises:
Une barquette de grosses fraises 
200 g de chocolat noir à 70% de cacao
Vous aurez également besoin d'un bain-marie.
Comment Faire:
Fondre le chocolat au bain-marie en remuant doucement.
Plonger chaque fraise dans le chocolat au 2/3 environ.
Mettre les fraises sur une feuille de papier ciré.
Refroidir les fraises dans le réfrigérateur jusqu'au moment de servir.