Gochugaru Girl loves savoury pastries. This harks back to her childhood in Kuala Lumpur, when her parents shopped at Cold Storage or as it was also known, the Weld Supermarket. As a treat for the children, they stopped by the bakery and picked up such delights as sausage rolls, beef pies and chicken pies.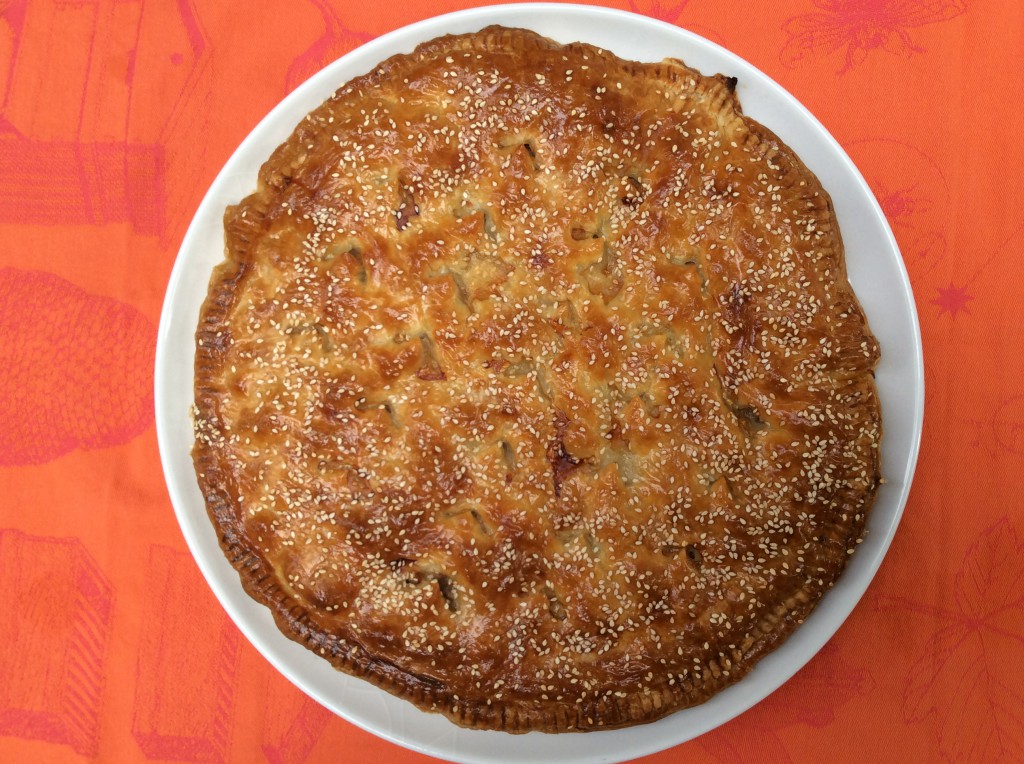 The Weld still exists, in grown-up form and in a city that I now hardly recognise. The existence of a very high crime rate and never ending construction projects makes KL a sort of Gotham City meets Legoland.
This morning my parents and I are heading to Wing Yip, whose website describes it as "the UK's leading Oriental grocer". It is ironic that when I lived in the Far East everything Western was of fascination to me, and now that I live in the West, it is the Oriental supermarkets that provide a little frisson to the day.
I must add, though, that shopping in Wing Yip is nowhere near as exciting as shopping at one of the large Korean supermarkets in New Malden.
For lunch, I needed something fuss-free to prepare and inviting enough to eat. This simple menu takes only 40 minutes from start to finish. The pie will yield eight generous slices, and the salad is enough for four. A pot of green tea is all that is required to complete the meal.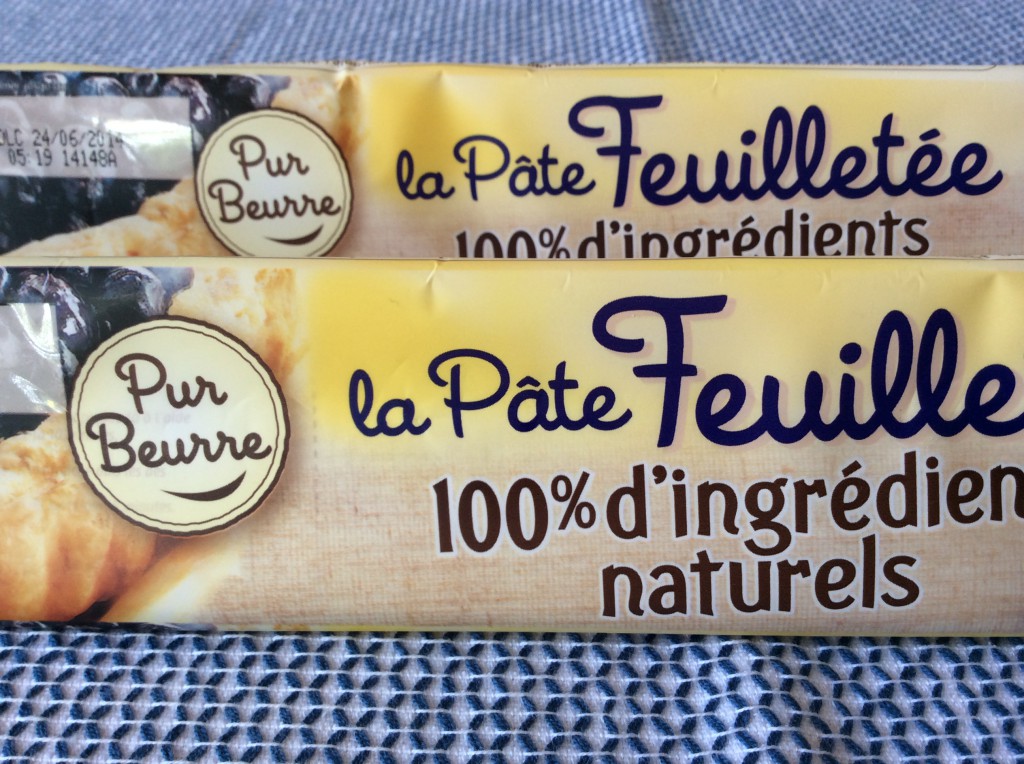 For the Pie:
2 pieces of ready rolled puff pastry
500 g sausage meat
1 egg, beaten
1 tablespoon sesame seeds
How to make:
Preheat the oven to 200ºC/ 400ºF /gas 6.
Unroll one piece of the pastry and place on a lined baking sheet.
Spread over the sausage meat, stopping 1 cm from the edge of the pastry.
Brush some of the beaten egg around the rim of the pastry.
Place the second piece of pastry over, and press the rim down with the tines of a fork.
Brush the surface of the pie with the egg.
Using a pair of kitchen scissors, make a few snips in the pie.
Sprinkle with the sesame seeds and bake in the oven for 30 minutes.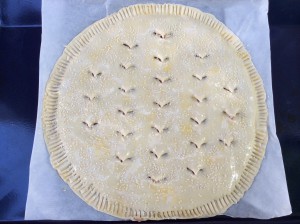 For the Tomato and Olive Salad:
400 g cherry tomatoes, preferably sold on the vine
Around 25 pitted tiny black olives
15 g fresh coriander, chopped
1 spring onion, white part only, sliced
1 tablespoon olive oil
How to Make:
Slice the tomatoes in half and place in a serving dish.
Add the olives, coriander and spring onion.
Drizzle the olive oil over the whole salad.