Gochugaru Girl's first introduction to the world of Sherlock Holmes was via The Hound of the Baskervilles. Mr Gochugaru's family lives in Devon, so they often visit Dartmoor for walks which happily are always uneventful.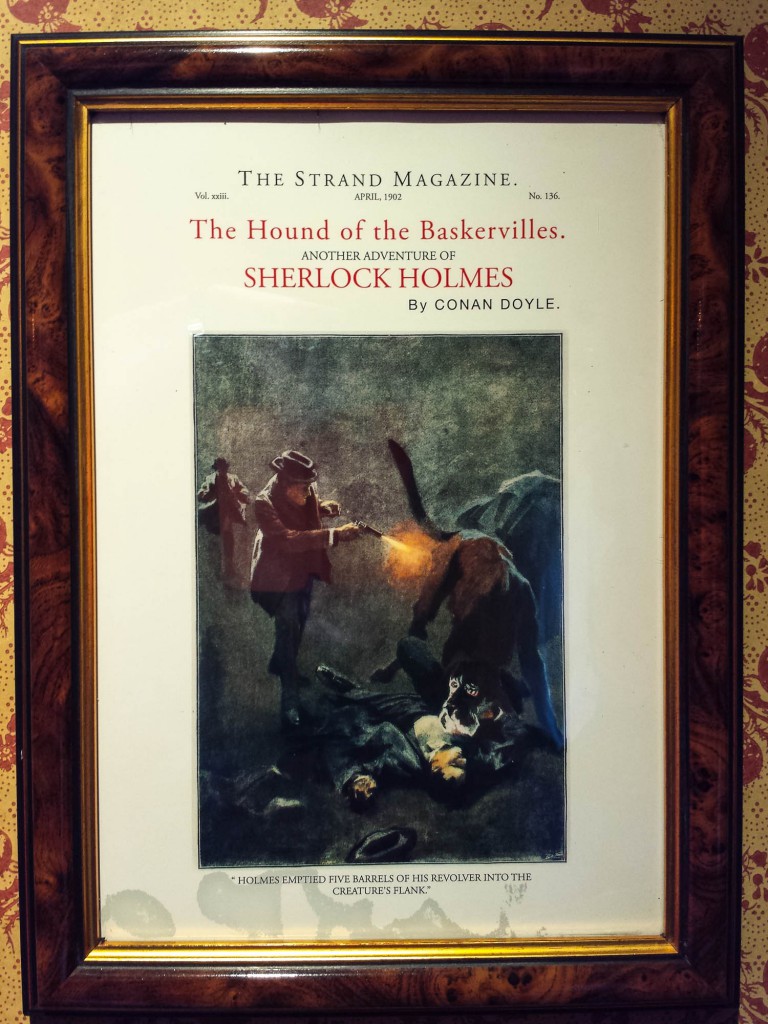 Closer to home, and though I passed by it every week, I had no inclination to visit the Sherlock Holmes Museum at 221b Baker Street. It was always a mystery to me why the queue was perpetually long.
Accompanying a student on work experience at our church, I recently had a reason to venture into the recreated Victorian lodging rooms of Sherlock Holmes and Doctor John Watson. Based on the accounts written by Sir Arthur Conan Doyle, the two gentlemen lived at this address between 1881-1904.
The atmosphere inside the museum really does reflect the mood of the novels, so to protect the imagination it is necessary to avoid looking out the windows. Present day Baker Street is both noisy and ugly.
I was quite embarrassed at not having visited before, seeing as the house was full of Sherlock fans drawn from across the globe. This is a timely reminder that I should be more of a tourist in this great city.