Berliner Tagebuch: Samstag 10 Juni 2023 / Berlin Diary: Saturday 10 June 2023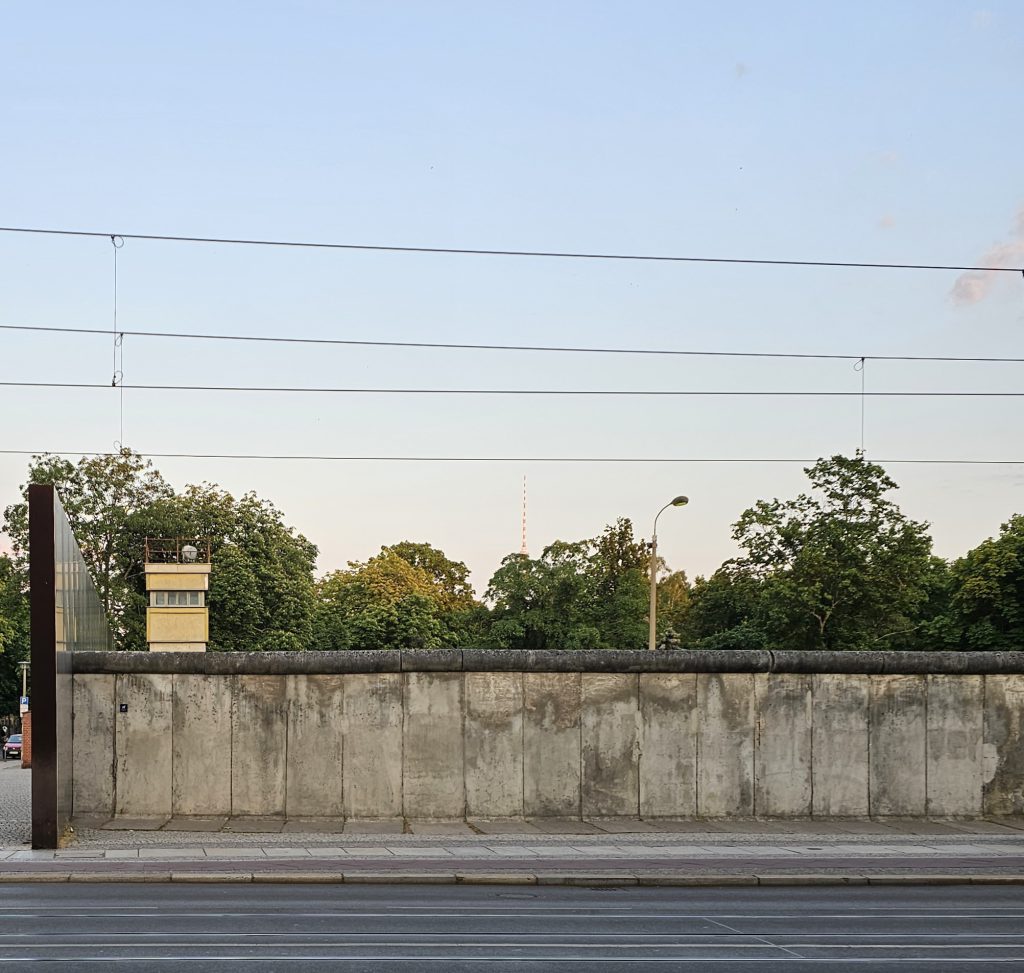 After the taxing schedules of the past few days, today we took a more chilled approach to seeing Berlin. We managed to pack a lot in, including a visit to a preserved section of the Berlin Wall.
Before you read on, please see here for details of the transport and museum passes we used for this Berlin trip. All information correct as of June 2023.
Frühstück / Breakfast
We spent 12 hours out on the town today, and I am glad we started with a great breakfast at Bonanza Coffee Roasters. As they are coffee roasters, things are kept simple in the tea department: it's green tea or black tea. The apple puff pastry is the best I have eaten anywhere, including in France. There are other sweet and savoury patties, and cookies.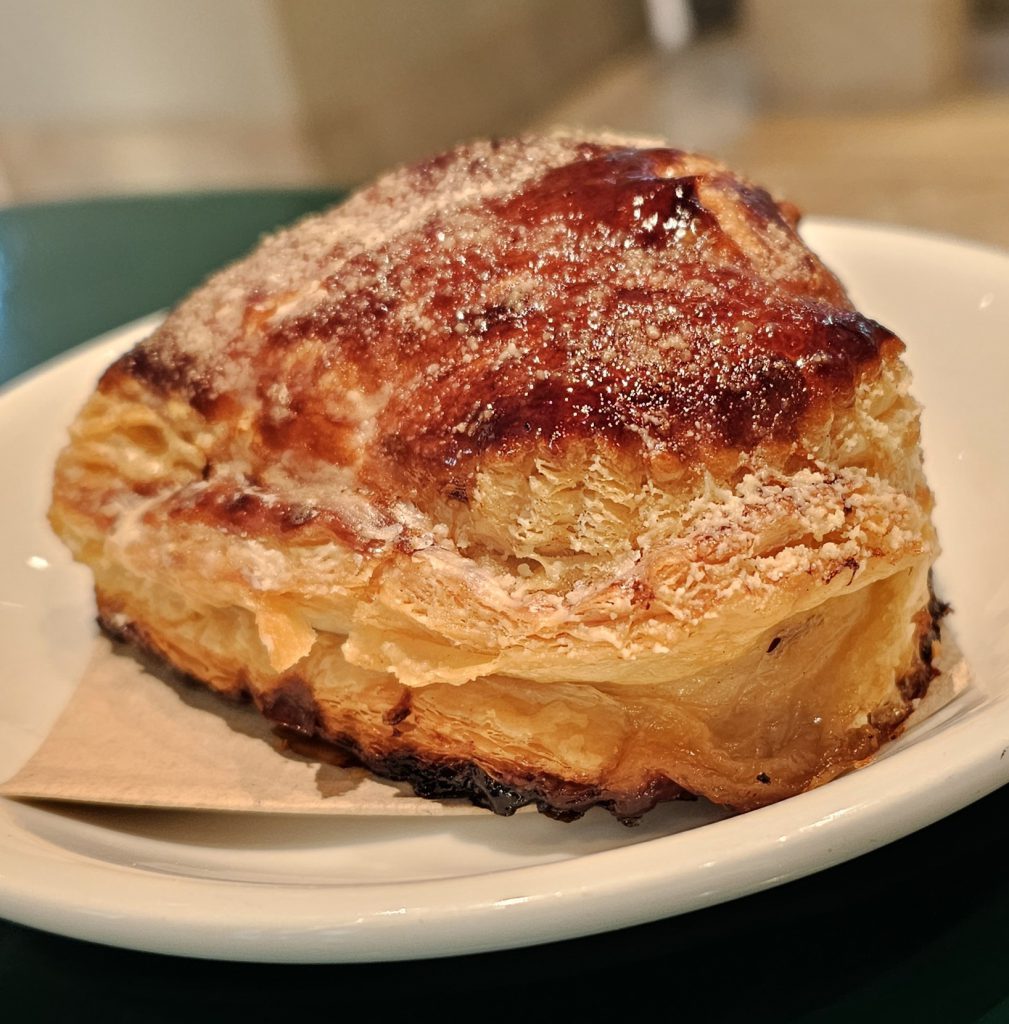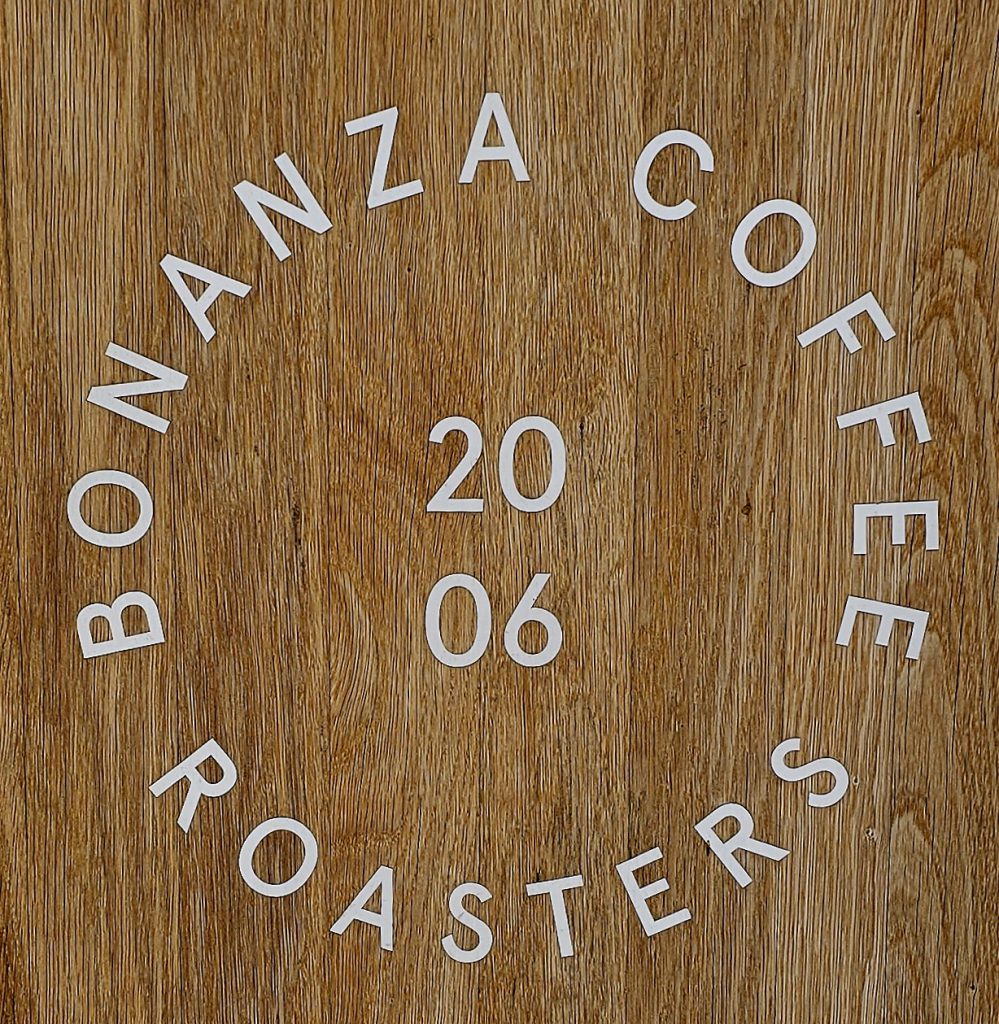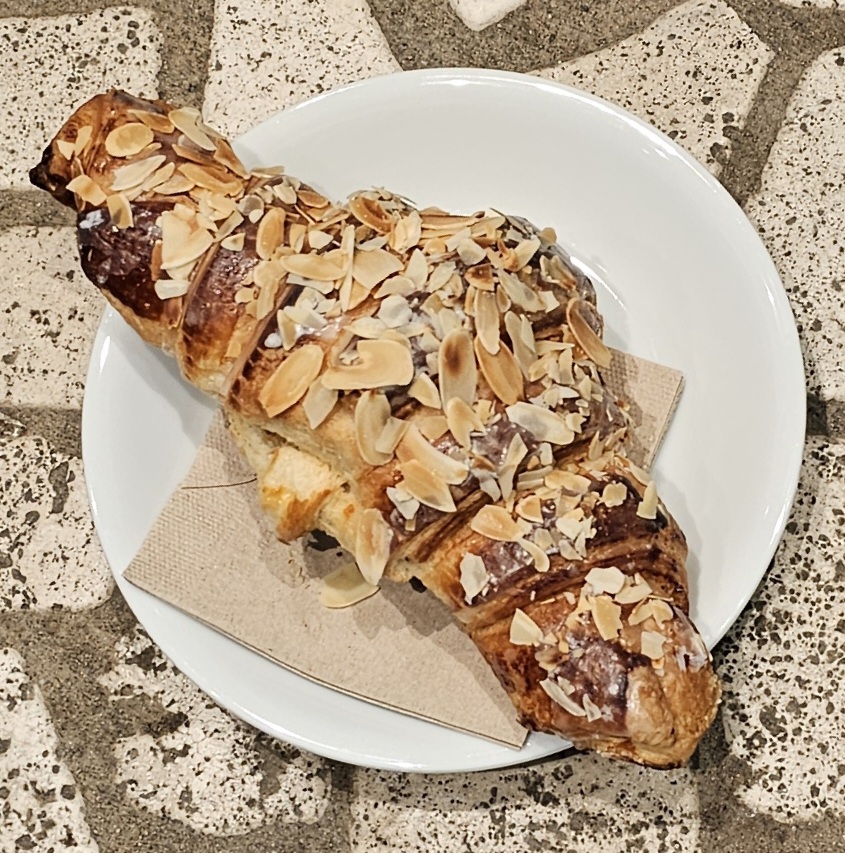 Morgenaktivität und Mittagessen / Morning Activity and Lunch
No foodie trip to Berlin is complete without a visit to KaDeWe (Kaufhaus des Westens / Department Store of the West). Top tip: head straight to the 5th floor for kitchen equipment and to the 6th floor for their food emporium, bars and restaurants. You will be thoroughly spoilt for choice.
KaDeWe is continental Europe's largest department store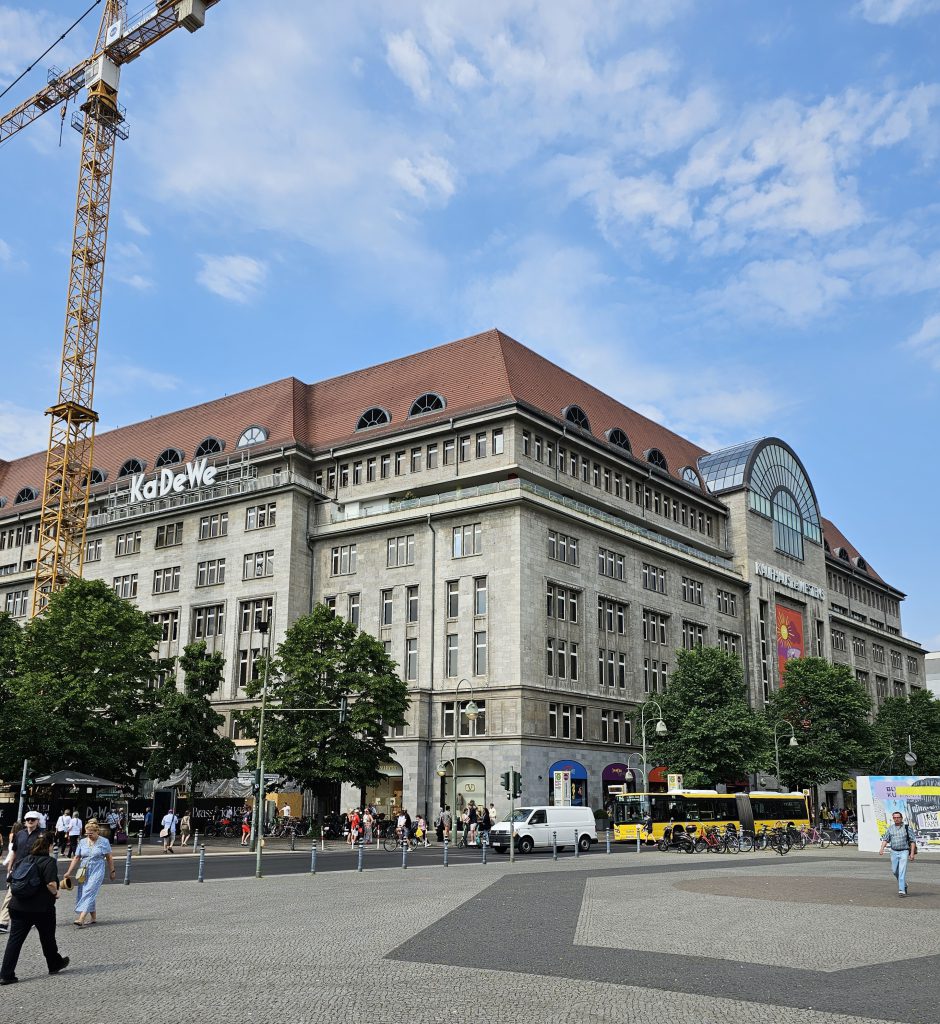 German Bundt pans. Not quite Nordic Ware but very similar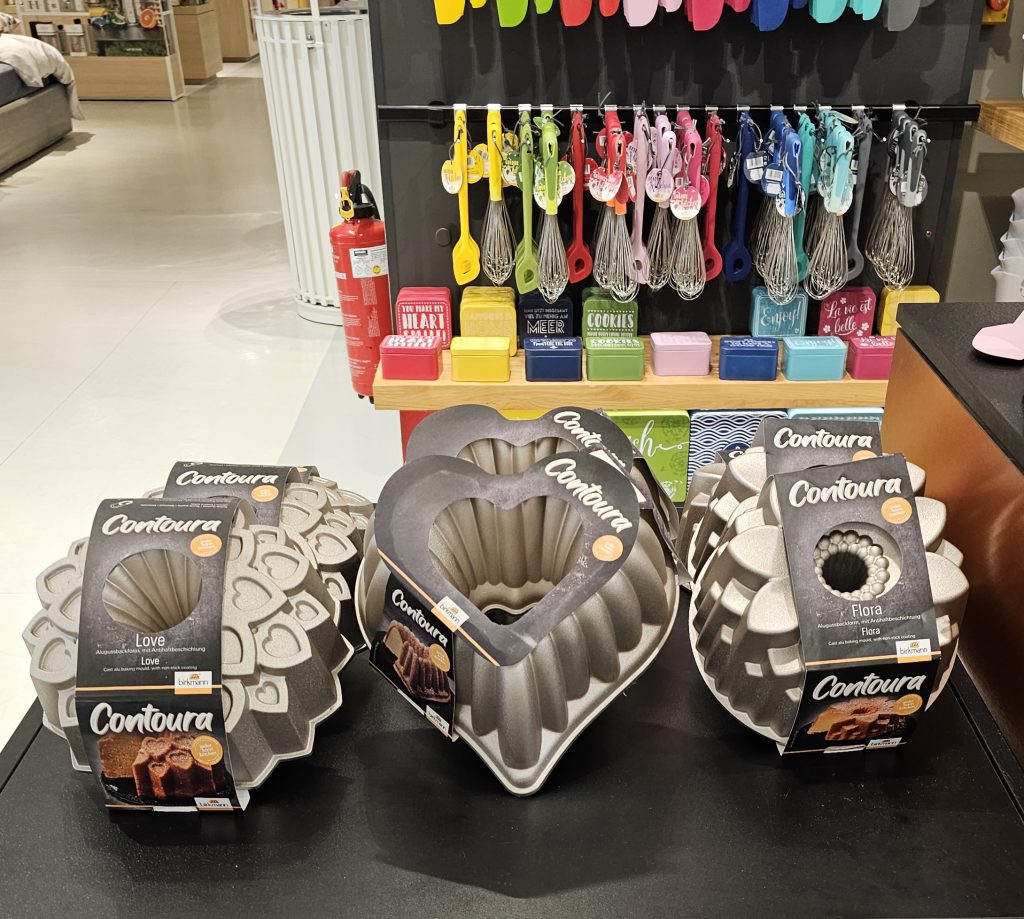 The KaDeWe food floor (Harrods has a food hall – KaDeWe has a dedicated food floor) is magnificent. I am even now thinking of how to eat a whole day's worth of meals here, from breakfast to dinner, then bagging some choice foodie gifts to bring back to London. As with every good thing in my life I think of my family, and how lovely it would be if we could experience this together.
I remember the first time my parents tried spit-roasted chicken, on a trip to France and Switzerland sans enfants. They were so happy, and always talked about it. One of the reasons I bought my first extra-wide Gaggenau oven 25 years ago (I am on my second one now) was because it had a spit-roast function.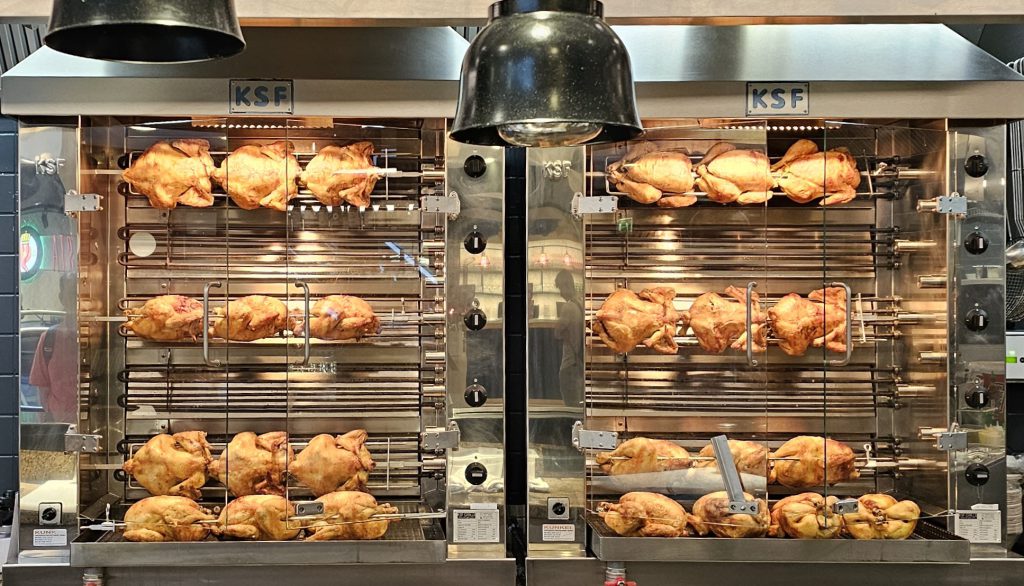 Admiring this pistachio and summer berry creation from Lenôtre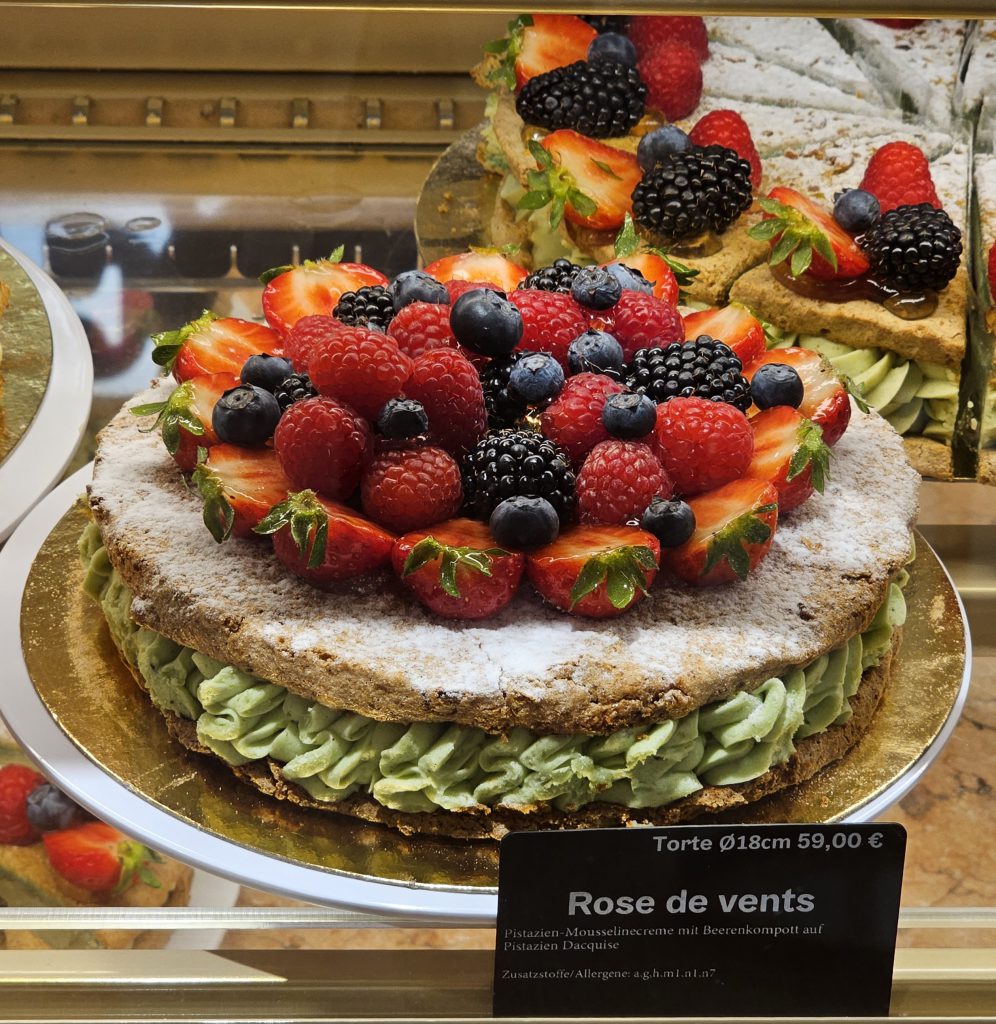 Nachmittagsaktivität / Afternoon Activity
Kaiser Wilhelm Memorial Church is a short walk from KaDeWe and worth a visit to learn a bit about its history. Consecrated in 1895, it was bombed by Allied Forces in November 1943 (for some context, my mother-in-law was born then). Three years earlier here in England, the city of Coventry sustained heavy damage during the Battle of Britain. On 14 November 1940 Coventry Cathedral was destroyed by fire when it was bombed by the German Luftwaffe. The tragic event, and the Cathedral's reconciliation work resulting from its response, is explained here.
A Coventry Cross of Nails / Nagelkreuz von Coventry, symbolising peace and reconciliation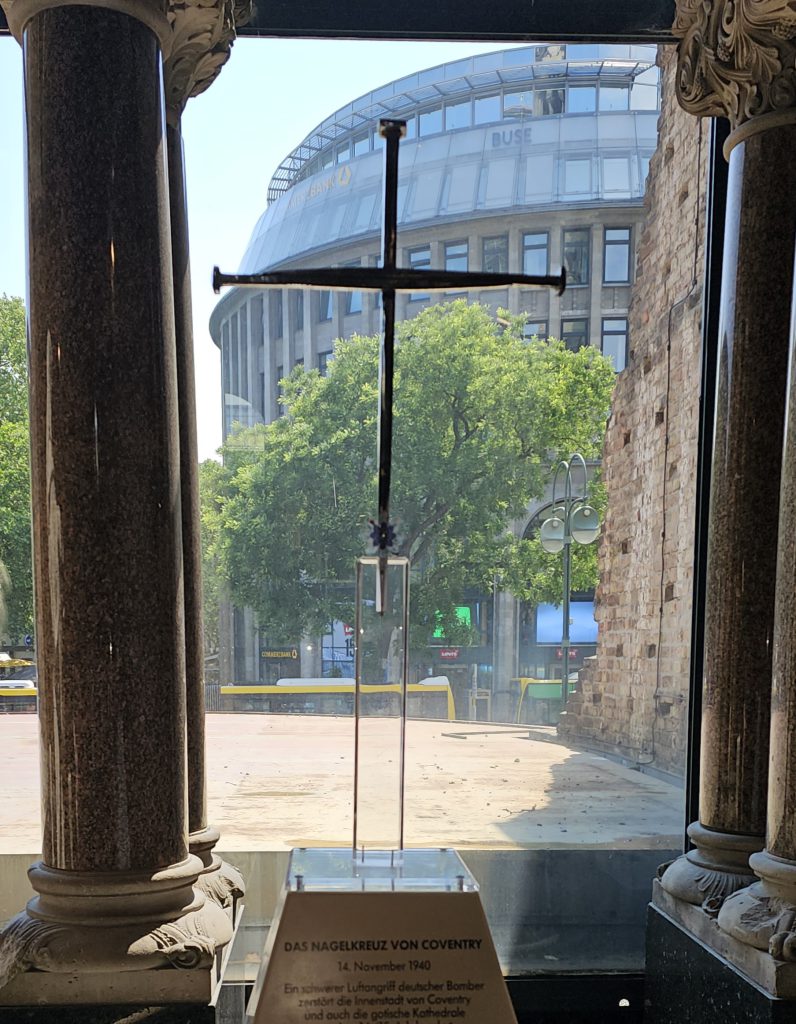 Views of the front and back of old church tower, now a war memorial. Next to it are the modern hexagonal belfry (under scaffolding) and octagonal new church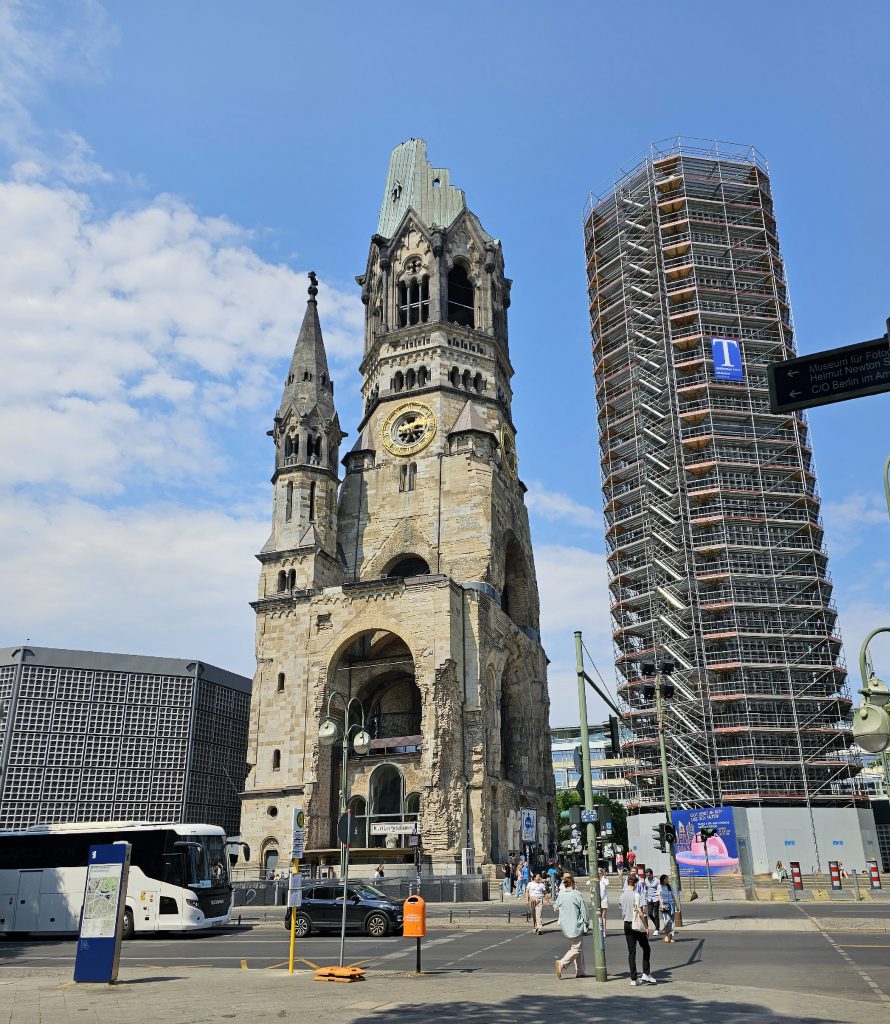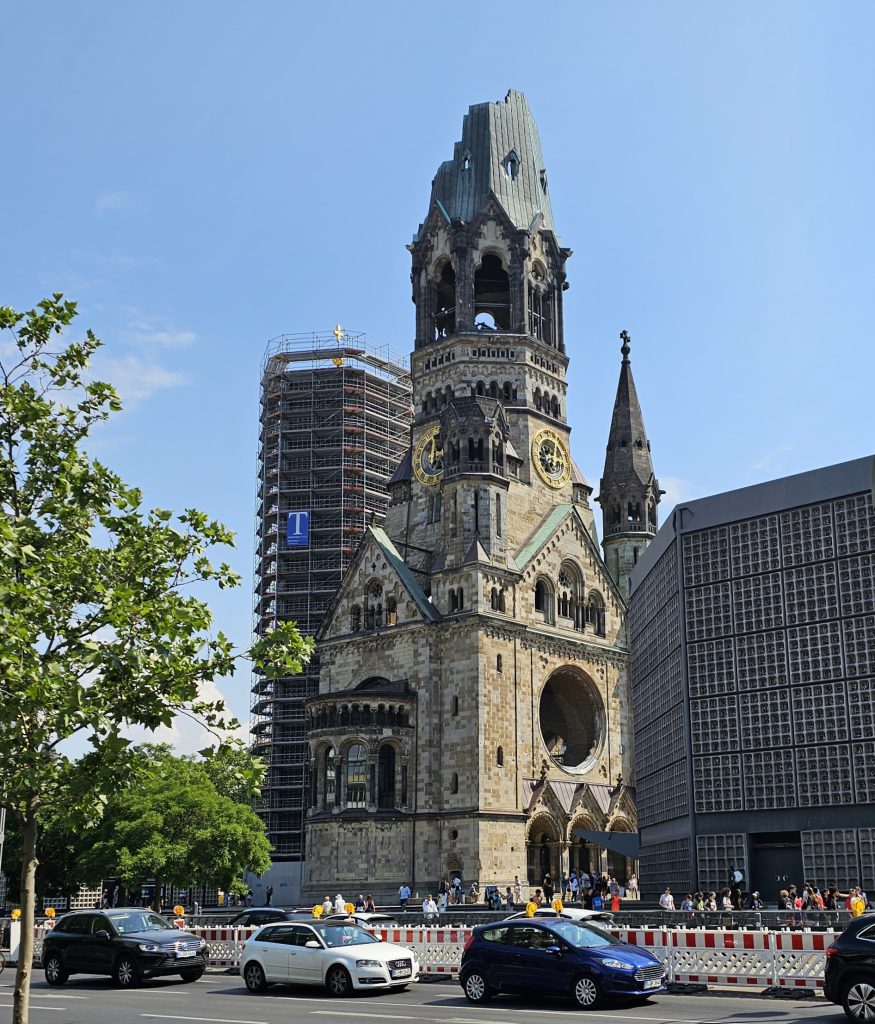 Inside the new church with its stained glass inlays

From a church that was deliberately left unrestored to another that was completely rebuilt: St Nicholas Church / Nikolaikirche is Berlin's oldest church, which was also destroyed as a result of Allied bombing in World War II. Laying in ruins, it was only in 1981 that permission was granted to rebuild the church using old plans and designs. The present church we see today is a reconstruction and bears little resemblance to what it would have looked back when it was first built around 1230.
The rebuilt exterior of St Nicholas Church in the Nicholas Quarter / Nikolaiviertel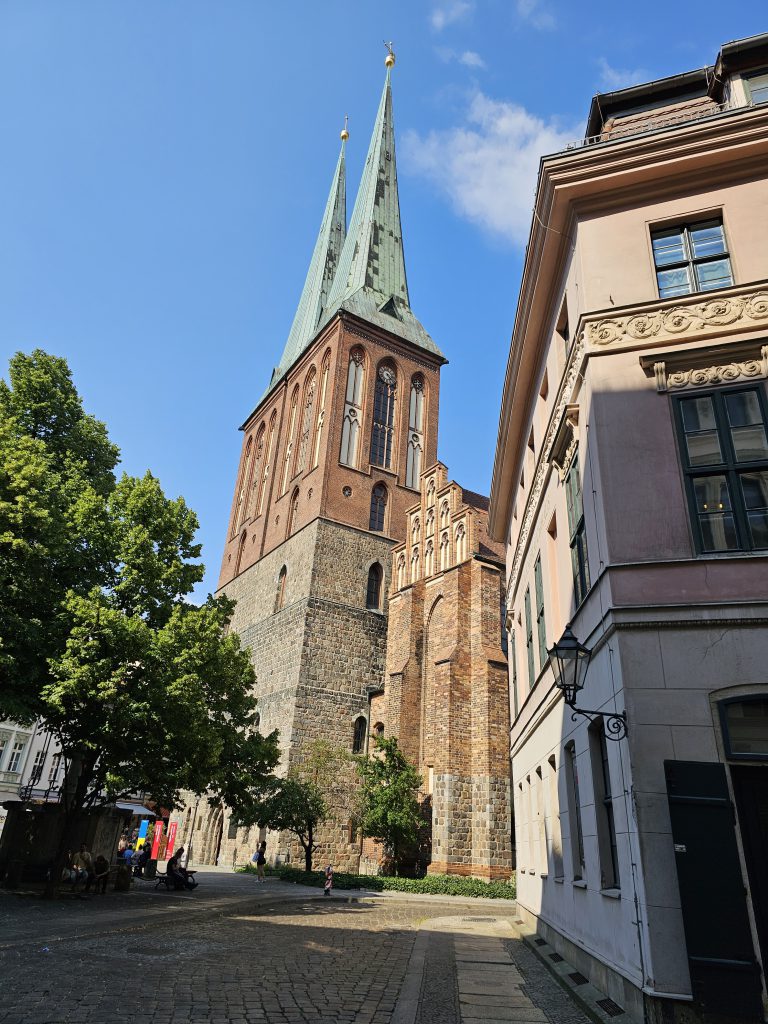 Besides being a church, St Nicholas is also a museum which charts its 800-year-old history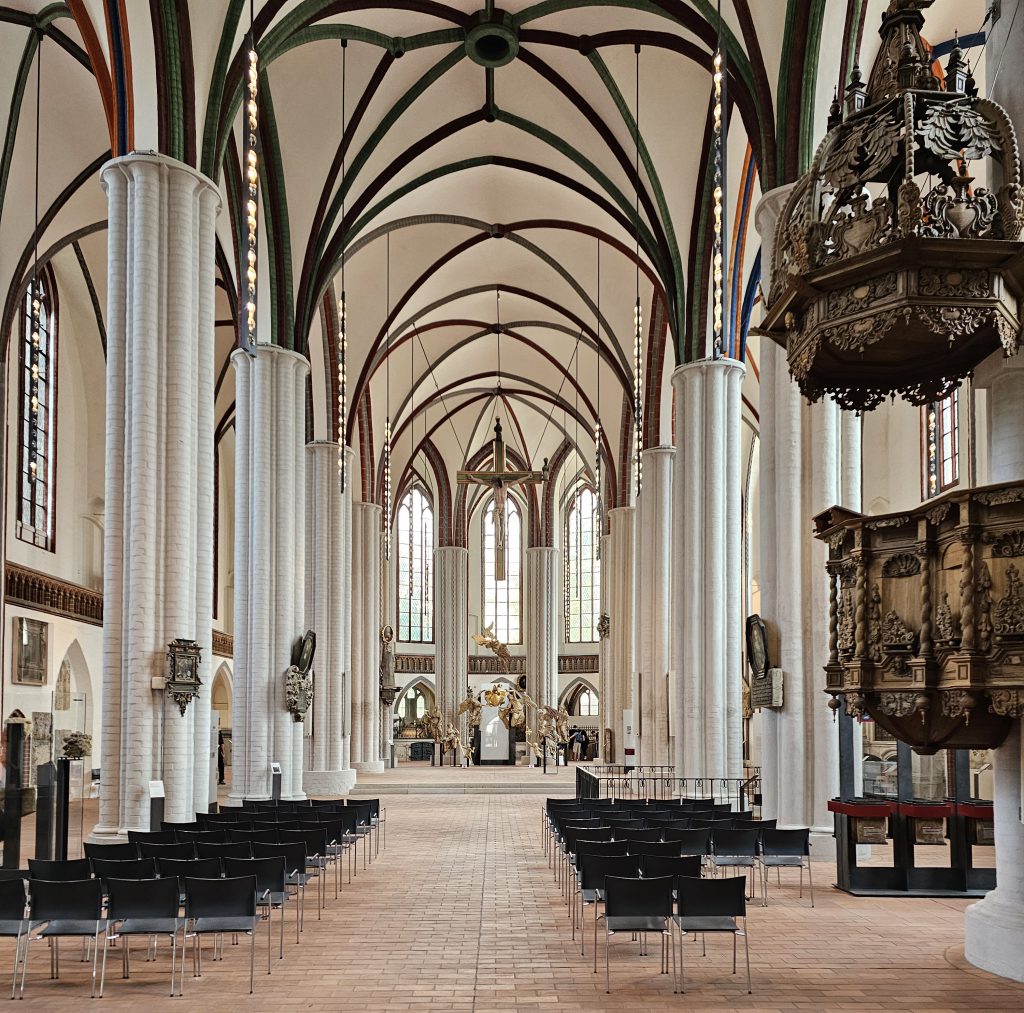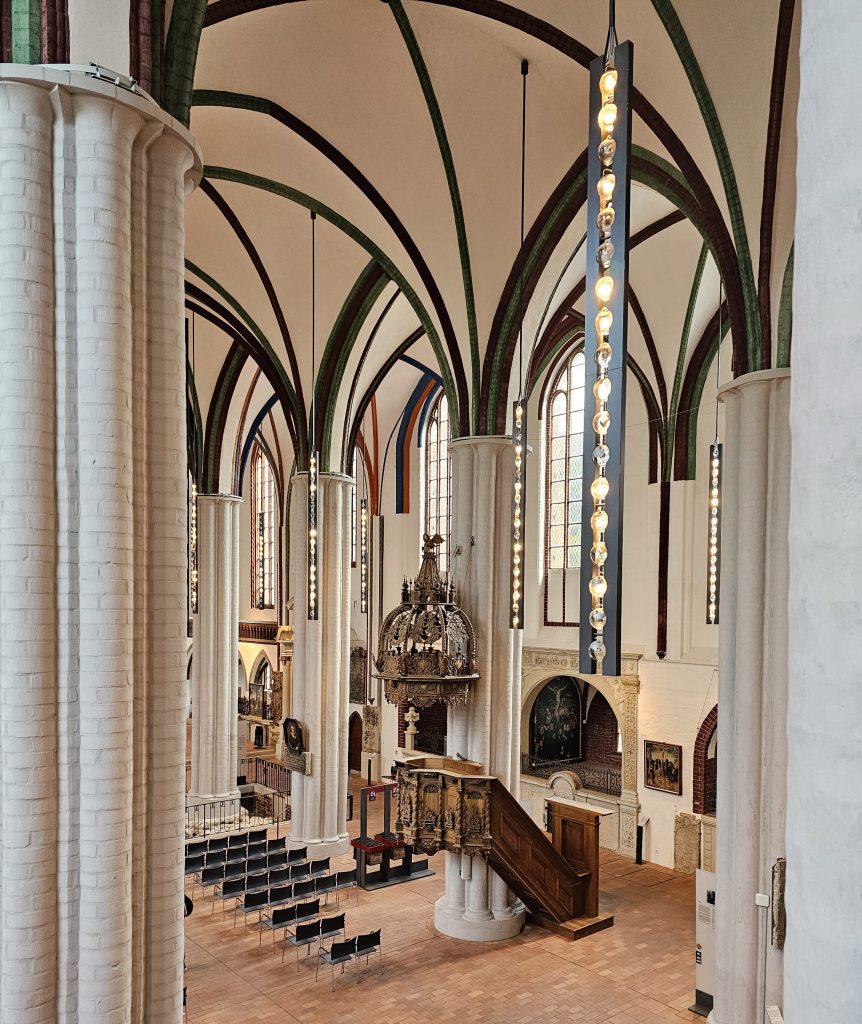 The church is a regular concert venue and there is an organ recital here most Fridays at 5 pm. Confession: I intensely dislike organ music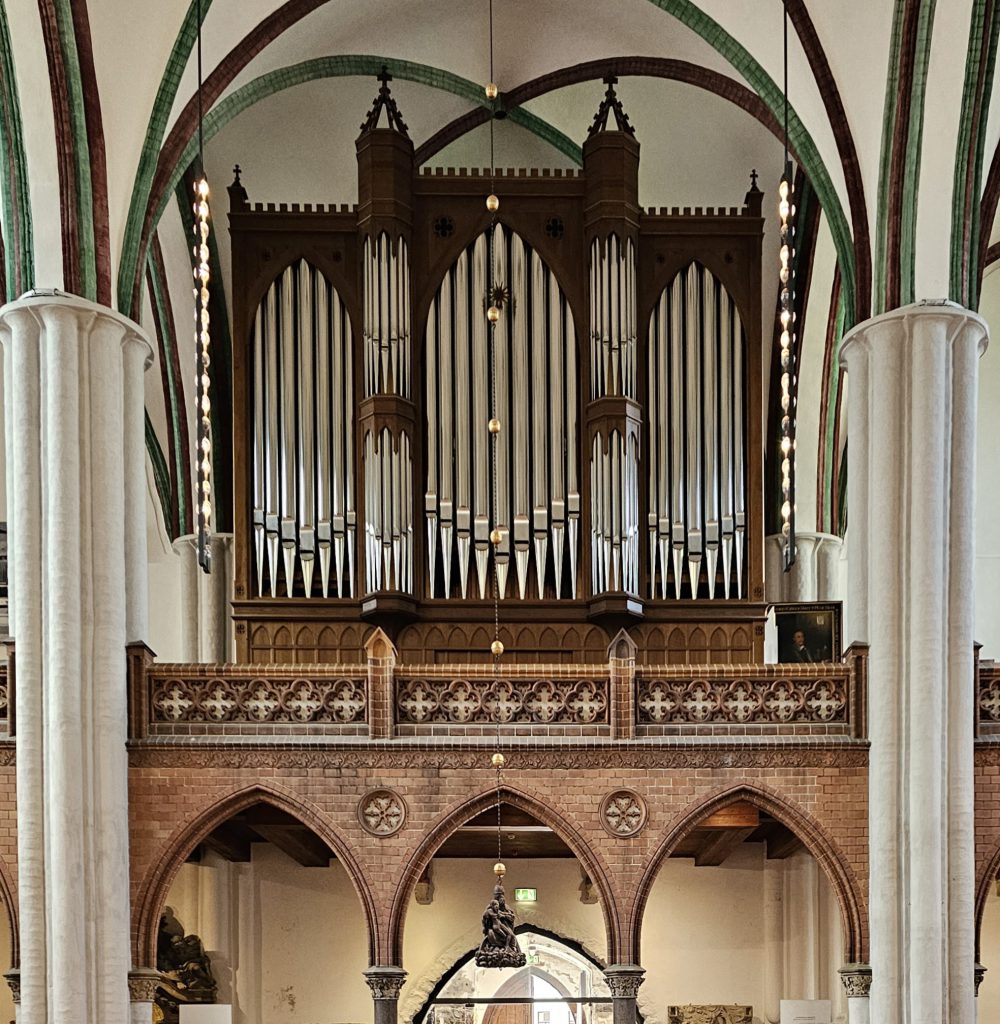 We had time to nip into Hamburger Bahnhof / National Gallery for Contemporary Art before dinner. The permanent exhibition was closed but we viewed three temporary exhibitions: one quite awful, one quite interesting and one quite entertaining…a bit like a typical outing to the Tate Modern. The museum shop here is one of the best we came across and I can recommend it for books, gifts and souvenirs.
Hamburger Bahnhof was built between 1846 and 1847 as the starting point of the Berlin–Hamburg Railway, and is one of the oldest train station buildings in Germany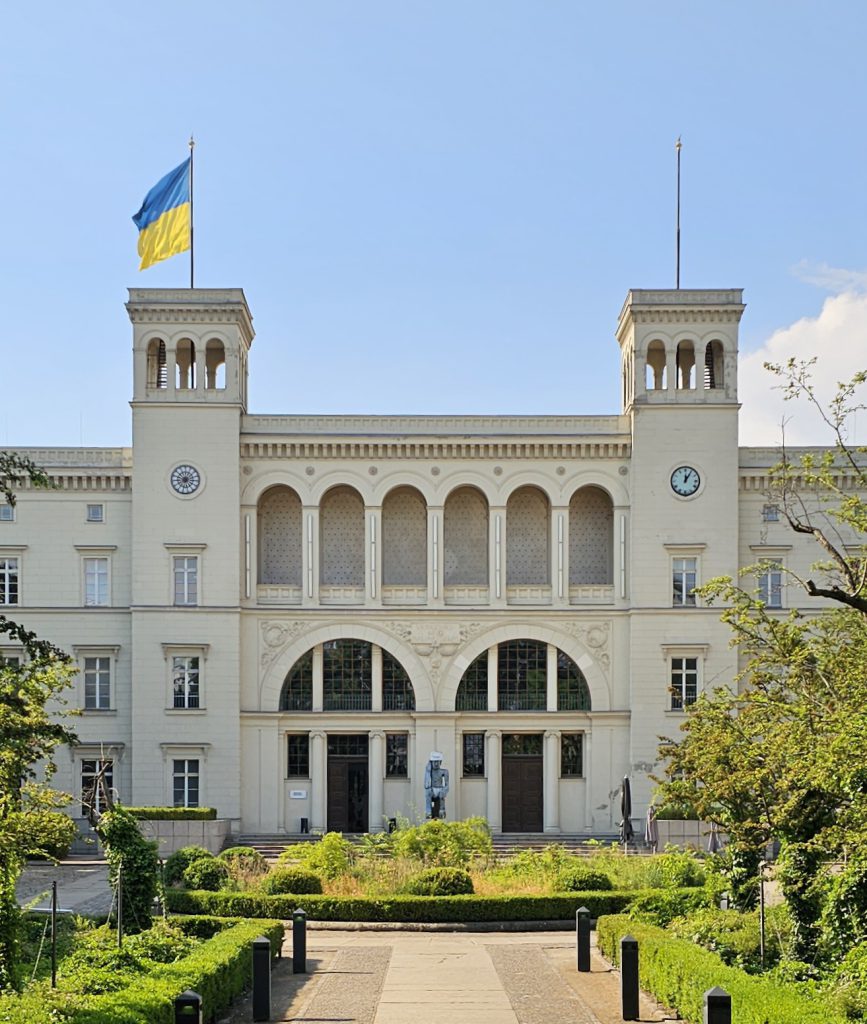 Abendessen / Dinner
The dish I thought about most after I left Berlin was otto's beetroot, sloe berry, labneh, brown butter. I kept trying to work out, from our server's description, how to make it in my own London kitchen. Thanks to a Google search I came across the recipe from chef Vadim Otto Ursus.
Even before we begin, how can you not like a name like Otto? Otto is 8 in Italian, an auspicious number for Chinese people, and Otto reminds me of chef and restaurateur Yotam Ottolenghi, whose cookbooks I adore.
I did make the beetroot, which took two days. It was worth the effort and I will write this up after I complete the Berlin Diary posts.
Here is otto's menu when we visited in June 2023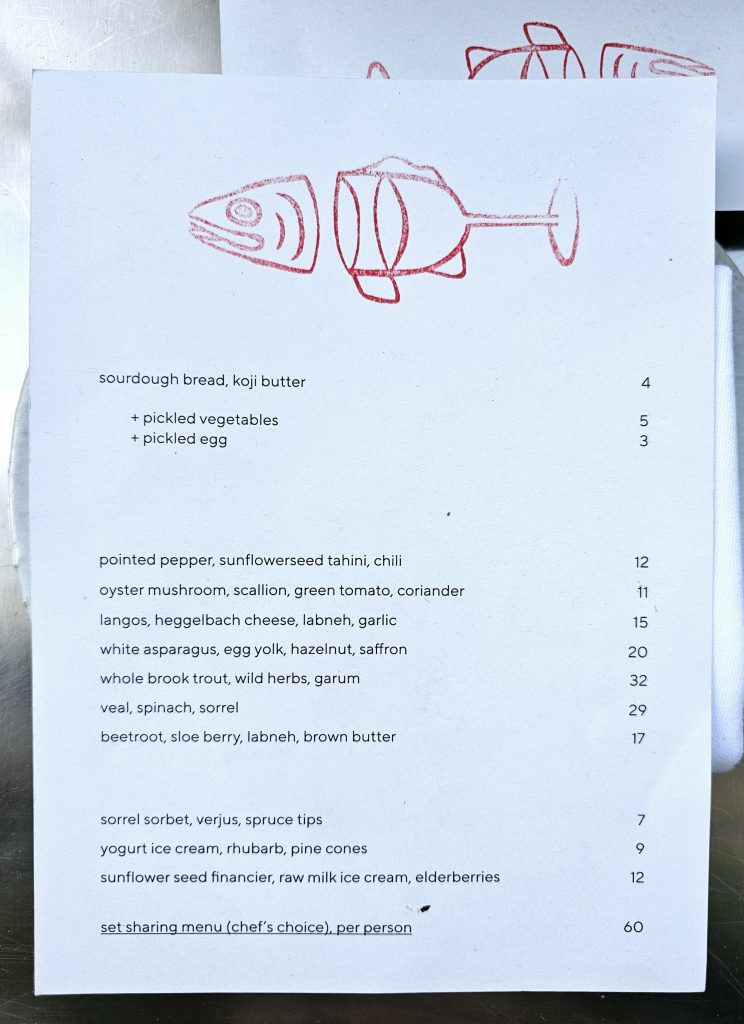 Here is what we ate: pickled vegetables, pointed pepper, oyster mushroom, white asparagus, veal and beetroot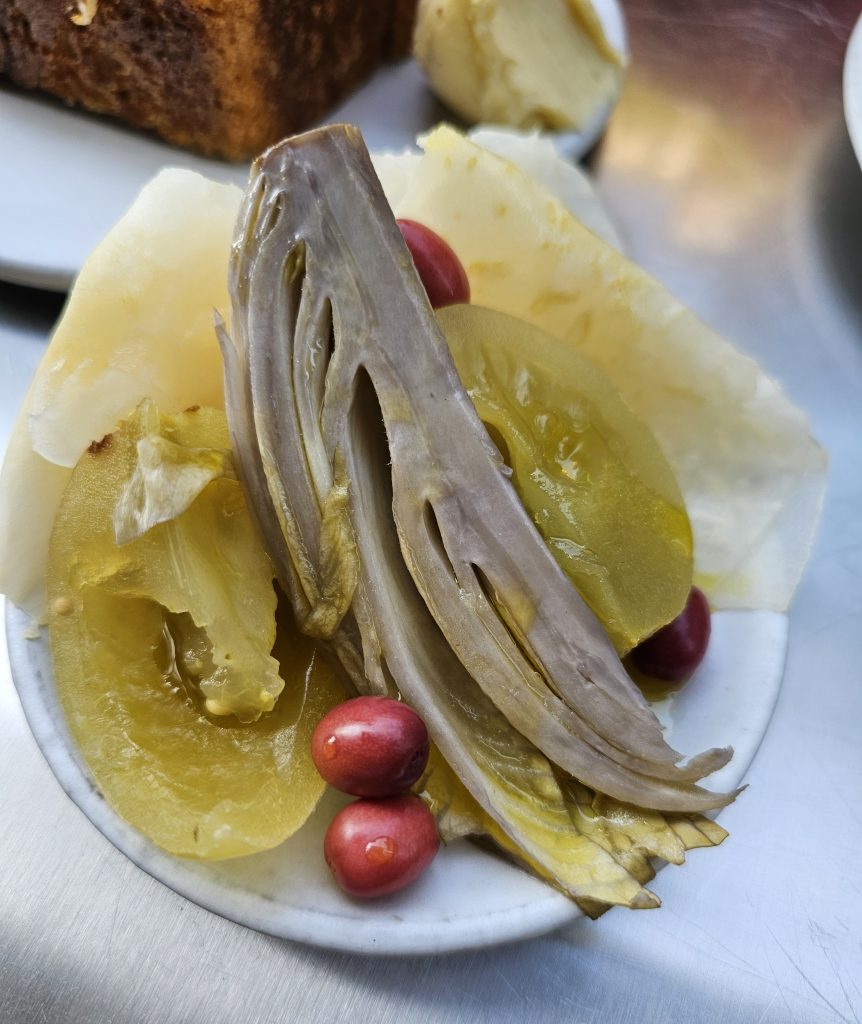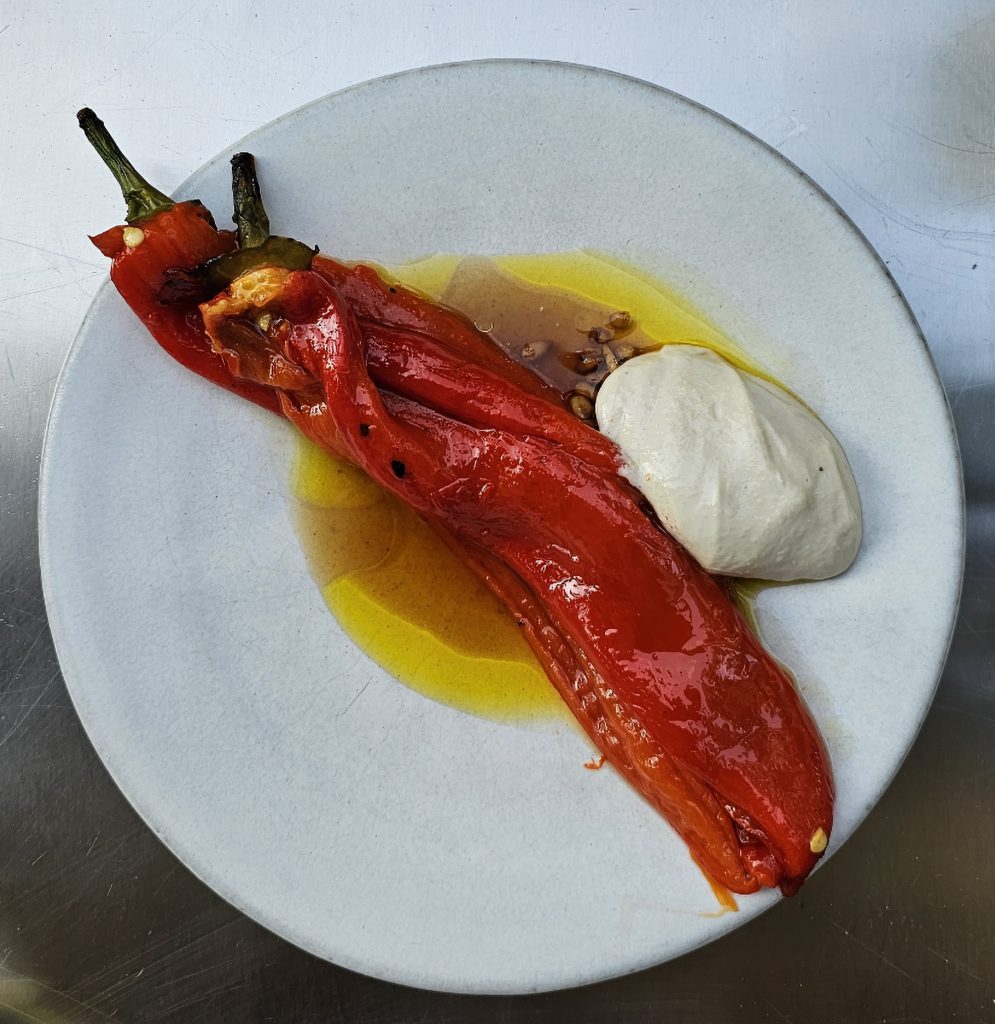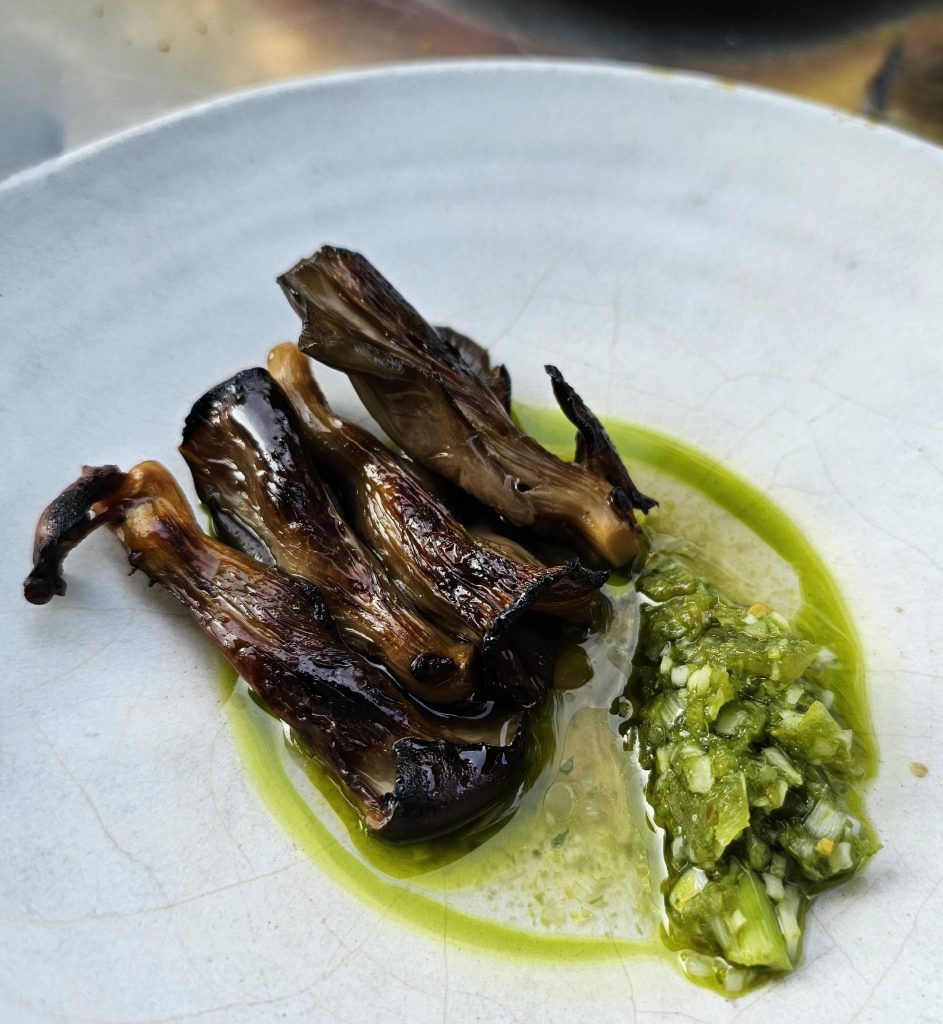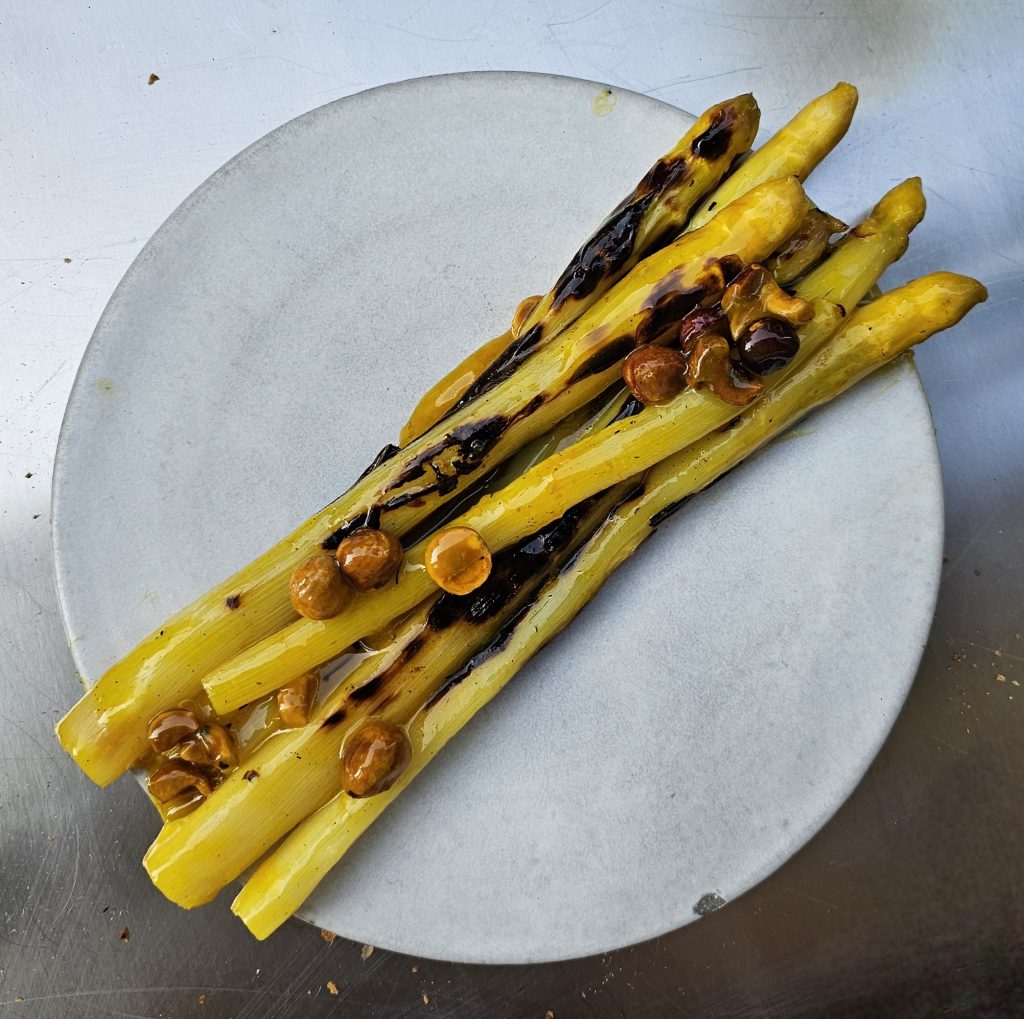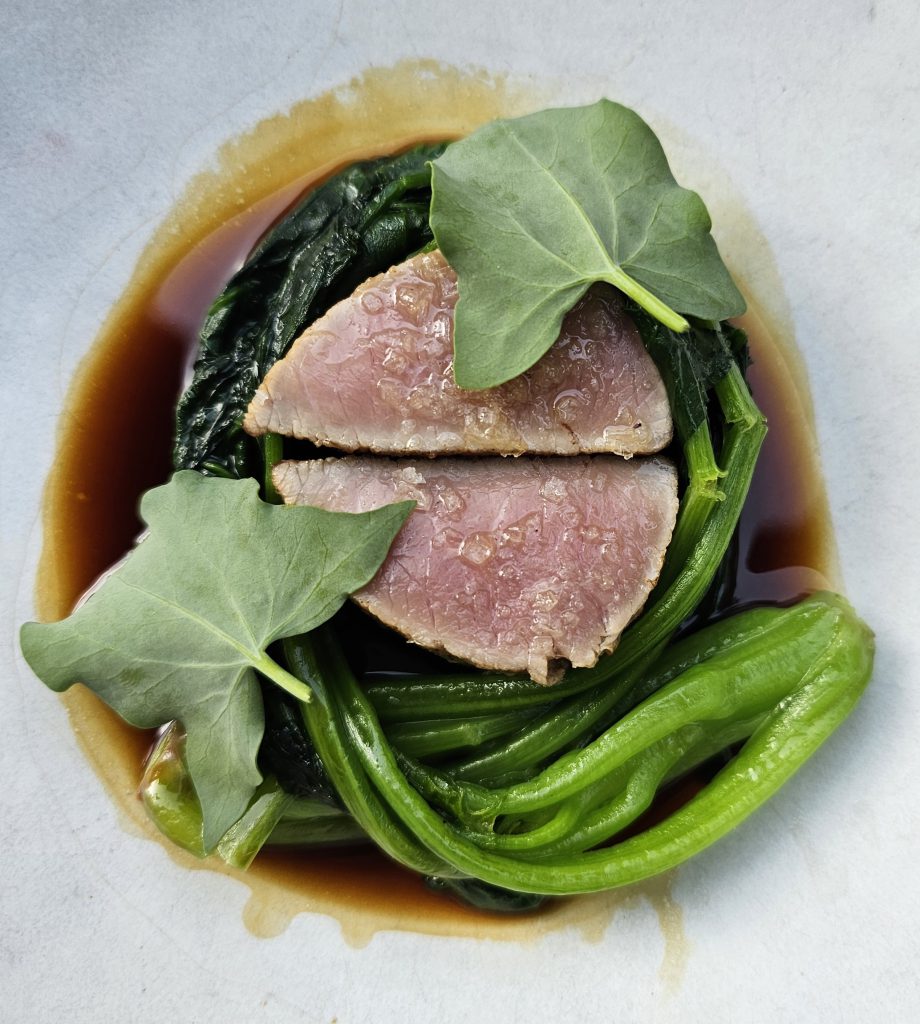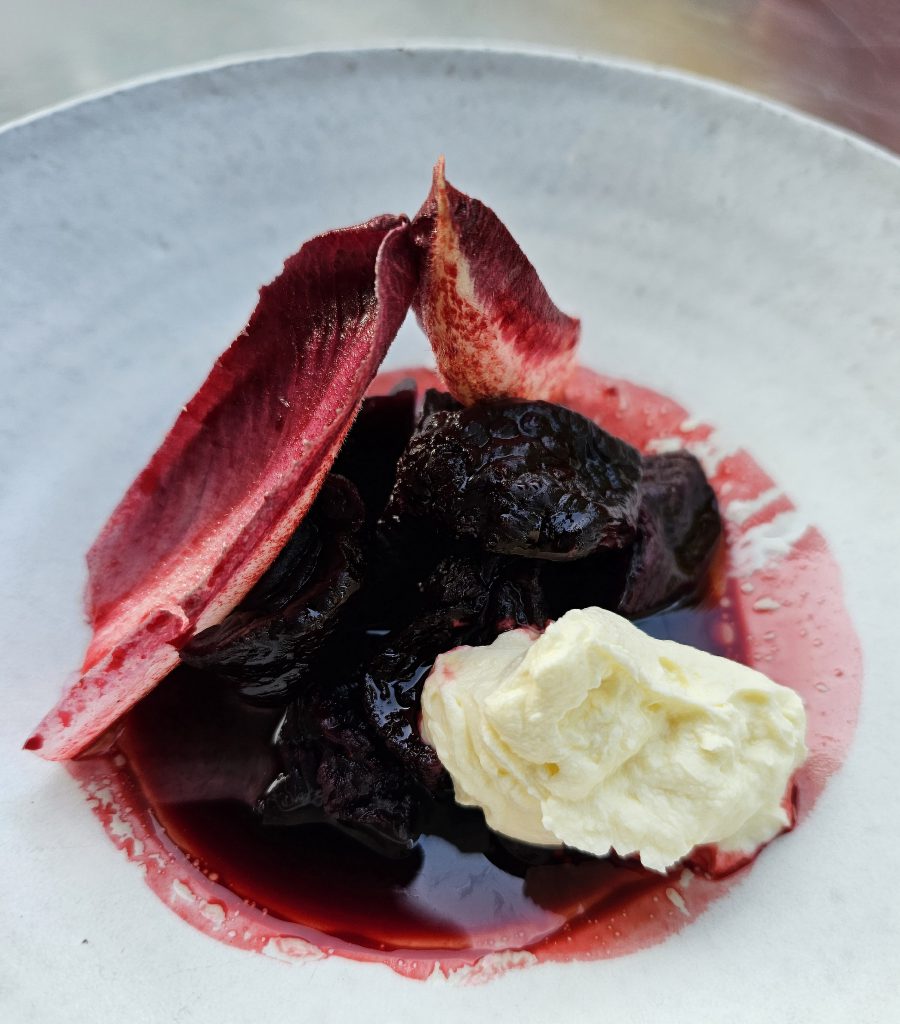 After dinner / nach dem Abendessen
Bernauer Strasse is a short tram ride away from otto restaurant, and here you will find sections of the Berlin Wall preserved as a memorial. There is an engaging podcast on BBC Radio 4 called Tunnel 29 which brings to life the desperation East Berliners faced when the wall was erected so suddenly in August 1961. The story tells of a group of men who dig a tunnel in an attempt to escape to West Berlin. (The book based on the podcast, by Helena Merriman, is published by Hodder & Stoughton, ISBN 978-1529333978.)
Tiny bit of background: Post World War II, Germany was divided into West and East Germany. Berlin, the capital of East Germany, was itself internally divided, with West Berlin run as a liberal democracy.
Imagine you have a round cake. The left half is iced with vanilla frosting and the right half is iced with chocolate frosting. Within the right half there is a small circle which should be wholly iced in chocolate, but half of this is iced in vanilla. That small circle is Berlin, and the vanilla part of that small circle is West Berlin. If you take a box of matchsticks and stick it around the vanilla section of the small circle, that would be your 96-mile-long Berlin Wall.
The evening light was fading now, and the Visitors and Documentation Centres were closed. This is on my list for the next Berlin trip.
The outdoor sections of the Berlin Wall along Bernauer Strasse are accessible 24 hours a day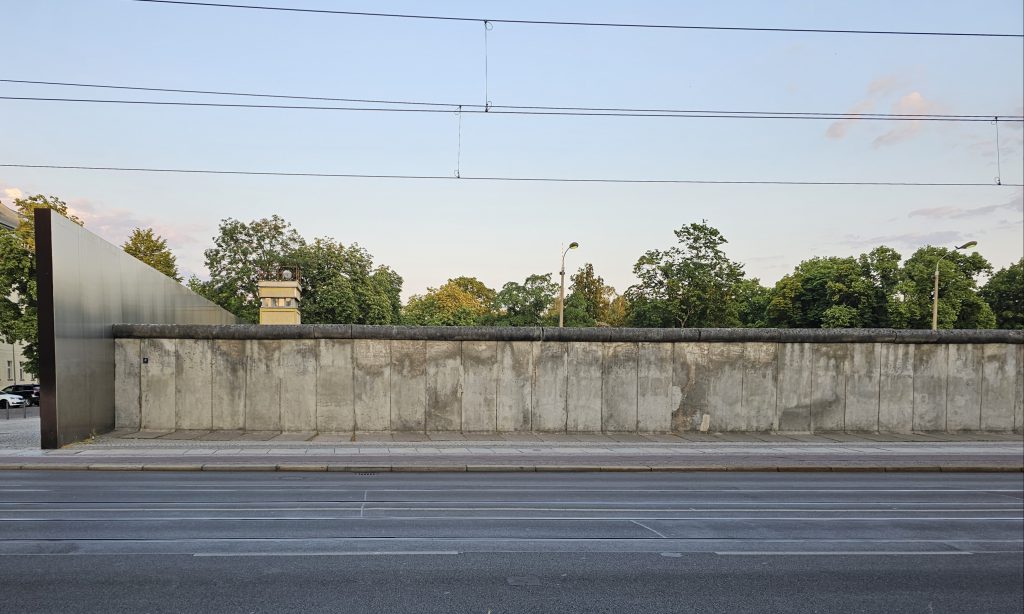 Chapel of Reconciliation (top) and Documentation Centre (bottom)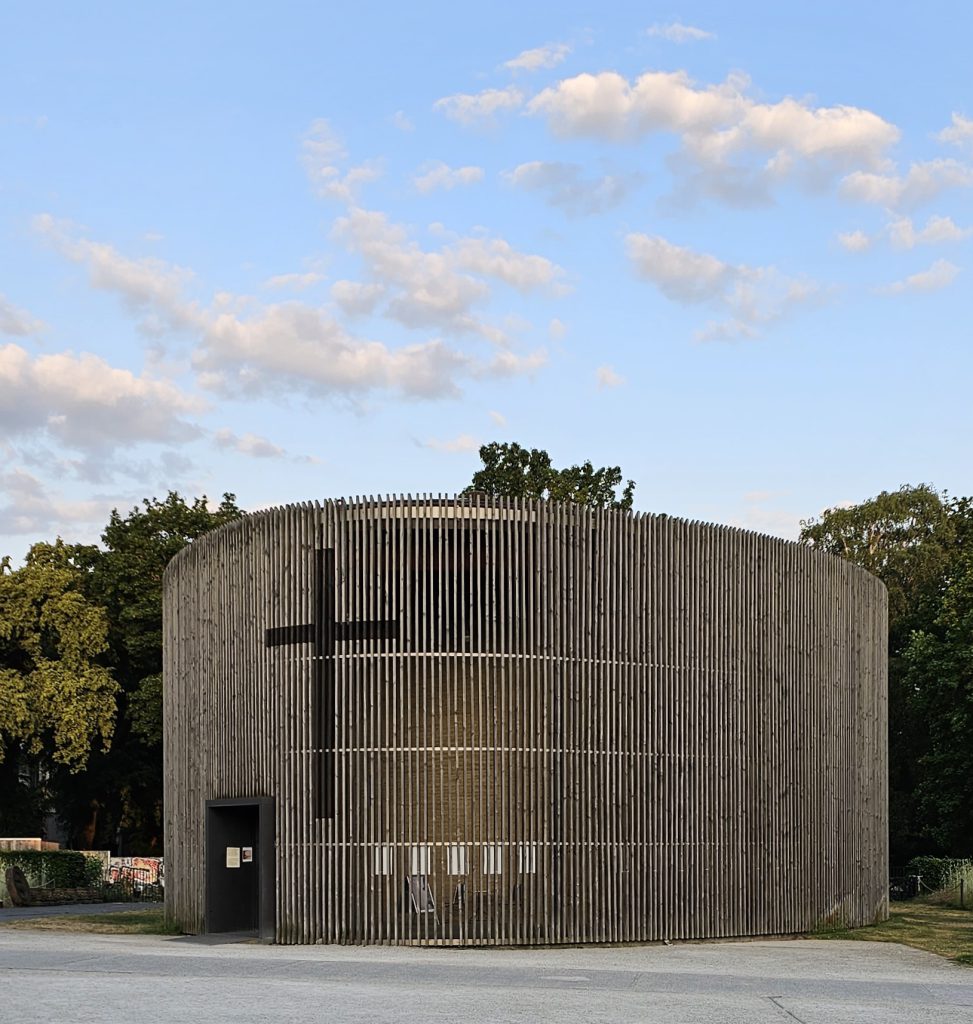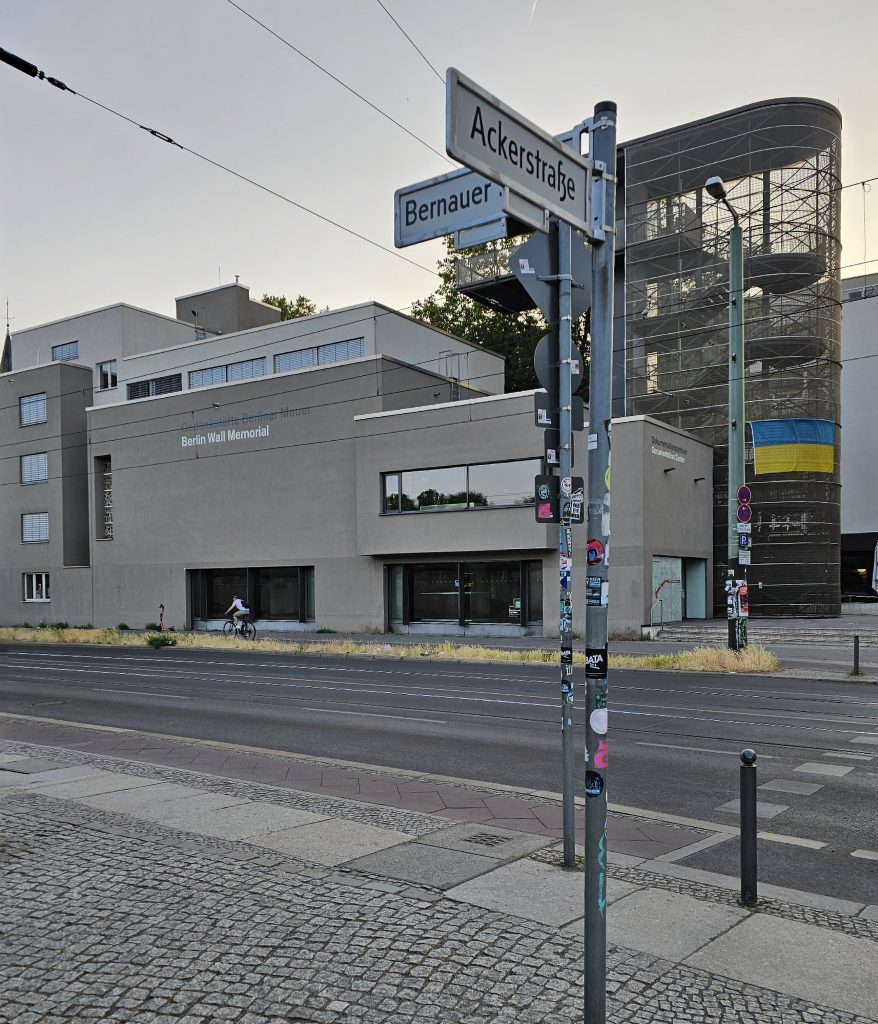 We returned to The Playce in Potsdamer Platz because I (strictly I, not we) wanted some ice cream. Caffe e Gelato is quite standard in its gelato flavours but the location was convenient for us. Next time I'm bringing more people so we can try the chocolate ice cream bars and parfait desserts in jars.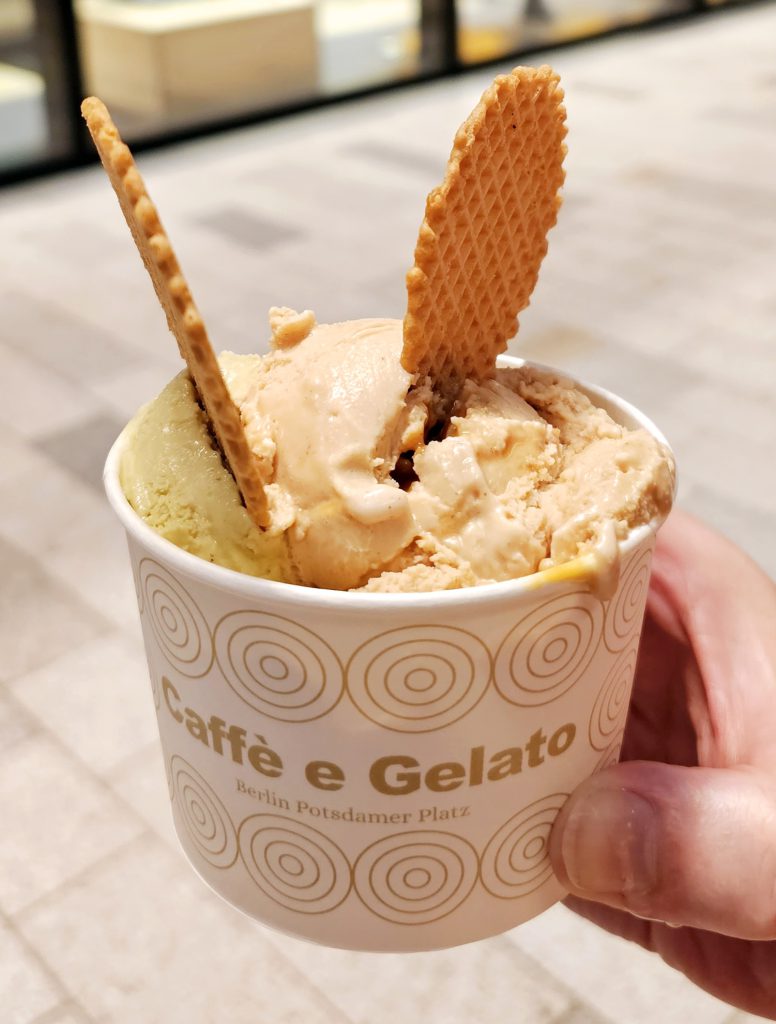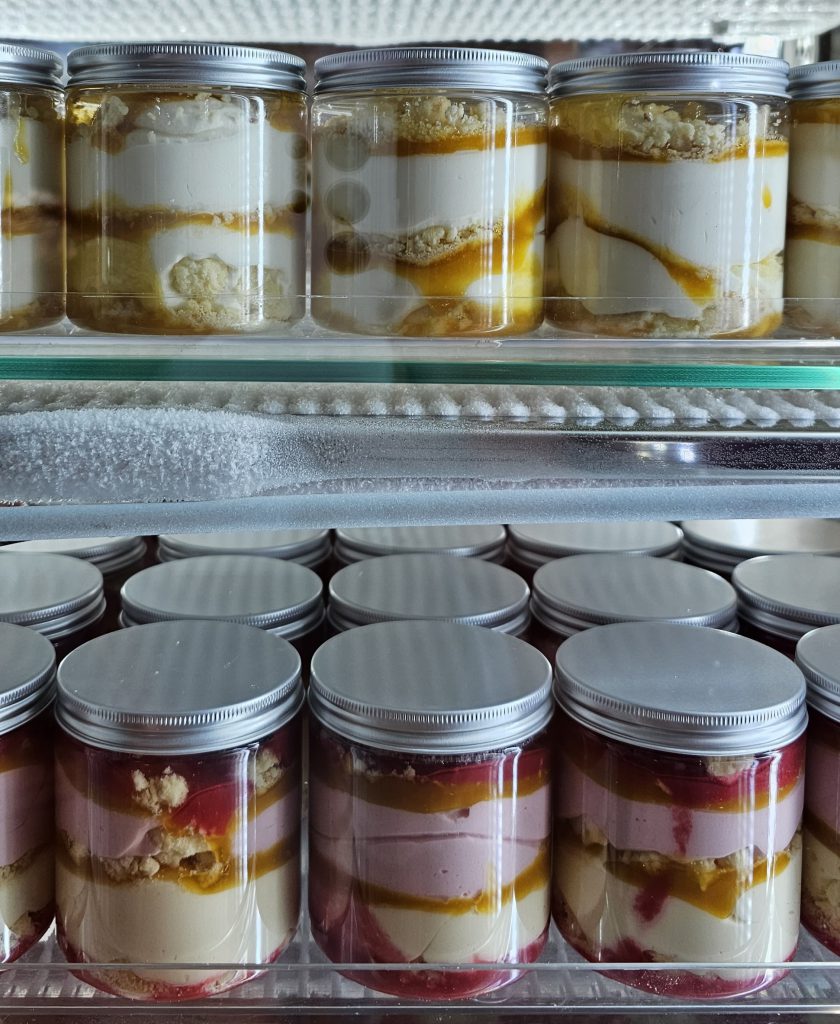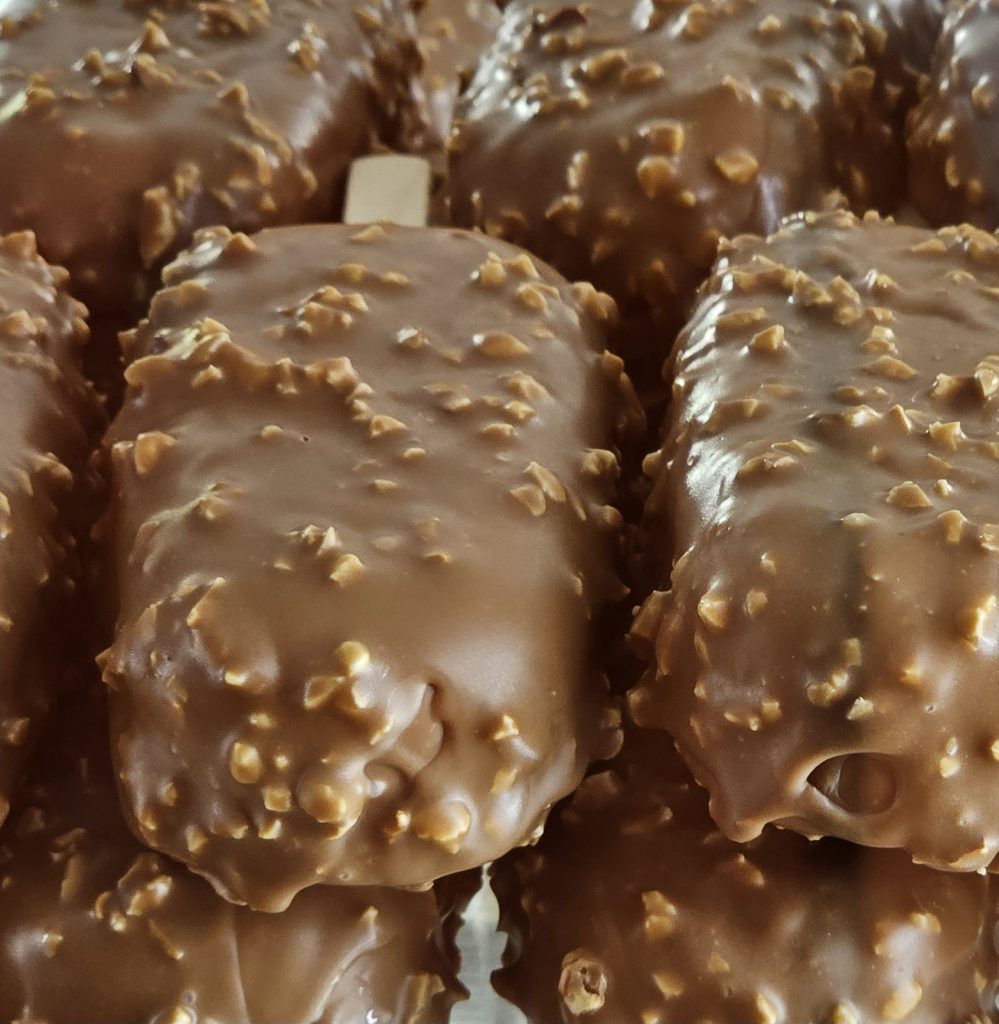 Let's learn some German words!
Today, it is the translation of the prayer which is on the base of the Coventry Cross of Nails in Kaiser Wilhelm Memorial Church. Known in English as the Coventry Litany of Reconciliation, this prayer is recited in the new Coventry Cathedral every weekday at noon, and also throughout the world by partners in the Community of the Cross of Nails. The response is Vater vergib / Father forgive. There are some similar-sounding words that help us follow the lines.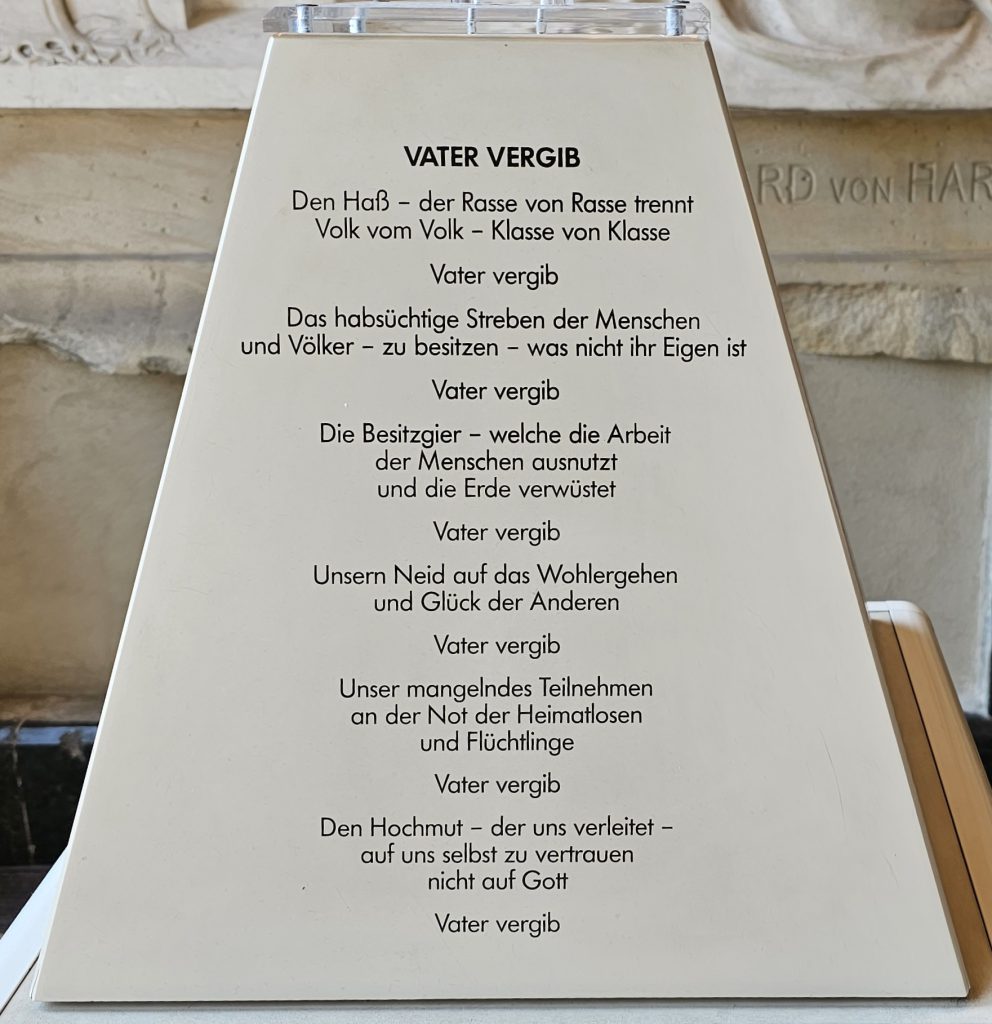 FATHER FORGIVE
The hate that divides race from race, people from people, class from class
Father forgive
The greedy striving of men and nations – to possess – what is not their own
Father forgive
Possessiveness – which takes advantage of people's work and devastates the earth
Father forgive
Our envy of the well-being and happiness of others
Father forgive
Our lack of participation in the plight of the homeless and refugees
Father forgive
The pride that leads us to trust in ourselves, not in God
Father forgive
VATER VERGIB
Den Hass – der Rasse von Rasse trennt, Volk von Volk – Klasse von Klasse
Vater vergib
Das habsuchtige Streben der Menschen und Völker – zu besitzen – was nicht ihr Eigen ist
Vater vergib
Die Besitzgier – welche die Arbeit der Menschen ausnutzt und die Erde verwüstet
Vater vergib
Unsern Neid auf das Wohlergehen und Glück der Anderen
Vater vergib
Unser mangelndes Teilnehmen an der Not der Heimatlosen und Flüchtlinge
Vater vergib
Den Hochmut – der uns verleitet – auf uns selbst zu vertrauen nicht auf Gott
Vater vergib