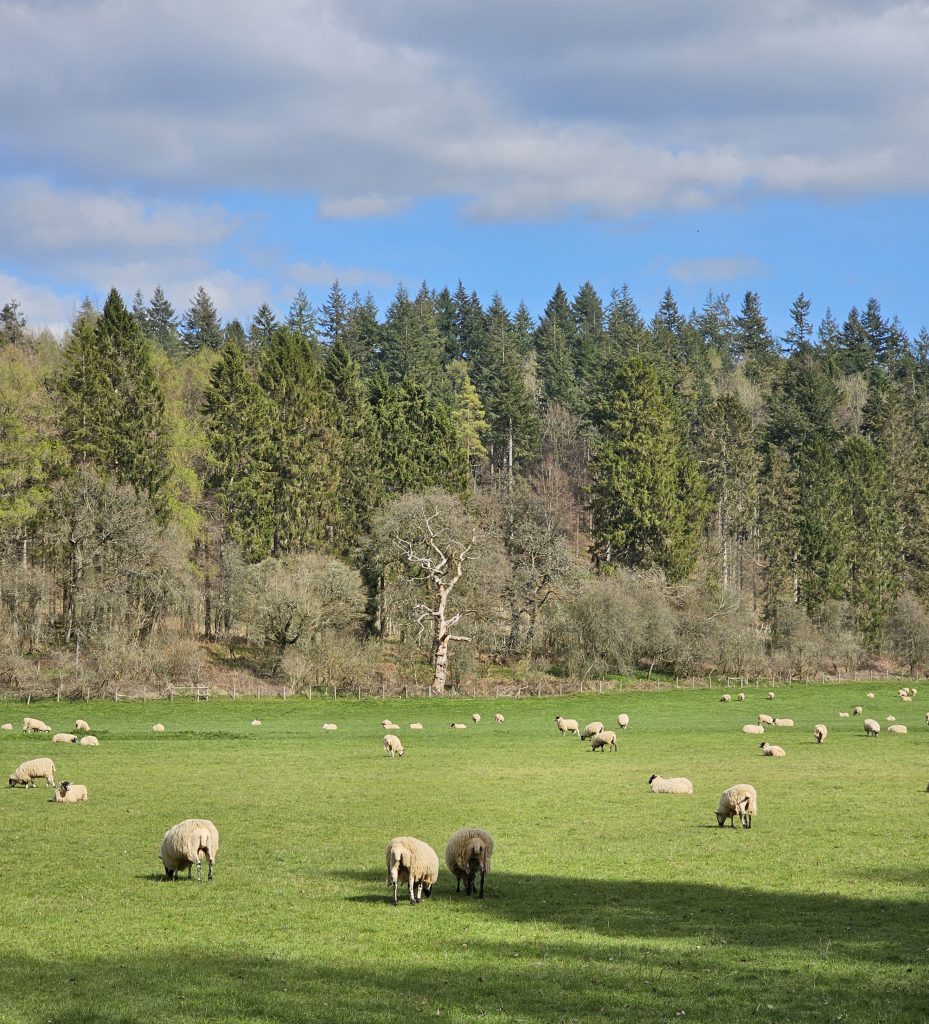 Happy Easter! For Christians all over the world this is a joyous day as it celebrates the resurrection of Jesus, and a triumph of life over death.
On our drives over the Cotswolds I have been thinking about Psalm 23, as fields abound with grazing sheep. They look well fed, calm and contented, but upon approaching them (for a photo) I found that they scattered and ran away with no clue on direction. I think this is why they need a shepherd.
Like sheep, we too need a shepherd. When we are lost, scared, unsure of what the future holds or mistrusting of life in general, we have Jesus who said he is the Good Shepherd.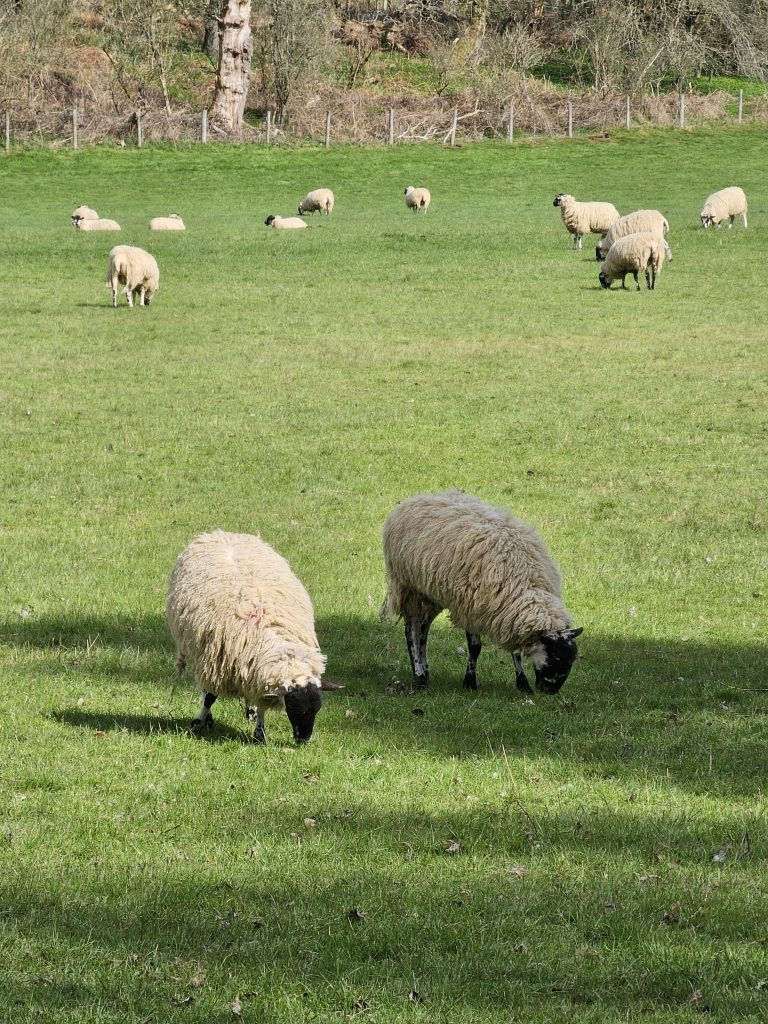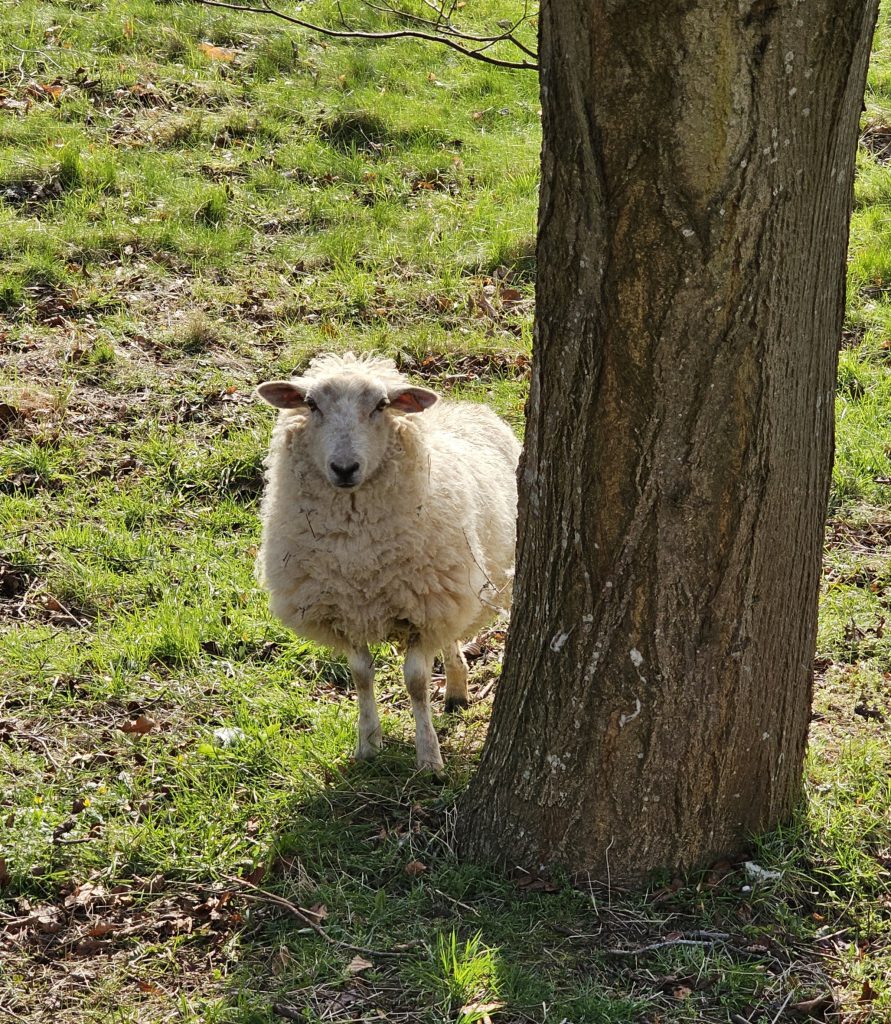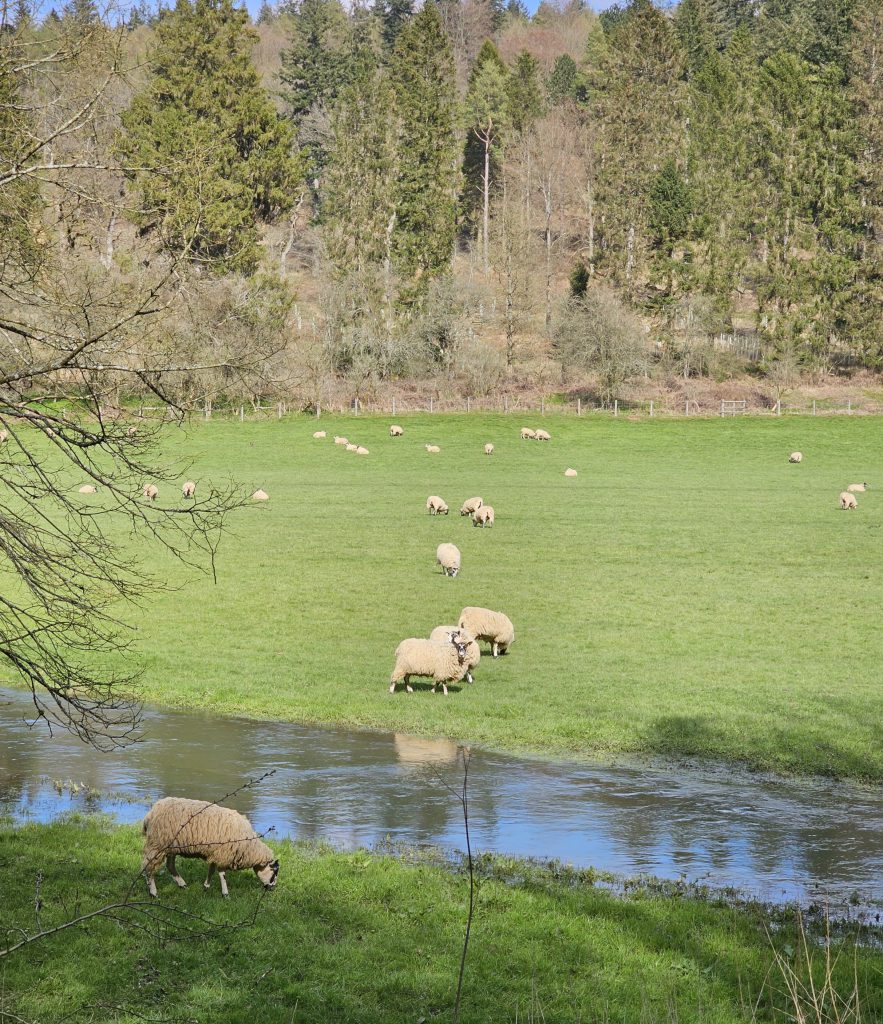 Today's plan was to have a walk, eat lunch, visit a National Trust property and not do too much. In detail: Batsford Arboretum – The Howard Arms – Chastleton House – Hotel. Maybe some ice cream.
Being so busy these past few weeks, we mostly missed the cherry blossoms in London. We saw the stretch along Swiss Cottage (now quite famous) but had no time to visit Kew Gardens. The season is over all too soon so I was very happy to see the cherry blossoms in Batsford Arboretum, most of which are still in bud.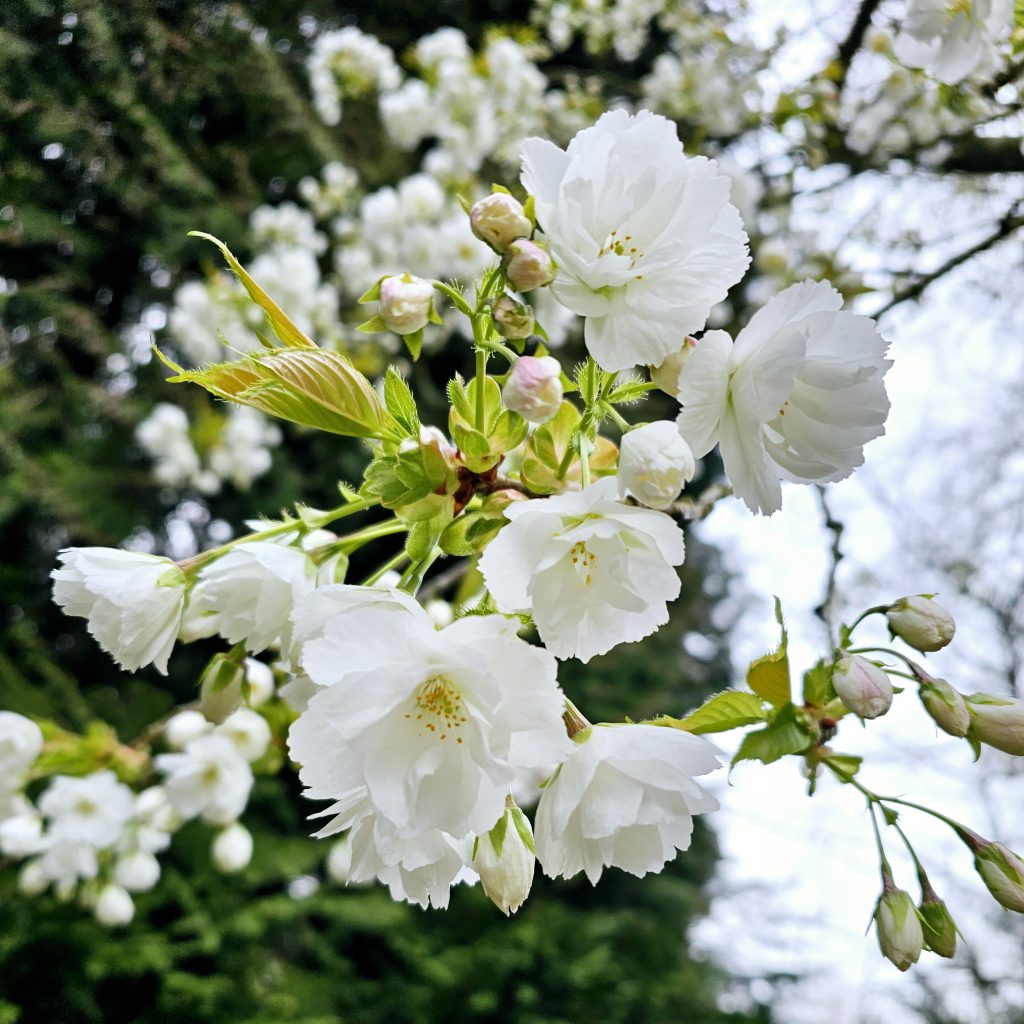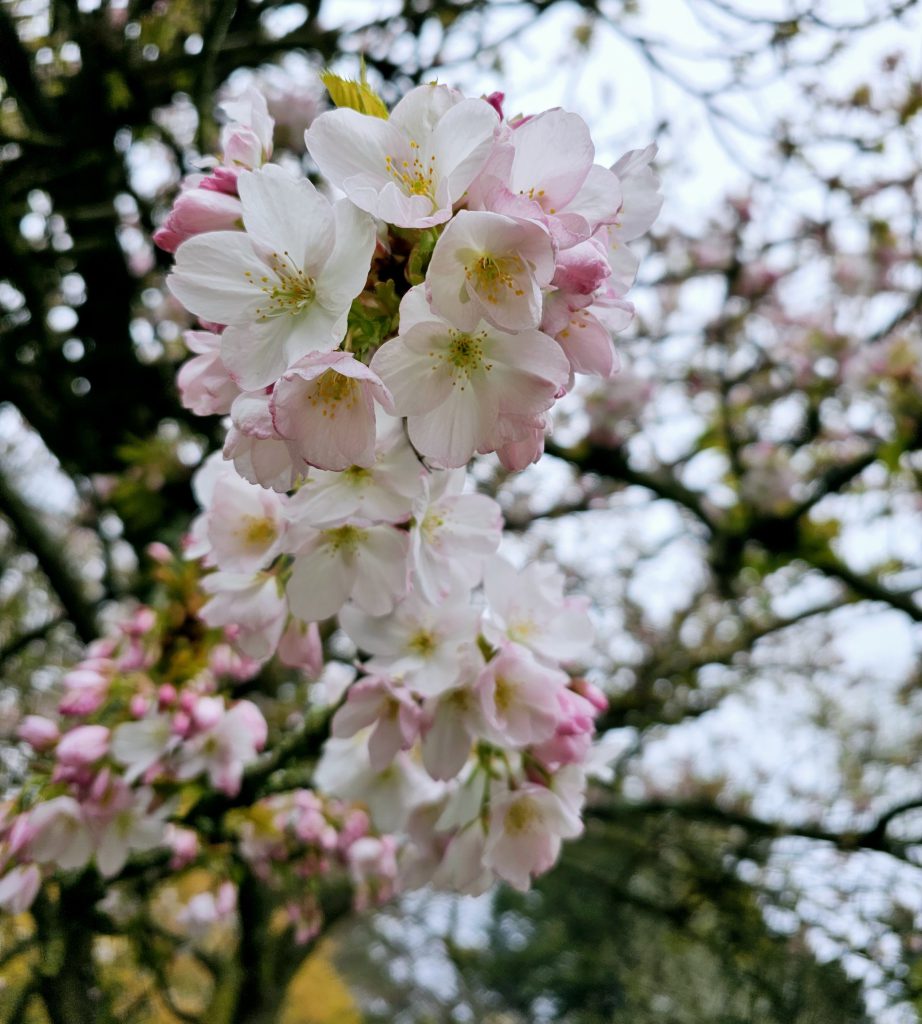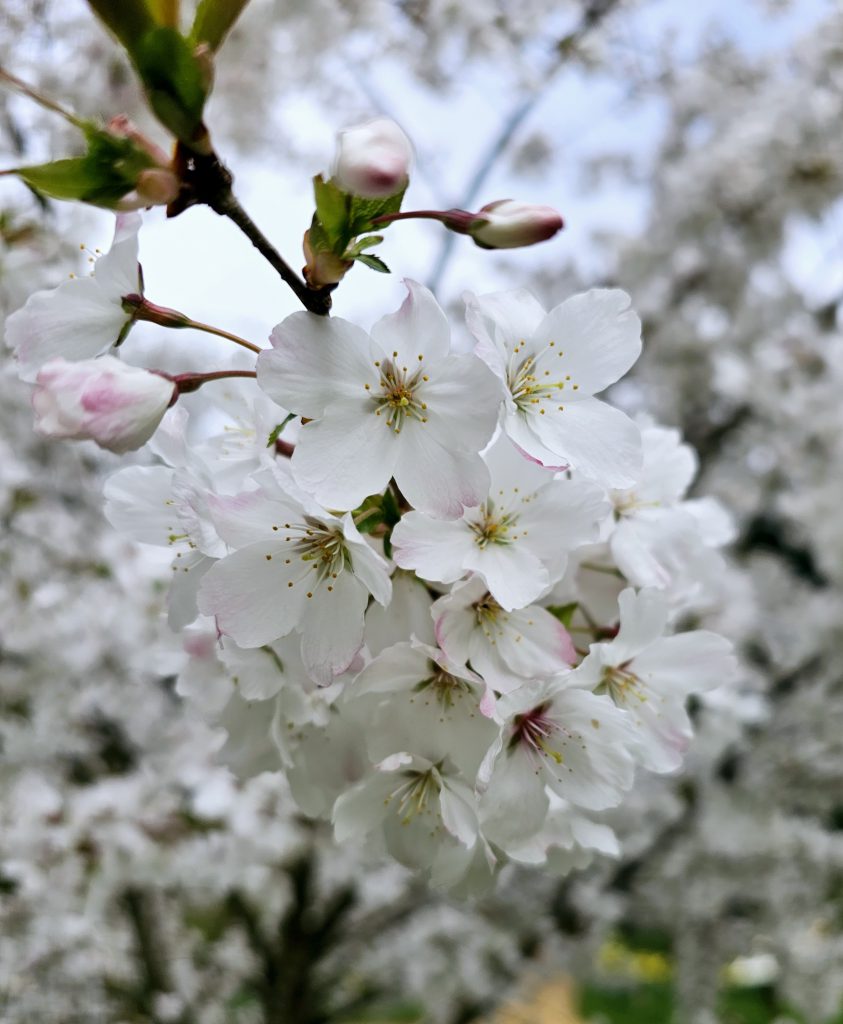 The estate of Batsford Park was inherited in 1886 by Algernon Freeman-Mitford, 1st Baron Redesdale. His interest in Japan and East Asia led to the planting and development of the garden in an Oriental style. Besides the cherry blossom trees, there are different types of bamboo and magnolia trees grown here.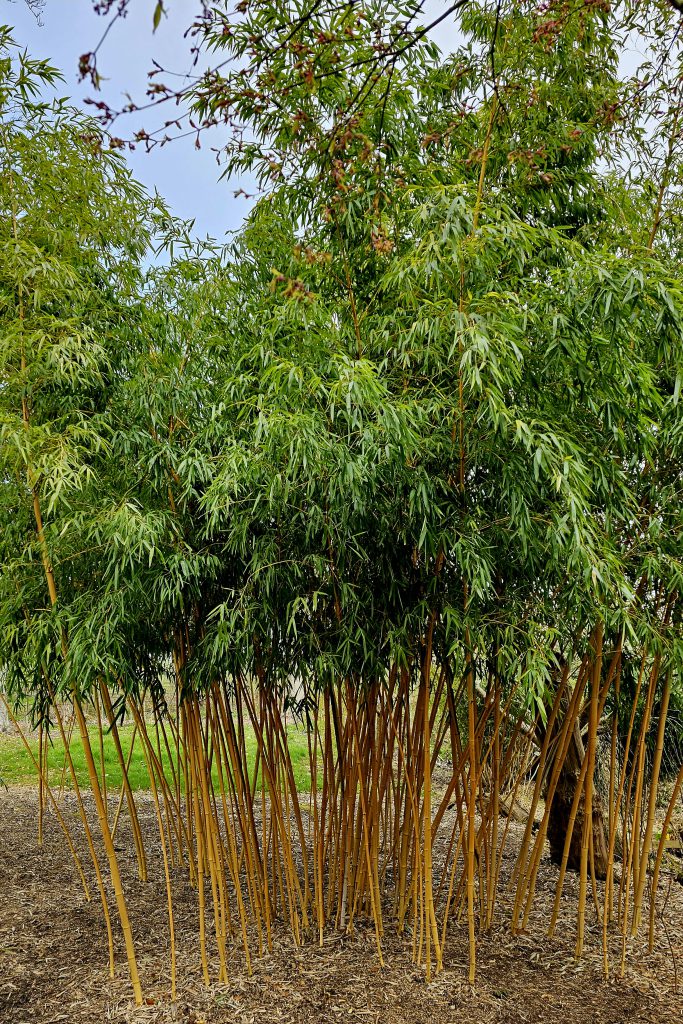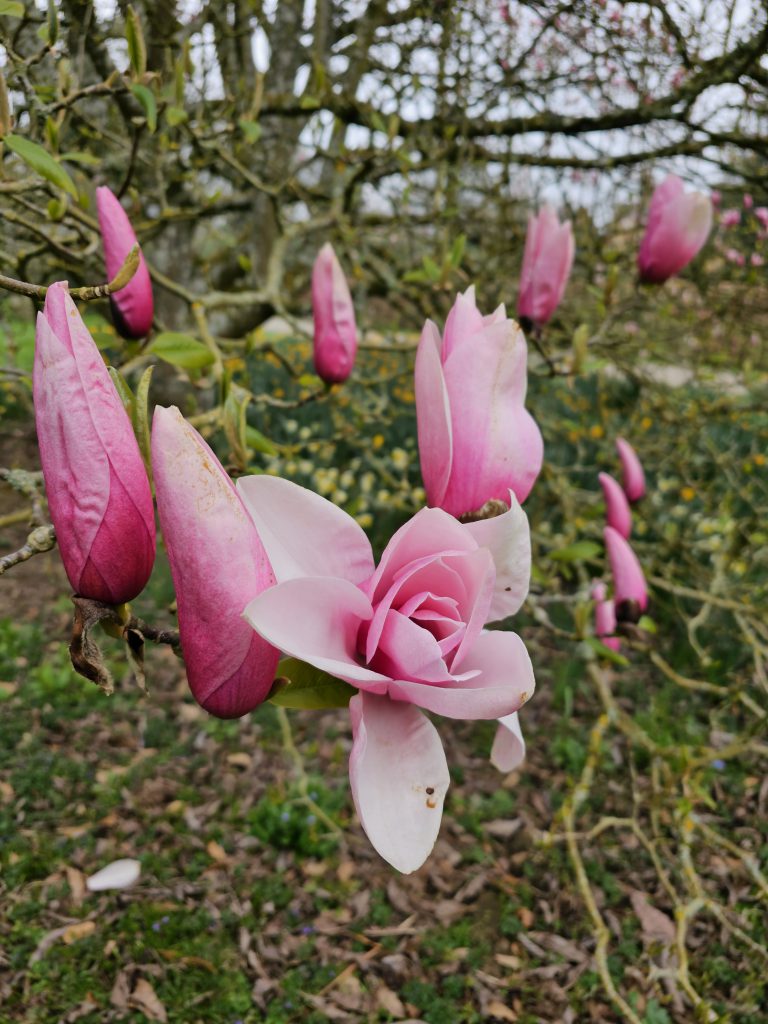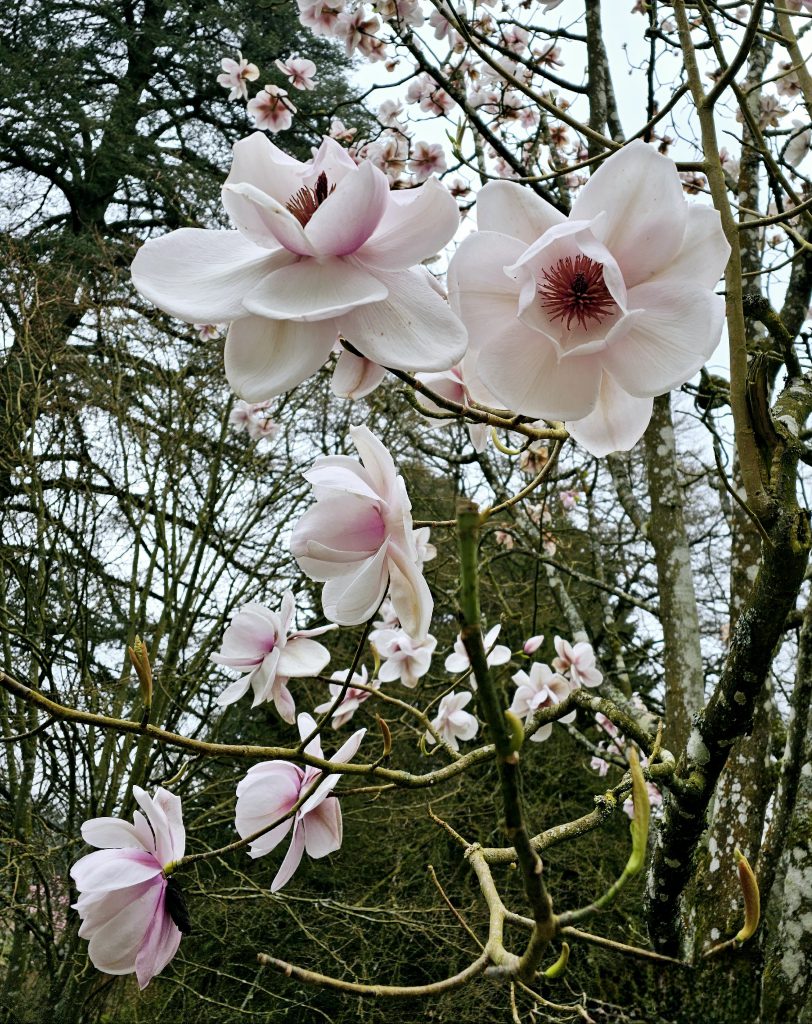 After lunch we visited Chastleton House. The house is 0ver 400 years old and is in a Jacobean style, which means it was built in the time of King James VI and I. See here for an explanation on why he had two titles.
Front and back view of the house, although it is more than what I would call a 'house'!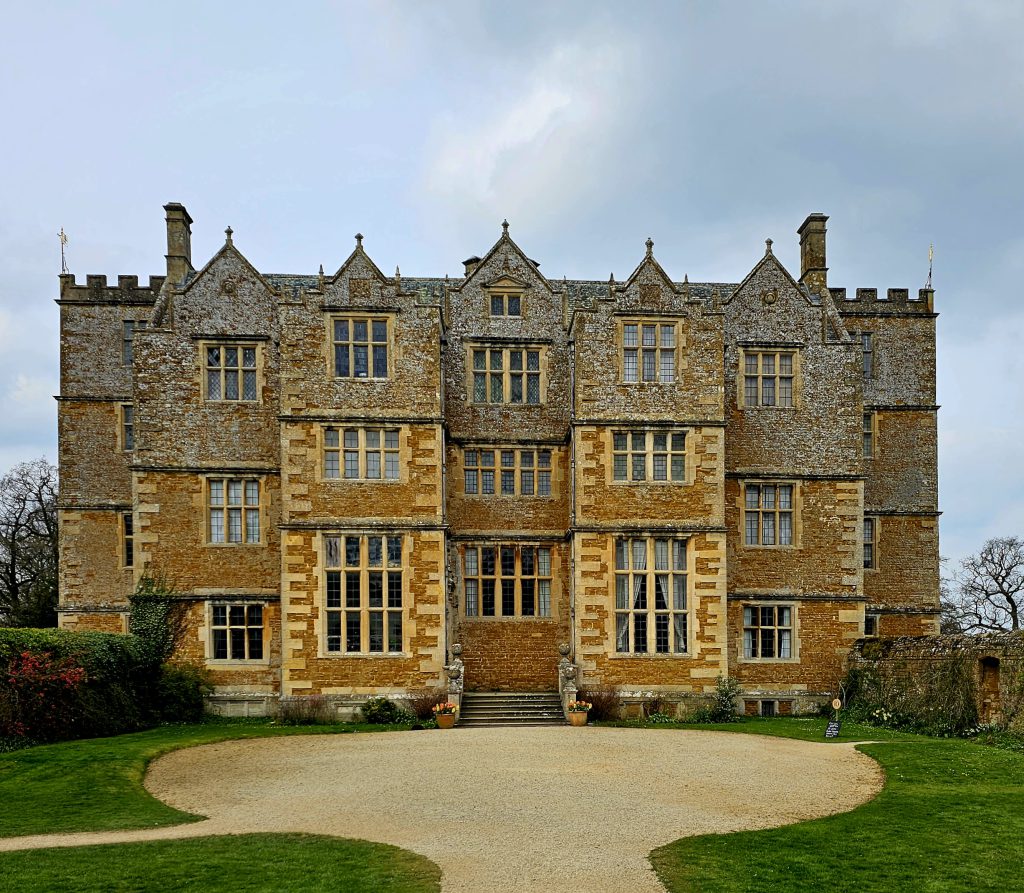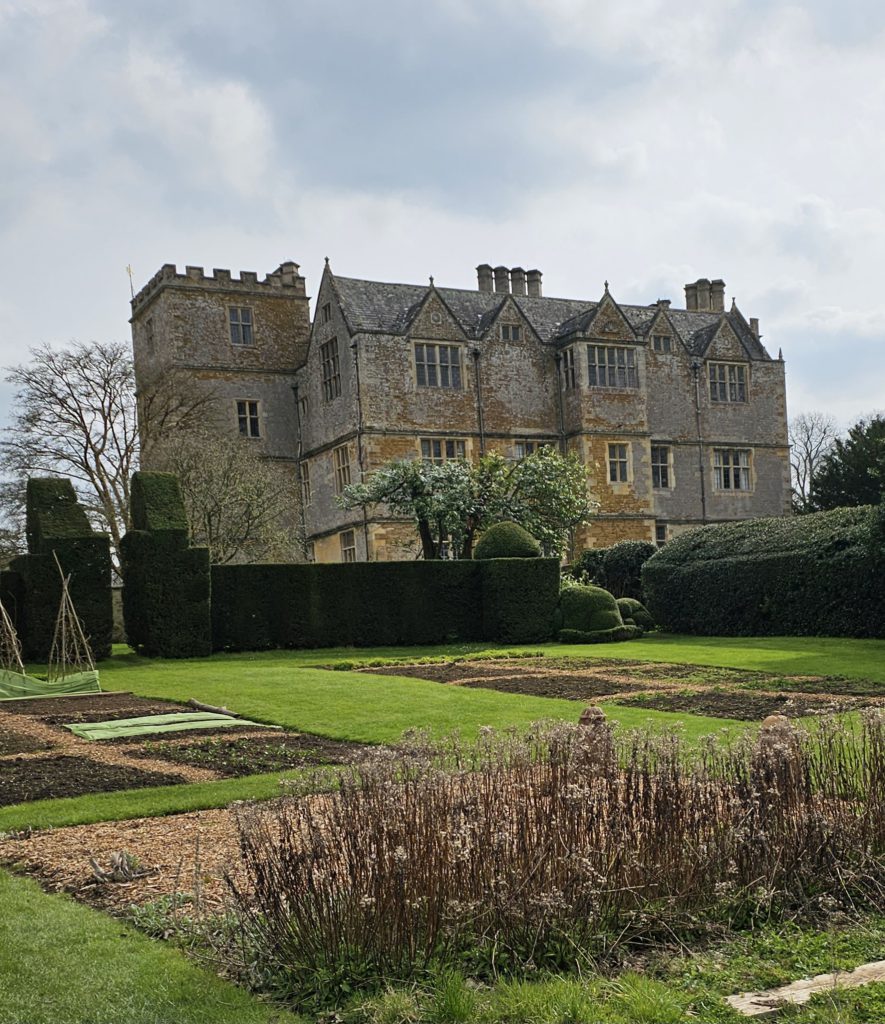 Chastleton House was owned for 400 years by the same family until it was bequeathed to the National Trust in 1991. As the family fortune decreased and the cost of upkeep went up, the building, interior and furnishings of the house went into slow but steady decline. The National Trust made a decision to leave the house as it is, and to not restore it to how it was 400 years ago, to give visitors an idea of what it was like to live in the house. You will see original architectural features as well as things owned by the house's last occupants.
Be prepared for some uncomfortable moments as parts of the house are really in a state of disrepair and there is even a layer of mould on the ceiling of the original basement kitchen. Walking around Chastleton, I told myself that a) it is better to live in a small house that can be managed more easily and b) I must do more decluttering and cleaning when I can.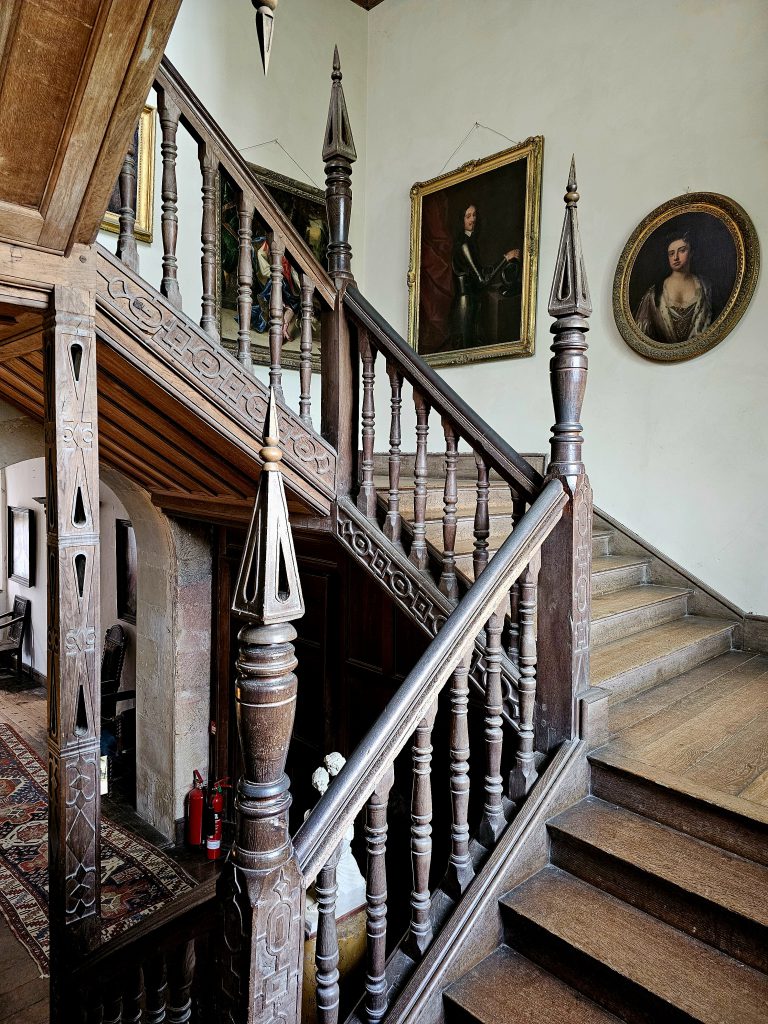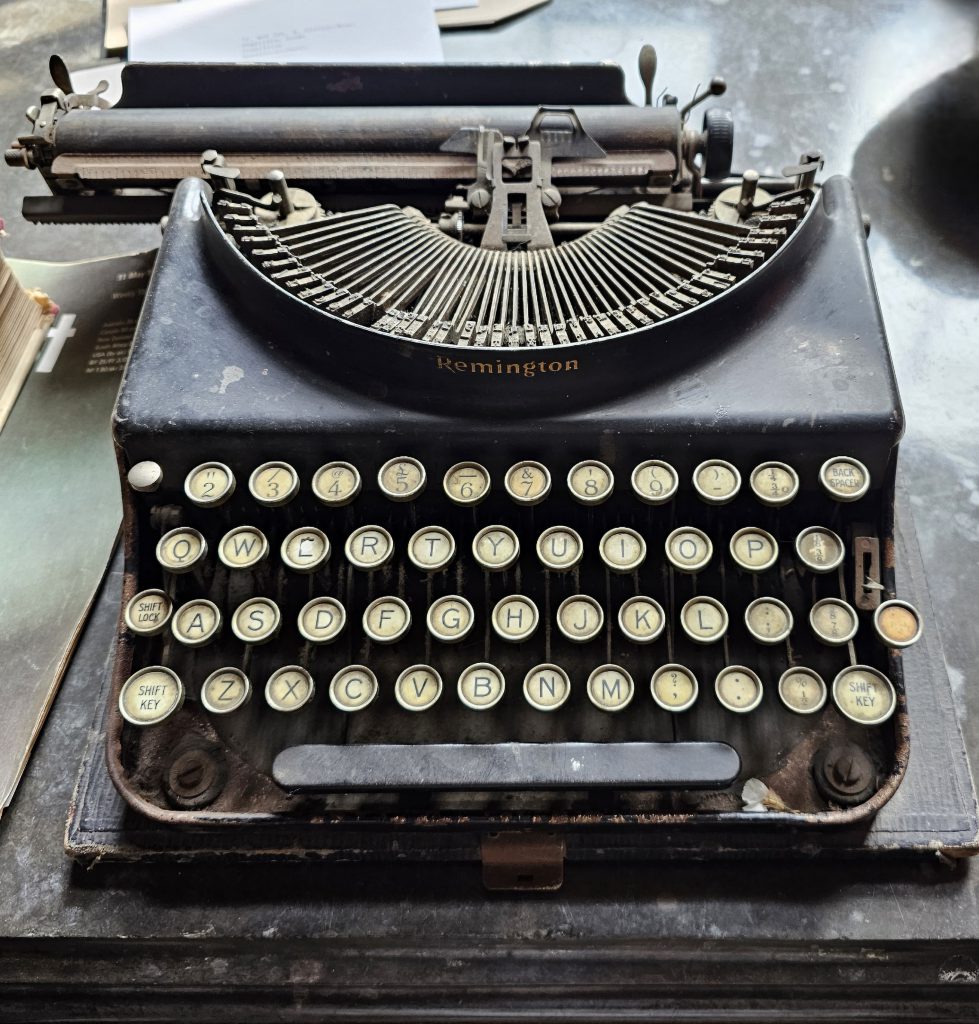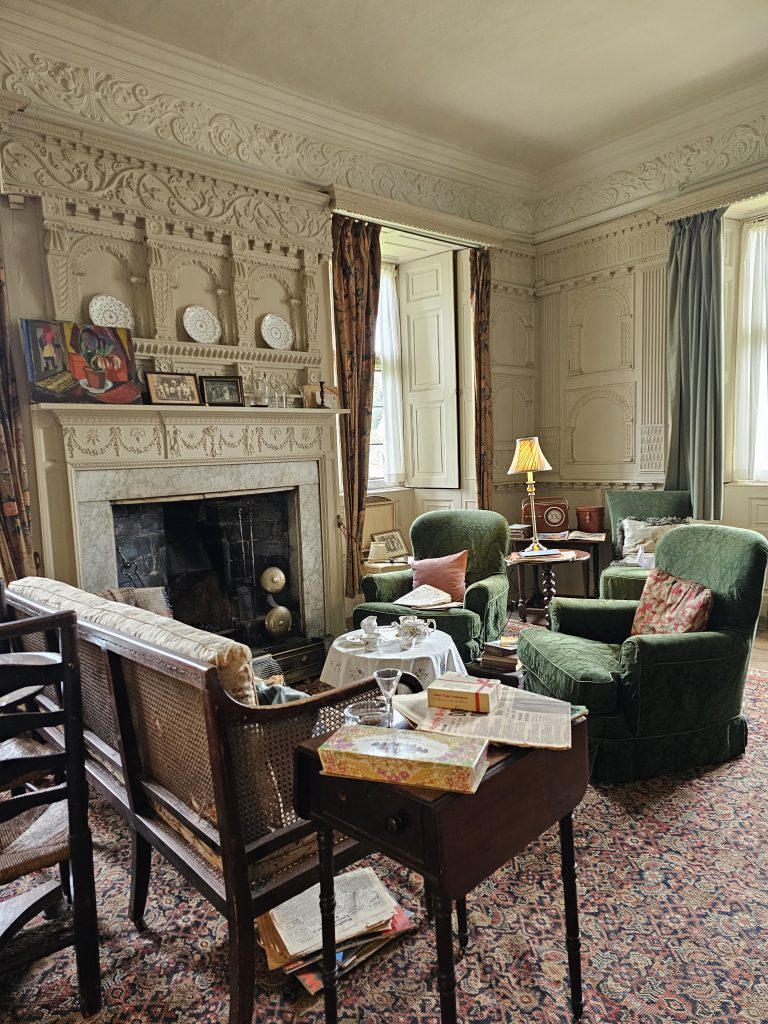 The Juxon Bible was one of fifty commissioned by King Charles I in 1629 to be given to the Bishops and members of the senior clergy. William Juxon (1582 – 4 June 1663) was Bishop of London from 1633 to 1646 and Archbishop of Canterbury from 1660 until his death. The bible was passed from Bishop Juxon's estate to the family at Chastleton in the 1700s after his descendants had to sell their estate.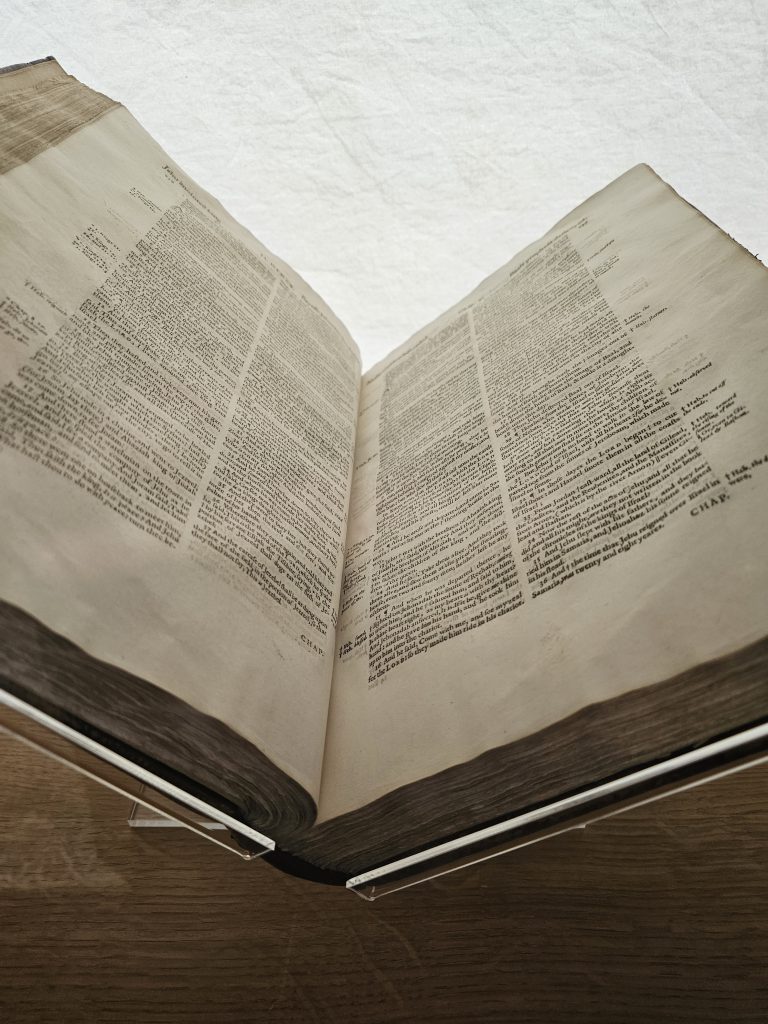 Give us today our daily bread: the meals we had today…
Breakfast at the Hook restaurant (The Fish Hotel): toasted sourdough with poached eggs and avocado, lime, chilli and feta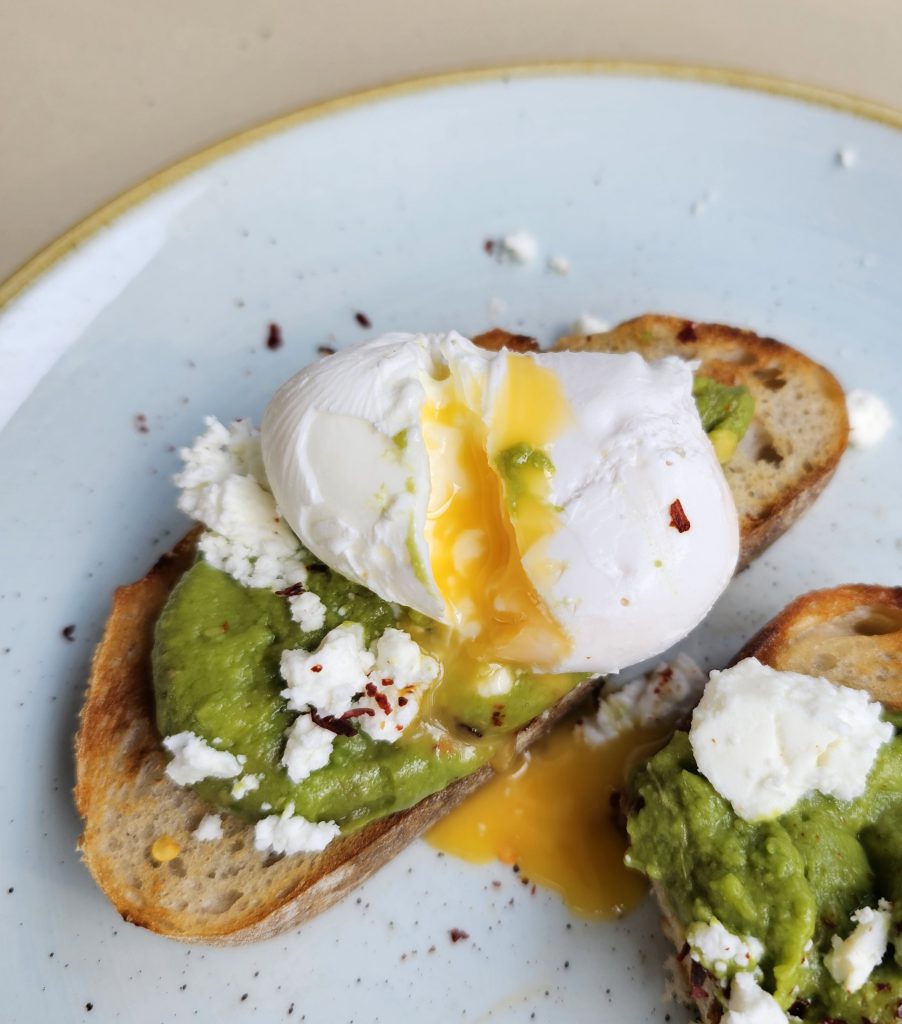 Lunch was a traditional Sunday roast at The Howard Arms in Ilmington, where the vegetables were plentiful and served in bowls made by Winchcombe Pottery (see previous post)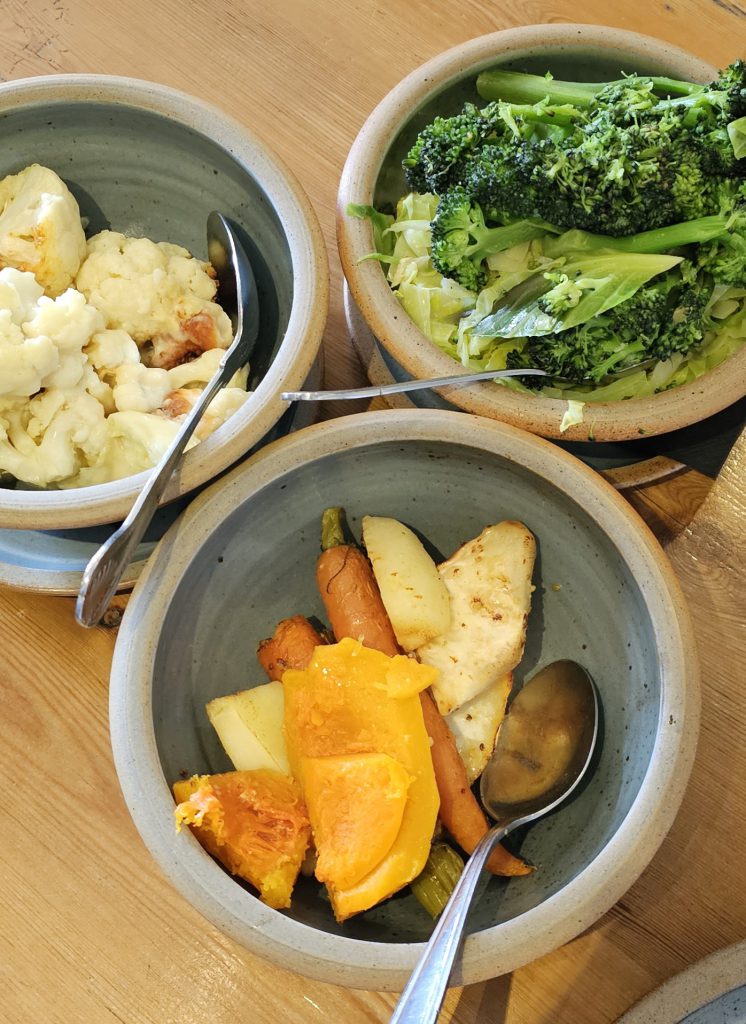 Dinner of pizza at the Lounge (the Fish Hotel) where we caught up with the latest Spelling Bee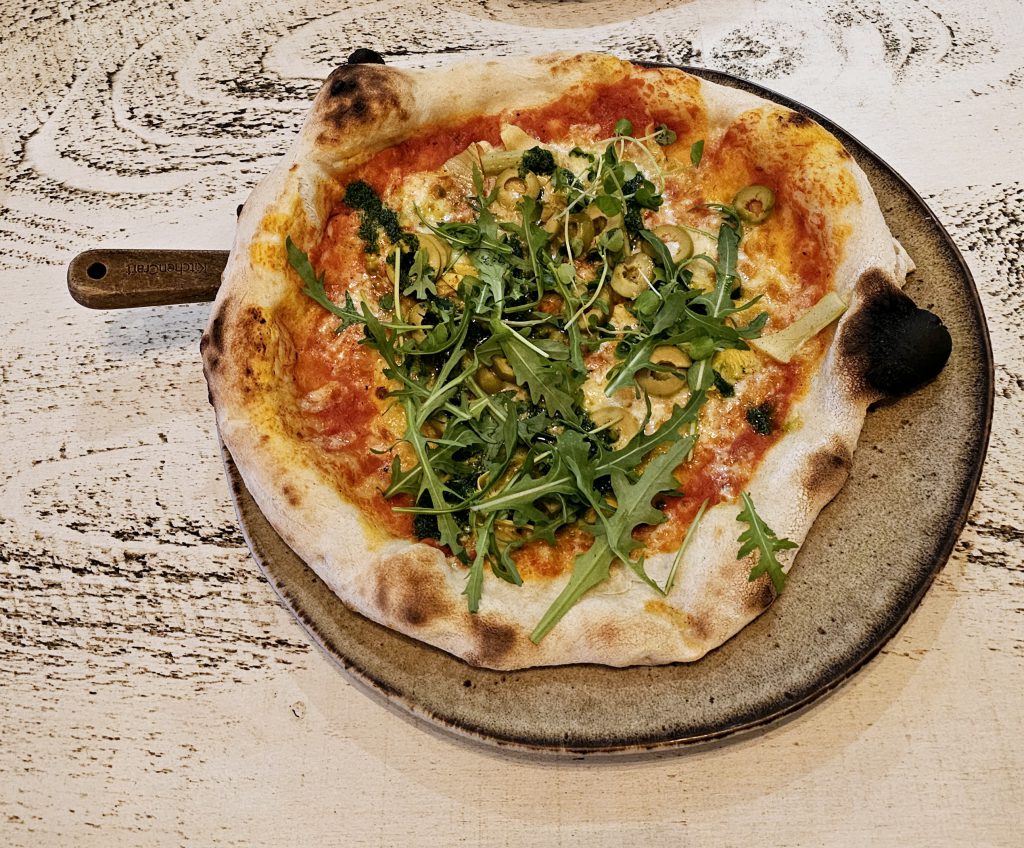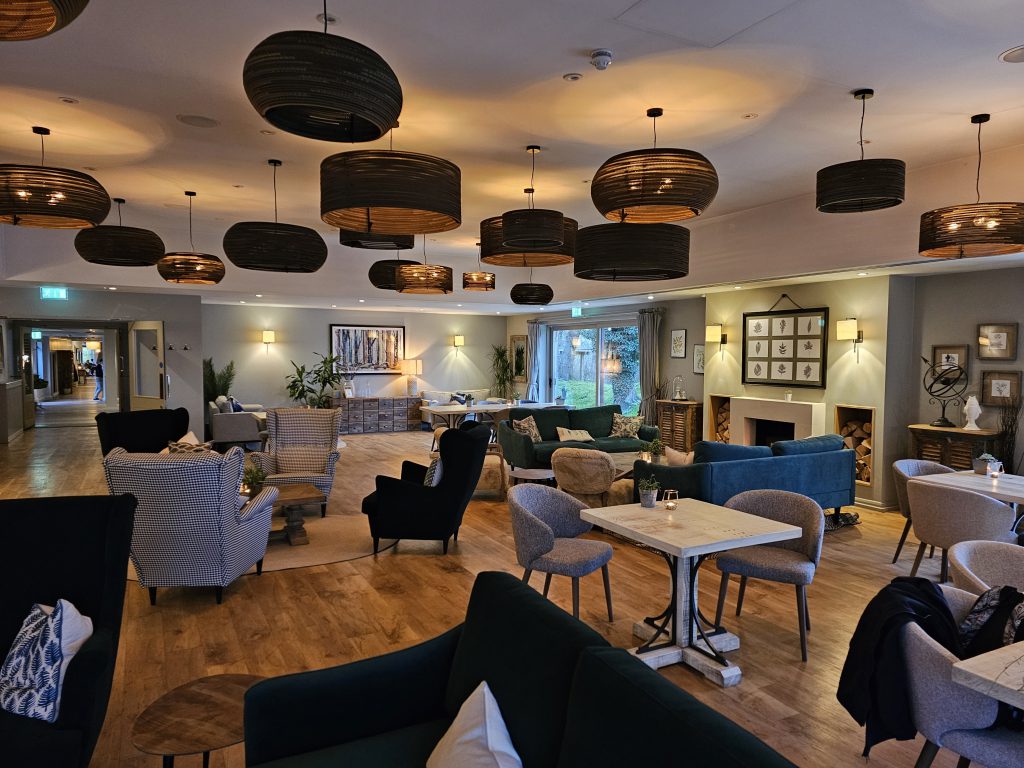 We did manage to sneak in some raspberry and pistachio gelato to share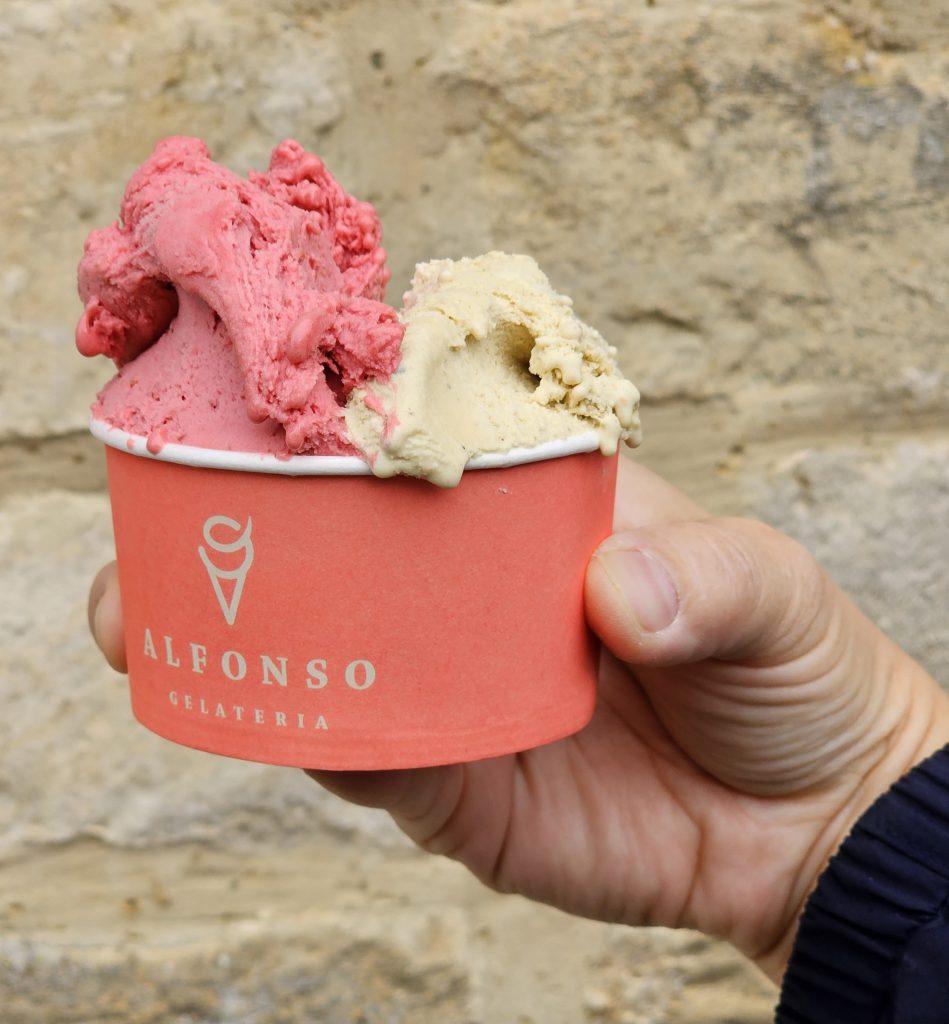 The prediction is for the rain to return from tomorrow. We have had a very good run with the weather for the past three days. This has helped make our long weekend in the Cotswolds more enjoyable than it would have been if we had to do what we did in the rain. We return to London tomorrow, but hopefully not before seeing a little more of the Cotswolds before we leave.