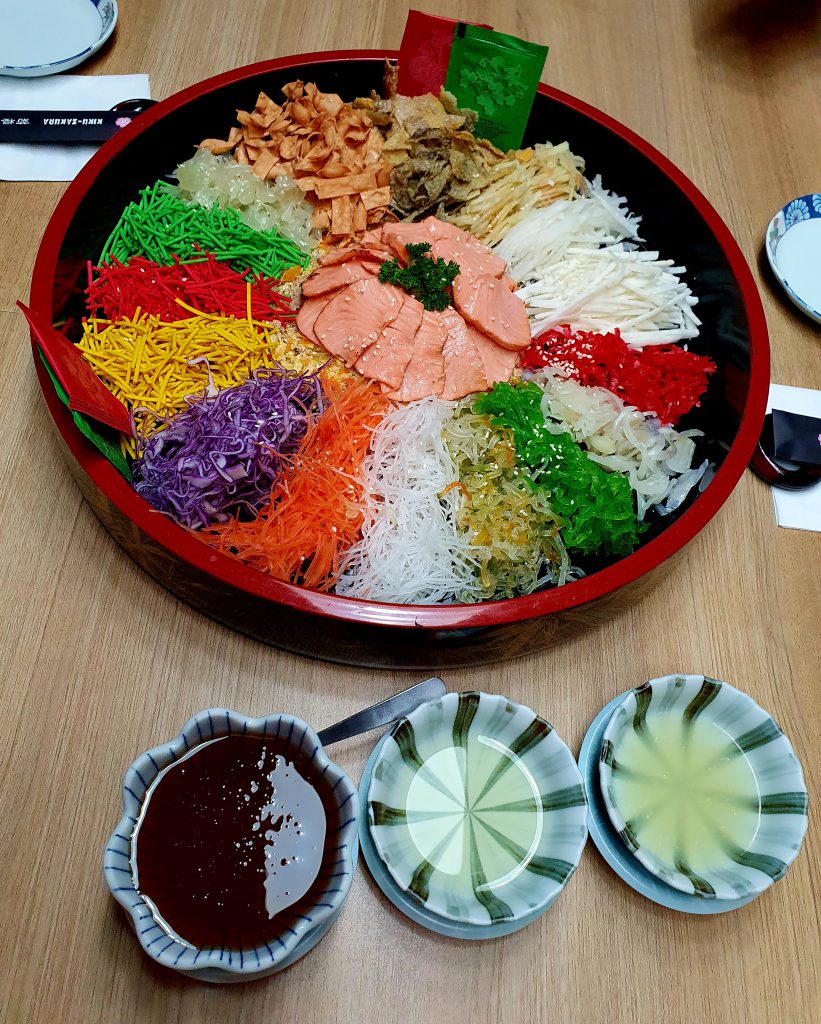 How do I start this roundup of the merry meals we have had with our extended family here in KL? Perhaps with a joke.
I have a very entertaining octogenarian relative, whom I shall call Banker Uncle, as he used to work for a major bank. At dinner this week Banker Uncle was generous with his hospitality and generous with his jokes. The reason is that he and his siblings (my mother and Kepong Auntie were at the dinner) are getting old, and perhaps very old.
Banker Uncle said: Life is like a roll of toilet paper. It goes faster as you reach the end.
Mr Gochugaru and I are in our mid-50s so we are not very old, but we understand the sentiment that life can be short. We feel so privileged to be part of this family. Everyone is welcomed at our communal meals and everyone is invited to eat until they are very full. Isn't this what our ancestors would have wished for us, to never go hungry?
So in this past week here are some of the meals we had.
28 January lunch: In the morning Mr Gochugaru and I went to pay our respects at my father's burial site. After that we had dim sum at the Mandarin Oriental, including prawn har gao, char siu bao, fried radish cake and stuffed tofu skin.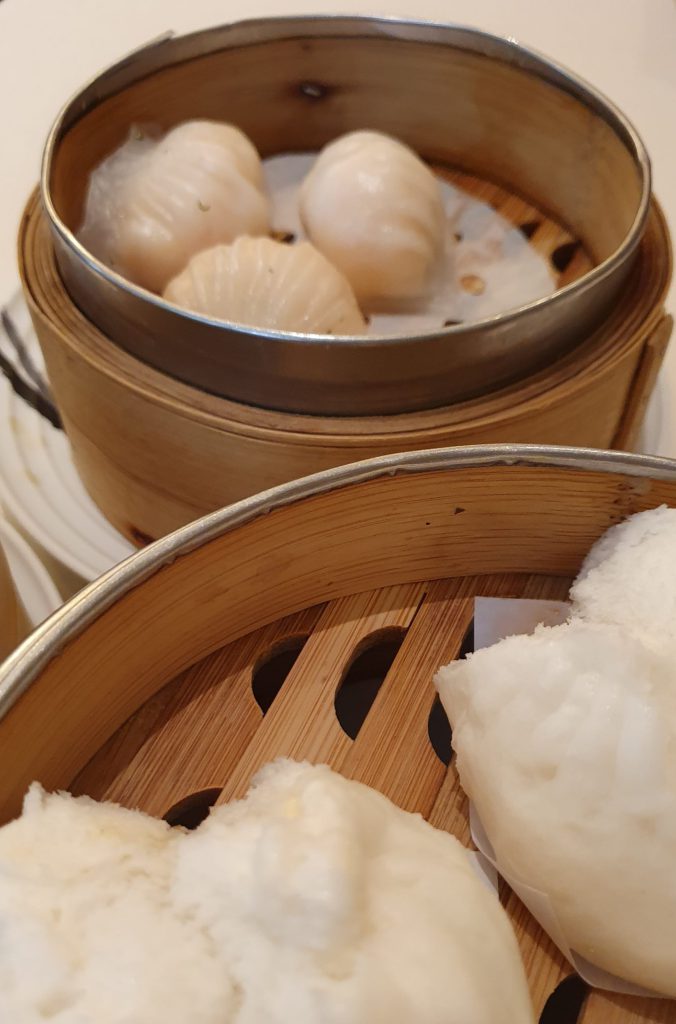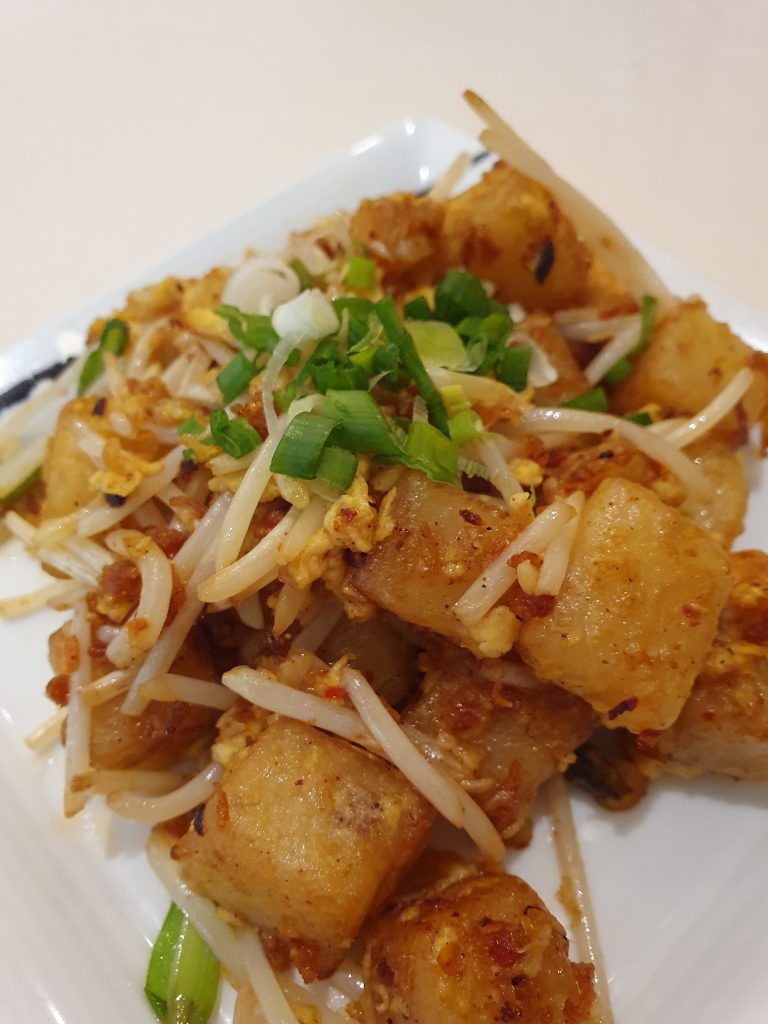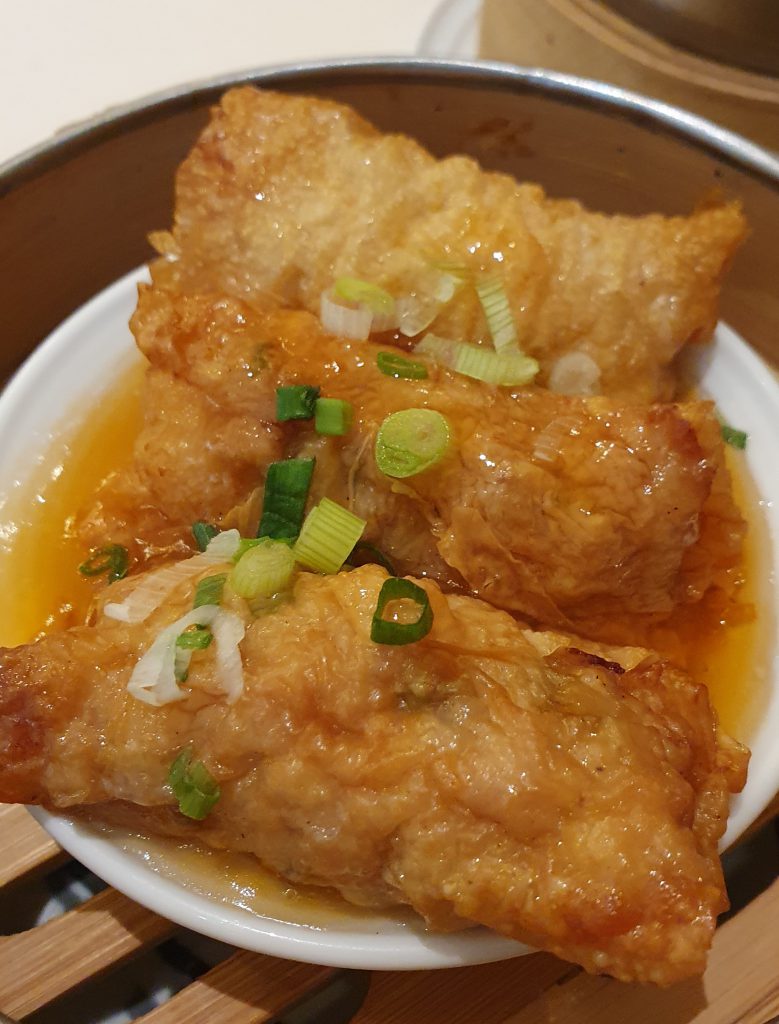 Whenever I have char siu bao I think of Junior 3 as this is one of his favourites, and as a child he could always eat a whole steamer basket of three baos by himself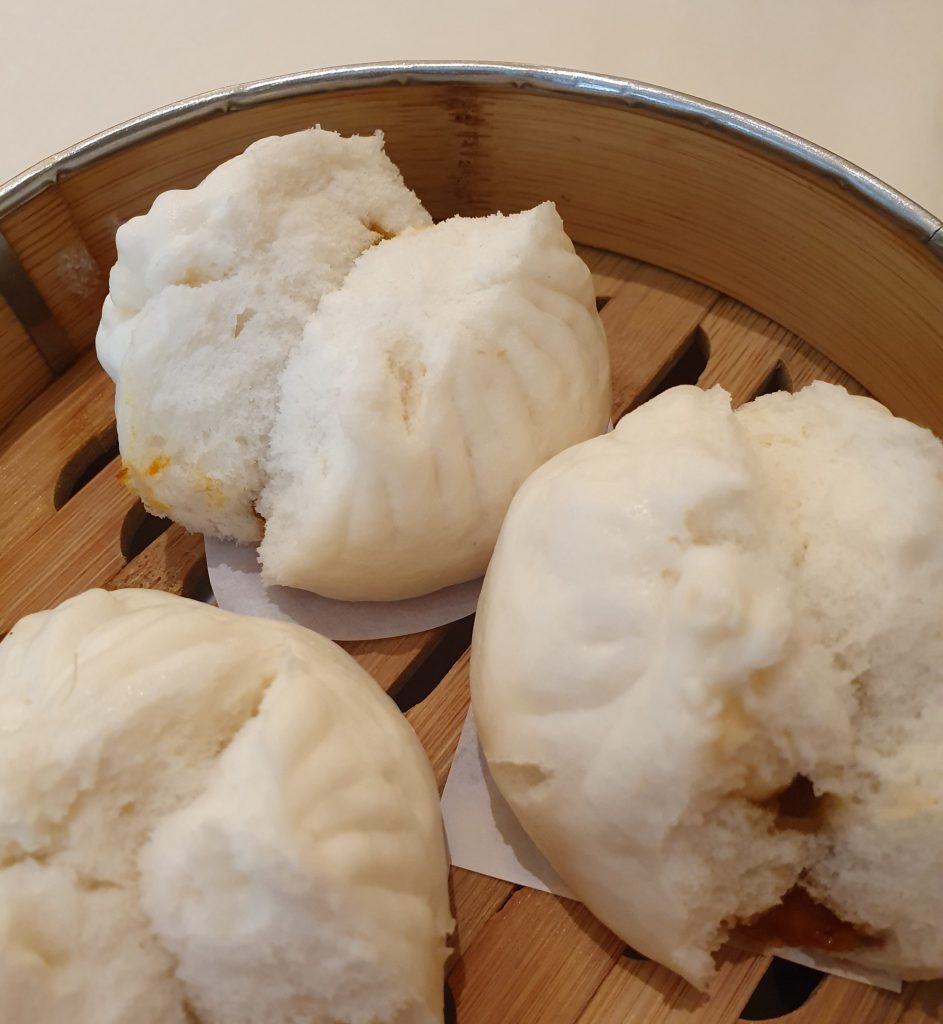 28 January dinner: Cousin A invited us to her house for a magnificent barbecue with satay, salads and chicken wings. I learnt that the 7th day of the Chinese New Year is celebrated as 人日 ren ri, people's day. This means it is 'everybody's birthday'. What a good excuse for cake…and more cake. We had a cream and fruit filled sponge cake and a chocolate, orange and almond cake.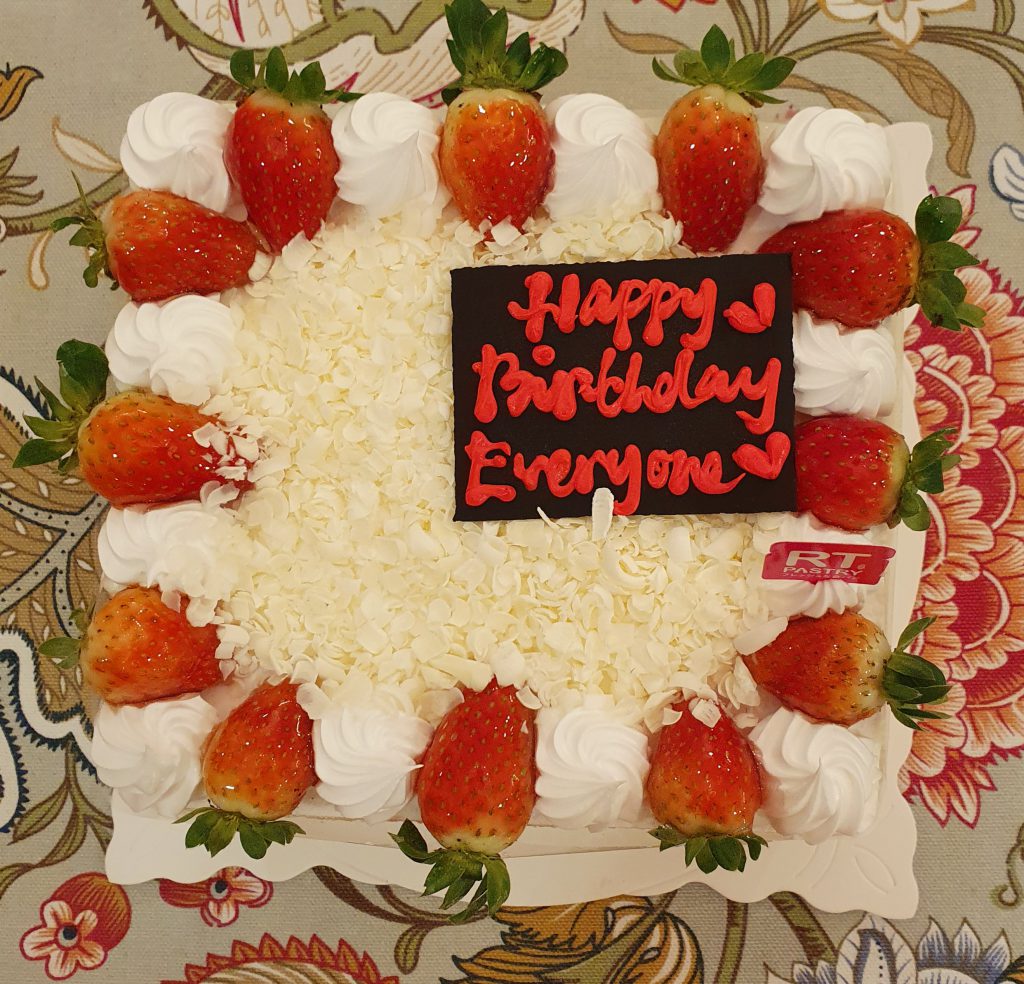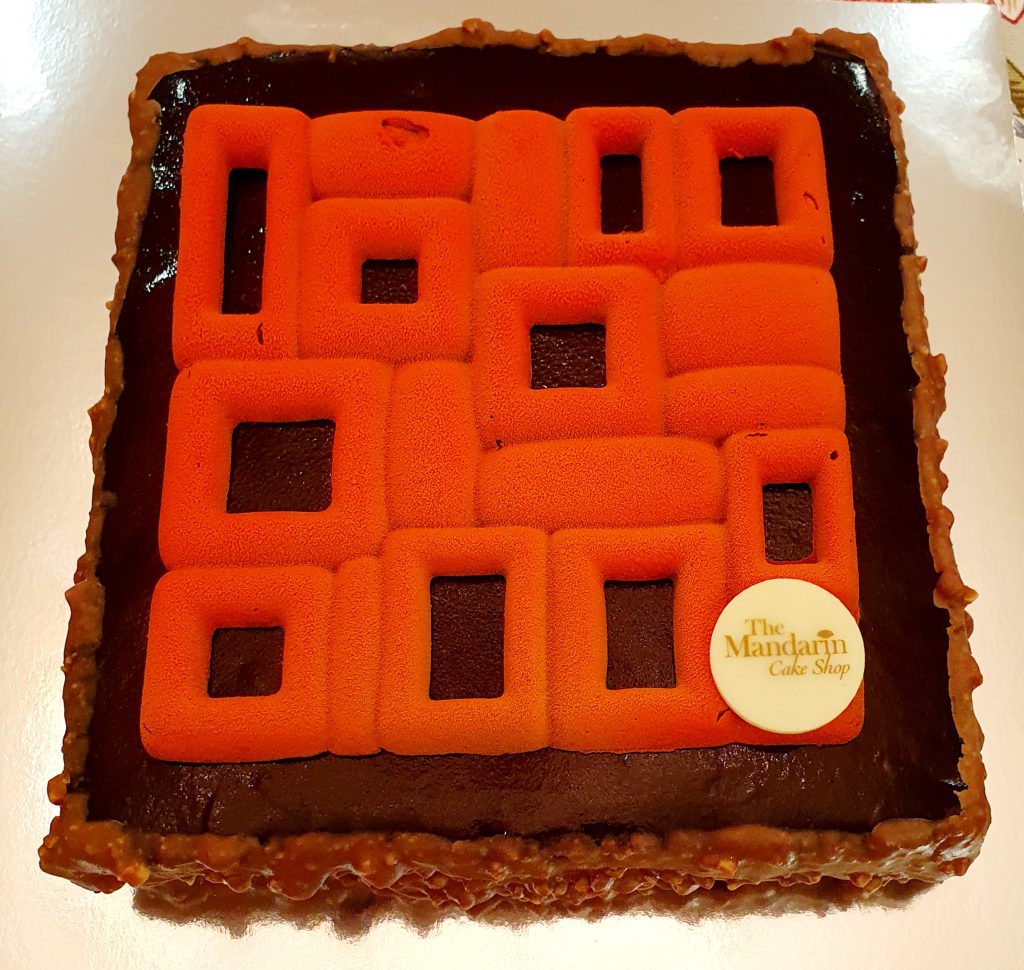 29 January dinner: a hotpot dinner at Feng Wang Fu Hotpot, with three different types of soup. For dipping, we had pork and beef slices, as well as tofu, vegetables and noodles. Afterwards we had traditional Chiu Chow desserts at Cousin A's house. We had beauty fish maw soup, beauty collagen bone soup and vitamin C tomato soup, with unlimited refills.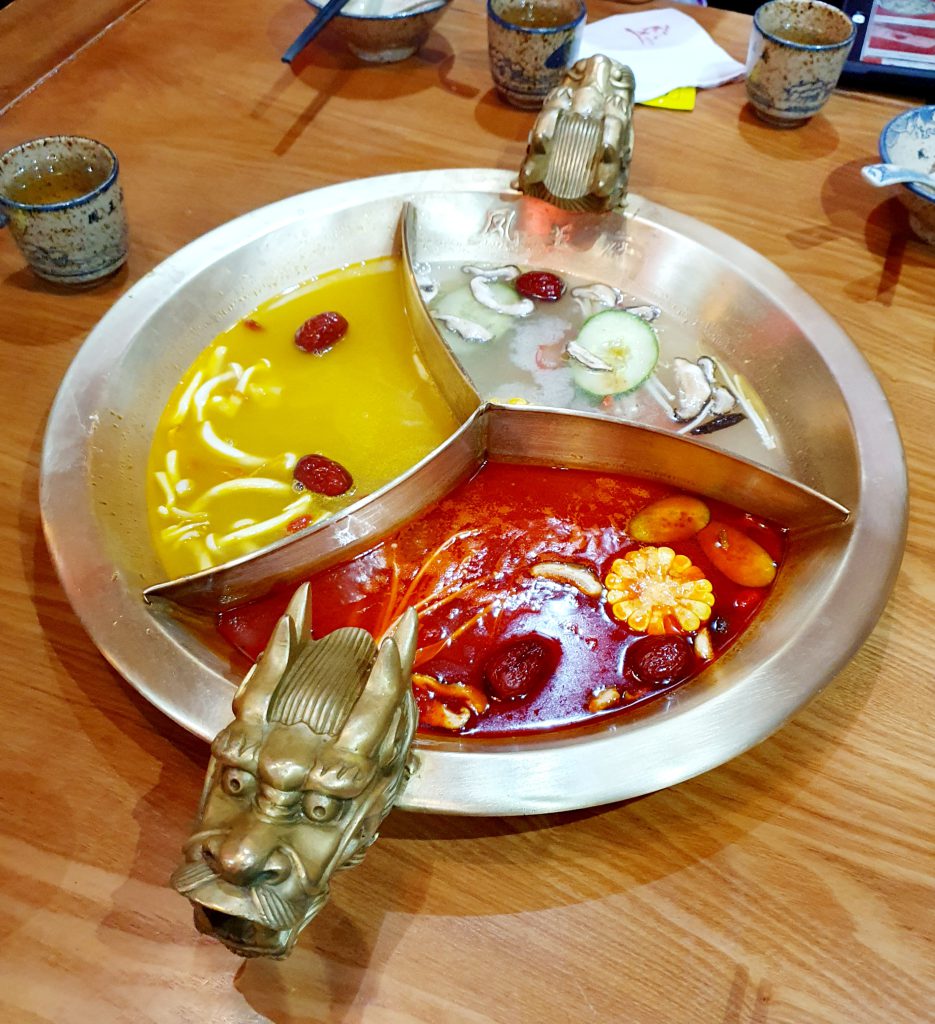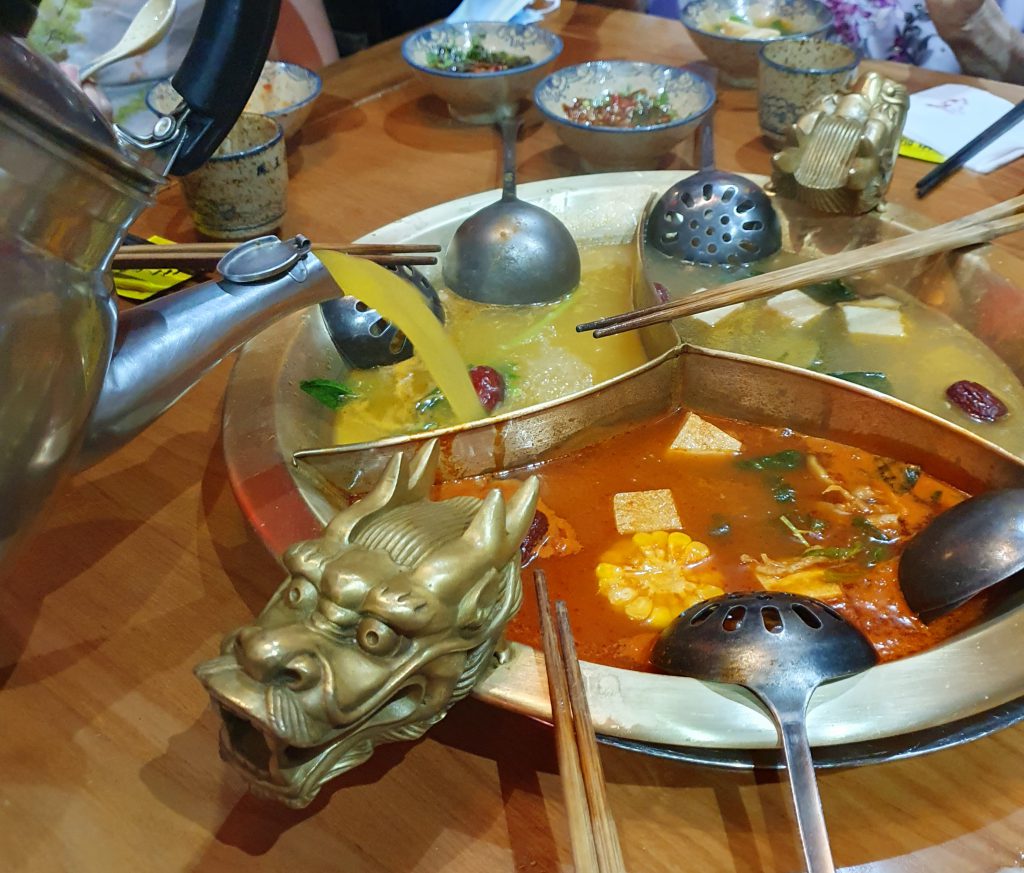 01 February dinner: a Japanese dinner at Kiku-Zakura at Great Eastern Mall. Everyone had their favourite Japanese dishes. We started with a traditional yee sang with cooked salmon slices, because Banker Uncle said it was safer to not eat raw fish when you are older.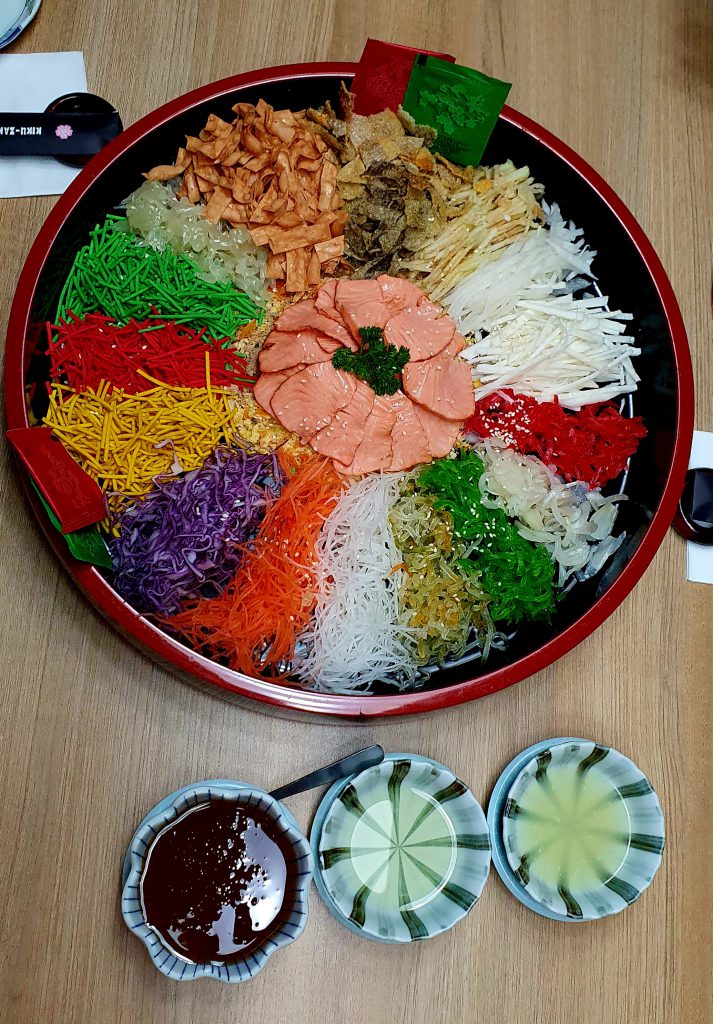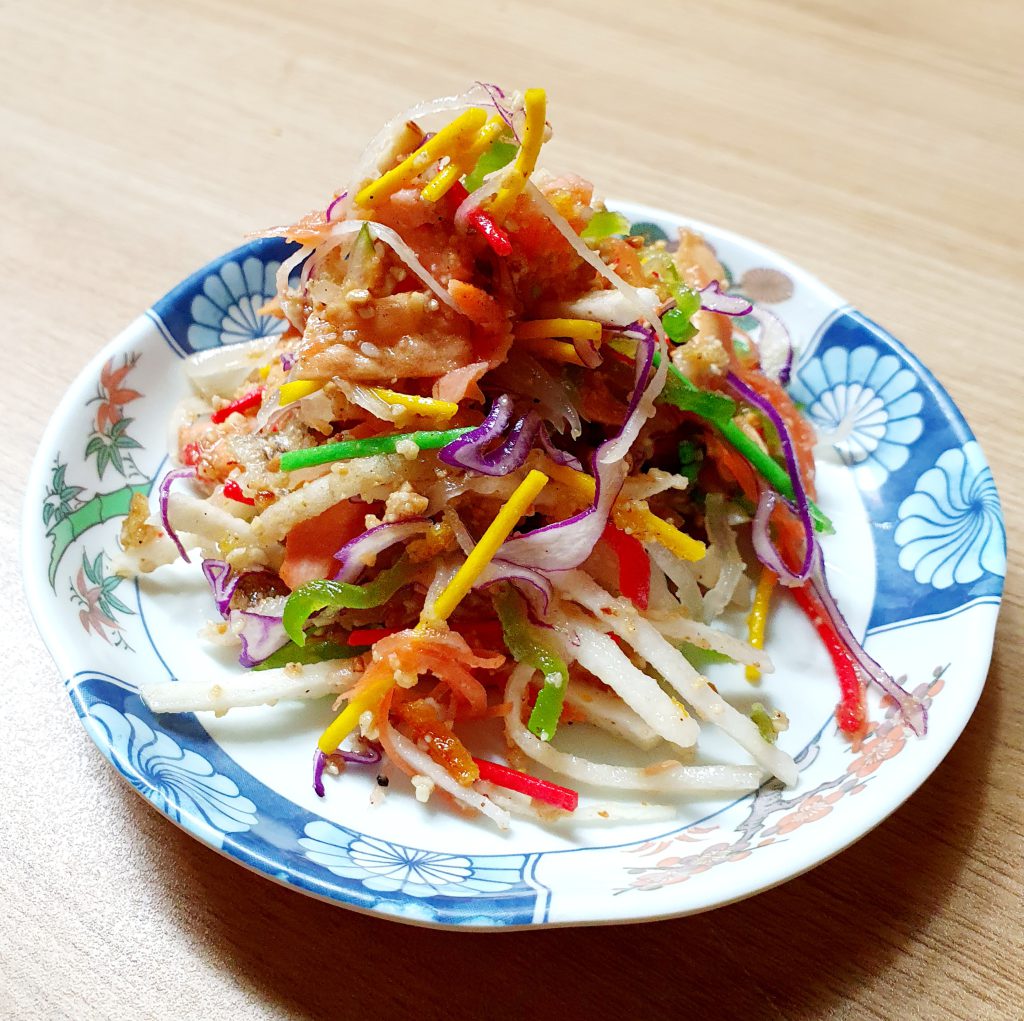 01 February lunch: nasi lemak and laksa at Botanica + Co in Alila Hotel. It was a public holiday to observe Federal Territory Day.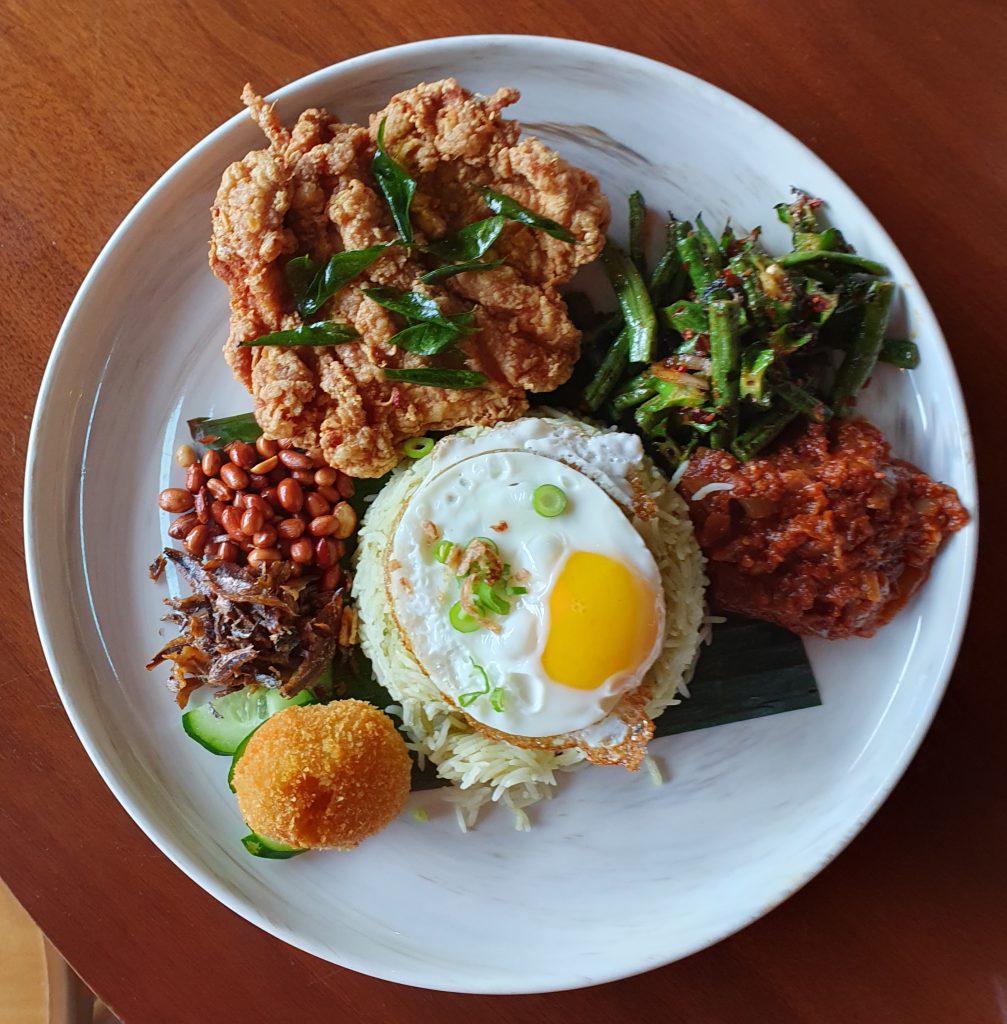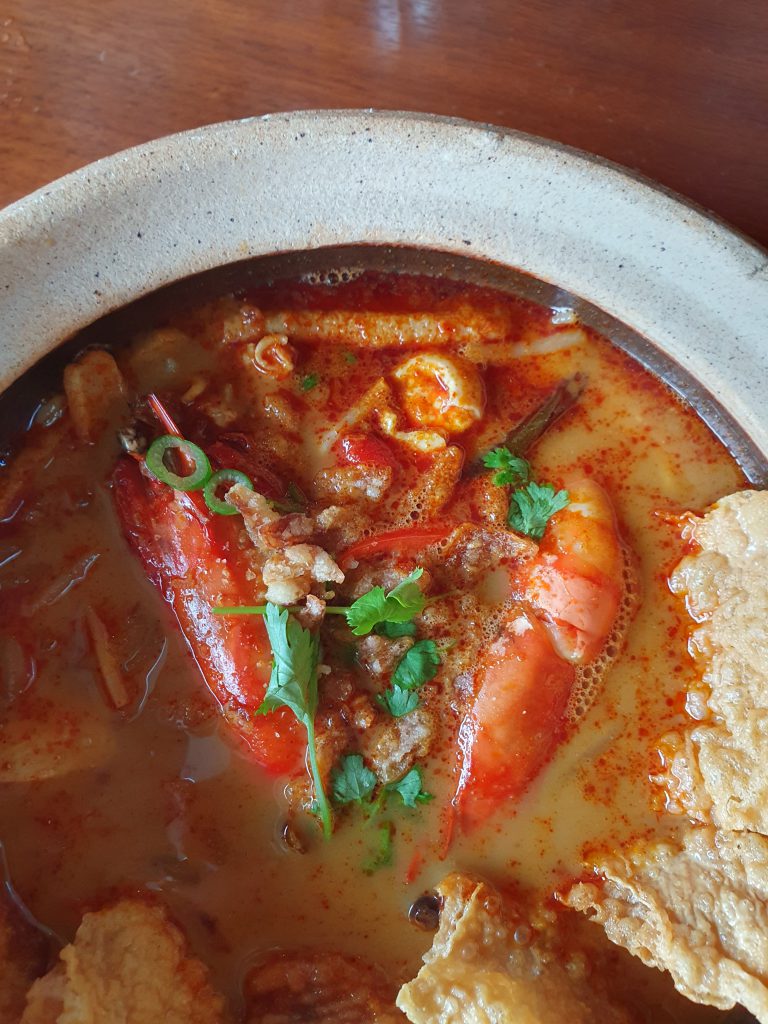 There were other lunches at home with my mother and simple home-cooked dinners at our serviced apartment. We had some ice cream as well as coffees, matcha lattes and even some mocktails. I might write about the mocktails later. For now, I have to pack up as we leave for the Northern island of Penang in the morning.
I had not realised when planning this trip that this is a busy weekend to be in Penang as Chap Goh Mei (the last day of the Chinese New Year) and Thaipusam (a Hindu festival) both happen this Sunday. The streets and restaurants will be packed and noisy. But we have not been to Penang since 1989, just after we got married, so we are really looking forward to it.