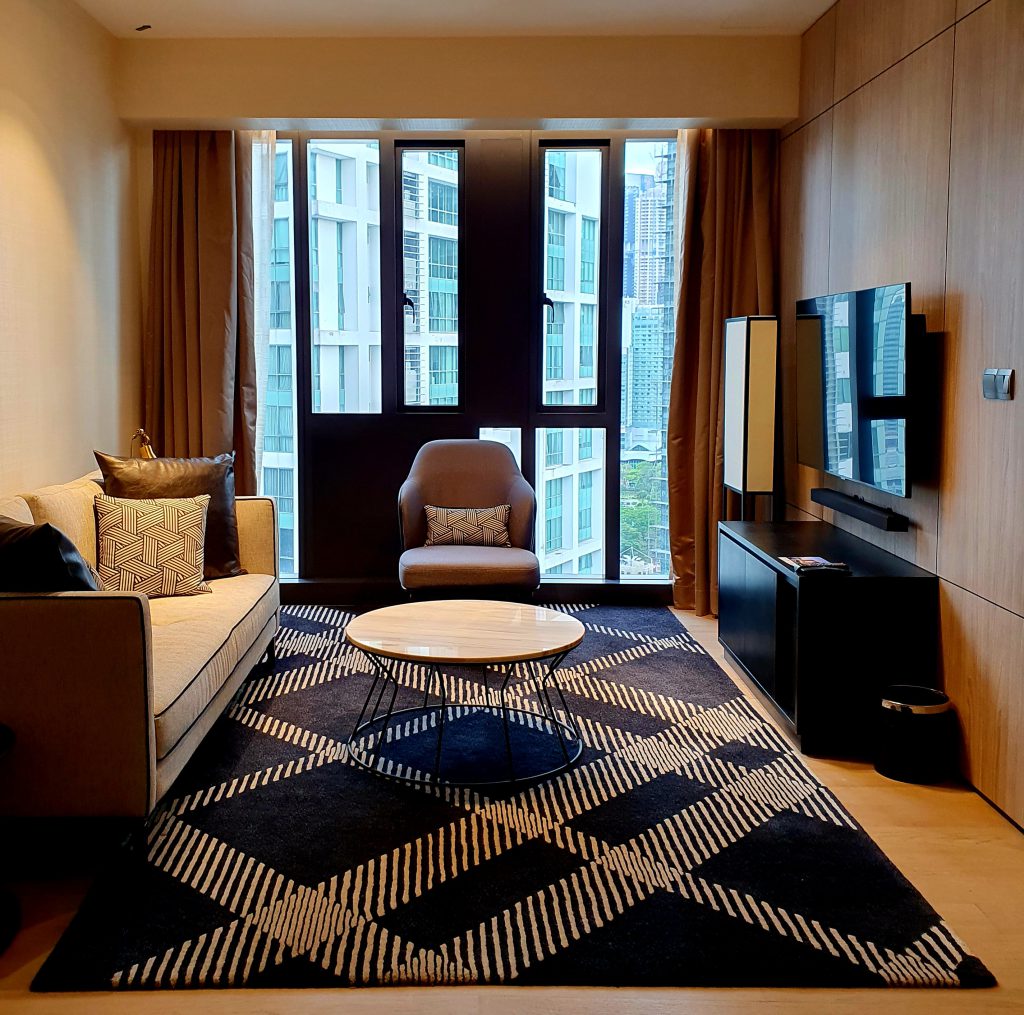 Mr Gochugaru and I are settling in nicely into our serviced apartment here in Kuala Lumpur. Six days in and I have unpacked our bags, set up shop (the office) and rearranged the kitchen furniture. We are here for over two weeks and trialling working from home but home is not in London.
Upon hearing about our plans, Mr Gochgaru was initially labelled (by a much younger member of our extended family) a Digital Nomad. Heavens, I had to look this up. Well, he may be mad but he is certainly not a nomad. The plan is to stay in one place only and for a fixed period of time, before returning to our London base.
Then I read that this brand of serviced apartments "delivers timeless class and exclusivity for the discerning C-suite executives at the heart of key gateway cities across the world". It is so taxing having to look up this new word. Apparently the C in C-suite executive stands for Chief. Chief-something-something. I don't think anyone with a Chinese background would buy into this because (as the joke goes) Chinese people only like the letter A.
We have a very strict weekday timetable of work from 3 pm to 1 am KL time (which corresponds to 7 am to 5 pm London time). In the mornings we have breakfast, run errands, see family, do some shopping and have lunch. Dinner is at 8pm to 8.30 pm KL time which is around lunch time in London. A midnight snack here corresponds to tea time over there.
It is a novelty for us to be living in an apartment. In London we live in a townhouse. The fun of being high up on the 25th floor soon waned when we had two fire evacuation warnings. Thankfully these turned out to be false alarms. Initially we were told to exit the building immediately which, as you know, has to be on foot via the staircase. This is when I realised it was good not to be on the 56th floor.
The apartment is brand new and things mostly work. Housekeeping is not perfect but I can live with it, as we are quite tidy people and put everything away after use. There is a wonderful washing machine and dryer which makes a huge difference to living away from home for an extended period of time.
My temporary kitchen for 16 days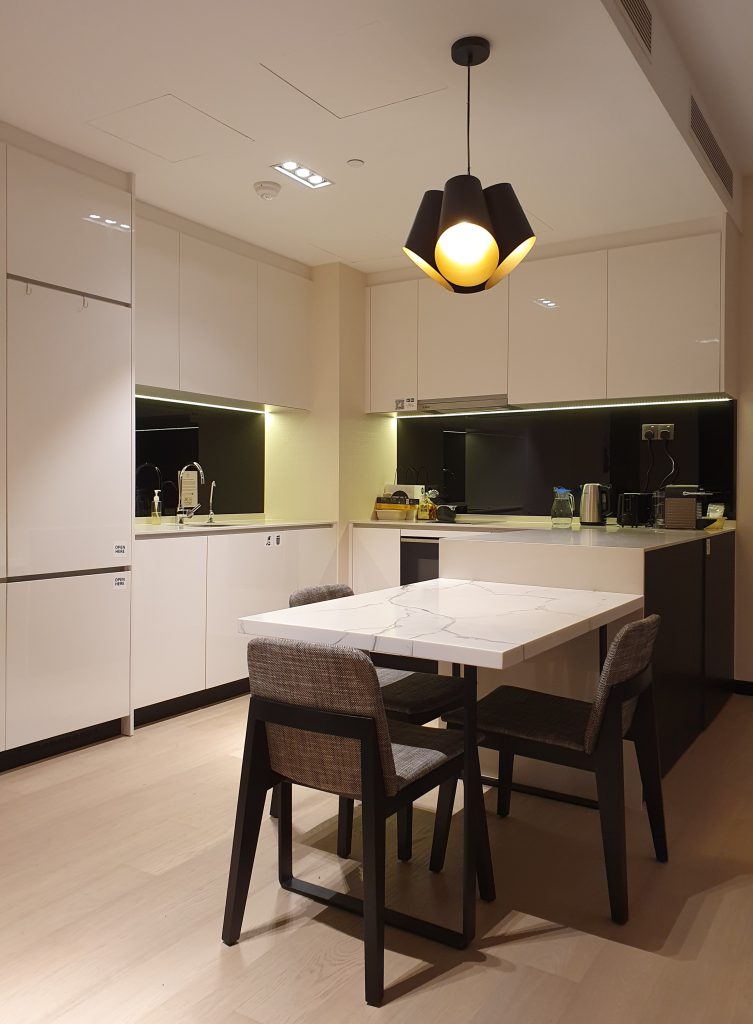 Here are my top tips for living away from home in a serviced apartment. Assuming you want to live as regular a life as possible there are things to consider. If you want the real high life then a hotel is your best option, because there is no kitchen and washing machine to lure you into the sad world of domesticity. If you want the uber-high life then a beach resort in the Maldives is a must.
COOKING
Since arriving I have had two meals out in restaurants located within shopping malls. Both were dismal. I cannot understand why these places are full and why people tolerate food cooked to such a mediocre standard. So I am glad we have an open plan kitchen here in the apartment.
Such kitchens come with basic food prepping utensils so I always travel with my box of small kitchen tools. Everything is colourful to distinguish it from the standard black-coloured tools which inevitably come in such kitchens.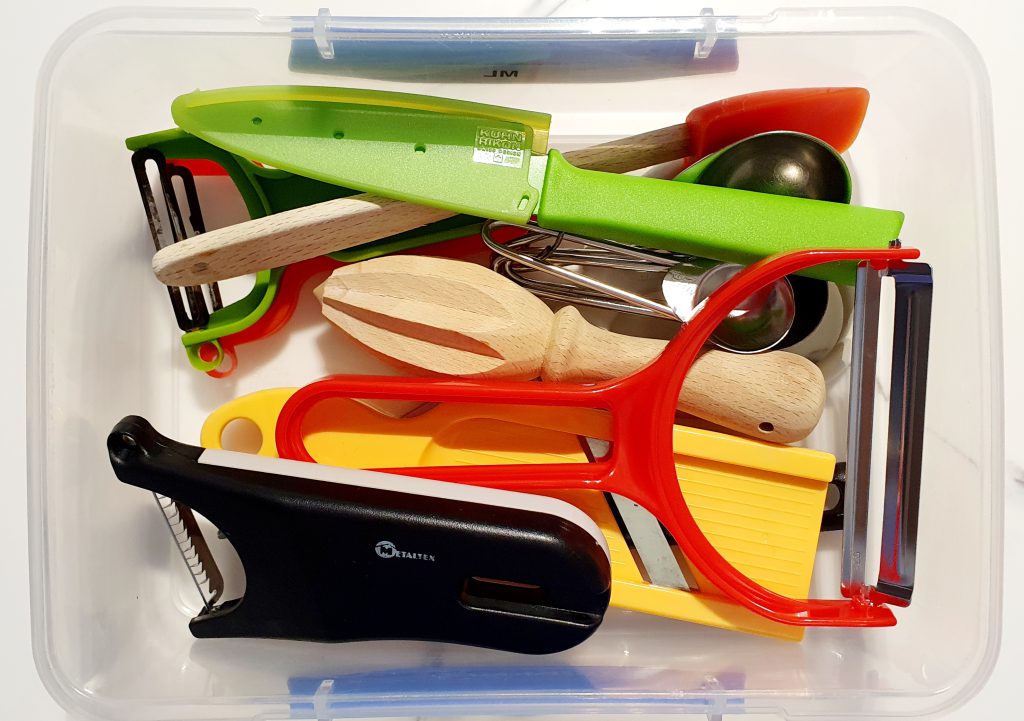 There is no oven, only a microwave plus grill. Grilling is a problem without a tray to put the food on, but I created a circular tray out of an upturned pot lid lined with foil.
CROCKERY AND CUTLERY
The apartment has one bedroom (plus a separate study) which is meant for two people. We have just two of everything: cups, saucers, mugs, glasses, plates, bowls, spoons, knives, forks and chopsticks. If I had to live here for longer than two weeks I would consider buying two big bowls so I can make noodles and one bowl rice dishes.
I discovered that Isetan has the exact same bowls as we use at home. You will recognise the tableware as many restaurants use them. We get ours from Doki in London.
Feels like home: Isetan in Lot 10 Kuala Lumpur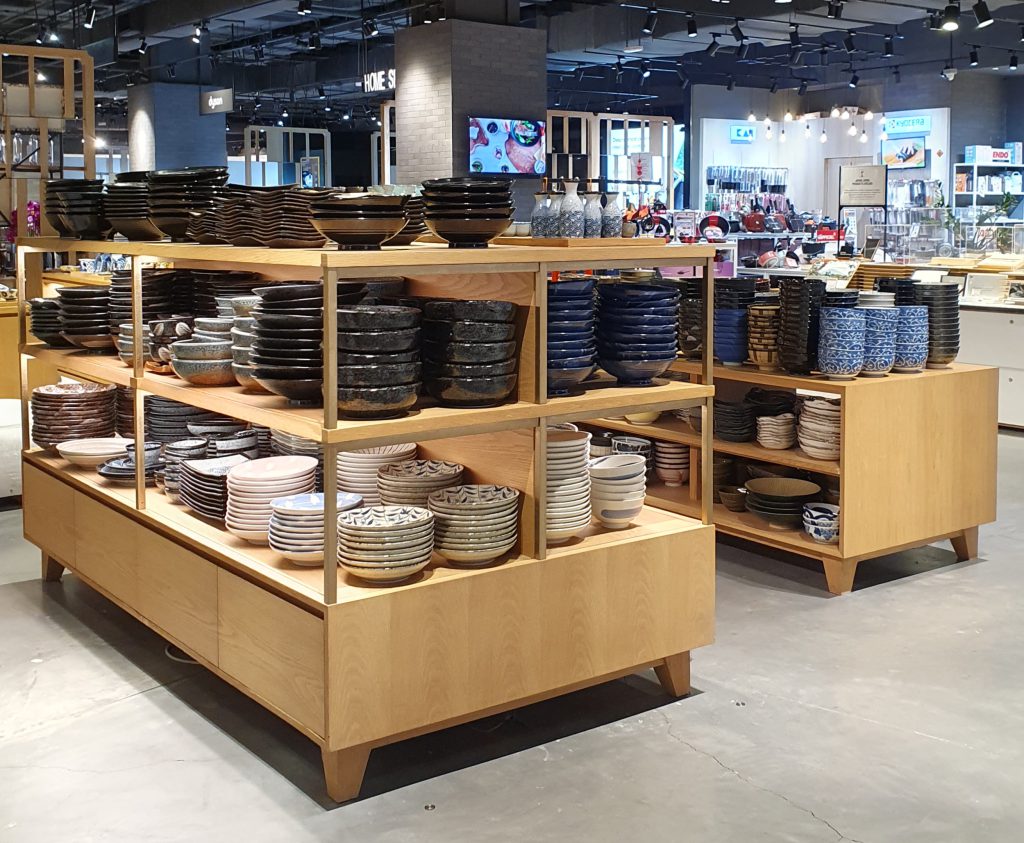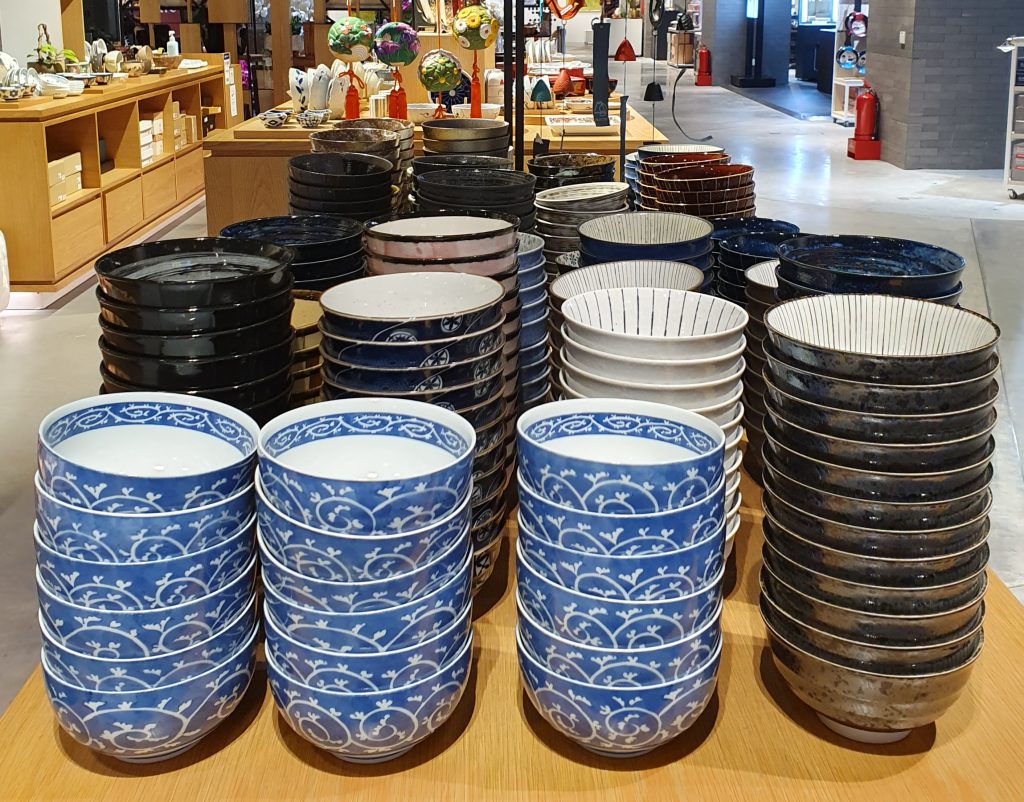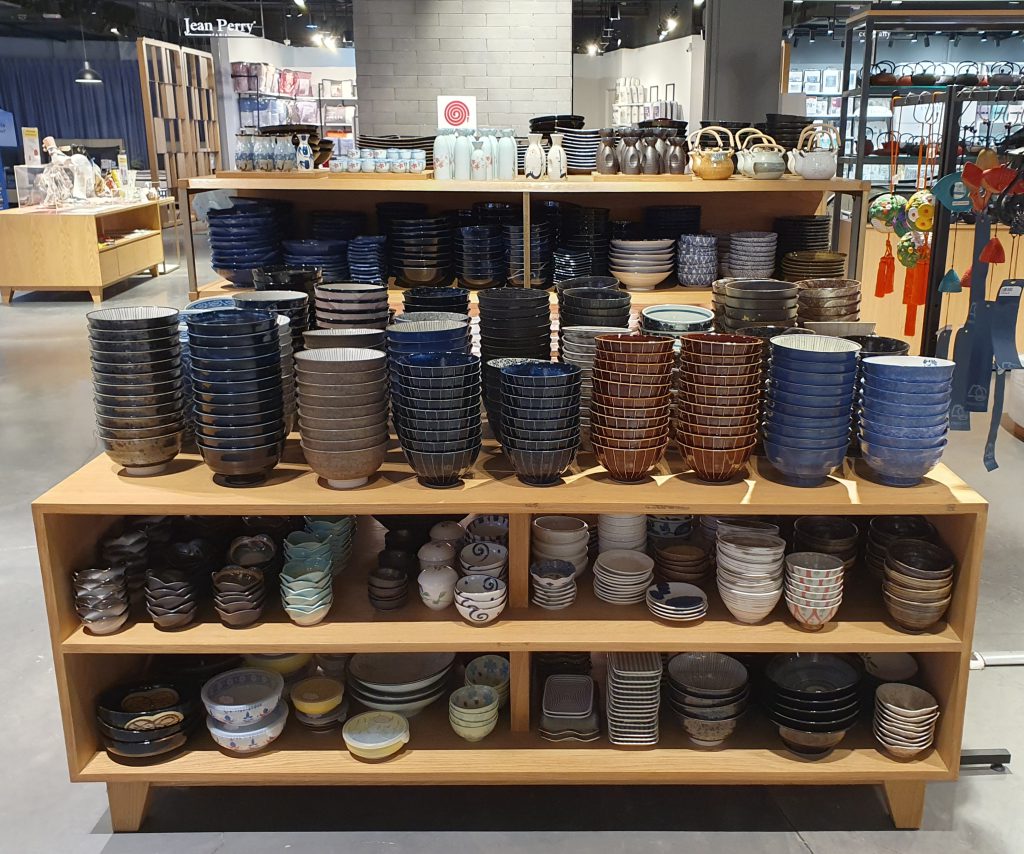 LAUNDRY
What stresses me a lot is not having enough clean underclothes. The washing machine has a drying function but it is not necessary to always use it. I bought this very cheap and useful laundry hanger in Daiso. It is 29 cm x 29 cm and folds in half for storage. Every house needs one or even two.
So useful for air drying underclothes, socks and face masks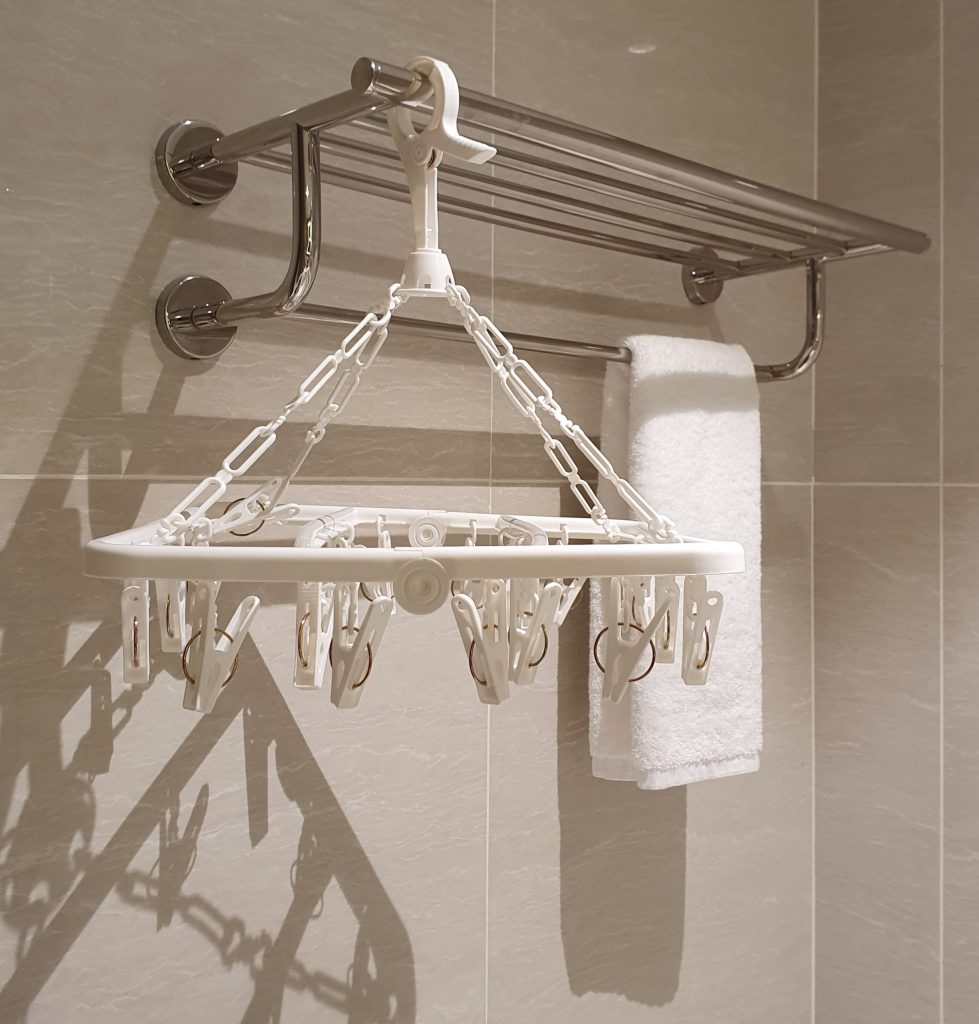 I am trying to delay using the iron for as long as possible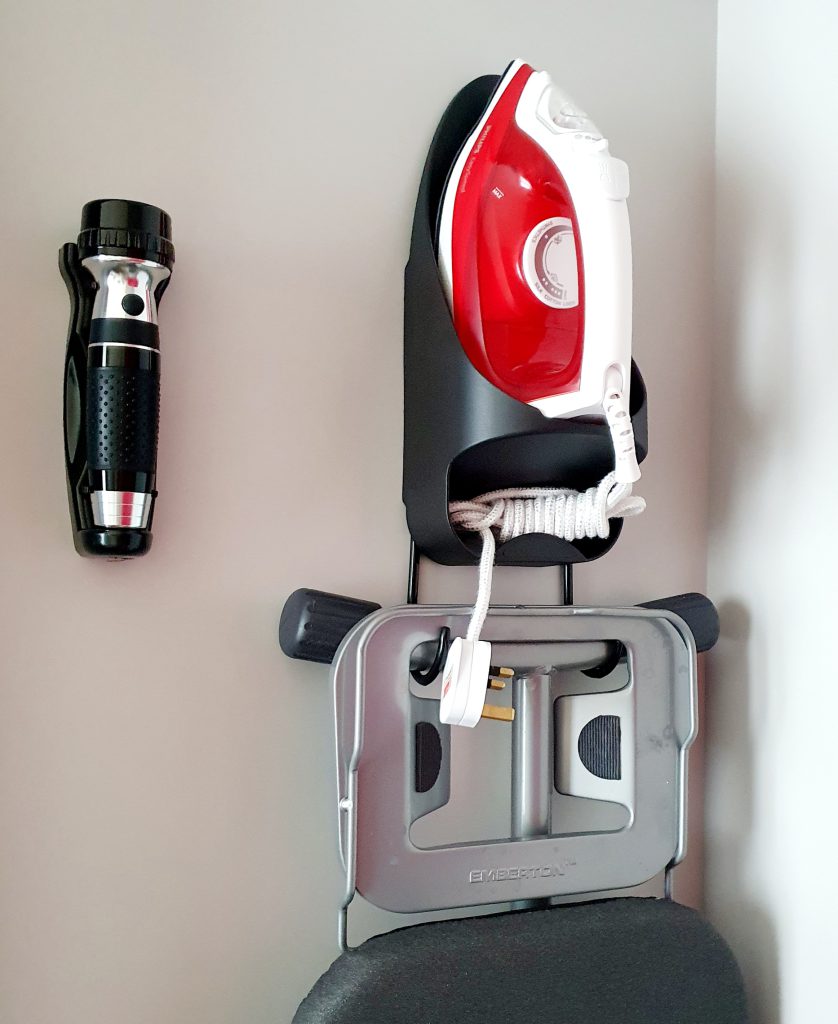 PRACTICAL THINGS
I like absorbent tea towels and proper aprons so brought these along too. Also some e-clothes and a washing up sponge. Basically I just wanted as much of a workable kitchen as possible because this not a holiday holiday but a means to see family whilst Mr Gochugaru works away from home.
There are table mats in the apartment which is a nice touch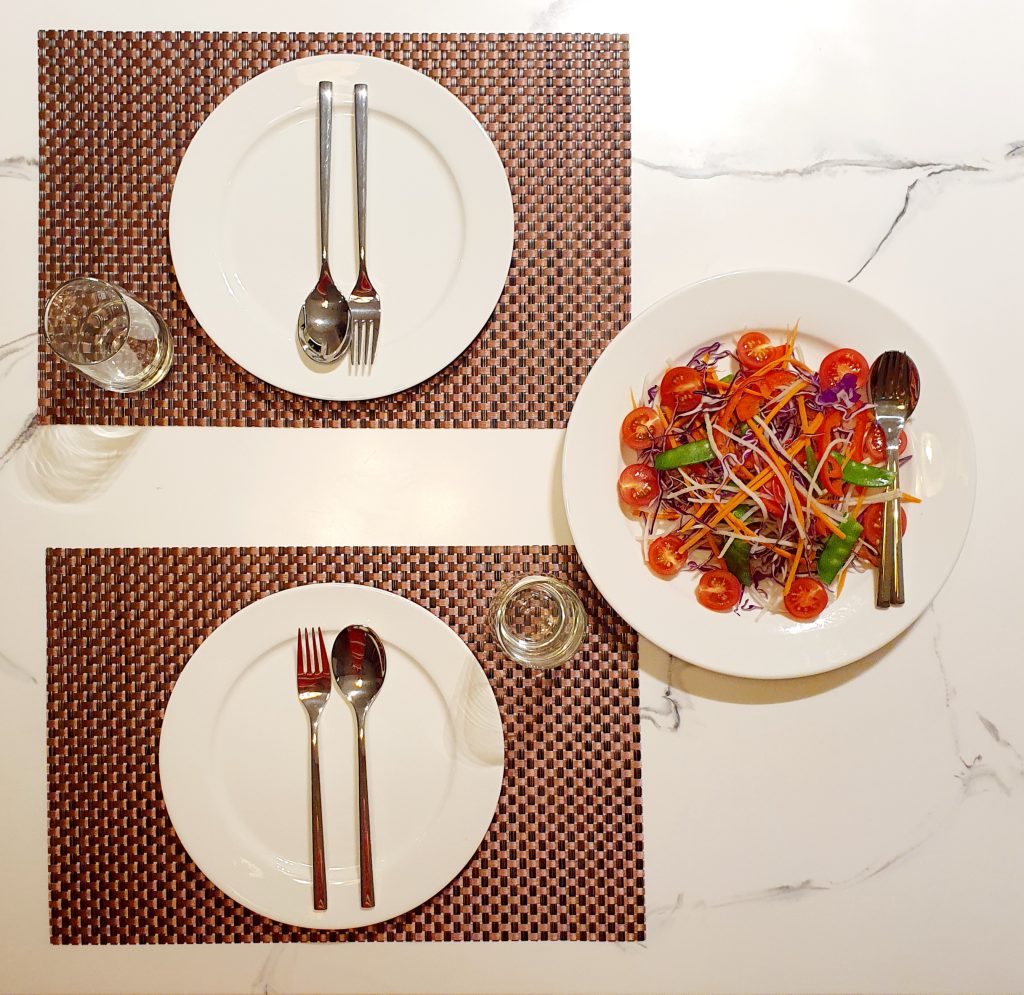 STORAGE
This is not the biggest serviced apartment we have lived in and it seems to me the older the property the more space you get. However it is nicer living in a newer property. There is ample storage space in the small kitchen but to make it really workable in terms of cooking I would need to have my Thermomix here. There is no oven so baking is out of the question, but eating raw salads and fruit is a good thing.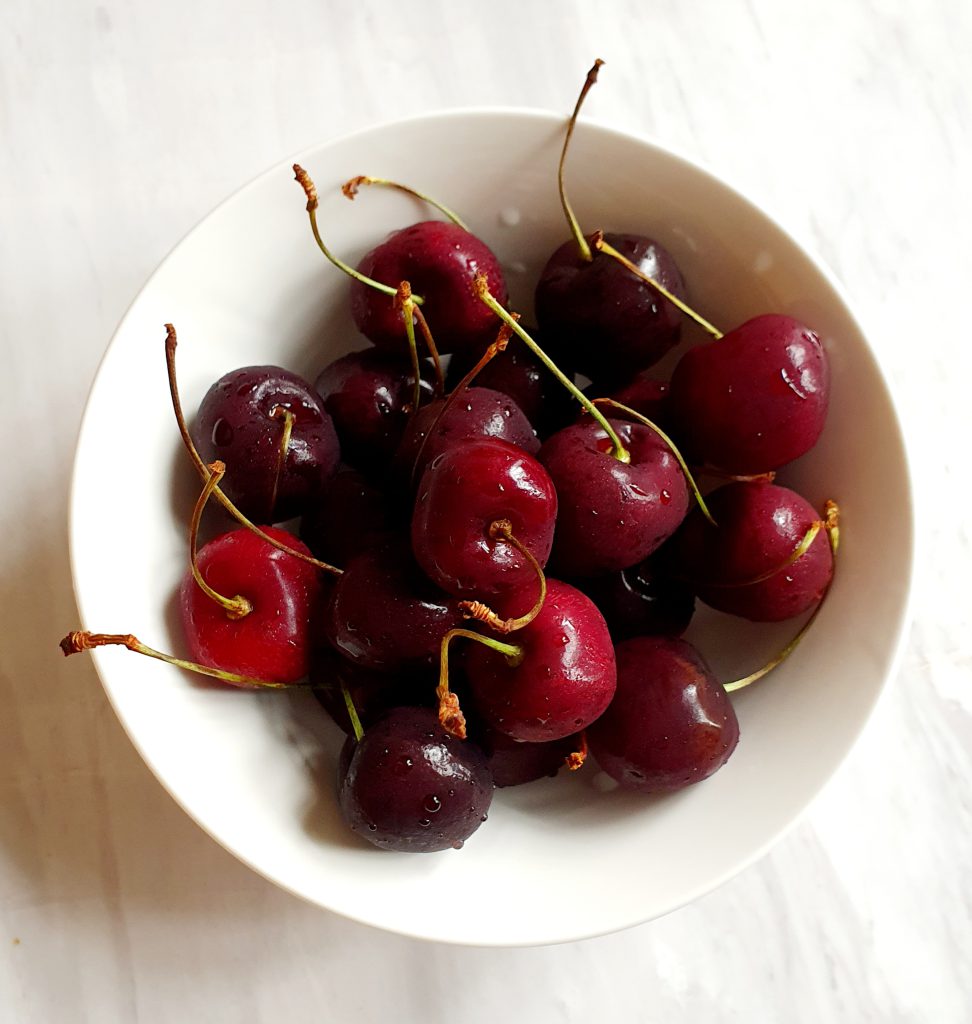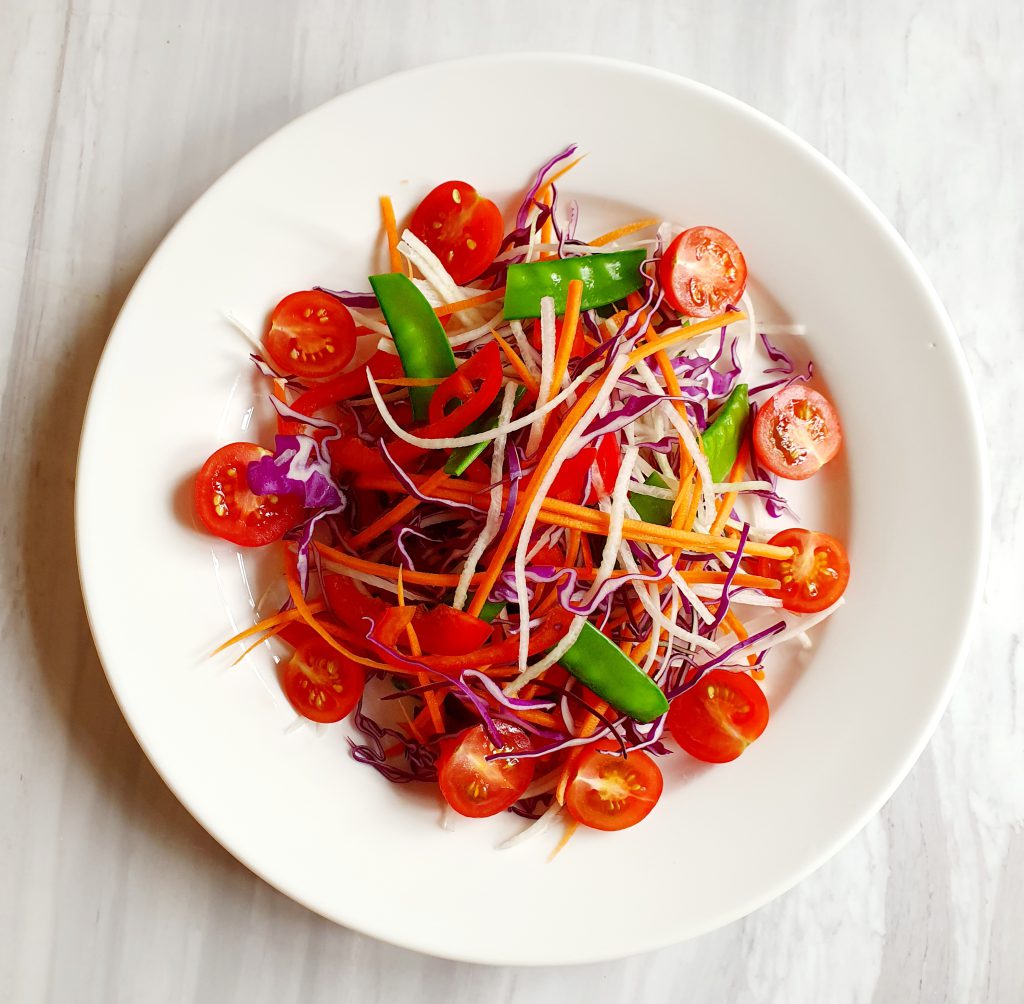 THE BIG QUESTION
Would I do this again?
I think I would, as it gives us our own temporary abode in a city I love. It gives Mr Gochugaru a chance to work in a different environment. We get to see my extended family. The only small downside is that we have given up watching K-drama as there is no time for it in the day.
The weekend is coming up and we have been invited to a family barbecue. This would be impossible in London in the middle of Winter. Overall this might be a way forward in future years when we want to escape the cold and dull days of January and February in the Northern hemisphere.