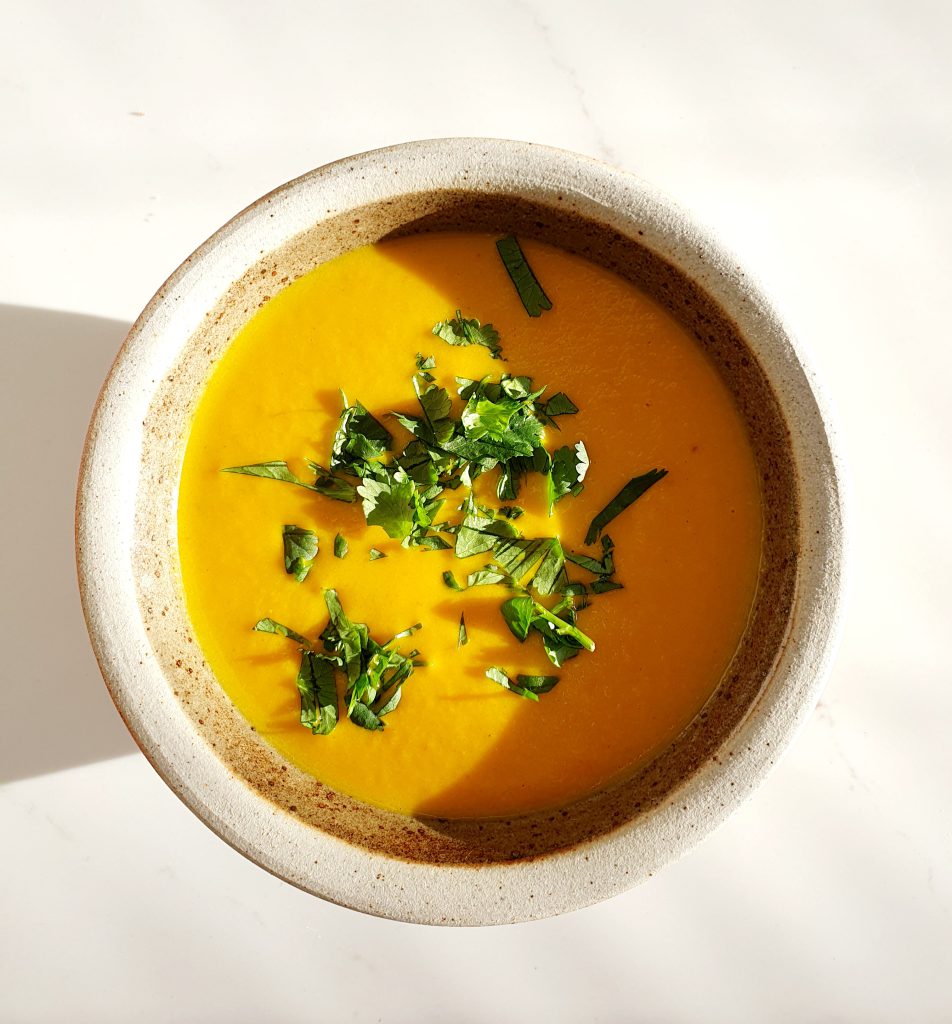 I could have called this hurried carrot and coconut soup, seeing as I had to make it twice in a rush. I have been cooking lunch at home almost everyday since the pandemic started three years ago, as there is inevitably always someone working from home on any given weekday.
The dismal weather is still with us so we try to have something warm at lunch, even if it is toast. The thought of cold sandwiches fill us with dread, and must be one of the reasons people prefer to run their meetings and fulfil their work hours from home. I can imagine in more traditional households there might be a grandmother preparing fried rice or fried noodles with some Chinese broth for lunch. How wonderful.
I made the soup twice and had feedback comments on the amount of curry powder which I was told was not pronounced enough. The amount here is between 1 -3 teaspoons (I used 3) depending on how spicy your curry powder is.
The soup was made in my Thermomix, but it is easy enough to cook in a pot and blend with a hand blender or food processor. This recipe makes four generous portions.
For the Soup:
500 g carrots, cut into 2 cm pieces
100 g onion, peeled and quartered
20 g olive oil
1 – 3 teaspoons curry powder
150 g potato, cut into 2 cm pieces
700 g water
3 teaspoons vegetable stock powder (I use Marigold brand)
160 g tinned coconut milk
Fresh coriander or chives, for garnishing
How to Make:
Place the carrots and onion into the TM bowl. Chop 5 seconds/ speed 5. Scrape down the sides of mixing bowl with a silicon spatula.
Add the oil and curry powder. Sauté for 5 minutes/ 100°C/ speed 1.
Add the potatoes, water and vegetable stock powder. Cook for 15 minutes/ 100°C/ speed 2.
Add the coconut milk and blend 1 minute/ speed 10, increasing the speed from 4 – 10 in the first 20 seconds.
Check for seasoning and serve with some finely chopped coriander leaves or chives.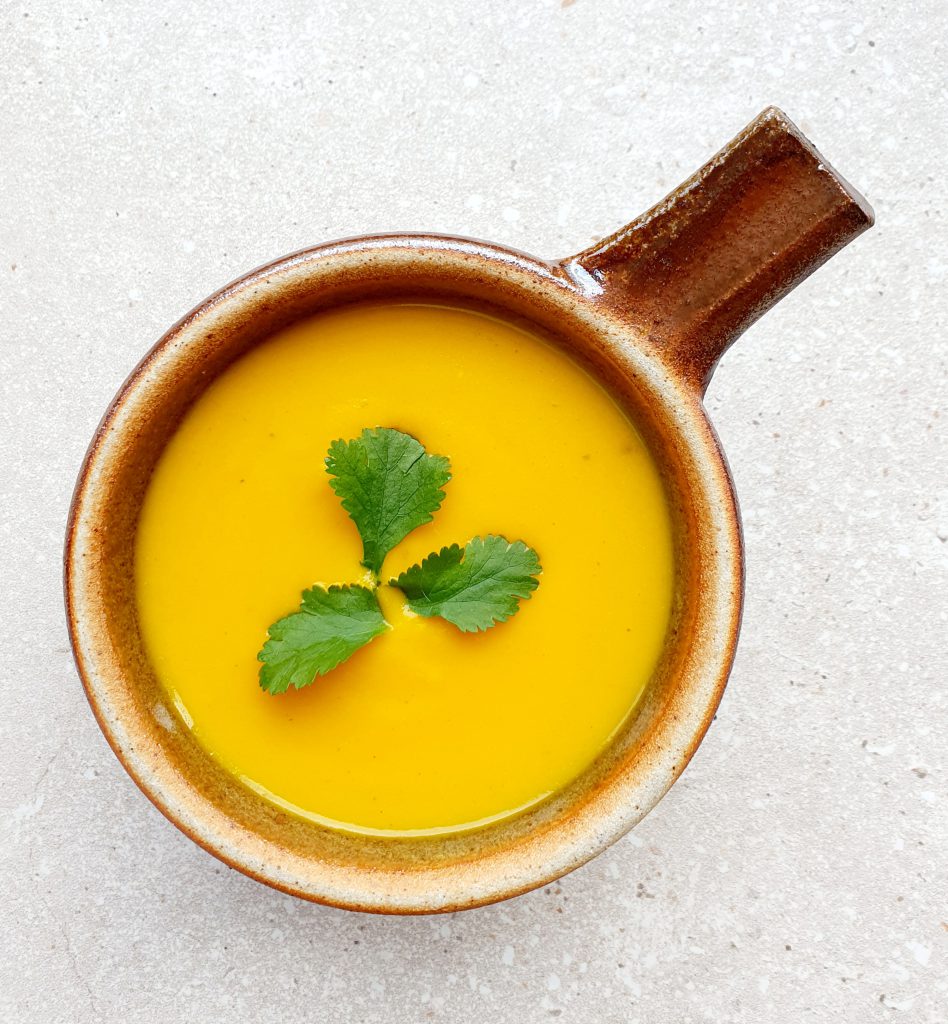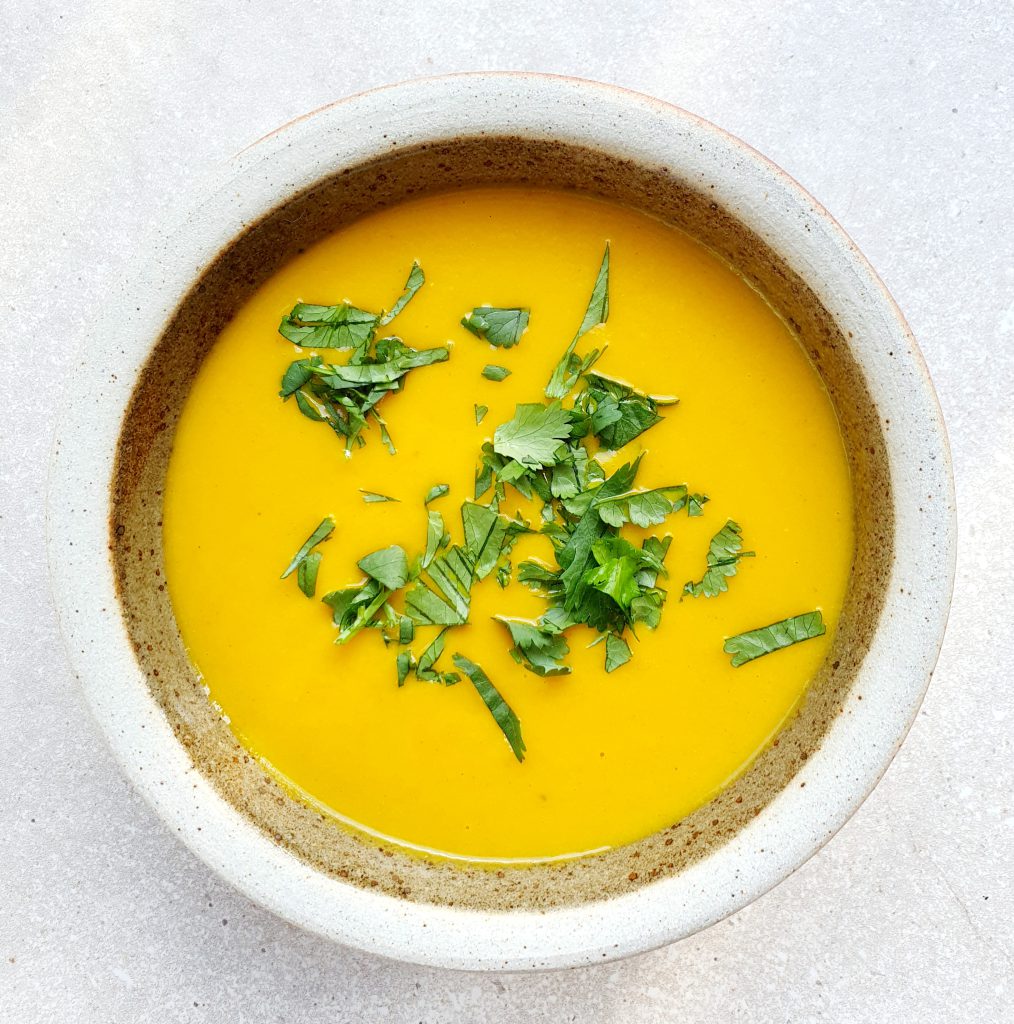 Our friends and family in the Far East have been so thoughtful and generous with our forthcoming trip. There has been a flurry of restaurant recommendations, invitations to meals and 'what to do in…' guides. It is time to pack and time to hang up my apron for now. Next post from Kuala Lumpur!