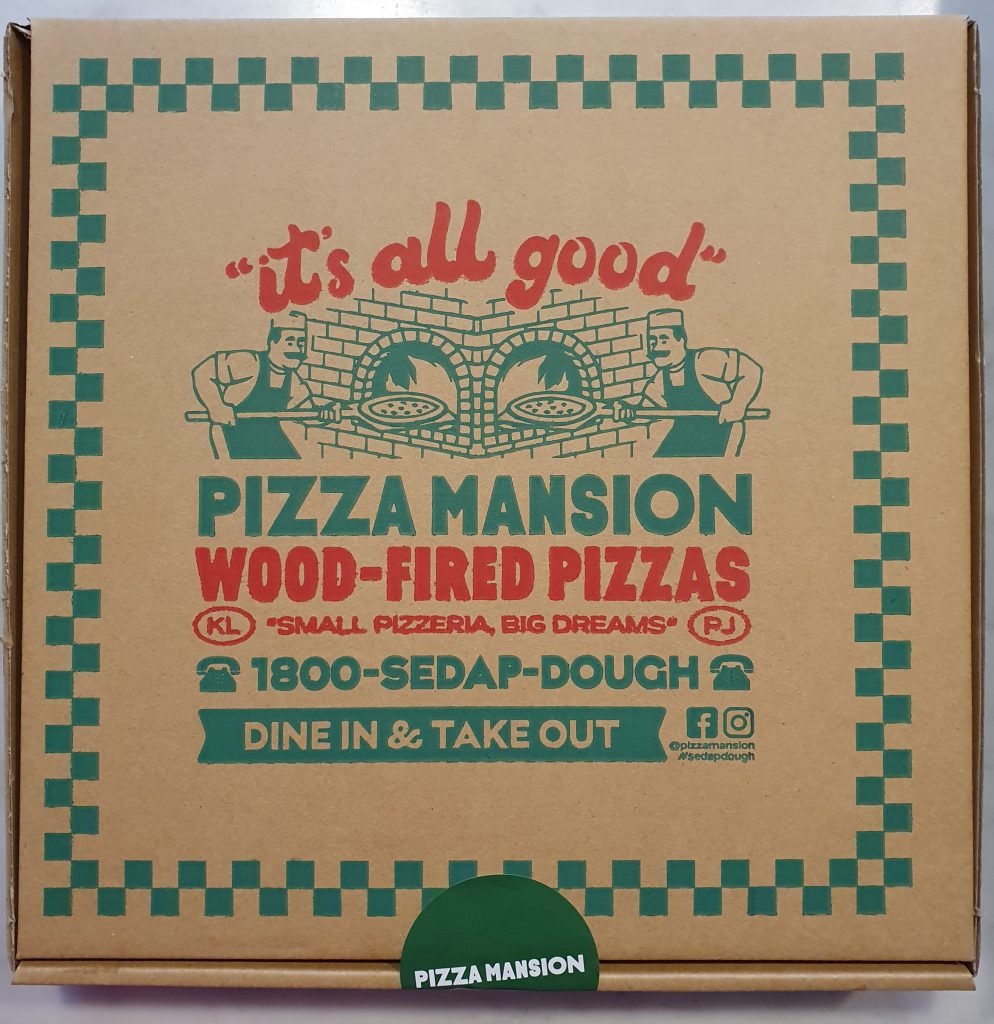 Life shouldn't be this stressful, especially on a Sunday which is traditionally a day of rest.
Thinking that we could spend the day catching up with some personal work, and not cooking and cleaning up afterwards, KL Sister brought lunch back from the kopi tiam and I ordered a pizza delivery for dinner via Grab Food.
Things did not go according to plan. This was by far the worst pizza delivery I have had in my life.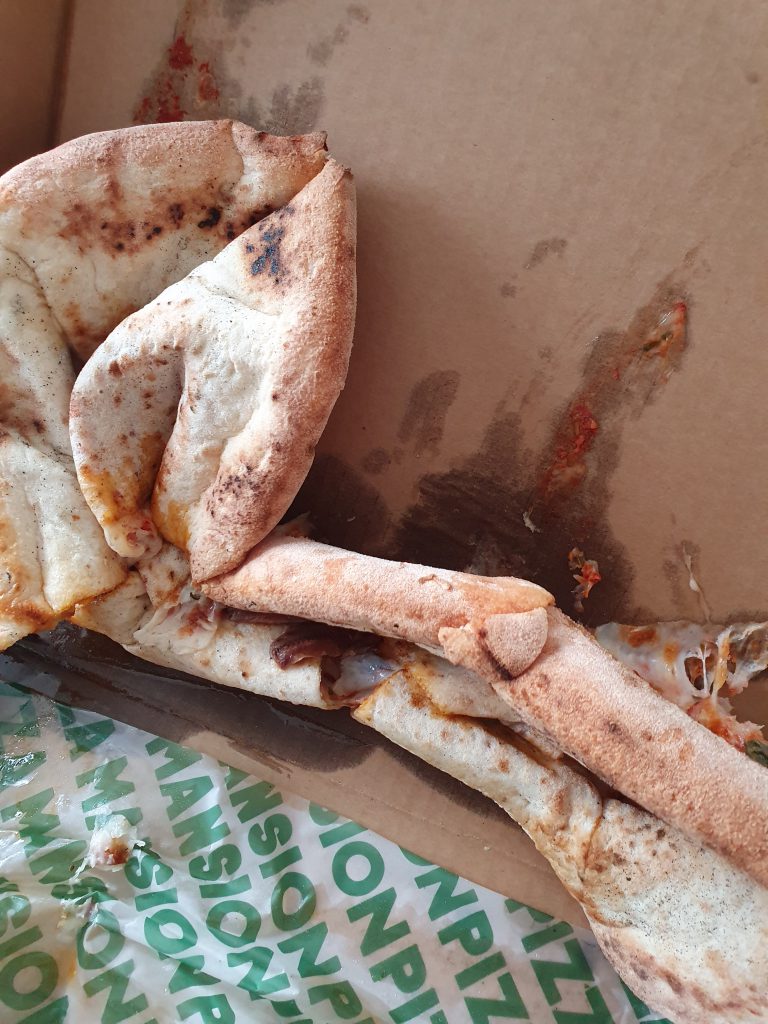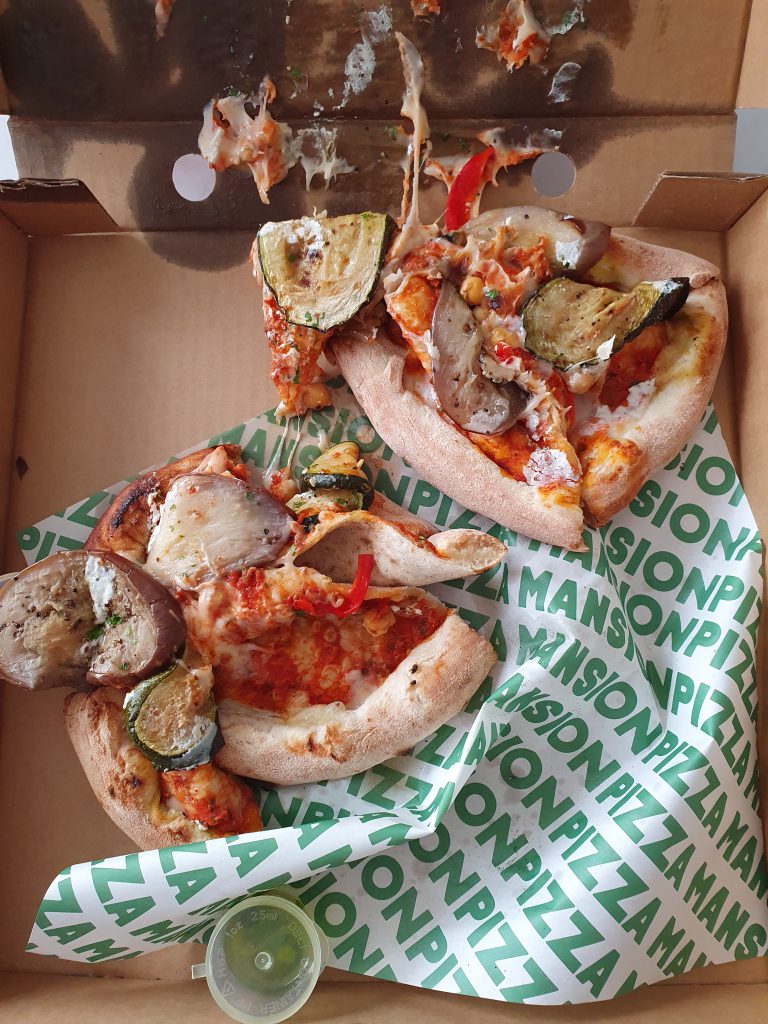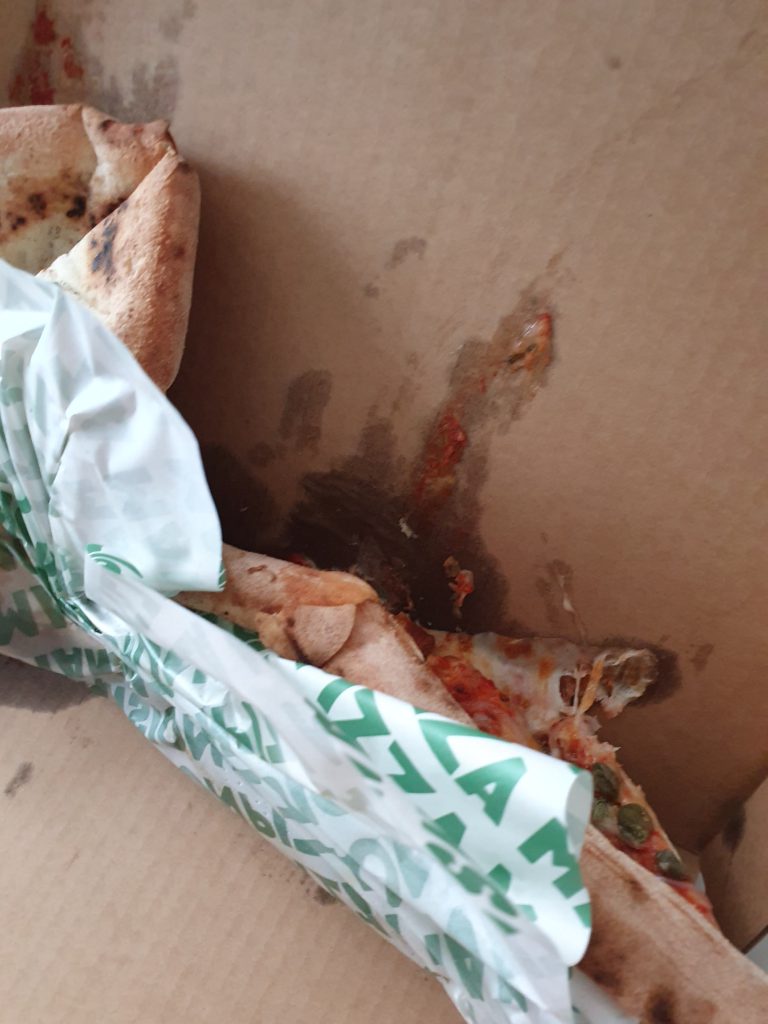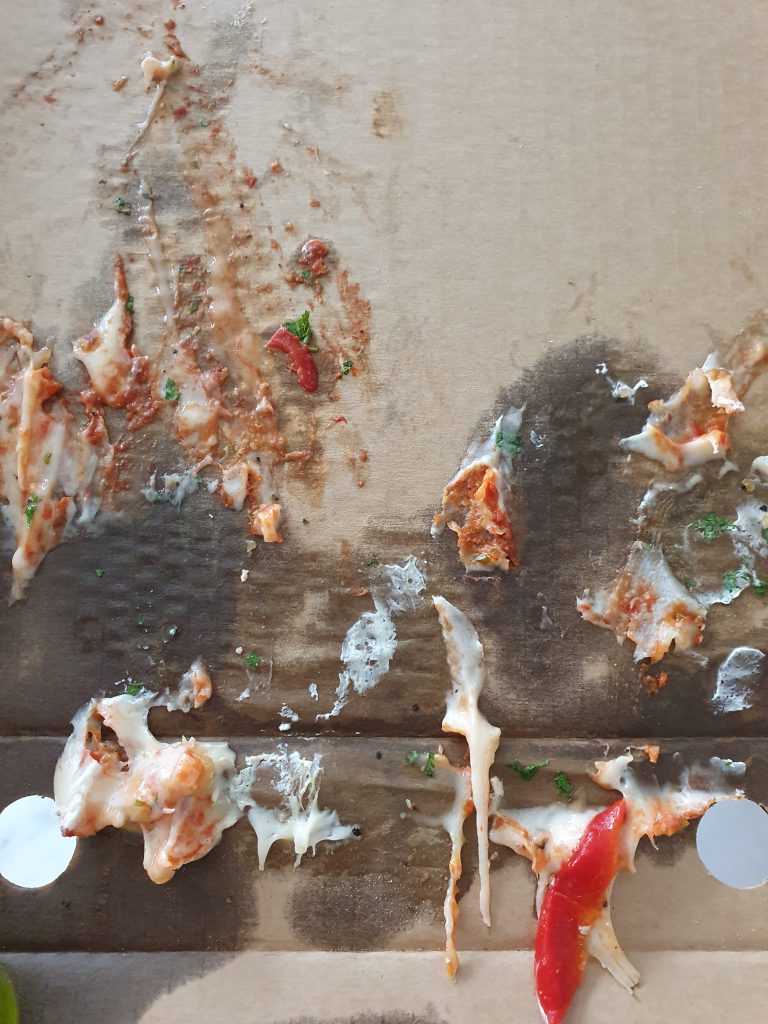 Feeling distressed but needing to keep my temper in check, I worked with KL Sister to get the situation rectified. She called up the pizza company who said the pizza left the premises in pristine condition, and it was for Grab to sort out. I connected to Grab customer services via the Chat function who said a replacement order was not possible, only a refund.
But we were not having squashed pizzas and in the end after some haranguing we collected replacement pizzas. I am not a Tiger Mother by any stretch of the imagination but on this occasion I was glad that a bit of fierce negotiating got our dinner back on track. However, this involved a round trip of an hour in KL traffic which was bothersome.
This is what the pizzas were meant to look like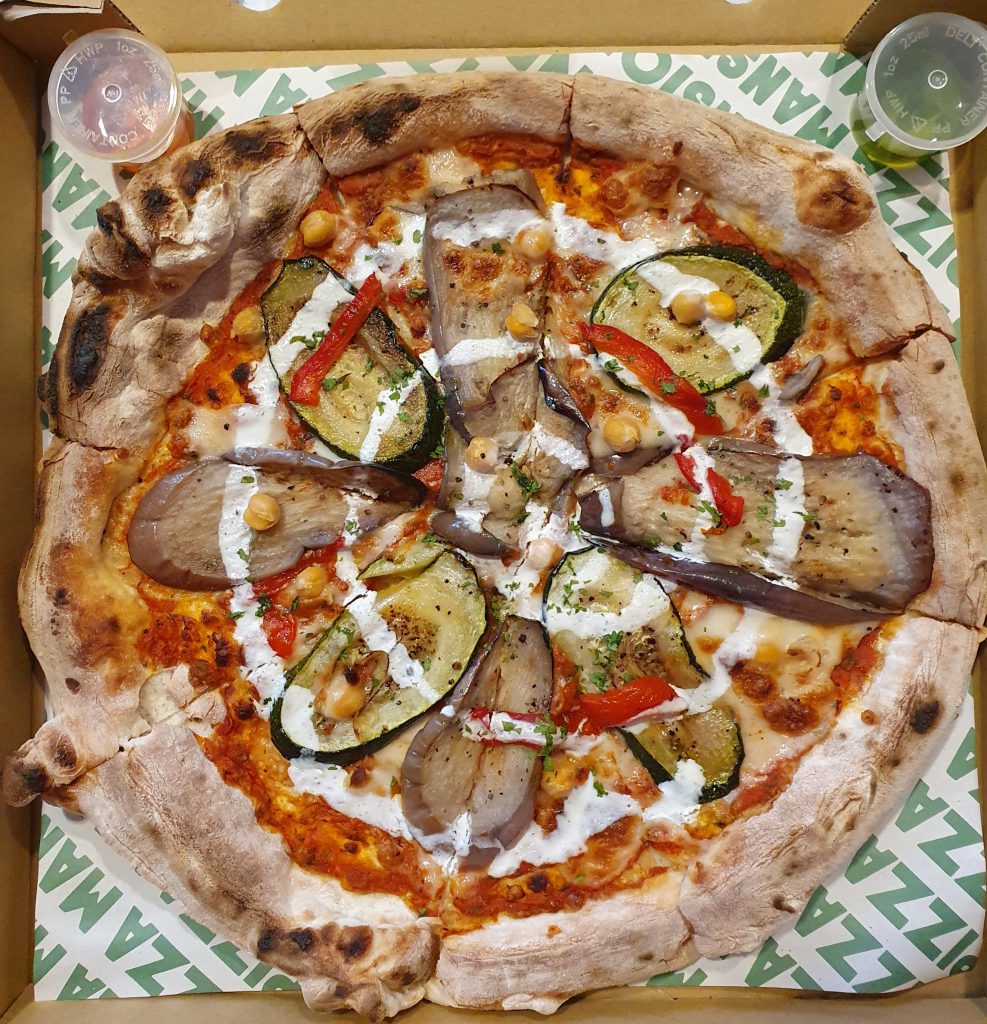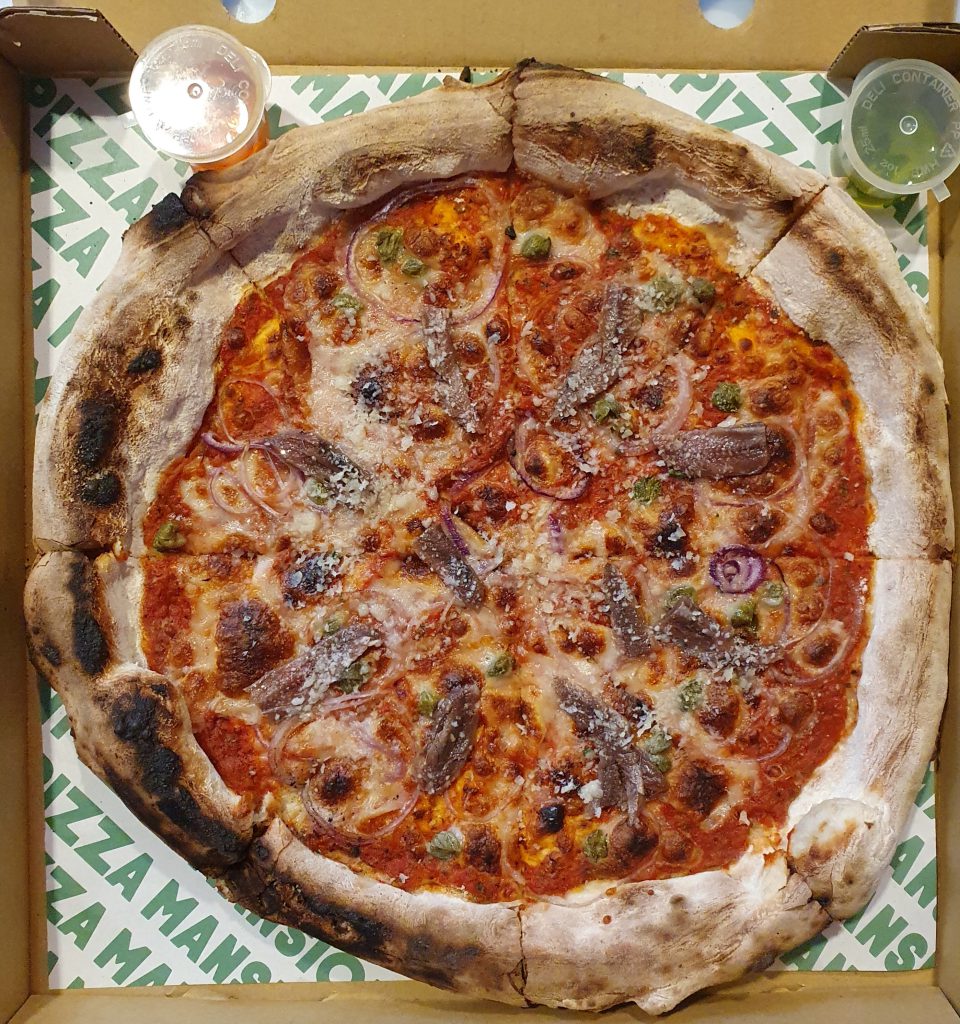 During the Covid-19 lockdown we had a family quiz most weekends with the children and grandparents (in Devon). I have been spending a lot of time in KL so we decided to reinstate the family quiz night. Inspired by my pizza experience I contributed a round of questions.
Questions below, and answers at the end of the post.
Family Quiz: PIZZA
Questions 1 and 2
The most popular type of pizza in the world is the Italian Pizza Napoletana. The crust is very thin at the base, and the dough puffs up on the sides, which results in an airy crust that should have typical charred 'leopard spots' if baked properly. Pizza Napoletana is made with just a few simple ingredients and prepared in only two variations – marinara and margherita.
What is the topping on a Pizza Marinara? What is the topping on a Pizza Margherita?
Question 3
Name the 1988 American romantic comedy film starring Julia Roberts about the coming-of-age of three young Portuguese-American friends who work at a pizza parlour in a seaside Connecticut town. 
Question 4
In the book Curious George and the Pizza Party, who is Curious George?
Question 5
What is distinctive about Chicago-style pizza?
Questions 6 and 7
In which area was the first Pizza Express store located (area or street) and in which year was Pizza Express established?
Questions 8 and 9
The world's largest pizza as measured by the Guinness Book of World Records was made in Rome, Italy 10 years ago on December 13th, 2012. The pizza was named "Ottavia" as a homage to which Roman emperor? What was so special about this pizza?
Question 10
In the book Pizza Tiger, Tom Monaghan explains how he expanded his business into the largest pizza delivery company in the world. He discusses how ingenuity and strict personal ethics have made the American Dream come true. Mr Monaghan is the founder of which pizza chain?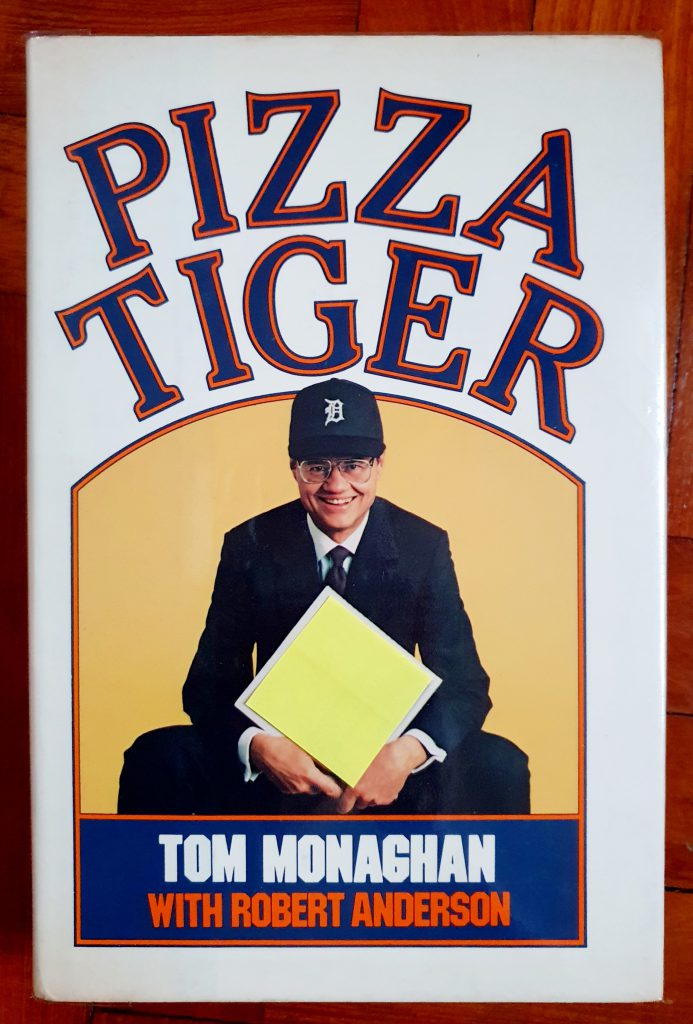 Answers
tomato sauce flavoured with garlic and oregano
tomato sauce, mozzarella and fresh basil leaves, the colours of the Italian flag
Mystic Pizza
George is a monkey
It is made in a high-sided pan and thus known as deep dish pizza
London Soho, Wardour Street
1965
The first Roman Emperor, Octavian Augustus
It was entirely gluten-free
Domino's Pizza