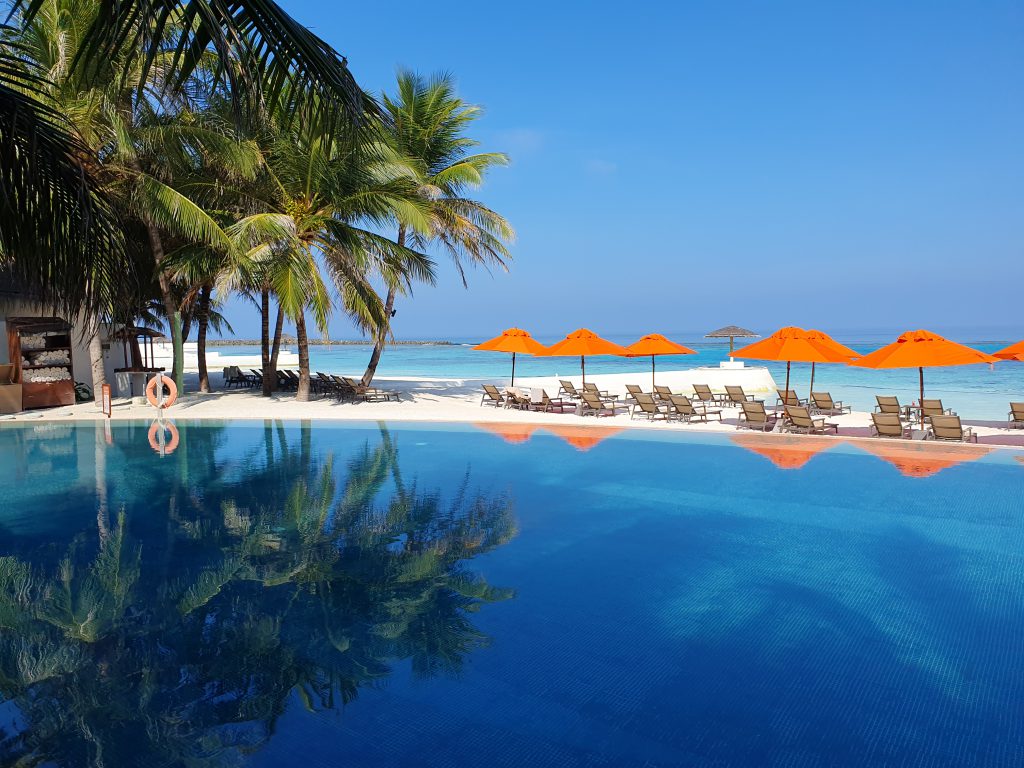 An excerpt from the Bible, from the eyewitness account of Jesus Christ's life according to the physician Luke. Jesus has been sentenced to death by hanging on a cross, the stipulated punishment for criminals at the time.
One of the criminals who were hanged railed at him saying, "Are you not the Christ? Save yourself and us!" But the other rebuked him, saying, "Do you not fear God, since you are under the same sentence of condemnation? And we indeed justly, for we are receiving the due reward of our deeds; but this man has done nothing wrong." And he said, "Jesus, remember me when you come into your kingdom." And he (Jesus) said to him, "Truly, I say to you, today you will be with me in Paradise." (Luke 23: 39-43)
What image does the word paradise conjure up in your mind? To me, paradise would have elements of: a library filled with books I would like to read, a large and empty swimming pool or a place with year-round sunny weather and temperatures hovering around 28 C.
In the above account by Luke, the Greek word for Paradise, παράδεισος (paradeisos) carries with it a meaning of  a place of blessedness, taken from the base meaning of "garden". It was in the Garden of Eden where the relationship between man and God was initially perfect.
The Cambridge Dictionary defines paradise as 'a place or condition of great happiness where everything is exactly as you would like it to be'.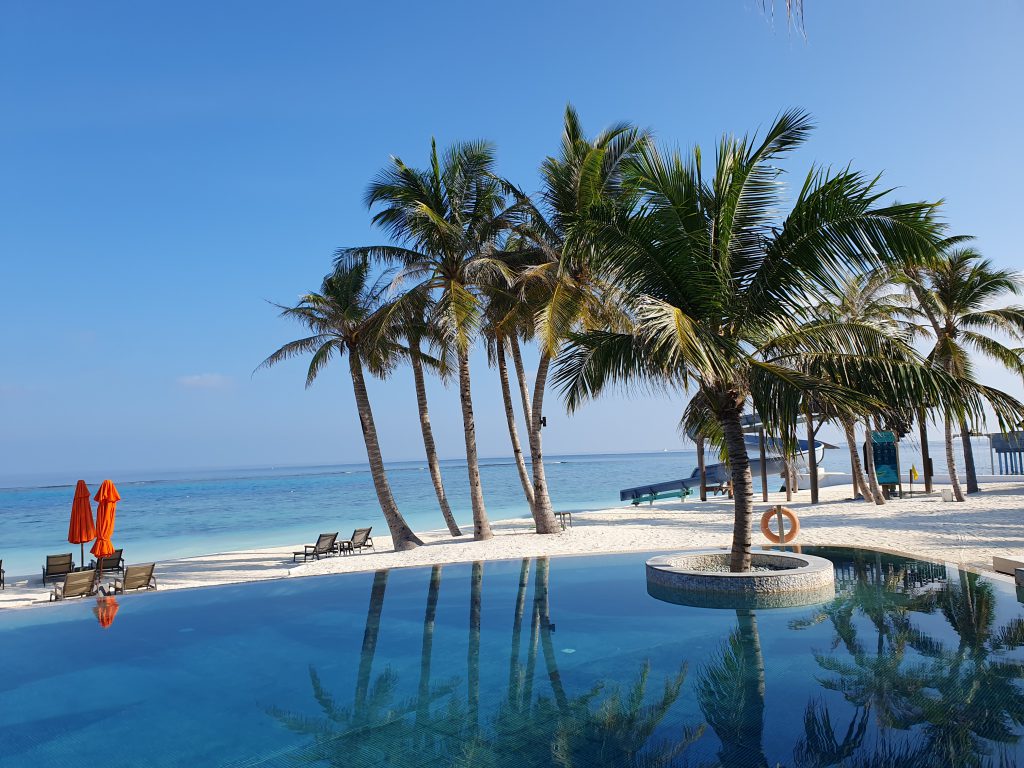 The weather has been exceptional this past week, with gentle breezes and unbroken sunshine since Monday. I was slightly concerned with the heavy rain at the beginning of our holiday, but thankfully that seemed to have been just a blip.
I didn't have any leeway when booking this holiday. Mr Gochugaru works full-time, I had been away in KL, and we only had a small window of time in which to go away together. We always aim to enjoy any break whether it is to the city, countryside or beach. 
In the past few days whilst enjoying the views of sea and sky, swimming in the pool, looking for fishes when snorkelling, marvelling at the stars in the night sky and of course helping myself from the extensive and generous buffet meals, I have had this one thought: that not everyone would enjoy this sort of holiday. We each have our version of what paradise means to us.  
To me, a person who values organisation and efficiency, this place is as close as it gets to the Cambridge definition of paradise. I did think that everything in this resort was exactly as I would like it to be, down to having a department that takes care of mosquito fogging. I had brought my tube of Mopiko just in case.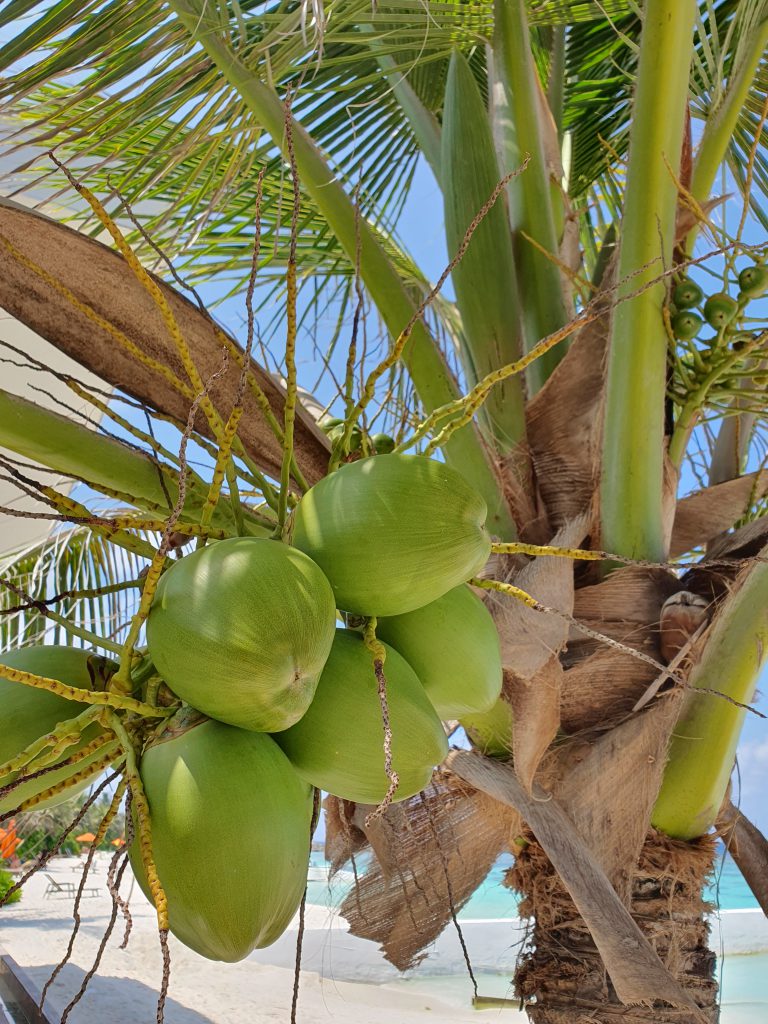 That word Paradise as used in Luke's Gospel only occurs two more times, the last one at the end of the Bible in the book of Revelation: He who has an ear, let him hear what the Spirit says to the churches. To the one who conquers I will grant to eat of the tree of life, which is in the paradise of God.' (Revelation 2:7).
This is a reversal of the time that God banished Adam and Eve from the Garden of Eden '…lest he reach out his hand and take also of the tree of life and eat, and live forever'. The way to the tree of life was cut off, guarded by the cherubim and a flaming sword that turned every way.
This is the reason we cannot live forever. But God promises life after death through what Jesus has done on the cross, that is to say, dying in our place so we can be blameless and thus providing a bridge back to God. Ultimately paradise is not sunny days, warm weather, blue skies, turquoise seas, fine sand, good food and a grove of coconut trees. Paradise is to be in a safe place forever with God as provider and protector.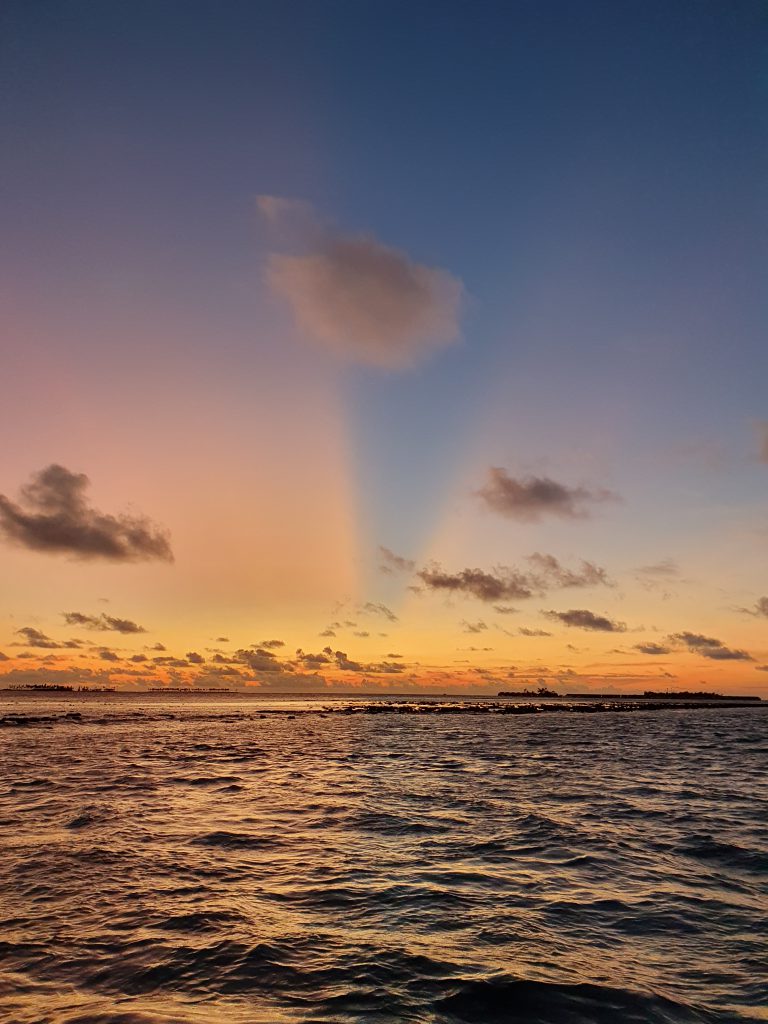 I have had a great holiday in a very beautiful place, but I know this is just a glimpse of what the real paradise as promised in the Bible is like.
It is back to London tomorrow, then onward to Kuala Lumpur the next day. More in the next post, but for now I bid everyone Good Night.
An evening greeting with a difference, arranged by Bappi our housekeeper at the resort