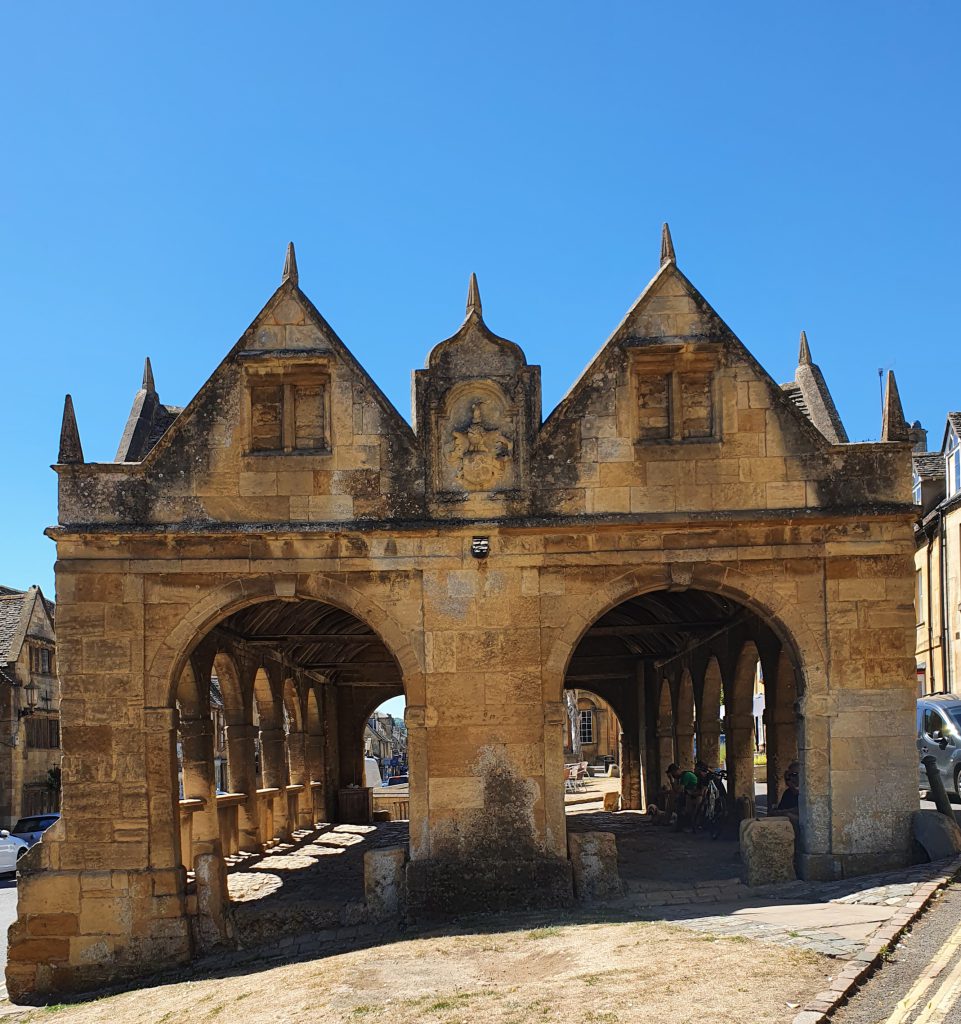 Chipping Campden's 17th century Market Hall
When in London, Mr Gochugaru and I have the same breakfast every morning: granola, fruit, toast and coffee/ tea. This is so we don't have to over-think things at 7.30 am.
But we are on holiday! So I have sausages and eggs and baked beans and croissant and fruit salad and orange juice. Actually, I am really pleased to have been able to eat this, after I felt so ill a few weeks before when I had covid. In all my travels I have never seen a coat of arms with the motto dum potes manducare (Eat While You Can) but someone should adopt this.
Because of the heat, we make just one National Trust visit today, to Hidcote. I use an umbrella and drink lots of water throughout the visit.
The house at Hidcote, but it is the Grade 1 listed gardens that we come to see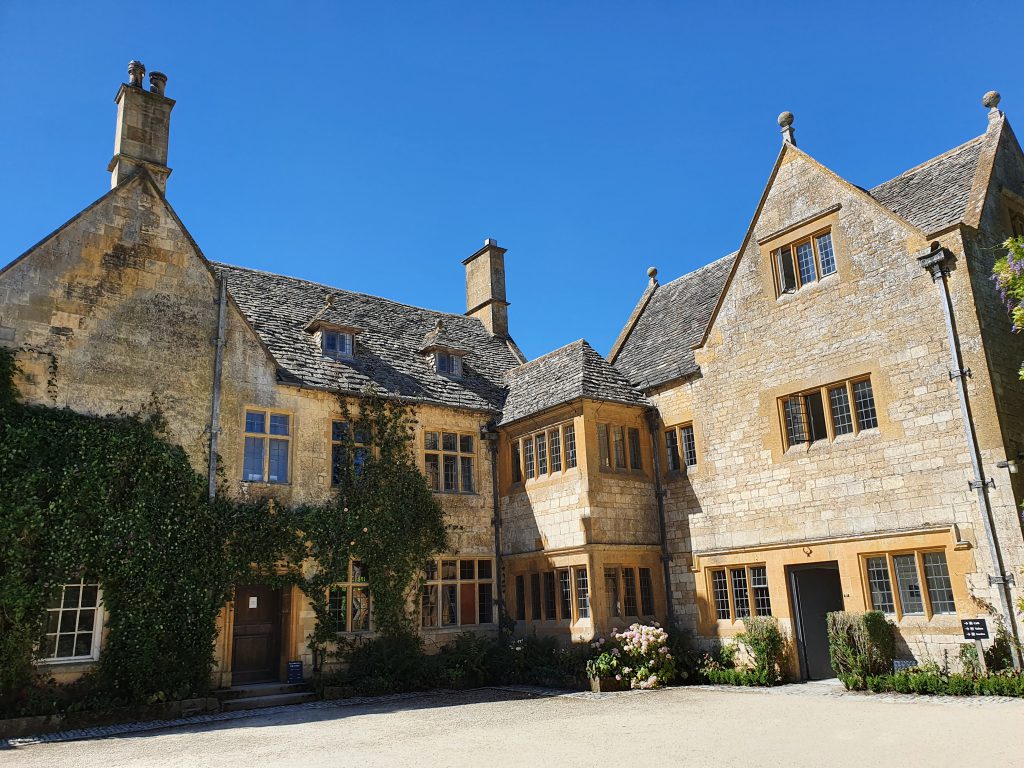 A walk around the main garden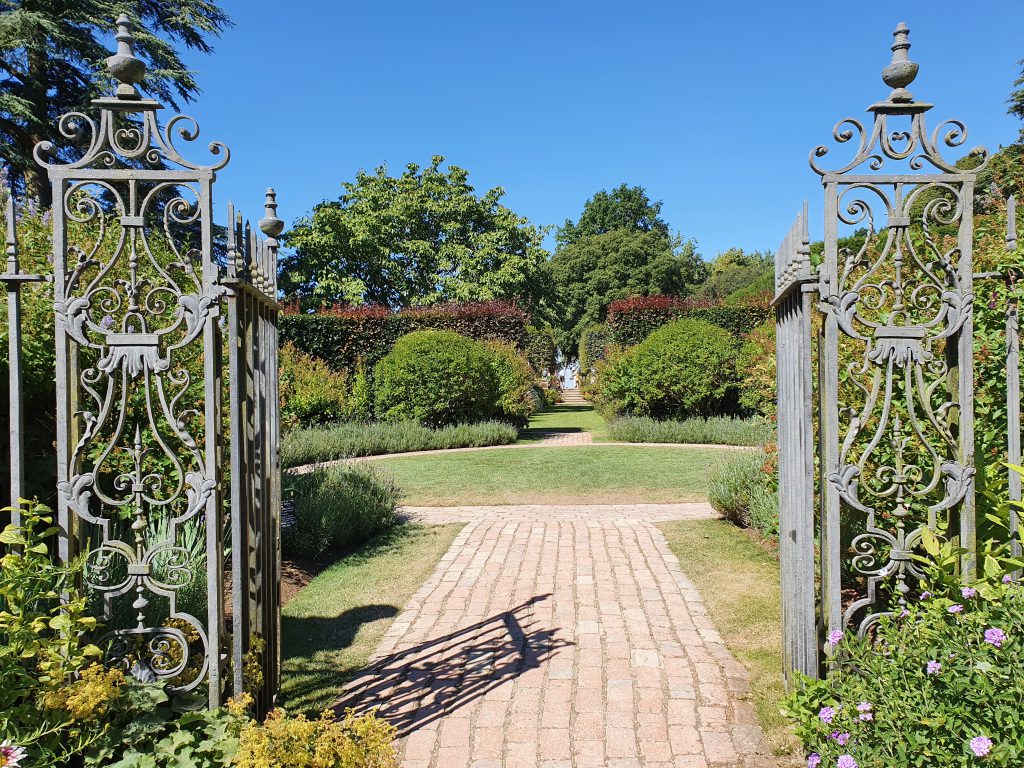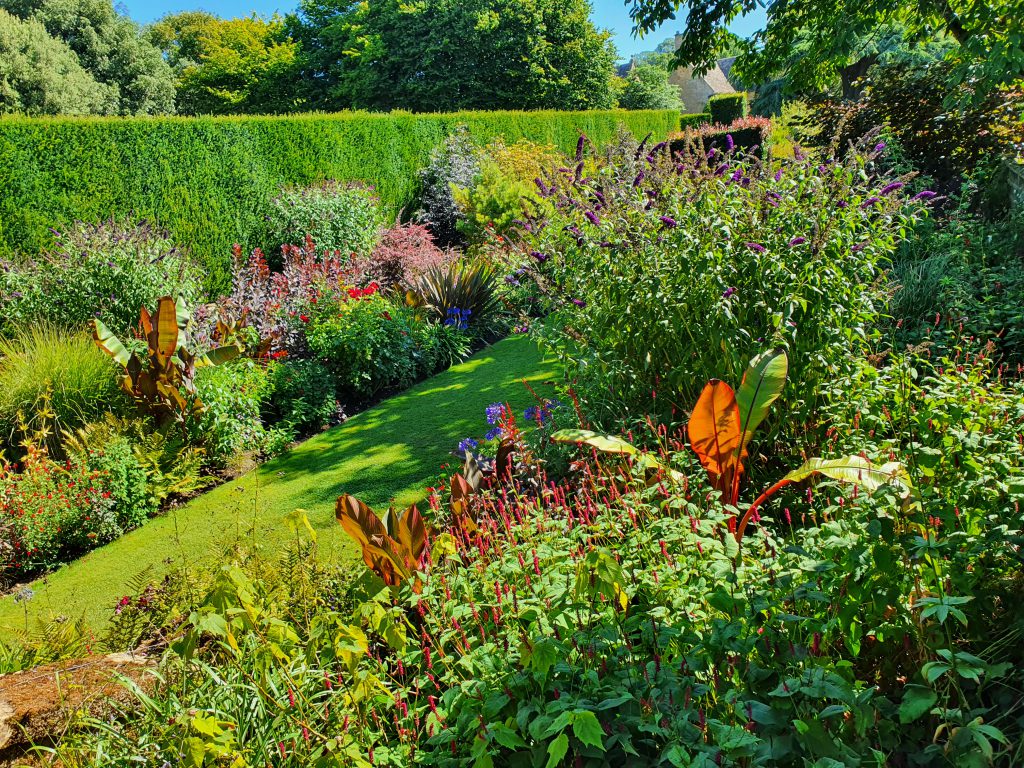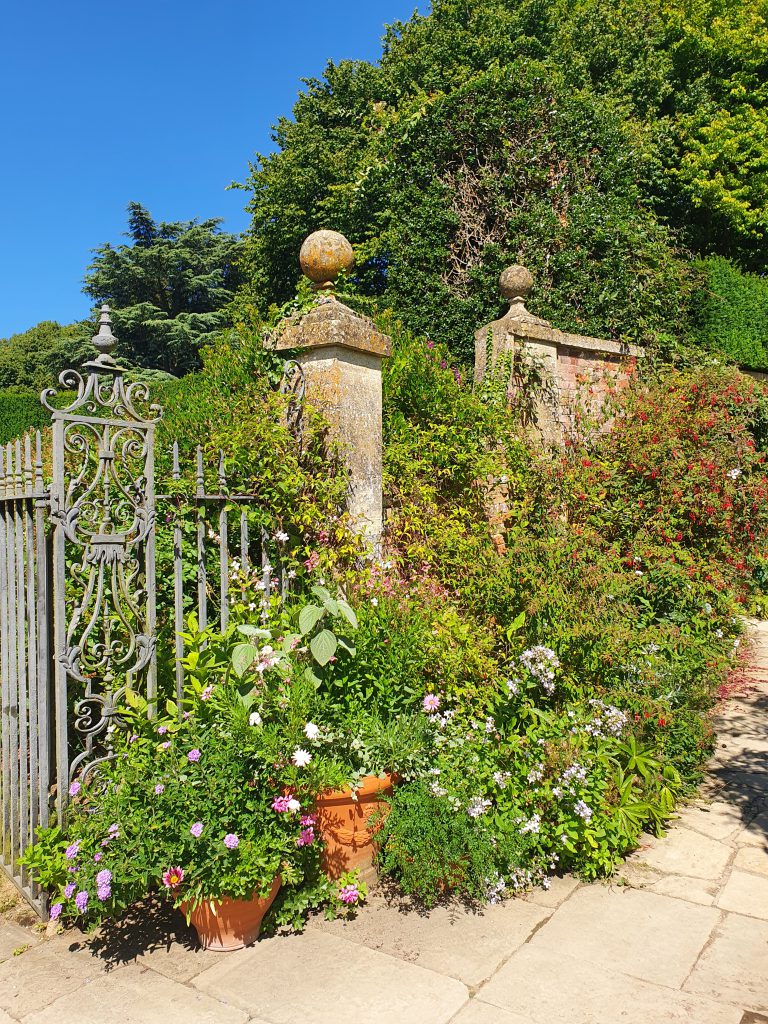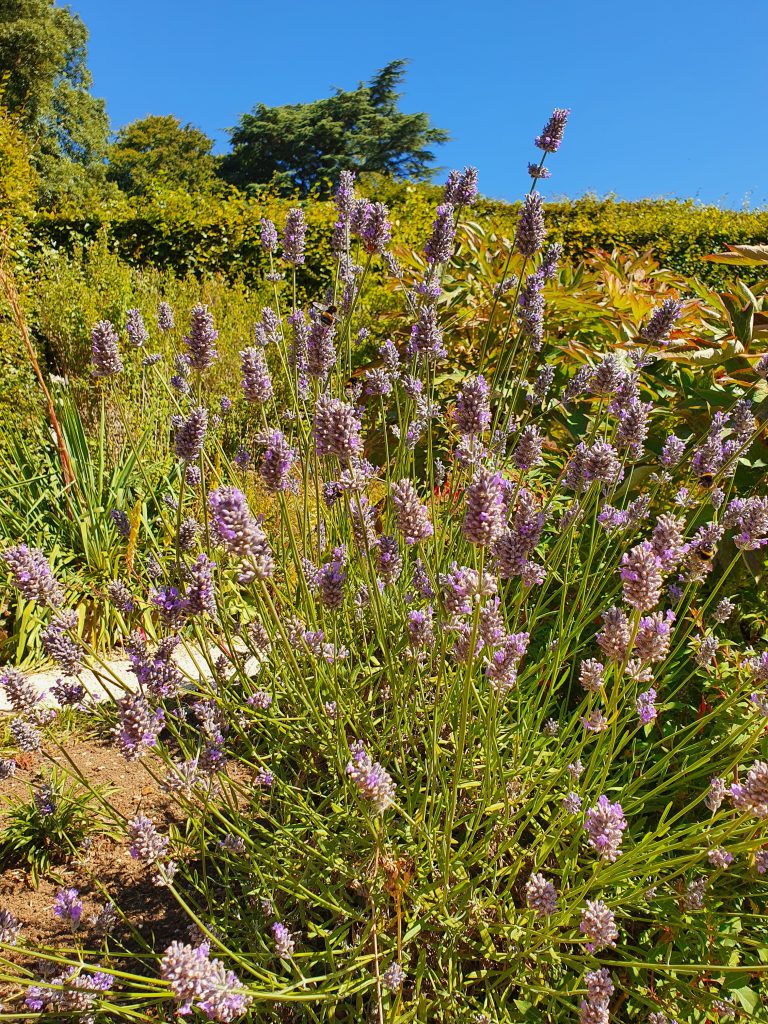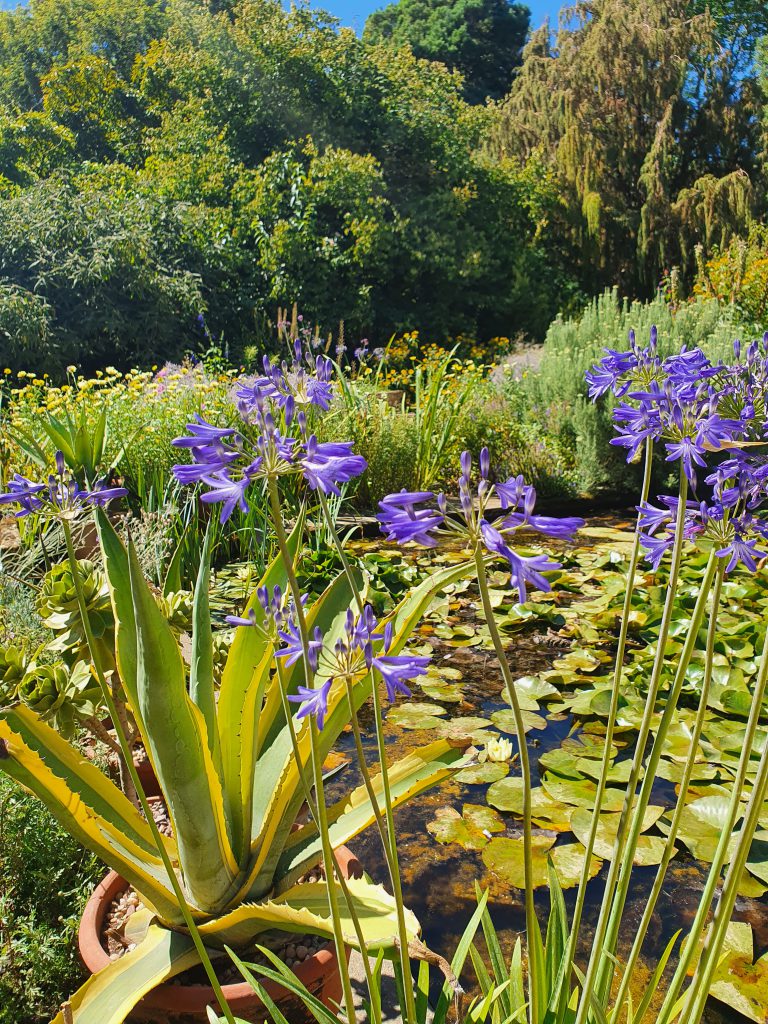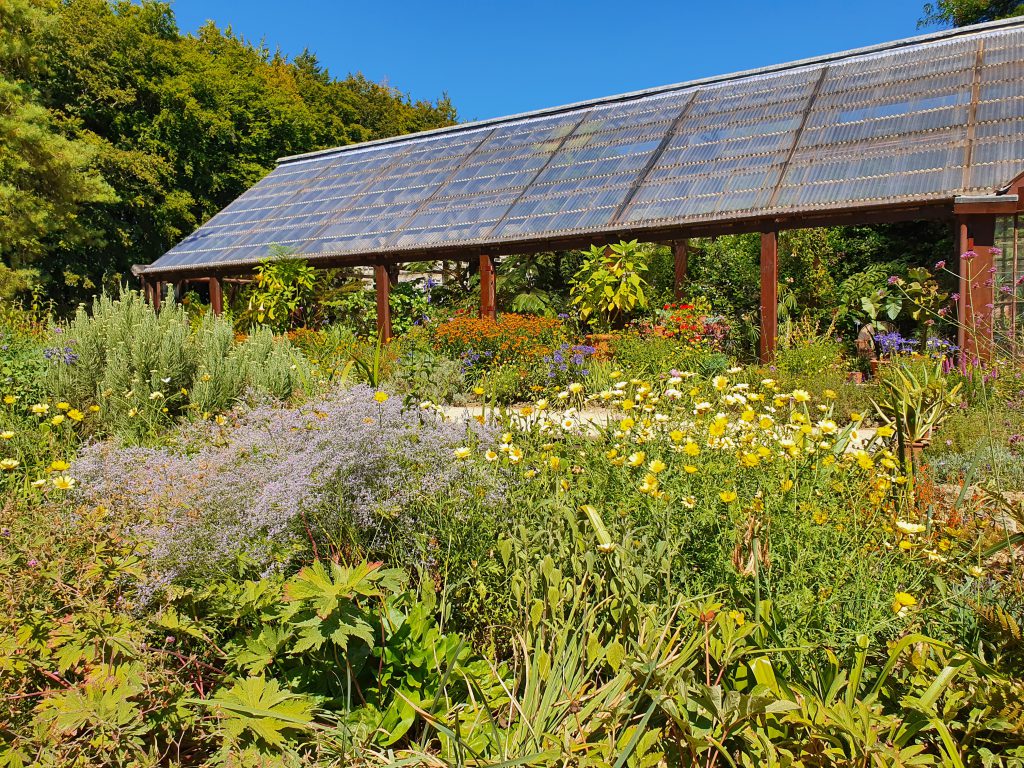 Again, because of the heat, we visit one village. Chipping Camden has been described in a guidebook as 'the region's single most attractive town'. It was very quiet when we visited at lunch time, which reminded me of those old French villages where everything stops in the midday heat.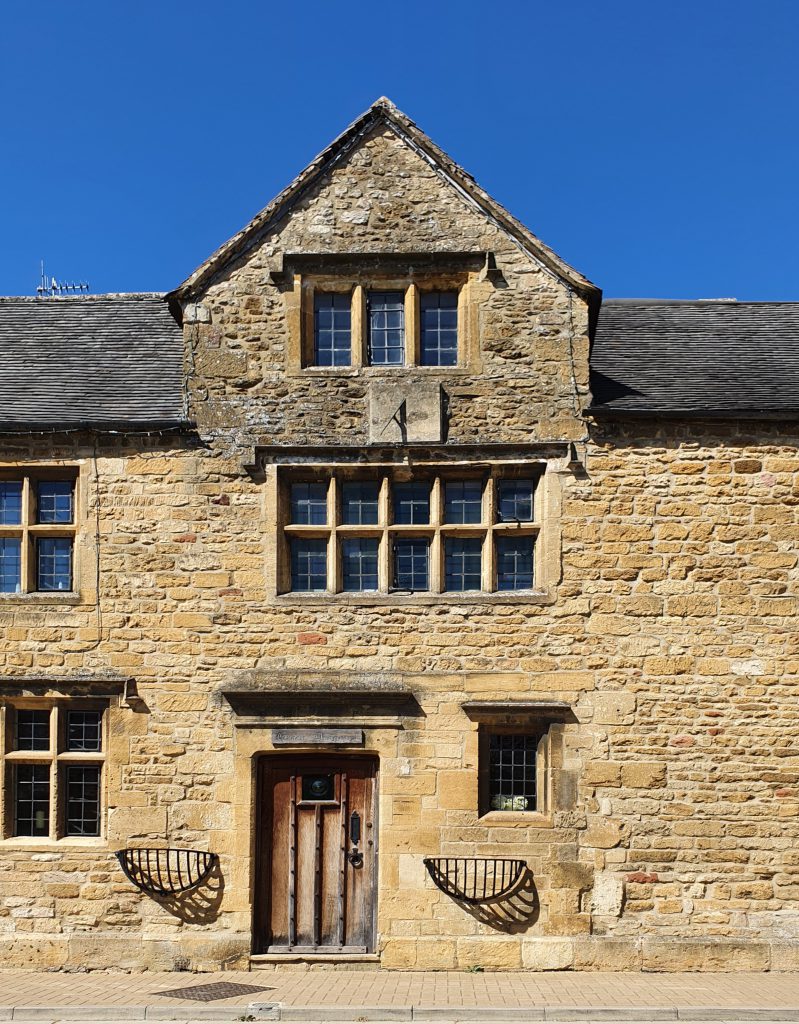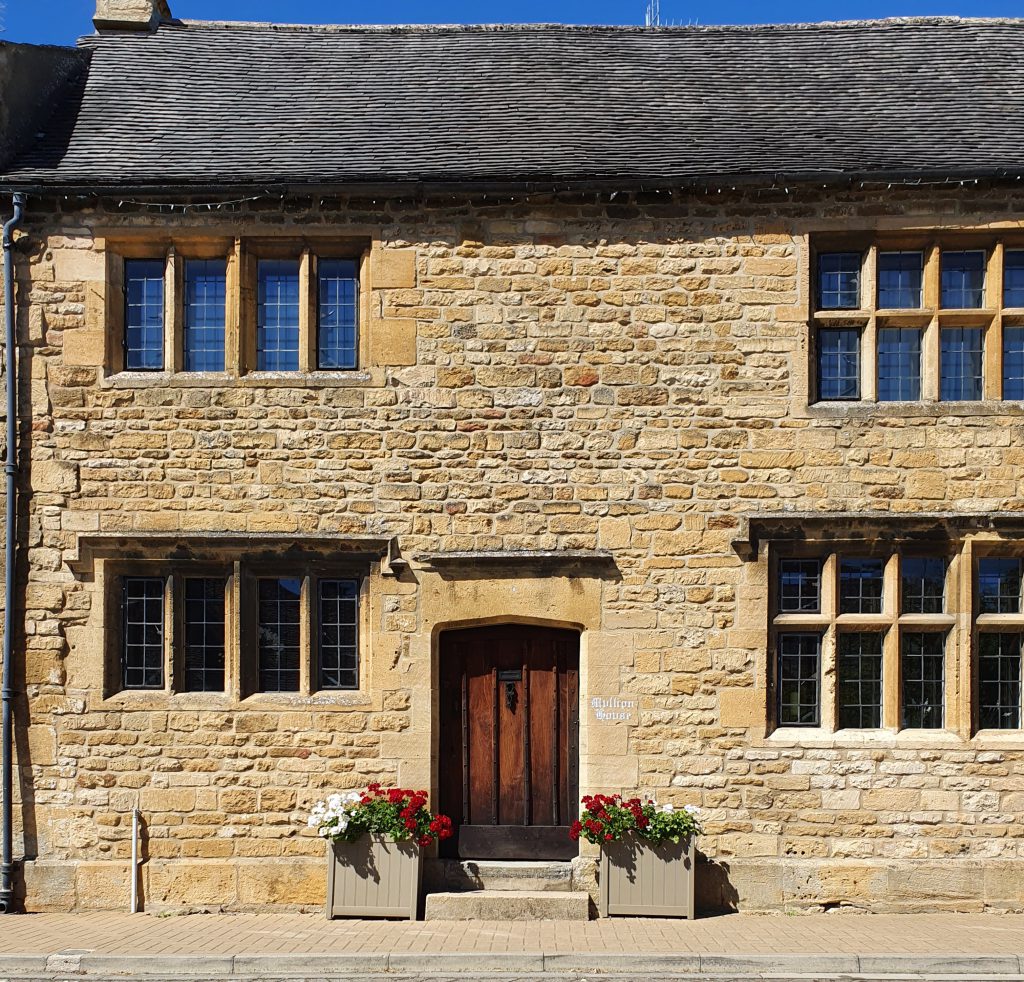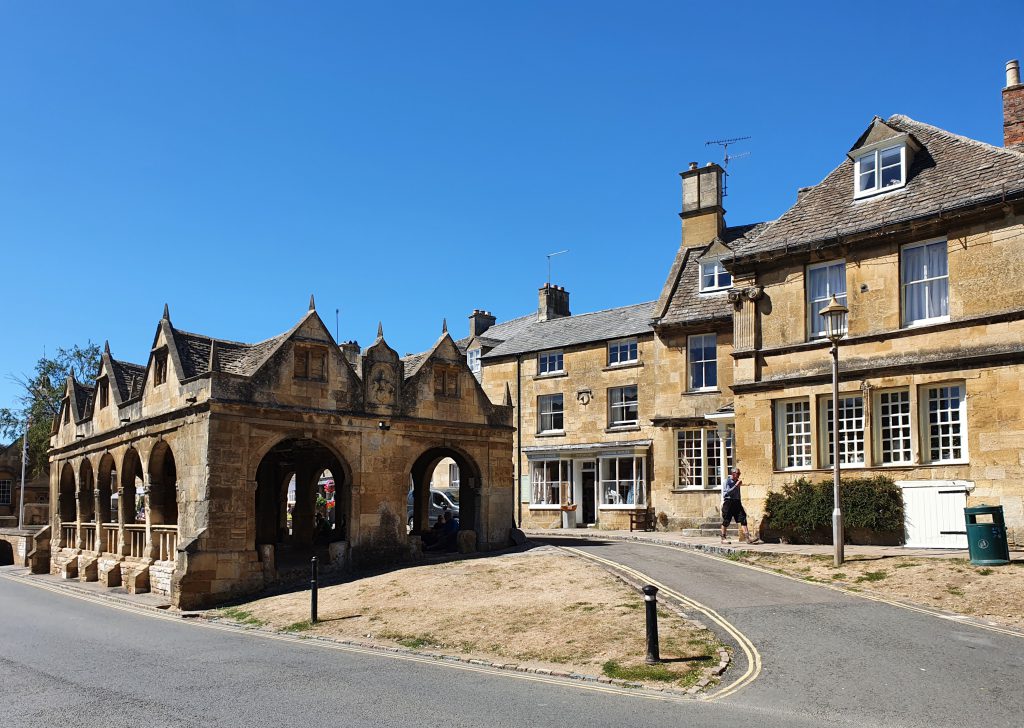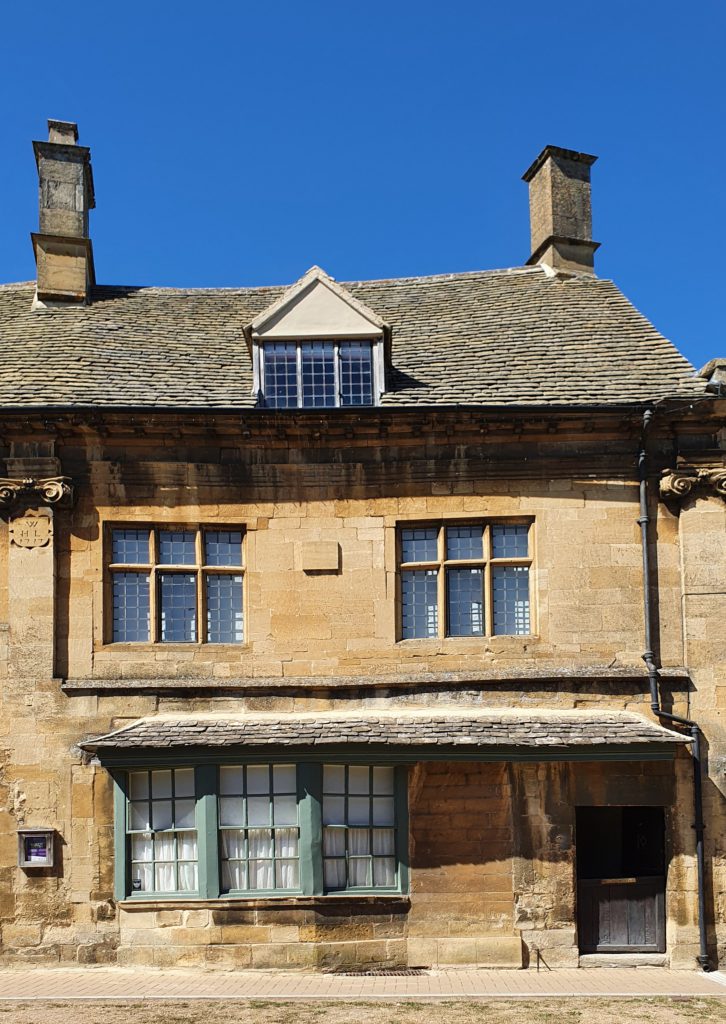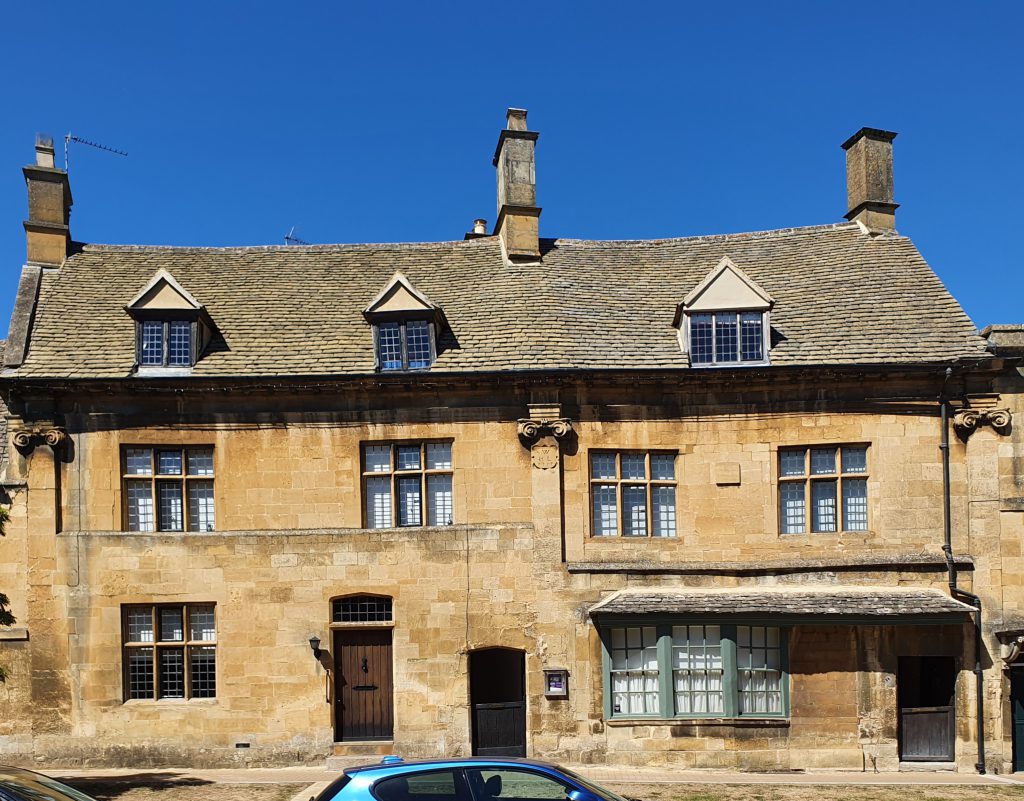 The Robert Welch Studio Shop, from where we get our cutlery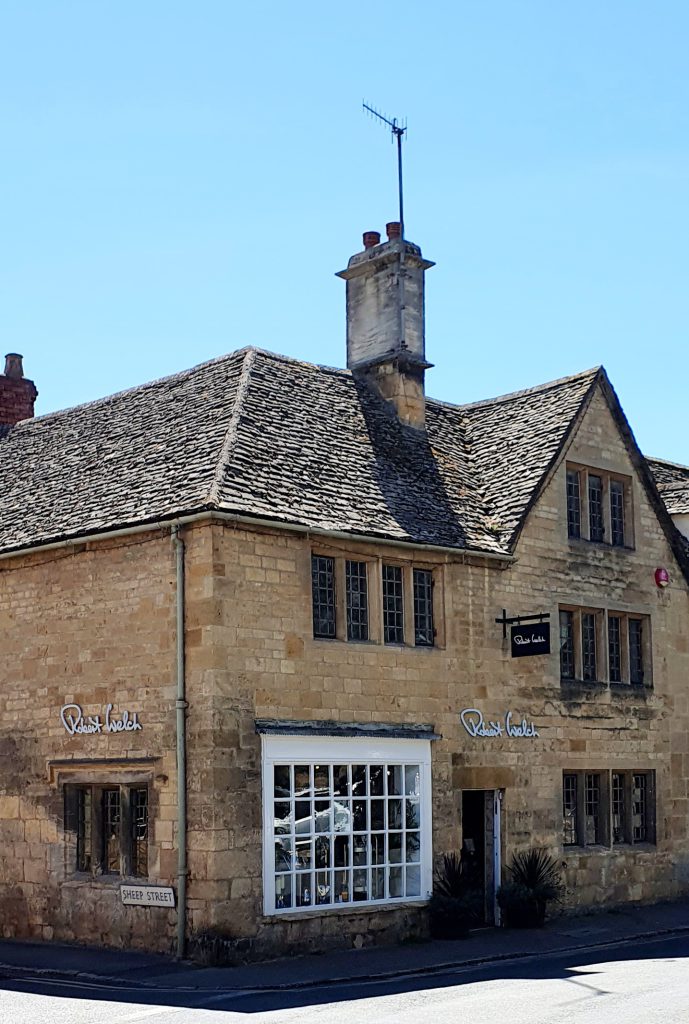 An extremely well preserved red telephone box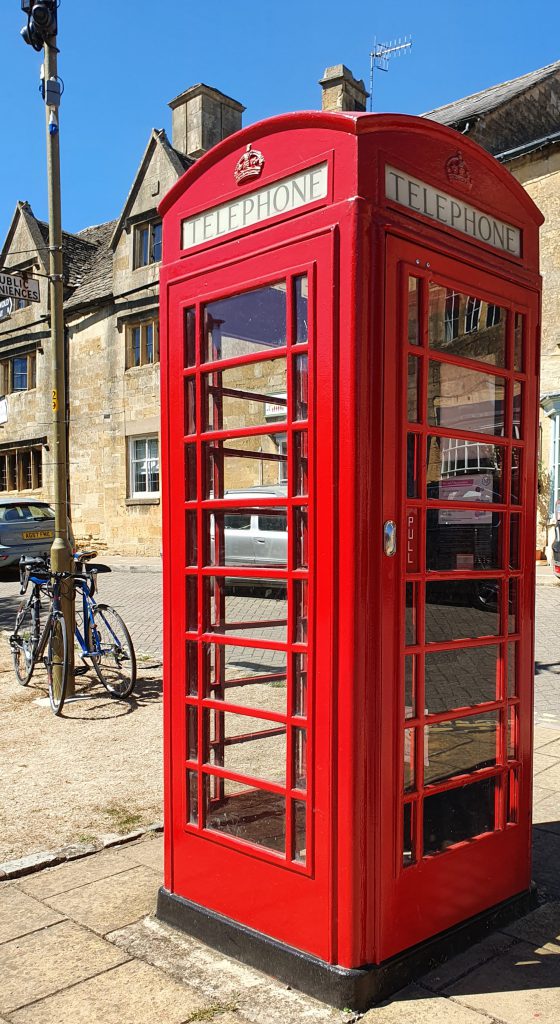 I saw some unusual hollyhocks growing against a wall of a cottage (recognising the buds and leaves). These are Alcea Peaches 'n Dreams and I am already thinking of growing some in the garden for next summer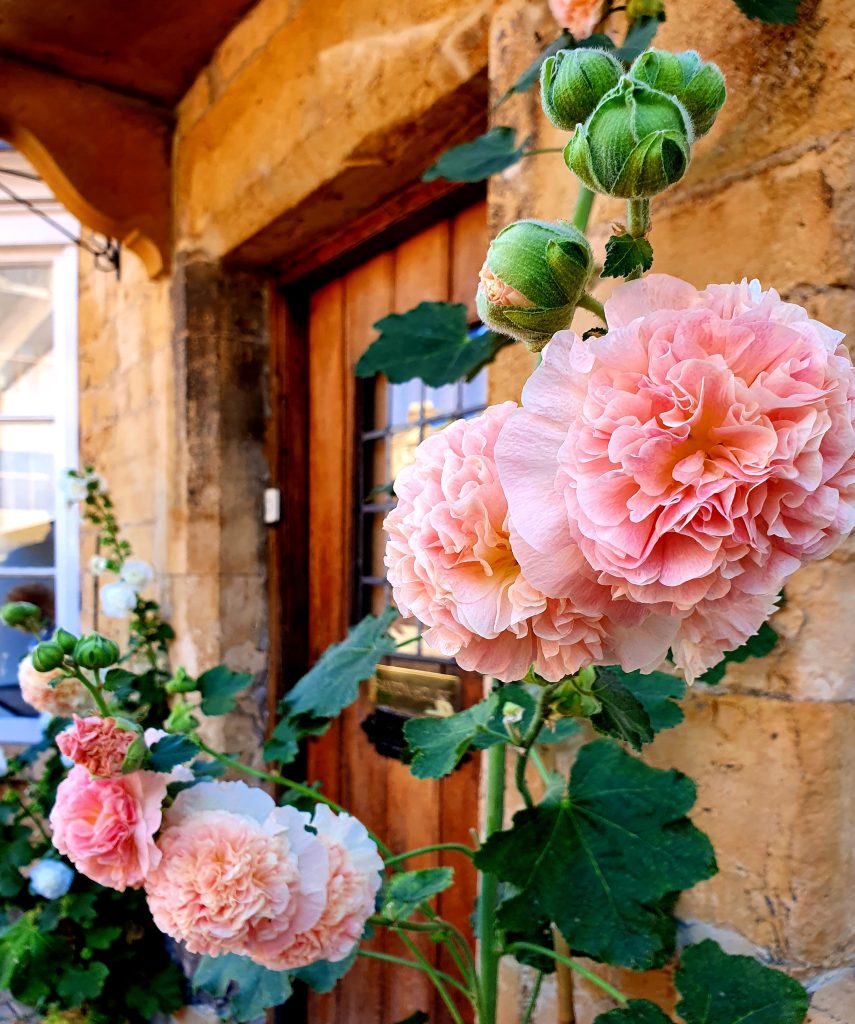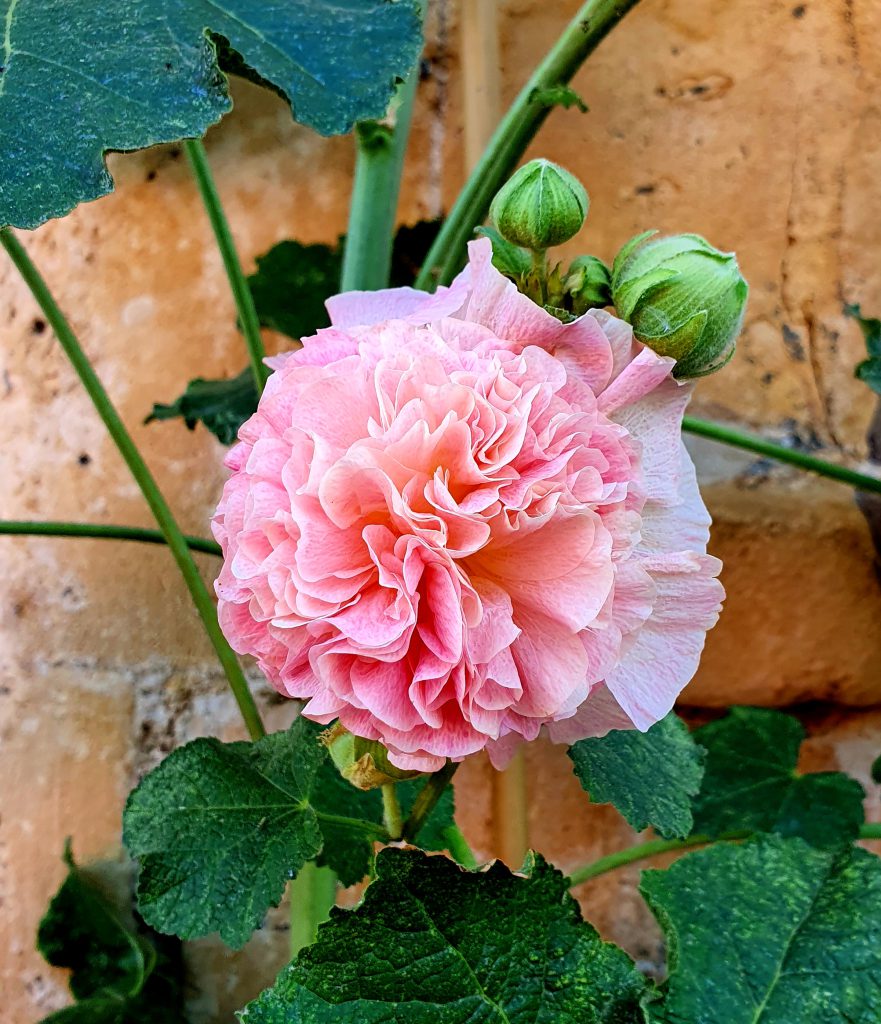 Our trip ends here and we head back to London. There are still so many more Cotswold villages and National Trust properties to visit, and I am glad we made a good start here.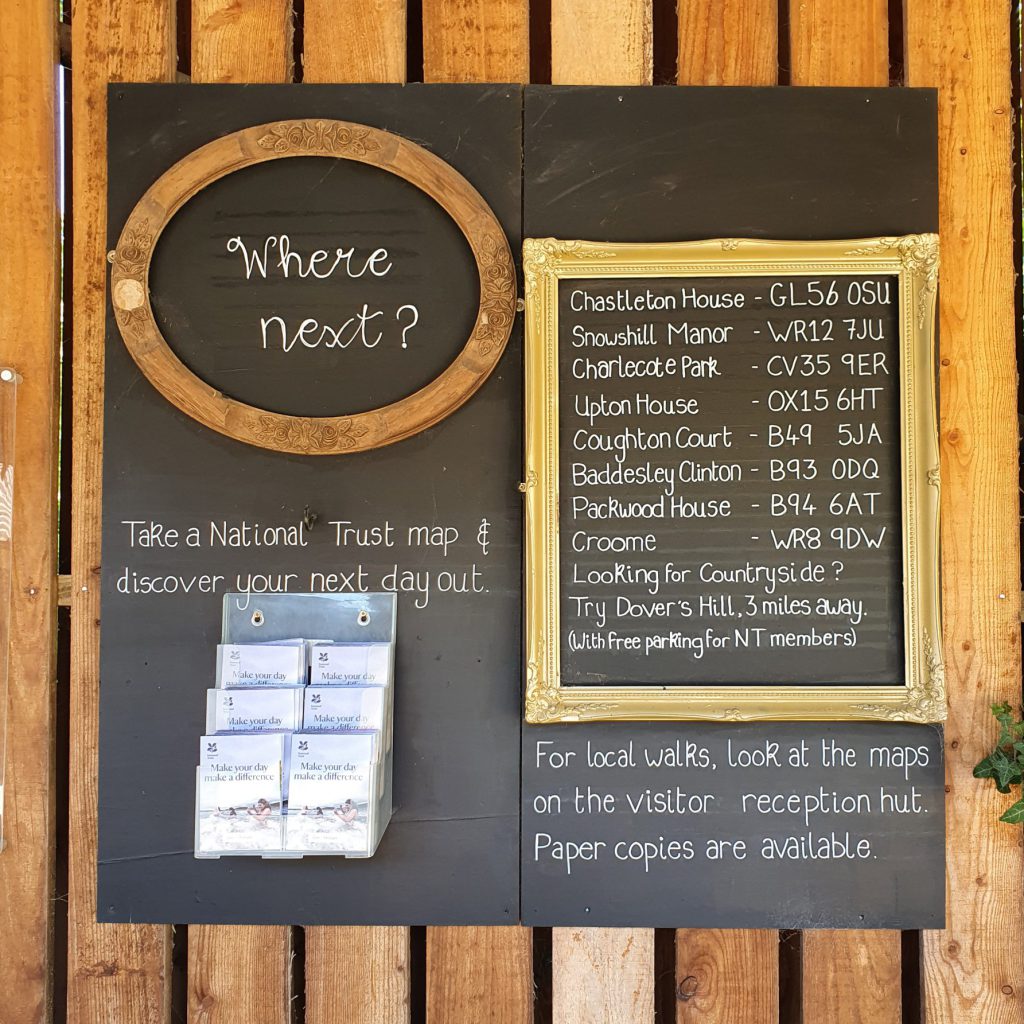 It is an extremely warm night as I write this and it is difficult to fall asleep. The cookbook author Nigella Lawson often confessed to midnight raids on her pantry or fridge, or through-the-night internet shopping binges for kitchen equipment. Both are quite dangerous so instead I look for plants and came across this website. I have never ordered plants through mail order but feel that this might be the way forward in planning what to grow, season by season.