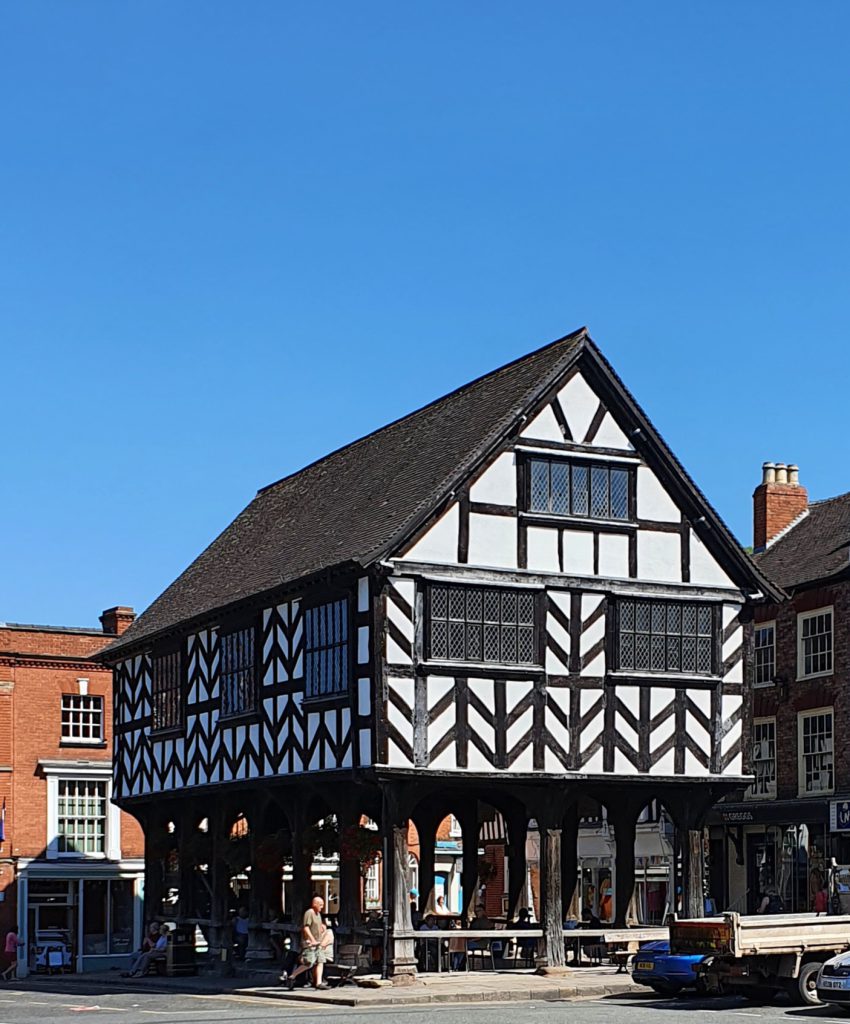 Ledbury's 17th century Market House
If I had to introduce overseas guests to the delights of the English countryside within easy reach of London, I would start with the Cotswolds. Mr Gochugaru and I have visited and stayed here several times and have happy memories of holidays with both sets of parents. Now that our parents are much older, I thought we should start returning with the next generation. They would have been too small then to remember the family trips.
Maybe my memory is a bit biased, but I don't recall the three-generation family holidays to be anything other than extremely pleasant. This must be because Mr Gochugaru and I were only in our early-30s then. Youth comes with a degree of inexperience and an attitude of not being so demanding. It was also the age of paper guidebooks and no internet, so we had to use our imaginations. Reality did not have to match the photo on Instagram (or indeed this blog), and we were always so pleased to have arrived in a certain village described as pretty or charming or rustic.
These days I need assurance of a minimum level of comfort and no mistakes when dining out. It is not always easy to get things right but we do ok, mainly because Mr Gochugaru is still so patient and a good travelling companion. Our roles are quite set: I choose where to stay and eat, and he chooses the villages to visit and drives us there.
A good place to start for a three-generation family get-together would be The Fish Hotel or Foxhill Manor in the 400-acre Farncombe estate, near Broadway. After we left Ludlow, we visited the market town of Ledbury in Herefordshire. On to Cheltenham where we had lunch with friends who live there. After that we passed by Winchcombe and then stopped in Broadway. The distances between town are not huge and it is possible to visit a few places in a day.
LEDBURY
There is a renowned restaurant in London called The Ledbury where I ate 3-4 times before its Michelin rating, before the pandemic and before its take-it-or-leave-it £185 Tasting Menu. I can actually afford to take it but wonder if (Chinese sensibilities here) paying close to £700 for food, wine and service for two people is really what I want to do. The straightforward answer is No, because I would much prefer a weekend in the country instead.
Ledbury the town is lovely. Two places I would recommend: Tinsmiths for all manner of household goods and furnishings and Malthouse Cafe and Gallery in Church Lane, because I saw many people queueing to get in.
Church Lane leads towards the parish church of St Michael and All Angels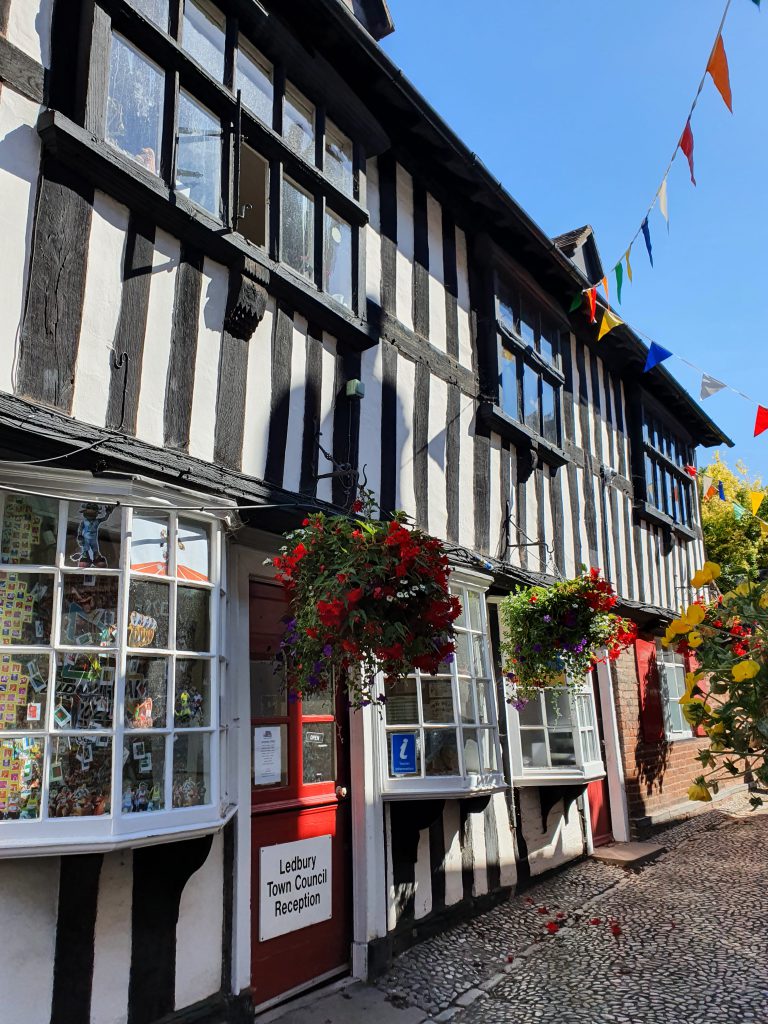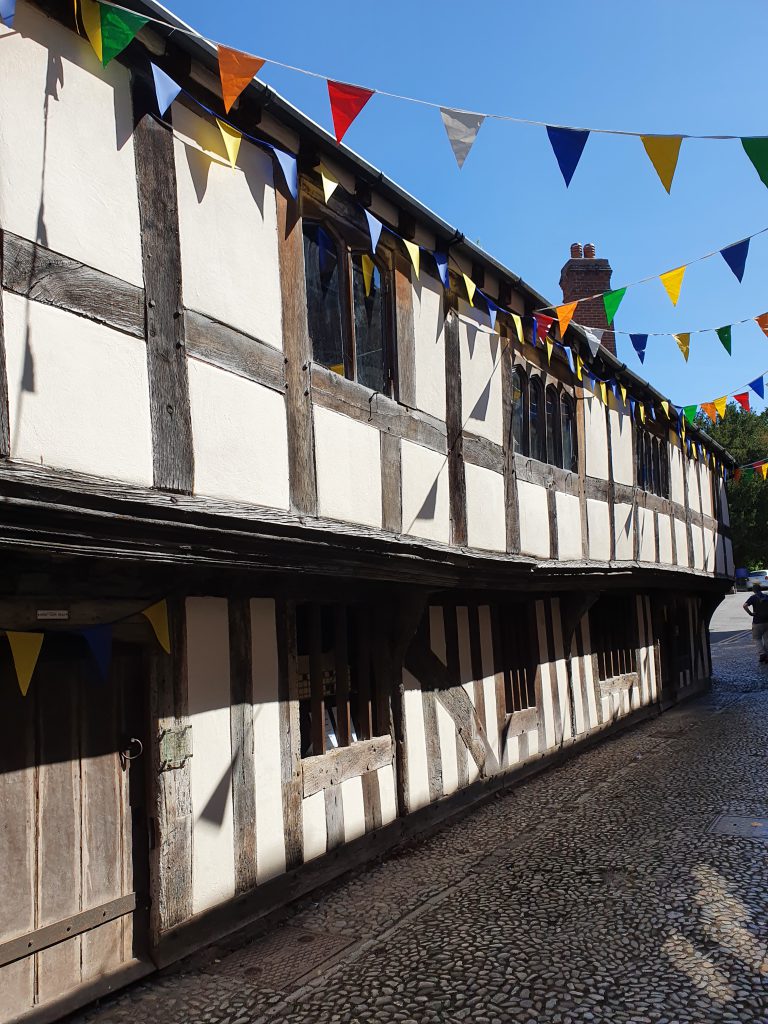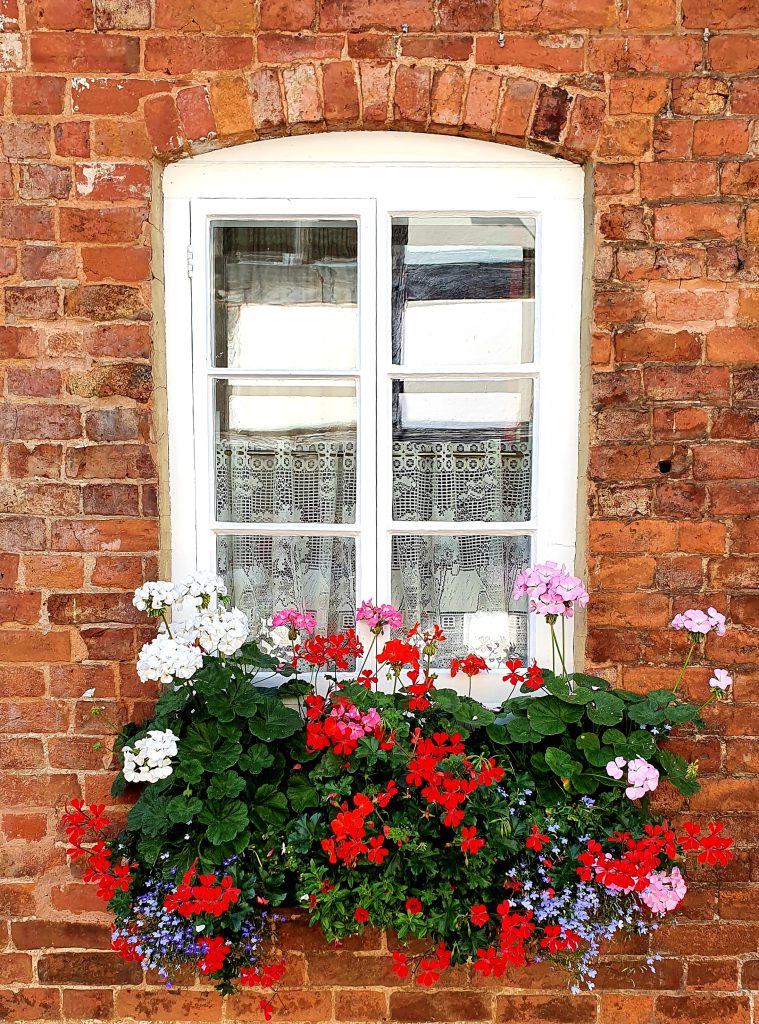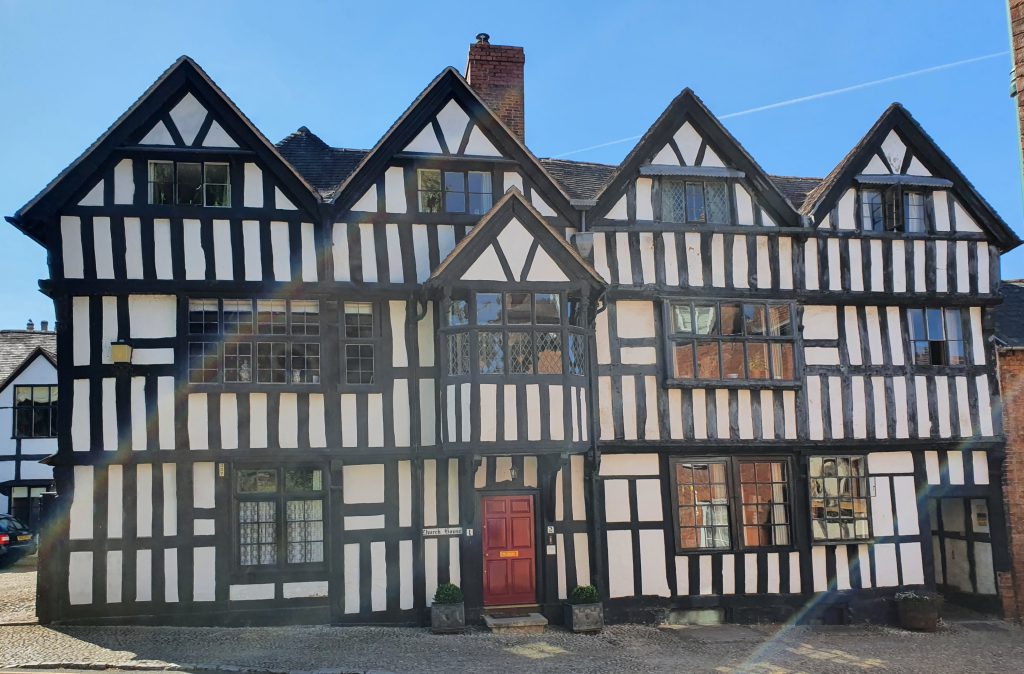 WINCHCOMBE
This is the first Cotswold village I stayed in with my in-laws and Juniors 1 and 2. Mr Gochugaru went to work in Cheltenham when his company first set up an office there 25 years ago. Memorable because Junior 1 drew all over the wall of our rented cottage and my in-laws and I spent a whole evening washing it off.
I am sure we visited Winchcombe Pottery because I was a huge fan of Cranks in the 1980s and much admired their serving bowls and plates. I cannot remember if I bought anything (and if I did it is no longer with us) but I still buy similar pottery from John Leach Pottery at David Mellor Design.
Flower trough in Winchcombe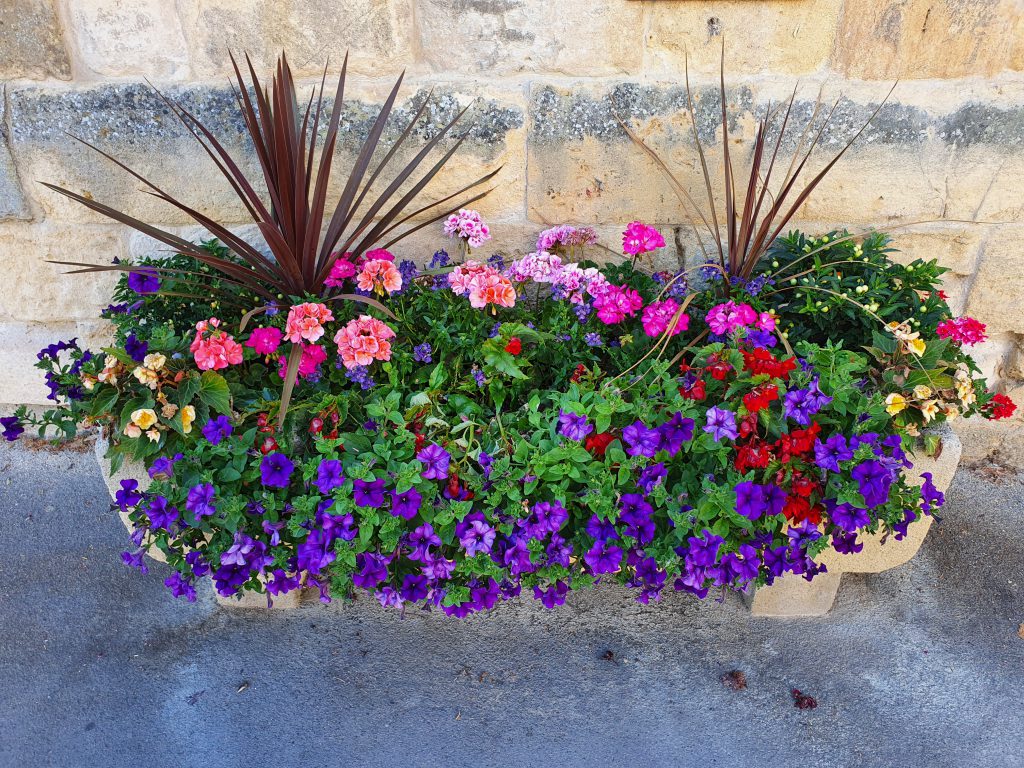 BROADWAY
Another lovely Cotswold village, located in Worcestershire, with many hotels, restaurants and places to visit. One thing we noticed during this trip was that none of the villages were crowded, and we think this is because of the very hot weather keeping people indoors instead of outdoors. Or maybe everyone is abroad after a few years of non-travel owing to the pandemic. In any case we had the street and shops to ourselves. If you are looking for stylish gifts, try Cotswold Trading on the high street.
Broadway Deli, where I bought some fat and juicy French garlic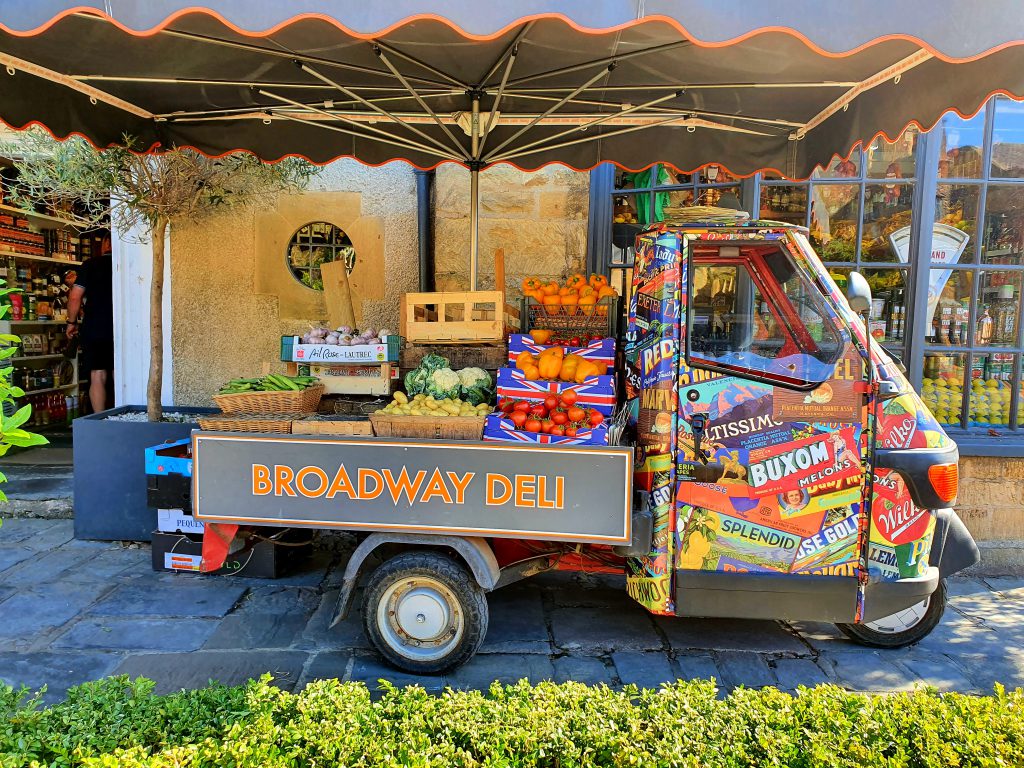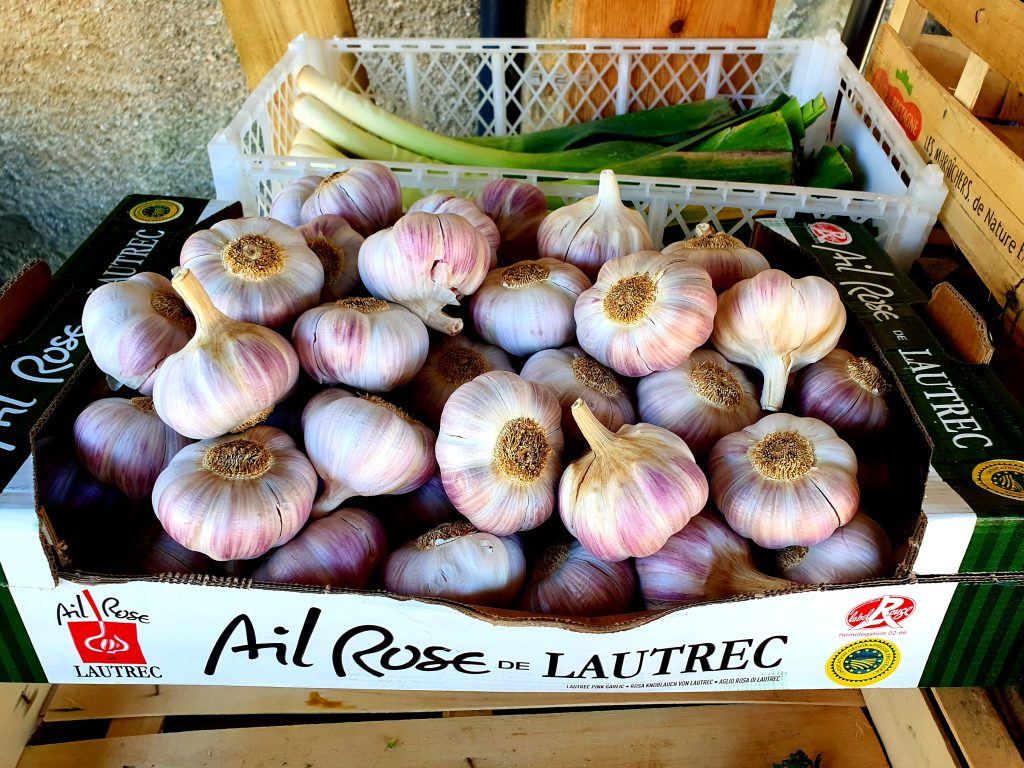 We stayed one night at the Fish Hotel. I toyed with the idea of staying away from London an extra night, but we decided that the Cotswolds is so easy to access that we would plan another separate trip soon.
Driving in to the Farncombe Estate with its poplar lined avenue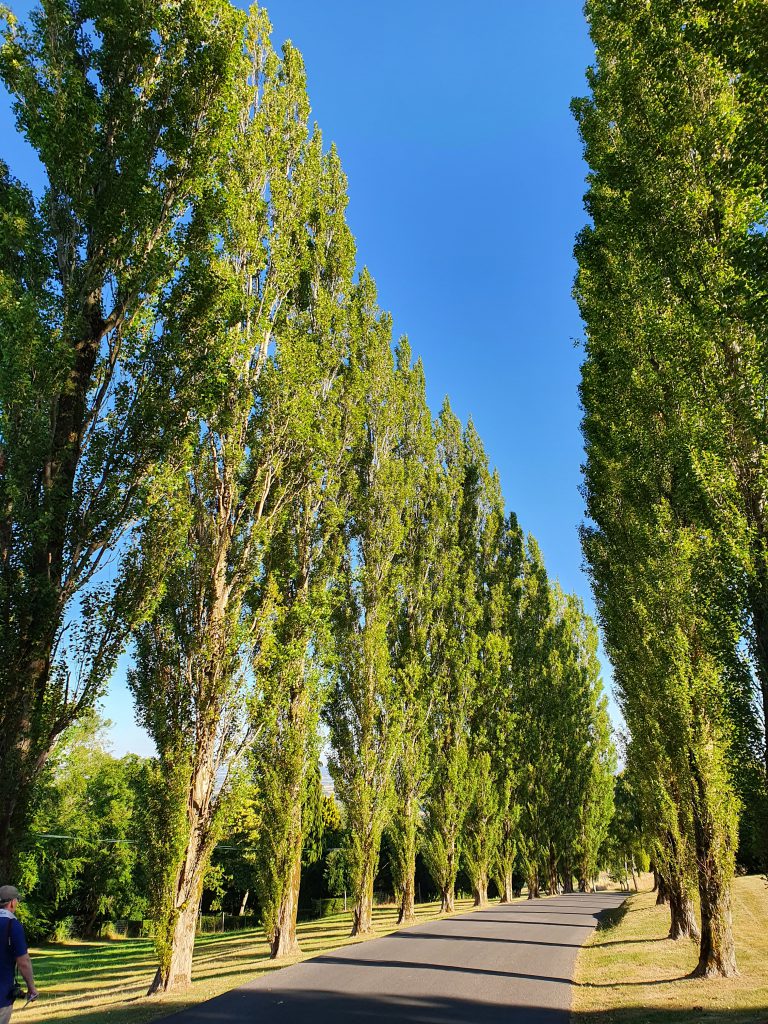 Entrance to the reception area of the hotel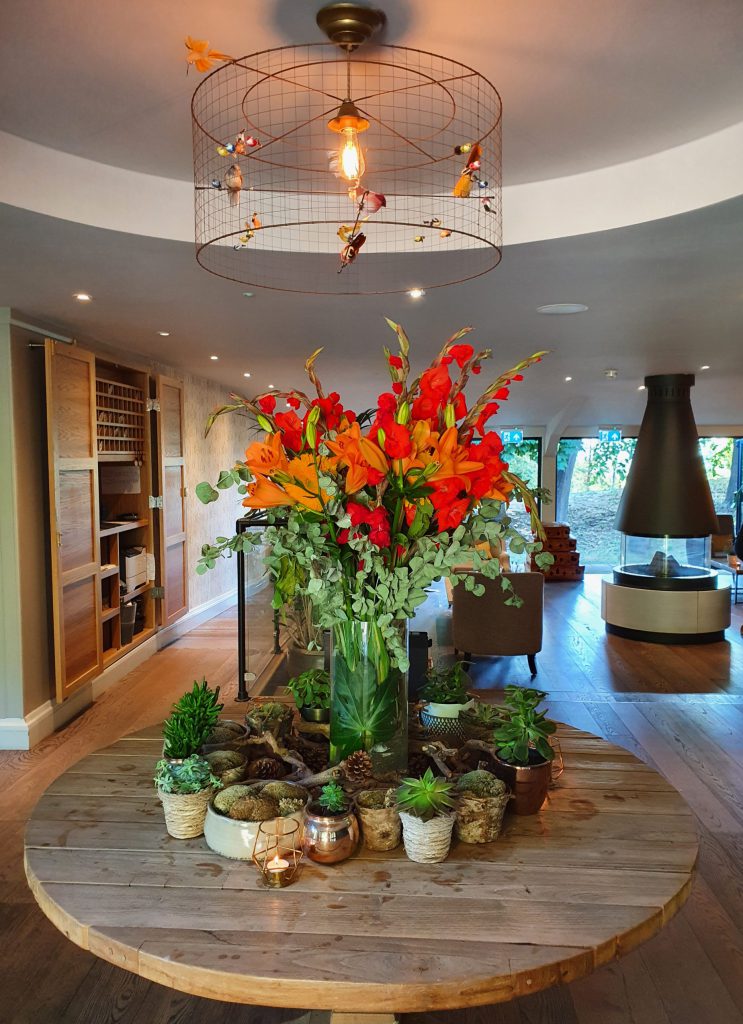 A view on our morning walk the next day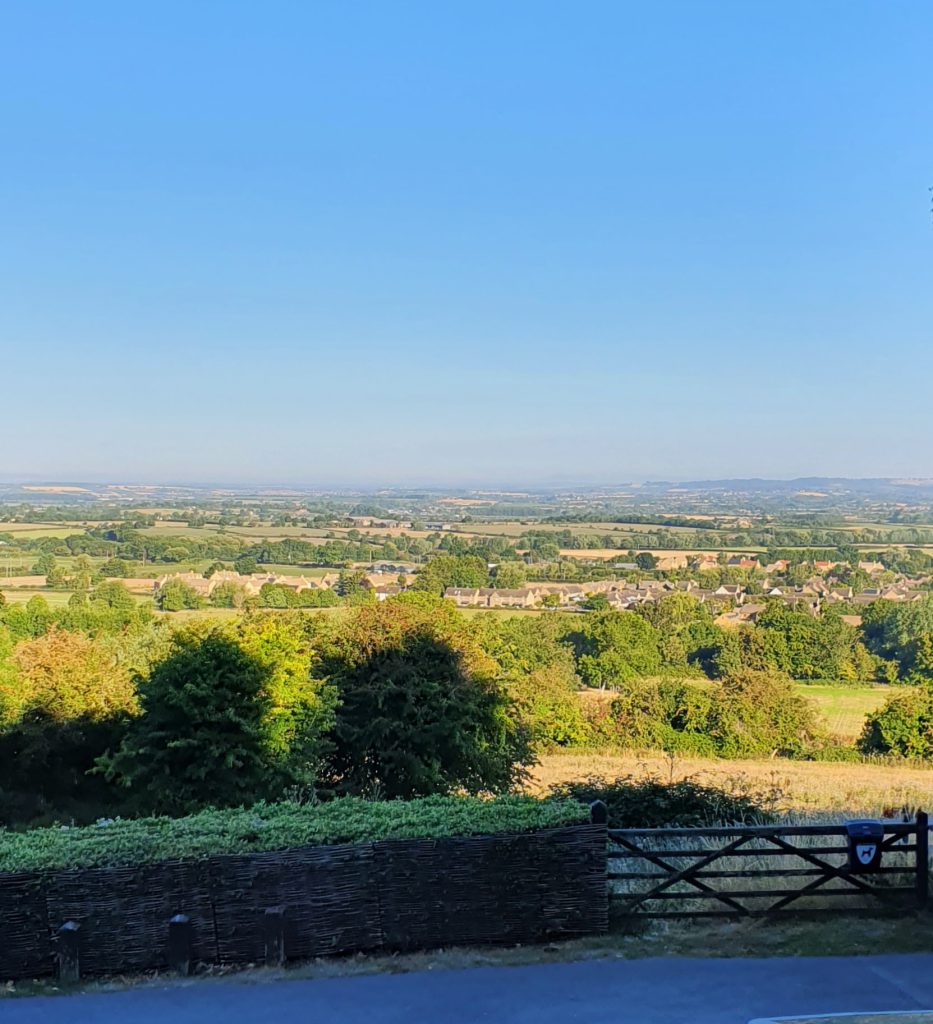 What I liked about the Fish Hotel:
1) as soon as I booked, I received a personal email from the hotel going through details of my online booking, and checking if I had made dinner reservations and whether there was anything else they could help me with
2) I was not given a specific check-in or check-out time, which made for a relaxing start and end to the stay
3) there are a few walks starting from the hotel: maps are provided, as well as wellingtons and water
4) there is an outdoor terrace to the on-site restaurant so you can sit outdoors in fine weather, overlooking mature trees
5) the are many separate seating areas, indoors and outdoors, where you can gather together with friends and family for a drink and catch-up
This was a hastily planned trip and I travelled without using a printed guidebook. I realised I still like paper books. A suggested guide and road atlas:
The Rough Guide to Cotswolds, Stratford-upon-Avon and Oxford (4th edition), published by Rough Guides, ISBN 978-1789197044
Great Britain A-Z Road Atlas 2023 (A4 Spiral), published by Geographers' A-Z Map Co Ltd, ISBN 978-0008528720.
The next post features more of the Cotswolds: National Trust Hidcote Manor and the village of Chipping Campden.