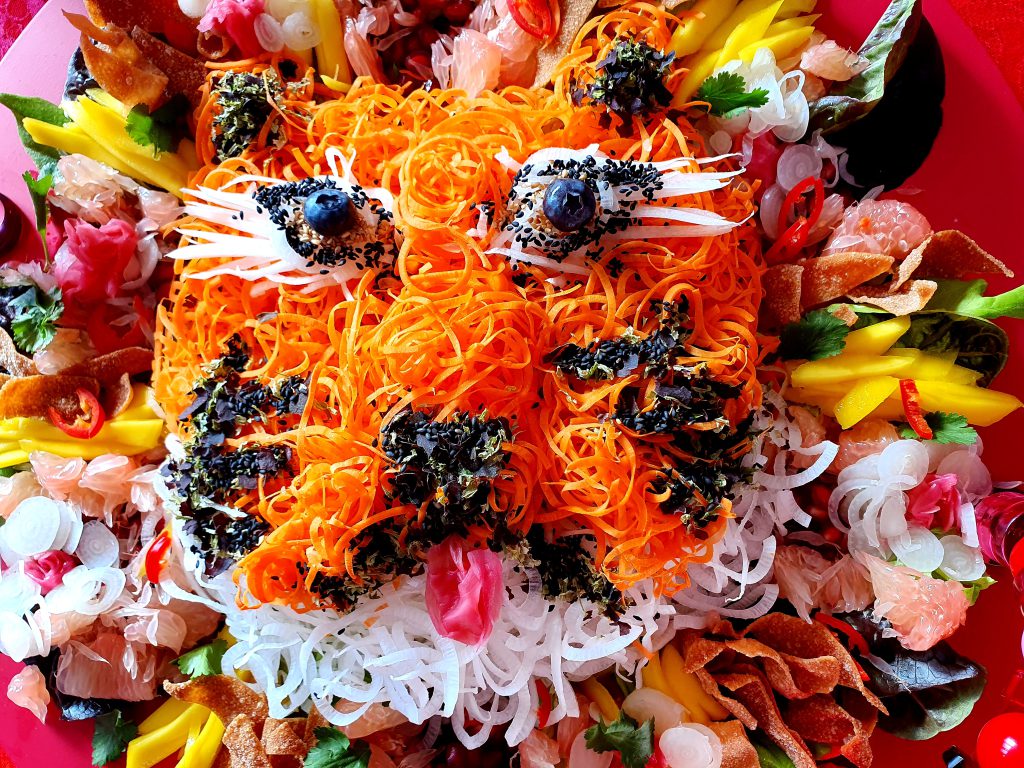 It is the Year of the Tiger, according to Chinese tradition. What a good reason for Junior 2 and Niece Number 2 to get creative with making this year's Yee Sang. Here is a recap of the recipe.
For the Yee Sang:
Wash and refresh two heads of radicchio (or red oak leaf / ruby gem lettuce) and one head of butter lettuce. This will line the tray.
Start with sensible quantities of spiralized carrot, daikon/ mooli and shredded unripe mango. This will form the backbone of the dish.
Add smaller quantities of peeled pomelo, pomegranate seeds, fresh coriander leaves and shredded spring onion.
For additional sweet-sour flavours add pickled sushi ginger and thinly sliced pickled silverskin onions.
For nuttiness add chopped roasted unsalted peanuts and toasted sesame seeds.
For real crunchiness slice some dumpling skin and deep-fry to make the crackers. I have found that dumpling skins made from glutinous rice flour are better for this than skins made from wheat flour.
Add one or two sliced chillies (or one red and one green) for a shot of heat.
Finally for the je ne sais quoi moment, add the secret ingredient of really finely shredded lime leaves. You need to take the centre stem off the leaf then place them in a stack and using your sharpest knife, slice them as thinly as you can.
For the Dressing (for a 6 person salad, so please double or triple as necessary)
200g plum jam
2 tablespoons lime juice
Lime zest
1/2 tablespoon rice vinegar
Tiger, tiger, burning bright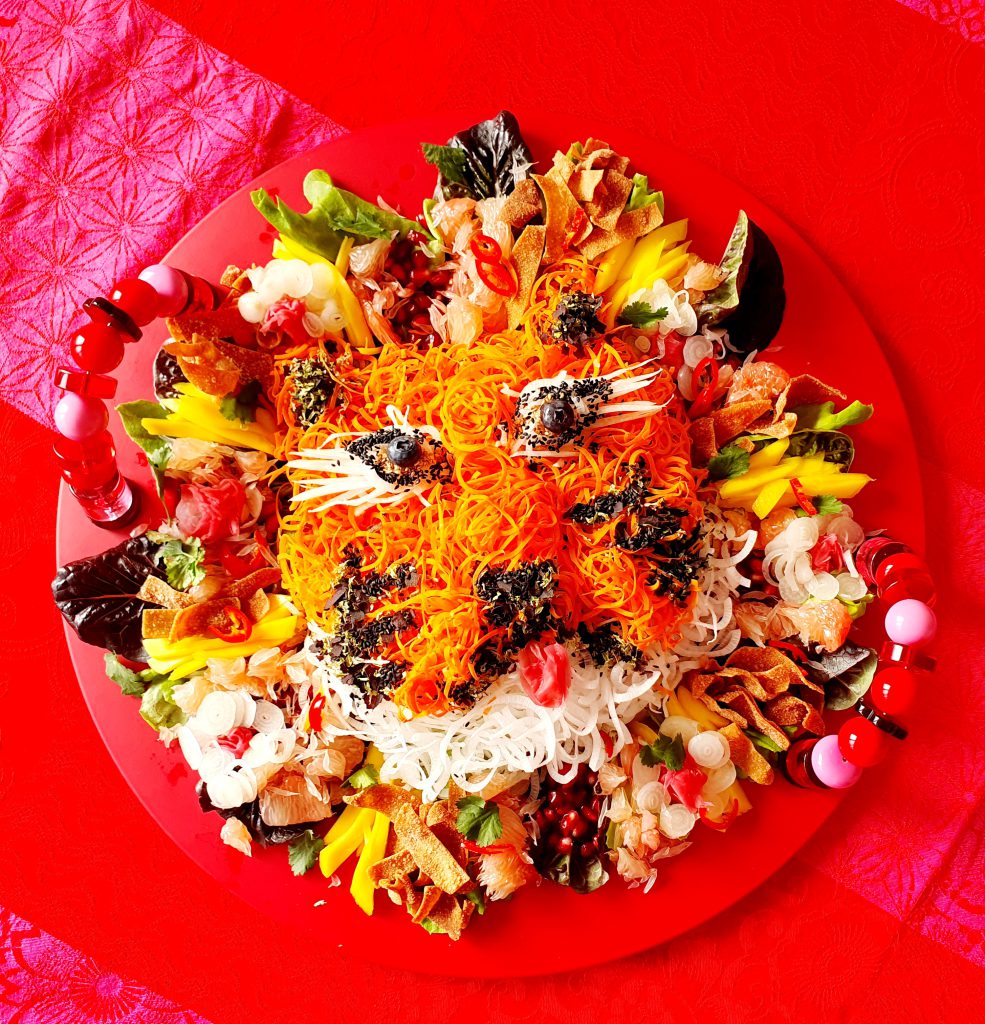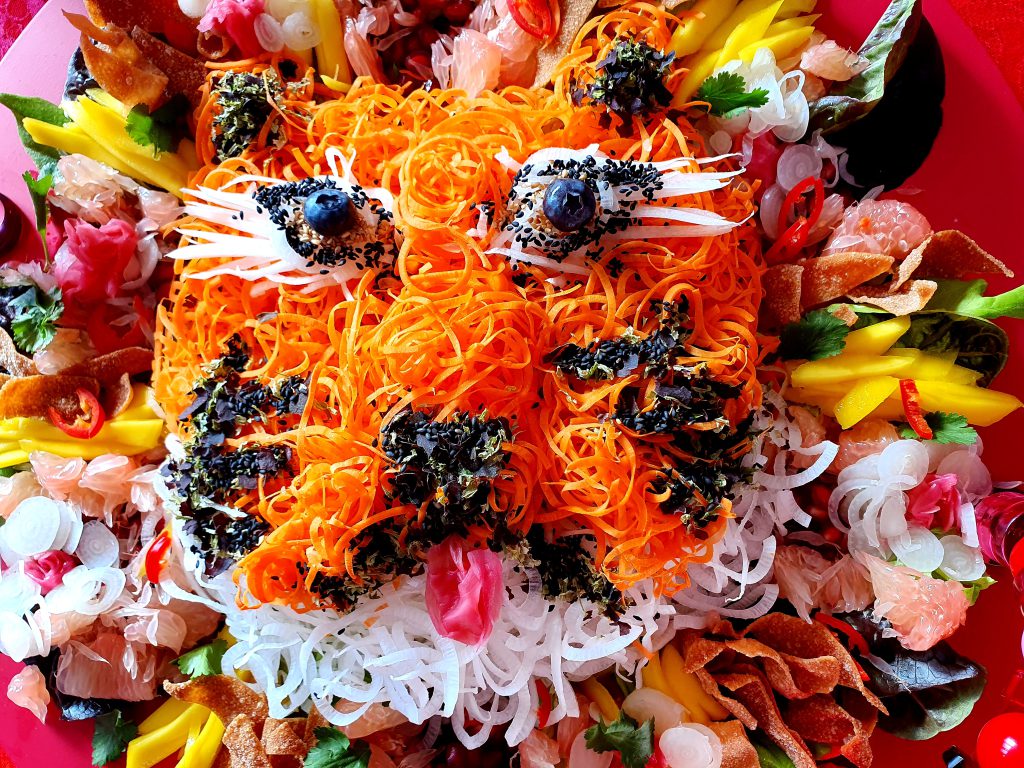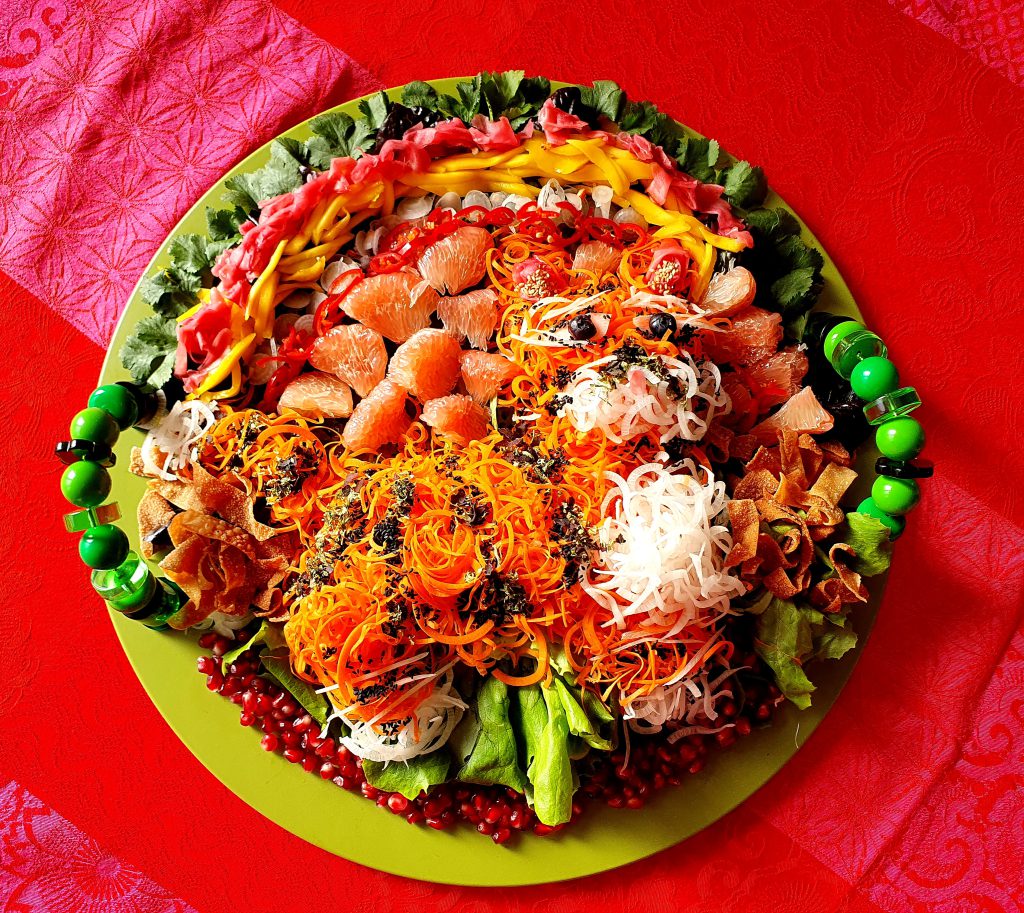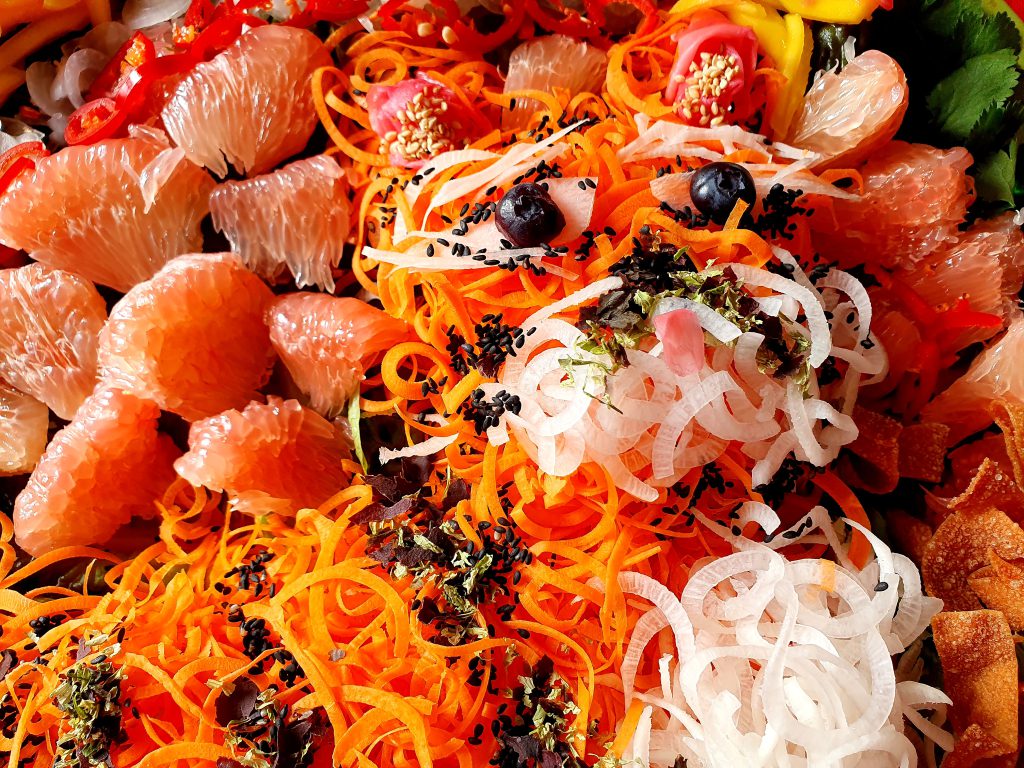 Here's one from an earlier practice session, of Elva the cat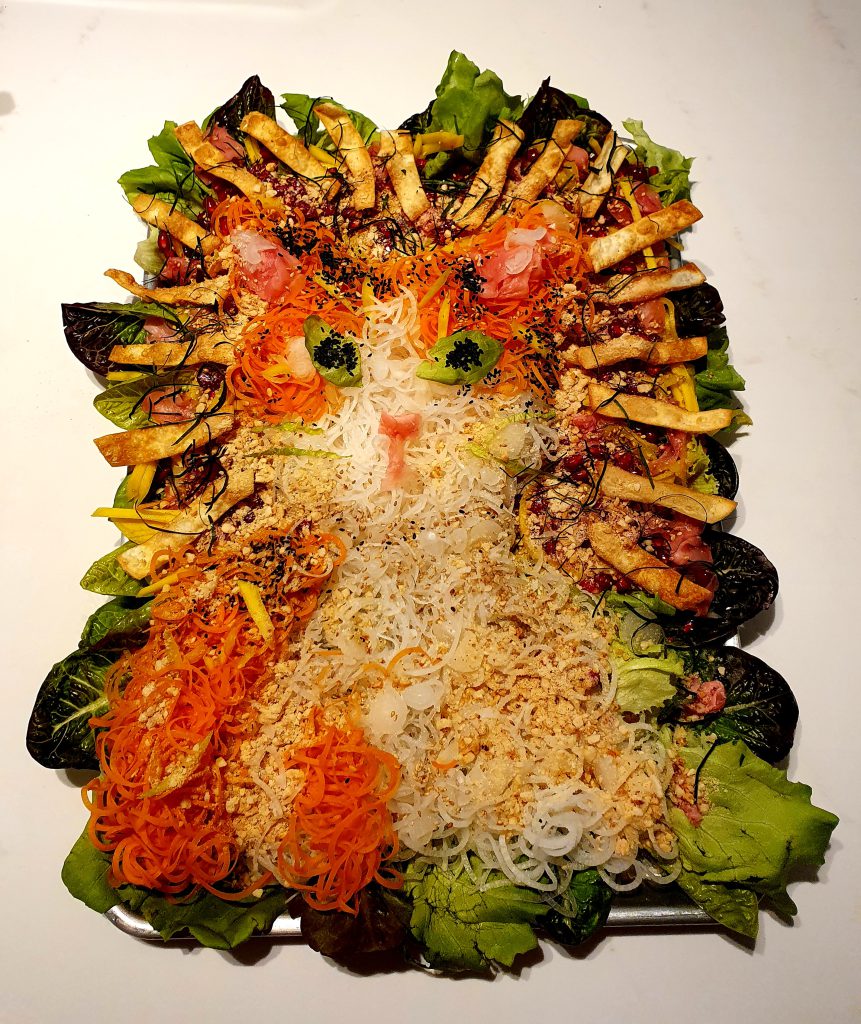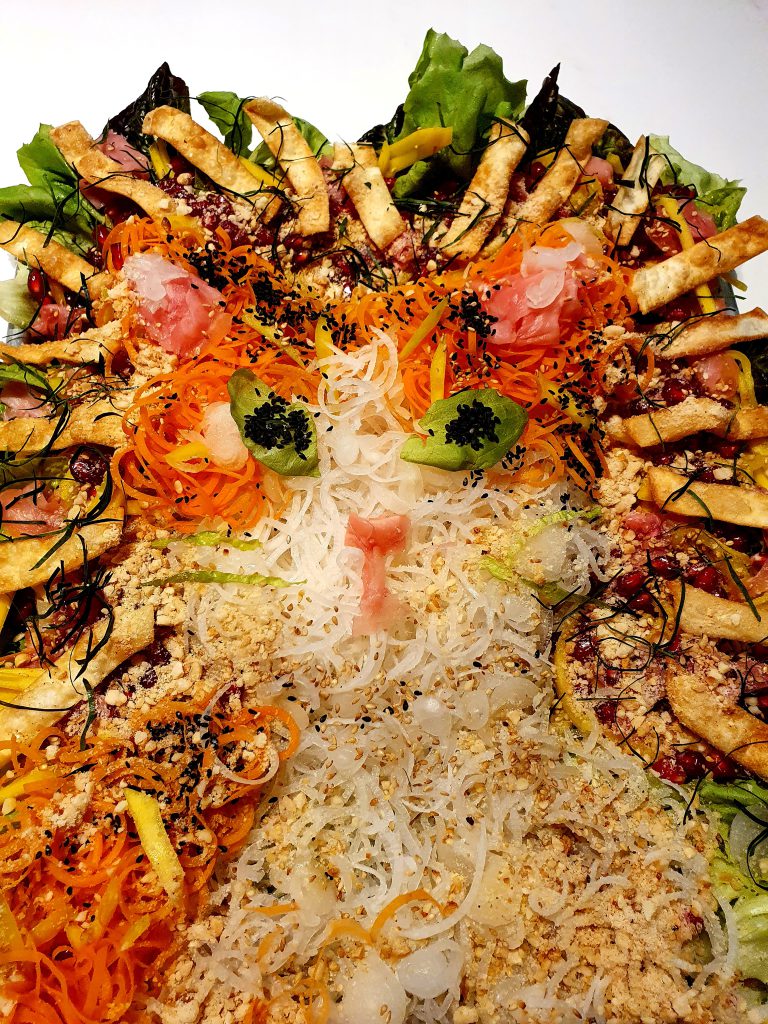 Some broccoli and Portobello mushroom salads to go with the pulled pork and baked whole salmon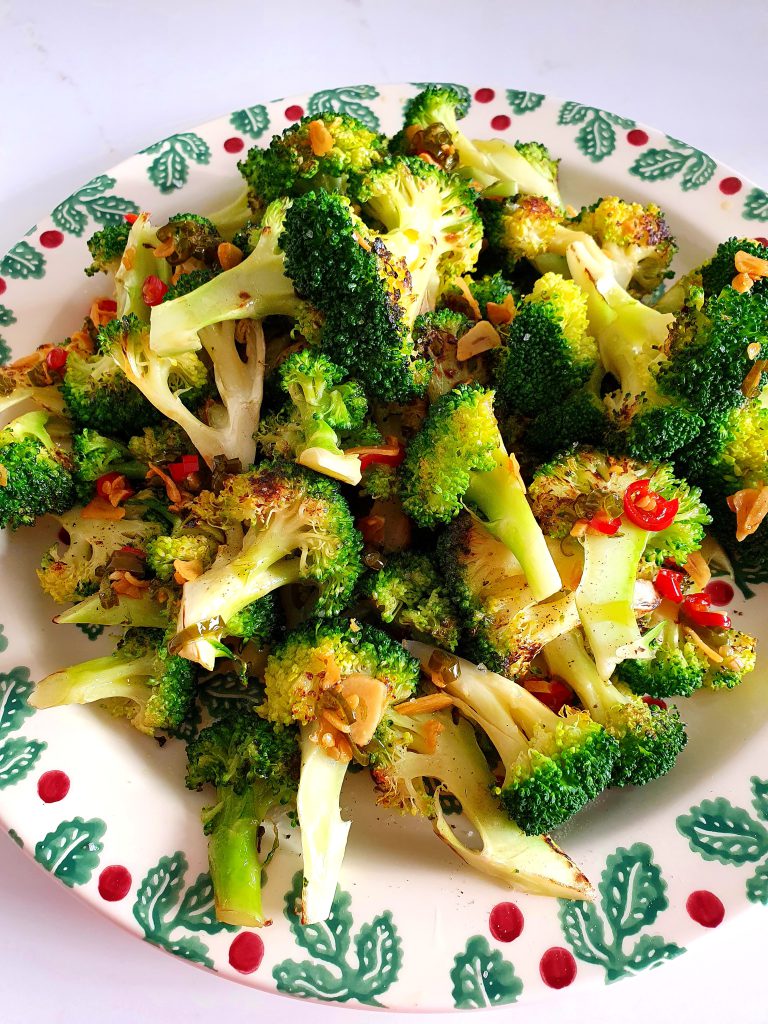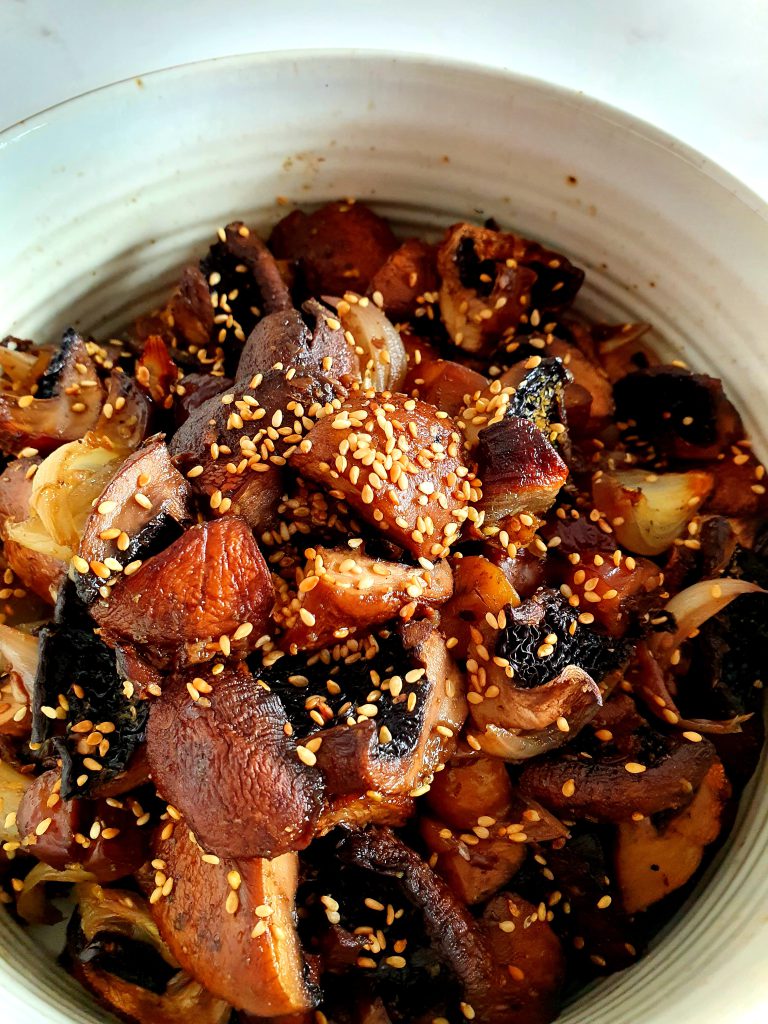 Fresh berries with Grand Marnier to go with the orange chiffon cake, almond jelly and tiramisu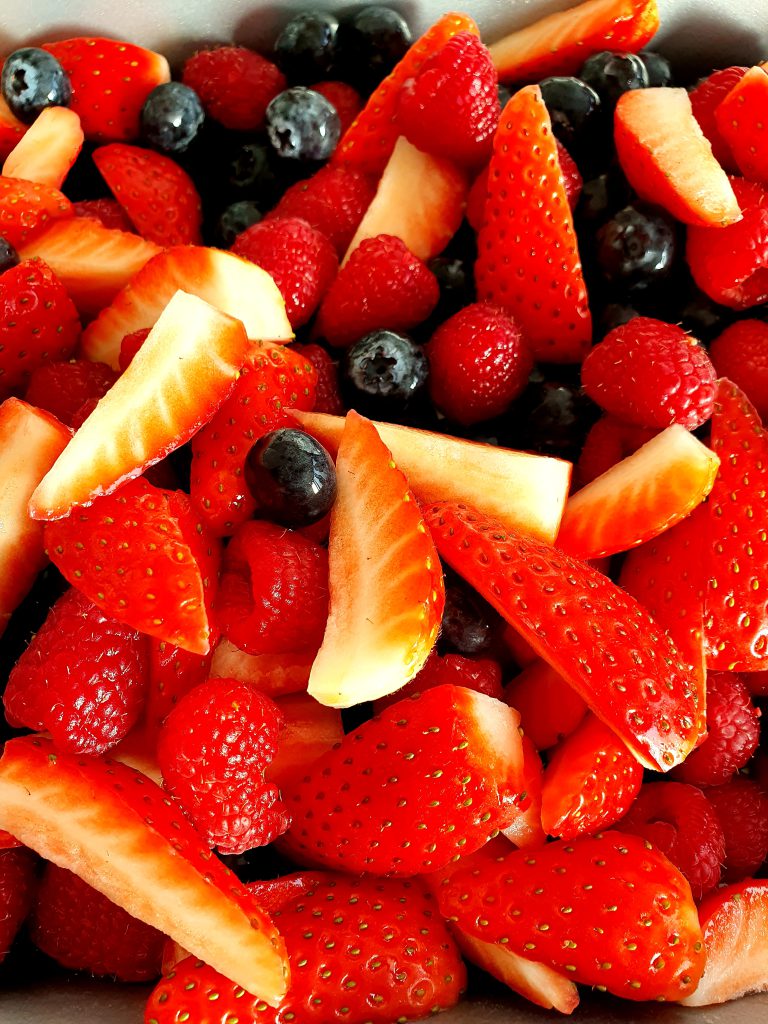 Mr Gochugaru saved the day by finding the box in which I had stashed away the red packets, which ensured that the children did not leave empty handed and with a reason to return next year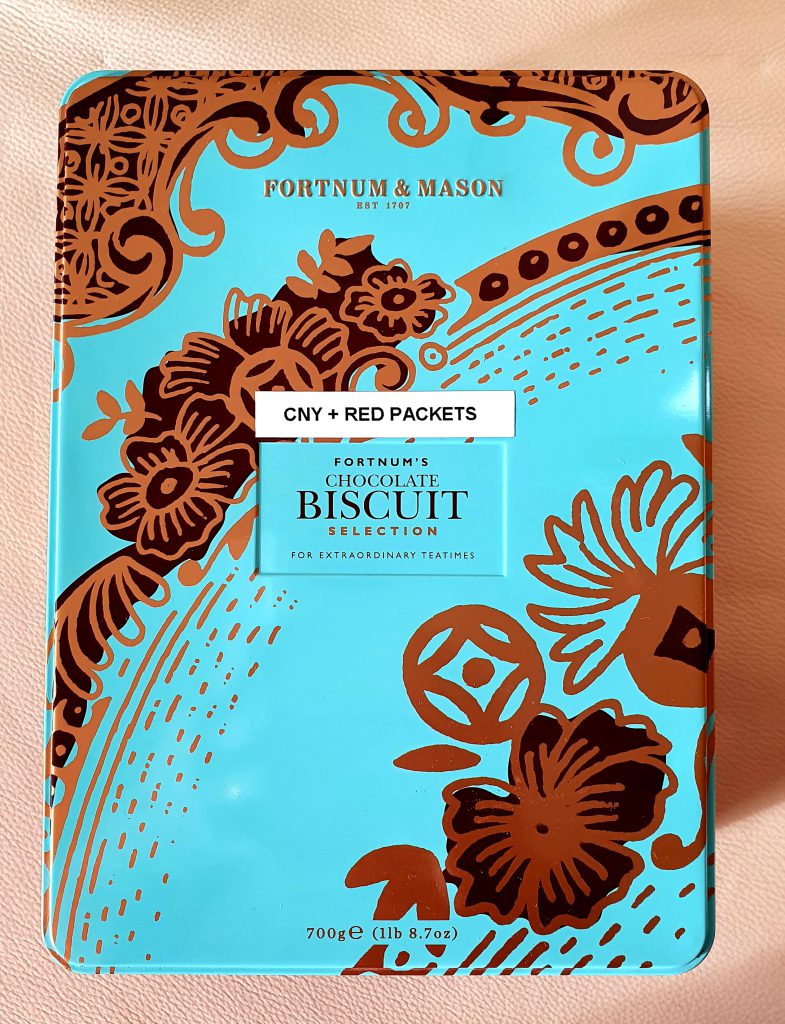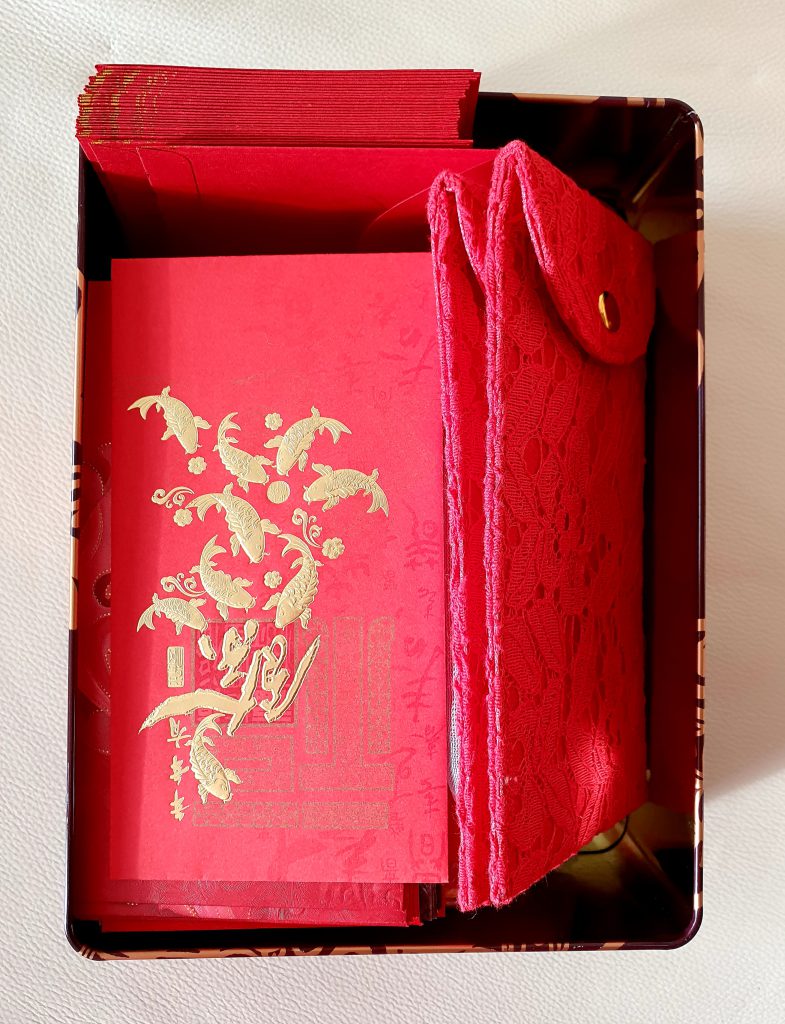 It is going to be a bountiful year. I had ordered a 3 – 4 kg whole salmon but Waitrose delivered a 5.4 kg fish. This was stuffed with lemongrass, lime, lime leaf, spring onion, fresh coriander and ginger. Wrap the whole fish in foil then bake for 180 C / 160 C fan for 2 hours. It is possible to shorten the cooking time by raising the oven temperature, but leaving it longer at a lower temperature allows you to get on with greeting your guests, having a drink and eating more Yee Sang. Any leftover salmon can be made into fishcakes (next post).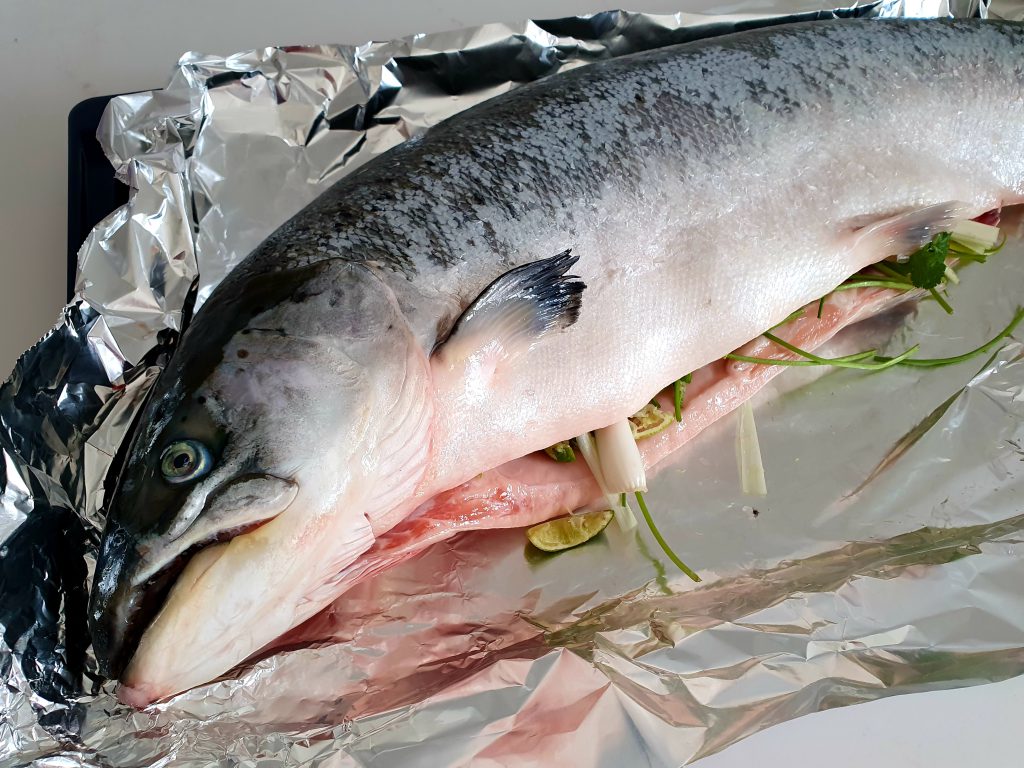 We are in severe need of some rest and country air, and aim to visit my parents-in-law soon. In the meantime, there is the Winter Olympics to watch although I do not understand the thrill of some sports. Why would anyone want to compete in the luge, with speeds that are faster than what is legally allowed on UK motorways? My heart rate goes up just watching it over the TV.