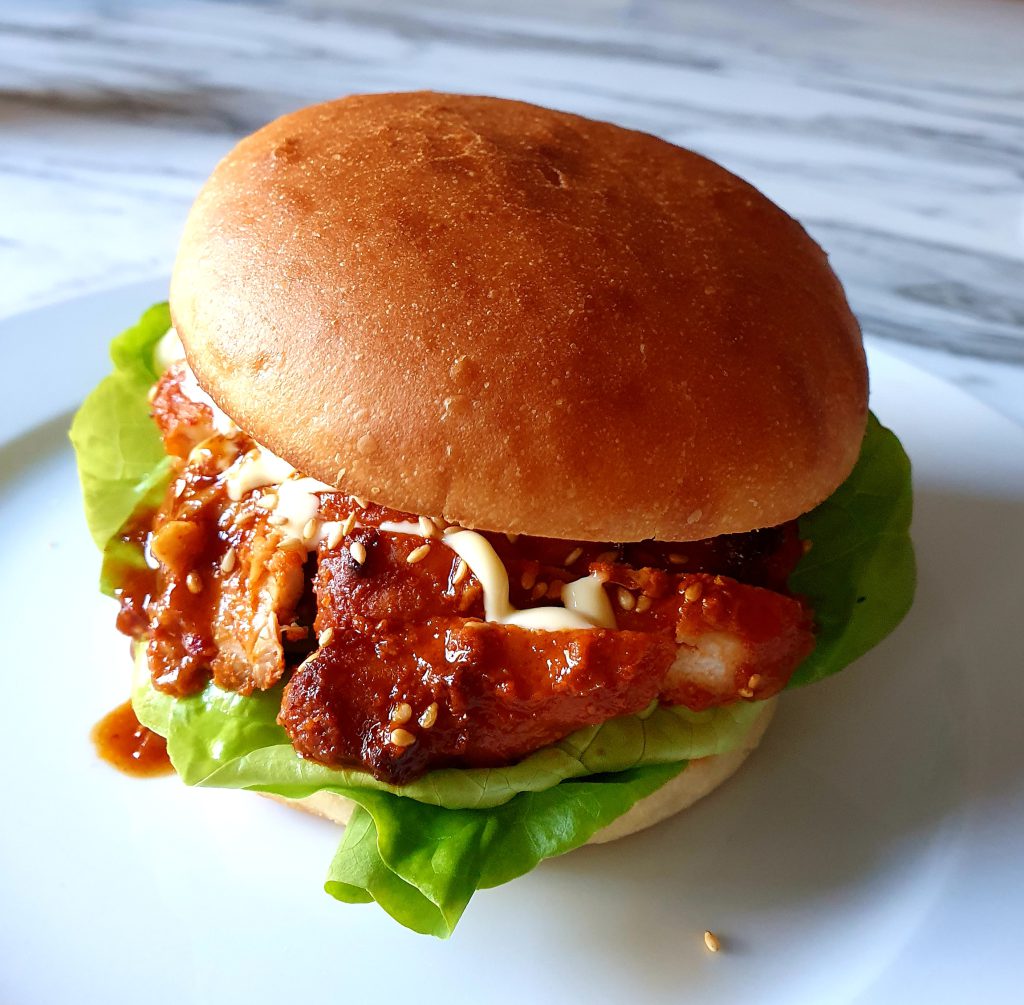 If you had asked me 10 years ago (2011) whether I liked Korean food I would have said no. Actually, more than not liking it, I positively avoided it. My adventure started with Stanford Friend, who was my co-leader at the time leading a women's Bible study group.
It often takes just one enthusiastic and kind friend to show us the way to something wonderful and fantastic. This is what I often think about when it comes to God's Big Picture. We should be continually sharing the story of God's goodness with everyone around us: the world is messed up but we have a good God. If we listen to God's plan for the world, things can be restored to how it should be.
The message is simple and we do not need to make it more complicated than it really is.
In a similar vein, this recipe is also simple and uncomplicated. Gochuchang is a red pepper paste and a staple in Korean cooking. We ate some of the chicken for dinner and then ate the rest with brioche buns for lunch the next day, along with some soft lettuce leaves and Kewpie mayonnaise.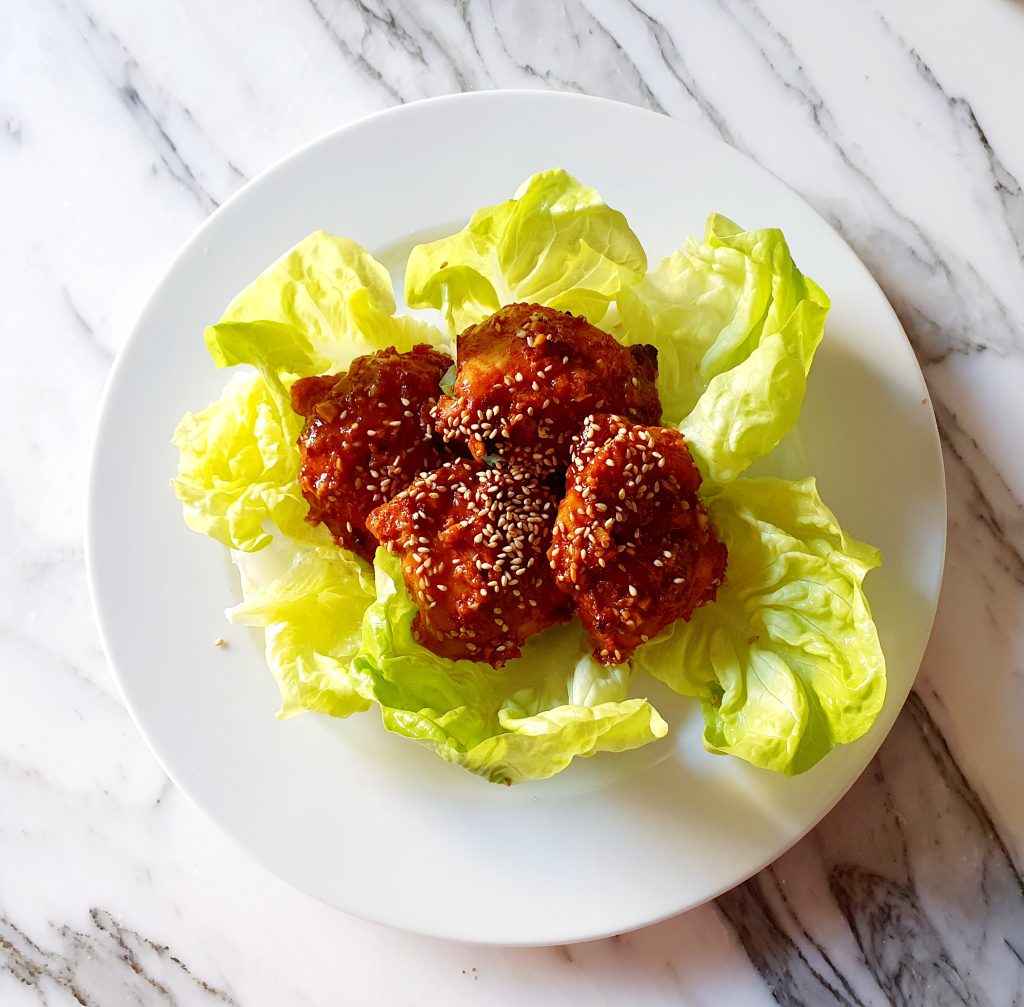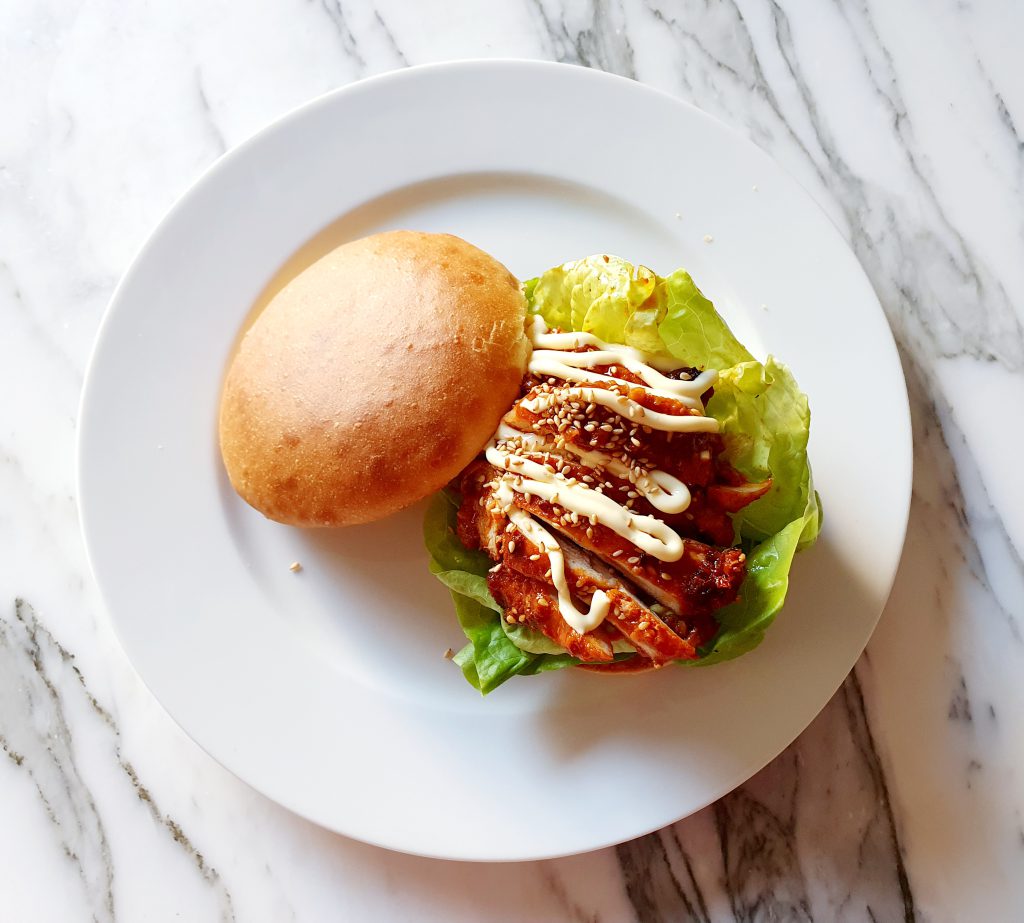 I always serve chicken with rice (my favourite combination of foods) but one way to use this chicken would be to slice it up and use it in lettuce wraps: Wash and separate out some green or red little gem lettuces. Finely shred and pickle some carrots and daikon radish. Toast and chop some cashewnuts or peanuts. Place the sliced chicken, pickles and nuts in a piece of lettuce, fold up and eat.
The sauce is also good for coating deep fried chicken: Heat the sauce in a small saucepan until slightly reduced and sticky, then set aside. Find a reliable recipe for fried chicken, making sure the chicken are in small pieces. Drain the fried chicken after it is cooked and coat in the sauce. This is in the style of the Korean fried chicken that is so popular.
If you have the time, then make double the quantity of chicken as a filling. Chop up any leftover cooked chicken and stuff into bao dough to make steamed Korean chicken bao (basic bao recipe and method here, based on char siu bao).
For the Chicken:
600 g skinless and boneless chicken thighs
For the Sauce:
2 tablespoons gochujang (Korean red pepper paste)
1 tablespoon maple syrup or agave syrup
1 tablespoon mirin
1 tablespoon sesame oil
2 teapoons soya sauce
1 teaspoon gochugaru (Korean red pepper powder)
2 tablespoons finely sliced spring onion
1 tablespoon grated fresh ginger
4 cloves garlic, finely minced
How to Make:
Preheat the oven to 200°C / 180°C fan.
Place all the sauce ingredients in large mixing bowl and give everything a good stir.
Trim any fat off the chicken pieces, and cut the surface lightly in two places.
Mix the chicken in the sauce, then place on a large baking tray.
Bake in the oven for 30 minutes, until the chicken is cooked through and the sides are slightly charred.
As chicken pieces can vary in size, check after 25 minutes to see if it is cooked. If the chicken pieces are large, leave them in the oven for a bit longer.
There are different levels of spiciness with the gochujang, so look out for the level of heat you can tolerate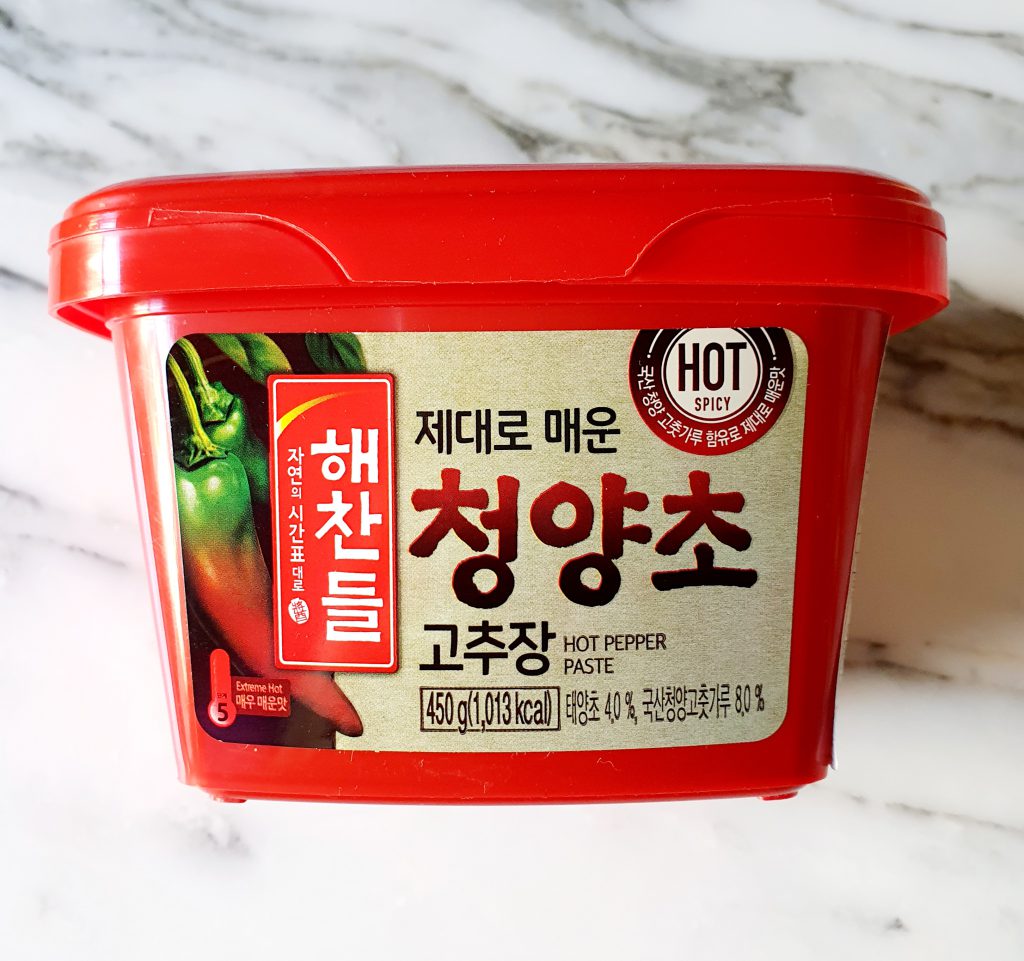 If you want to make your own Korean chicken bun: brioche bun from Daylesford Organic, mayonnaise from Kewpie and the soft lettuce is called butter lettuce. To add another layer of interest, place a slice of cheese on the brioche when you grill it and also add 2 tablespoons of chopped kimchi when assembling the bun