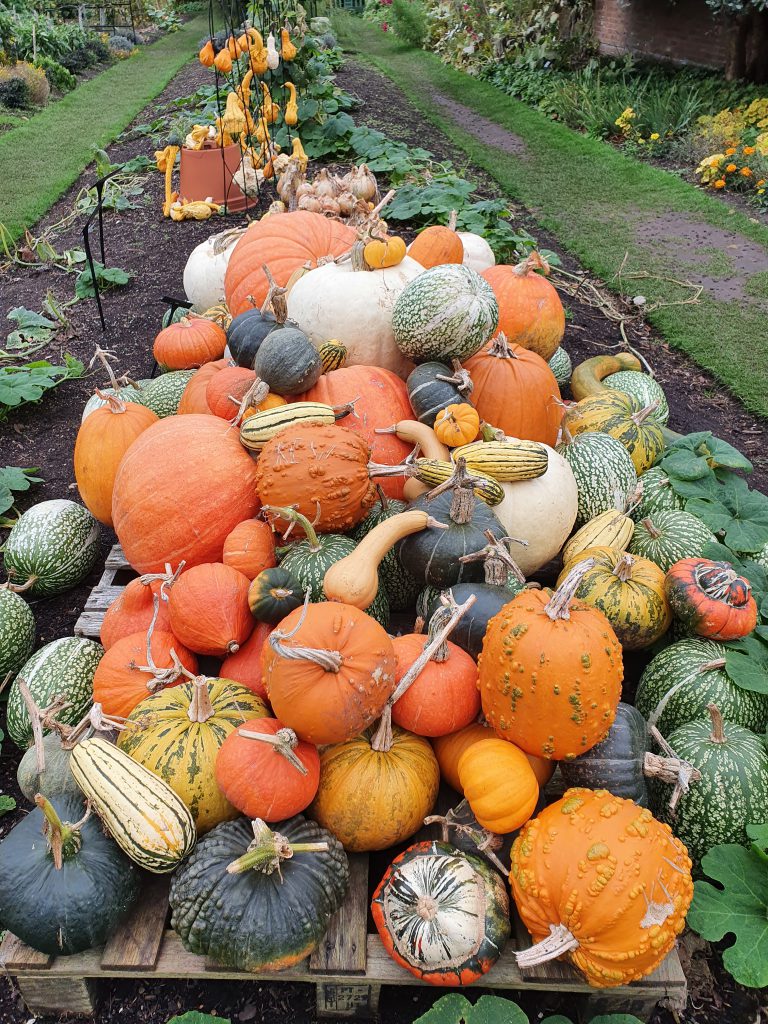 This year's pumpkin and squash haul at Kew Gardens
It is the end of October…where do I start?
I am not fond of the phrase I don't know where the time goes. This is because our family is always so busy that we know exactly where the time goes, but often we have no control over it. Even after writing the previous sentence my attention was taken away by a neighbour writing to say his car was broken into last night. This follows a string of previous attempts, all caught on cctv. The perpetrator was masked and gloved and hoodie-ed (if there is such a word) so very little evidence can be given to the police.
Masks, gloves and hoods are of course the stuff of nightmares, having watched 오징어 게임 Squid Game in its entirety. Squid Game's Front Man brought me back to the original Star Wars and Darth Vader. You cannot see the man behind the mask but you know he has the power and authority to have you killed.
The Front Man: an updated Darth Vader
Squid Game has a viewing certificate of 18 which means you need some maturity and nerve to watch it. I have had several long conversations recently with friends from church but not one of them talked about this show. Perhaps they have read about the violent content and think they should not be watching it.
Should Christians watch Squid Game? I would say yes, and I say this as a person who has extremely conservative tastes in film and drama content. Some things are best left unseen and unheard lest our imagination and emotions get a visual-audio assault from which it is difficult to recover.
The reason I watched Squid Game until the end was because throughout the show I had a real sense that this is what life is like when there is no God. The Old Testament book of Judges talks about the days when God's people "did what was evil in the sight of the Lord". This phrase is repeated throughout the narrative and culminates in the final verse: In those days there was no king in Israel. Everyone did what was right in his own eyes. (Judges 21 v 25 ESV)
We often think (I often think) that left to our own devices and with no imposition of an external higher moral order we would be nice people. The sort of people who would forgive and forget, live and let live, turn the other cheek. I am in my mid-50s and much as it disappoints me to admit, the world is not like this. Left to our own devices we are devious, vicious, greedy and wicked. Squid Game brilliantly exposes this side of our human condition.
The Bible talks a lot about greed and money, God and money and worry and money. A few verses to ponder as the dead bodies pile up in the show:
Now there is great gain in godliness with contentment, for we brought nothing into the world, and we cannot take anything out of the world. But if we have food and clothing, with these we will be content. But those who desire to be rich fall into temptation, into a snare, into many senseless and harmful desires that plunge people into ruin and destruction. For the love of money is a root of all kinds of evils. (1 Timothy 6 vv 6-10 ESV)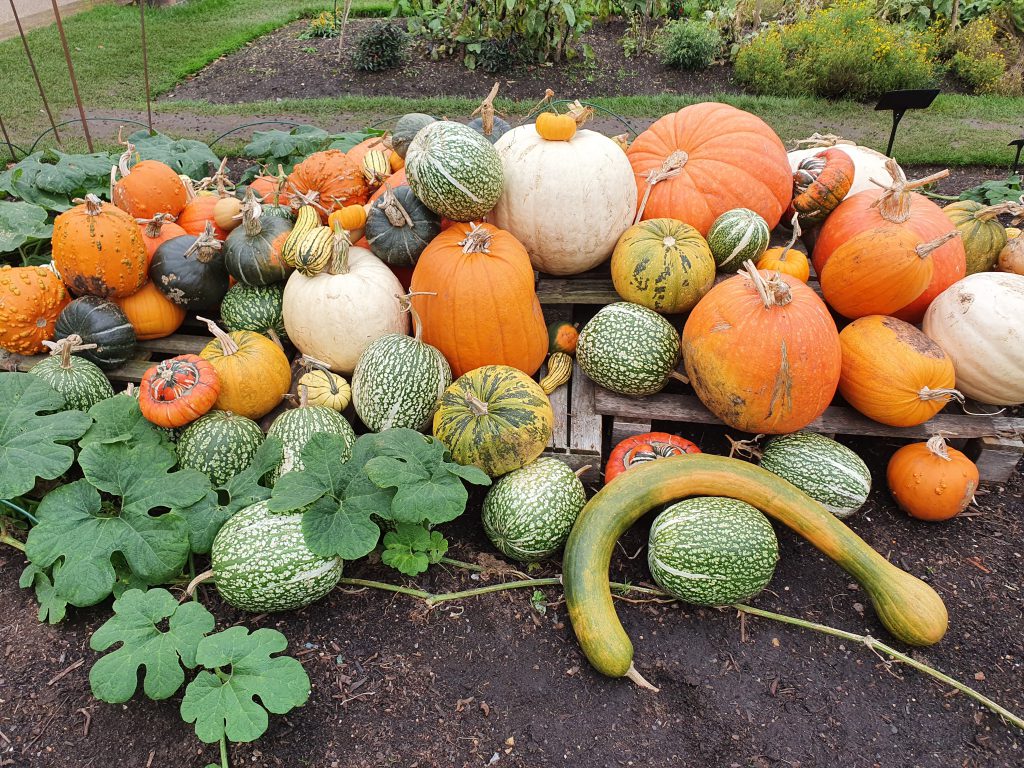 Wishing to support local restaurants this October we dined at Corrigan's, Brasserie Zedel and Jason Atherton's Little Social. Service at the first two was seriously lacking although the food was very good (especially the venison at Corrigan's). Service at Little Social was excellent but the lighting was so dim I had to use the torch function on my phone to read the menu. I just think we are all struggling to find our feet in these not so post-covid times so I am going to let things slide a little. When I want good food, good service and good ambience I always head to my local Greek restaurant Lemonia.
We had our usual double-baked matcha almond croissant at Cafe Kitsune at Pantechnicon, on the way to Harrods. Harrods is quite fun because everyone else is a tourist so I feel like I am on holiday, which makes a change from supervising the kitchen renovation works.
Despite having half a kitchen at the beginning of the month I managed to cook one final meal in my beloved Gaggenau oven before it was dismantled and bundled out unceremoniously into the jaws of a cavernous skip. I slow-cooked a lamb shoulder on the Second of October to mark my father's birthday, and had a jolly time with King's College Boy. I am looking ahead to the new kitchen and to Christmas and more family meals.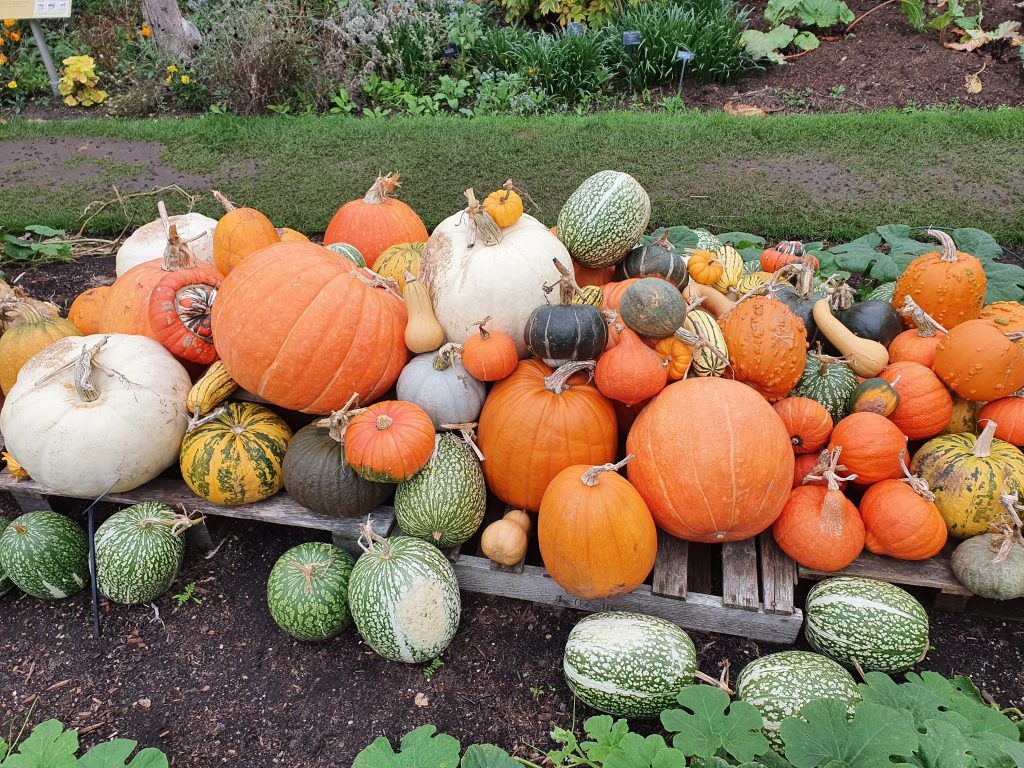 Finally…my favourite accessory colour is orange. It is 57 days to Christmas and I have sent a hint to the children.