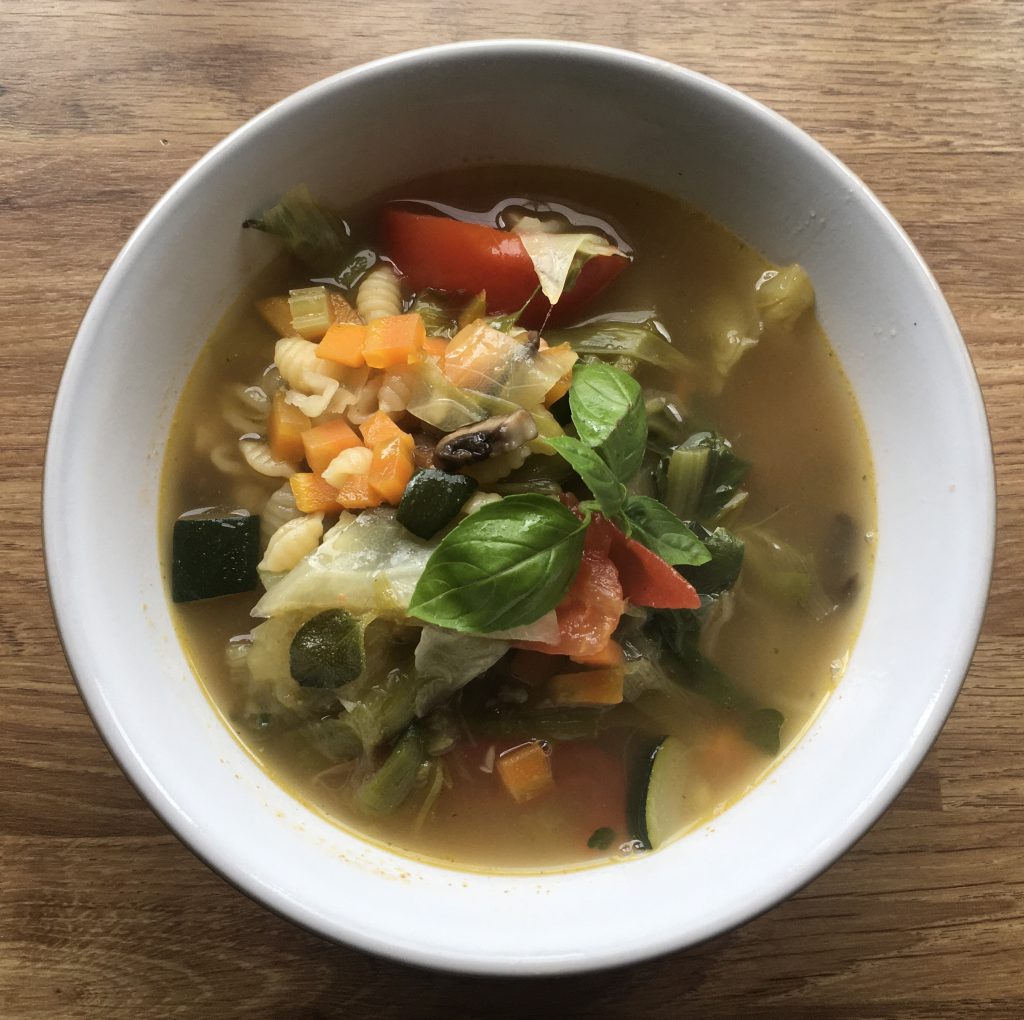 Regular readers would have noticed I have been away from my writing. Such a long period of absence has never happened before in the seven years of this blog.
The reason is simple.
After a period of illness and hospital treatment, my father passed away on Tuesday 04 May 2021, in his own bed at our family home. The time I recorded was 3:42 pm. It is really hard when the doctor, police and undertaker ask for the precise time the deceased breathed his last breath. On the one hand you are ending a huge chapter in your life, and on the other hand you are just beginning the process of grieving.
My father was raised in a Buddhist household and according to tradition there is a period of mourning for 49 days, after which the belief is that rebirth happens to the deceased's soul.
We must not be pedantic with timings here. I am a Christian and trust that when my turn comes to leave this earth, I will be with God in Heaven. It has never occurred to me to ask whether this is immediate or whether this is after a period of wandering (and if so, where am I to be wandering?). I just assumed I am going straight up.
Wherever my father is at the moment, my wish for him is that he can finally rest without worry and burden. Fluffy clouds, clear sunshine and a cool breeze would be material bonuses. I believe in his final days my father might have contemplated and understood the Gospel message, so often shared with him throughout his life, that unless we confess our sins and ask God for forgiveness the path to a heavenly future is blocked.
It does sound harsh but then we need to consider this: that even after a lifetime of my will be done not Yours, God nevertheless welcomes us with open arms the moment we decide to turn away from our old life and turn towards the new life offered. The thief crucified at the same time as Jesus who said, "Jesus, remember me when you come into your kingdom"  received Jesus's immediate reply, "Truly I tell you, today you will be with me in Paradise" (the account is given in the Bible, in Luke 23: 39-43).
Back here in England it is Father's Day and Mr Gochugaru and I are spending the weekend in Devon with his parents. We have had two meals out, visited two National Trust grounds and have largely escaped the heavy rainfall which thankfully has come at night.
To take a break from our hearty country eating I made a Minestrone Soup for lunch today. This was labour intensive as I did not have my Thermomix to hand. I was thinking of my father as I prepared the vegetables. He would have enjoyed the soup because he often asked for vegetarian dishes when he had over-indulged in eating or when there were certain prayer days, and also he always wanted us to be hard-working. Growing up in the Far East, we had domestic help, but my father always insisted we made our own beds and wash our own dishes.
I miss my father, of course. On many days over the past seven weeks when I have had the time to reflect, I have often had the thought that we should enjoy the company of those whom we love as much as we can. When the time comes for parting we can be grateful for the occasions spent with each other.
Today's Minestrone was made from a hodge-lodge of vegetables we found in the fridge. Another thing: my father hated waste. In a way, this a most appropriate soup for my first Father's Day without my own father.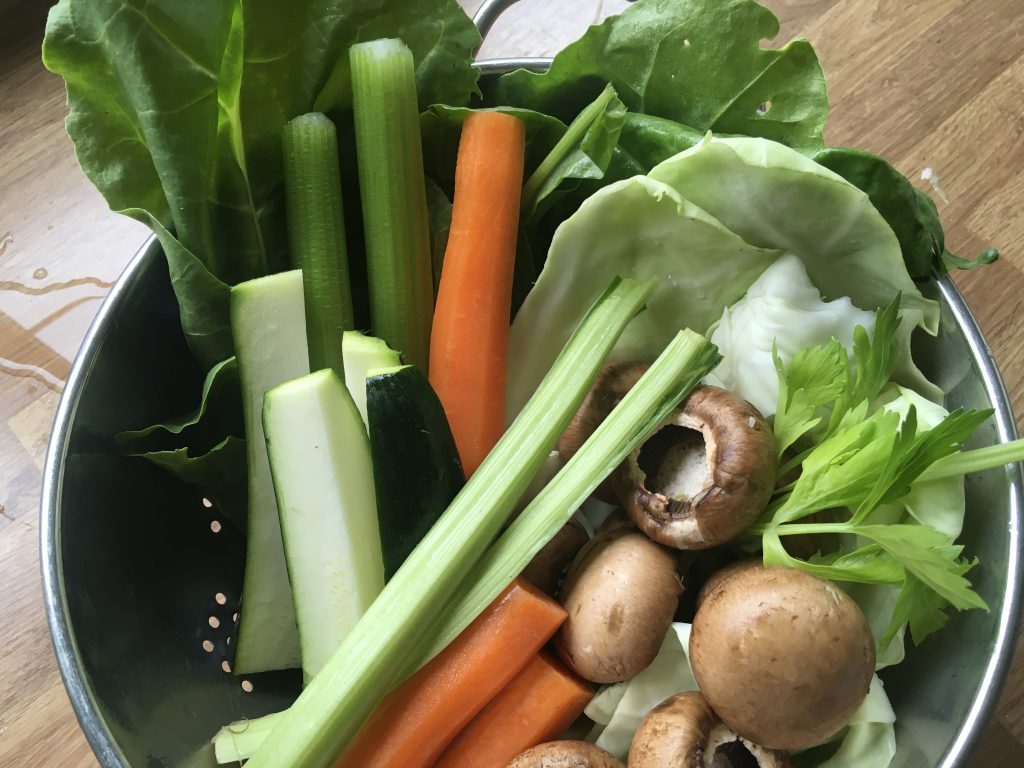 For the Minestrone:
30 g extra virgin olive oil
250 g baby leeks
3 cloves garlic, chopped
150 g carrots, peeled
100 g celery
100 g spring (pointed) cabbage
100 g courgette
100 g chestnut mushrooms
100g green chard
2 large tomatoes, each cut into 8 segments
1 litre water
1 ½ cubes vegetable stock
½ teaspoon fine sea salt
50 g short dried pasta (I used conchigliette, which are tiny shell shapes)
a pinch of sugar
Herbs from the garden
How to Make:
First, wash the leek and cut into smaller lengths and then into strips.
Heat the oil in a large pot and add the leeks and garlic. This needs to sweat for a few minutes to soften, and whilst this going on prepare the rest of the vegetables.
Cut all the vegetables into even-sized pieces, then add to the pot in the following order: carrots, celery, cabbage, courgette and mushroom, leaving the chard and tomatoes for later. The idea is to start with the carrots, throw it into the pot, then continue with one vegetable after another. The order is important as it starts with the hardest vegetable first.
Add the water, vegetable stock cube and salt. Bring to a boil, lower the heat then simmer for 10 minutes.
Add the pasta and simmer for another 10 minutes.
Finally, add the chard, tomatoes, herbs and a pinch of sugar. Simmer for another 5 minutes.
Serve the soup as soon as it is ready. I should add that my father enjoyed soup best when it was served piping hot.
The baby leeks came from a farm box I ordered. The best use I can think for them is actually to cut into short sections and grill with meat yakitori-style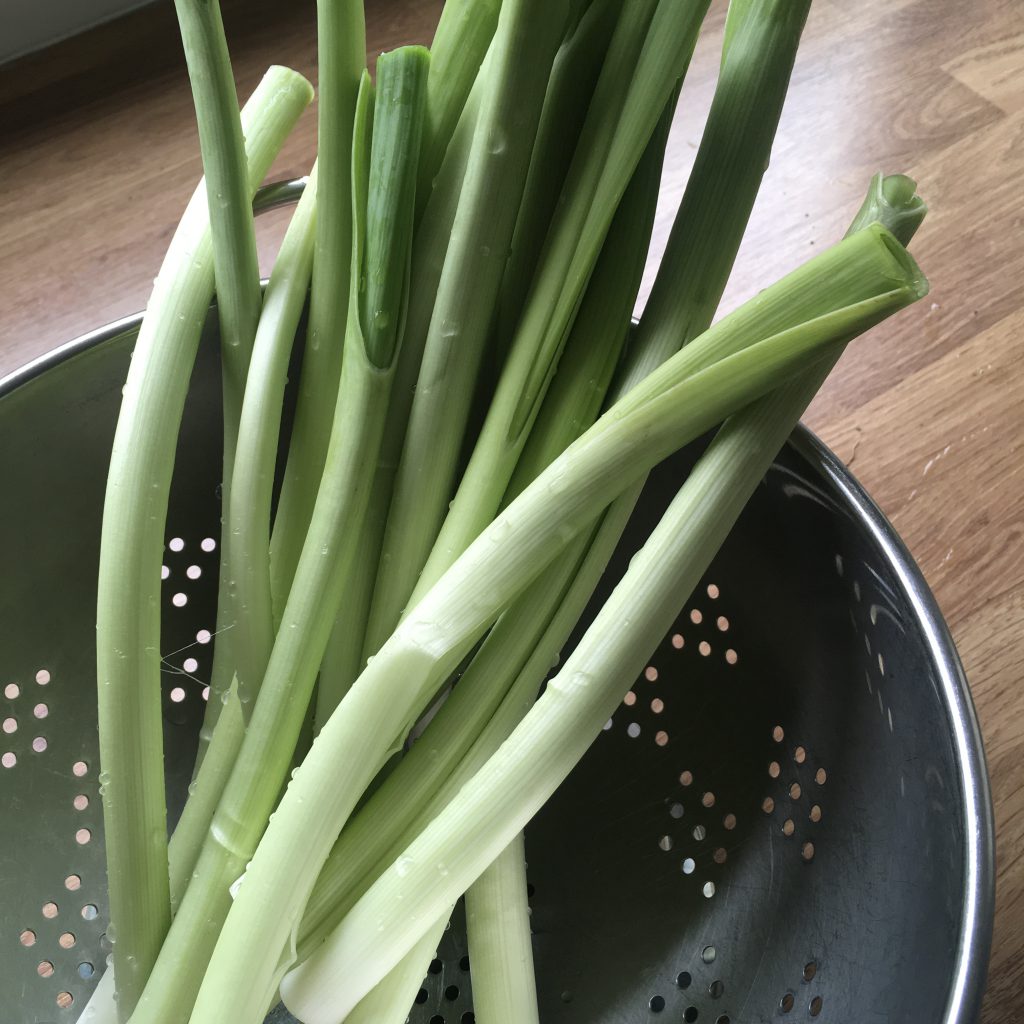 Surprisingly, the conchigliette is a very small pasta but very hard, and it took around 15 minutes to cook until al dente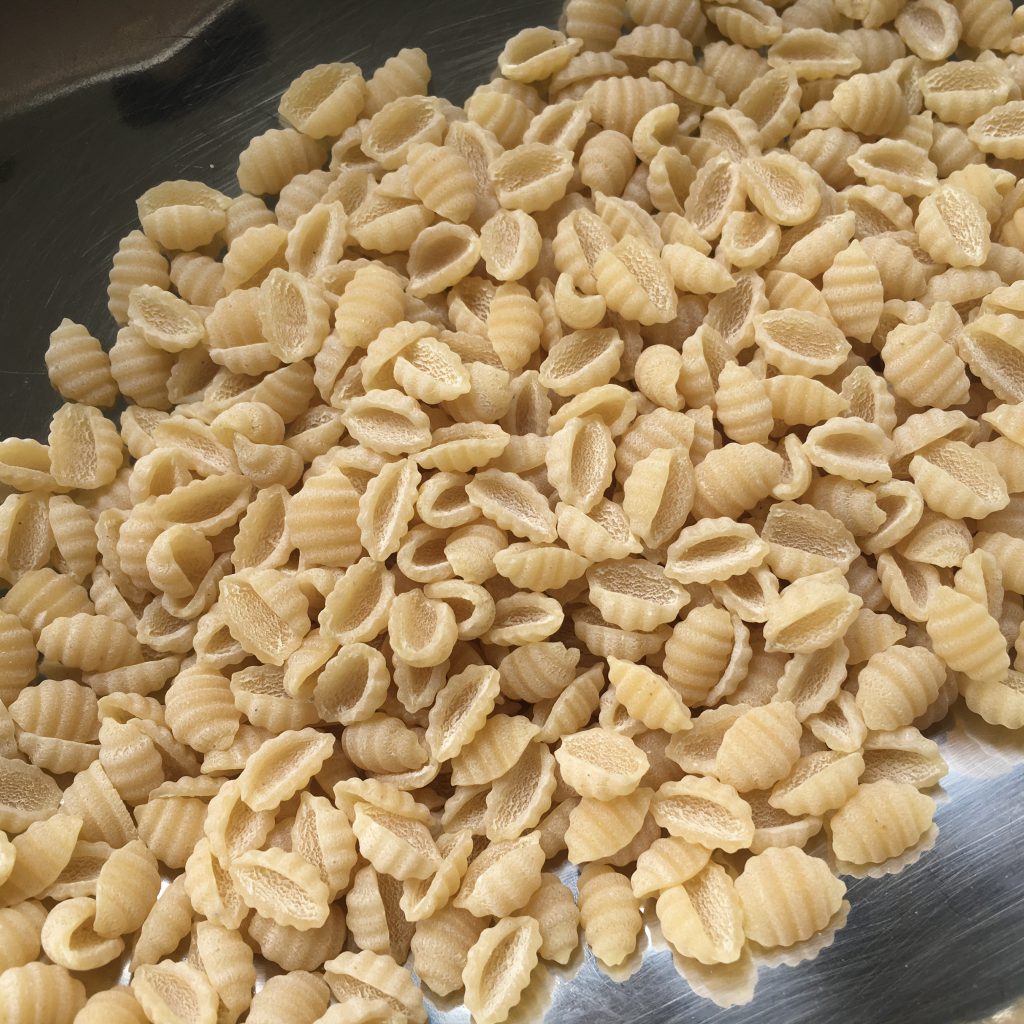 Some of the herbs from my in-laws' garden: sage, thyme and oregano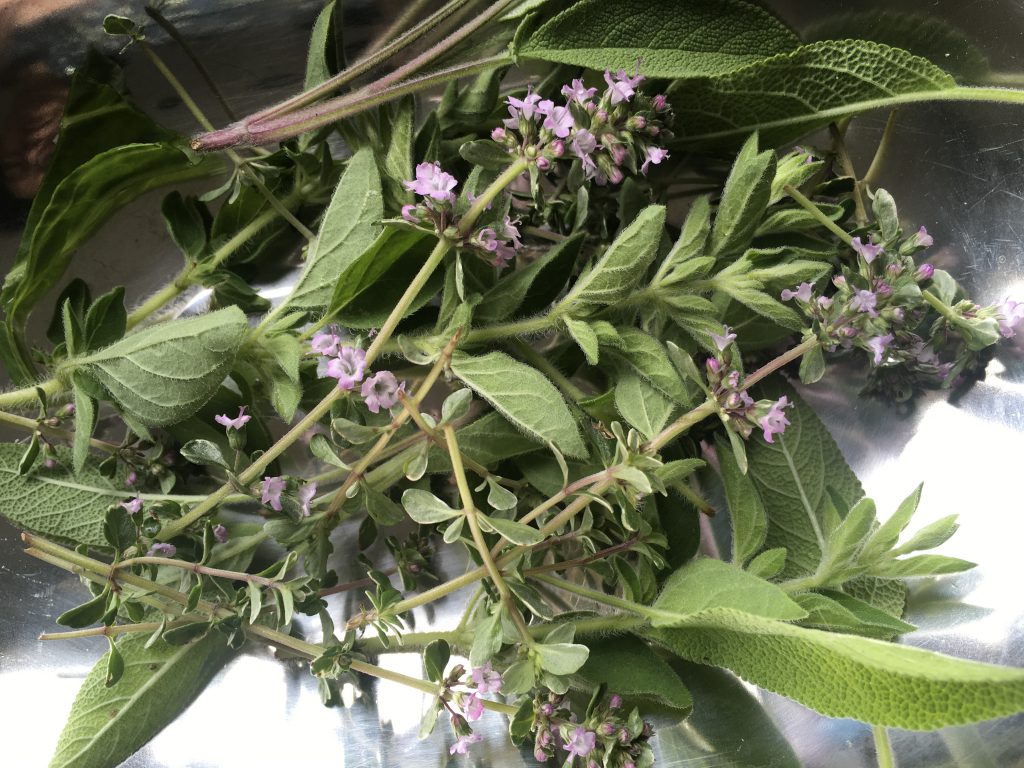 We had meals at the following restaurants which I can recommend:
Jack in the Green Inn  at Rockbeare, near Exeter, Devon EX5 2EE. Telephone +44 (0)1404 822 240.
Glazebrook House Hotel at South Brent, Devon TQ10 9JE. Telephone +44 (0)1364 73322.
My father-in-law turned 80 in April and had a muted celebration because of the lockdown in force at the time. He has just returned from a birthday treat and recommends:
The Rock Inn at Haytor Vale, Dartmoor National Park, Newton Abbot, Devon TQ13 9XP. Telephone +44 (0)1364 661 305.
Hotel Endsleigh at Dartmoor, Devon PL19 0PQ. Telephone +44 (0)1822 870 000.