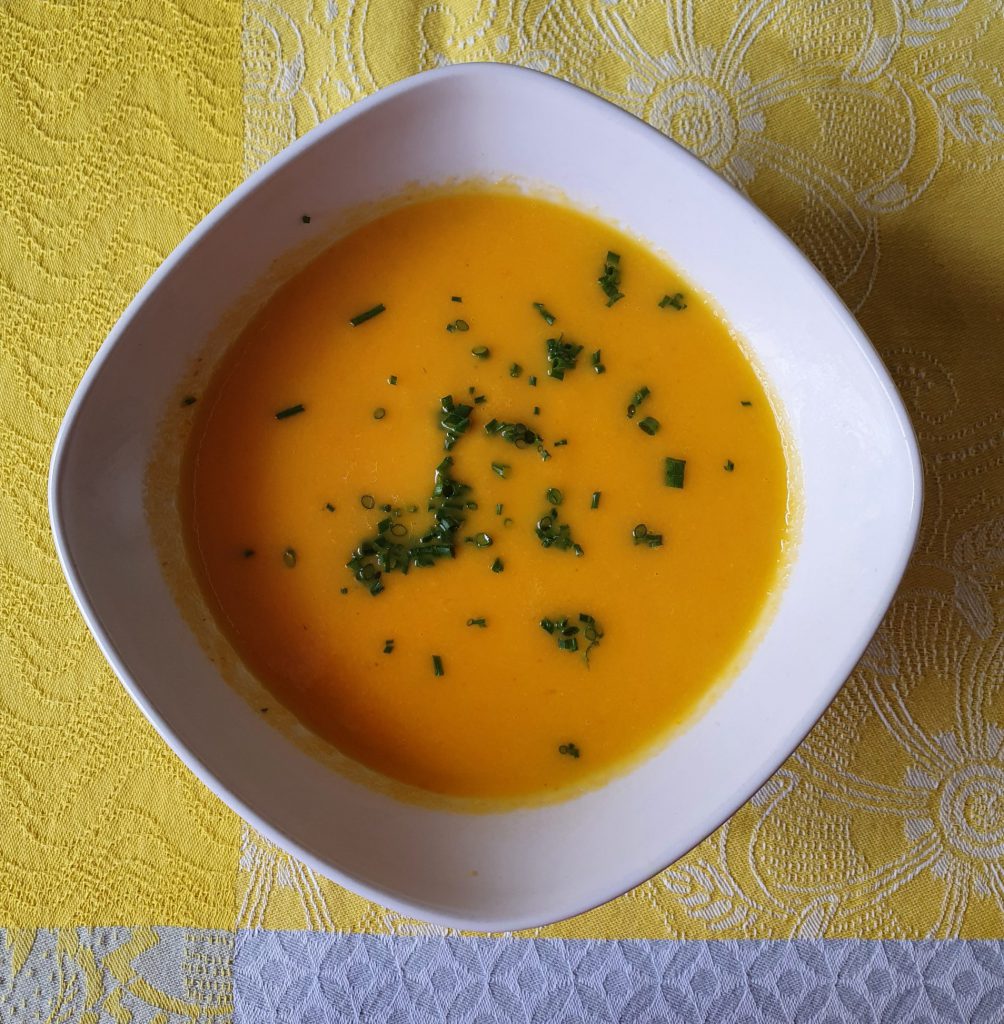 Here we are at the end of January and for once I am relieved that time is passing by quickly. I am not complaining about having too much to do, as this is better than having nothing to do.
It is still raining most days, it is still cold and dark, and we are still advised to Stay At Home. Thankfully there are 28 days in February, and in the middle of it we have the Chinese New Year, Valentines' Day and Niece Number 2's birthday. This should keep us going until we reach March.
Today I made a Carrot and Orange Soup. After I had made it in the Thermomix, without referring to the my first recipe, I realised it was almost exactly the same. The recipe below updates the original to use the Thermomix, without the potato but with added fresh ginger for some warmth.
NN2 was tasked with making a salad and her creation, by strange coincidence, was really similar to the salad I made then to accompany the soup. There is nothing in it, I am sure, and perhaps this simply reflects the fruit and vegetables we just normally have around the house.
Carrot, orange and ginger for the soup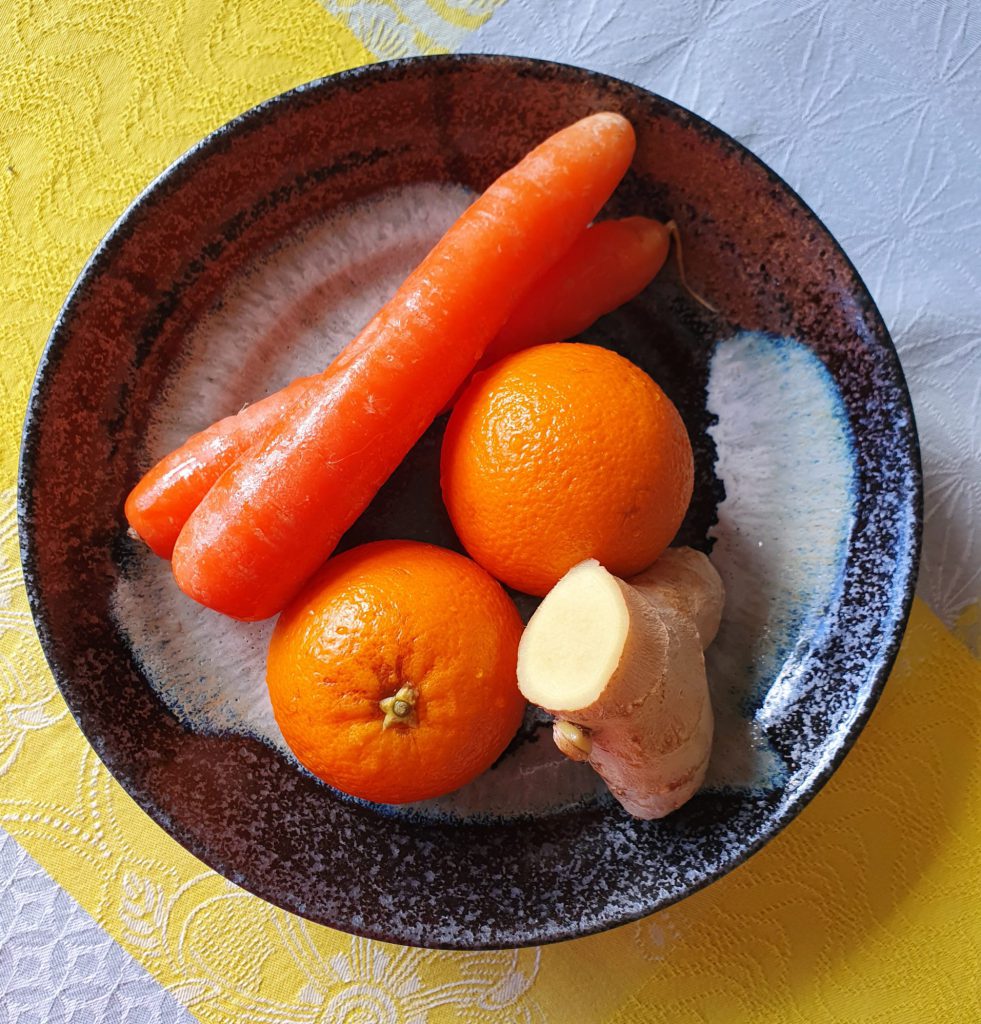 Beetroot tops which went into the salad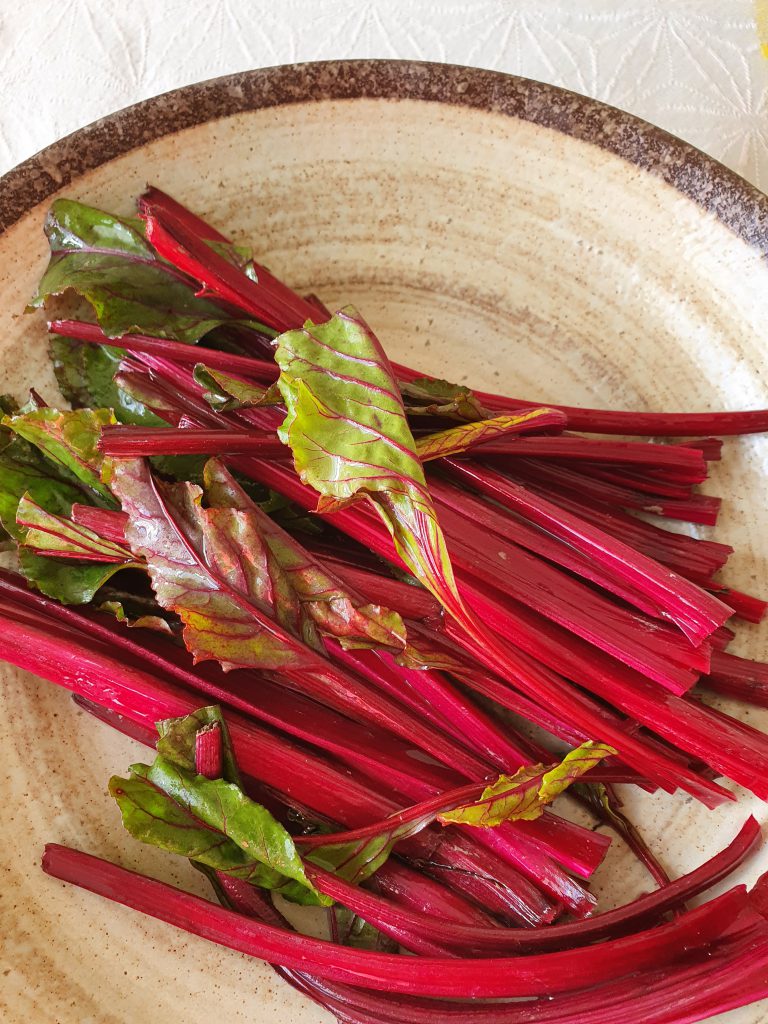 For the Soup:
120 g onion, cut into quarters
20 g olive oil
600 g carrots, peeled and sliced
25 g fresh ginger
500 g water
2 teaspoons vegetable stock powder (I use Marigold brand)
Zest from 2 oranges
300 g freshly squeezed orange juice
Fresh herbs for garnishing (parsley, coriander, dill or chives)
How to Make:
Place the onion in the TM bowl and chop 5 seconds /speed 5. Scrape down the sides of the bowl with a spatula.
Add the oil and sauté 2 minutes /120°C/ speed 2.
Add the carrots and ginger, and chop 5 seconds /speed 5. Scrape down the sides of the bowl with a spatula.
Add the water and stock powder, and cook 20 minutes /98°C /speed 2.
Add the orange zest and juice, then liquidise 1 minute / speed 10, increasing the speed from 4 – 10 gradually over the first 20 seconds.
Taste for seasoning. Sprinkle on some chopped fresh herbs before serving.
We ate the soup with some granary bread and a salad made with kale, apple, beet tops and pecan nuts