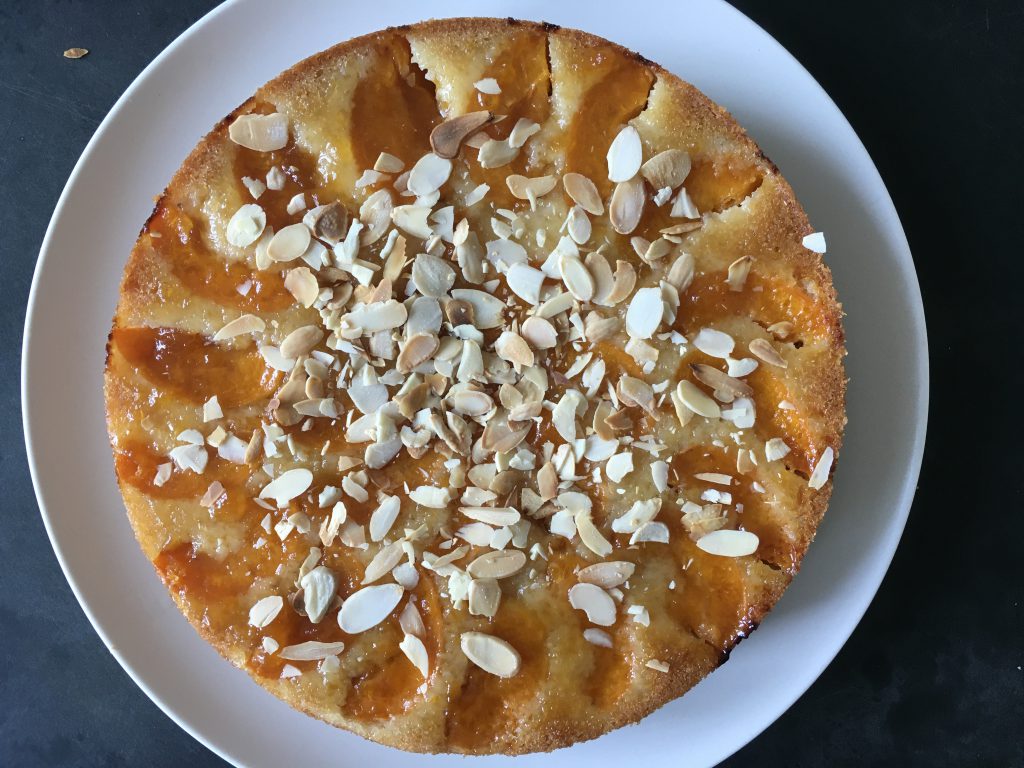 It is another very hot day here in London. In order not to wilt, we made an early start to the day by visiting Kew Botanic Gardens at 9 a.m. and left at midday just when it was getting busy. We even managed to have a picnic lunch and purchase an orange chilli plant.
I thought all chillies started out green and ended up red but according to the label on this plant, these chillies are definitely orange in colour. I am planting it in my herb trug and look forward to reporting on its progress.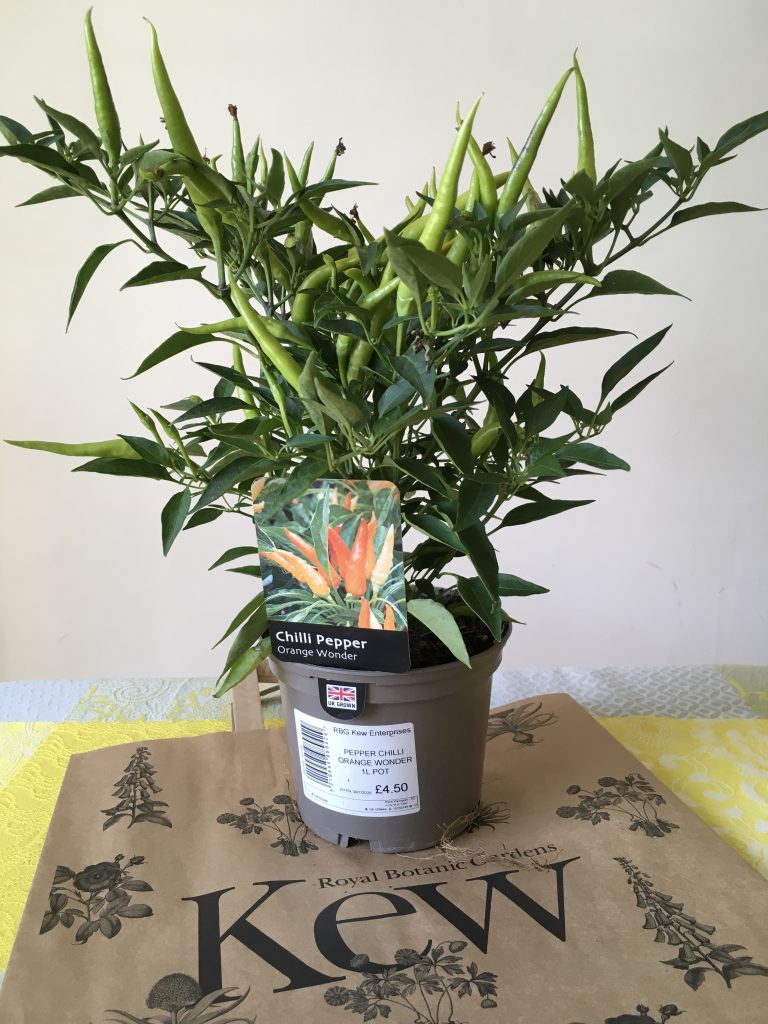 What are orange in colour are apricots, which are coming to the end of its season. During the lockdown our local Italian restaurant Lume turned itself into an Italian greengrocer and we discovered these fantastic apricots. They also had some plump and juicy red cherries which kept our morale up whenever we received some bad news about the pandemic, which was quite often.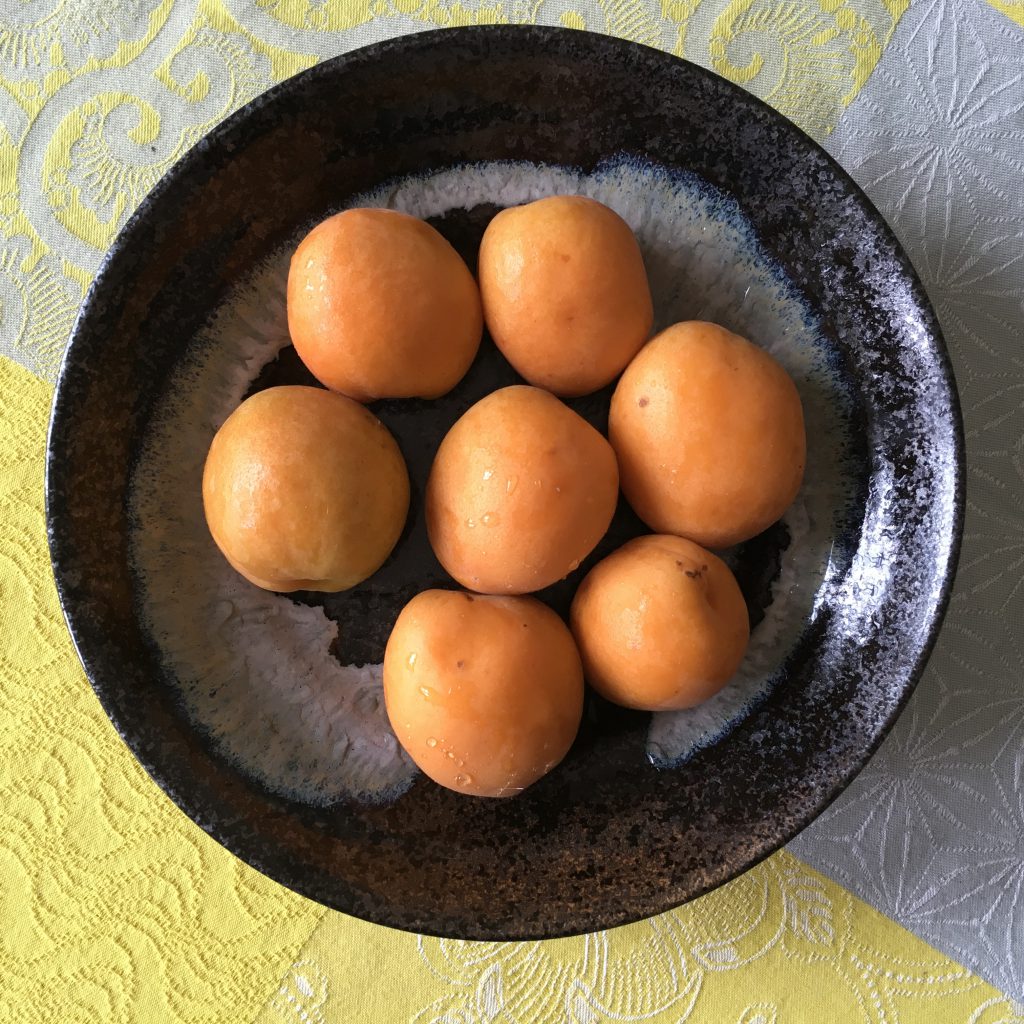 I decided to make an apricot and almond upside-down cake, glazing the cake with apricot jam after baking it. Then it is back to some gardening after the weather cools a little towards the evening. My neighbours often come out to chat when I water the plants, and today they can even have a piece of cake as we catch up with each other's news.
For the Cake:
6 – 7 fresh apricots, seeds removed and quartered
100 g plain flour
100 g ground almonds
3 teaspoons baking powder
Pinch of salt
130 g unsalted butter, softened
150 g unrefined castor sugar
3 eggs
2 teaspoons vanilla extract OR 1 teaspoon almond extract
Sieved apricot jam for glazing
2 tablespoons flaked almonds, toasted
You will also need a 9 inch / 23 cm round loose-bottom baking tin, sides greased with butter and bottom lined with baking parchment.
How to Make:
Preheat the oven to 180°C/ 350°F.
Place the cut apricots at the bottom of the baking tin, on the baking parchment, in a circle. Leave aside.
To make the cake batter, first sift the flour, ground almonds, baking powder and salt into a large mixing bowl.
Add the butter, sugar, eggs and vanilla or almond extract.
Using a hand-held electric beater, beat the ingredients until you get a smooth batter. This takes around 30 seconds.
Pour the cake mixture into the prepared cake tin and spread evenly.
Bake in the preheated oven for 45 minutes, or until the cake bounces back when touched. A metal skewer inserted in the centre should come out clean.
Cool the cake in the tin for 10 minutes before turning it out onto a large plate.
Glaze the cake with the apricot jam and sprinkle over the toasted flaked apricots before serving.
Place the cut apricots at the bottom of the baking tin before starting on the cake batter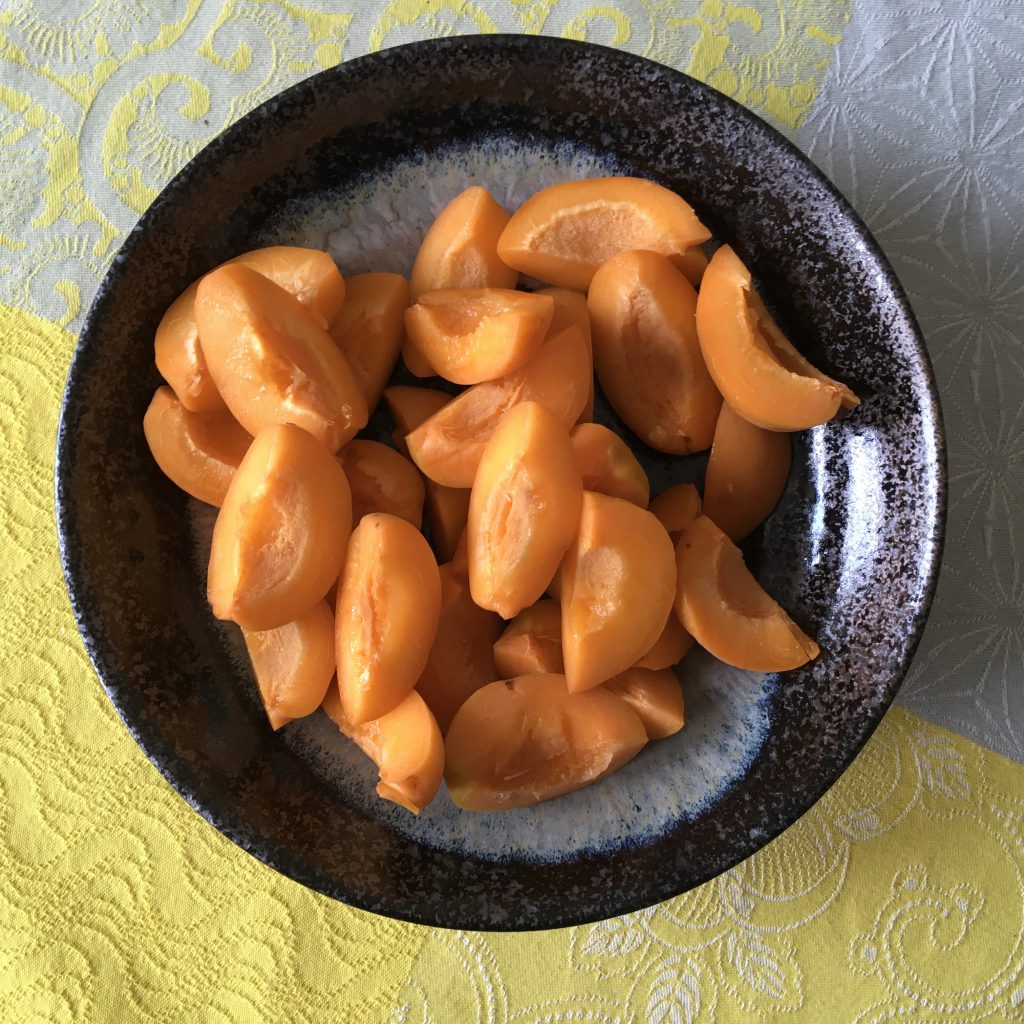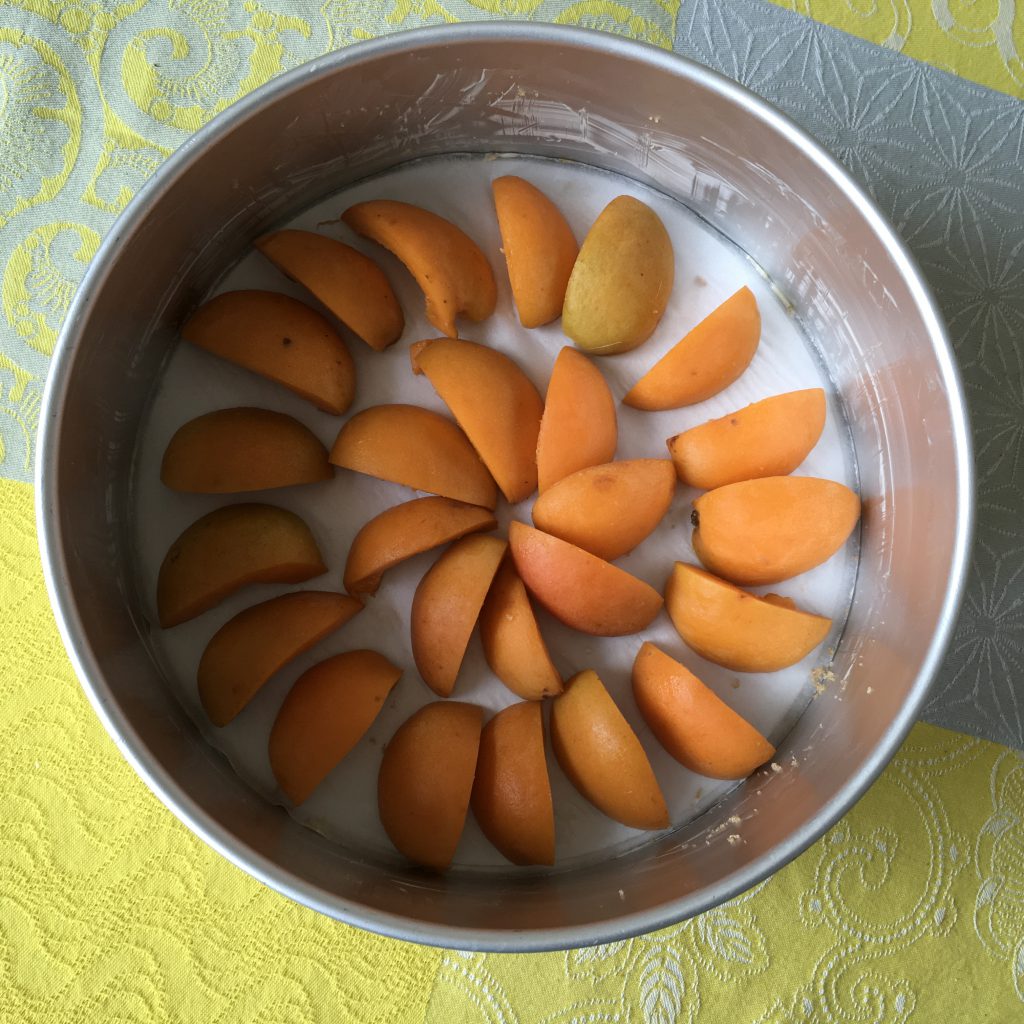 When the cake has finished baking, turn it out onto a cake plate. Remove the baking parchment, glaze with the apricot jam and sprinkle over the toasted flaked almonds before serving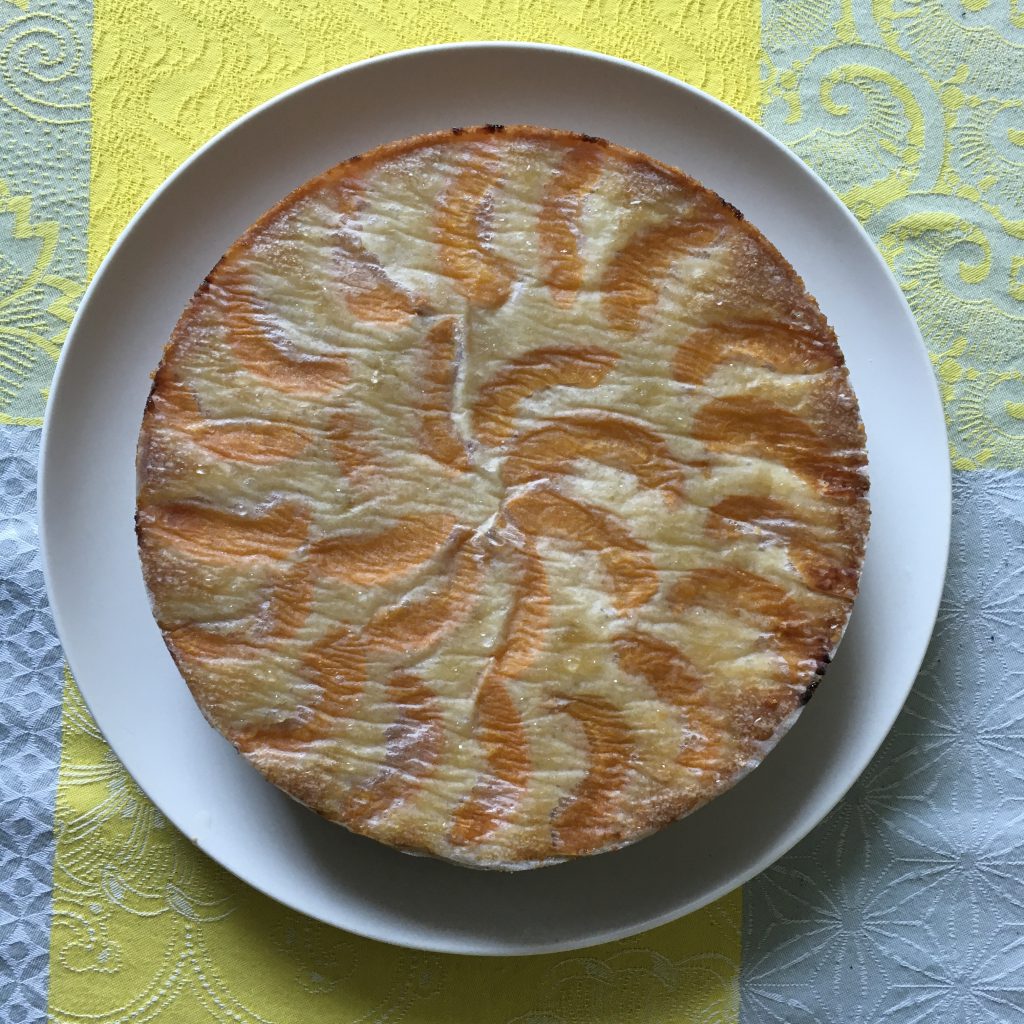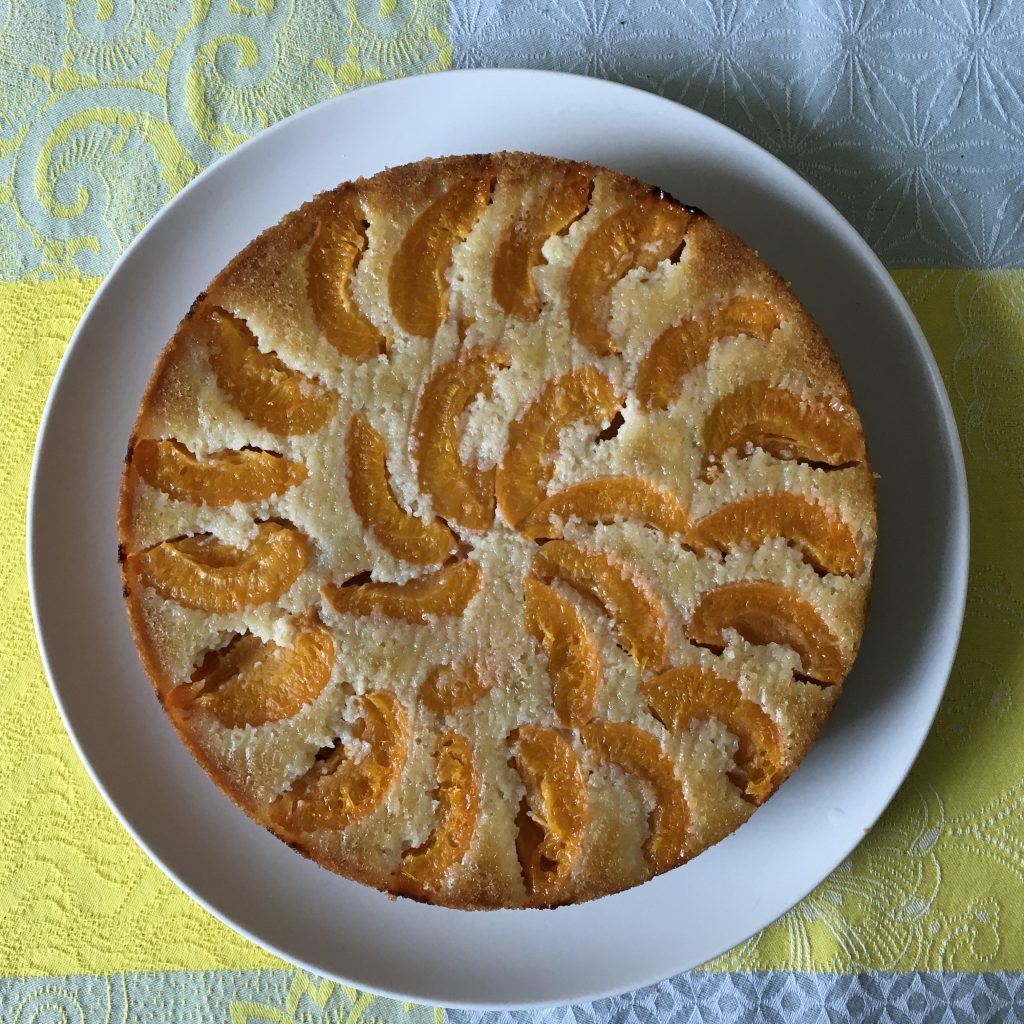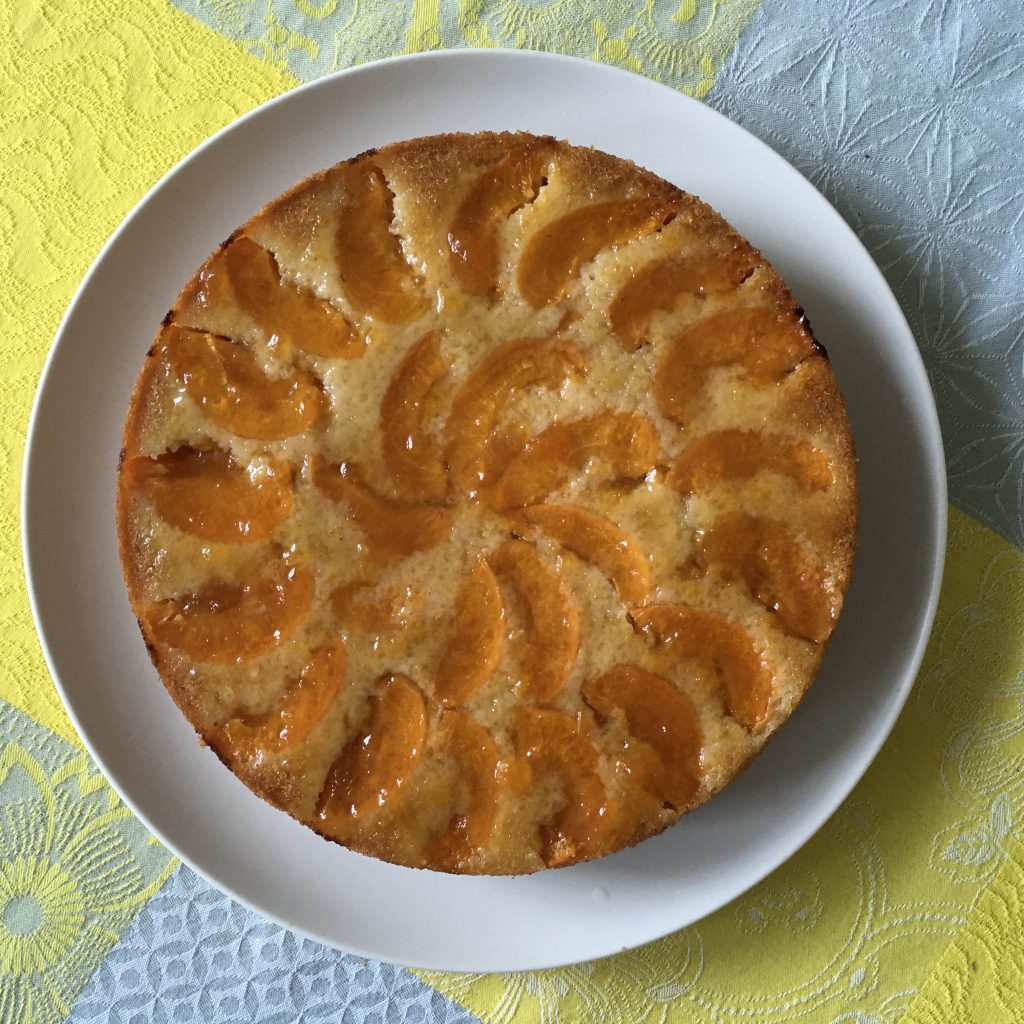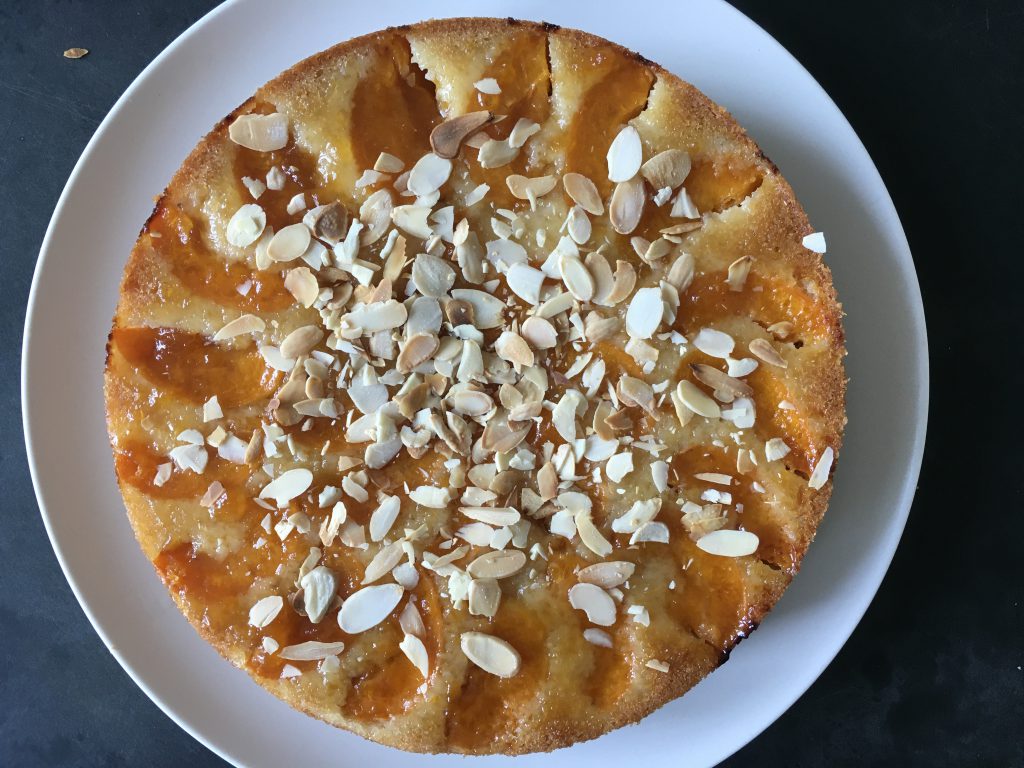 Just what we need for a sunny Sunday afternoon…