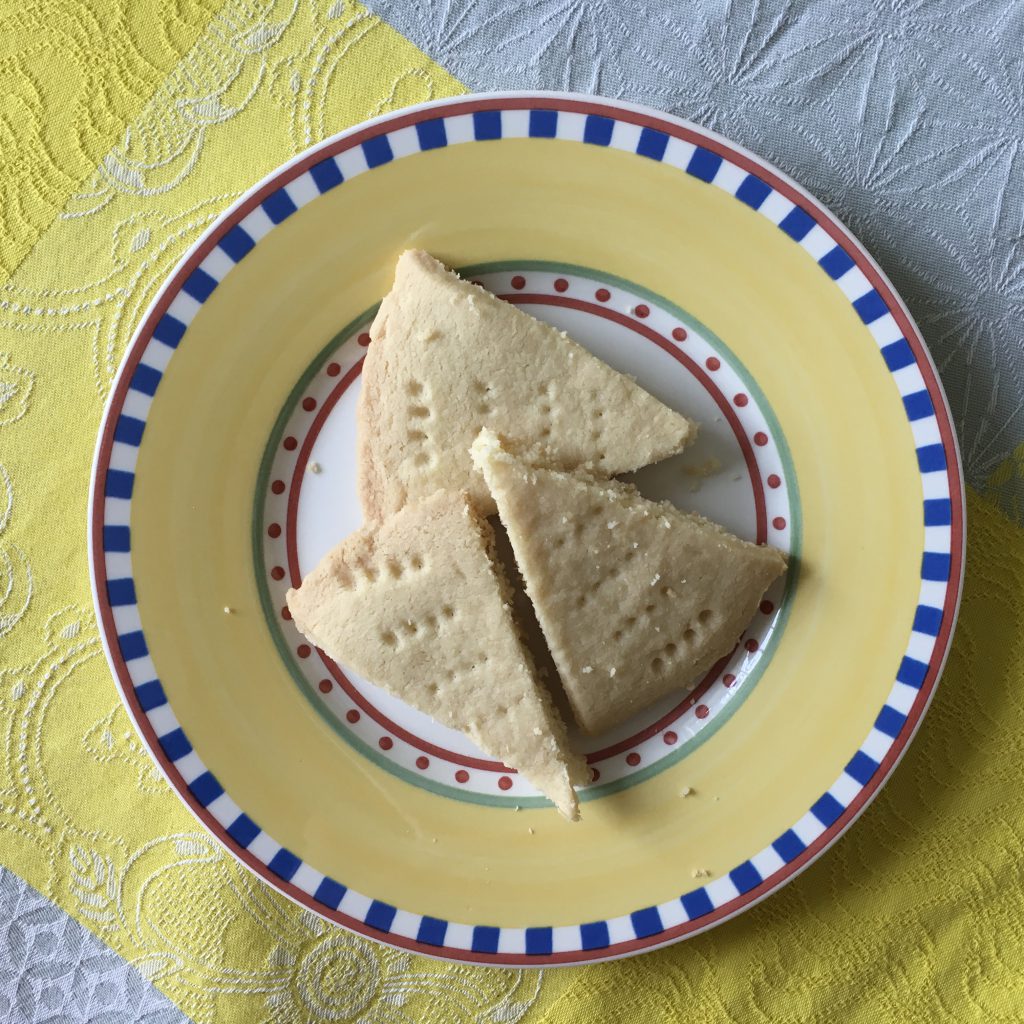 I am looking at my baking books and wonder what to make of a few of them calling themselves bibles. Normally when you mention the word bible it refers to the written form of words spoken and inspired by God. It would be taken to mean an ultimate authority for something, in this case a manual for how best to live your life.
Some Christians will take issue with any book other than the Bible being called a bible, but I love baking and am not getting worked up about this.
What I am getting worked up about is the number of shortbread recipes I have to contend with. I went through so many shortbread recipes and variations from my books and from the internet (chocolate, lavender, almond, lemon, orange, parmesan, salted caramel, cinnamon, ginger, pecan, rosemary, cardamom and rose, poppyseed and even one for millionaires) that in the end I was left a bit distracted.
Life should be simpler than this.
After making my first successful batch from Prue Leith's book, I worked out that there is a certain ratio for the ideal shortbread. This is one part sugar, two parts butter and three parts flour. Many of the recipes played around with the flour element and with flavours. Since I love traditional shortbread, I decided not to add any flavourings and to just use plain and rice flours.
I made two batches of shortbread, one using rice flour and one using cornflour. The ratio then is two parts butter, one part sugar, two parts wheat flour and one part rice flour or cornflour. I preferred the one made using rice flour as it had a denser texture, but Mr Gochugaru preferred the crispier texture of the one made with cornflour. Since any type of flour is in short supply at the moment, it is possible to substitute the rice flour or cornflour with spelt flour, ground almonds or ground oats. Just remember to stick to the ratio above.
If you are a beginner there is a suitable baking bible for you…
…and if you are not, there is Mary Berry's Baking Bible
This is my own collection of baking bibles, and I even have a baking book from an aspiring goddess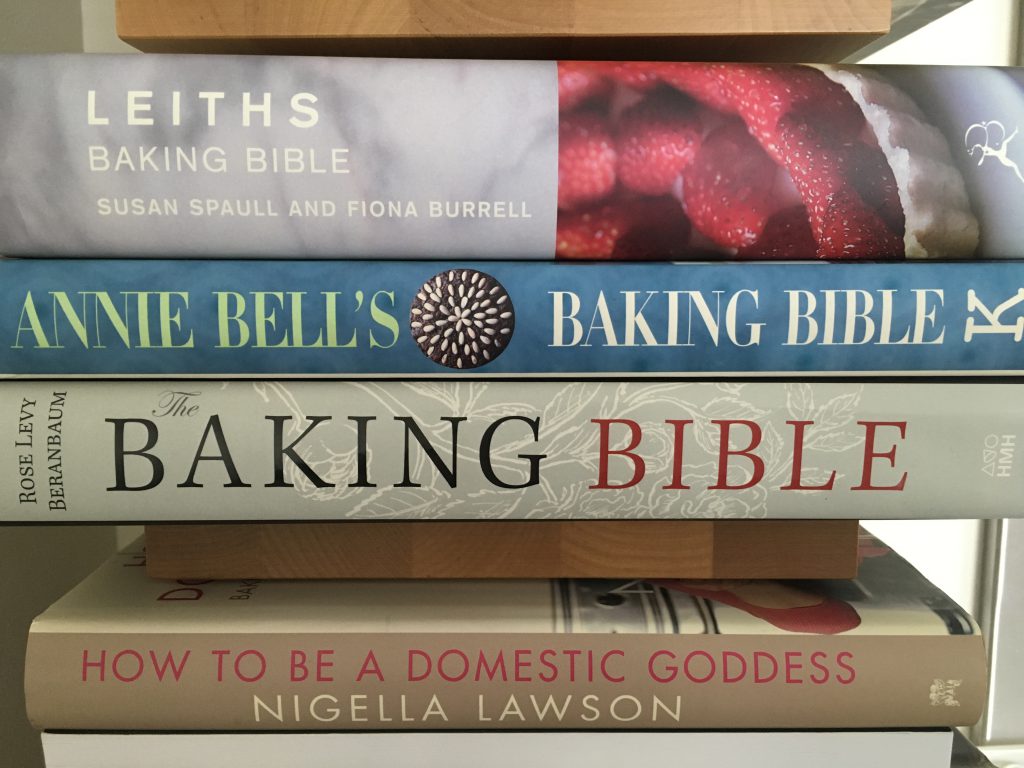 For the Shortbread:
120 g unsalted butter, softened
60 unrefined caster sugar
120 g plain white flour
60 g rice flour OR cornflour/ spelt flour/ ground almonds/ ground oats
1 pinch fine sea salt
extra caster sugar, for sprinkling
You will also need a baking sheet and a 6 inch / 15 cm fluted cutter or baking ring.
How to make:
Grease the baking sheet or line with baking parchment.
Beat the butter (which must be softened) and sugar together lightly.
Sift in the flours and salt. Mix together until everything comes together into a soft dough.
Place the cutter or baking ring onto the baking sheet and press half the shortbread dough into a circle using the back of a metal spoon.
Remove the cutter and repeat with the other half of the dough.
Mark each round of shortbread into six wedges and prick all over with a fork.
Chill the shortbread until firm, around 20 minutes.
When it time to bake, preheat the oven to 170°C/ 325°F.
Remove the shortbread from the fridge and lightly sprinkle over some caster sugar.
Bake for 20 – 25 minutes until the shortbread is pale golden on the edges.
Leave the shortbread to cool until firm before cutting into separate pieces.
Shortbread number 1 made with rice flour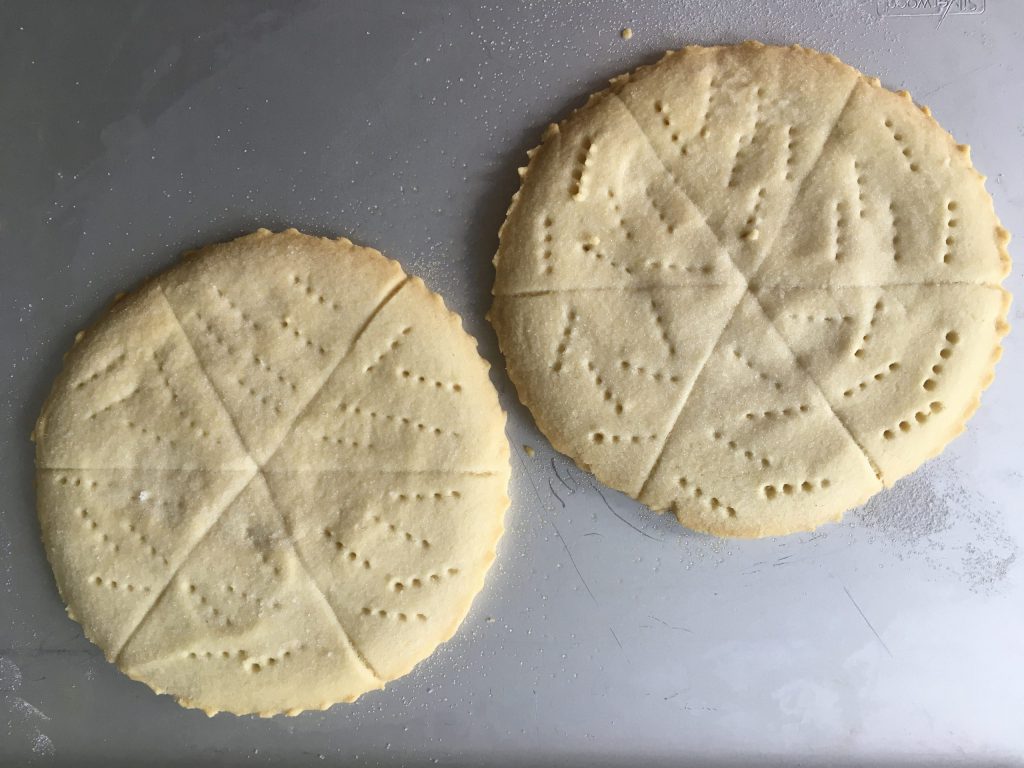 Shortbread number 2 made with cornflour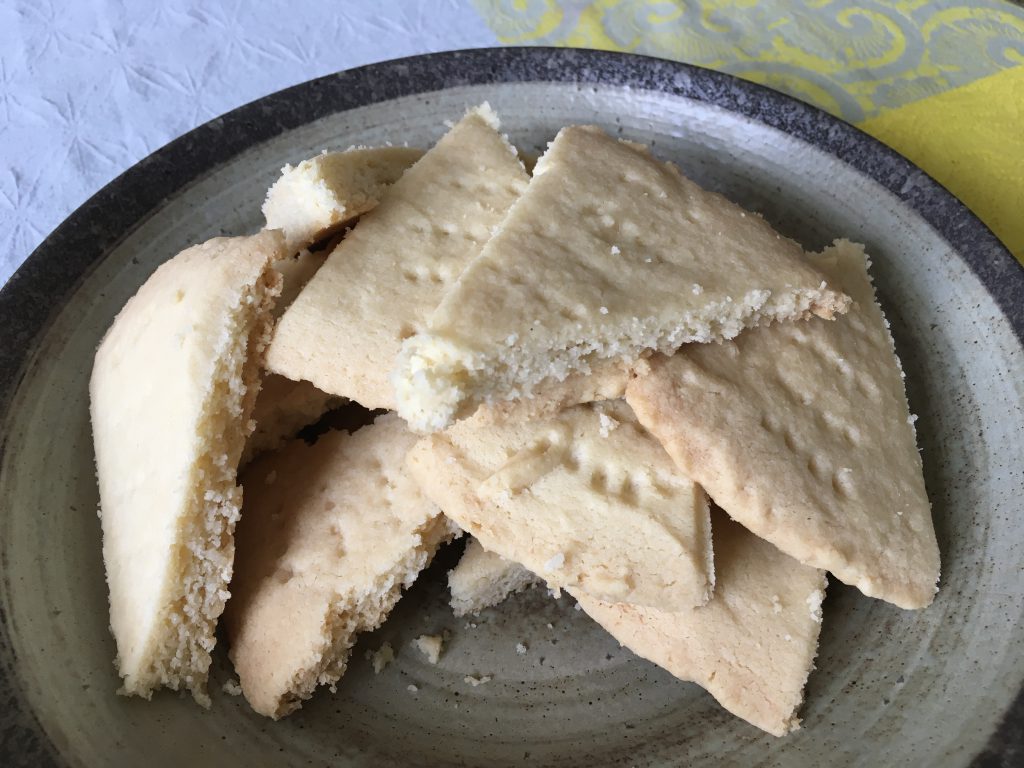 The 6 inch / 15 cm fluted cutter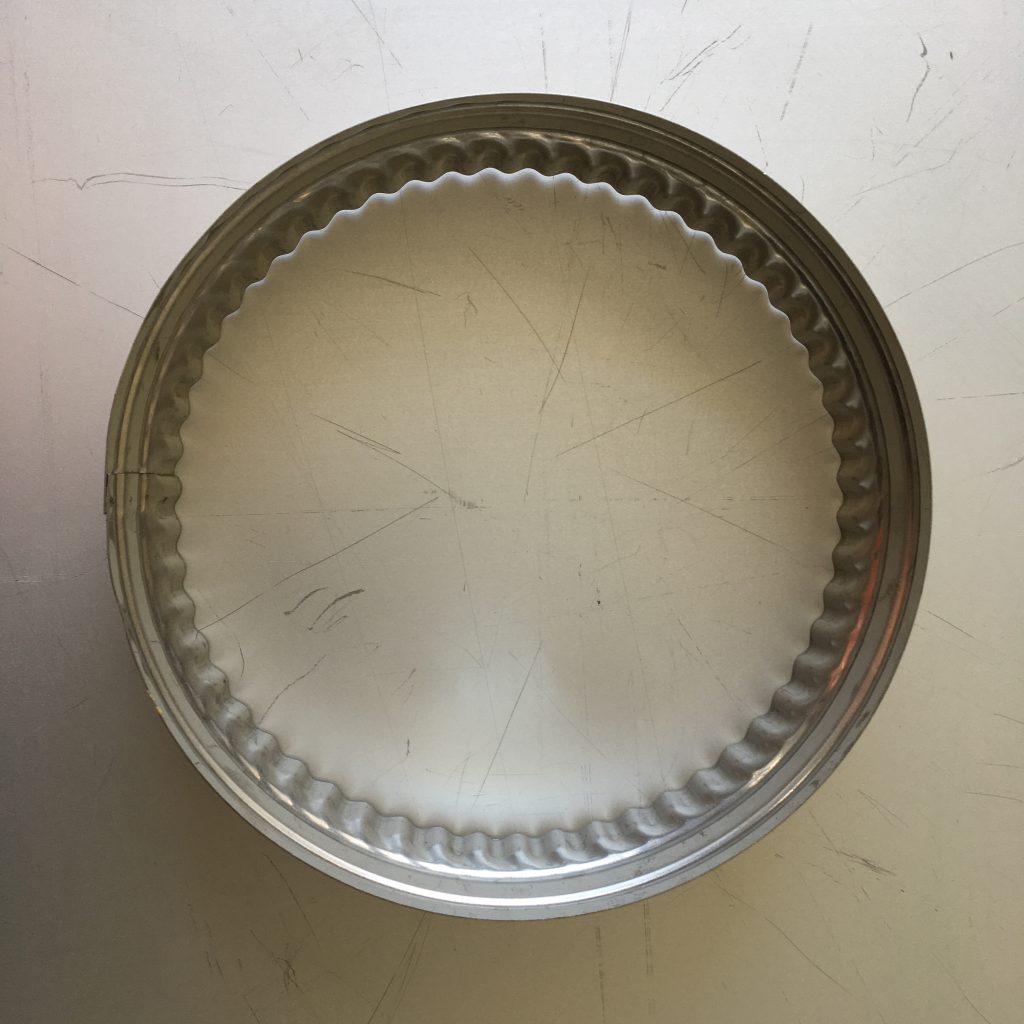 If you are unable to find rice flour then it is possible to grind your own, by placing 60 g rice grains in a coffee grinder or in the Thermomix for 30 seconds/ speed 10.