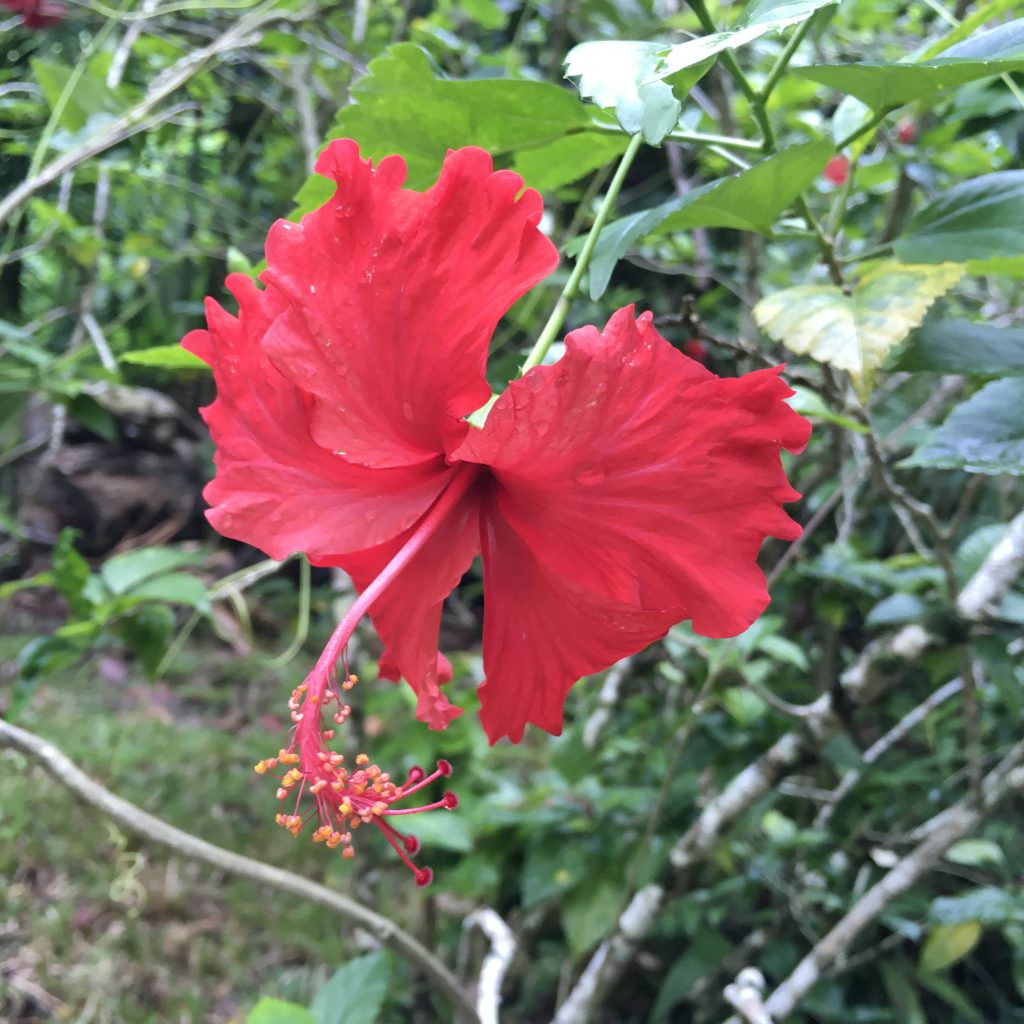 It is our second full day here and over breakfast I comment that it's great to have two more breakfasts to look forward to.
When asked what I wanted to do on this short island trip, I was about to say eat and sleep but actually I eat and sleep quite well most days. Even when I get very little sleep I do sleep deeply. So the answer really is that I don't want to make any decisions for a few days.
As I planted myself on a beach chair and looked out to Emerald Bay, one thought occurred: of all the times I have sat on committees and been asked to be creative with finding solutions to challenging situations, has anyone understood that to have blue-sky thinking it might actually help to be looking at blue skies?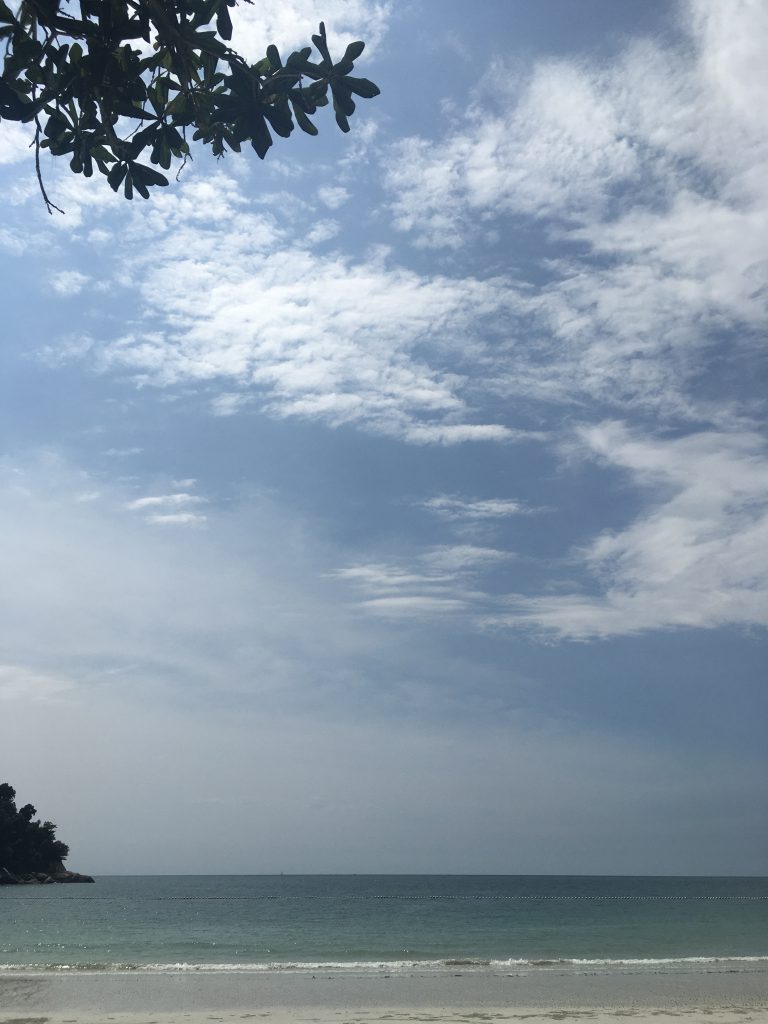 I mentioned my blue-sky thought to Mr Gochugaru and he said I am looking into the horizon. Then we thought we should jump into the sea to float some ideas…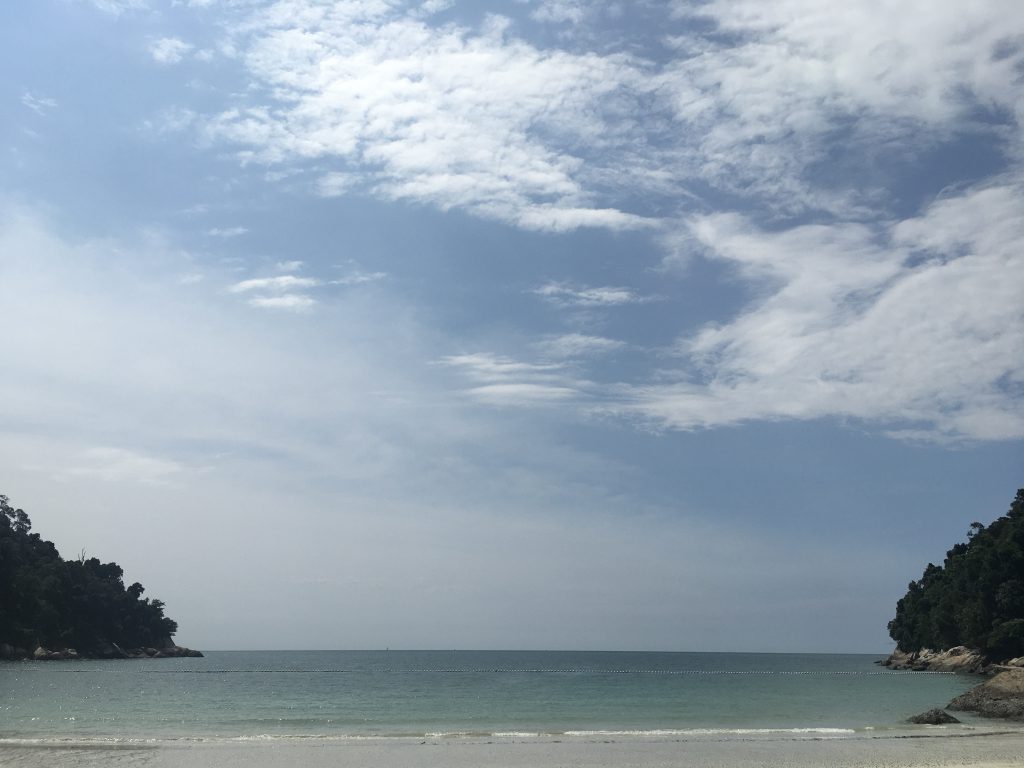 I read a few pages of a novel set in North Korea and fall asleep after breathing in the sea air deeply for a count of five. Birds chirp, cicadas chirp and even the kids around me chirp.
Then I wake and it is time for lunch. Wonderful.
Banana Leaf Curry at Chapman's Bar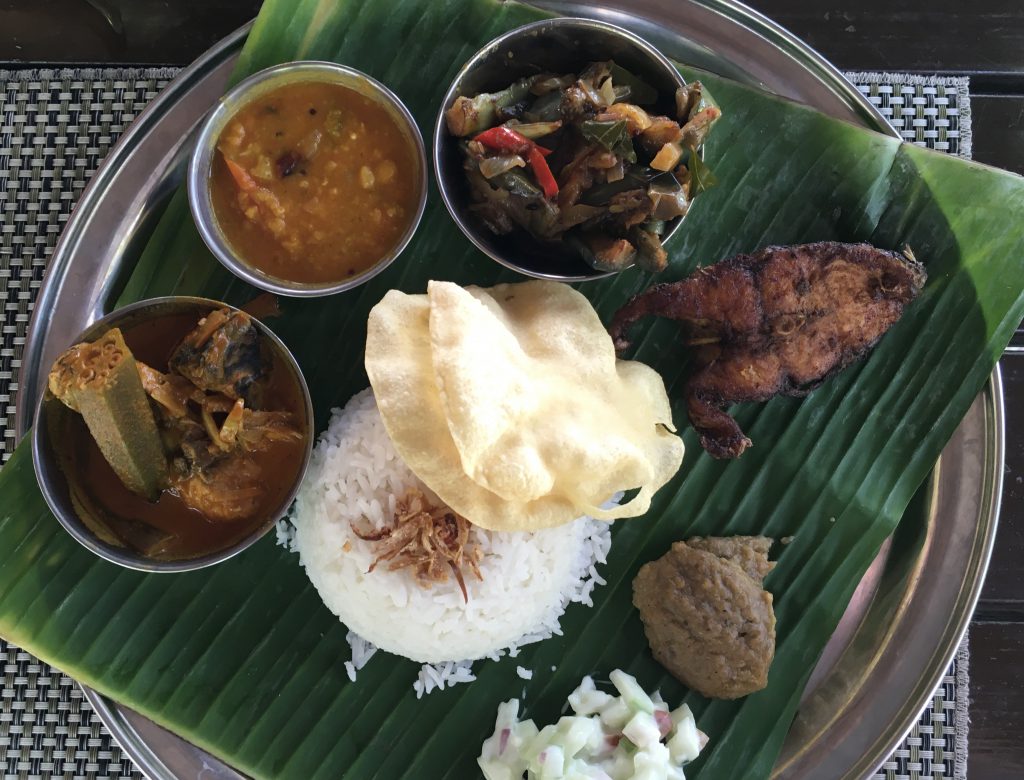 Part of the day was spent wandering around here and there taking photos of flowers around the island.
Frangipani trees (Plumera rubra) abound and their flowers make colourful displays along the footpaths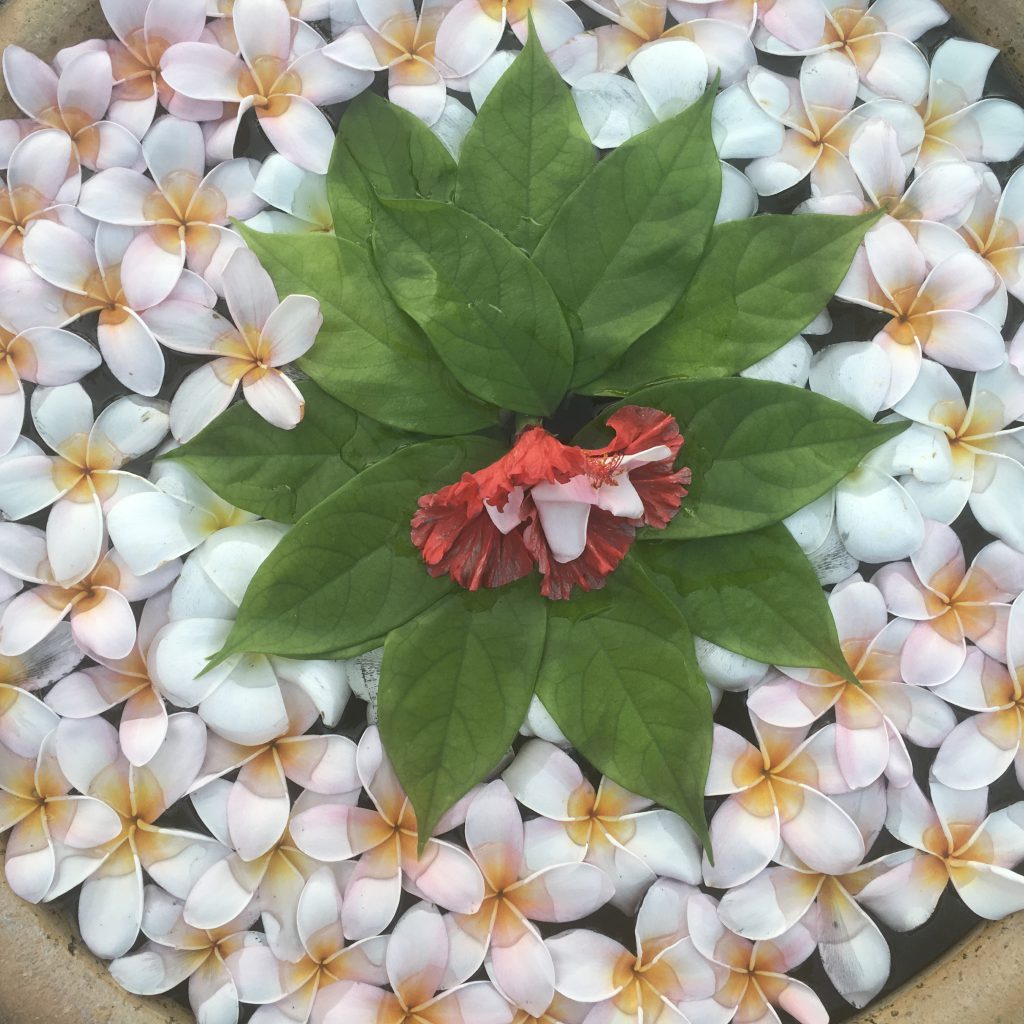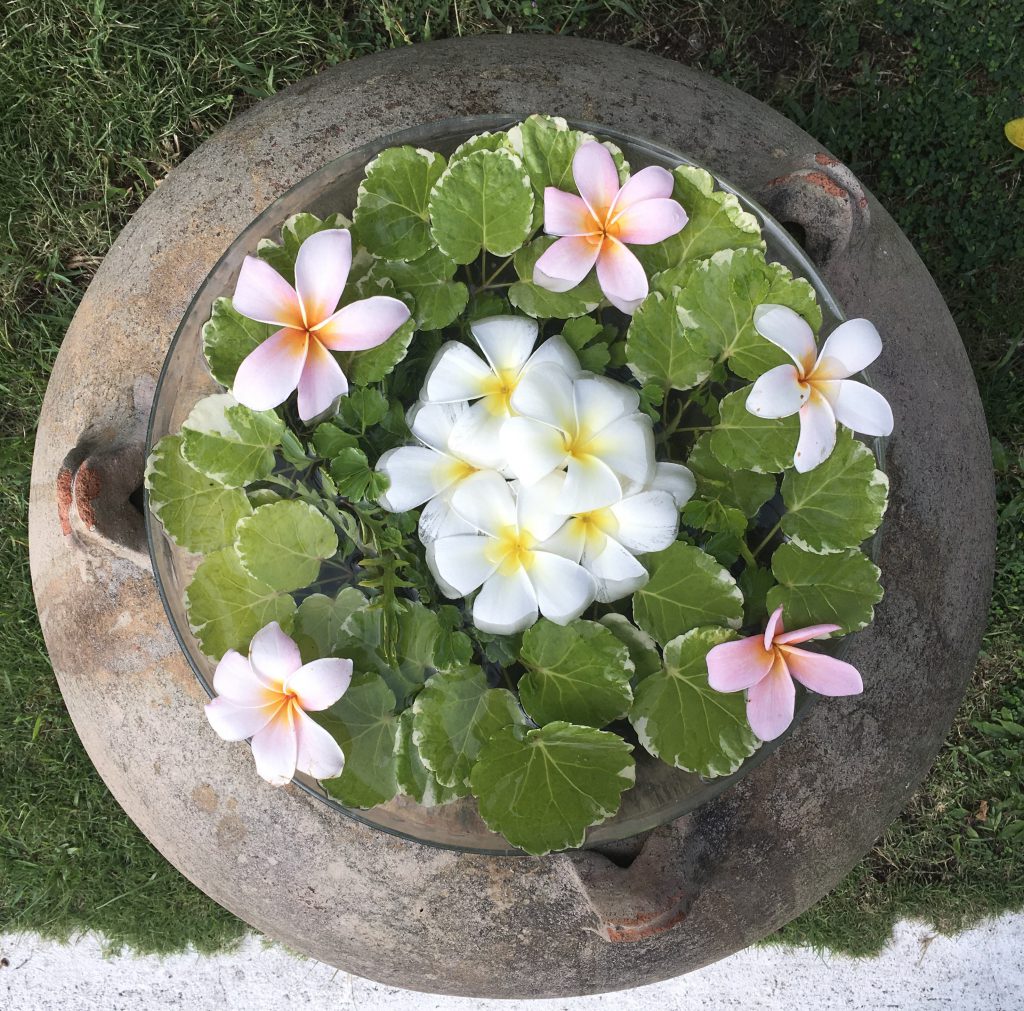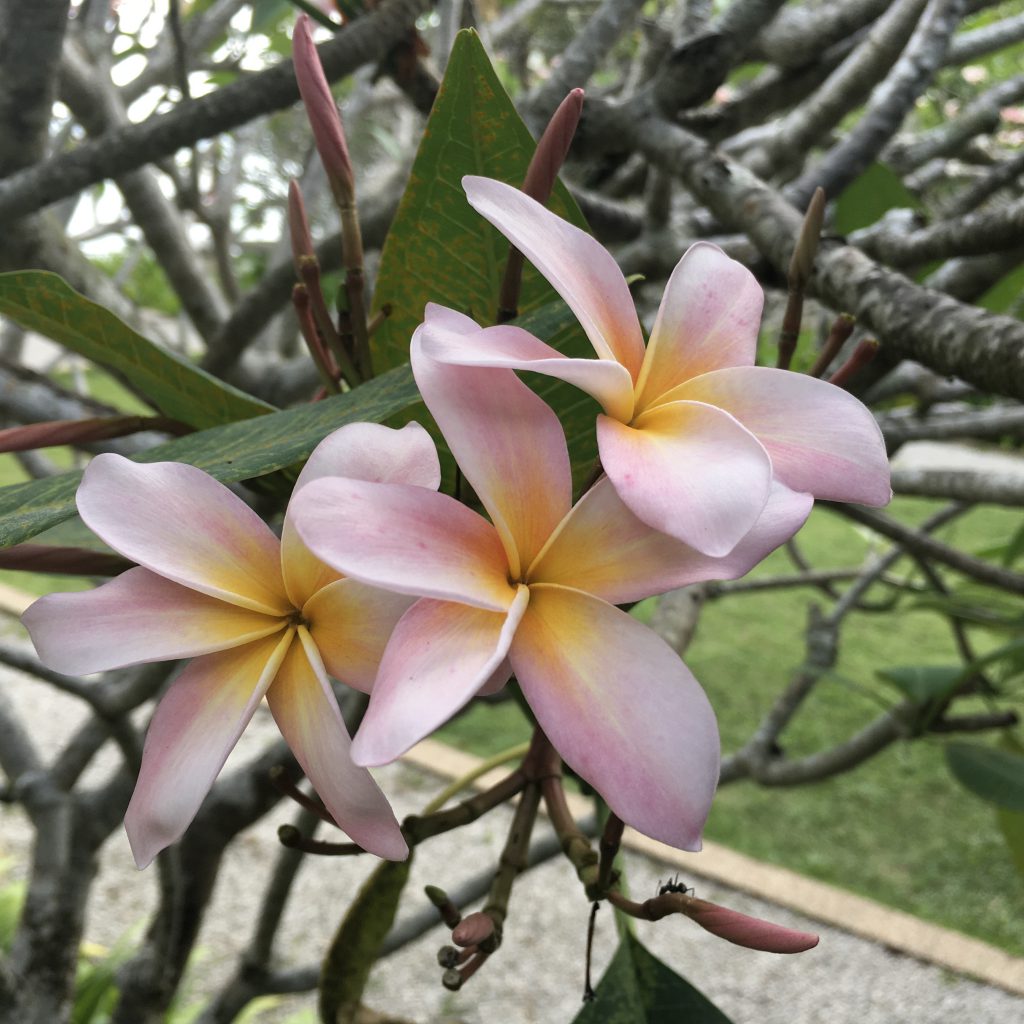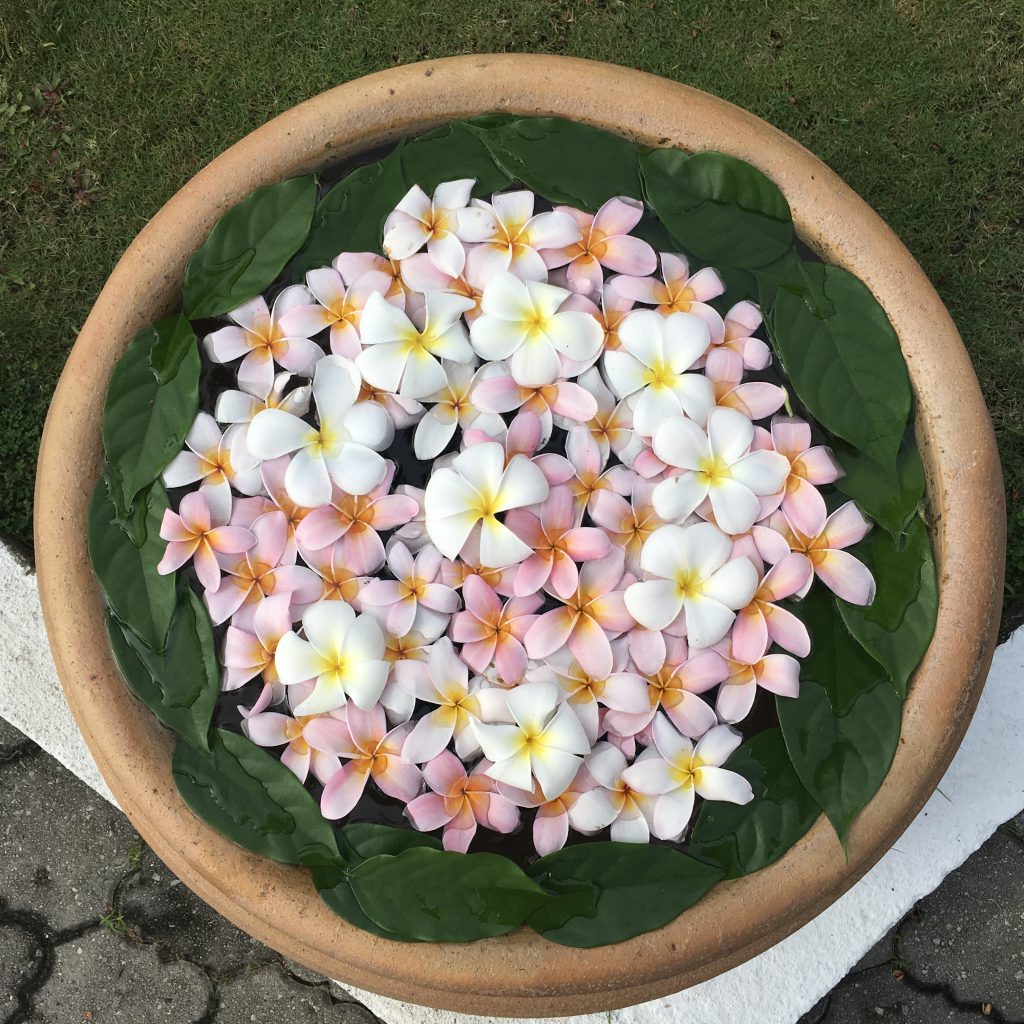 More flowers (hybrid orange, red and yellow Ixora) for creative use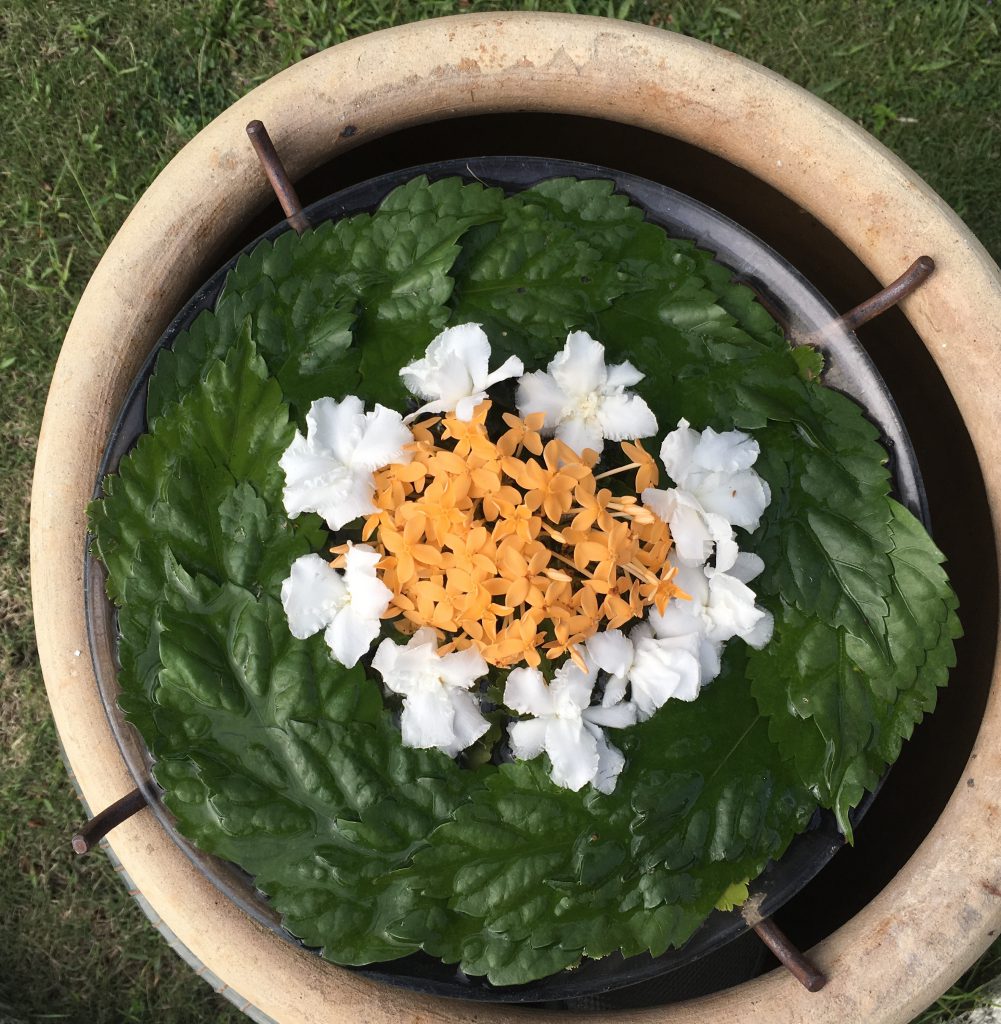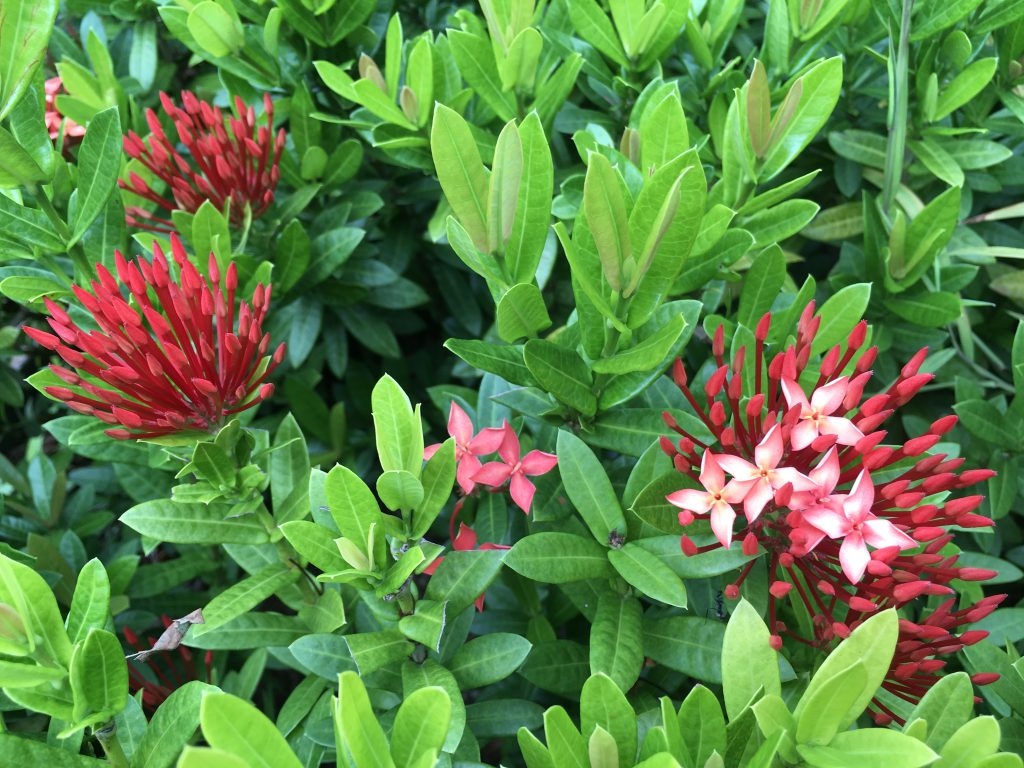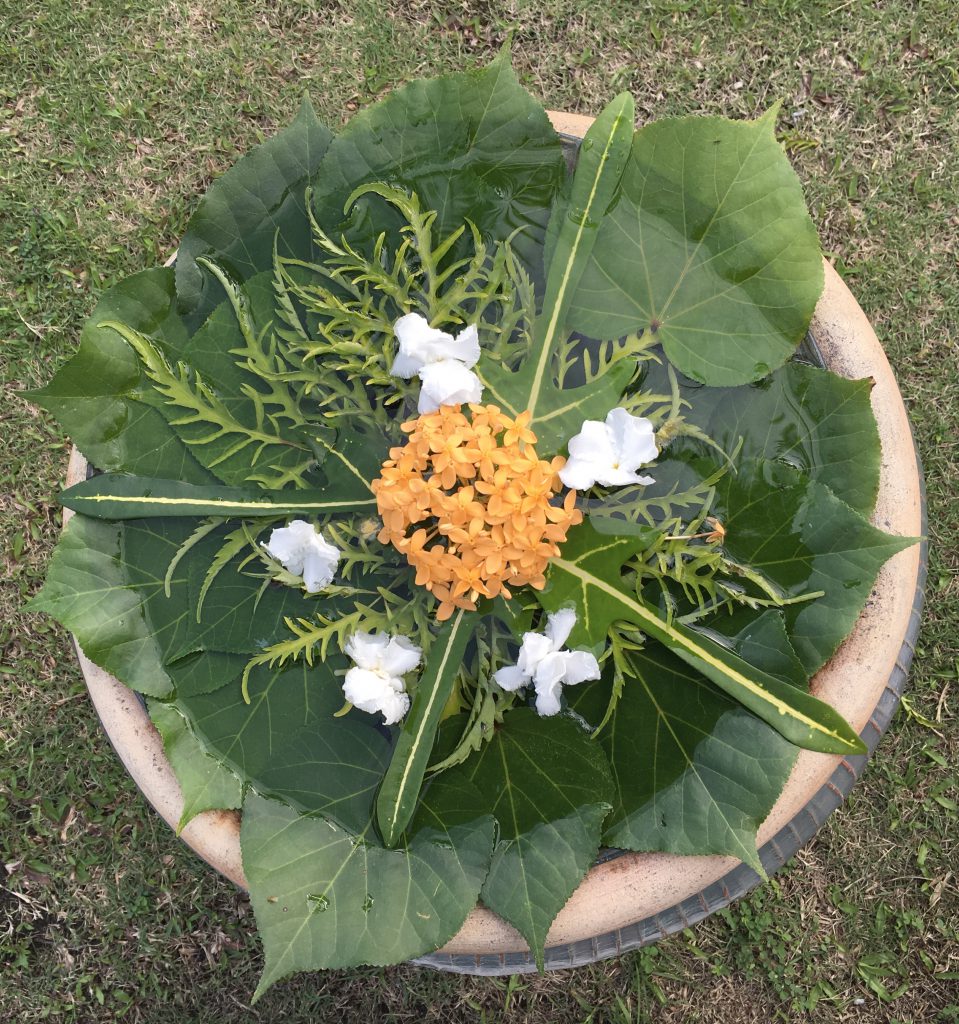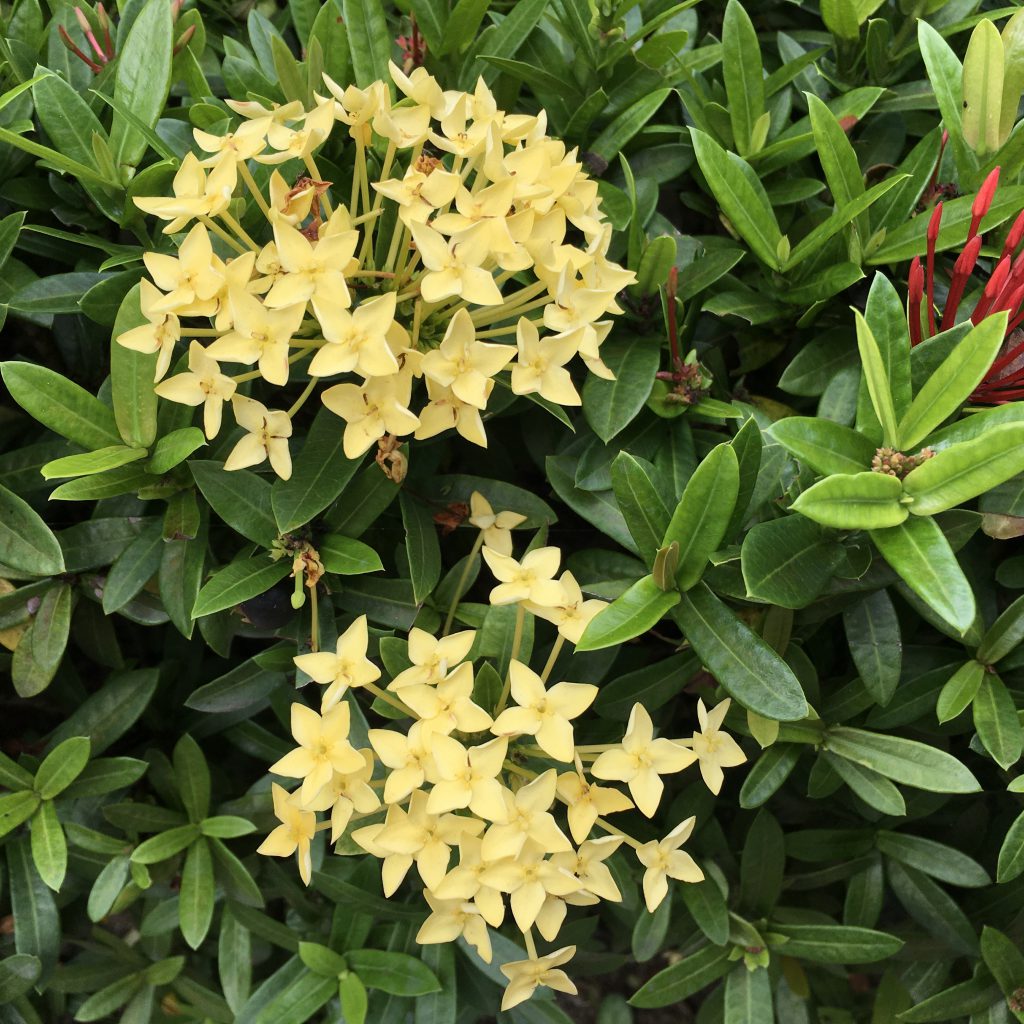 The one flower that all Malaysians recognise: the bunga raya or hibiscus (Hibiscus rosa-sinensis) which is our national flower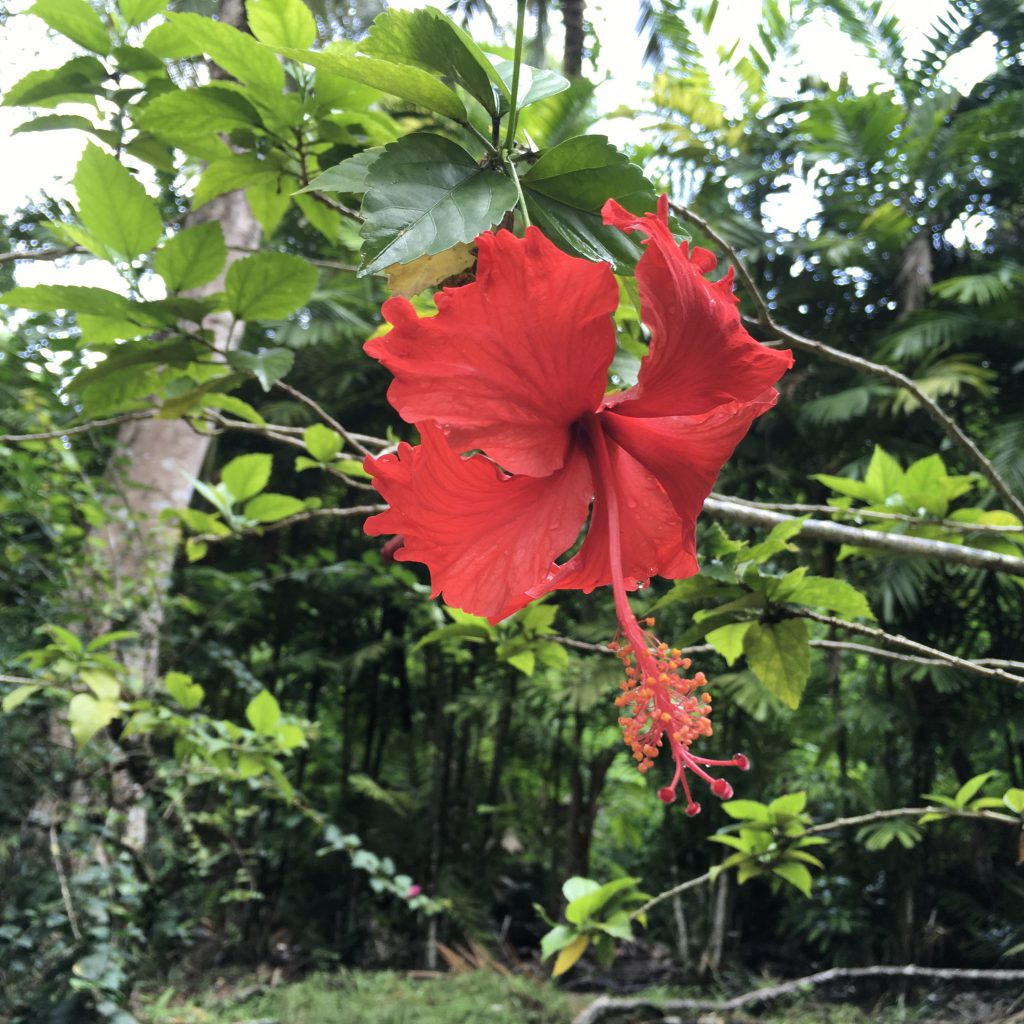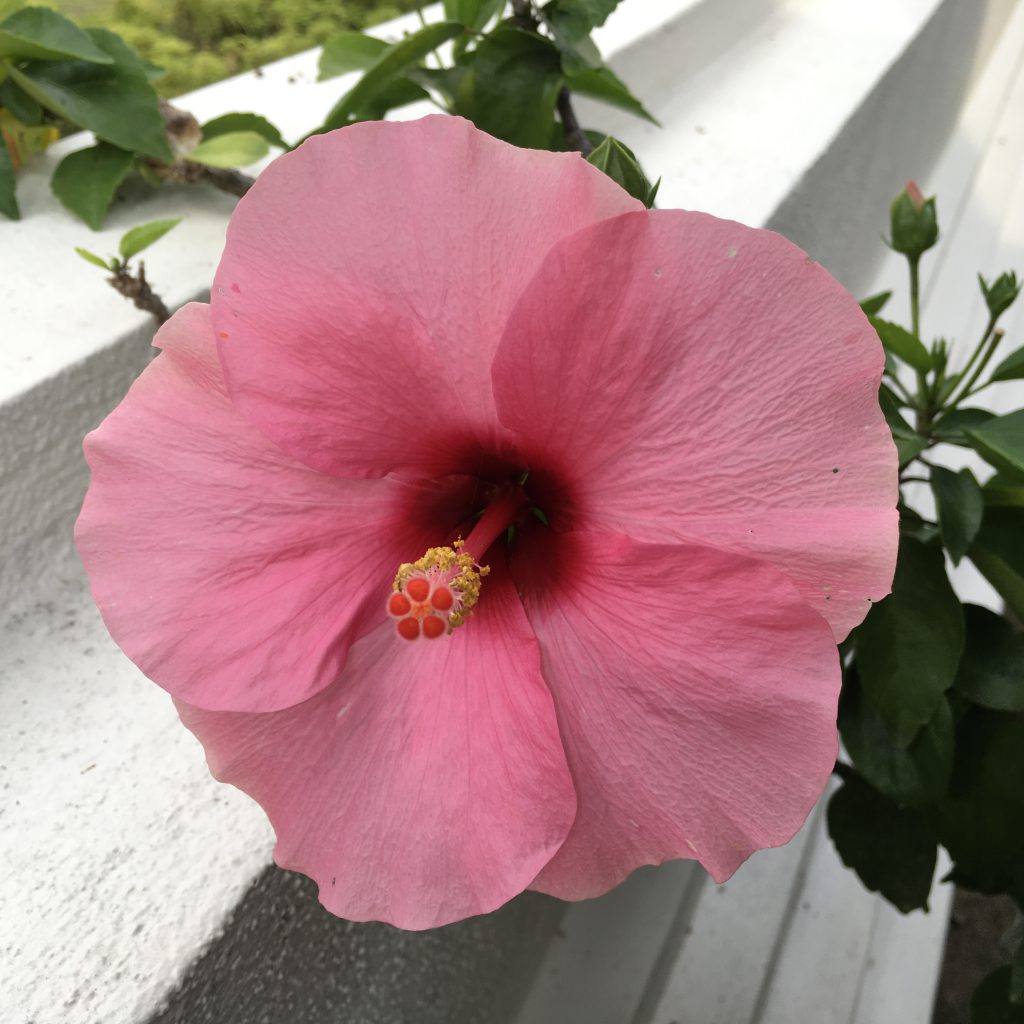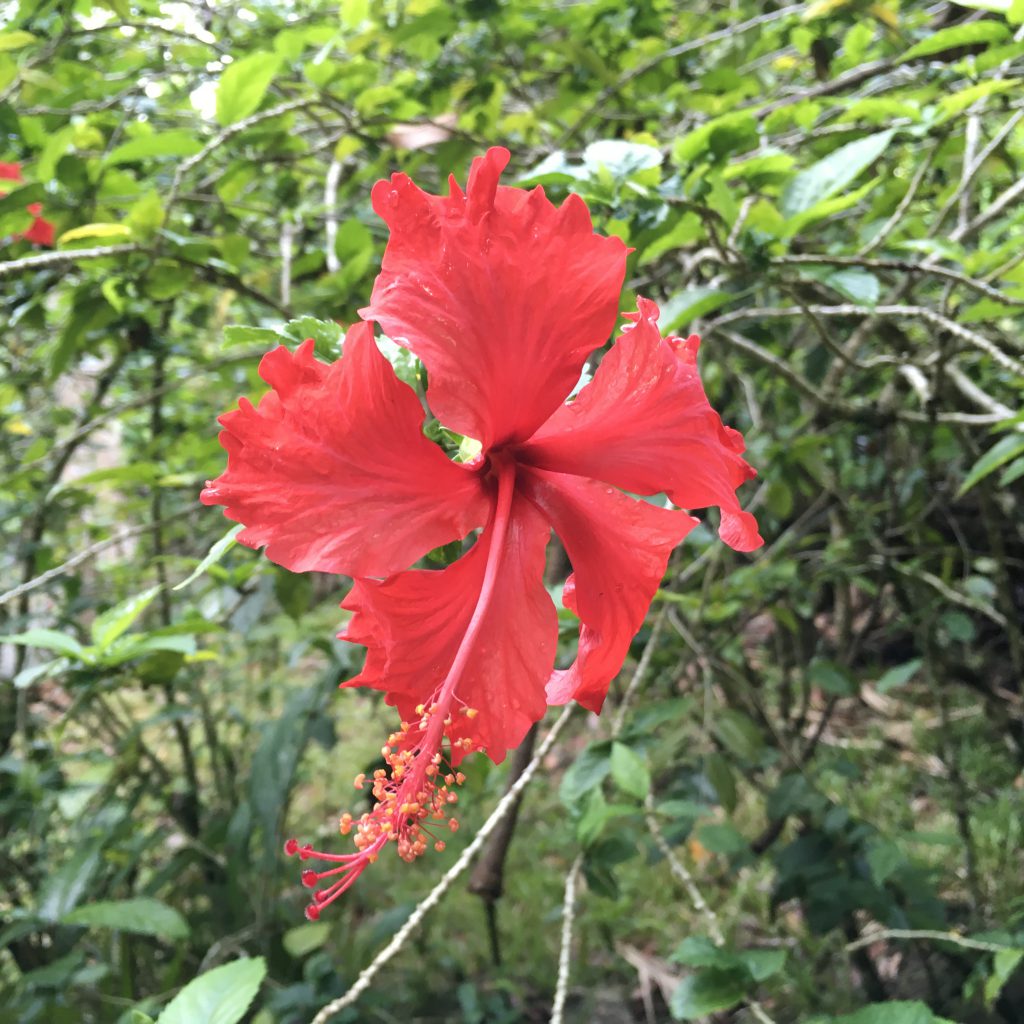 Bougainvillea in all colours: there are three tiny white flowers in the middle of three or six bracts, which are modified leaves and often mistaken for the flowers themselves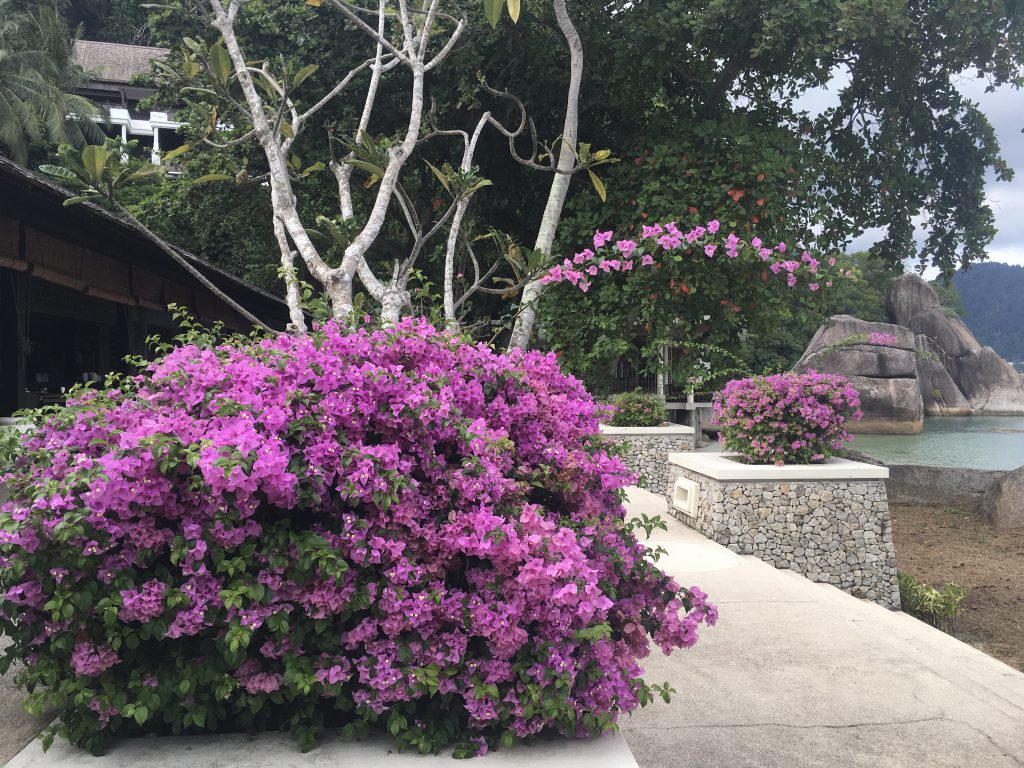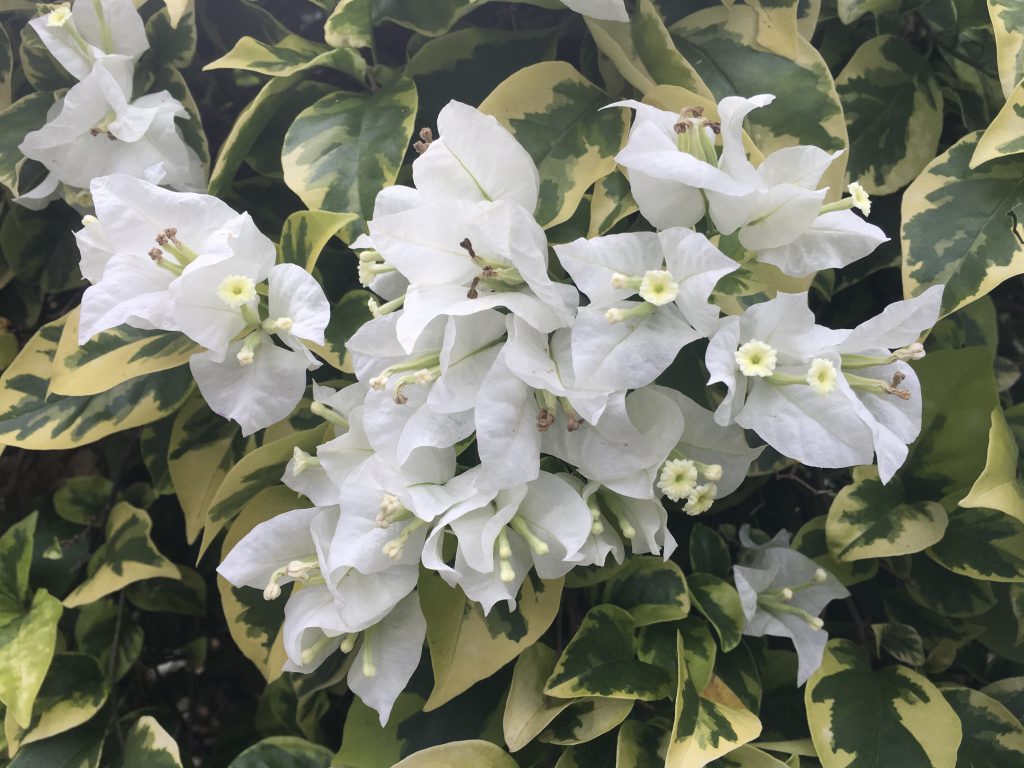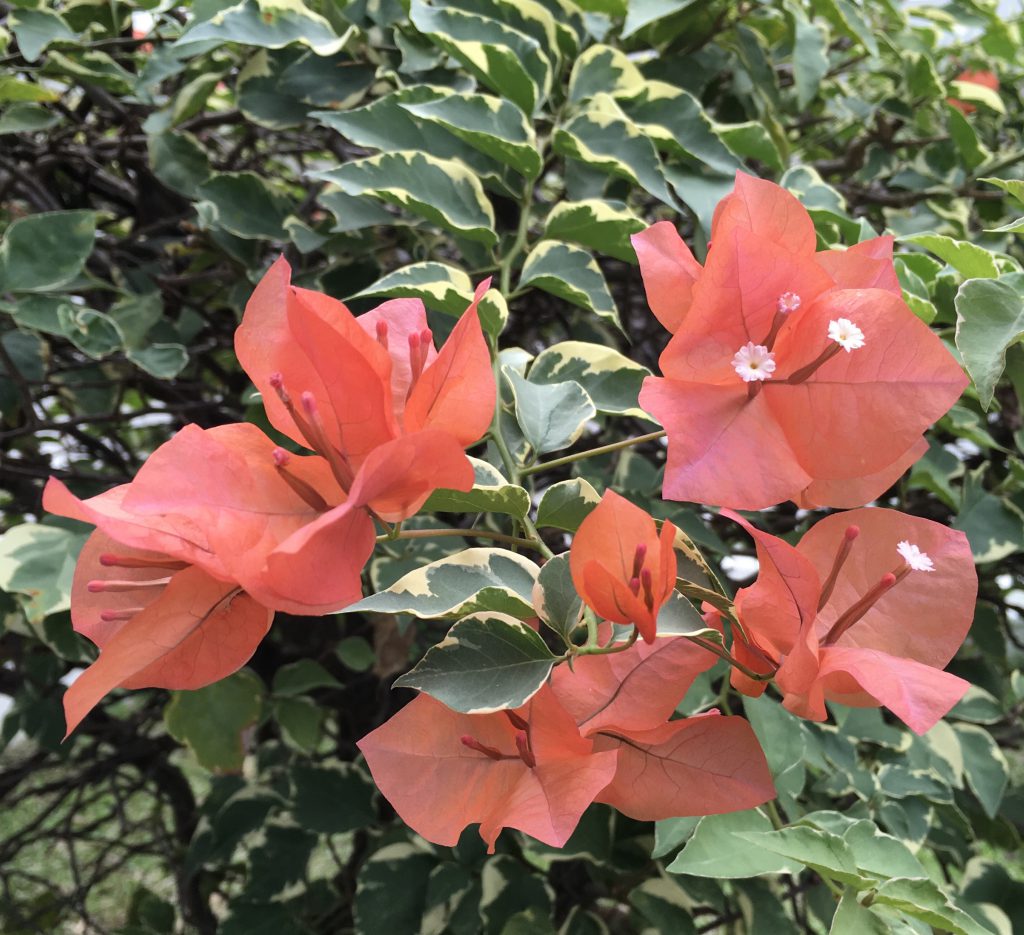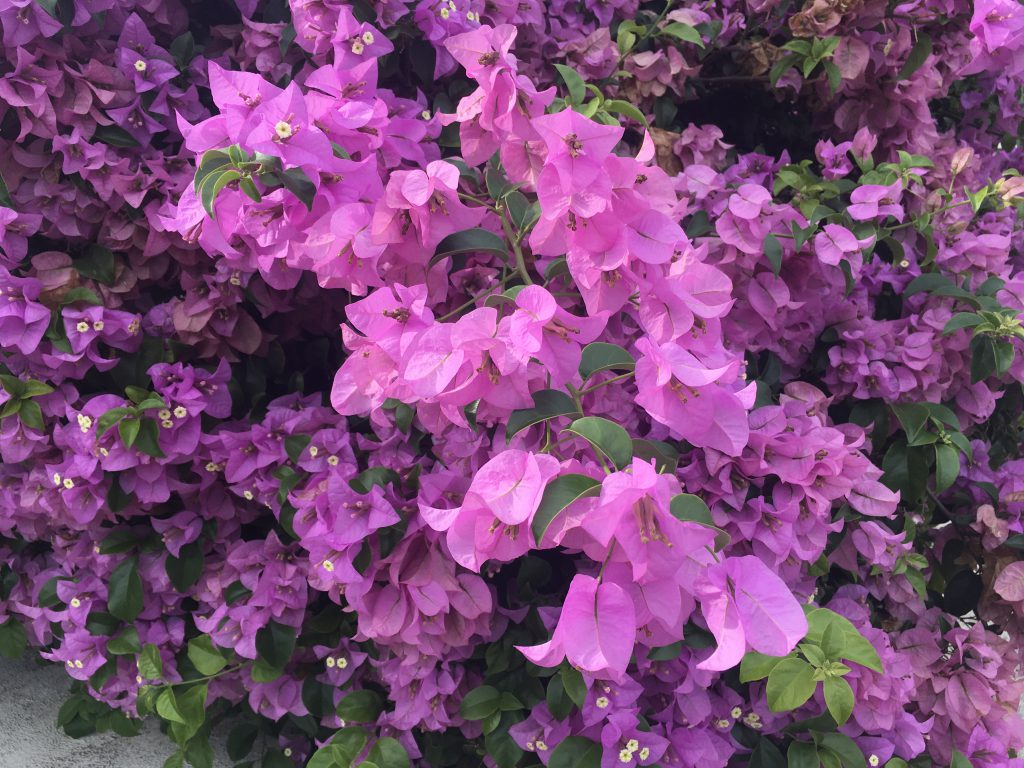 White Spider Lily (Hymenocallis littoralis) and the Blue Trumpet Vine (Thunbergia laurifolia) which attracts bees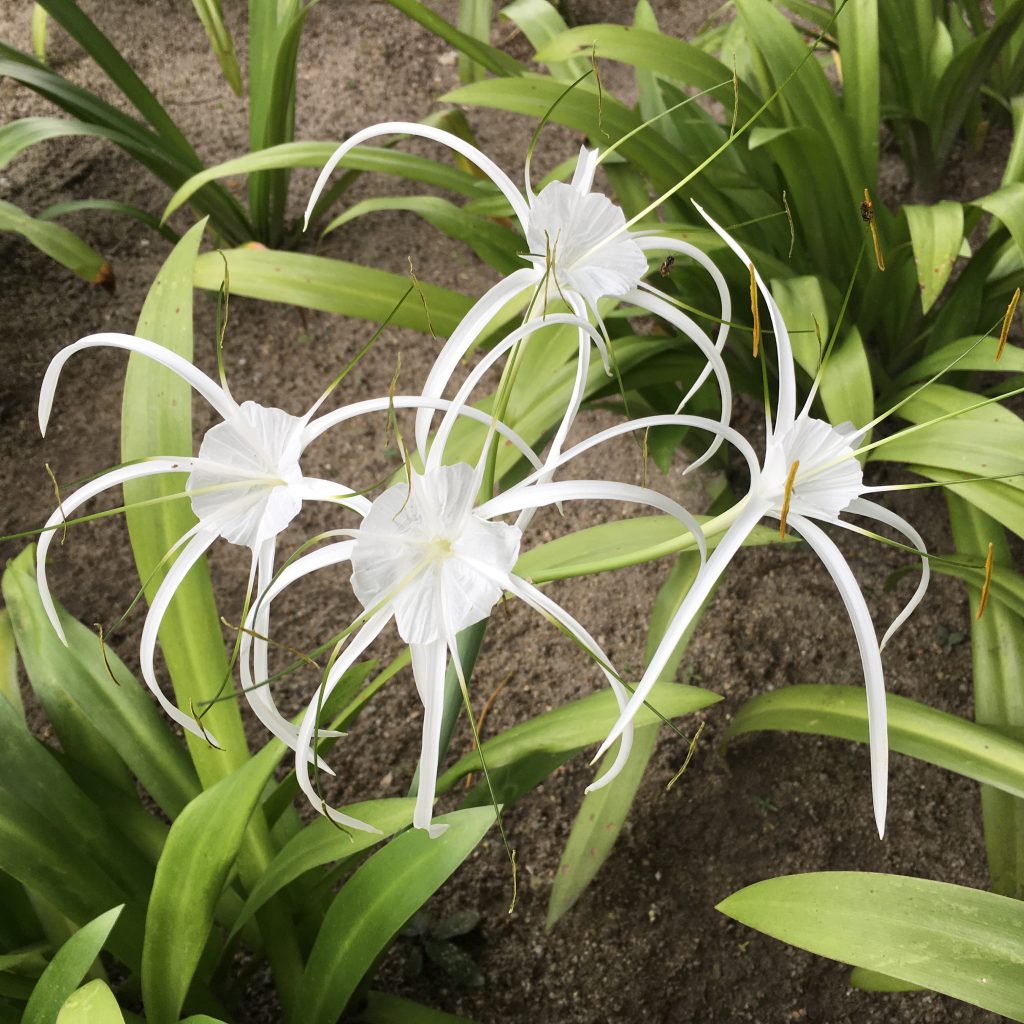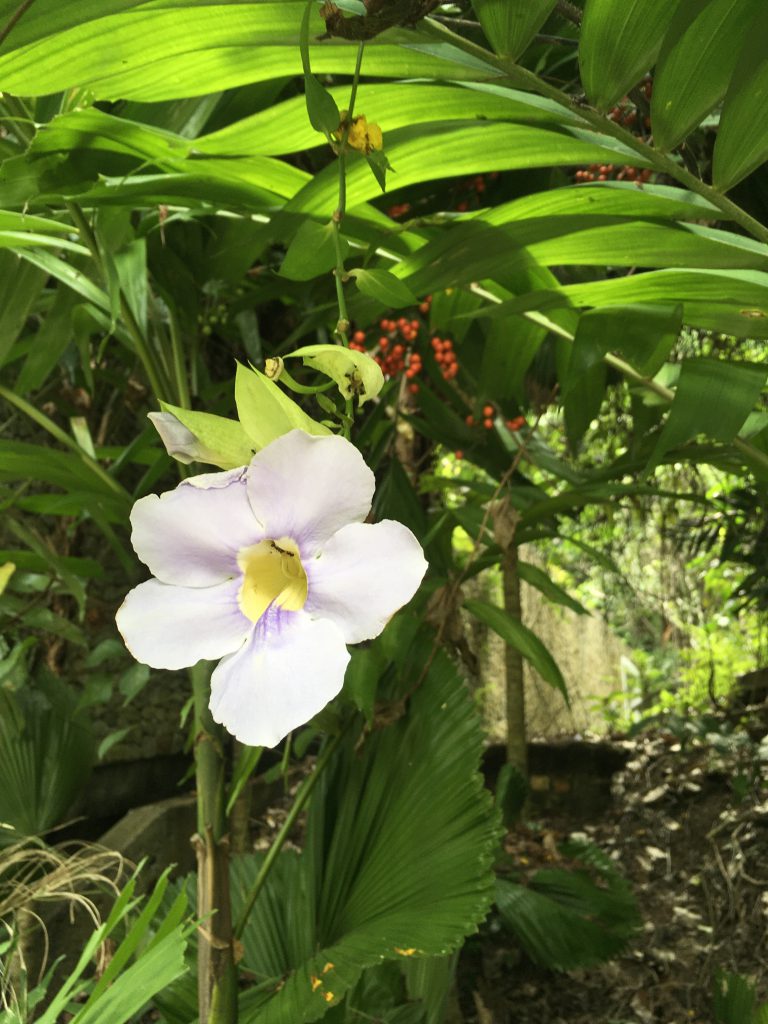 Orchids cleverly grown in coconut husks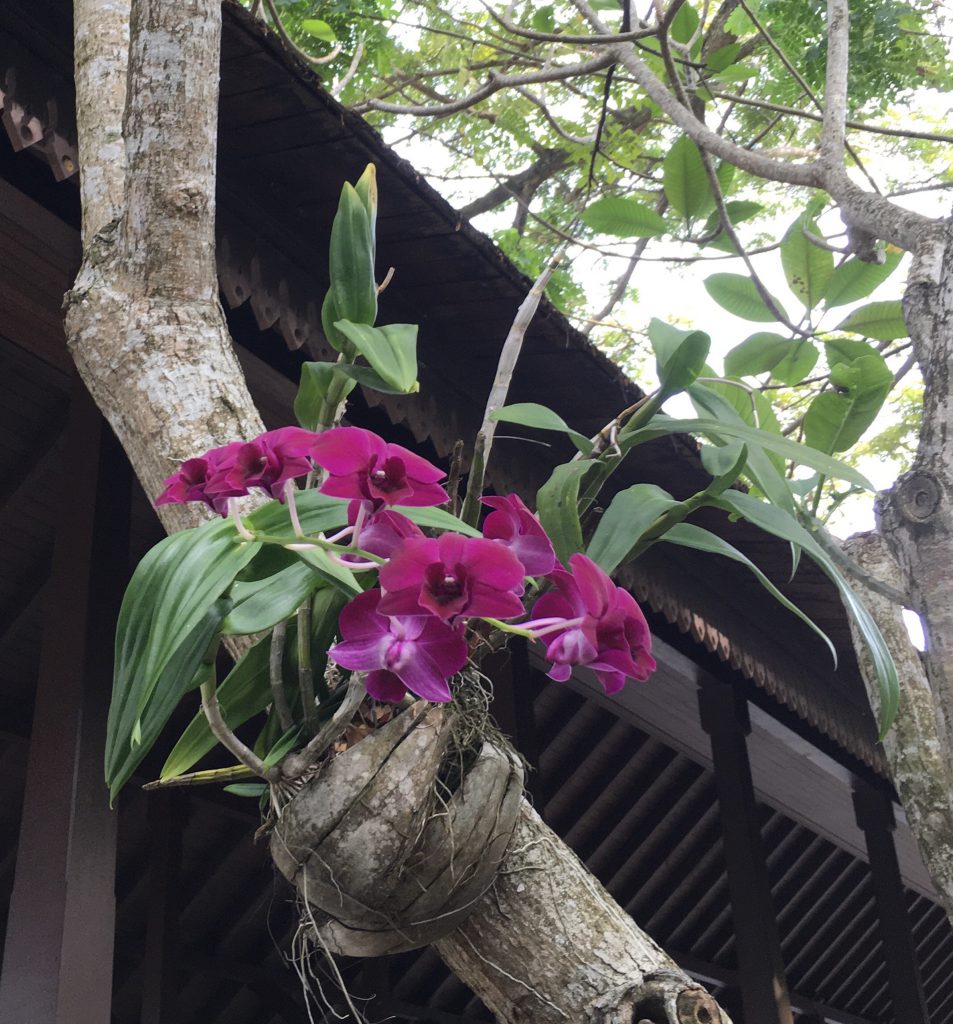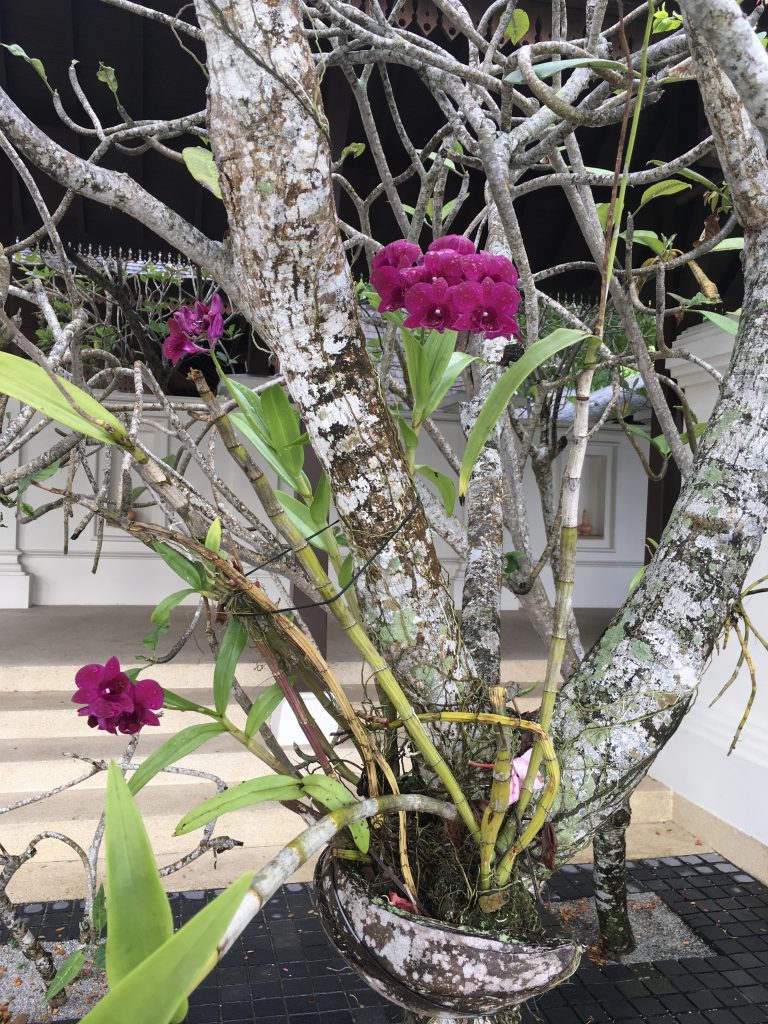 Finally, some ferns which I am very fond of, on account of a science project carried out at primary school: we collected the spores from underneath the fern leaves with the spores creating a delicate pattern when it fell straight onto the sheet of paper on which it was placed a day or two before.
Birds Nest Fern (Asplenium nidus) is commonly found all over Malaysia in the wild and is also often cultivated as a garden plant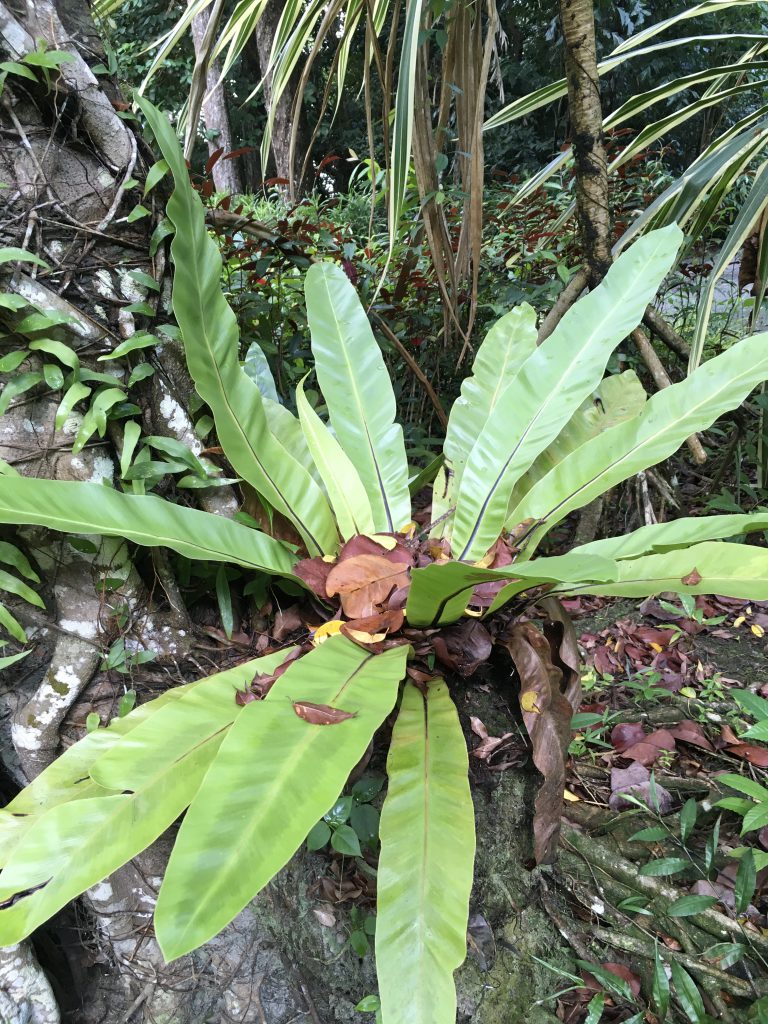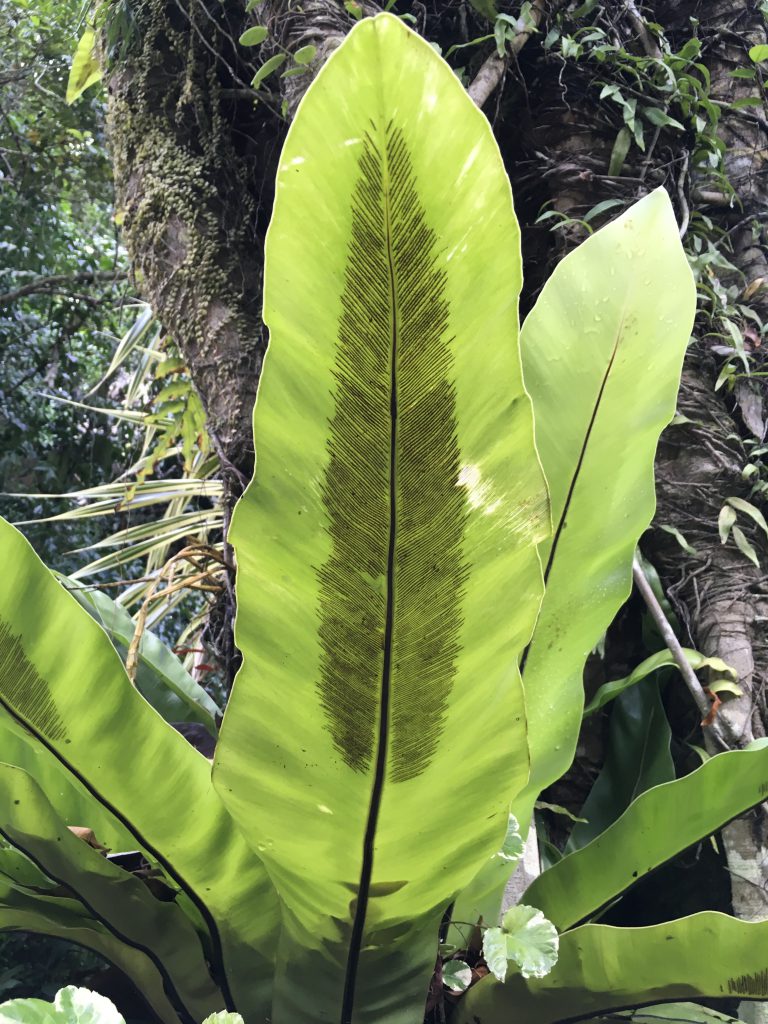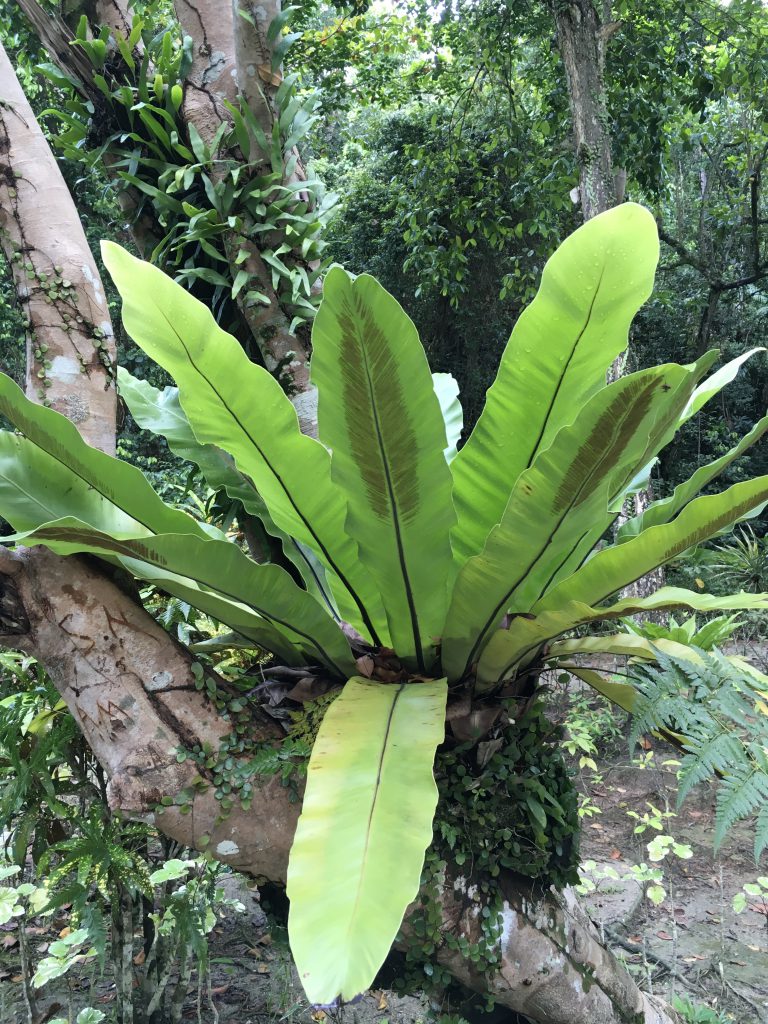 After such a relaxing day we head to our communal dinner where the conversation is about the island wildlife: how badly behaved the monkeys are and whether wild boar curry will taste good.
Later we look up and see bright stars in the sky and walk back to the villa to the sound of lapping waves. Goodnight…