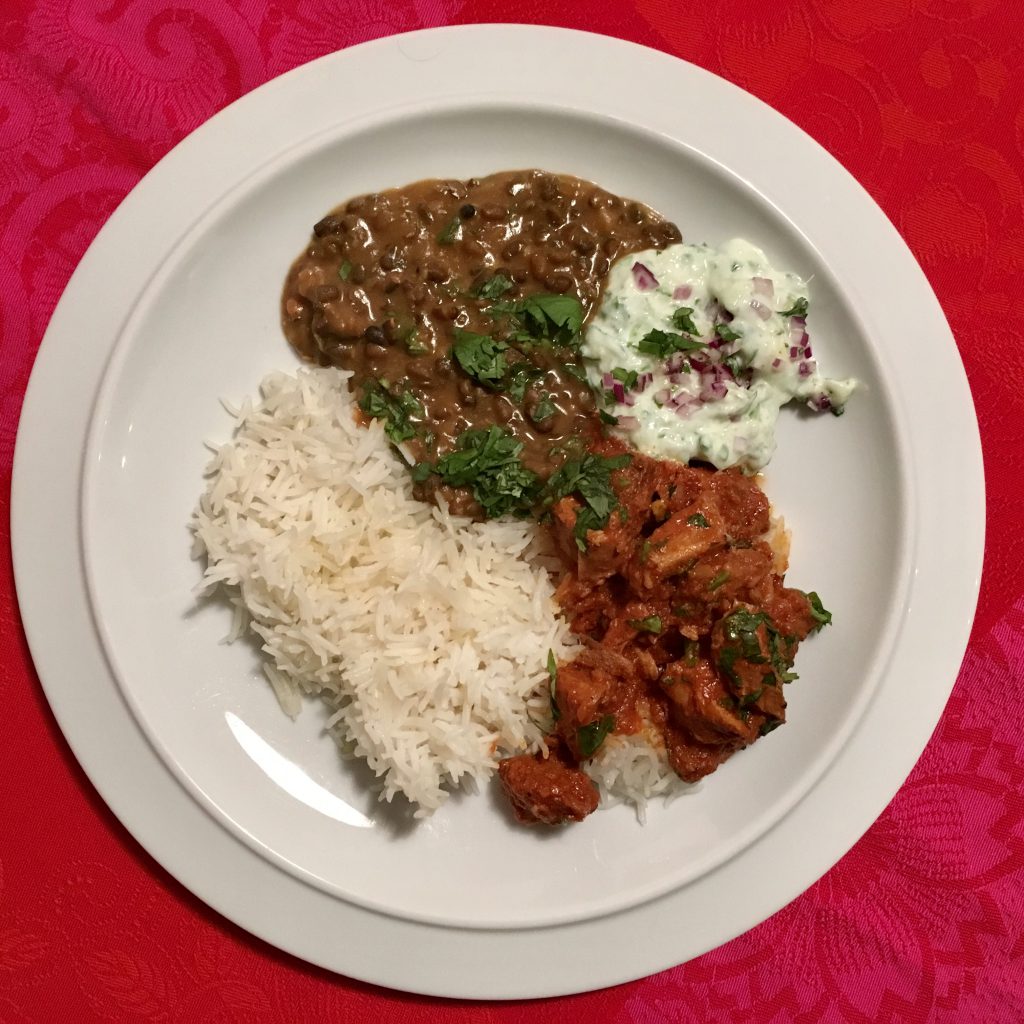 As far as I can remember, the origins of Boxing Day lies in employers handing out to their servants Christmas boxes, filled with good things they can share with their own families. I think this is a thoughtful thing to do and an appropriate way to show appreciation to your staff.
Here in the Gochugaru Household we have no staff. I have a cleaner who helps once or twice a week, for five hours each time, but she is away for three weeks. Last night I watched the film Ratatouille for the first time and enjoyed it very much. In the film the late chef Auguste Gusteau says Anyone Can Cook.
Anyone can cook but can anyone wash up? It needs someone who loves creating order out of chaos, so I have been continuously stationed in the kitchen after our meals.
We have eaten very well. After Christmas Day lunch I thought I could eat that all over again. And I did, on Boxing Day. Everything was the same except that for the second lunch we had raw shredded brussel sprouts instead of roasted ones, a recipe from one of my favourite chefs Joshua McFadden. It tastes fresh, lemony, nutty and crunchy. I will write up the recipe in separate post because it deserves its own page and pictures.
Christmas Day lunch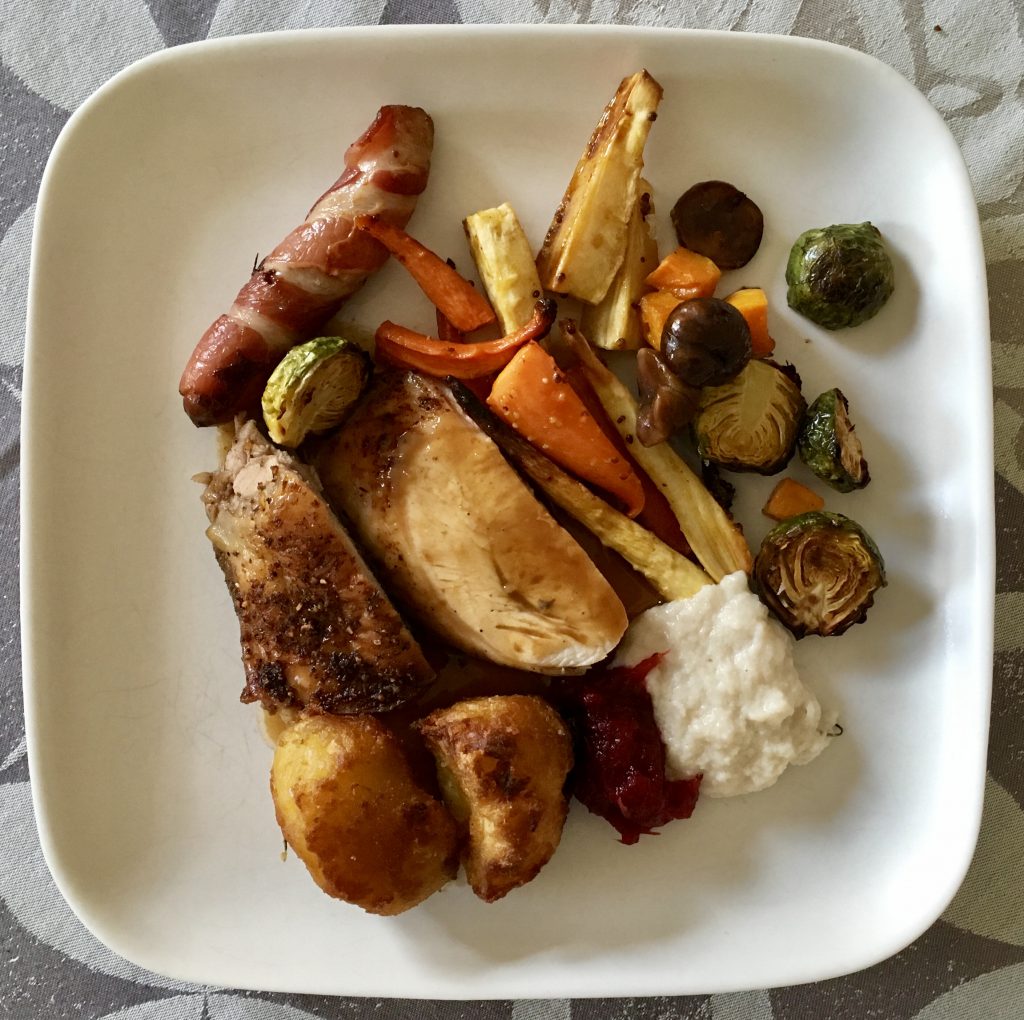 Boxing Day lunch, with the raw shredded brussel sprouts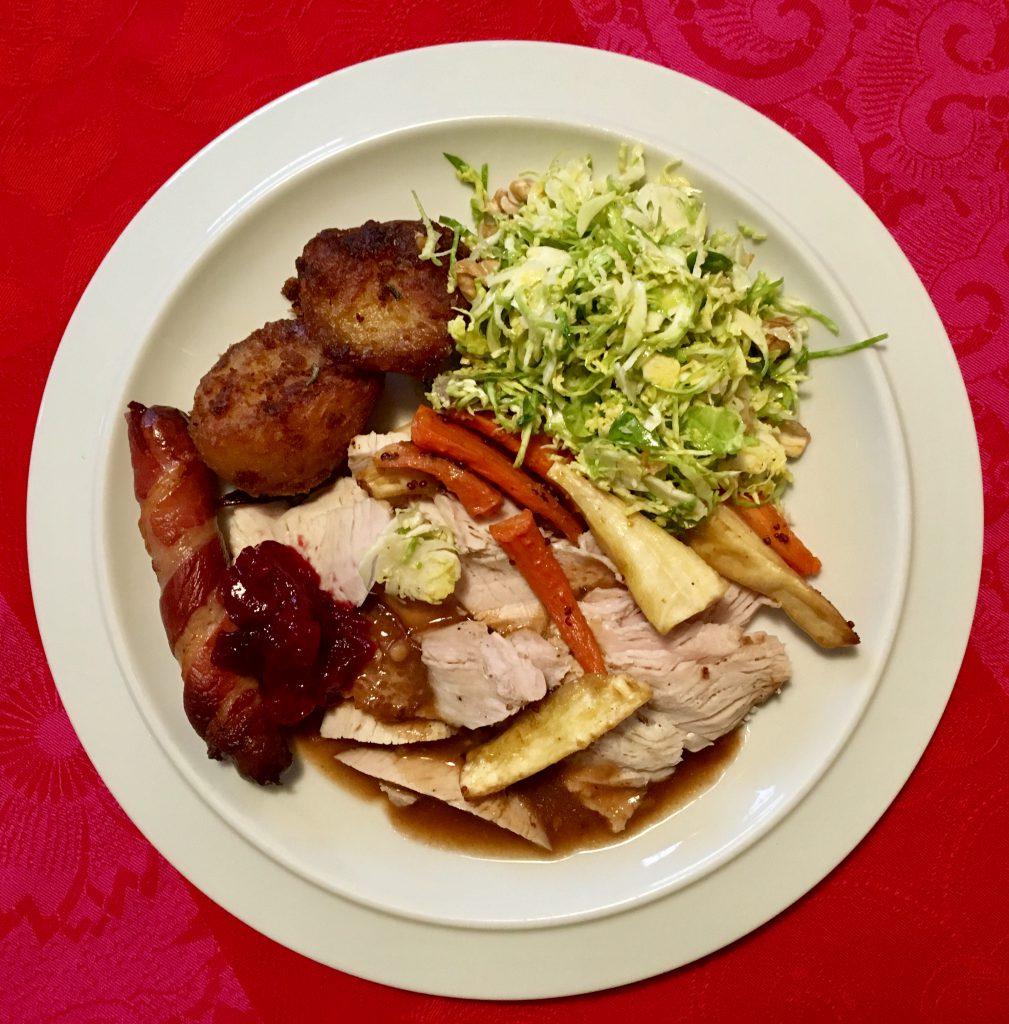 Throughout the day the family chatted, tried solving some word and number puzzles, did some sewing, played with Lego, read a few books. I did some more washing and tidying up, then it was time for dinner. Junior 1 made some dishes from his new Dishoom Cookbook.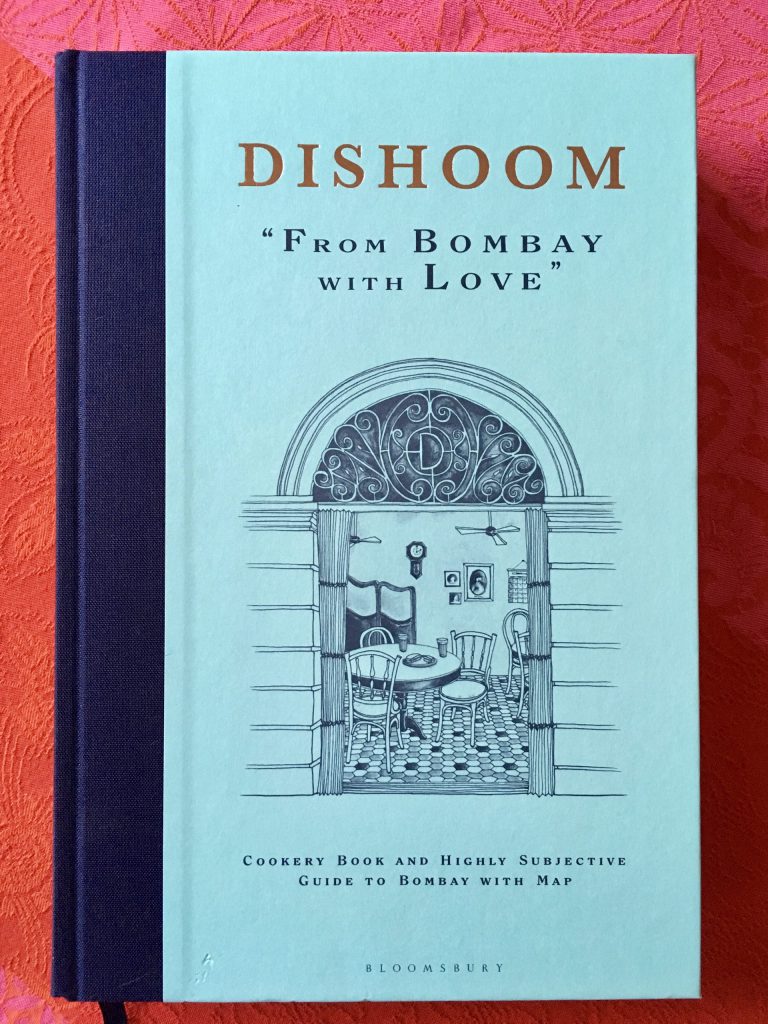 Urad daal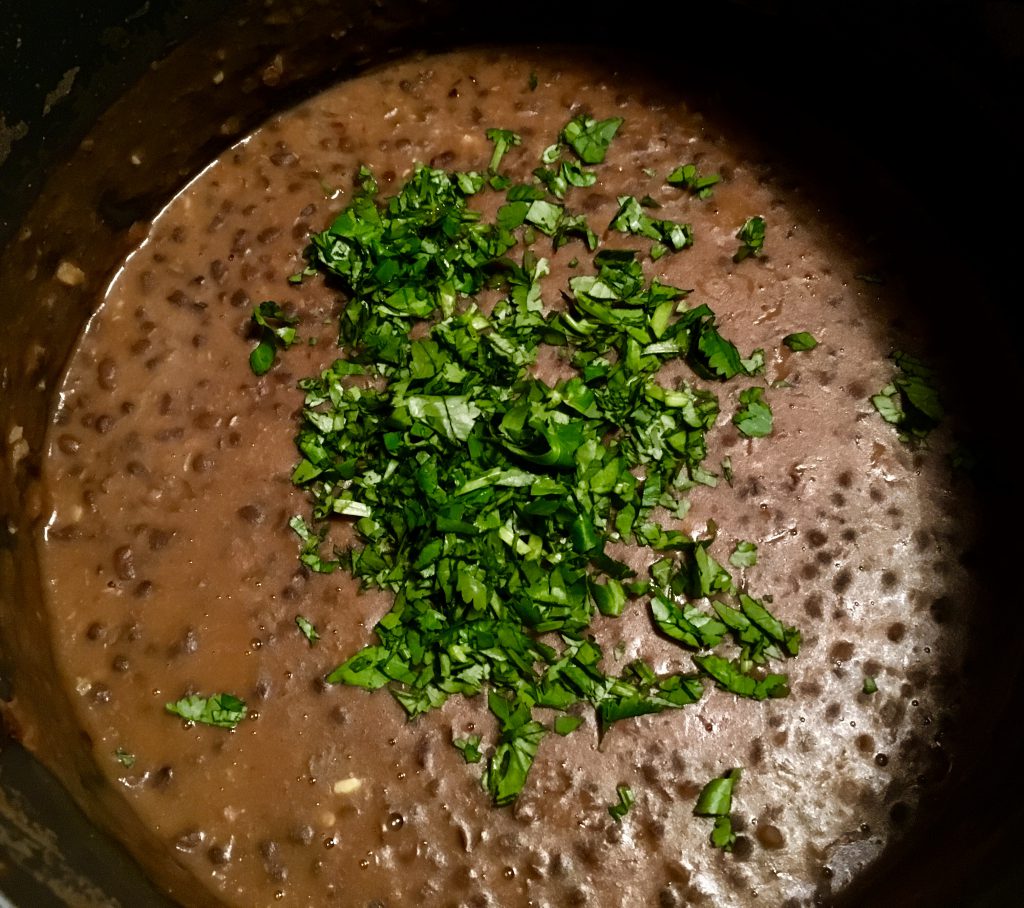 Yogurt with mint, cucumber and red onion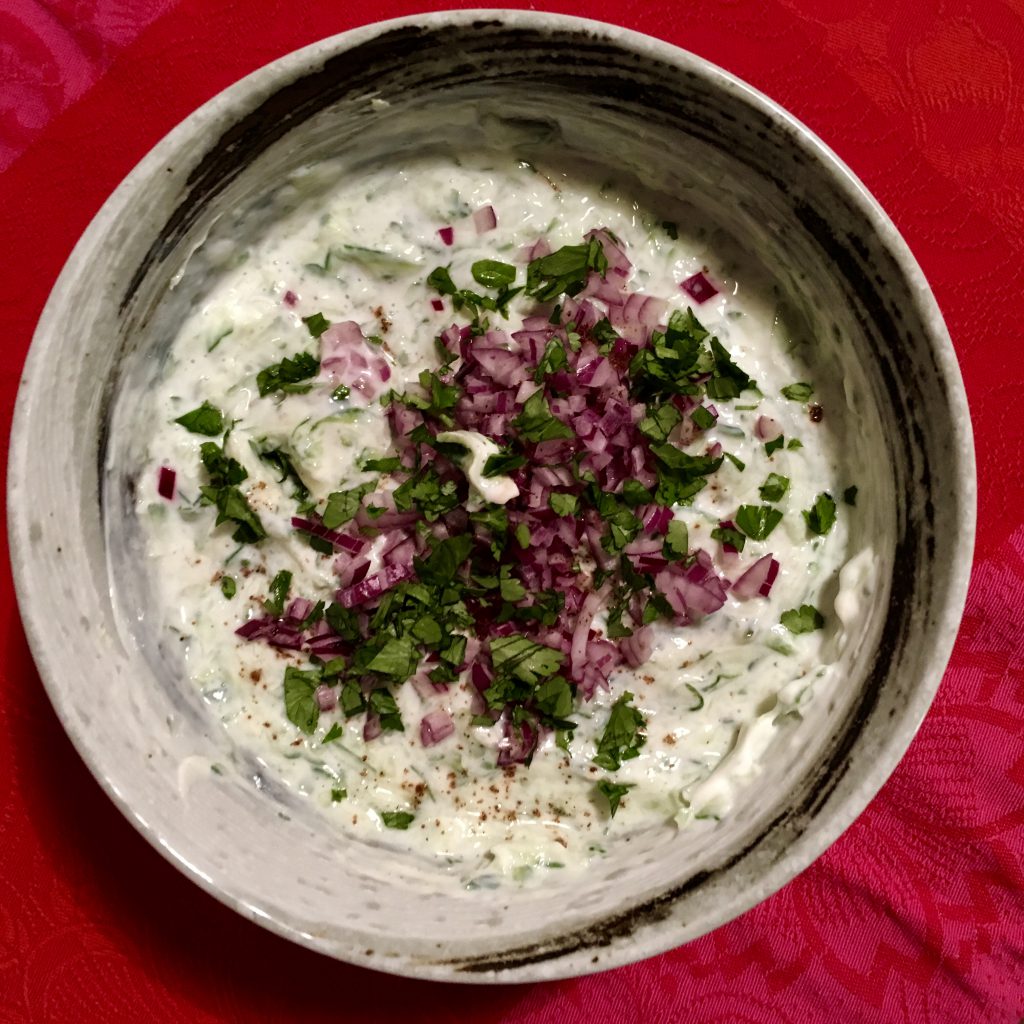 Makhani sauce for the leftover turkey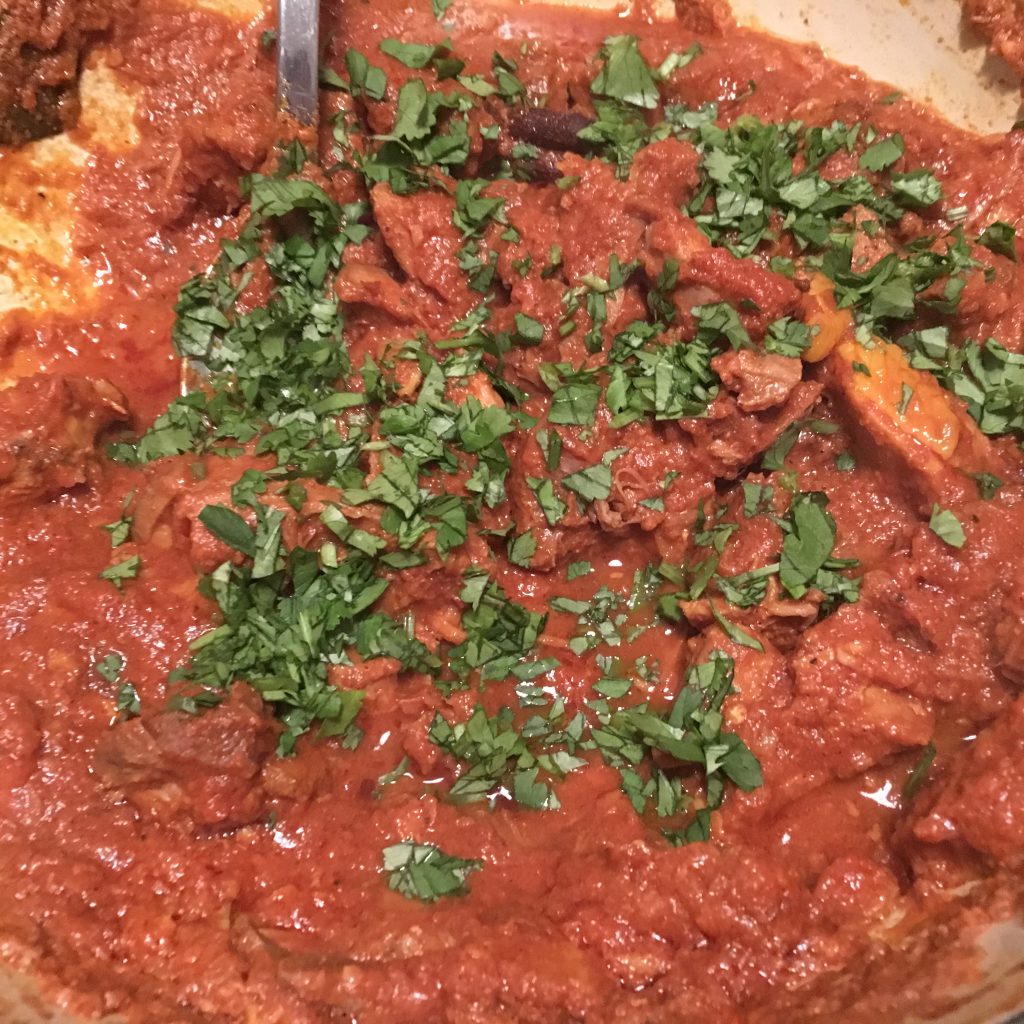 I enjoyed the dinner very much but could not say I could eat that all over again because there was not much left over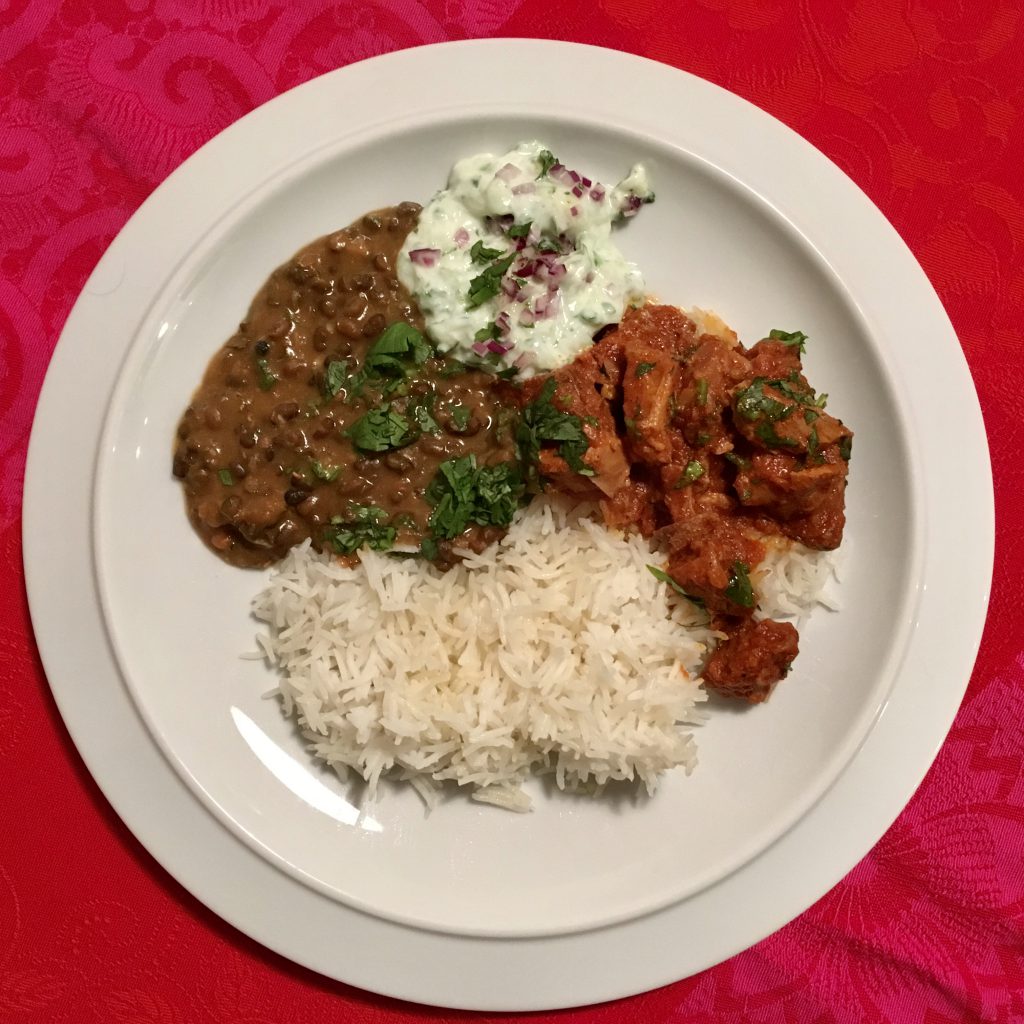 The next post will feature a brand new piece of kitchen equipment I never knew I needed. It is wonderful to still be amazed by something that is not the Thermomix.