SEOUL DIARY: Tuesday 12 November 2019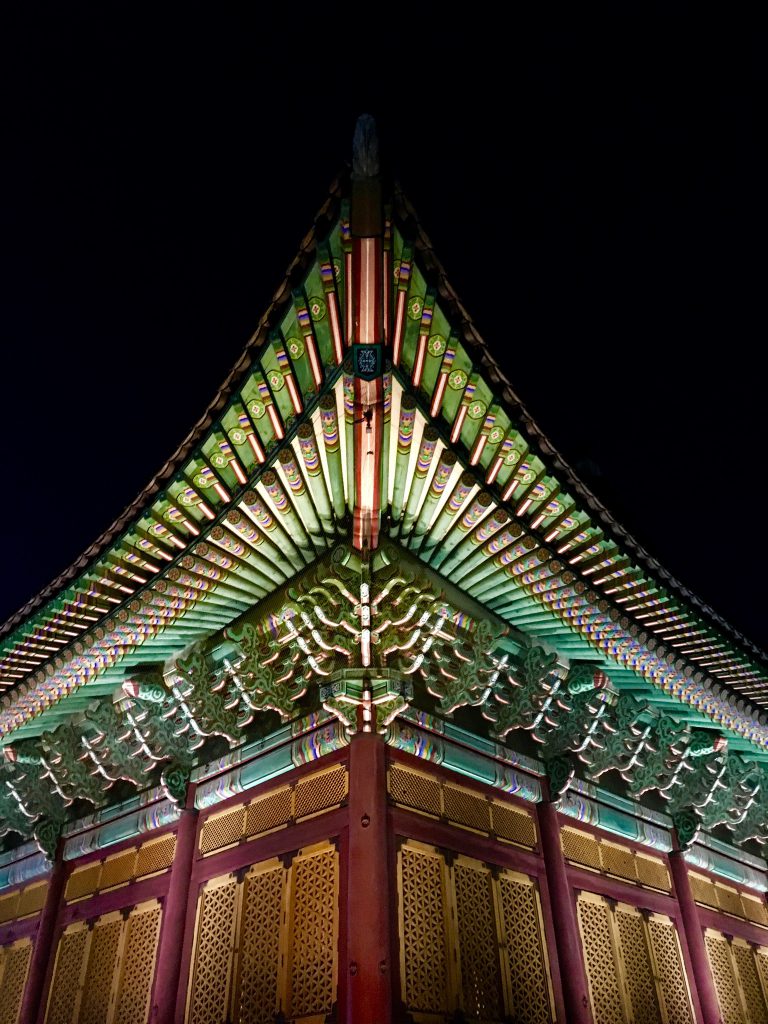 This is not our first trip to Seoul and we are still discovering interesting places in which to eat. Generally all the entries in Seoul's Michelin Guide are safe bets (their 2020 guide is here) as are the restaurants that trade in the basement of office blocks. We tried one or two recommendations from other travel articles which were not so successful.
I do the maths and panic a little. 7 days = 21 meals (14 if you exclude breakfast) and if you have 2 bad meals that is 10% of your allowance wasted. Ice cream and cake are not counted which is some consolation.
And so we soldier on. Today we take in 2 palaces, 2 traditional Korean meals and 2 cake shops. Samsung Health recorded that I walked 14914 steps today. I am back in London and remind myself that this is what I should be aiming for daily in the run up to Christmas…instead of sitting at my desk contemplating lunch!
TO START THE DAY
One of the reasons we stay in the Gwangwamun area of Seoul is that the area is full of history. Palaces are at our doorstep and today we visit Changdeokgung 창덕궁.
I realise now that with so many photos of Changdeokgung I should write a separate post on it. Here is one photo taken at the entrance to the palace complex which reflects what I said earlier, that the world has gone mad for the hanbok 한복, Korea's national costume. There are more foreigners than locals wearing this in the streets of Seoul.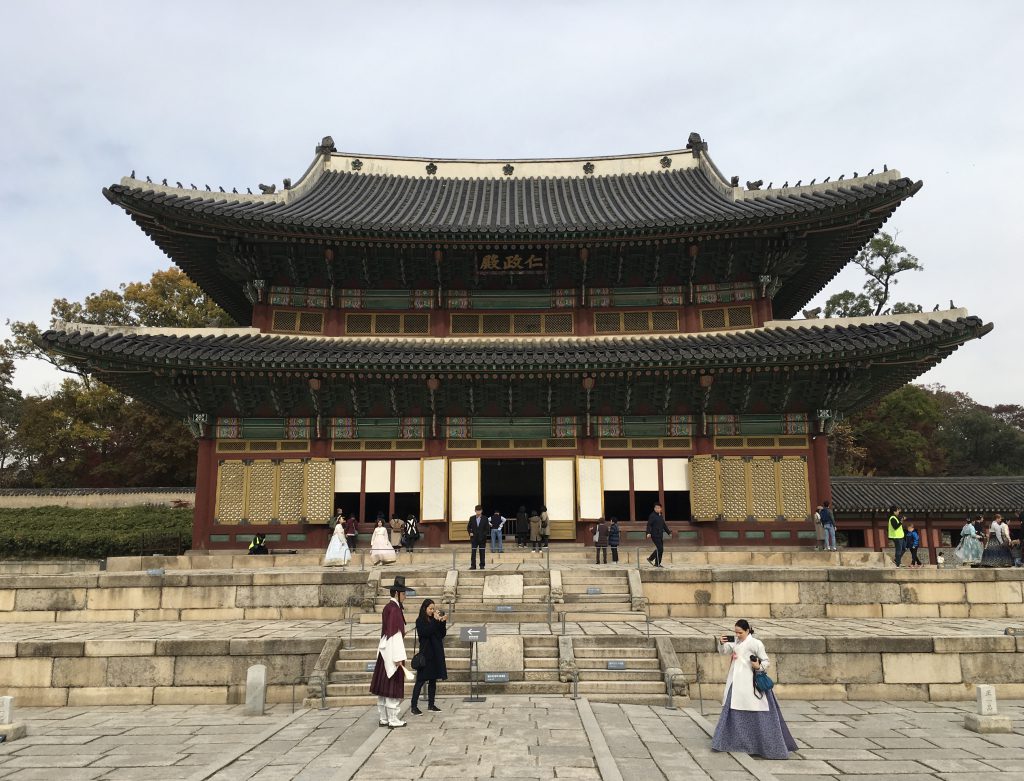 TO PAUSE
Next to Changdeokgung, on the 4th floor of a glass building that houses the Arario Museum  is Hansikgonggan 한식공간. Hansik 한식 means Korean food and gongan 공간 means space. The French restaurant Dining in Space is on the 5th floor, Korean dessert shop Haap is on the 2nd floor and on the 1st floor is the impossibly delightful Fritz Coffee.
A thought: one could make the Arario building the centre of a walking tour and simply return to it four times throughout the day for meals.
Here are the photos from lunch at Hanskigonggan 한식 공간. We enjoyed it very much and even managed a few brief words with Chef Cho Hee-suk, who was very happy we visited from London and even happier when we said we loved Korean food. I did not take a photo with Chef Cho because I actually meet a lot of chefs, and have made a decision not to take any photos with them. Otherwise there would be a wall of photos of great chefs always next to a very insignificant me.
The lunch tasting menu which costs 60,000 won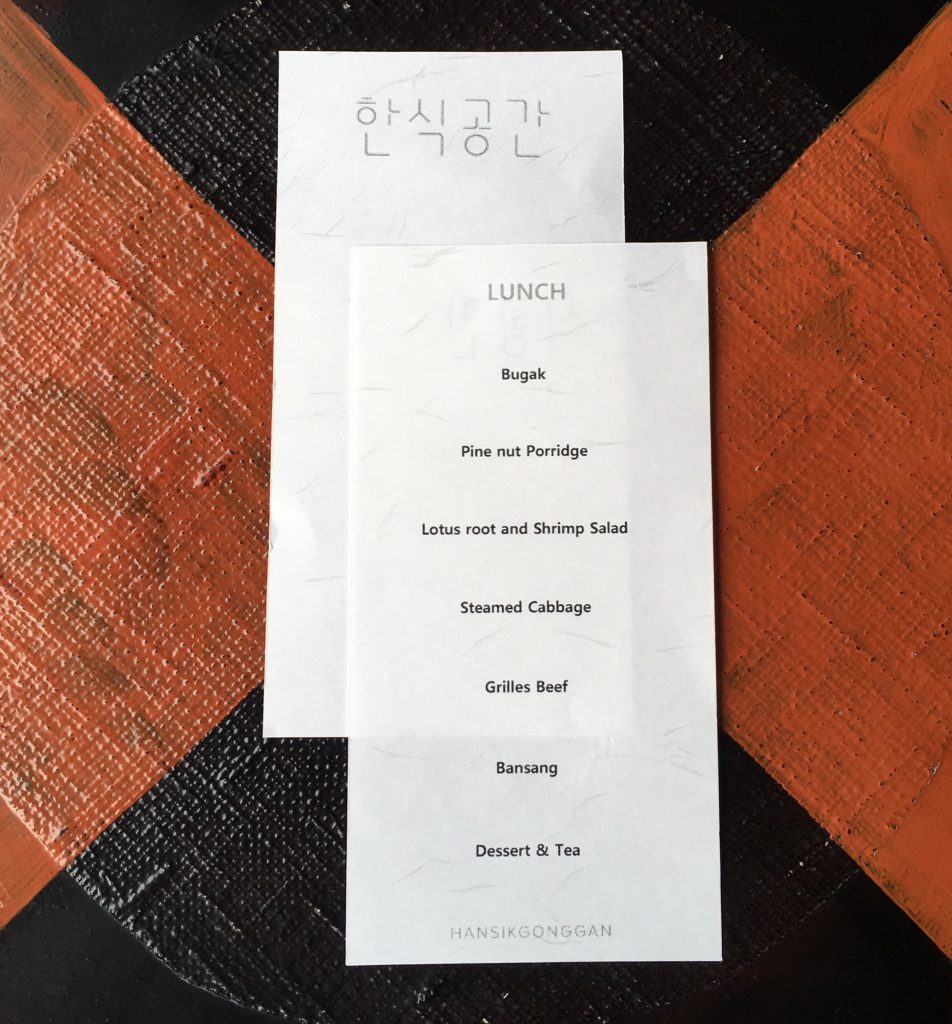 Bugak, which are snacks to start the meal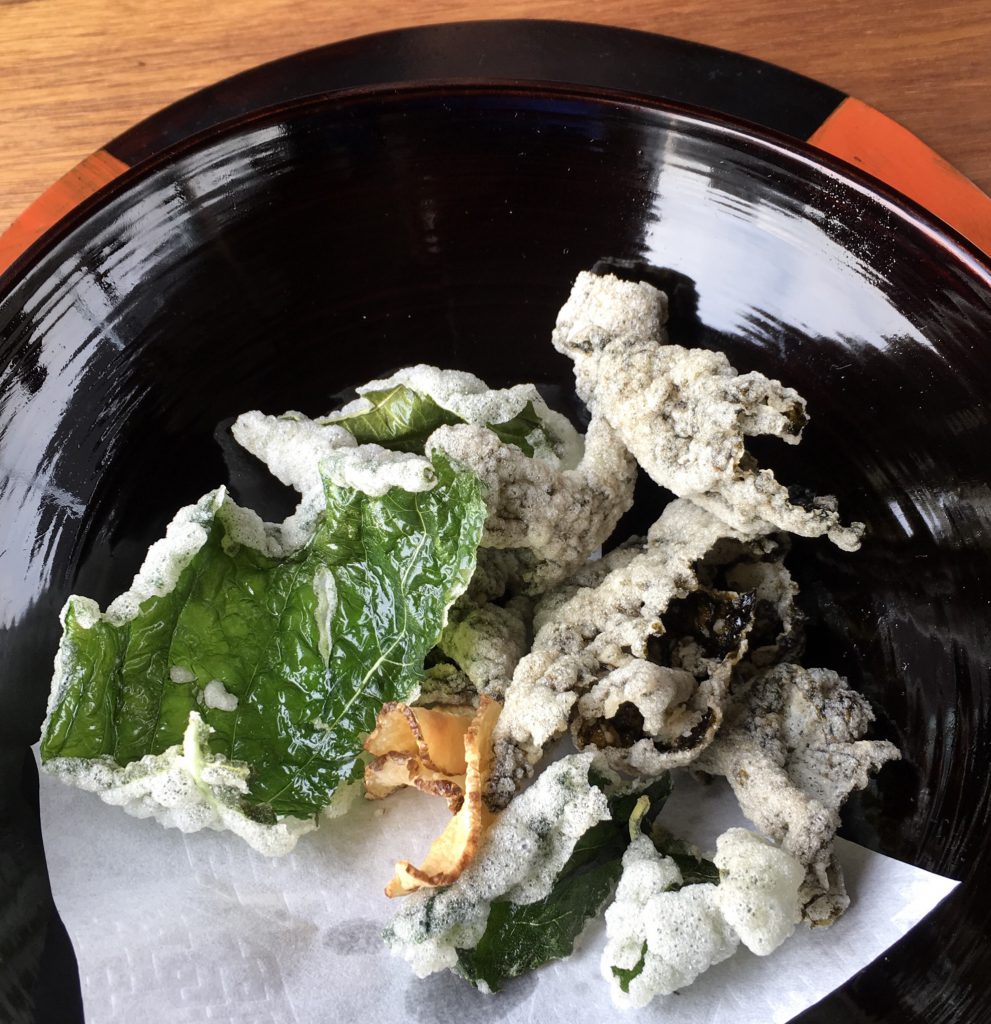 Pine nut porridge with abalone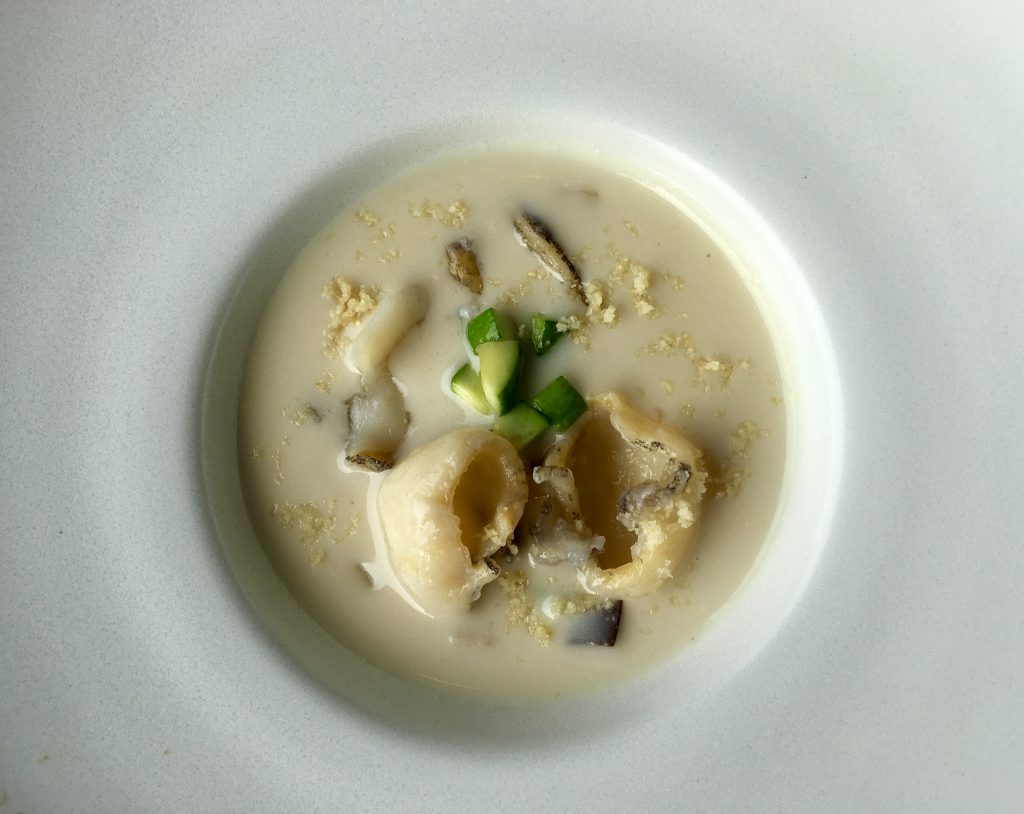 Lotus root and shrimp salad with fig and asparagus, which Mr Gochugaru said was his favourite dish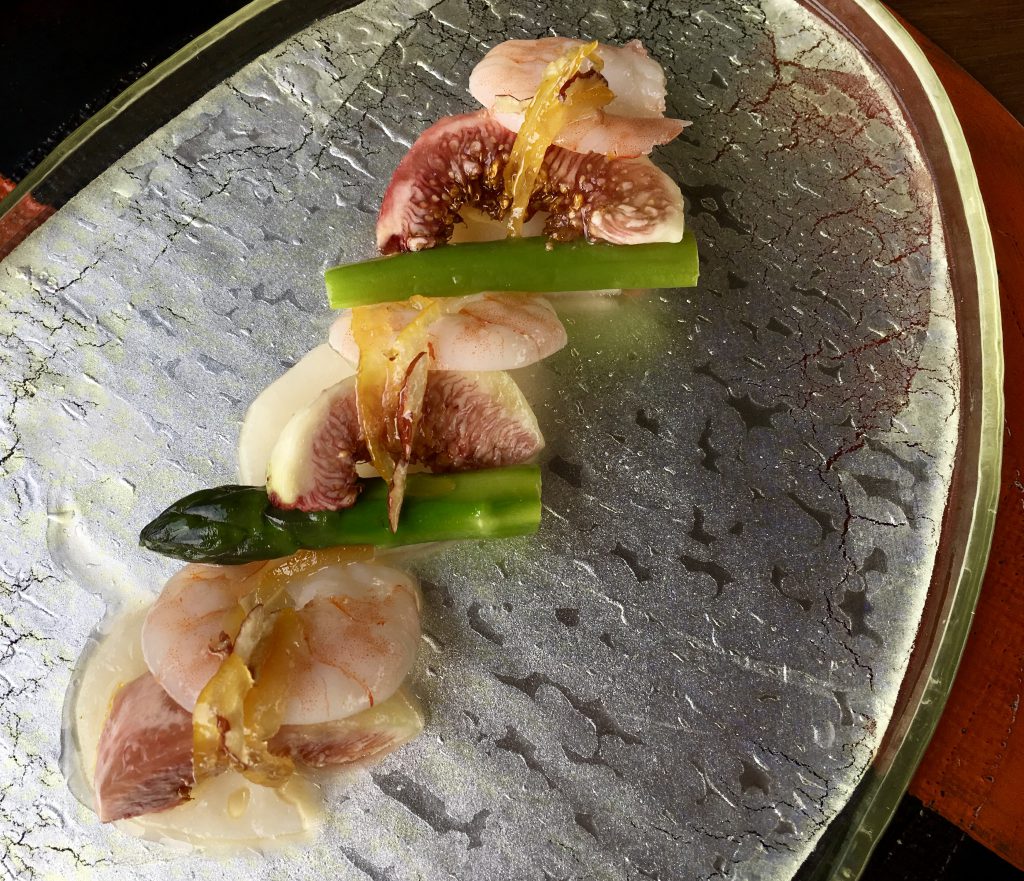 Steamed cabbage stuffed with shiitake mushroom and served with snow fungus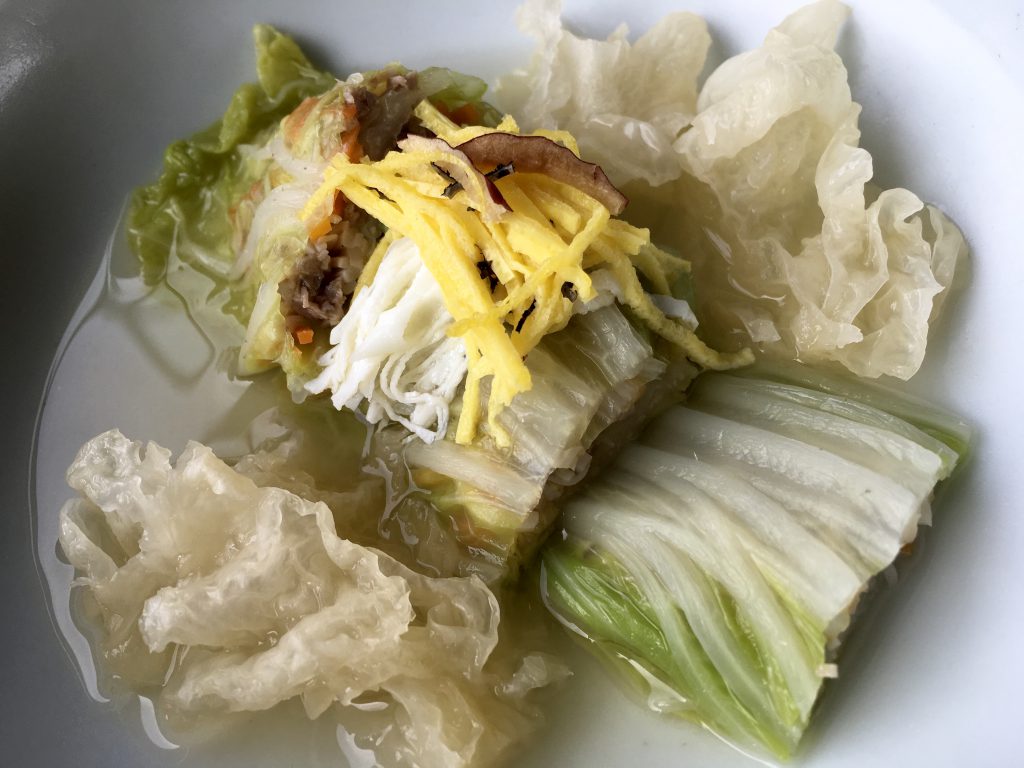 Grilled beef with picked garlic and coriander salad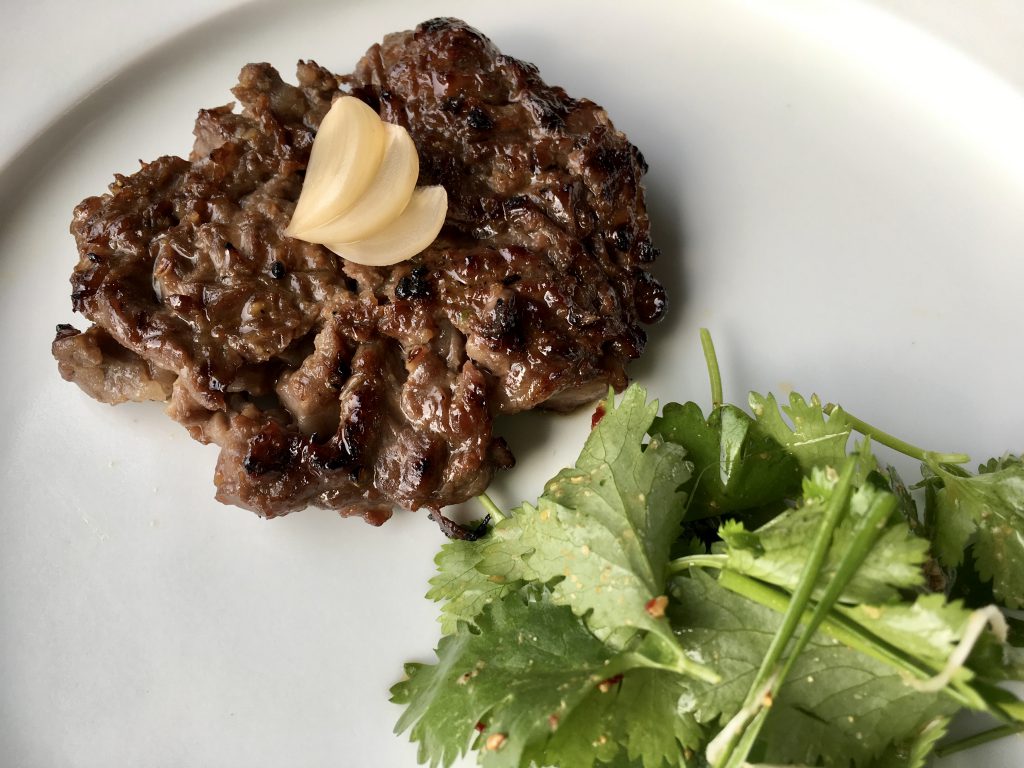 Bansang 반상 is a table setting consisting of rice and side dishes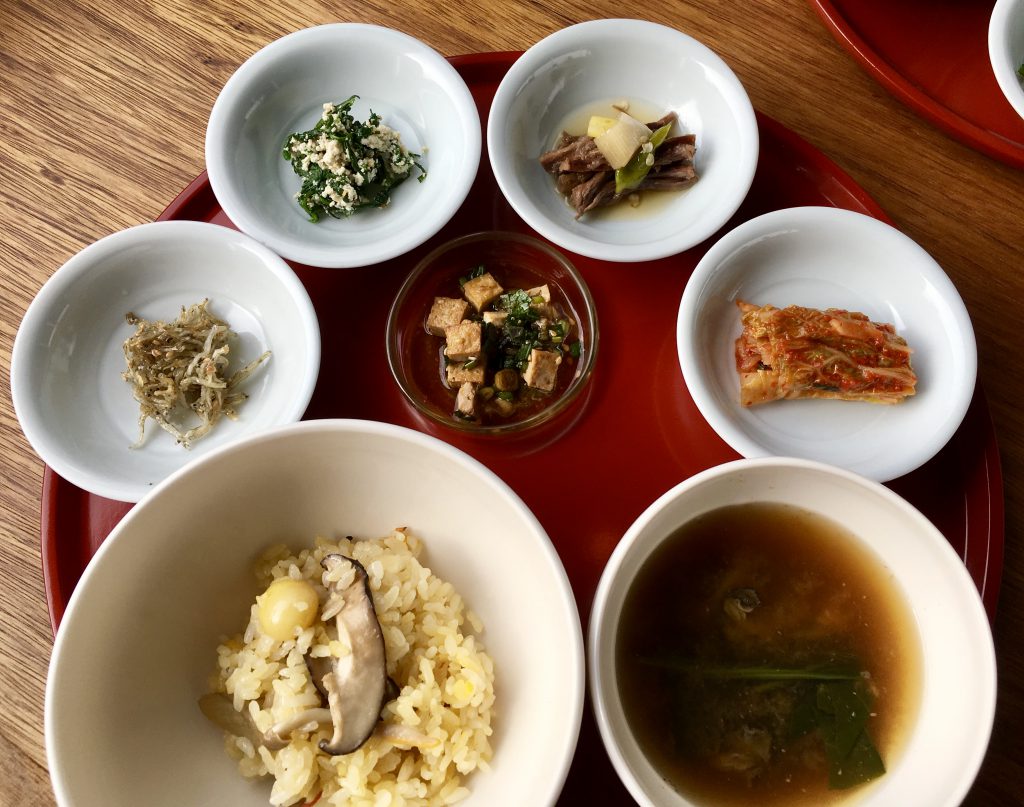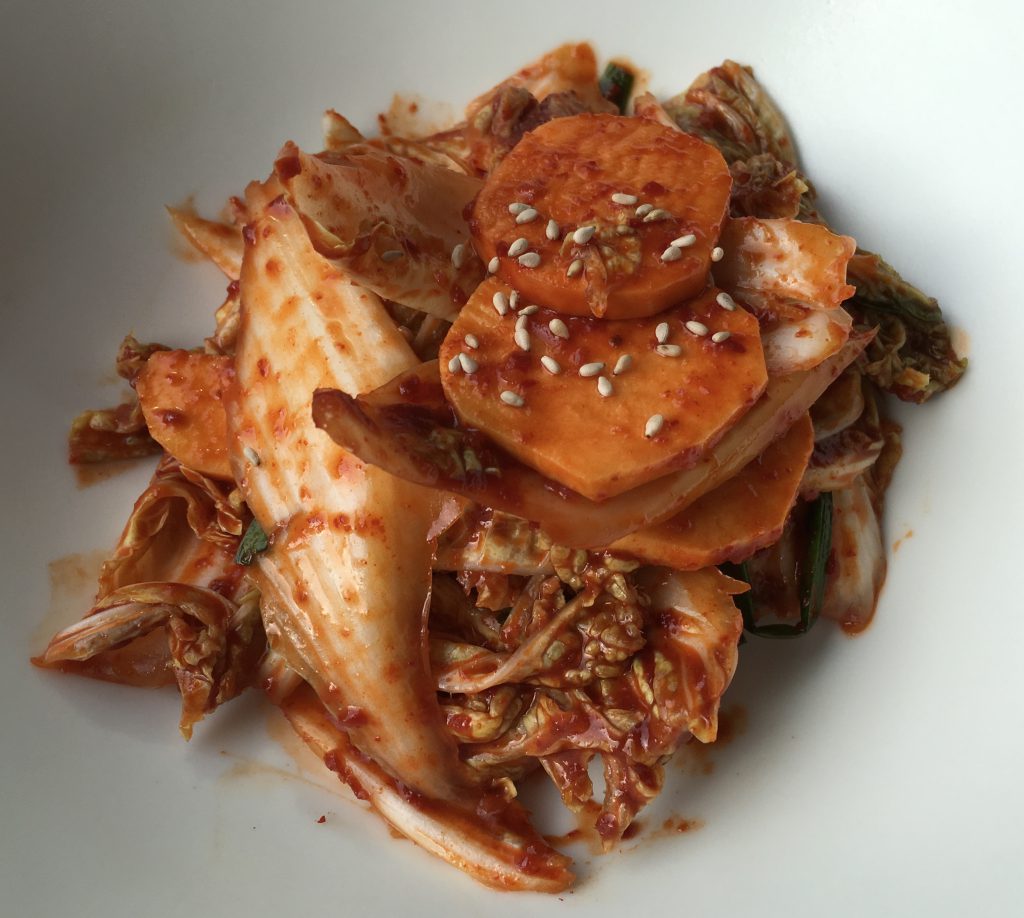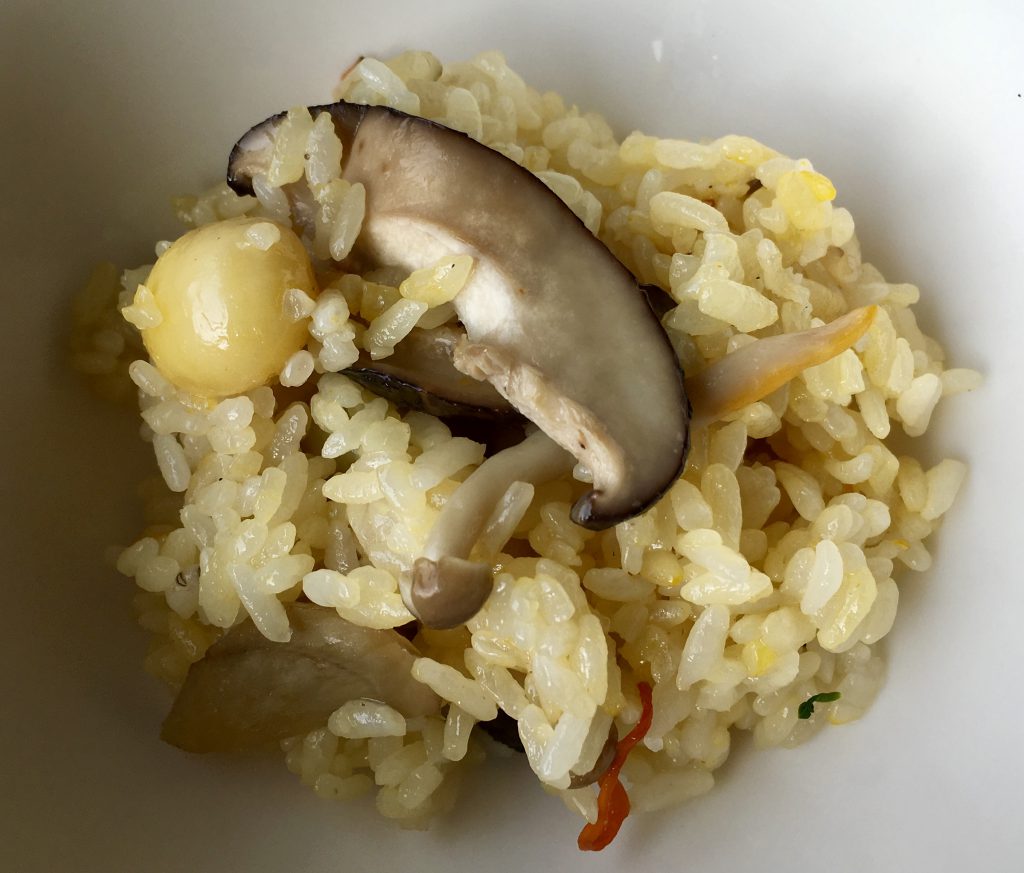 Dessert and tea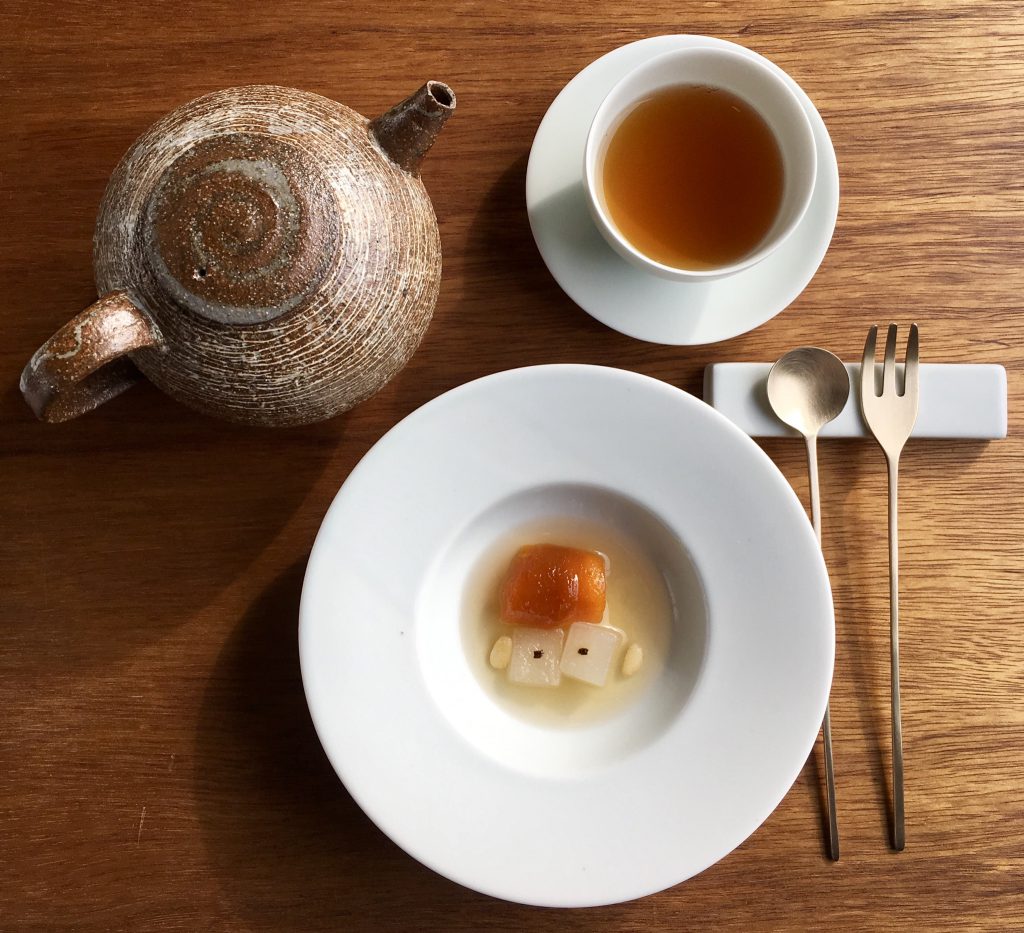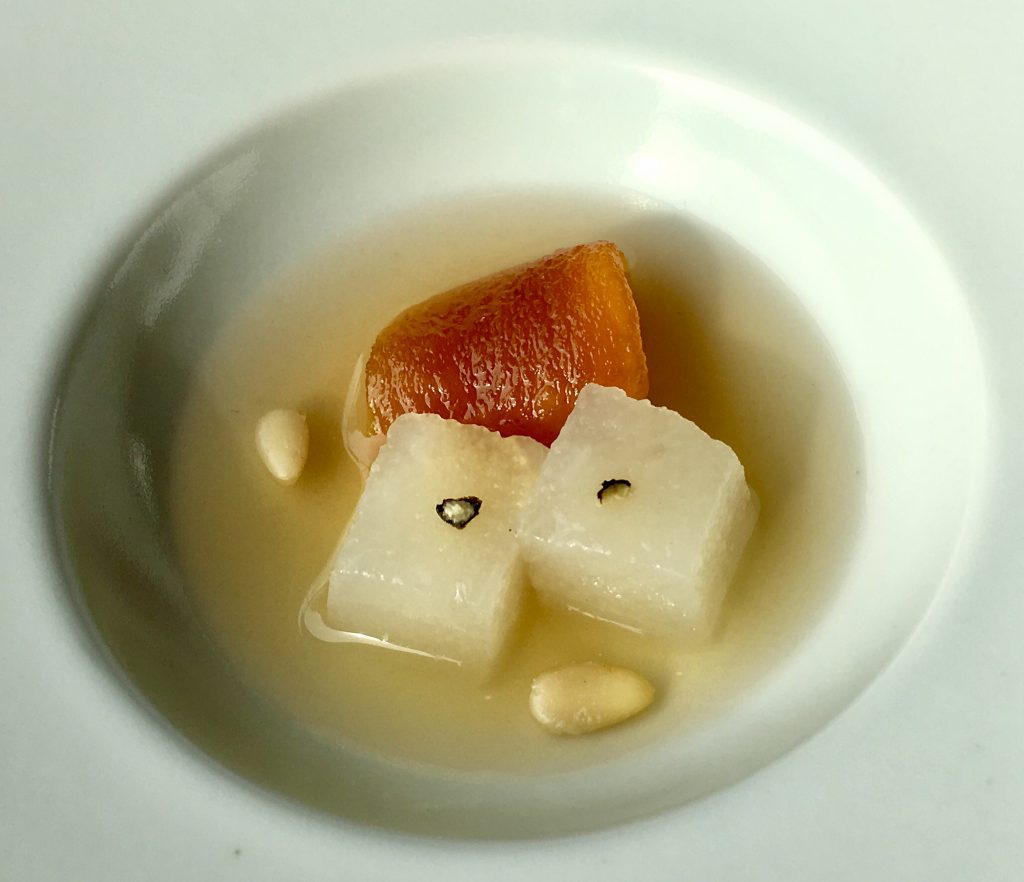 At the end of the meal I said to Mr Gochugaru: I could eat that all over again. And he froze because he has been very determined to try new eating places and even two visits to Terarosa Coffee was one too many. Perhaps in his head he has figured that 7 days = 21 meals (14 if you exclude breakfast) and if you have 2 repeated meals that is 10% of your allowance wasted.
Another thought: the only solution would be to move to Seoul.
On the way out we visit Fritz Coffee…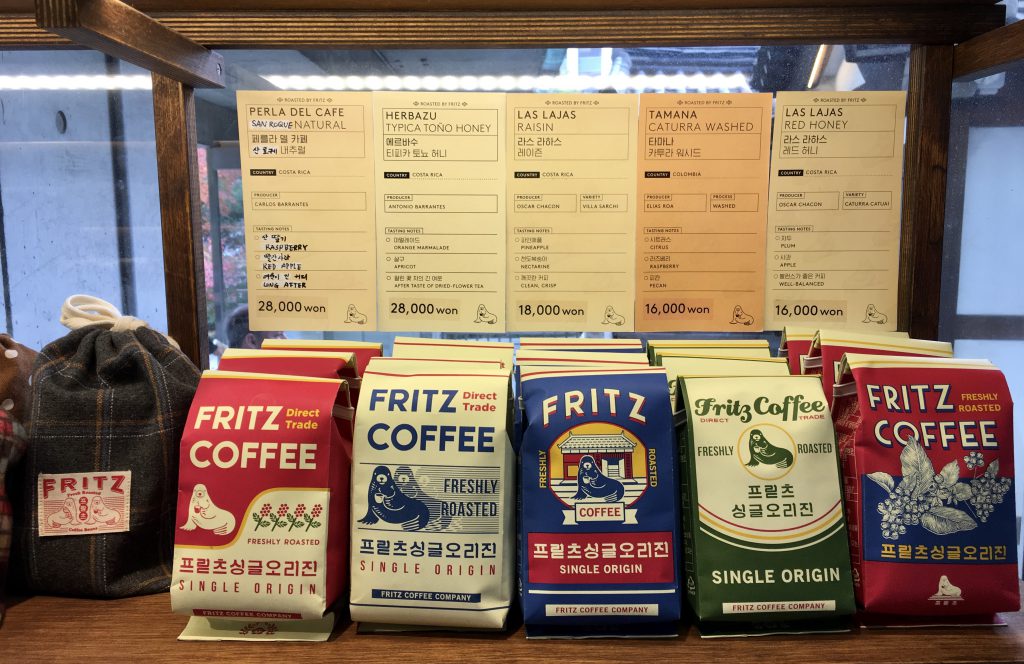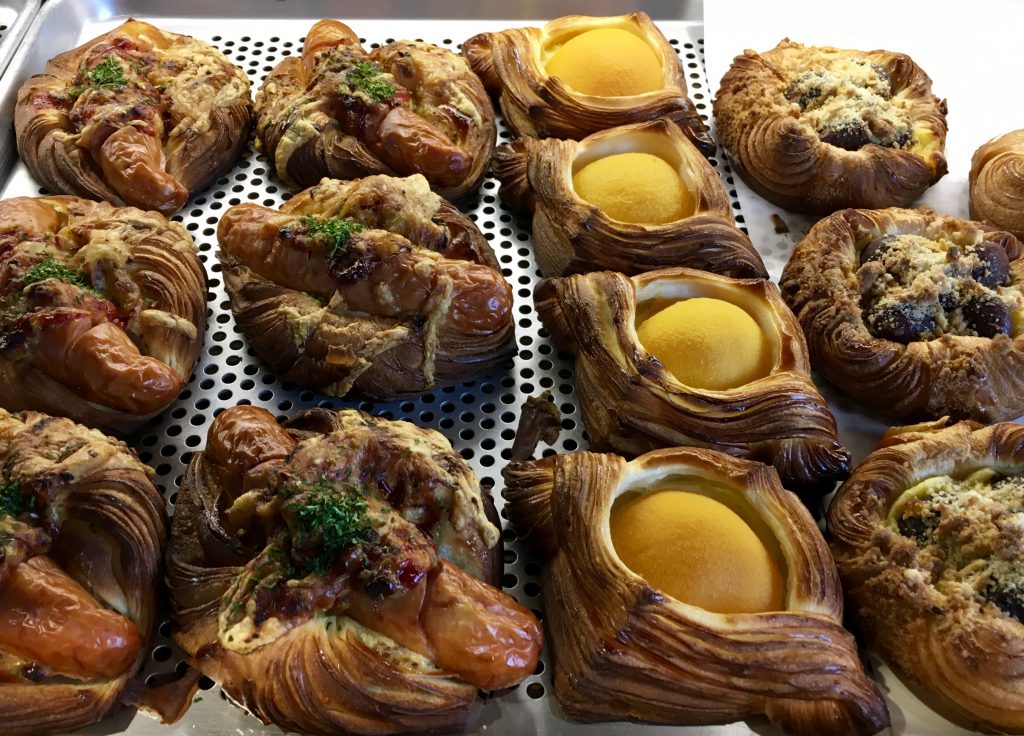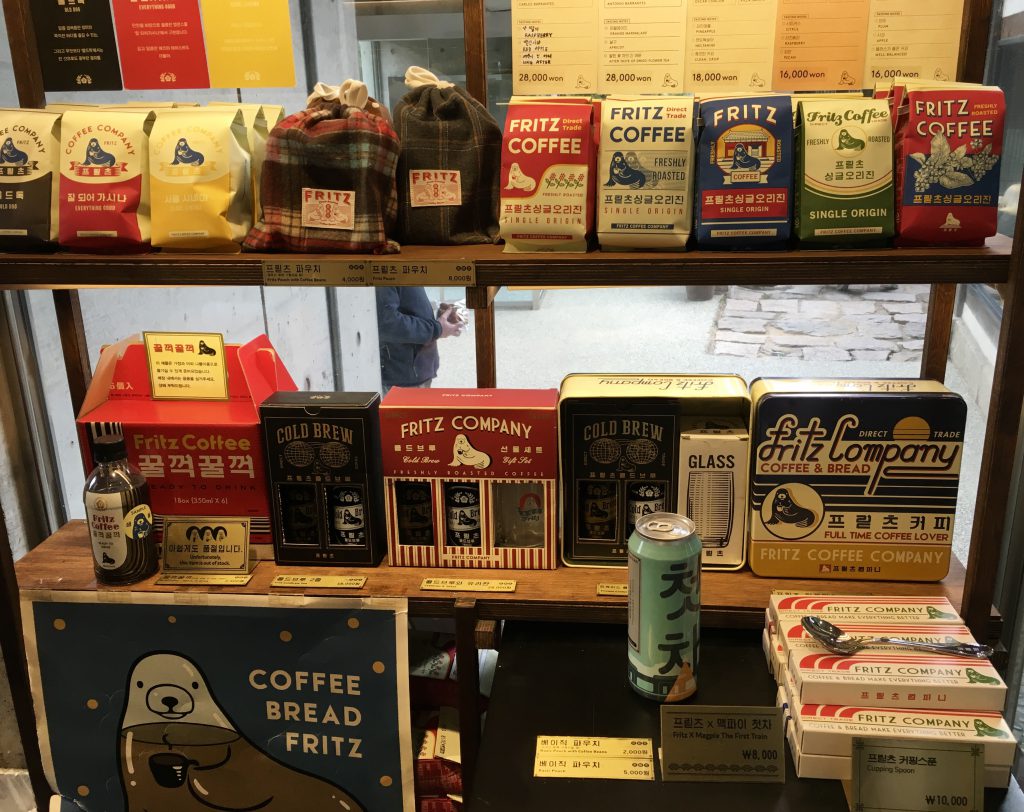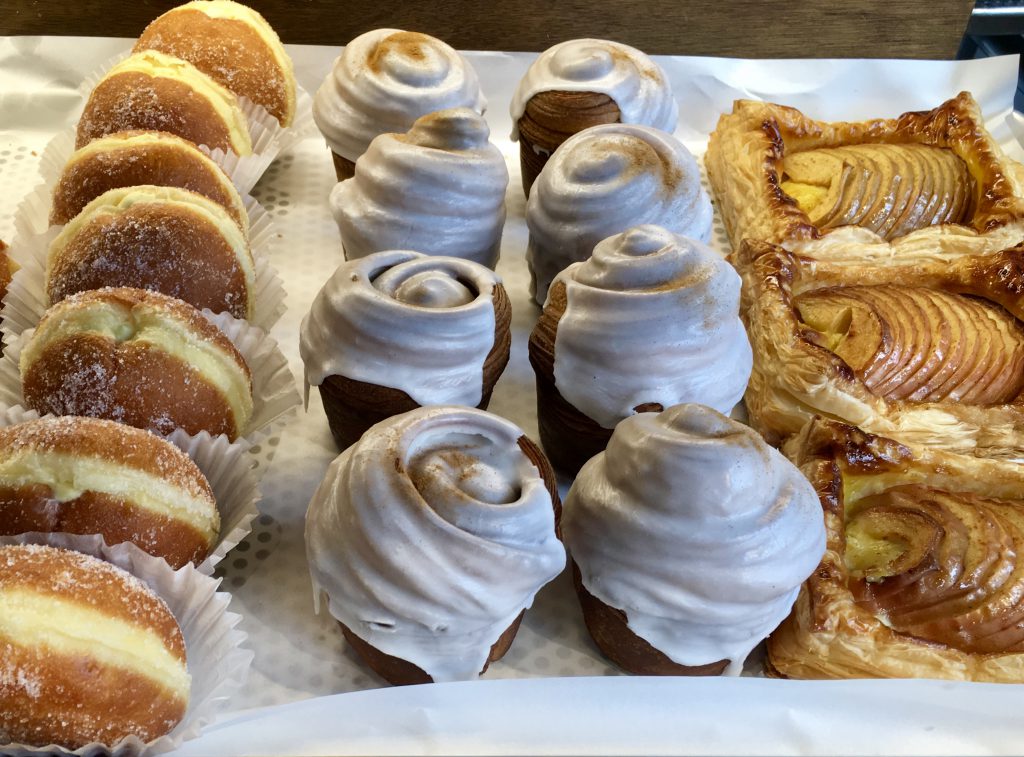 …and pick up a biscuit-coated pain au chocolat for our teatime snack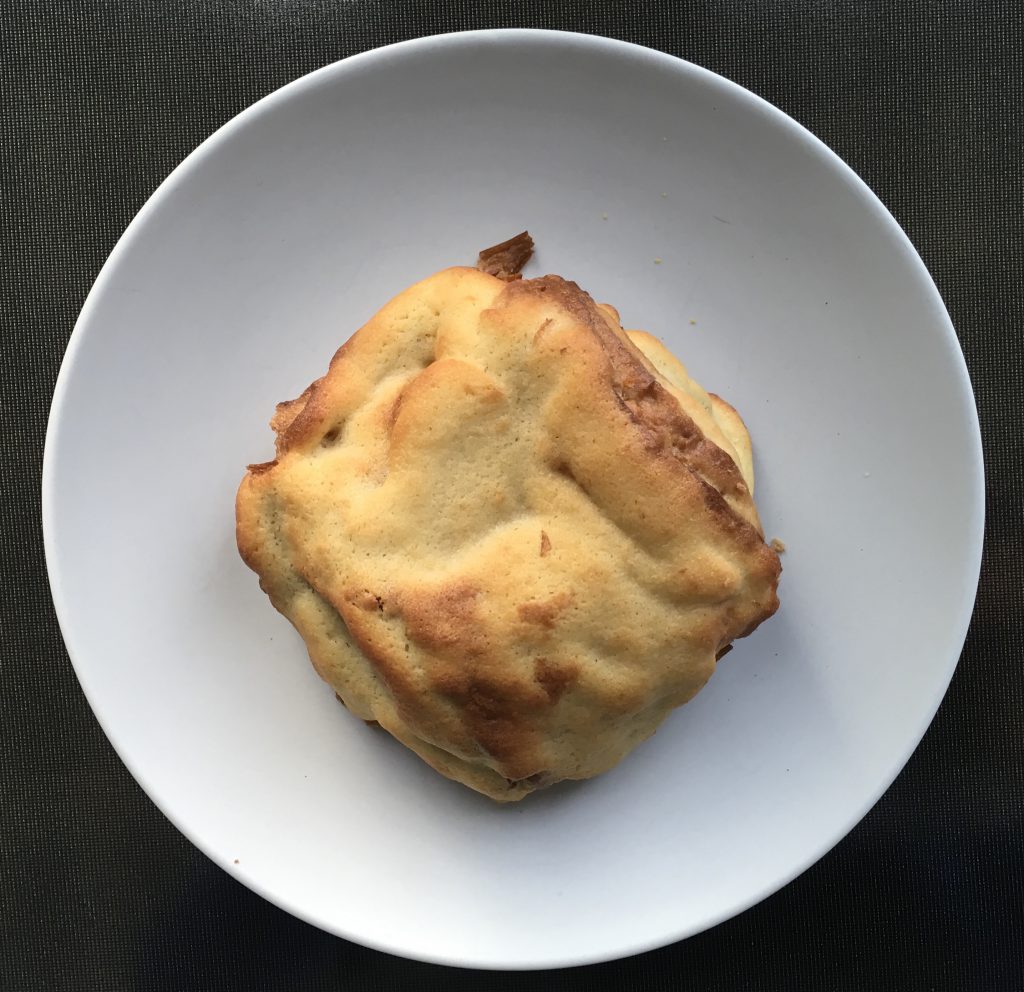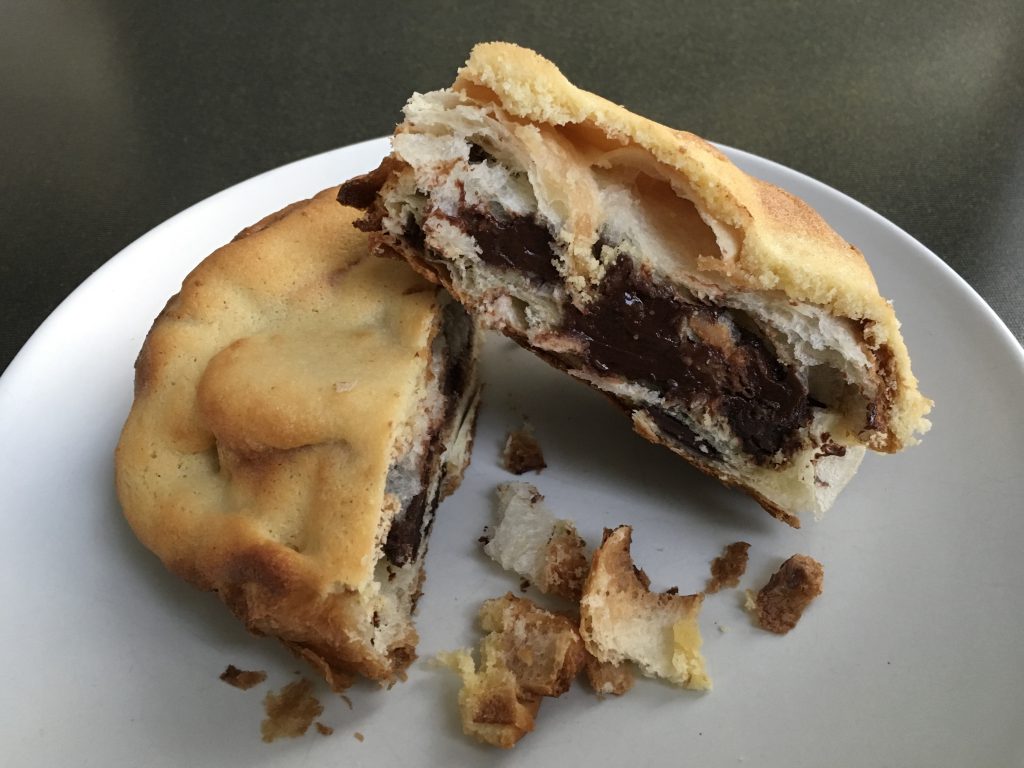 TO EXPLORE
The streets and lanes surrounding the royal palaces make a fine neighbourhood walk and are a million miles away from the bright lights and constant crowds of Myeongdong which tourists favour. I also made a visit to Yido Pottery to buy some matching plates for the teacups we bought last year. I don't seem to have written about these cups so perhaps this can be a separate post.
A drycleaning shop and a hanok 한국, a traditional house, turned into a cafe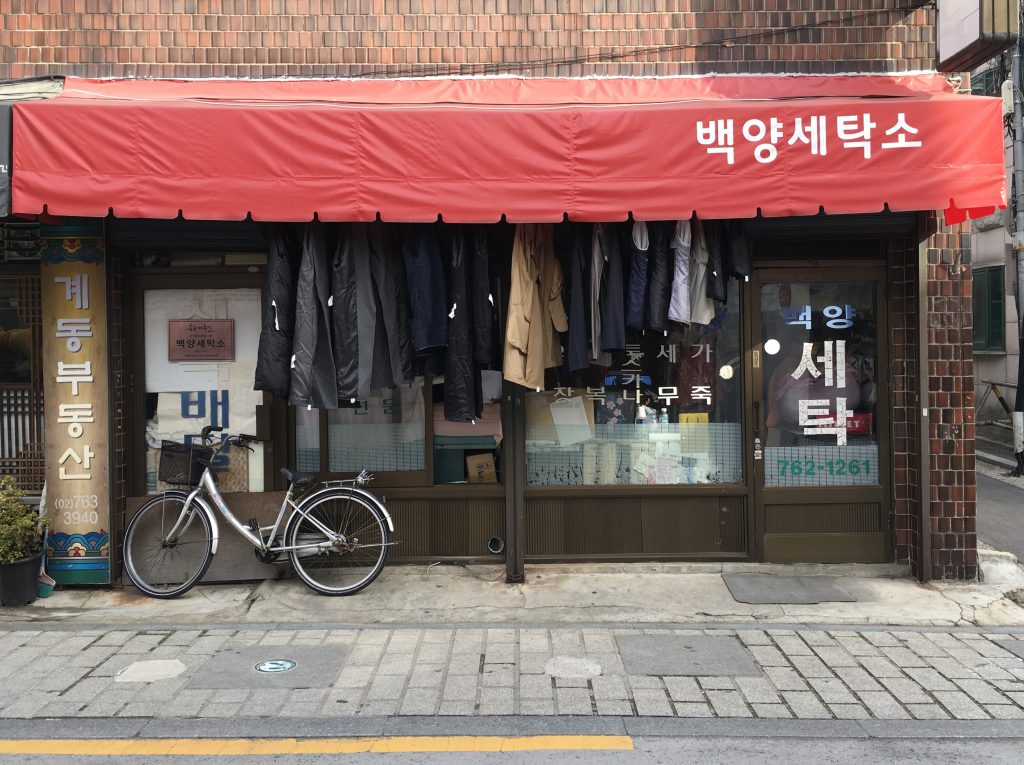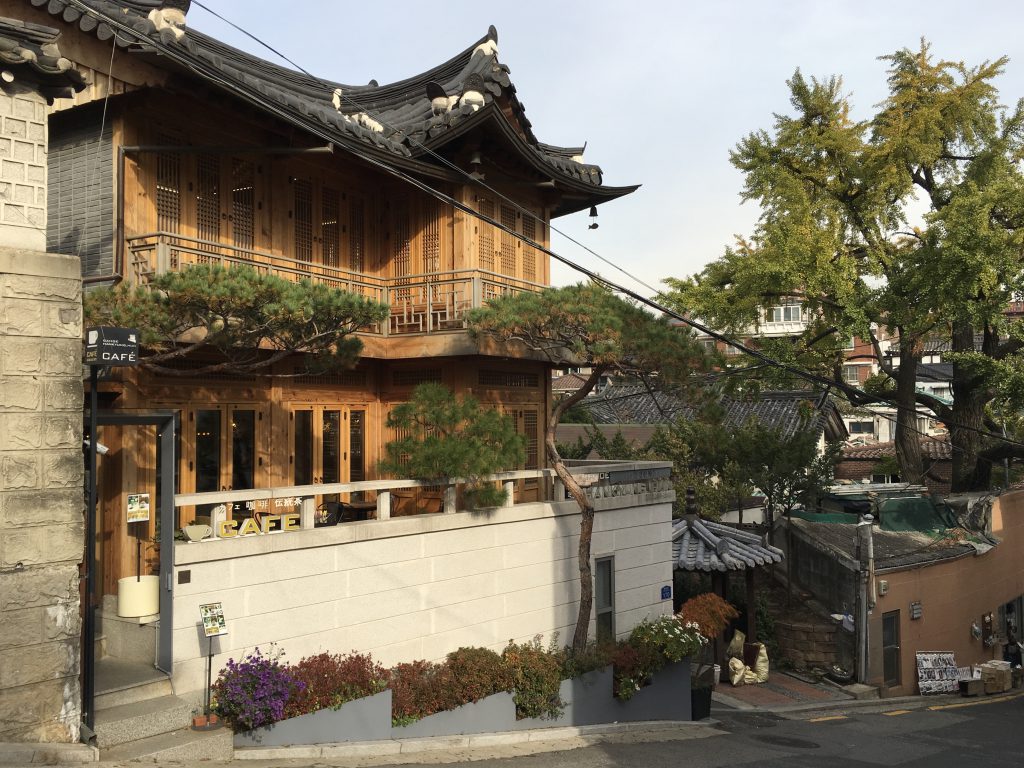 TO REVISIT
Before dinner we had a walk around Deoksugung 덕수궁 and the National Museum of Modern and Contemporary Art, Deoksugung. Despite being the nearest palace to our hotel we don't often get the opportunity to visit it.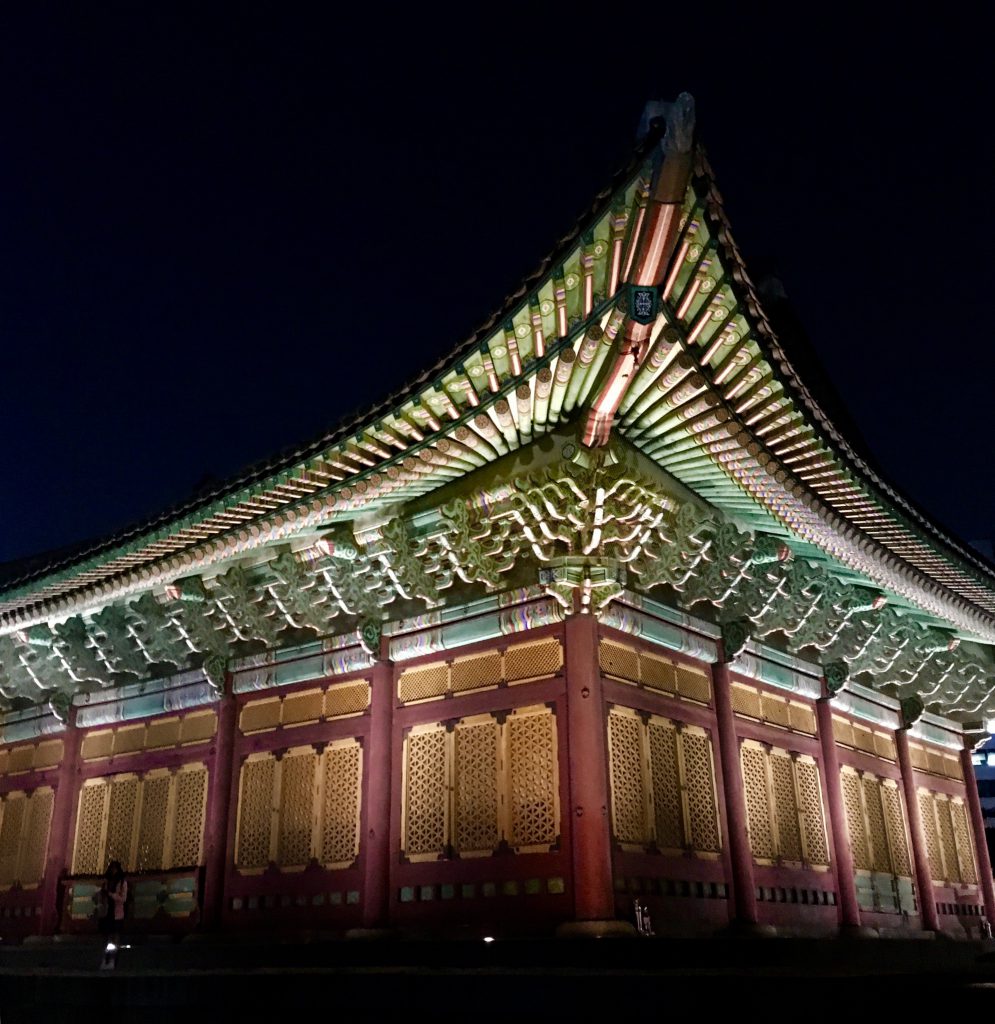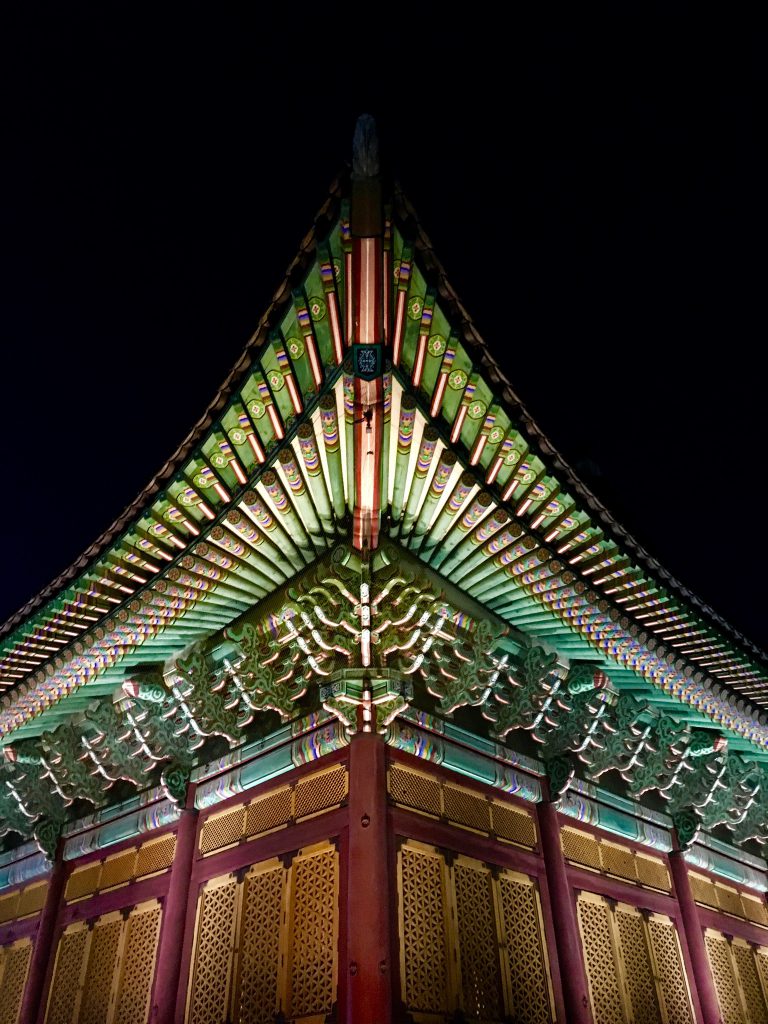 I had wanted to have sundubu at Jaedong Sundubu last year, when we visited Seoul twice, but had not managed to do so. The little lane in which it is located has opened up and there are more restaurants there now. Nevertheless this remains a favourite because soft tofu stew is fast, simple and hot.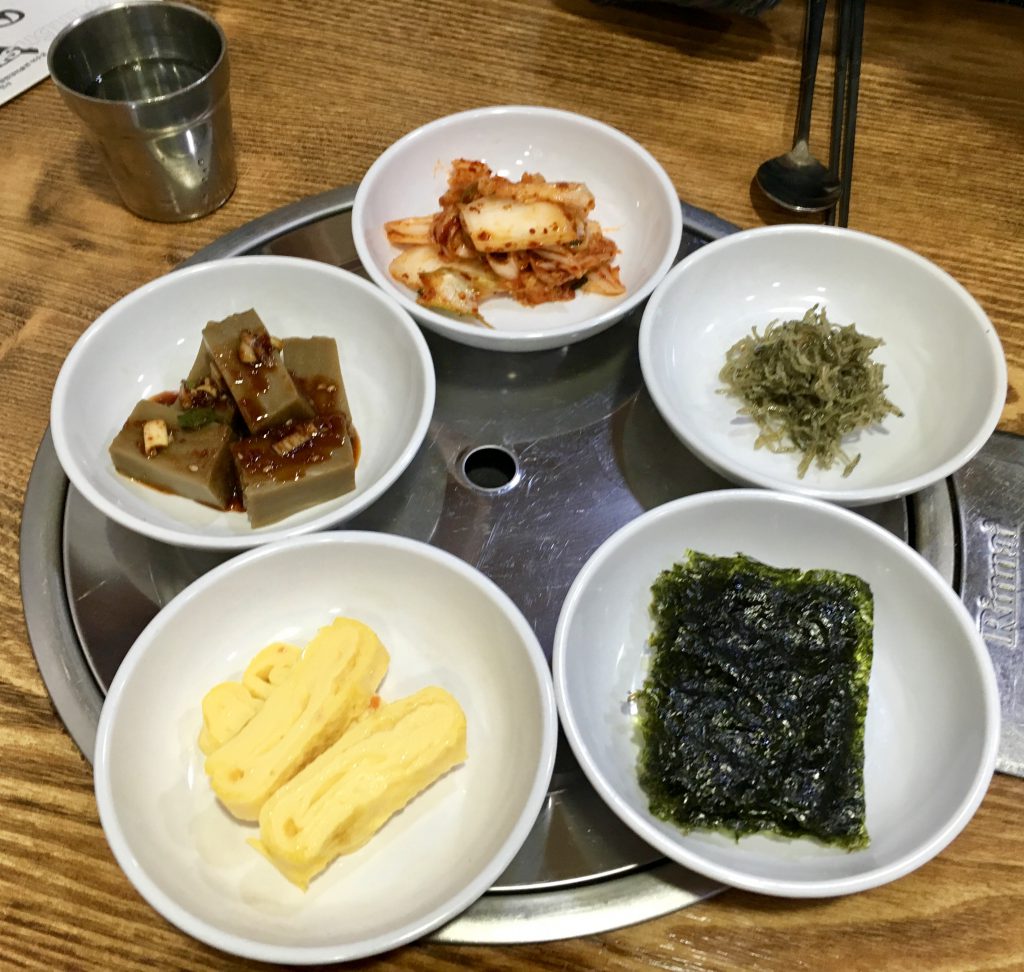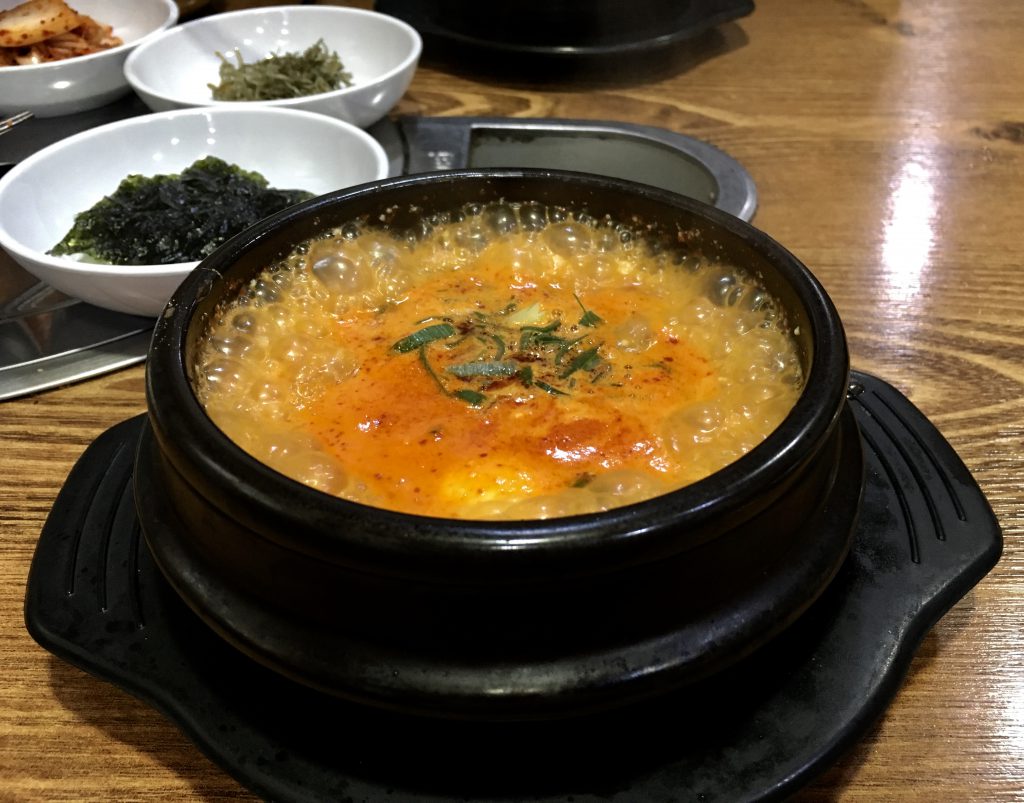 The prices have gone up since our first visit in 2015 but the menu remains the same. For an English translation please see the end of the post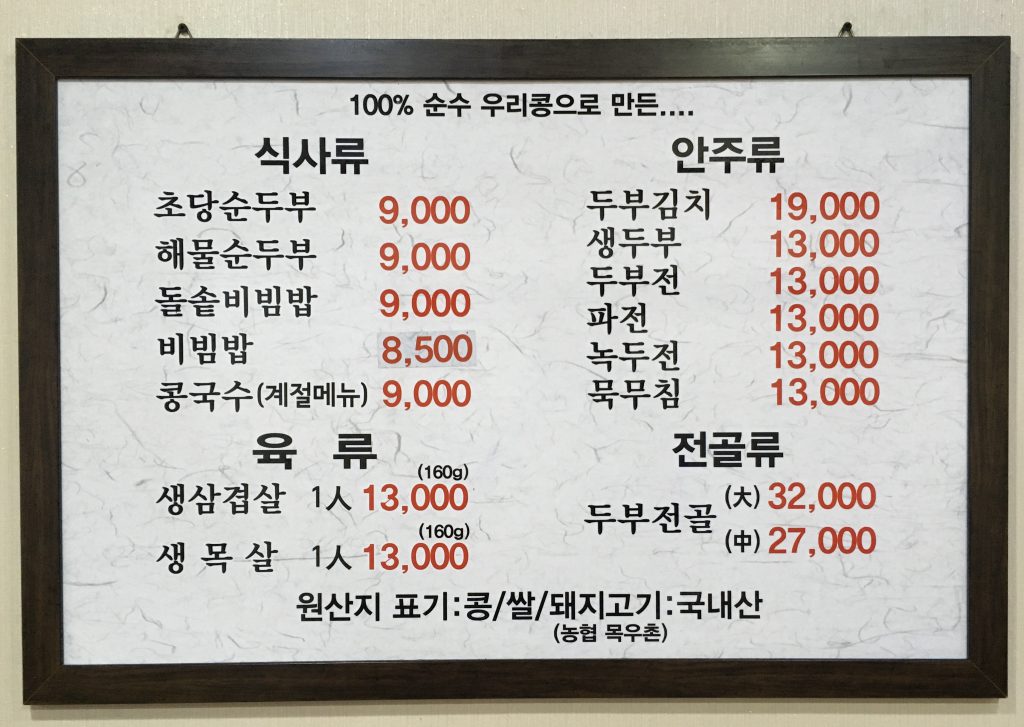 TO END THE DAY
Well, Seoul never sleeps and even though we are tired we make one last foray into Insa-dong to check out the new eating and shopping space called Annyeong Insadong 안녕인사동 (Hello Insadong).
There are a number of restaurants and tea and coffeeshops here, which all look promising. We shared a mango bingsu in CCOT  담꽃 which was a beautiful space and serene at this time of the evening.
Later we got talking to the lovely shop assistant who was the most charming girl and who had studied Literature in Paris. So I asked if she spoke French, which she did, and we had a lively conversation about this and that. In times when I cannot think of the right word or phrase in Korean, I lapse not into English but into French, which was the other foreign language I studied out of interest. She was so happy to converse in French that I felt if I were residing in Seoul we would have been very good friends.
A final thought: This is Seoul, where there are surprises to be discovered on a daily basis and at every corner, even if you are not looking for it.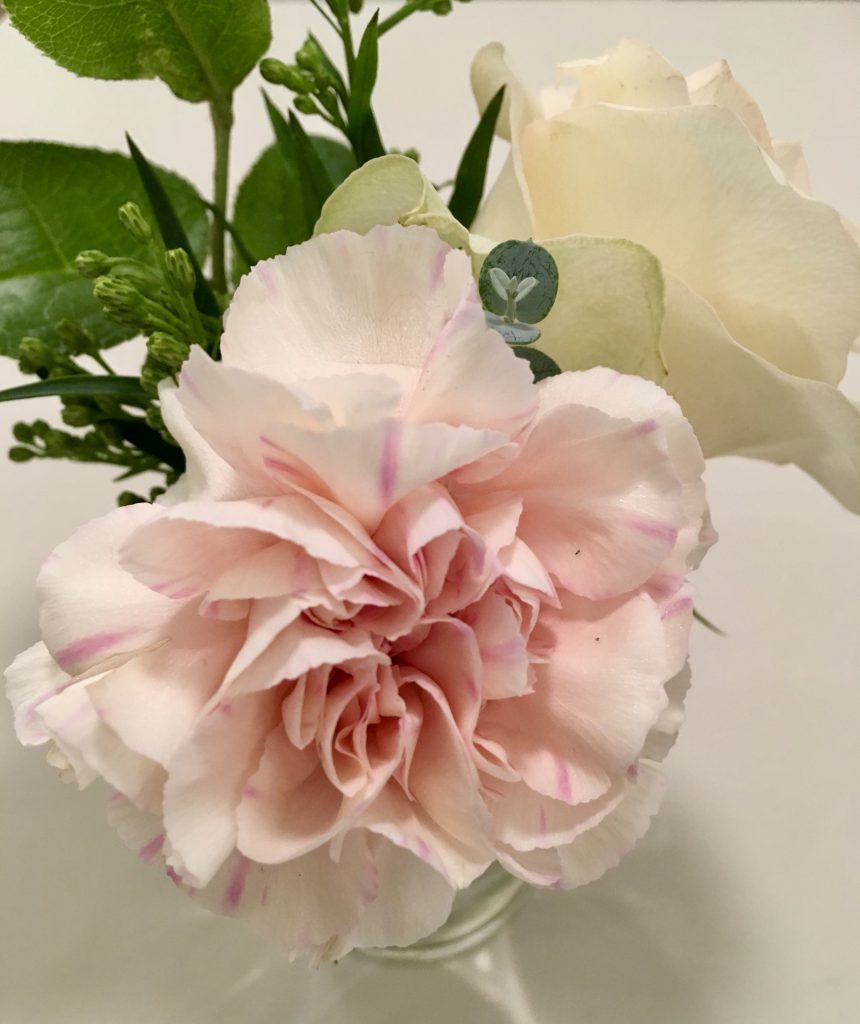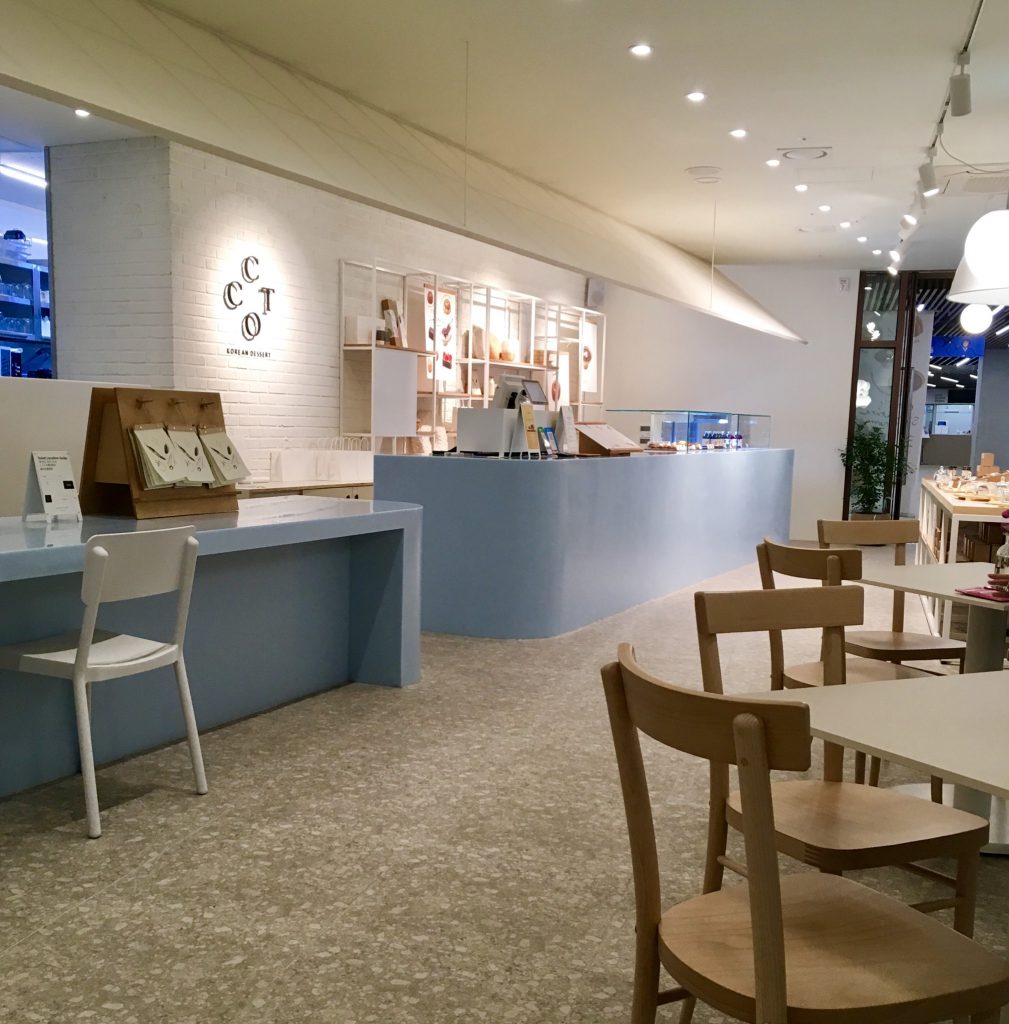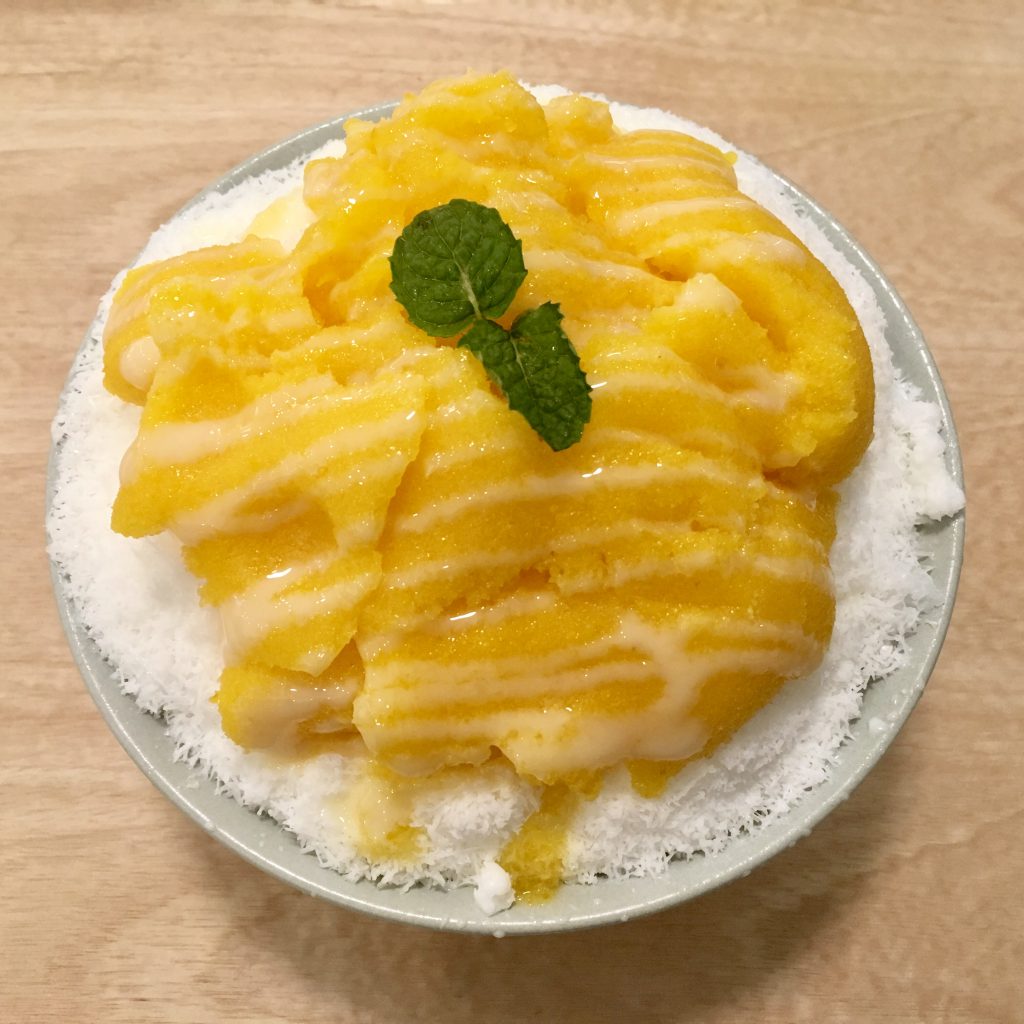 Here is something I prepared earlier…
…JAEDONG SUNDUBU MENU IN ENGLISH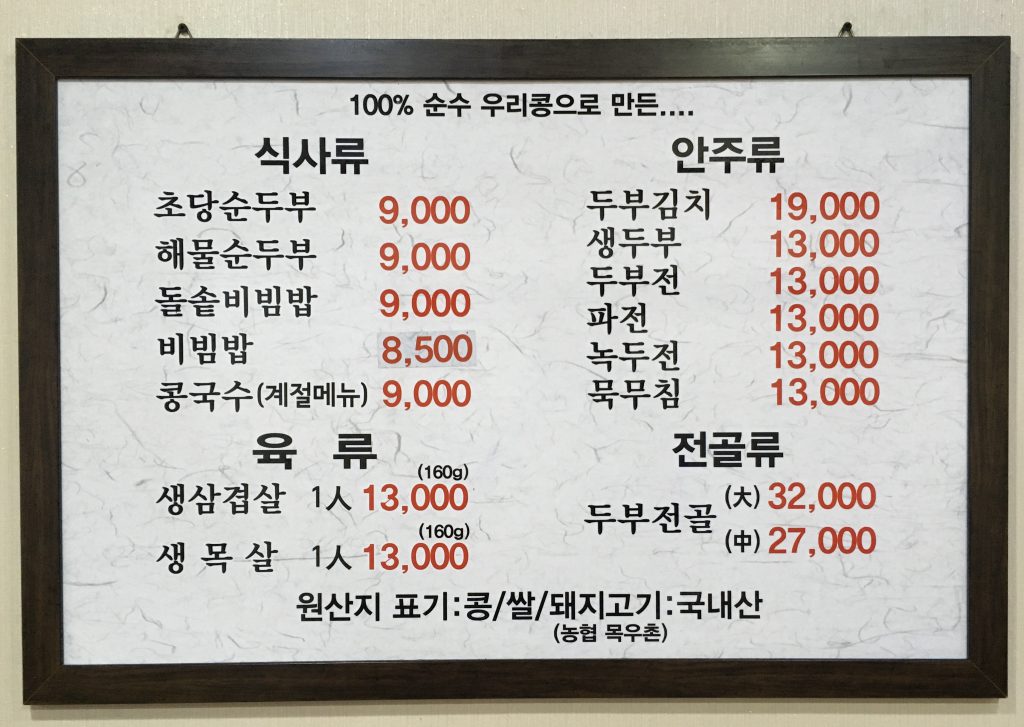 The menu is translated here, first in Korean, followed by its pronunciation and a short description. The prices are reasonable, reflect the portion size or ingredients, and are correct as of 12 November 2019. The idea is that if you don't read Korean, you just bring this guide with you. 
Personal dishes:
초당순두부, Chodang sundubu: plain white soft tofu – Chodang-style – served in a bowl, with a chilli paste sauce to add as you wish. 9,000 won.
해물순두부, haemul sundubu: soft tofu in a spicy seafood stew with an egg added. 9,000 won.
돌솥비빔밥, dolsot bibimbap: rice with mixed seasoned vegetables served in a stone pot. 9,000 won.
비빔밥, bibimbap: as above without the stone pot. 8,500 won.
콩국수, kongguksu: wheat flour noodles in cold soya milk. 9,000 won.
Snacks to accompany drinks:
두부김치, dubu kimchi: tofu with kimchi. 19,000 won.
생두부, saeng dubu: raw tofu. 13,000 won.
두부전, dubujeon: tofu pancake. 13,000 won.
파전, pajeon: spring onion pancake. 13,000 won.
녹두전, nokdujeon: mung bean pancake. 13,000 won.
묵무침, muk muchim: acorn jelly. 13,000 won.
It's been a hard day at work so let's have a BBQ:
생삼겹살, saeng samgyeopsal: raw three layered pork belly. 160 g for 13,000 won.
생목살, saeng moksal: raw pork neck. 160 g for 13,000 won.
Bring a friend or two:
두부전골, dubu jeongol: tofu and vegetable stew for sharing, in small or large size. 27,000 or 32,000 won.
All dishes are accompanied by rice and side dishes, typically cabbage kimchi, egg roll, toasted seaweed, peanuts, cucumber pickle and fried anchovies. BBQ comes with salad and sauces to wrap around the meat. Water and service are included in the prices. I have said it before and will say it again: if they open a branch in London I will be the first in line…