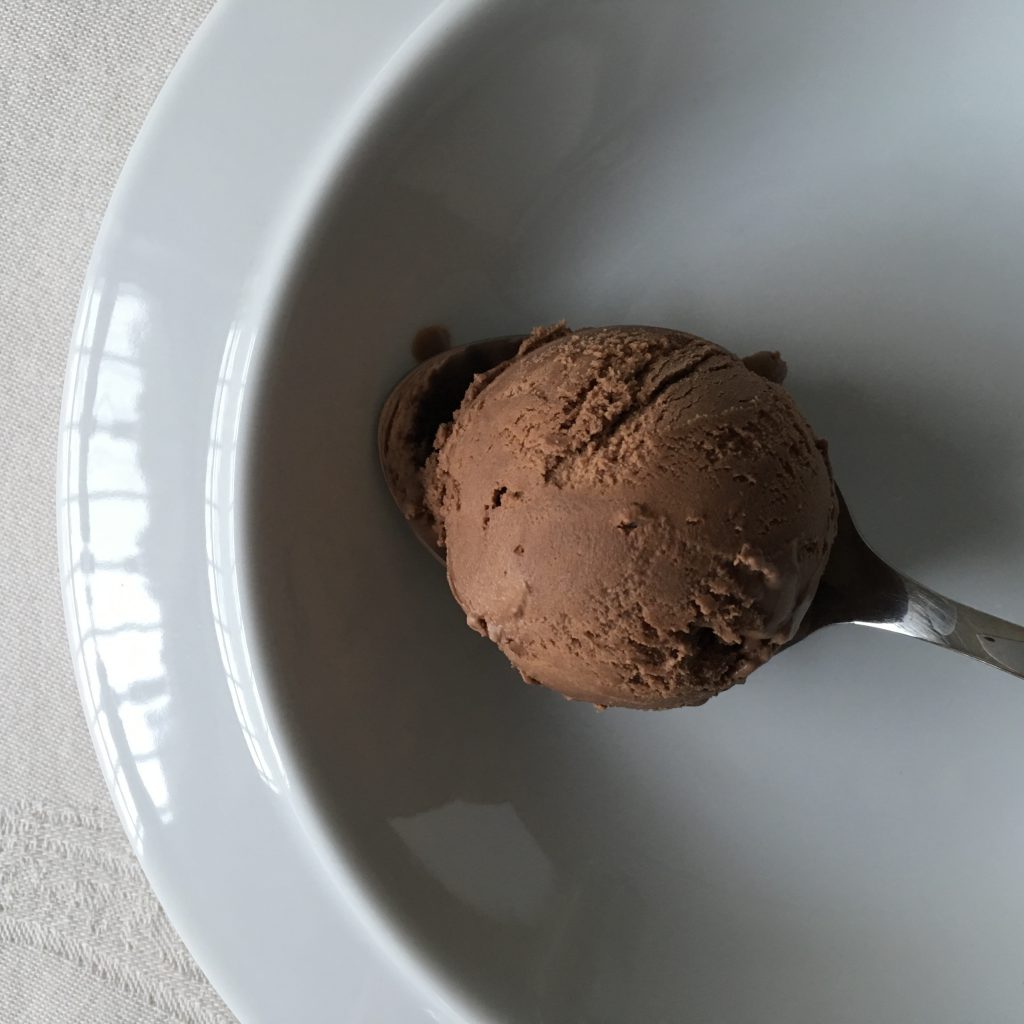 It is kind of bizarre to make ice cream when there are strong winds and intermittent heavy rain outside. The only way I can explain it is that it is a kind of resistance or defiance. It is tiring to head out the door, only to run home not to pick up the umbrella but to return it, since there is no way any umbrella can withstand this onslaught of badly-behaved weather.
But the world seems a little less harsh when you have ice cream.
There are, of course, hundreds and hundreds of ice cream flavours in the world. However I think when it comes down to it, most people would opt for vanilla or chocolate. The children all agree that their favourite flavour is our home-made lemon meringue ice cream, which they described as the taste of their childhood.
I have favourite strawberry gelato recipes and here is one for chocolate ice cream. I churn my ice cream in an Italian Musso ice cream maker, which I have had for a very long time. It is quite noisy and makes only a small amount at a time, but it is part of the family so I will keep it for as long as I have the space for it.
This recipe is adapted slightly from Caroline and Robin Weir's trusted book but made in the Thermomix. Indeed it was the thought of being able to easily control the temperature of custard that made me long for a Thermomix in the first place. As I often say to my friends, we all have our lawnmowers.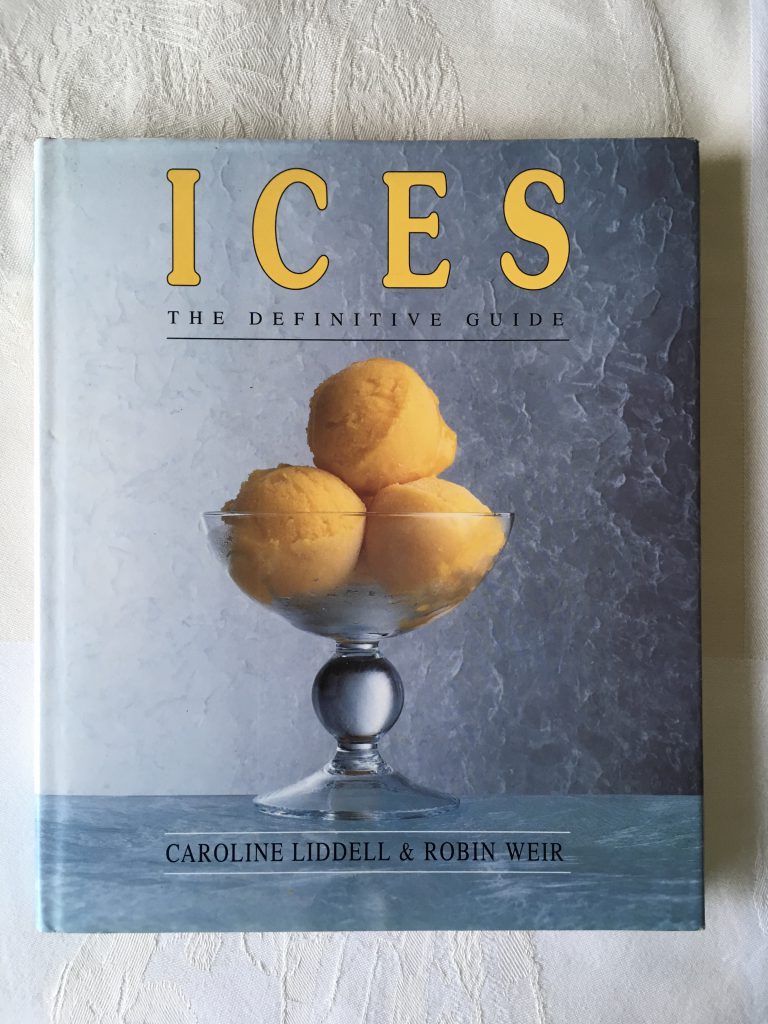 I am calling this Chocolate Ice Cream Number 1 because I intend to make two more versions of chocolate ice cream (let's call them CIC No 2 and CIC No 3 for now). Just trying to get the upper hand with the current rogue weather.
For the Ice Cream:
100 g dark chocolate, 70% cocoa
3 tablespoons cocoa powder
375 g full-fat milk
250 g whipping cream
OR
125 g single cream plus 125 g double cream
80 g sugar
3 egg yolks
1 teaspoon vanilla extract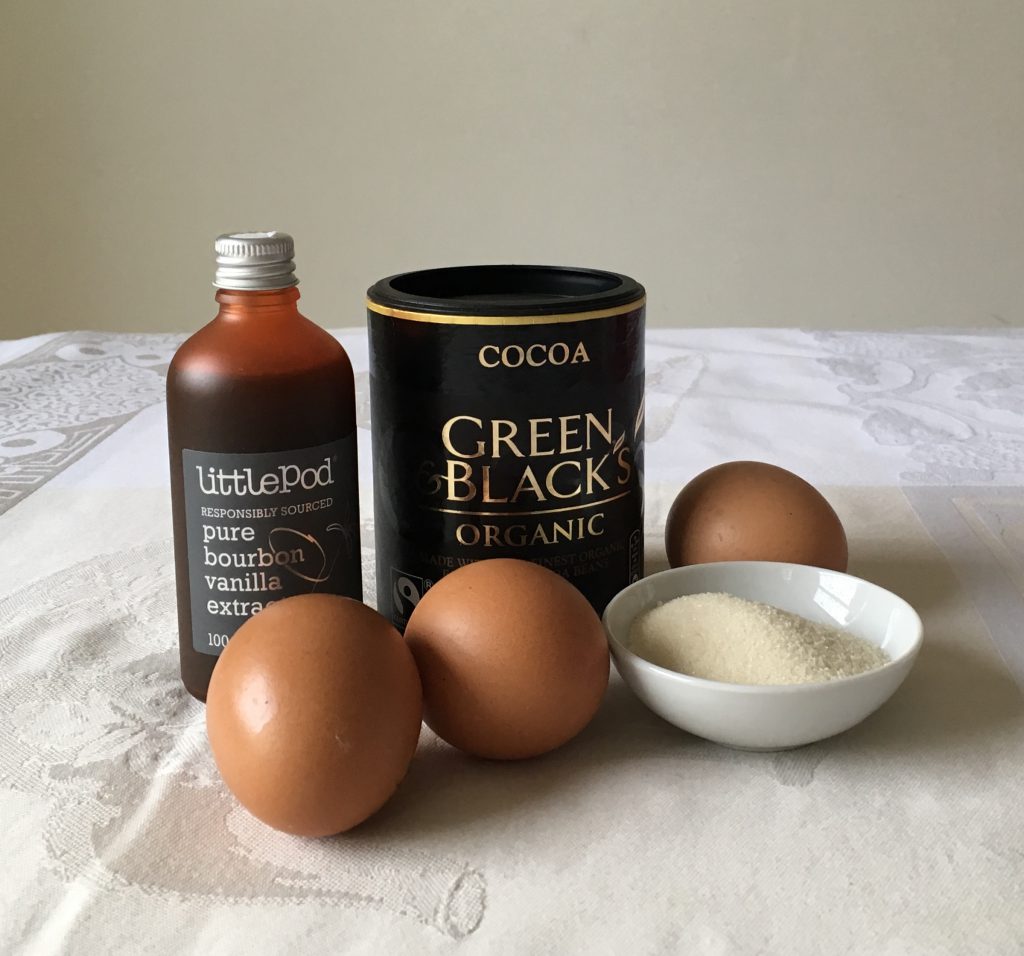 How to Make:
Place the dark chocolate into the TM bowl and chop 5 seconds/ speed 8.
Scrape down the sides of the bowl with a silicon spatula.
Add the cocoa powder, milk, cream, sugar, egg yolks and vanilla extract.
Cook for 9 minutes/ 90C/ speed 2.
Pour the ice cream mixture into a suitable container and allow it to cool, then cover and chill for a few hours or overnight in the fridge.
When ready, either still-freeze (see below) or start the ice-cream machine, following the manufacturer's instructions.
Leave to churn until the ice cream has the consistency of softly whipped cream.
Quickly scrape into a plastic freezer box and cover with waxed or greaseproof paper and a lid.
Finally label, then freeze. Freeze for 1 hour or until just firm enough to serve. If stored longer and frozen solid, allow about 20 minutes at room temperature to soften sufficiently before serving.
For still-freezing:
Pour the chilled mixture into a strong plastic container to a depth of 4 cm. Cover with a lid and put in the coldest part of the freezer.
Check after 1-1 ½ hours; the mixture should have frozen to a firm ring of ice around the sides and base of the box, with a soft slush in the centre.
Beat the mixture for few seconds until it forms a uniform slush. Return to the freezer.
Repeat the beating at least twice at intervals of 1-1 ½ hours.
After the third beating freeze for a further 30-60 minutes before serving.
If stored longer and frozen solid, allow about 20 minutes at room temperature to soften sufficiently before serving.
You could use a flavoured dark chocolate e.g. with chilli or mint oil, but make sure it contains around 70% cocoa solids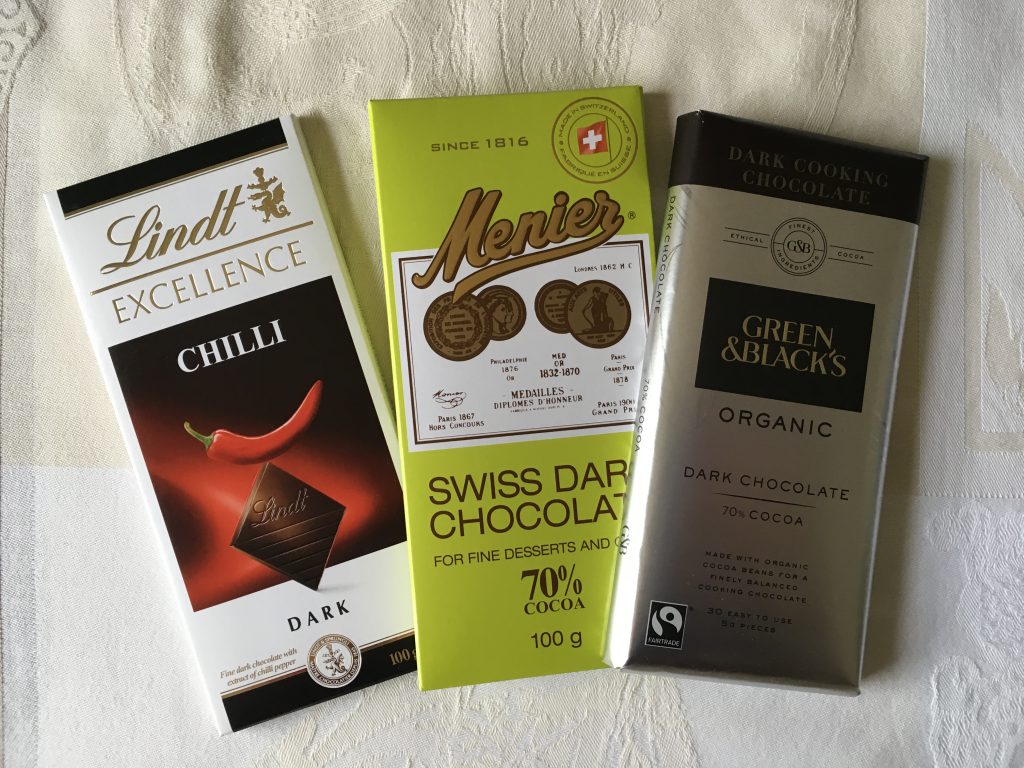 Freezing the ice cream in a tupperware for eating later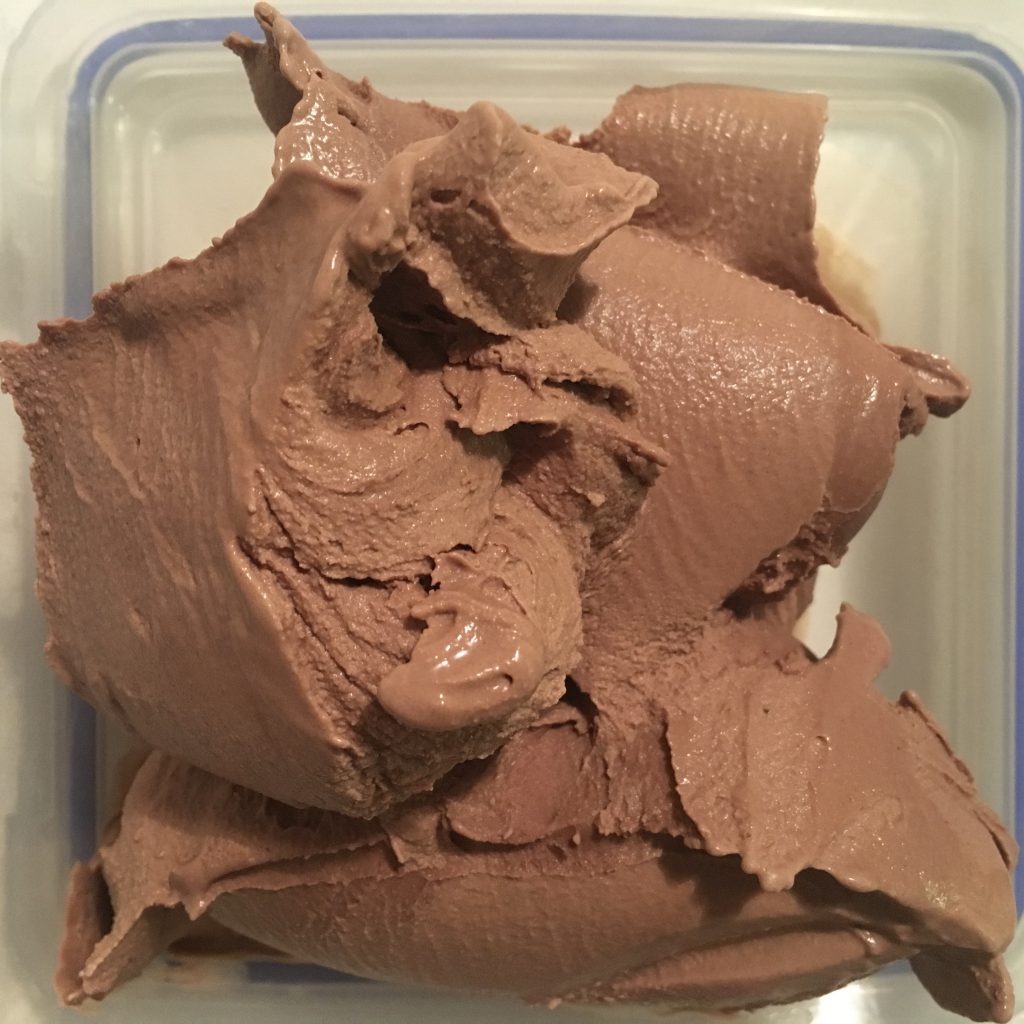 DELICIOUS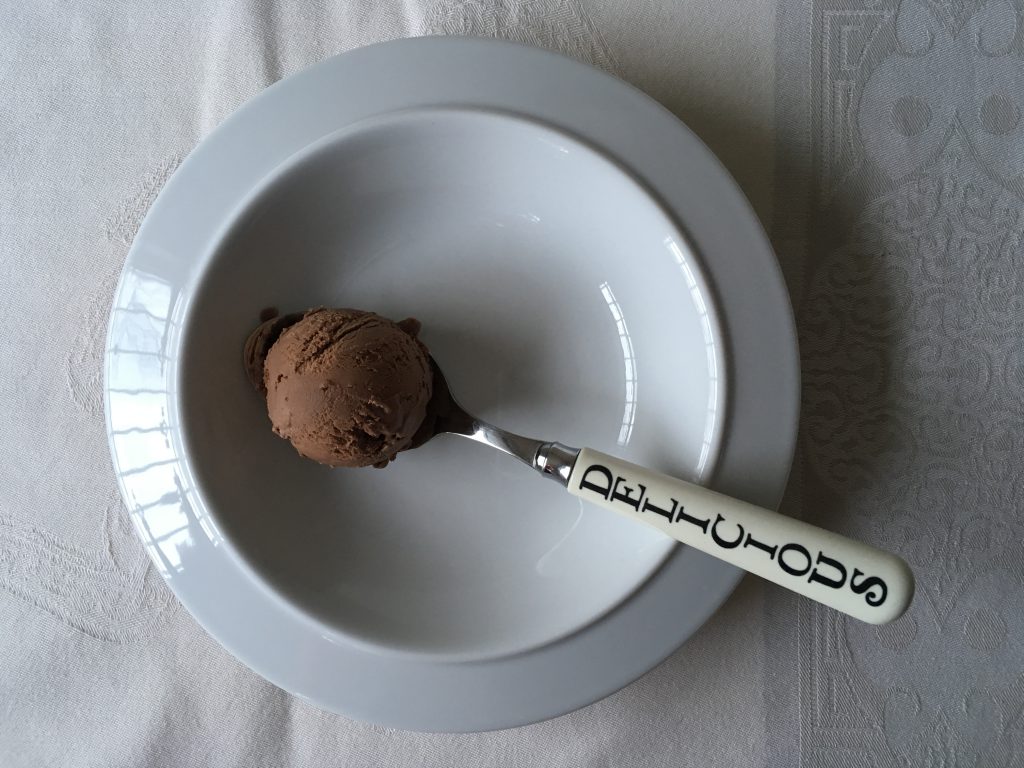 Ice Creams, Sorbets and Gelati by Caroline & Robin Weir, published by Grub Street, ISBN 978-1910690468. The original book ICES that I have is now out of print.