This is an update of an earlier recipe, Gelato Di Fragole.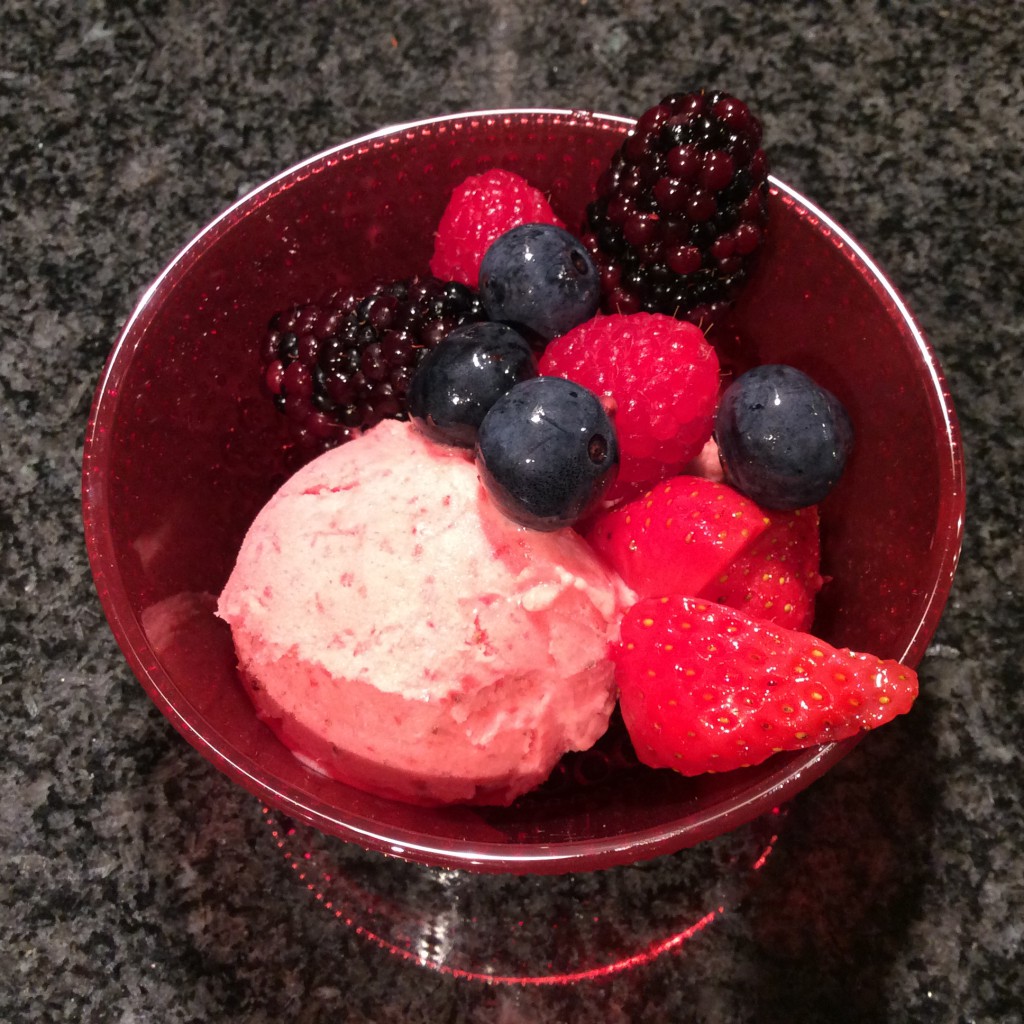 Instead of balsamic vinegar, I have used a Korean black vinegar concentrate.
Gochugaru Girl's much used and much loved ice cream book* is 19 years old.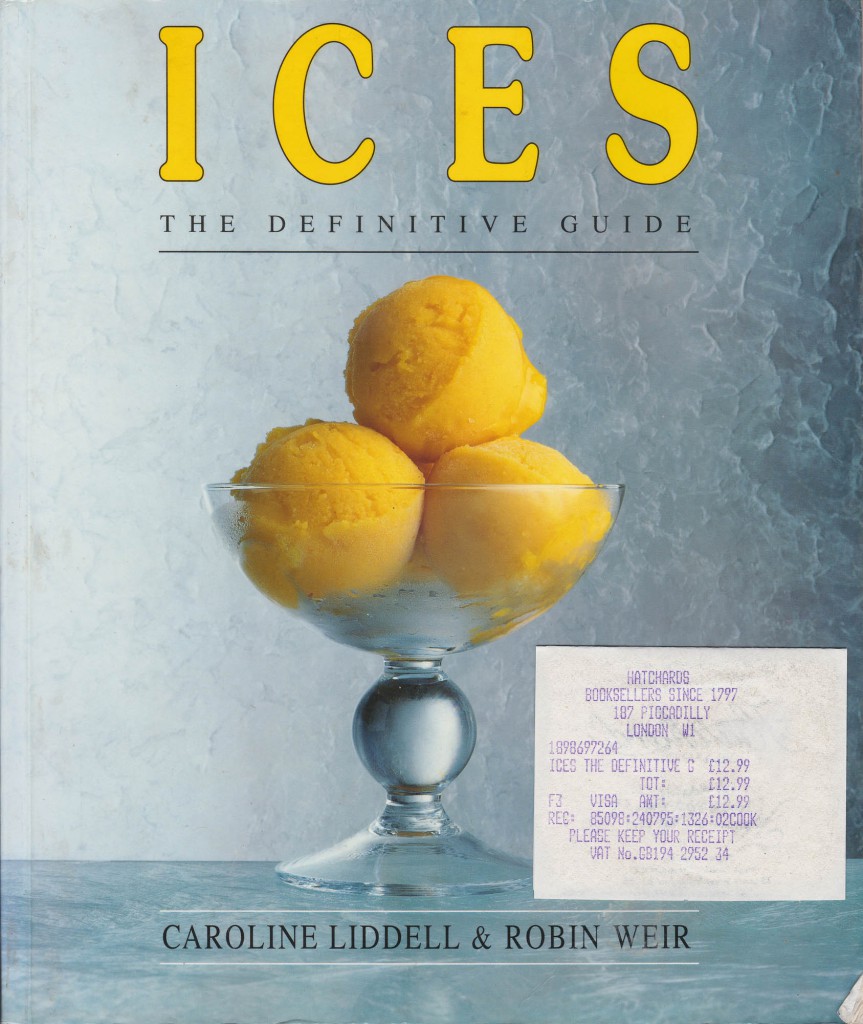 I hadn't realised the now faded receipt was still within its pages. It informs me that the book was bought for £12.99 at Hatchards, 187 Piccadilly, on 24 July 1995.